Case Study
Large format Dekton slabs to combine aluminium and glass on a façade
By RS Arquitectura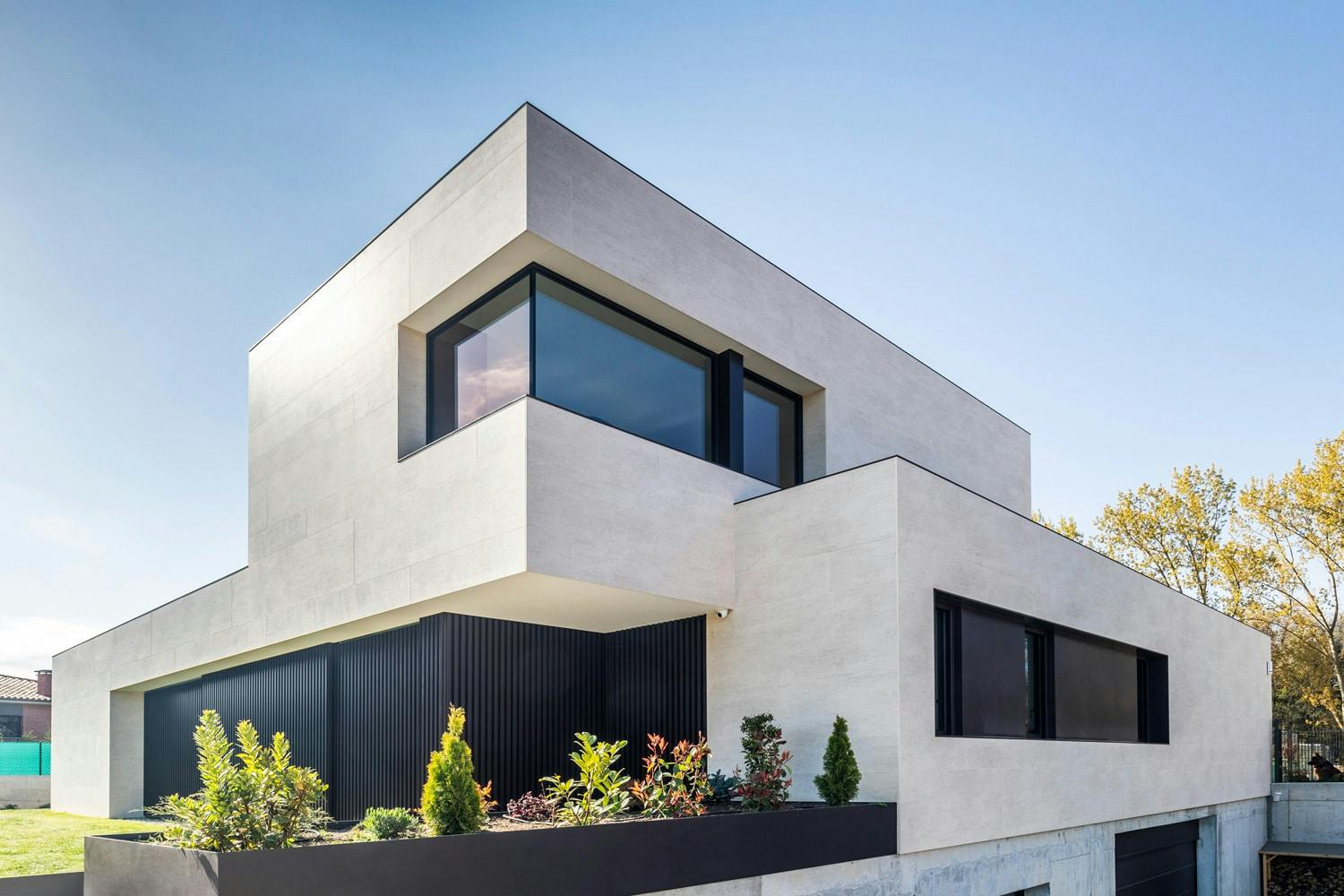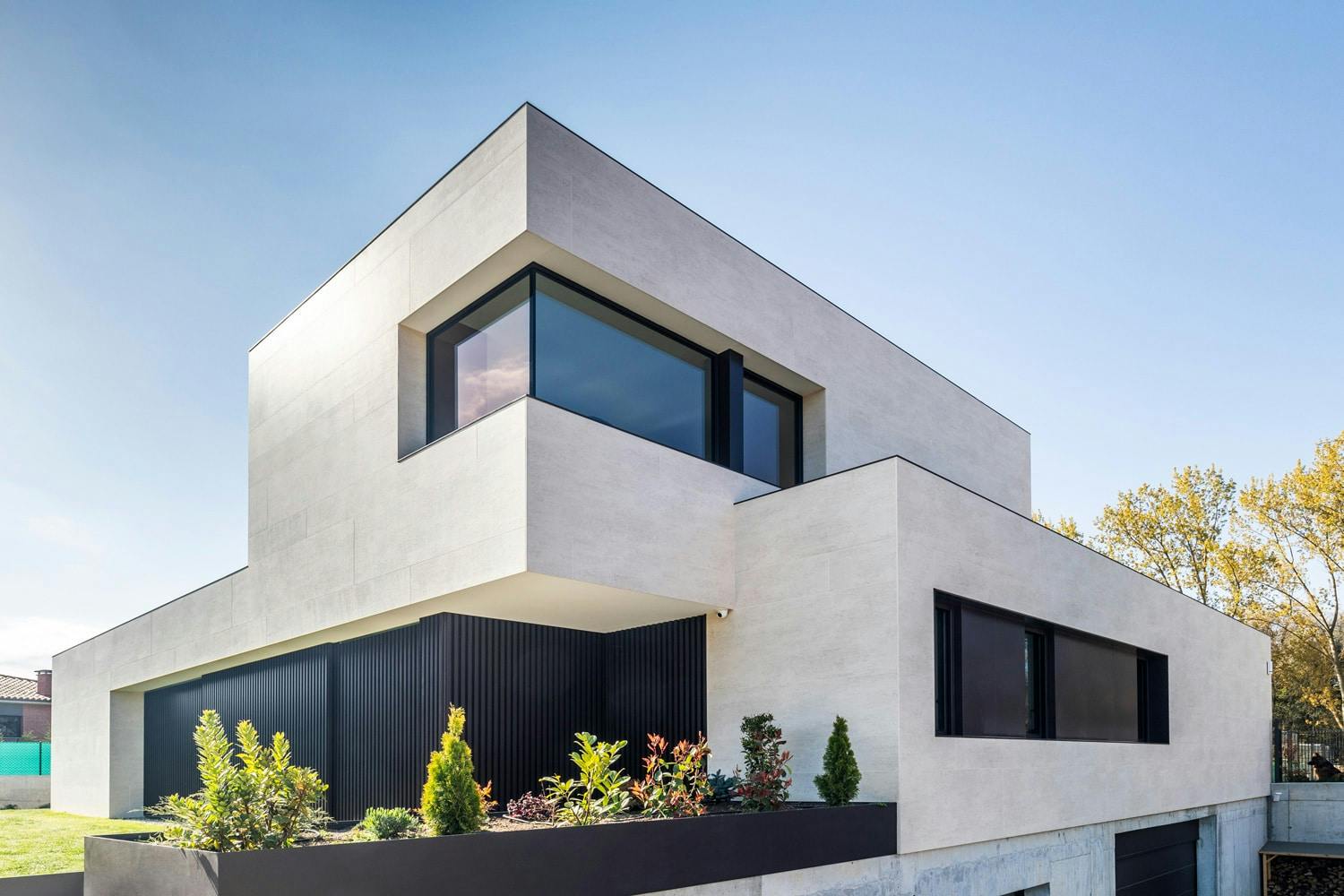 Location
Sant Julià de Vilatorta, Barcelona, Spain
Architecture / Design
RS Arquitectura
Blanc Concrete to blend the house into its surroundings
The RS Arquitectura studio is the mastermind behind this impressive single family home located in Sant Julià de Vilatorta, in the province of Barcelona (Spain). The creators of this project, which was successfully completed in August 2020, explain the creative concept and the challenges they faced.
The house is located in a prestigious area of natural beauty that RS Arquitectura wanted to highlight from the beginning of the project. For this purpose, the studio planned an L-shaped volume with pure and simple lines, which opens onto the garden and views, maintaining the necessary privacy and intimacy. The house has three levels, perfectly connected with each other, creating a seamless connection between the interior and exterior spaces.
The façade features three different claddings: Dekton is used as the main cladding, bringing elegance and subtlety to the space; then there is aluminium on the lower parts of the façade; finally, glass makes it possible to achieve this connection between the interior and exterior.
The finish chosen was Dekton Blanc Concrete. It is a material from the Tech Collection, reminiscent of concrete, which features small grey and beige veins on a white background. Its availability in large format slabs of 320 cm make it a perfect choice for a façade.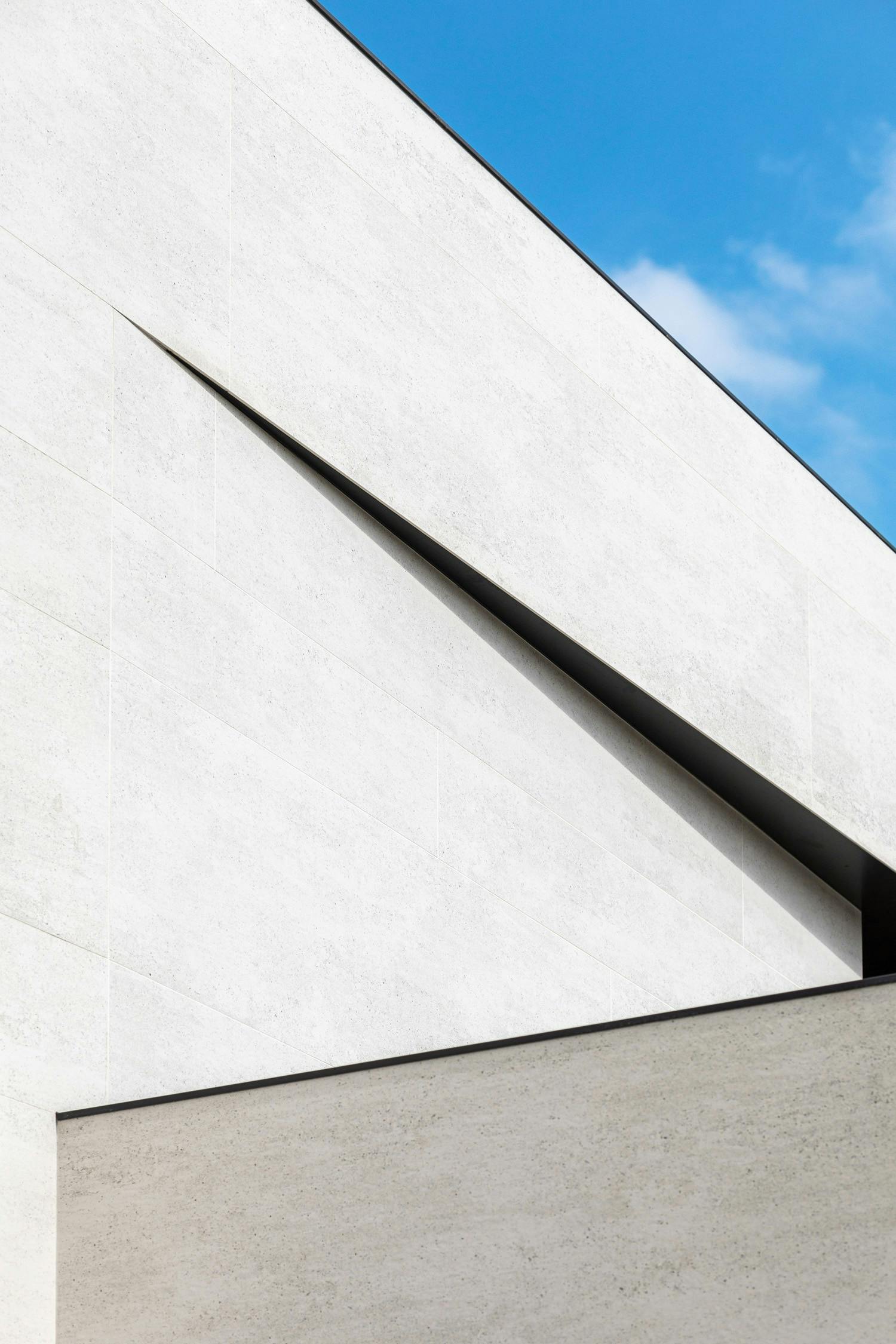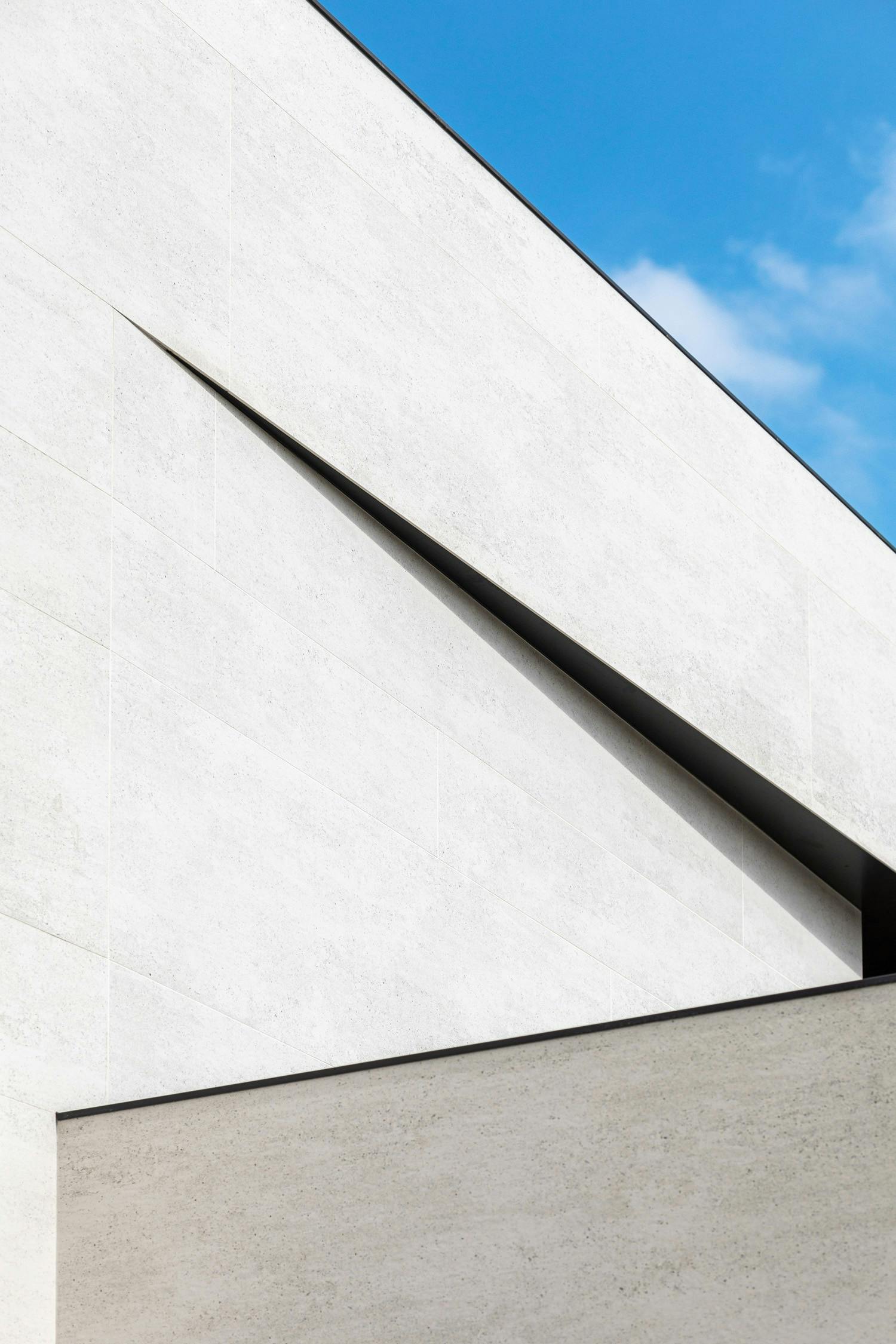 A non-porous material to withstand humid climates
Dekton was used as the main cladding of the house. It was installed using a cladding system with mechanical fasteners and adhesive cement. In addition to its unquestionable beauty, when it came to choosing this finish, the peace of mind of working with a material of great quality and purity and with the backing of a highly professional company was paramount.
Cosentino provided RS Arquitectura with technical advice throughout the entire construction process on a number of aspects such as the cutting and how to make the most of each slab without compromising on design. Cosentino also collaborated in the design of the façade, the training of the personnel in charge of installing it and the monitoring of the entire project to ensure that there were no problems.
In terms of product features, in addition to the extraordinary size of the slabs, RS Arquitectura highly appreciated Dekton's zero porosity. In humid climates with large temperature contrasts, such as Sant Julià de Vilatorta, a non-porous material is the best guarantee that it will age well.
Do you need help with a project?
Contact our specialists for advice
Do you need help with a project?
Contact our specialists for advice
"We considered the possibility of using natural stone, specifically travertine, but we ruled it out because of its high price and porosity compared to Dekton, which also allowed us to work with larger pieces"
RS Arquitectura
Cosentino's materials used in this project
Related Flagship Projects