Top Homes
Two Dekton colours to match wood in kitchens and bathrooms
Wendy Morris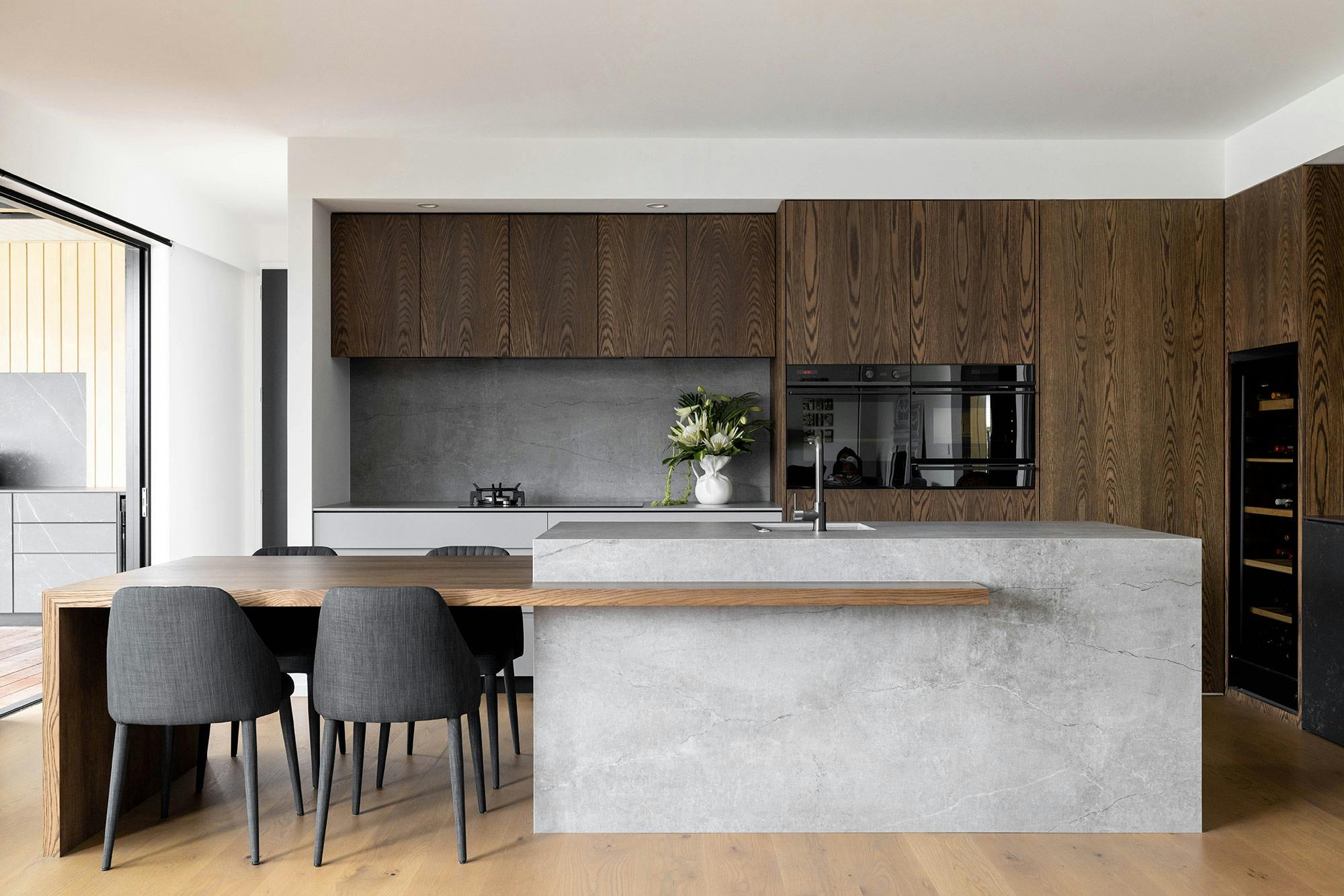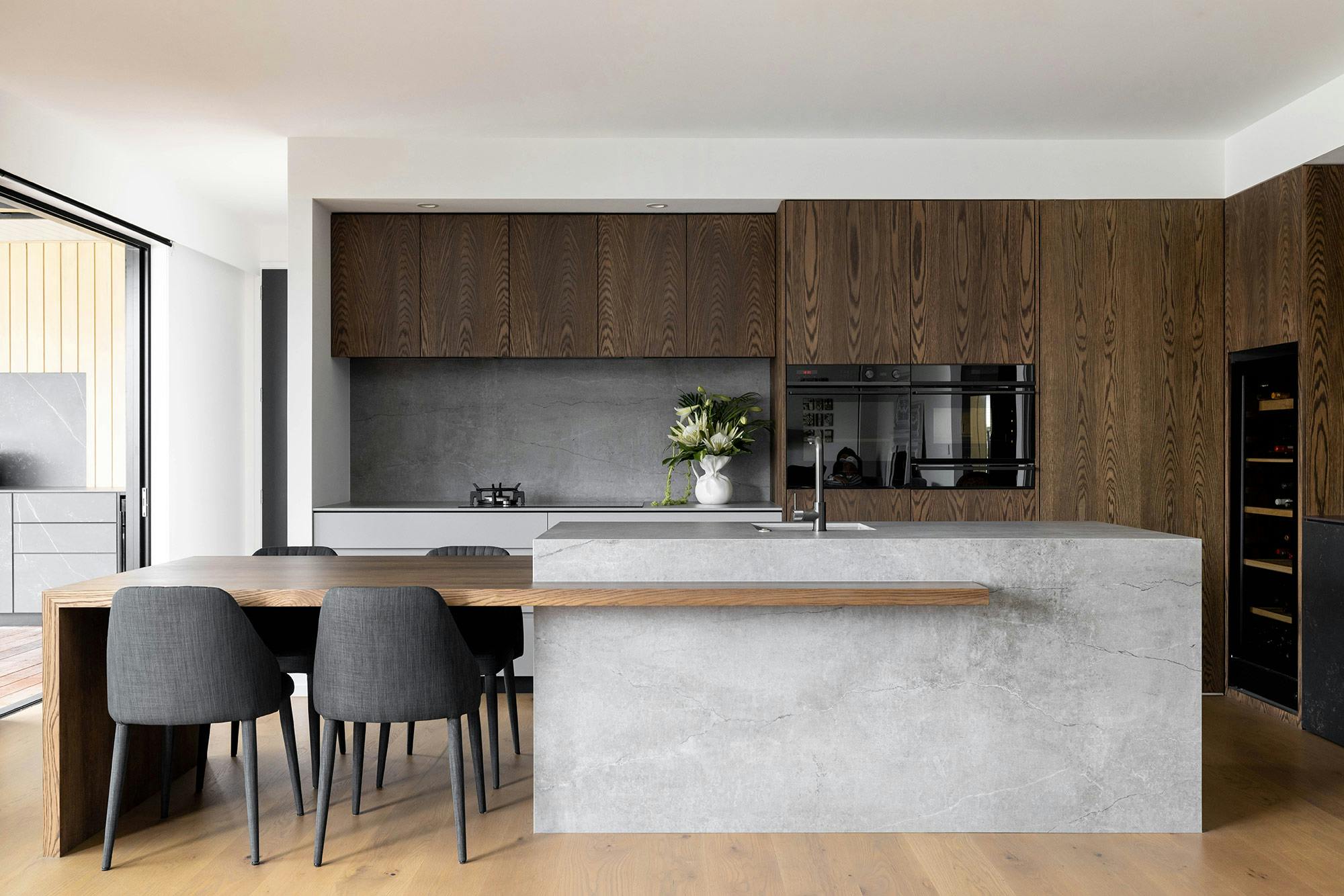 Location
Gulf Harbour, Whangaparaoa (New Zealand)
Application
Kitchen island, worktops, splashback, cladding, bathroom countertop
Architecture/Design
Wendy Morris
Located in the Gulf Harbour development on the northern tip of Auckland, New Zealand, this home blends in with the luxury of this upscale area, which boasts one of the largest marinas in the country. The quality of the materials, the precision of the details and a neat and exquisite style characterise the interiors of this project designed by Wendy Morris.
The outdoor and indoor kitchens, bathrooms and powder rooms share a common language in which the balanced mix of textures and materials stands out. The warmth of the wood in the floors and kitchen units of this project strikes a dialogue with the Dekton colours, which provide these spaces with a stylish and aesthetically very powerful feeling of natural stone.
Aesthetics and function in tandem
'The matt finish and the wavy veining' was the most striking feature for the design team in terms of aesthetic when selecting Dekton for this project. Similarly, its technical properties make it durable, lightweight and very pleasant to the touch, according to the studio.
Indeed, Dekton is a surface that is particularly resistant to stains, scratches and sudden changes in temperatures, making it the ideal material for areas such as kitchens and bathrooms and, more specifically, for outdoor kitchens, which are exposed to inclement weather.
Soke and Kelya brings elegance and rich textures
For the main kitchen of the house, the unusual Soke colour was chosen, which has been incorporated into the island, the worktop and the splashback. Its pattern and shade, inspired by classic cement, form a series of realistic veins on a background rich in detail. The entire surface features a full range of grey tones which, in the case of the kitchen, combines perfectly with the dark wood tones selected for the units. On the other hand, the colour Kelya was chosen to highlight an attractive bar in the kitchen, as well as to clad its worktop and splashback.
Similarly, in the case of the outdoor kitchen, the design team opted for the deep Kelya, which provides a unique style with its light veins on a dark background. Here, Kelya has been used to clad the unit fronts and the splashback. This colour also takes centre stage in the bathroom, applied to the washbasin countertop, where Dekton once again fits in perfectly with the wooden surfaces.
Cosentino's materials used in this project
Explore Similar Case Studies