Cosentino Flagship Project
Union wharf: Dekton façade chosen for first UK building of its kind designed solely for families
By Assael Architects & HTA Architects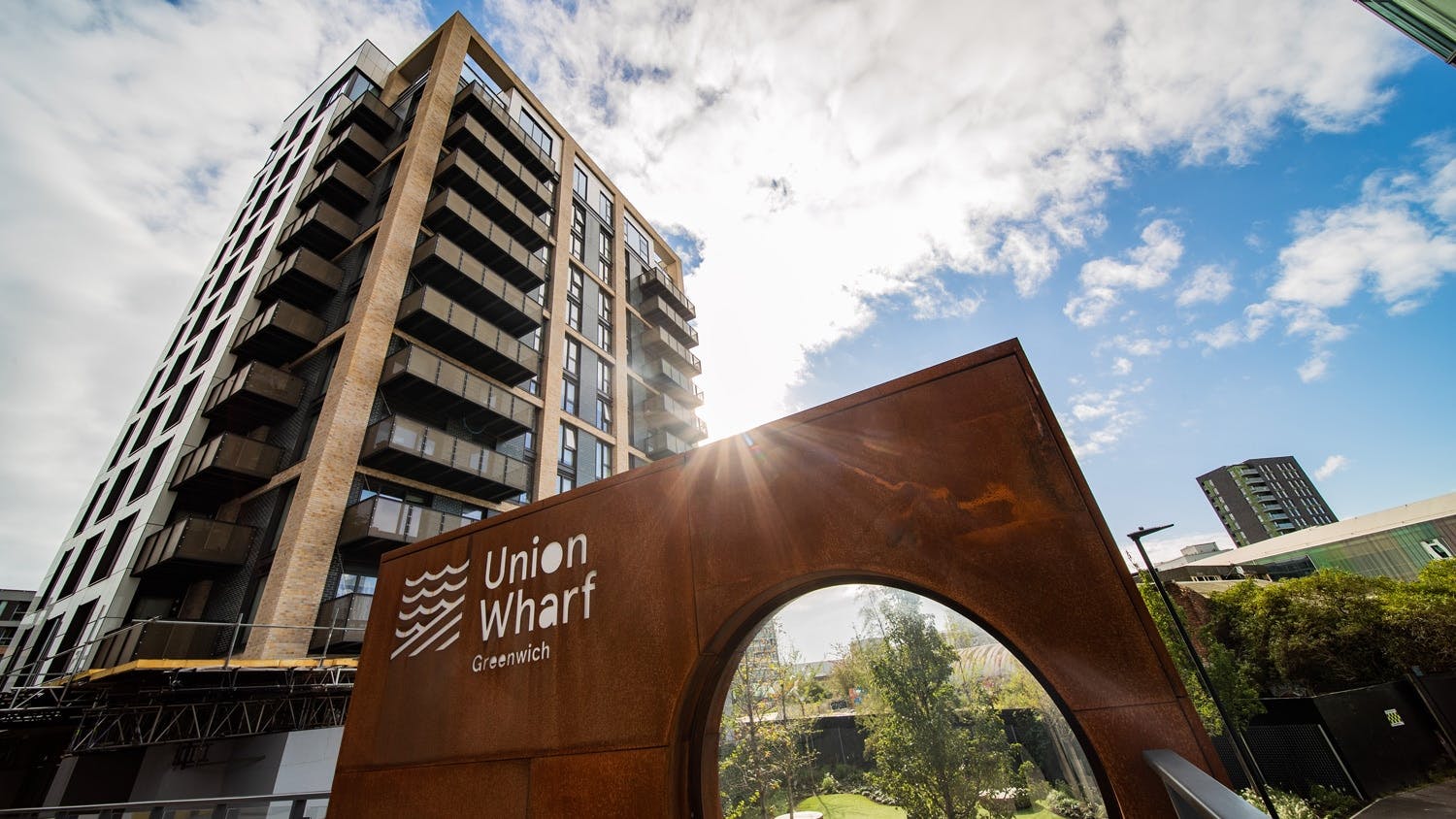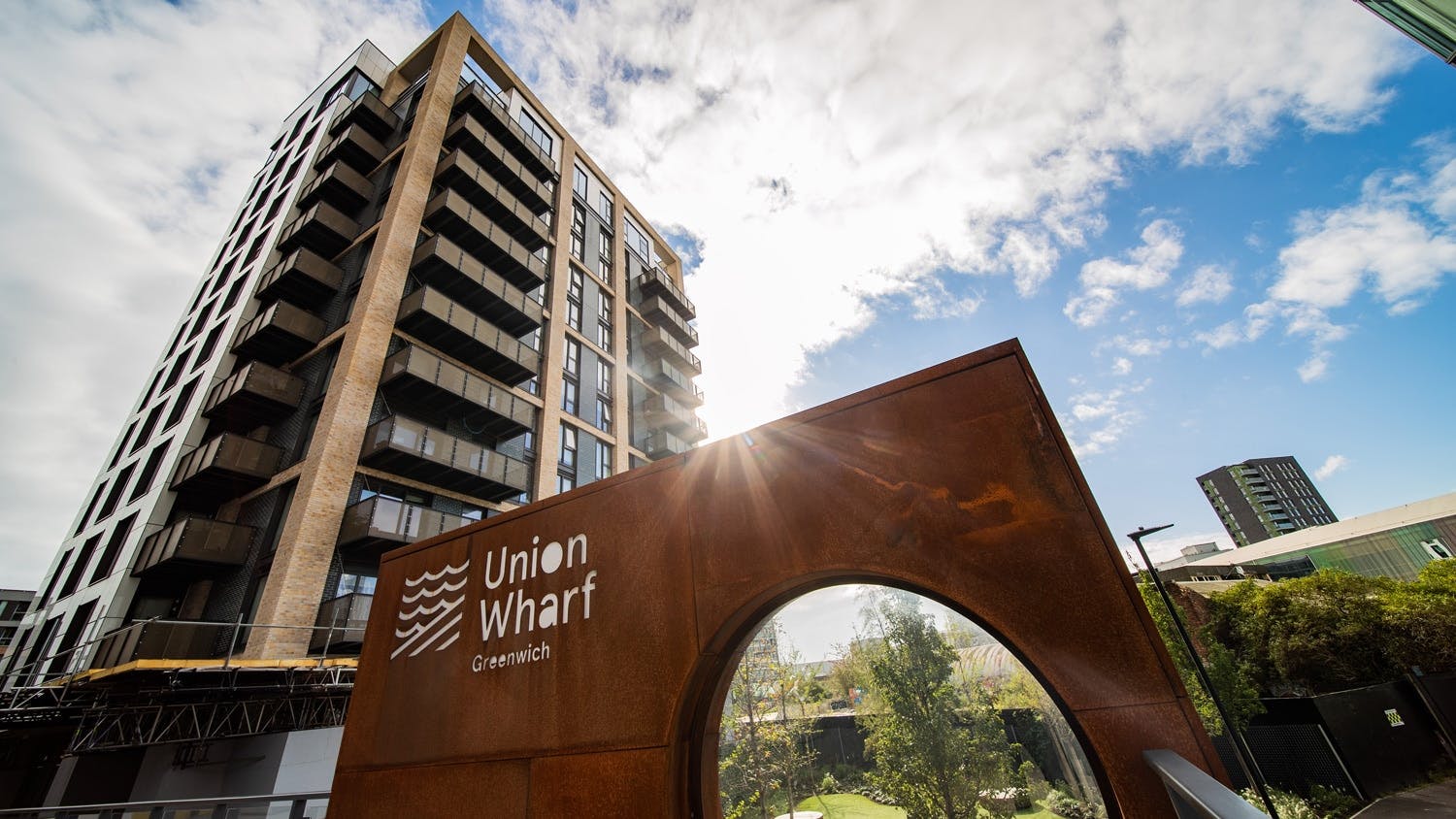 Location
Greenwich, London
Architect / Designer
Assael Architects & HTA Architects
Application
Ventilated Façade, flooring, worktops, external cladding and staircase
Installator
Conneely Facades
A home to enjoy what matters most
The avant-garde ultra-compact surface Dekton has been specified as the façade of a multi award-winning residential build in the heart of London. Two 23-storey tower blocks in Greenwich, the Union Wharf Creekside Buildings have created 249 homes to rent in south London. One of the tallest modular buildings in the UK, the project was the first in the country to cater solely and specifically for families, with buggy storage, acoustic noise insulation and an on-site nursery for parents with young children.
Involved from inception to completion, Cosentino worked closely with architects Assael and HTA over five years to help deliver the best design and finish. 3,000m2 of Dekton was specified for both towers in the Union Wharf development, adorning the top penthouse level and down two sides of both buildings. Developers, Essential Living, utilised Dekton in a large redevelopment project, Vantage Point Archway Tower back in 2017, making this an easy decision for subsequent projects.
Dekton facades, sustainable and designed to last
With high rise façades being one of the key news topics in the UK, the imitable benefits of Cosentino's Dekton material, including safety, sustainability and energy efficiency, are all paramount considerations, especially within living quarters. Boasting LEED and BREEAM certifications in environmental and sustainable design, as well as the highest classification in terms of fire resistance: A2 s0 d1 for 12 mm, Dekton's durability, ease of installation, consistency in colour and thickness as well as high scratch resistance and low porosity makes it the ideal surface for façades.
Dekton also offers high resistance to ultraviolet rays, frost and thawing, as well as colour stability and high stain resistance, which results in it being an ideal material for use on exterior ventilated façades. Cosentino's National Façade Manager, Simon Hope comments "This project demonstrates both a practical and aesthetically pleasing façade, which integrates with the window layout while complementing the innovative location. The result is a striking finish utilising a product that benefits from strong eco credentials and cutting-edge technology - all helping to meet the client's brief."
In addition, carbon neutrality has been achieved for the entire life cycle of Dekton, from the extraction of the raw material and the calculation of the direct and indirect emissions from its production cycle (and those derived from its use), to the end of the product's life. This milestone is a result of the strong measures taken by Cosentino to achieve greater efficiency in terms of energy, consumption of resources, use of renewable electricity and sustainable mobility policies.
``Dekton benefits from strong eco credentials and cutting-edge technology - all helping to meet the client's brief``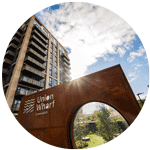 Simon Hope
Cosentino's National Façade Manager
Do you need help with a project?
Contact our specialists for advice
Do you need help with a project?
Contact our specialists for advice
Cosentino's materials used in this project
Related Flagship Projects