Case Study
Urban Hideaway: the bathroom with an architectural character designed by Remy Meijers
Remy Meijers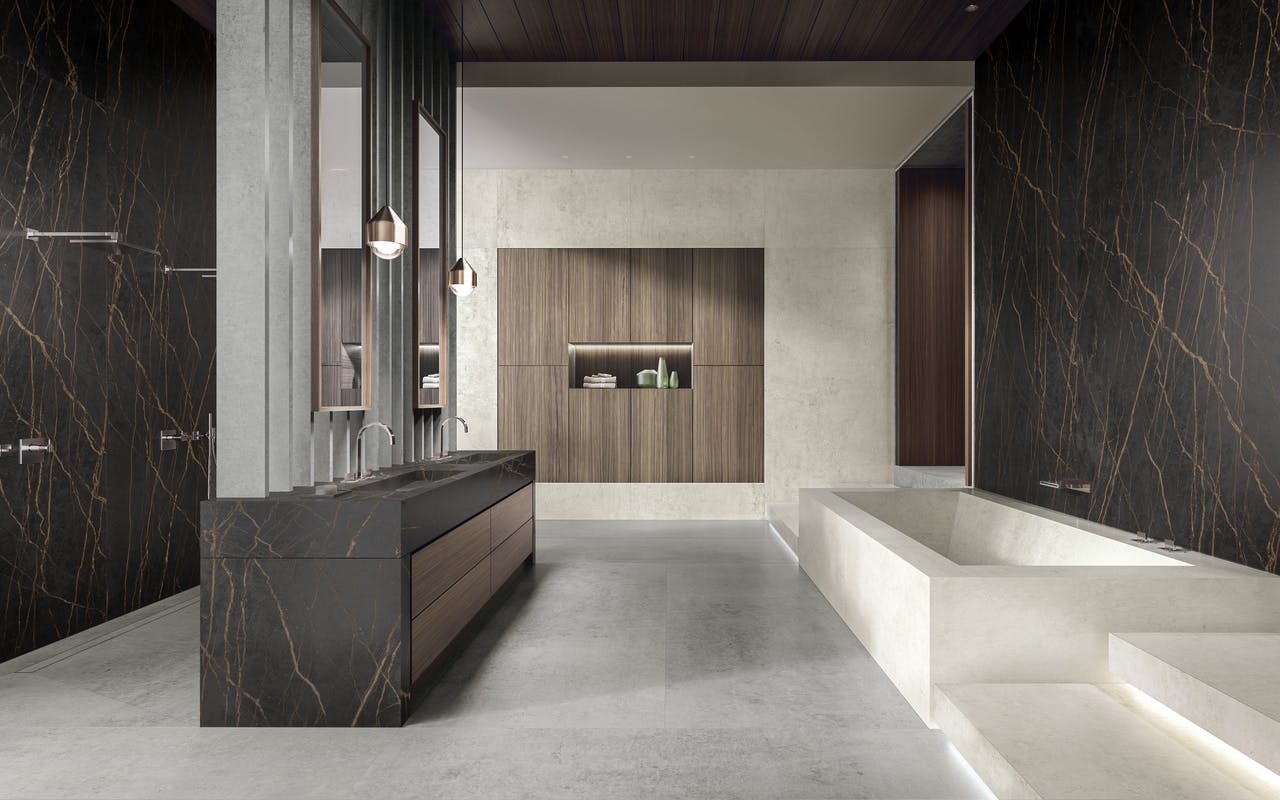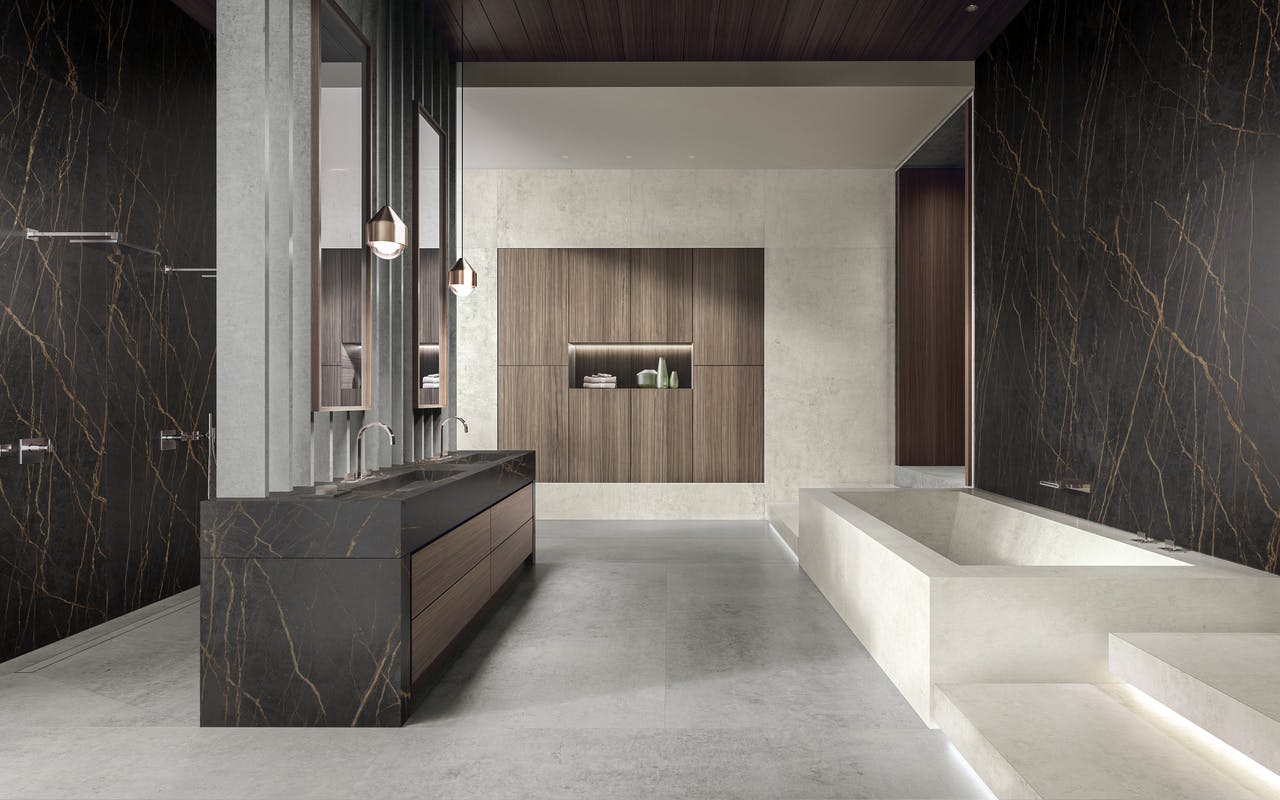 Location
Utrecht (The Netherlands)
Application
Wall cladding, washbasins, bathtub, staircase, floors, fireplace
Architecture / Design
Remy Meijers
Color
Lunar, Kreta, Laurent
Features for bathrooms
Washbasin: Silestone Reflection S, Silestone Silence S | Shower tray: Dekton Rainfloor
"A bathroom should become a space to unwind and clear the mind. It is a place where you start and end your day, so it should be as calm and relaxing as possible", says designer Remy Meijers, who has designed this spectacular bathroom as part of The Bathelier project, the C·Bath ideas lab, Cosentino's comprehensive proposal for bathrooms. Under the name of Urban Hideaway, the project was conceived as a set of architectural features that give character to the space.
According to Meijers, the space "should also have plenty of room to move around, which is why it is better to refer to it as a bathing space rather than a bathroom." Accordingly, the designer has created a space that offers plenty of room for all the elements: a large shower for two, a large washbasin and a spectacular spacious bathtub ideal for enjoying and relaxing without distractions.
A place for every activity
Divided into two separate yet complementary parts, the project features an indoor area connected to an outdoor space. A large sculptural piece comprising Reflection S washbasins presides over the interior space. Clad in Dekton Laurent, this piece sets the main theme in the design concept. Inspired by Port Laurent natural stone, its colour brings a sophisticated touch thanks to its golden veins and dark background.
The same colour was used to clad the back wall that houses the showers, which are fitted with Dekton Rainfloor shower trays. Meanwhile, on the other side of the room, the bathtub offers another space for relaxation. Here too, Dekton Laurent was used to clad the wall, creating a dialogue with the washbasin area. However, the star of this area is Dekton Lunar, a colour with a white background that brings light and calm to the space and which was used for the bathtub, the stairs leading to it, and the side wall, for continuity.
Colours in dialogue and connected to the outside
In line with the industrial character of Dekton Lunar, the floors feature Dekton Kreta, a colour inspired by classic cement that brings calm to the space thanks to its grey shades.
A solid volume presides over the outdoor area, incorporating a washbasin in the form of a fountain that makes the most of the technical performance of Dekton, which is resistant to changes in temperature and weathering.
The Silence S washbasin is the perfect match for Dekton Lunar, giving a nod to the colours used in the interior space – which connects to the outside – and, at the same time, offering plenty of privacy.
With this design, Meijers successfully challenges the boundaries of the bathroom. The final message is clear: self-care has become a fundamental part of our lives, and the bathroom is at the heart of it.
Cosentino's materials used in this project