Case Study
Valdebebas 127, comfort made energy efficient
Estudio Rubio Arquitectura / Carlos Rubio Carvajal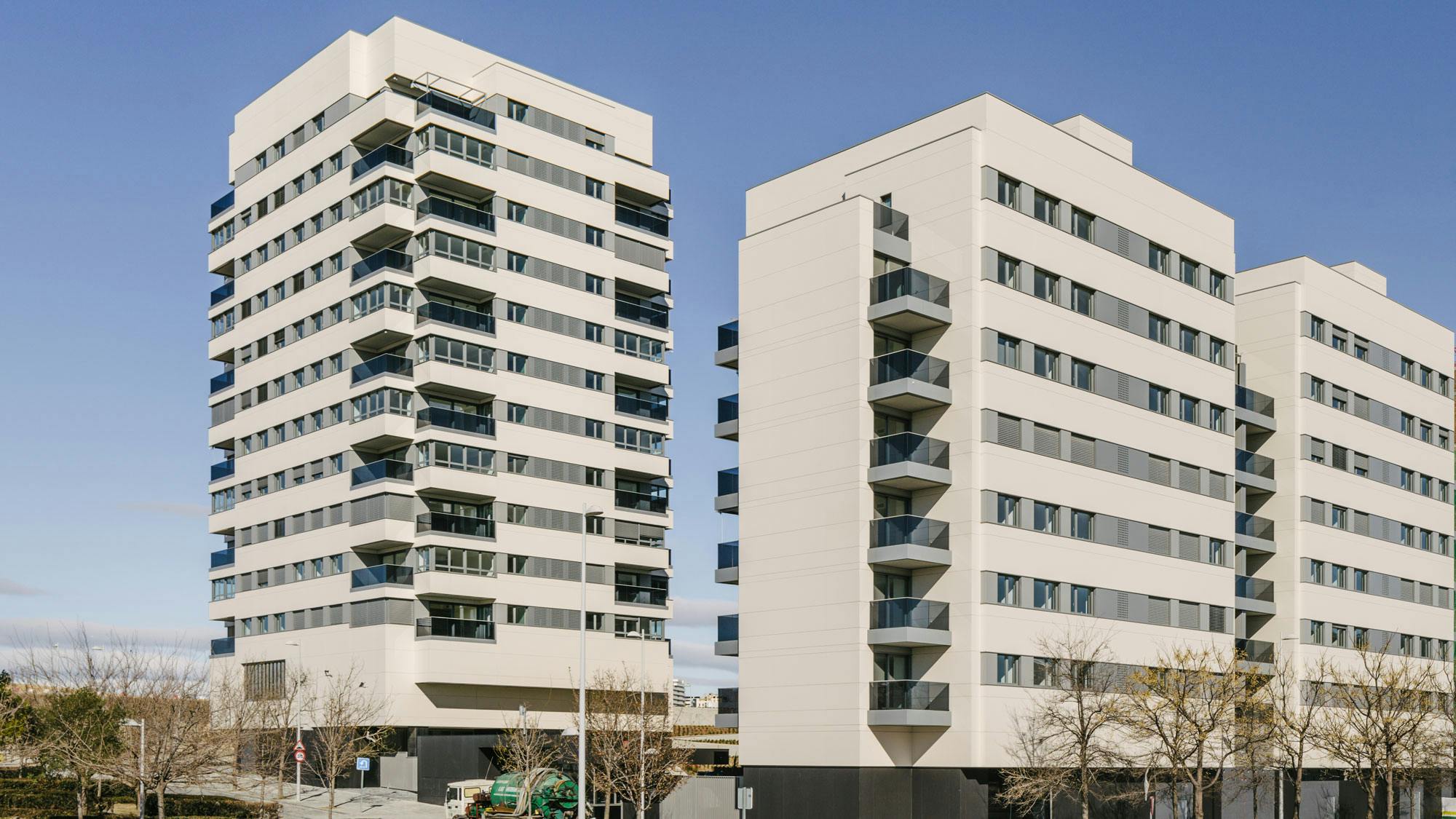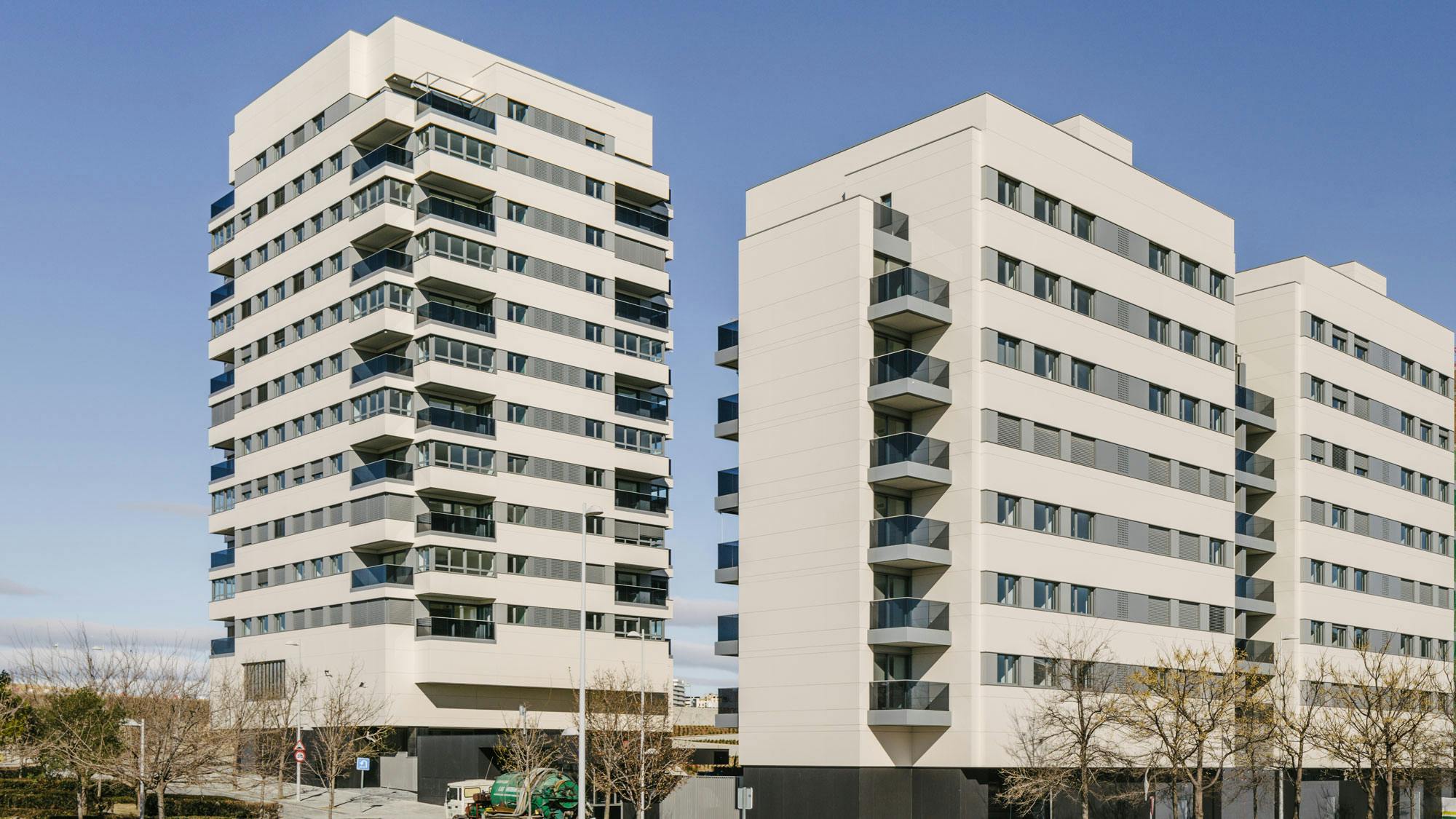 Material
Dekton | Silestone
Color
Warm (customized) | Korus | Domoos | Blanco Zeus
Quantity
More than 8.000 m2
Architecture / Design
Estudio Rubio Arquitectura / Carlos Rubio Carvajal
Application
Façade, pedestal, shower tray, kitchen worktops
More than 8,000 m2 of weatherproof facade
Valdebebas 127 is a residential project with an exclusive location along the edge of Valdebebas Central Park in northern Madrid. The development consists of 201 two-, three- and four-bedroom homes, all with double orientation, views of the park, storage rooms and parking spaces.
This project's most notable features are its façade, thermal and acoustic efficiency, as well as its incorporation of the latest technology and application of innovative, next-generation materials for construction, architecture and design, such as Dekton and Silestone.
A project designed to be energy efficient
Dekton has been chosen as the façade cladding for this project due to its excellent aesthetic and building qualities, which ensure exceptional durability and extraordinary thermal performance.
The selected Dekton colours - Warm and Korus - bring harmony and restraint to the development. Warm's white finish gives the building a cosy feel and brings it into harmony with its surroundings. Korus' grey shade has been installed to highlight particular parts of the façade, complementing the colour Warm to perfection. The pedestal has been surfaced with Domoos, a very elegant black shade that facilitates a unique contrast with the larger areas.
The exceptional qualities of Dekton were a key factor in its choice as the façade material. Its large format, as well as its variety of textures and colours, have allowed us to respond and emphasise our play on form and volume.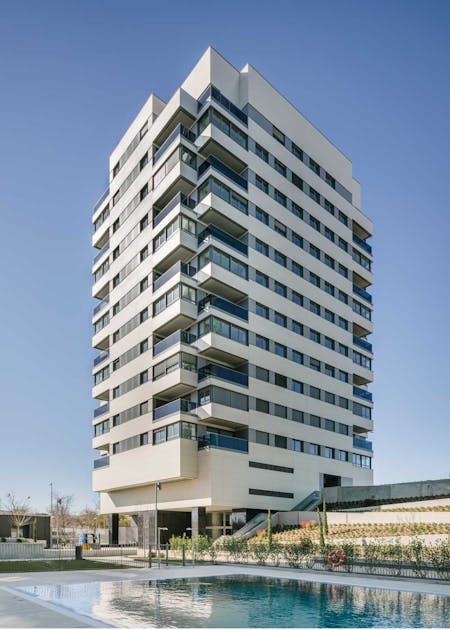 Carlos Rubio
Architect. Estudio Rubio Arquitectura
Silestone, easy to maintain aesthetics
The Valdebebas 127 project was conceived with the idea that its interiors, like the exteriors that surround them, would be of the highest quality and provide design that stands out.
The Silestone Kador model has been chosen for the shower trays, providing the excellent durability of this material, which is entirely impervious to stains and scratches. The colour chosen for this application - Silestone Blanco Zeus - brings a sense of cleanliness, hygiene and space to the environment.
Do you need help with a project?
Contact our specialists for advice
Do you need help with a project?
Contact our specialists for advice
Dekton is a material with zero porosity that neither expands nor contracts with changes in temperature, so it doesn't degrade or deteriorate. It's a unique product.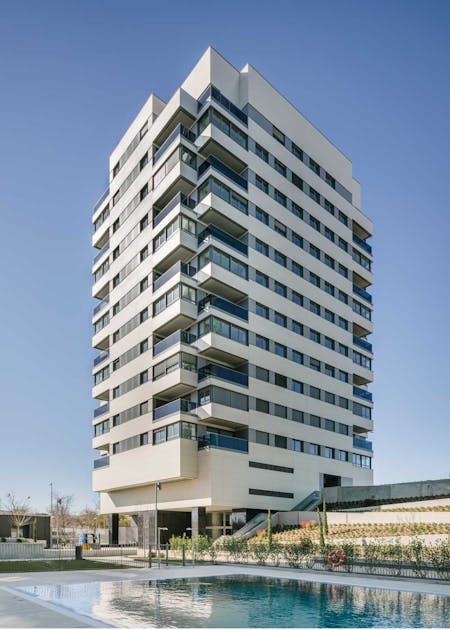 Cesar Cort
Valenor President
White Zeus, resistance that captivates
The kitchens in this housing development were conceived to give customers top performance. Silestone guarantees worktop quality, durability, low porosity, stain resistance, easy maintenance and cleaning, scratch and knock resistance, a wide range of colours and textures, and large-format and custom manufacturing.
The search for light meant that the colour chosen for the worktops was the purest white: Silestone Blanco Zeus. The kitchens are elegant, restrained and light-filled thanks to Silestone.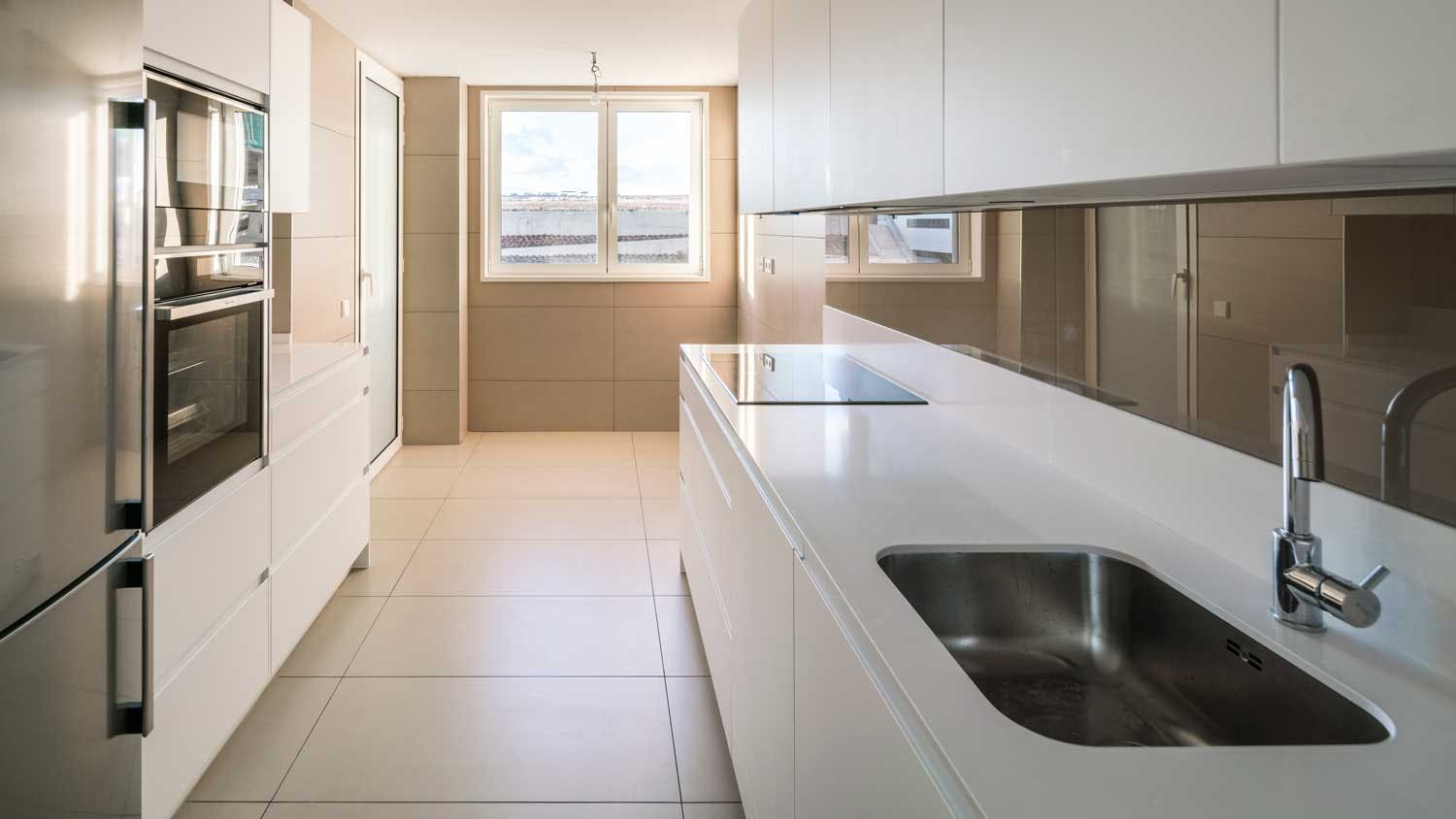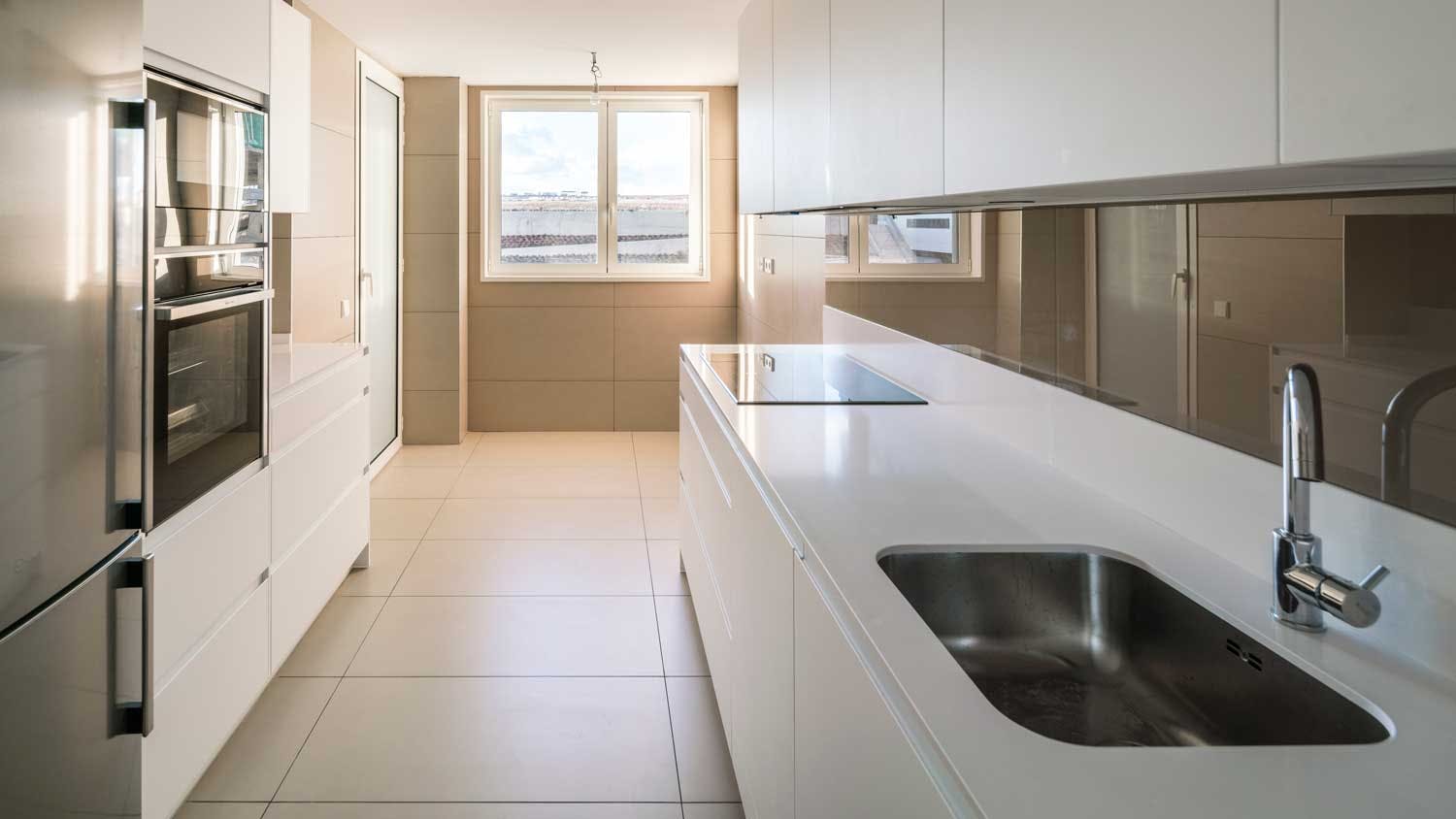 Cosentino's materials used in this project
Related Flagship Projects