Cosentino Flagship Project
Dekton's style and functionality in this Cambridge restaurant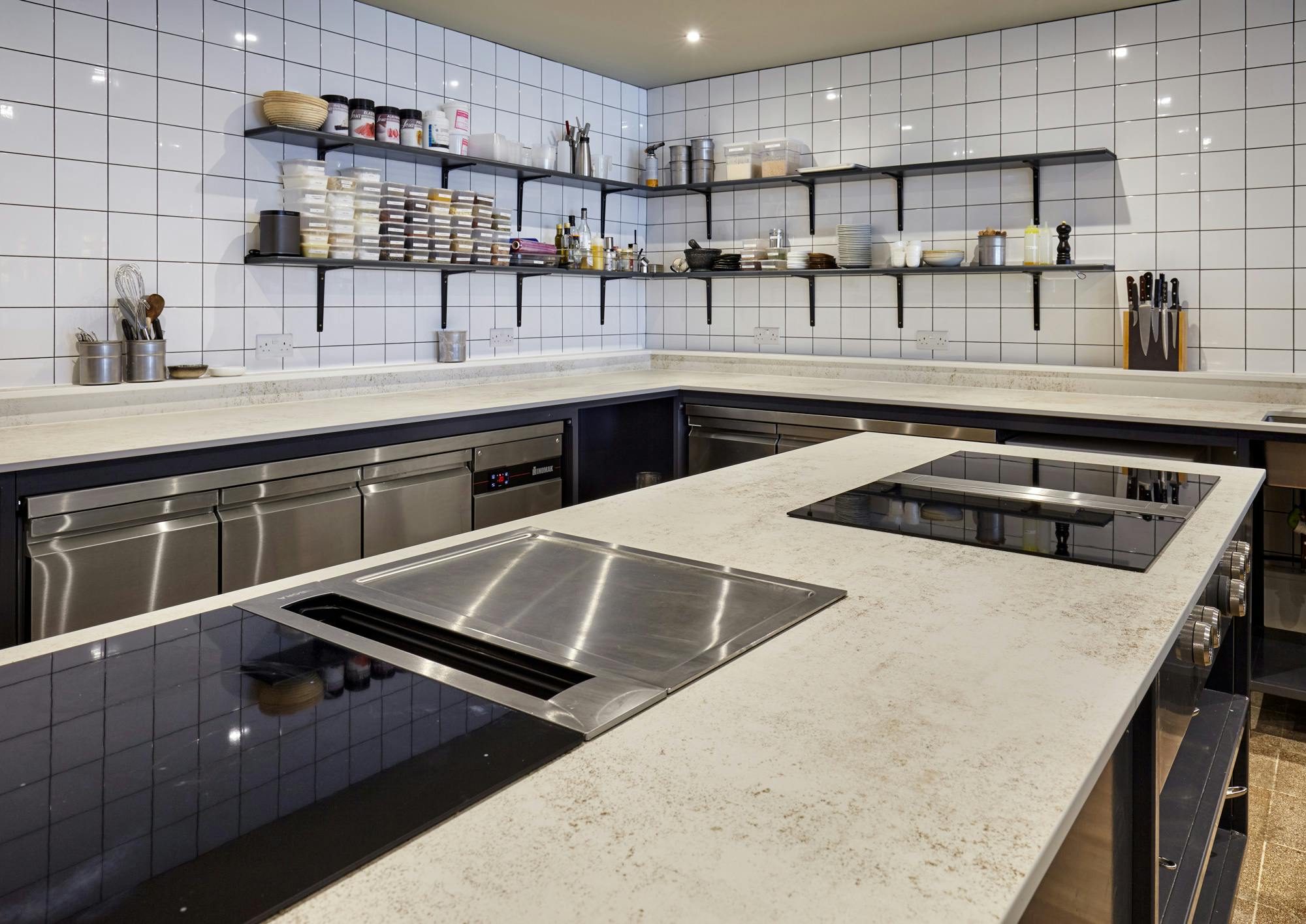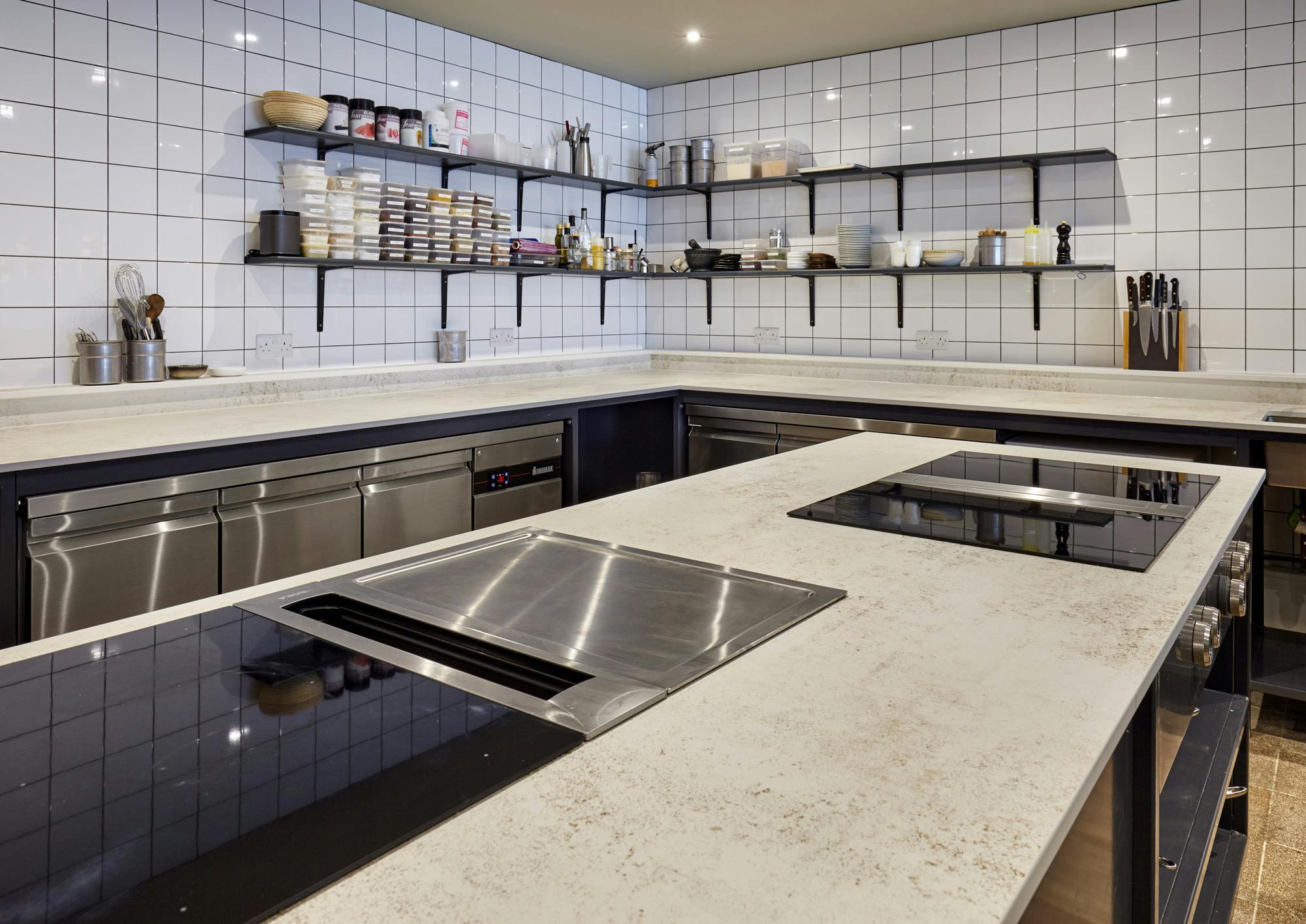 Location
London, United Kingdom
Colors
Nilium, Kira, Arga
Architecture / Design
Grid Architects
Developer
Essential Living
The material chosen by the professionals
The ultra-compact surface Dekton has once again proven to be the surface brand of choice for professional chefs due to its superior technical properties and stylish designs, with its specification throughout the Vanderlyle restaurant, Cambridge. Led by chefs, Alex Rushmer, a former Masterchef finalist, and Lawrence Butler, Vanderlyle prides itself on working closely with local suppliers, serving up a truly seasonal menu that celebrates simple, unfussy food. Open four days a week, the restaurant also offers select diners a unique chef's table experience. Additionally, up to four guests are able to be seated at the Dekton pass with views directly into the kitchen, watching their dinners be prepared and served in an intimate setting.
During the process of renovating the establishment prior to opening, Alex and Lawrence discovered a multitude of paint layers on the walls, created collaboratively by generations of previous occupants. This inspired the interior design of the restaurant, which juxtaposes the raw, stripped back walls with modern painted joinery and brass elements for a minimal, industrial edge which reflects the relaxed atmosphere of the restaurant.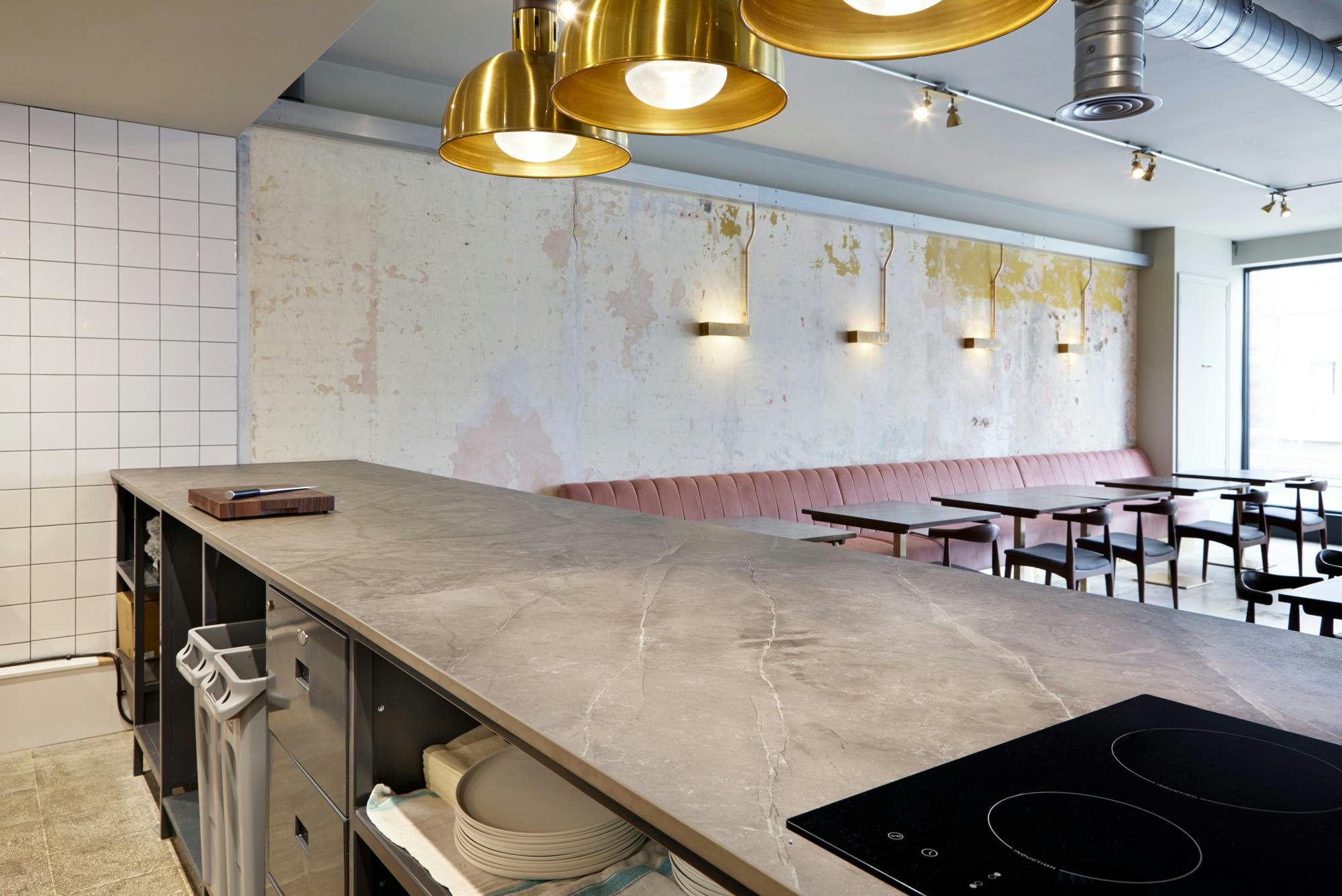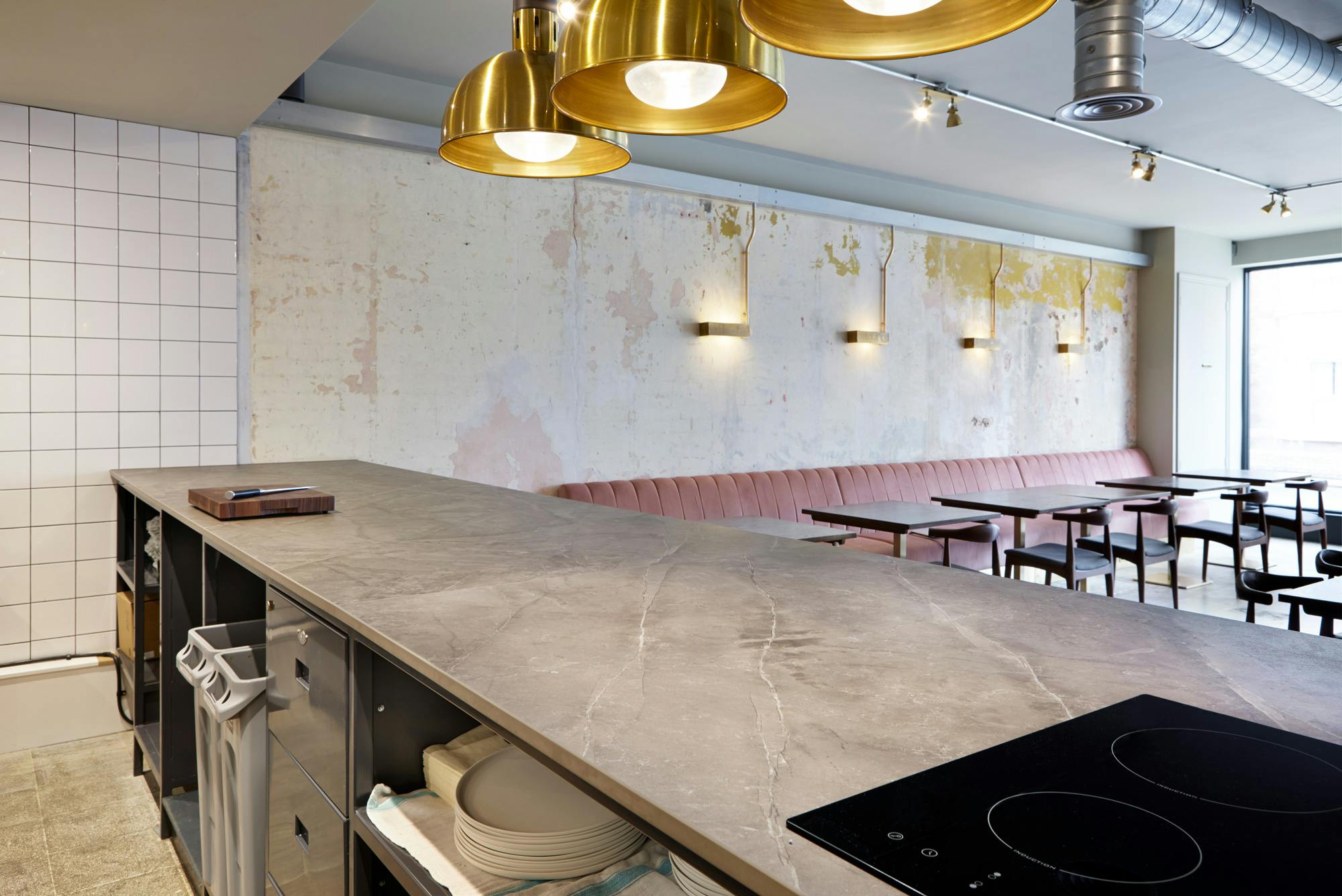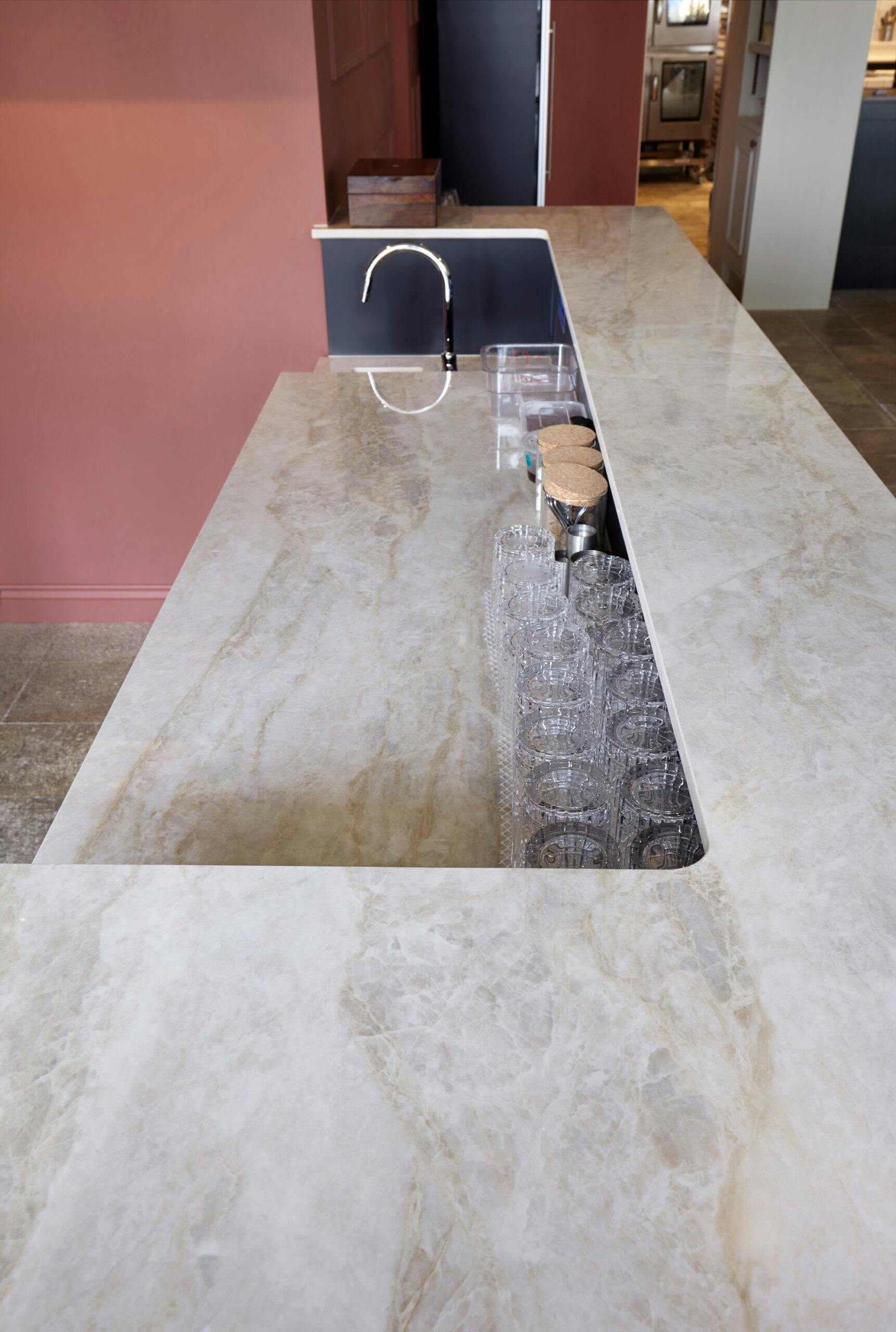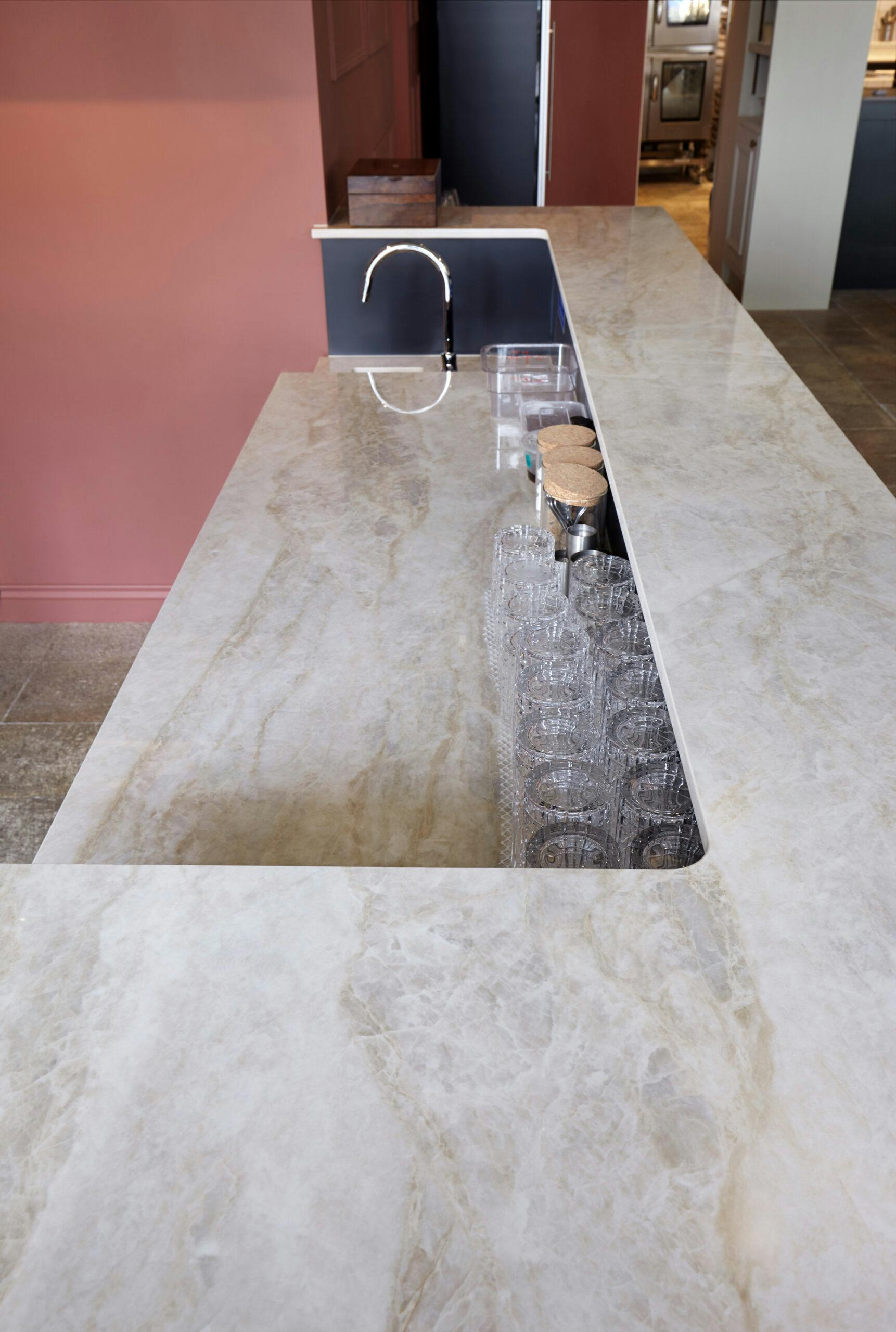 A robust surface full of design possibilities
The restaurant's surfaces are a stand-out feature of the restaurant's open design. Fabricated and installed by Cambridge-based Eadonstone, three different Dekton designs were chosen for the space, helping to visually zone the restaurant.
Firstly, greeting guests as they enter the restaurant, Dekton Arga from the Stonika collection has been used for the bar area in a chunky 30mm thickness. Inspired by premium natural stone, Arga has creamy undertones which adds a touch of luxury, reflecting the bottles and mirrored backsplash. 12mm Dekton Kira, with its grey base tone and delicate white veining, was selected for the impressive restaurant pass. This doubles up as an intimate 'chef's table' dining area thanks to a deep overhang, made possible thanks to Dekton's high flexural strength.
Do you need help with a project?
Contact our specialists for advice
Do you need help with a project?
Contact our specialists for advice
An industrial touch for the kitchen
Industrial-look Dekton Nilium, also in 12mm thickness, was the perfect choice for the restaurant's open kitchen. Permanently on display to diners, the kitchen consists of a length L shaped worktop and a generously proportioned central island, which also houses the kitchen's hobs and ovens.
Thanks to Dekton's high resistance to heat, Vanderlyle's chefs can place hot pans or dishes straight down on to the Dekton kitchen countertops and open pass, without fear of damaging the surface. Other benefits that set Dekton apart as the ideal surface for use in professional catering environments include a high resistance to scratches and stains, making for easy cleaning to ensure a hygienic space.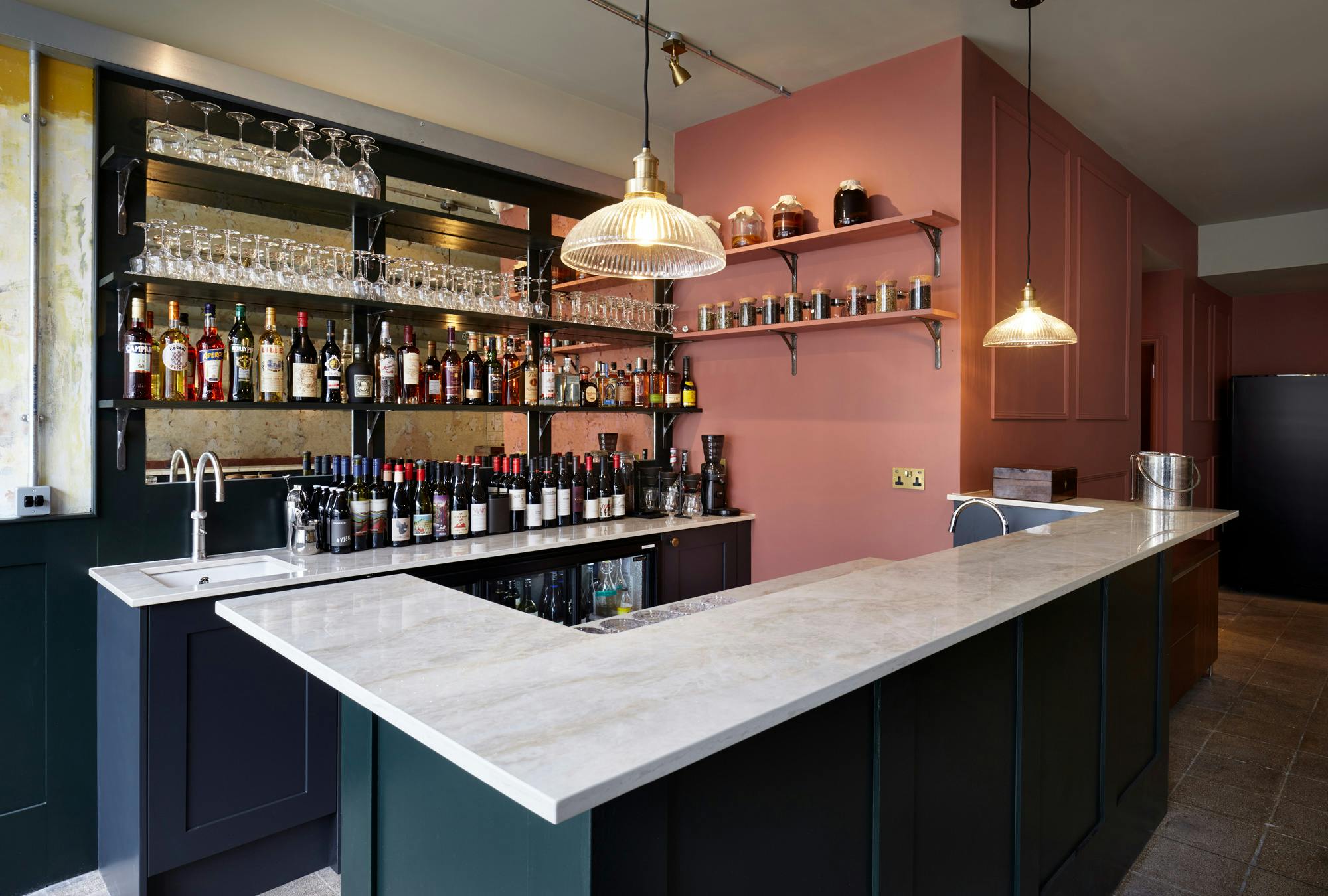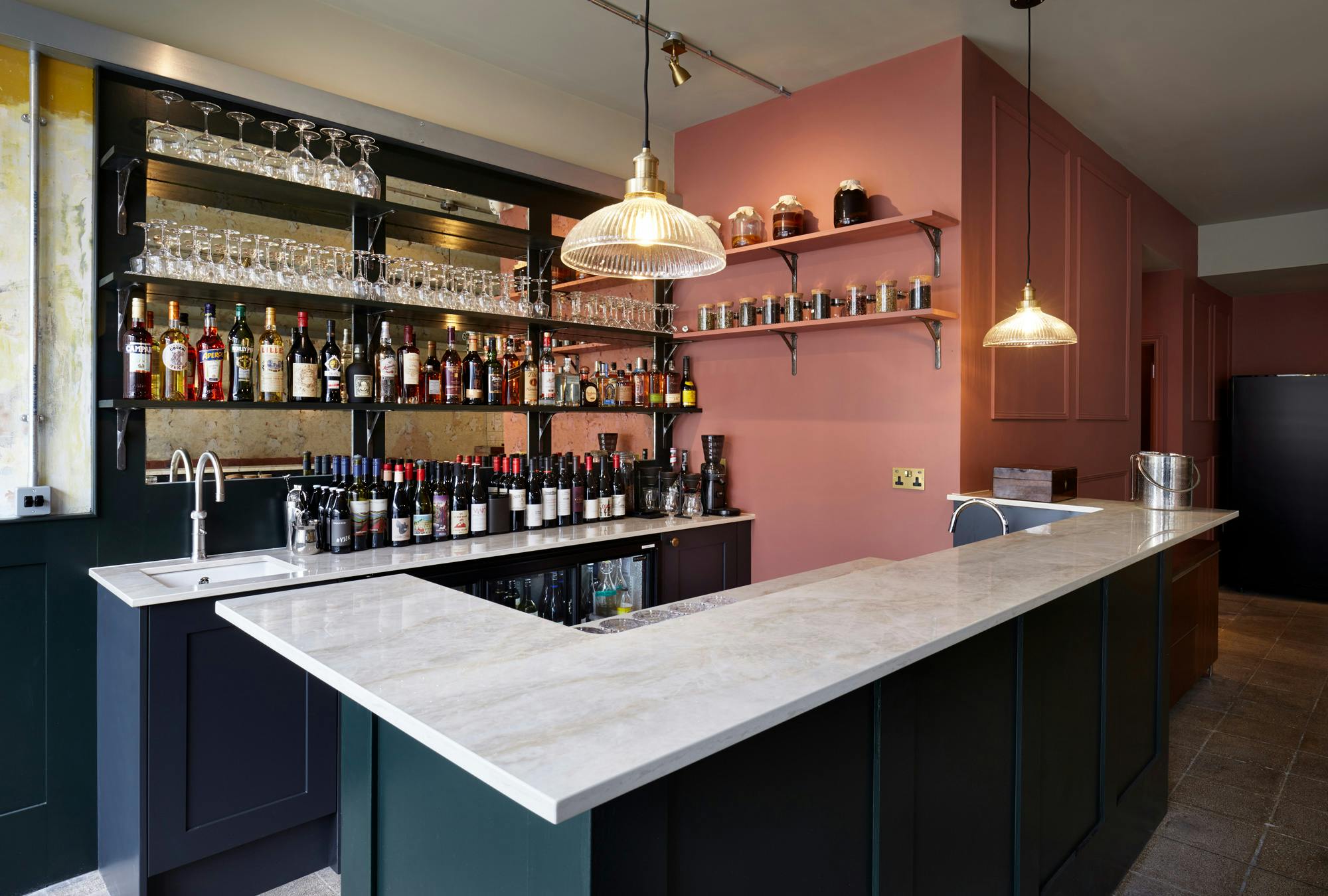 Cosentino's materials used in this project