Location
Borlänge, Sweden
Material
Dekton, Silestone
Application
Bathroom wall and floor cladding, kitchen sink
Architecture / Design
Structor Byggteknik Dalarna, Mondo arkitekter Dalarna and Fiskarhedenvillan
Color
Fossil, Desert Silver
A fully carbon-neutral house in Sweden
The innovative and much talked about development project 'Villa Zero' in Borlänge (Sweden) safeguards the future of the planet by investing in building techniques and materials with the lowest possible environmental impact. It all started with a train journey that turned into an enthusiastic and imaginative workshop on how to realise a fully carbon neutral house construction. 'The idea for Villa Zero arose somewhere between the towns of Hallsberg and Borlänge,' says the firm Fiskarhedenvillan. It was in the spring of 2020 that the collaboration between the companies Structor Byggteknik Dalarna, Mondo arkitekter Dalarna and Fiskarhedenvillan, owner of the Villa Zero project, was launched to bring the idea to fruition.
At the same time, the choice of materials also contributes to the sustainability of the home, which is why Cosentino surfaces have been chosen, such as Dekton, the only ultra-compact material that is Carbon Neutral throughout its life cycle, or Silestone, which thanks to HybriQ+ technology is made from a minimum of 20% recycled materials and 100% renewable electricity. These surfaces hold a number of green certifications that are typically required for projects such as this.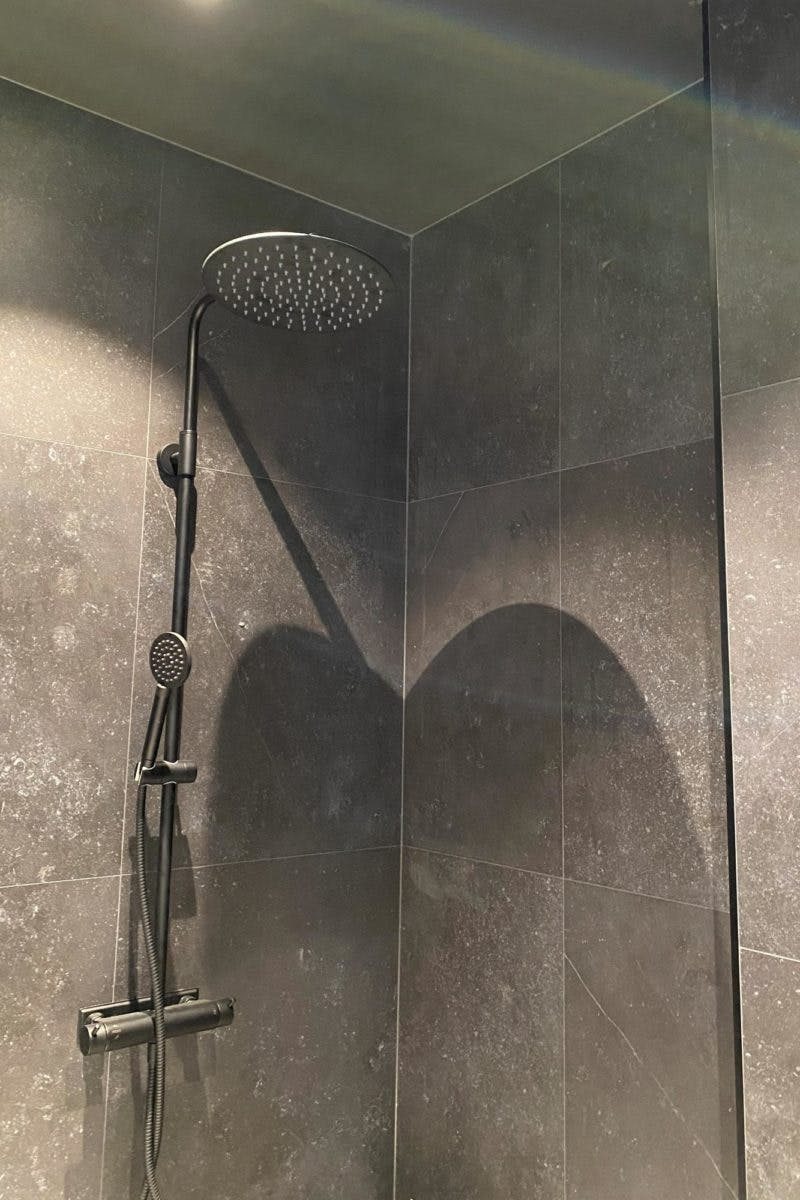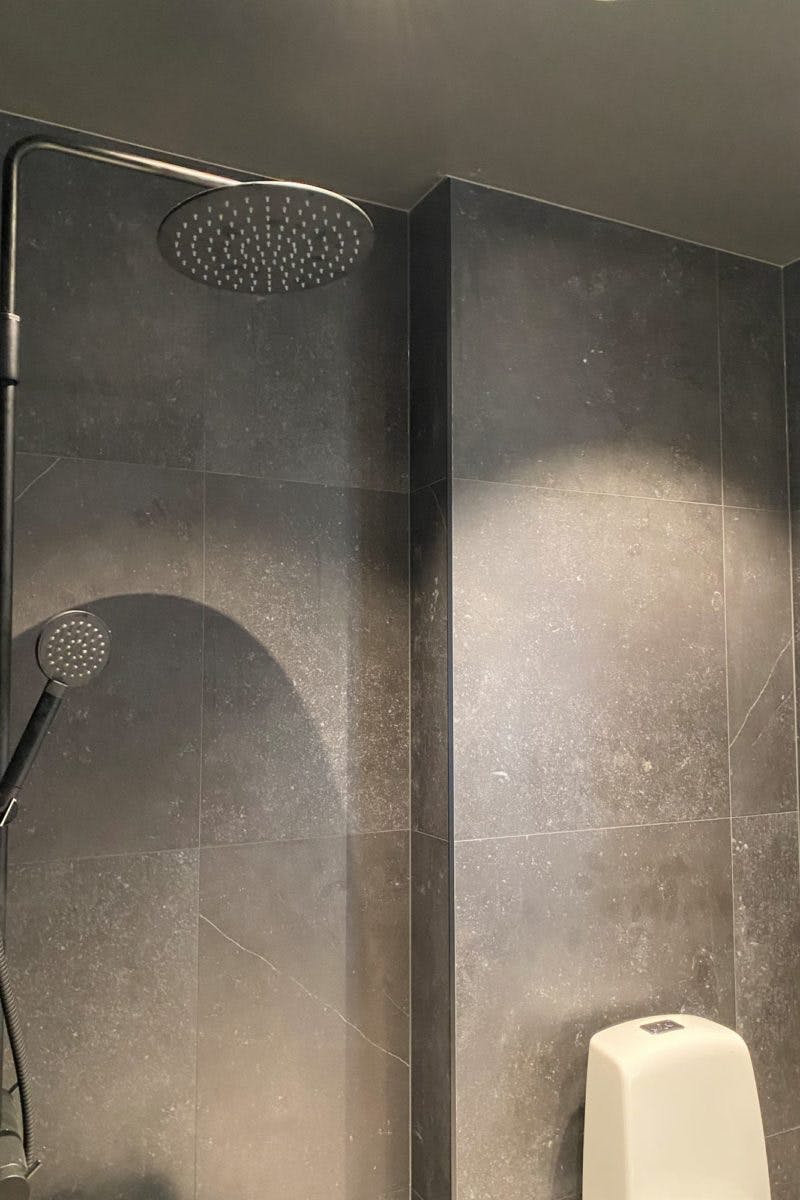 An aesthetic bathroom solution
Aesthetics and design also contributed to the choice of Cosentino products. Inside, Villa Zero has a very airy and bright appearance that blends in with the surrounding nature. However, the architects decided to work with a different idea in the bathroom. In this space, the aim was to provide contrasts with the other tones and convey a sense of uniqueness with the materials, always bearing in mind the lowest possible environmental impact and durability. This made Dekton Fossil the right choice.
The dark and mysterious look of Dekton Fossil in a matt black-grey tone with soft veining adds depth to the design. Thanks to its easy maintenance, it is a very smart choice for the bathroom, as both Dekton and Silestone are stain-resistant surfaces that require very little cleaning and maintenance. With almost zero absorption and high scratch resistance, the surface remains unaltered after daily use. Dekton was the perfect solution for cladding all bathroom surfaces due to its attractive design and its large formats and thin thicknesses. The countertop and washbasin, as well as floor and wall cladding, were made in this Dekton colour.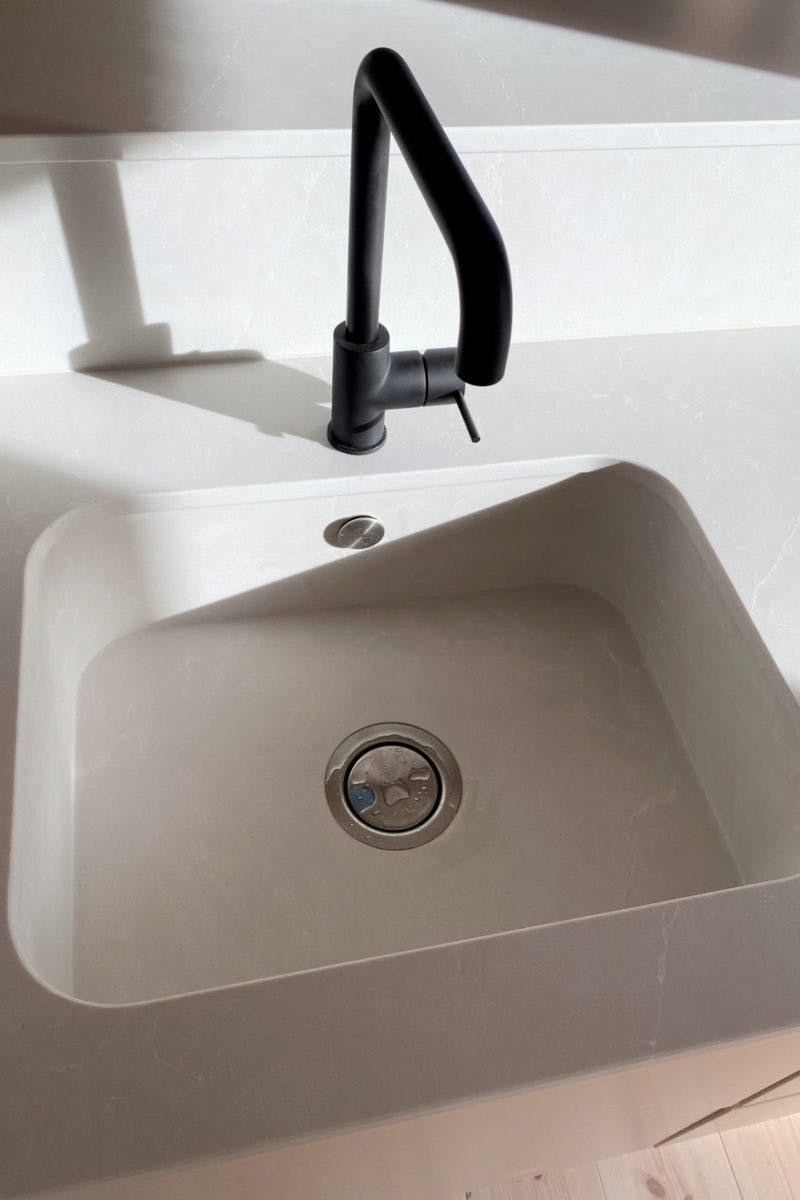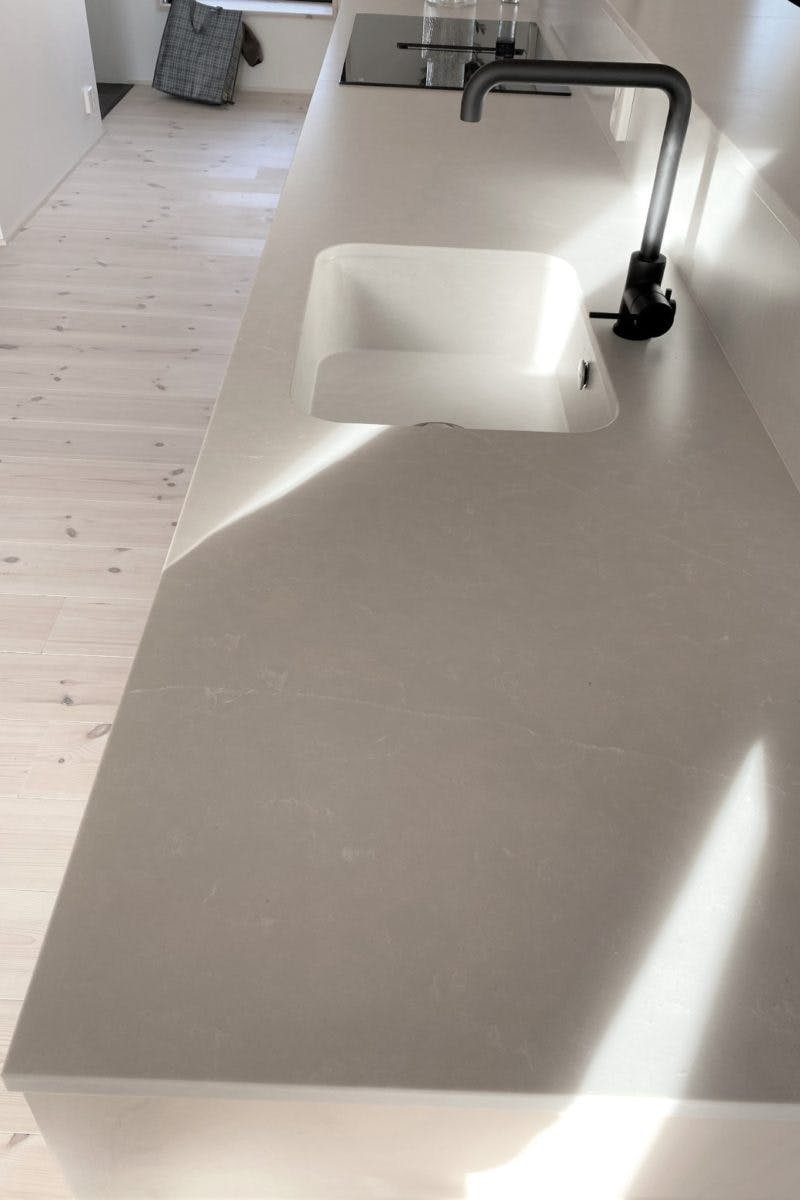 Silestone in the kitchen, environmentally friendly look
In the kitchen, Silestone Desert Silver light grey was selected with a matt finish applied to the worktop and the Integrity sink in the same colour, providing an overall refined look. The production was carried out by stone producer Sjöstrand Granit from Steny AB, who achieved the best result for a surface that stands out both for its sustainability and its beauty.
'As Dekton and Silestone have the perfect properties in terms of design and durability, they were the obvious choice of materials for kitchen and bathroom applications in the Villa Zero development project.'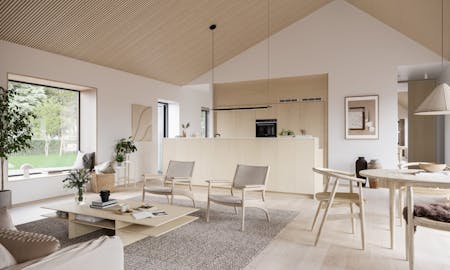 Oskar Petterson
Project Manager at Cosentino Scandinavia.
Cosentino's materials used in this project