Blue Kitchen Countertops
Colour has been part of kitchen design for some time now, and blue is one of the most popular colours for 2020. The dark and enigmatic range, Classic Blue, has been awarded the colour of the year by the renowned Pantone Institute. This colour works so well for kitchen countertops as it creates relaxing, fresh spaces that remind us of the beautiful elements of nature, like the sea and sky.
There is an extensive range of colours, from the softest grey/black with an enigmatic and very appealing bluish tint. When it comes to blue kitchen countertops, you will usually see lively or dark shades, other tones such as pastel blue is best suited to units or other features.
Ideas for kitchens with a blue countertop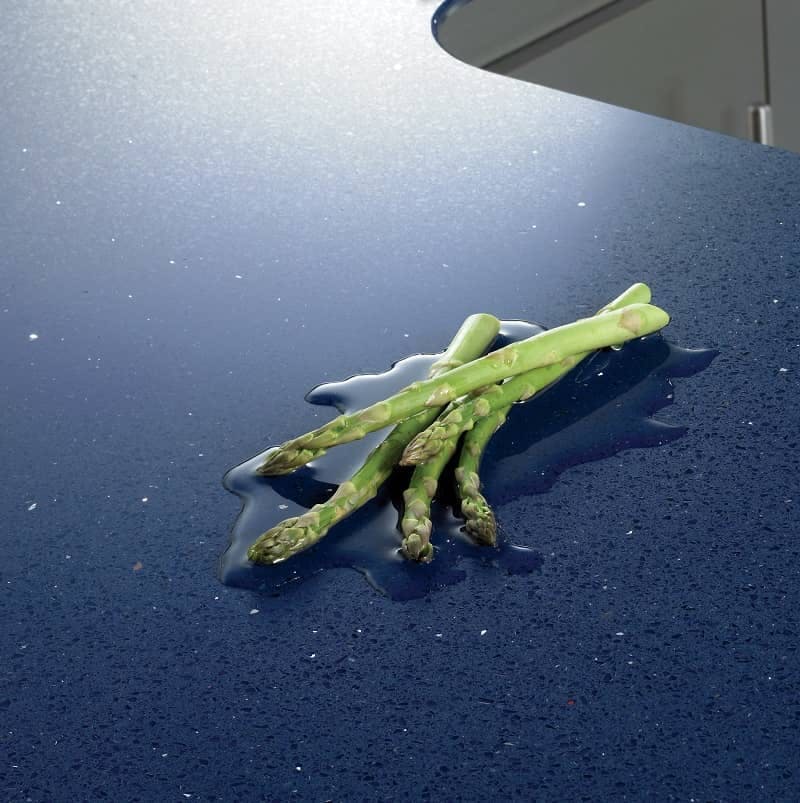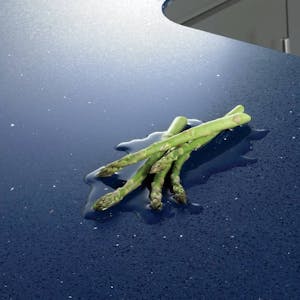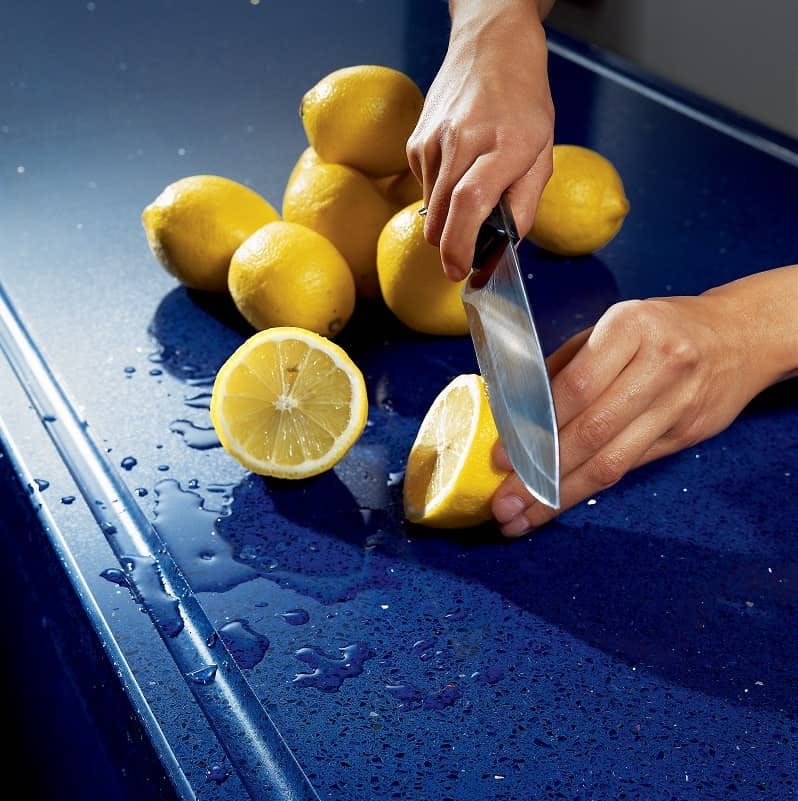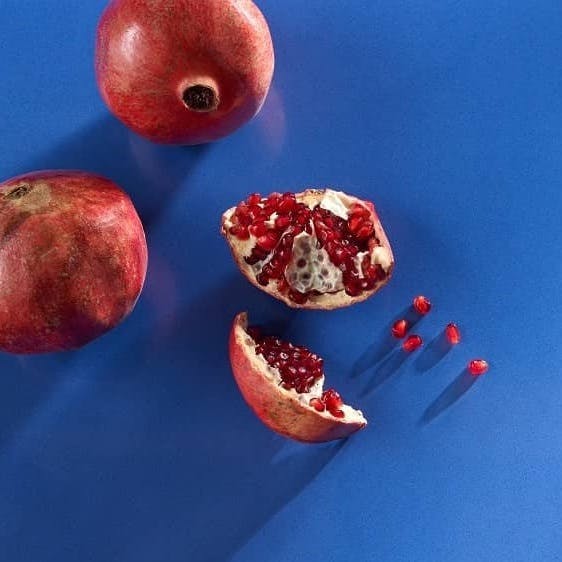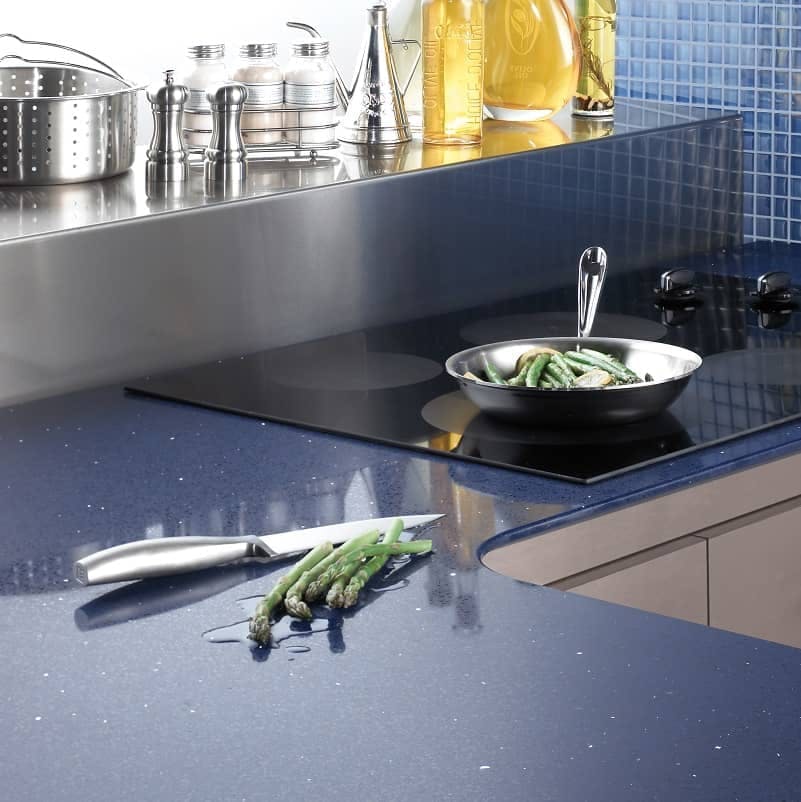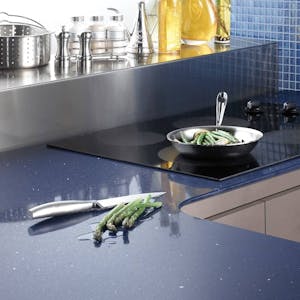 WHY CHOOSE A BLUE COUNTERTOP?
Who wouldn't want to enhance the tranquility of their home? In the language of colour, blue provides a pleasant feeling of calm. A blue kitchen countertop is the ideal surface for concentrating and cooking as it creates a peaceful atmosphere.
MORE COLOUR FEATURES
Since blue is on-trend, more and more electrical household appliances and kitchen fittings are available in this colour, offering a well-balanced look. Without doubt, using blue textiles is also a good choice.
DIFFERENT COLOUR SHADES
Avoid the faded and very pale blue colours for the countertop. Beautiful deep blues are the best, especially the dark ones that only differ slightly from grey or black, thus providing supreme elegance.
SOBER AND ELEGANT COLOUR
As we said earlier, deep blue kitchen countertops are more in demand, since they give a touch of refinement to the space. They combine perfectly with cupboards in neutral and soft colours, such as light wood, white, beige or light blue-grey, they will convey pure harmony!
BRING ORDER TO YOUR KITCHEN
As you have seen, blue creates a feeling of relaxation and calm. Expand this theme by always keeping everything in order, with good organisation in cupboards and the handy and visible features, like rails, hangers, etc. The key is that everything is in its place.
5 examples of blue kitchen countertops
BEST IN CLASS
As is the case with black, deep blue produces a dramatic effect that is ideal for modern kitchens. Baltic, from Dekton's new Chromica series is a deep blue kitchen countertop that gives a stylish and serene look to its surroundings. The collection is the result of the company's collaboration with architect and designer Daniel Germani.
OPEN-PLAN SPACES
Although many blue qualities have already been highlighted, its important to note its suitability for open-plan kitchens/diners and/or living areas, because it creates an excellent, stylish and very fresh environment. If you wish, you can contrast this effect by introducing wooden or warm colour features.
A BOLD TOUCH
If you want your blue kitchen countertop to get a splash of colour, we recommend Azul Bahia, from the Scalea brand, a striking blue stone with sandy, grey and light brown shades that blend in and fill it with tones. It is a unique and absolutely magical stone, also suitable for use as a backsplash.
¡MAGIC!: 2 in 1
Another appealing advantage is the enigmatic nature of the colour which appears to change tone depending on the amount of light and the time of day. For example, we offer two countertop models in two of our grey ranges with a charming shade of blue: Arden Blue, in Silestone, and Magnetic Blue, in Scalea.
TURQUOISE, THE COLOUR OF SUMMER
There are a few colours that immediately make us think of summer; like turquoise, with its greenish touch. Wild Agate, from the Prexury brand, not only features this colour in a mix of semiprecious stones, but also in cream and grey tones with different shades, giving a sophisticated and attractive look to the kitchen countertop.