Case Study
A century old building gets a new lease of life as one of Oslo's most vibrant hotels thanks to Silestone
Puroplan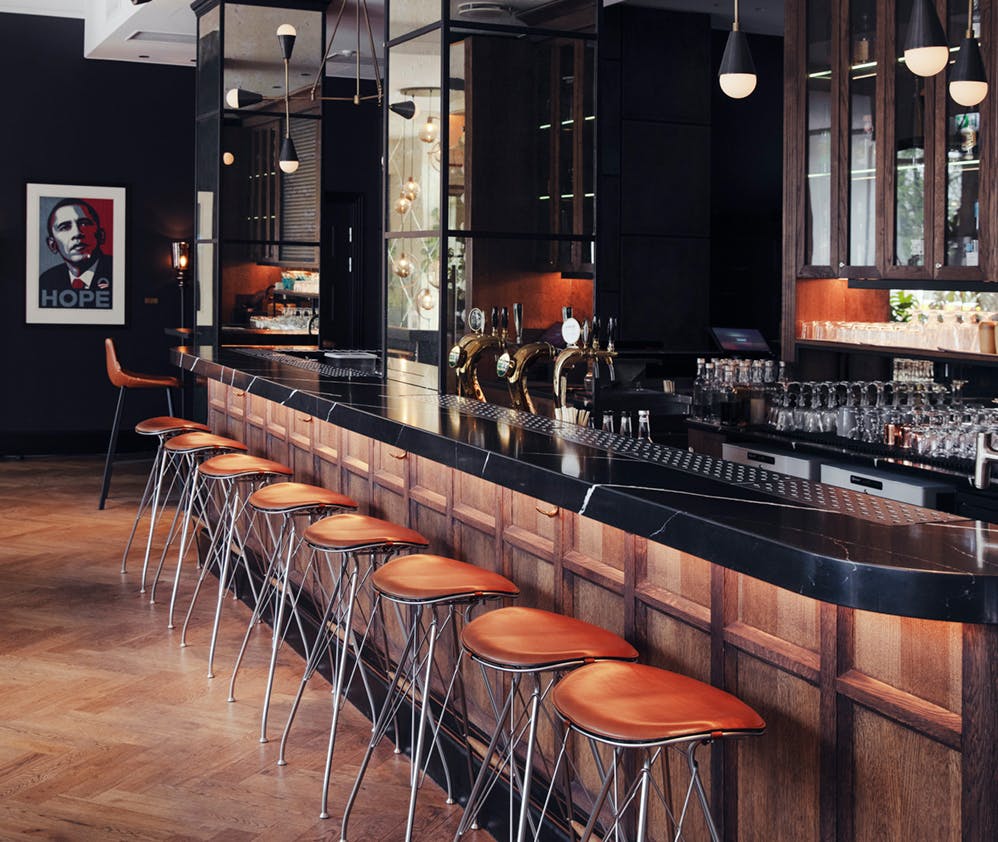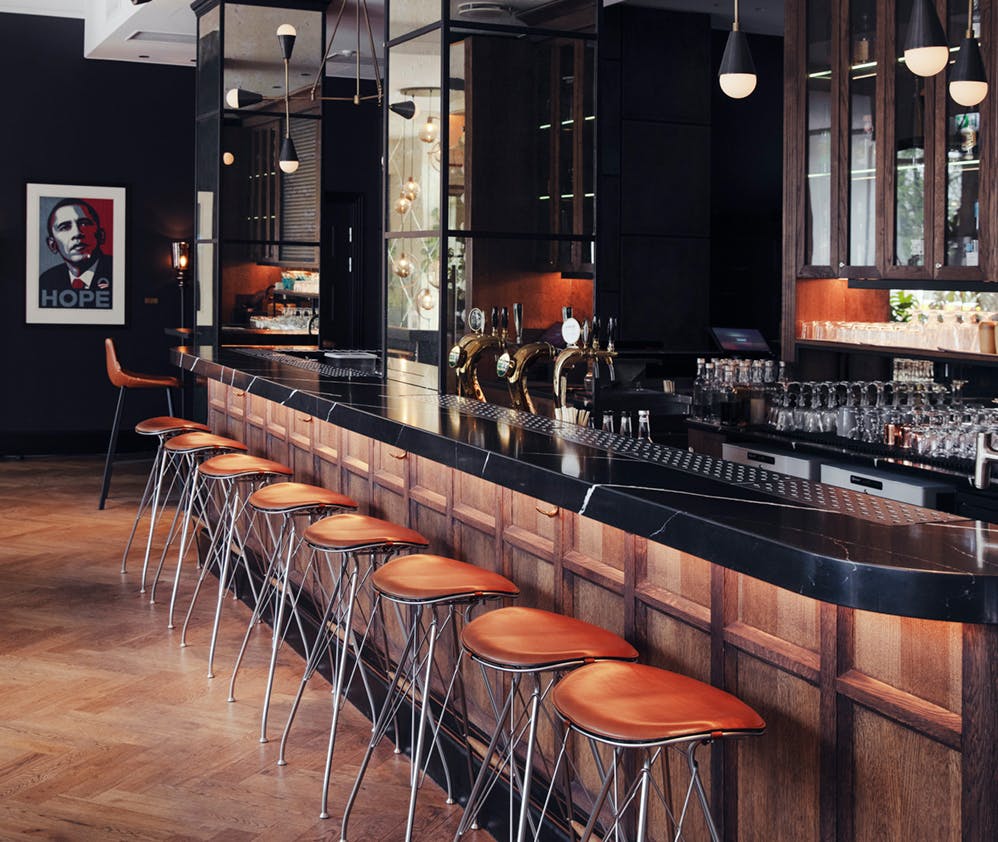 Application
Tables and reception desks
Architecture/Design
Puroplan
Colour
Et. Marquina | Et. Statuario
There was a time when the fates of Norwegians and Americans were intertwined. It all began in 1910 with the establishment of the shipping company Den Norske Amerikalinjen, which served the route between Oslo and several ports in North America. A little less than a decade later, in 1919, the shipping company opened its headquarters at the port of Oslo. 
Today, the stunning and elegant neo-baroque building is brought back to life in the form of a luxury hotel that honours the discoveries made by those Norwegian pioneers on the other side of the Atlantic: jazz, Hollywood, road trips and rock and roll. In short, everything that represented the new 'freedom'.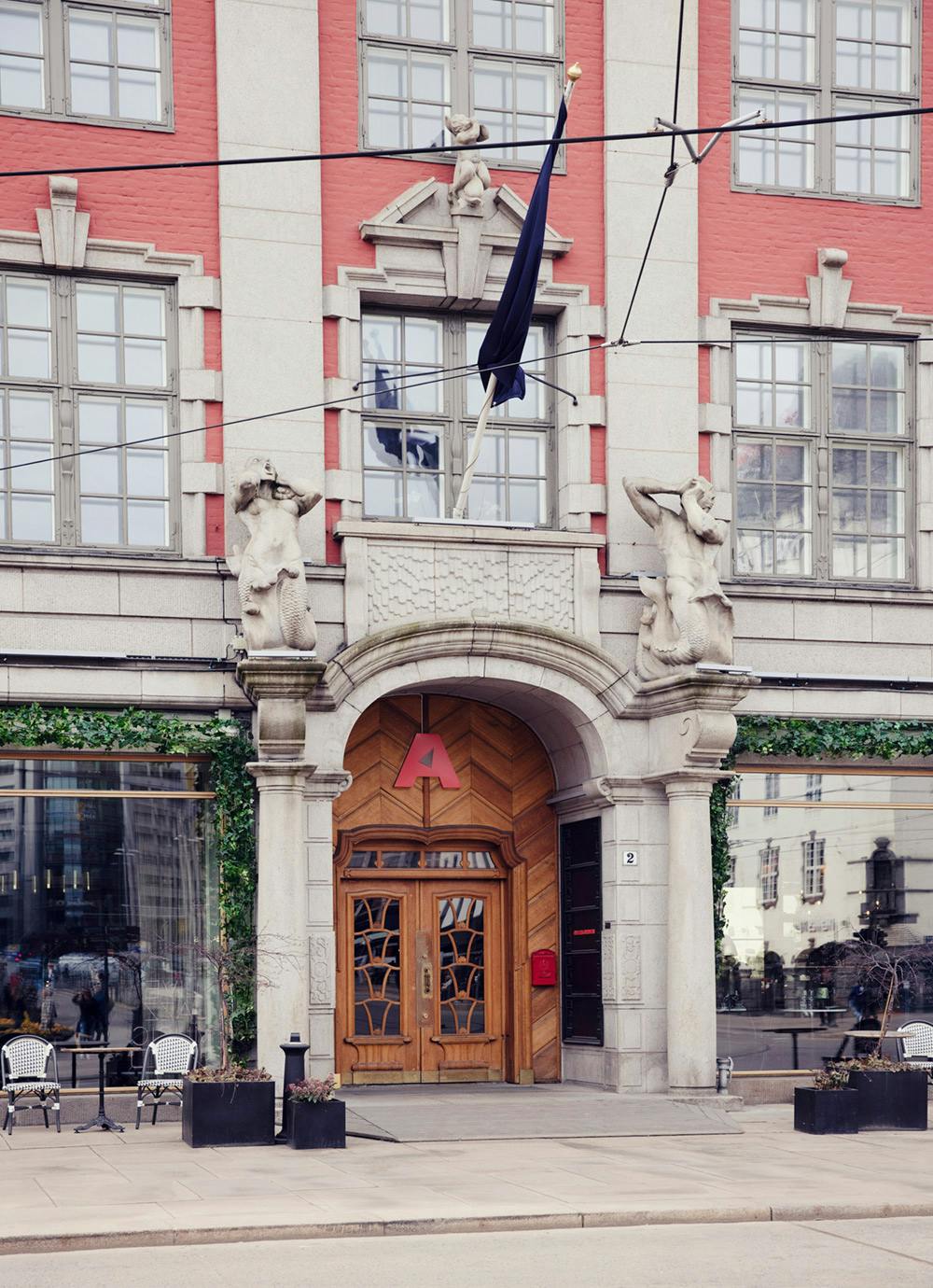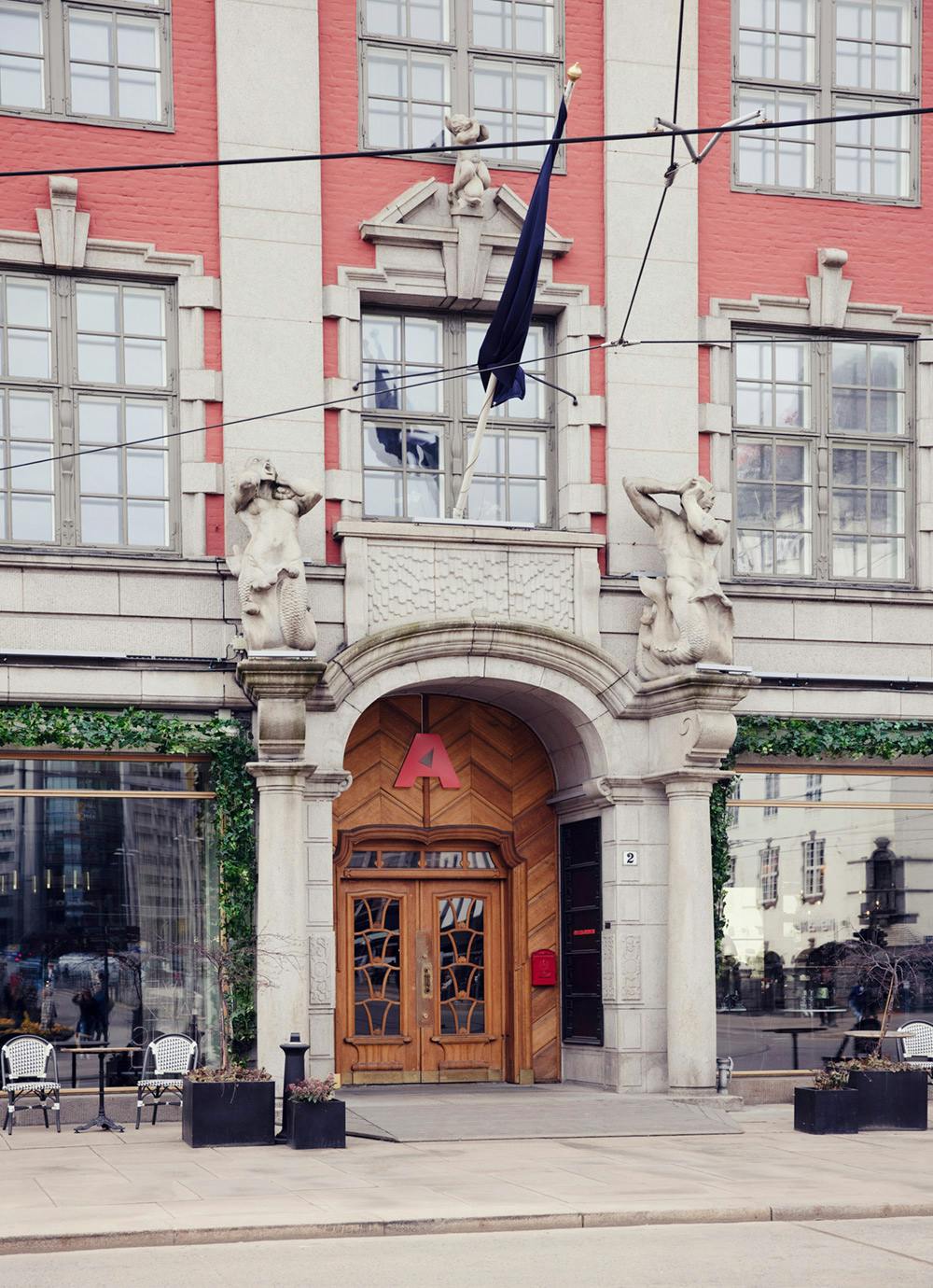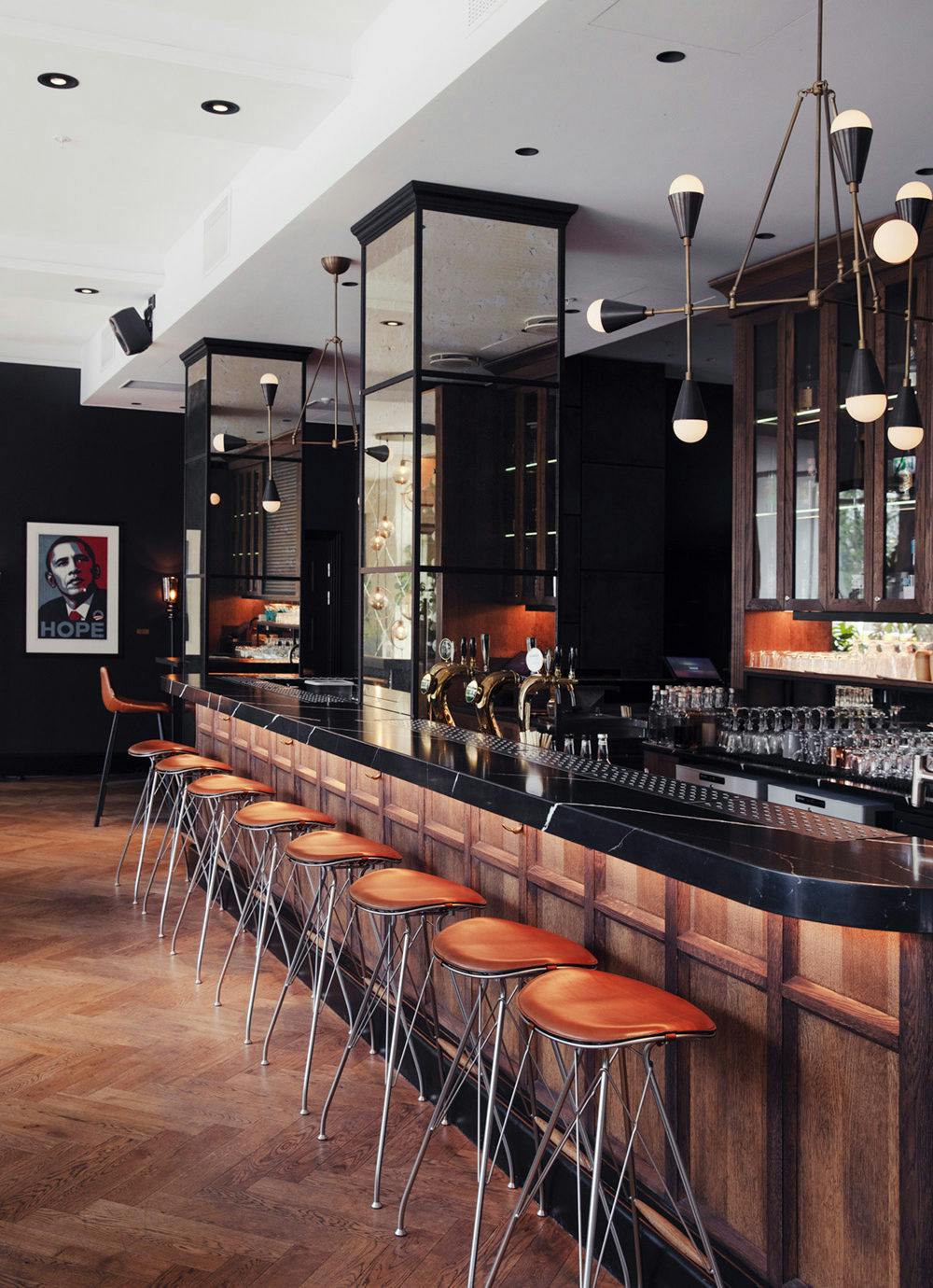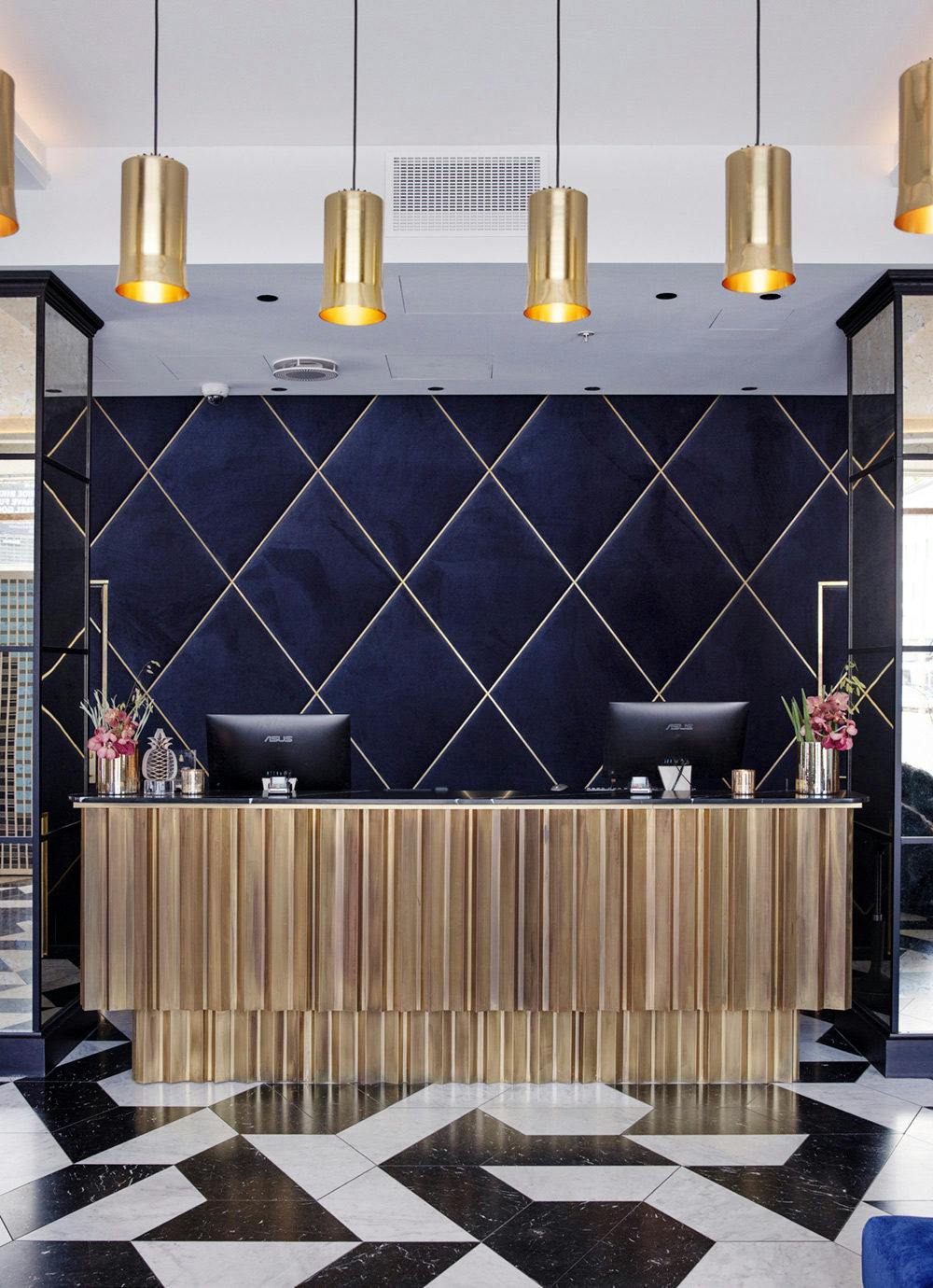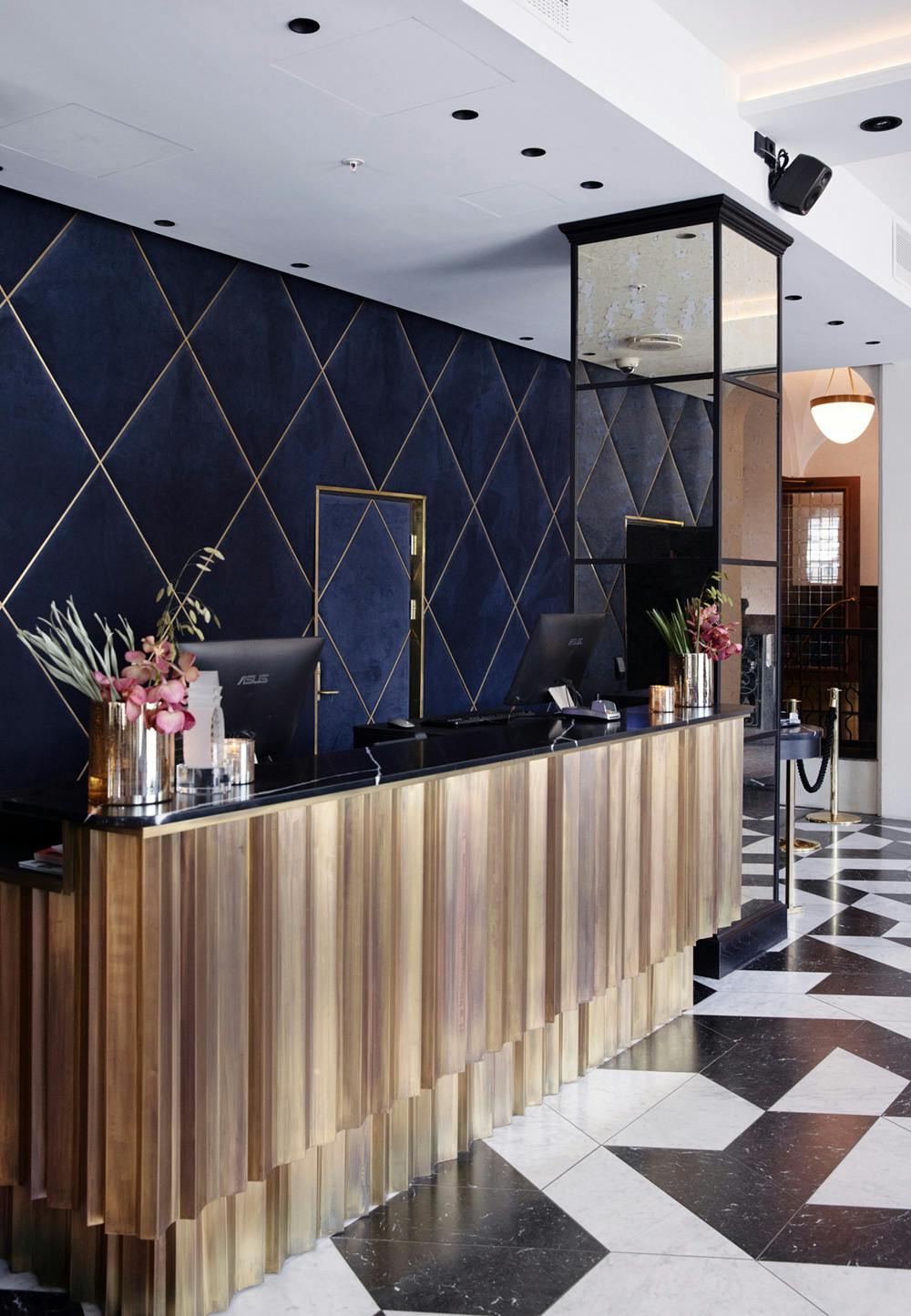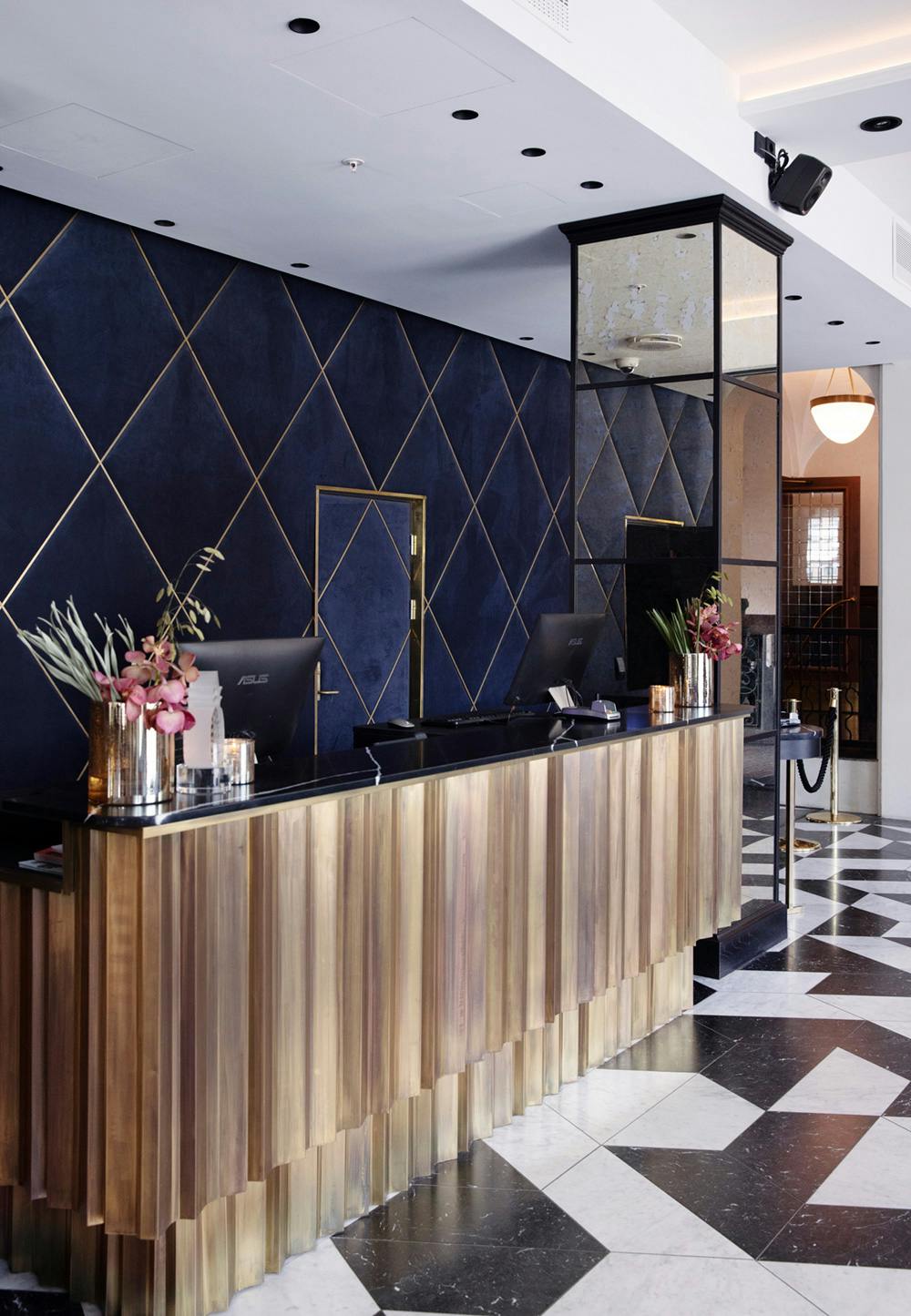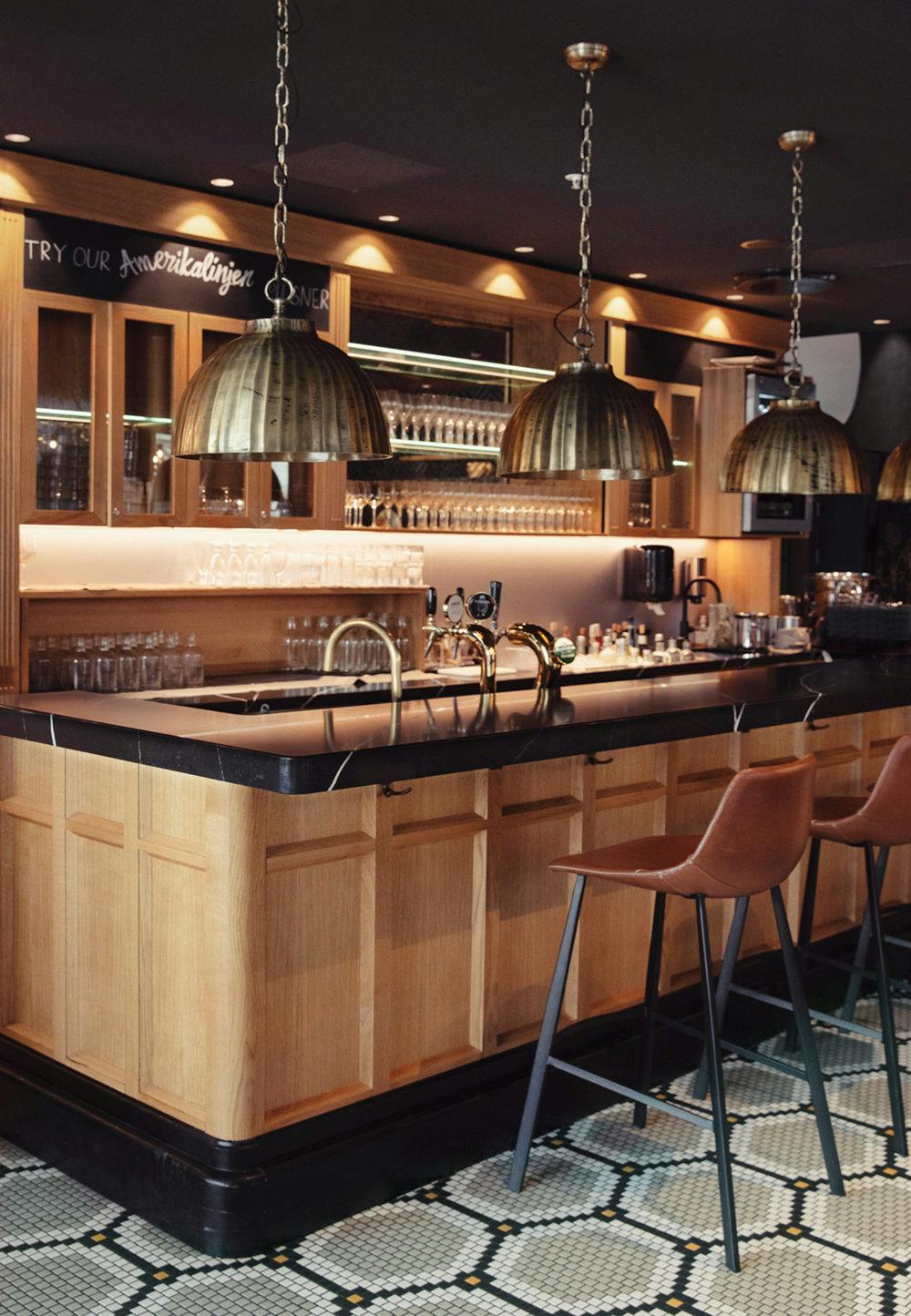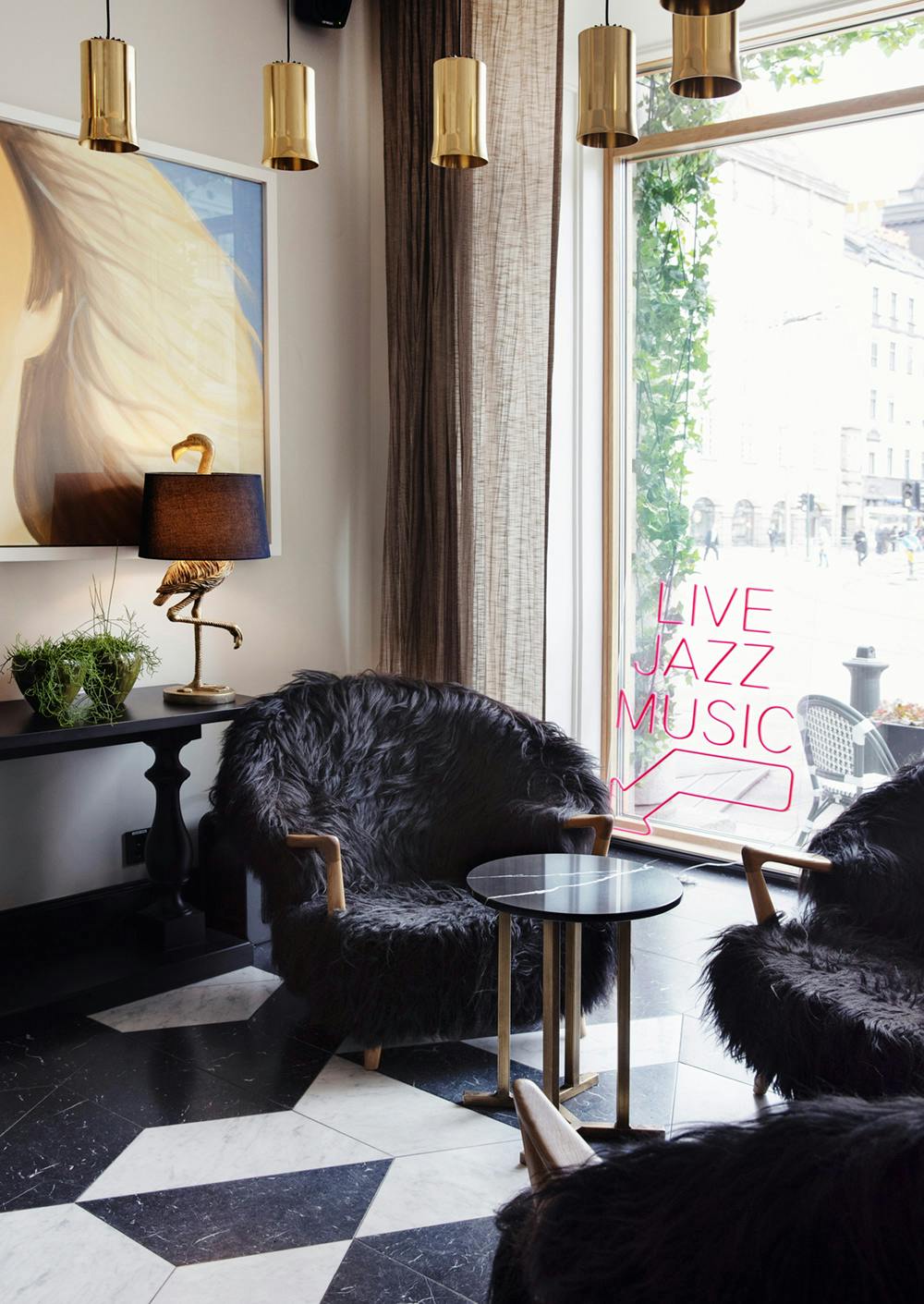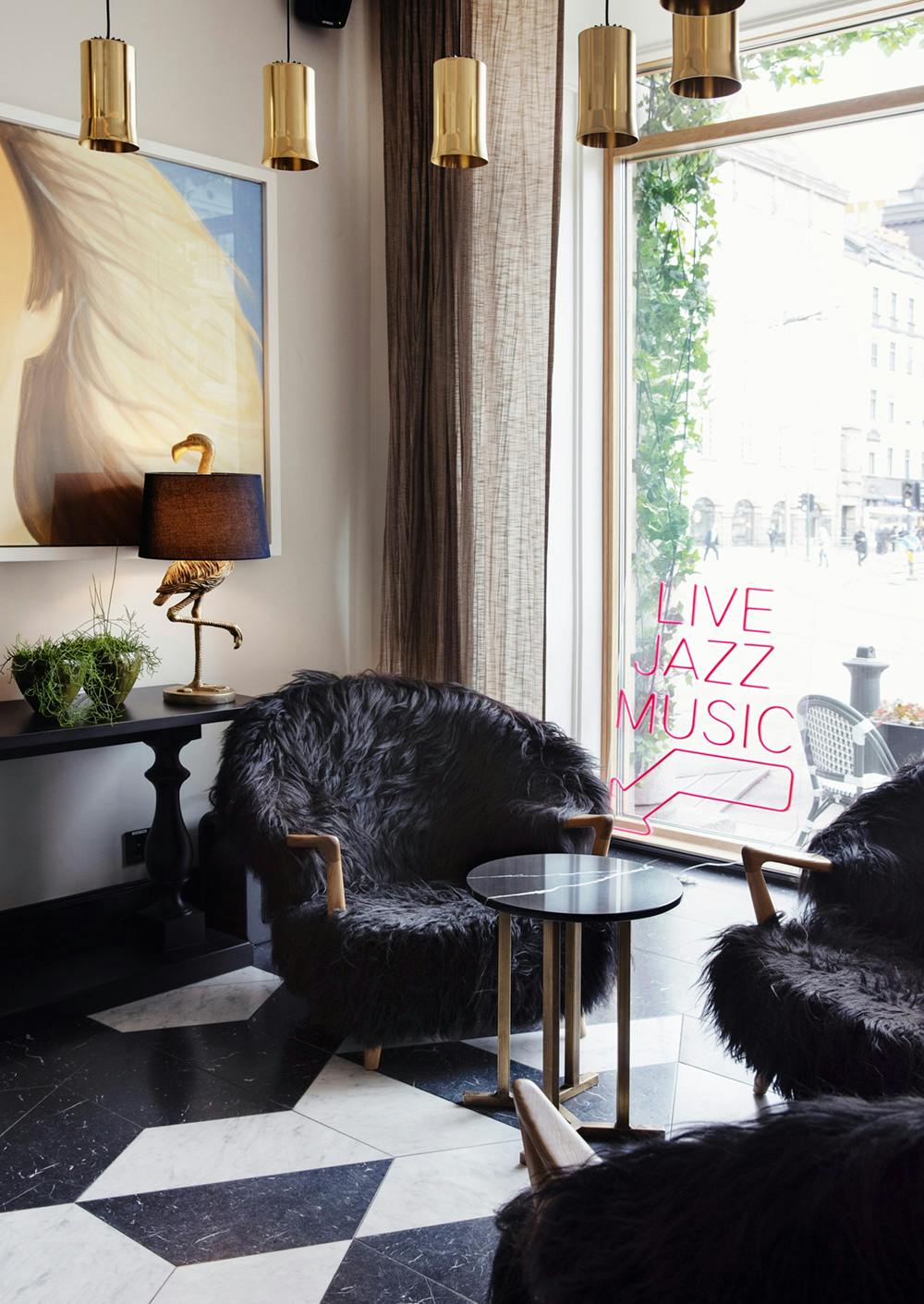 Quality, innovation and uniqueness for the new Amerikalinjen
The establishment, which is now called Amerikalinjen, offers 122 rooms and suites. Behind its façade, which has been left intact after the renovation, is the Atlas Brasserie restaurant, the Pier 42 cocktail bar (named after the famous New York pier), the roofed Haven patio and the Gustav jazz club. Its new interior spaces are defined by their quality, innovation, attention to detail and exclusivity in the choice of materials, furniture and lighting.
Thus, in order to represent the casual opulence of the new hotel as well as its rich past, Puroplan, a Finnish studio specialising in this type of establishment, chose Silestone. This hybrid surface, made from premium minerals and recycled materials, is the most sustainable and cutting-edge surface available on the market and is manufactured with the exclusive and innovative HybriQ® technology. Specifically, Silestone was the material of choice for tables, reception desks and bar tops.
Classic marble colours and high durability for a luxury cladding in Silestone
The understated shade of Eternal Marquina was used for some of the tables in the lobby, as Silestone allows for the creation of bespoke furniture thanks to its horizontal claddings featuring unique luxury designs.
Eternal Marquina was also used for the bar top at the Pier 42 cocktail bar. This colour evokes the Spanish black Marquina marble, providing a bold black background crossed by strong and intense details and white veins. Last but not least, this colour is also used at the reception desk, providing consistency between the different areas of the hotel.
In contrast to Eternal Marquina, the material chosen for the tables in the Atlas Brasserie restaurant was Silestone Eternal Statuario. Inspired by another classic stone, in this case the well-known Italian Carrara marble, Eternal Statuario features a white surface with very subtle and bright grey veining. This colour is a combination of subtle and harmonious shades against a background that stands out for its unique depth. 
These spaces, which are highly exposed and subject to heavy wear and tear, required a high quality material that would ensure an unaltered appearance year after year. That's why Puroplan chose Silestone, a surface that is resistant to stains, acids, impacts and scratches, easy to clean and with a 25-year warranty. It is thanks to decisions like these that the new Amerikalinjen looks to the future with the same commitment to permanence that has kept its headquarters standing for more than 100 years.
Cosentino's materials used in this project
Explore Similar Case Studies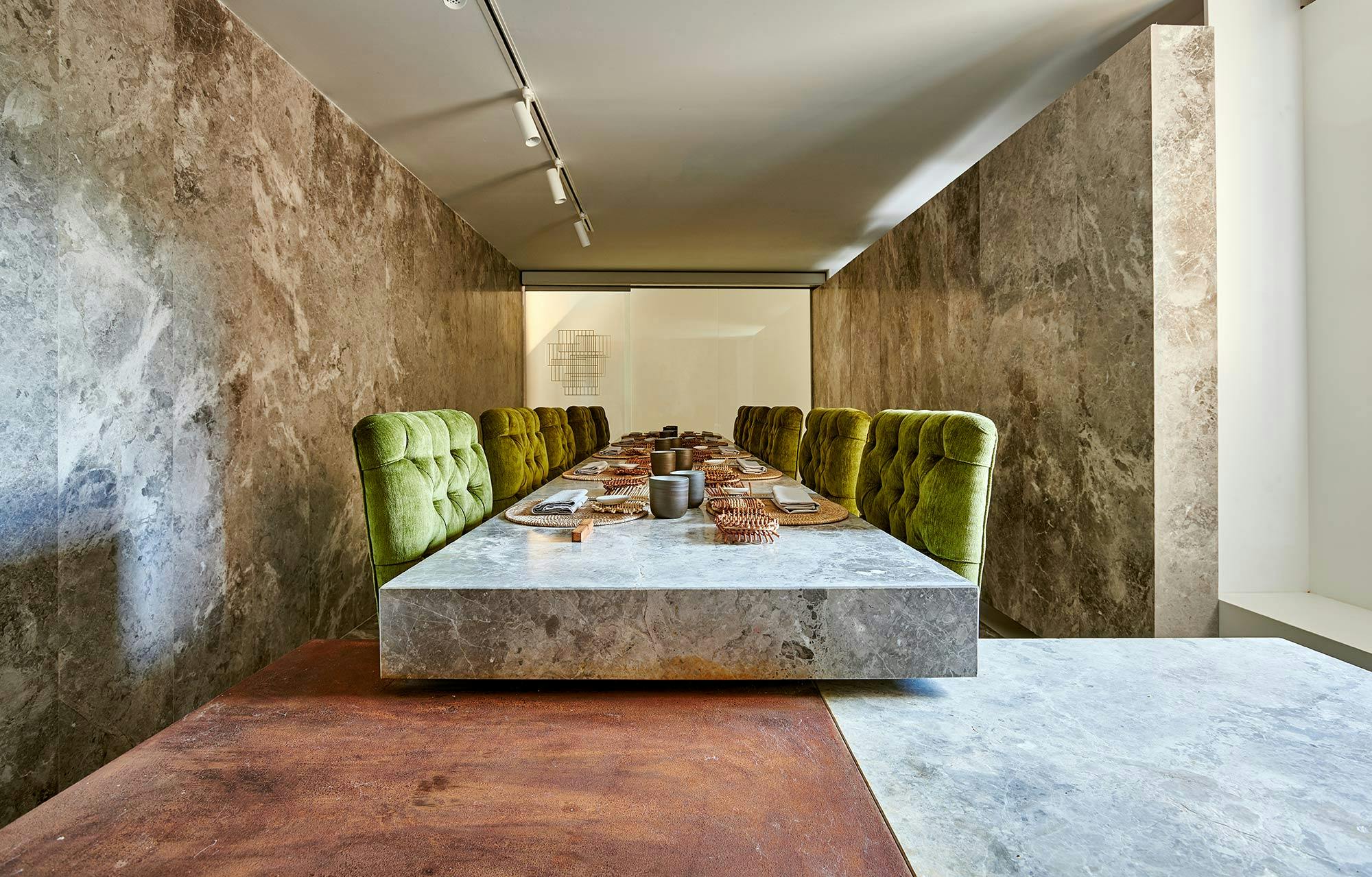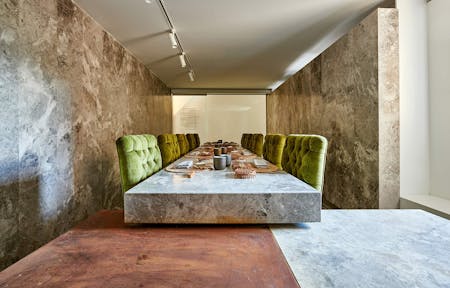 Two restaurants with a shared kitchen achieve visual continuity thanks to Dekton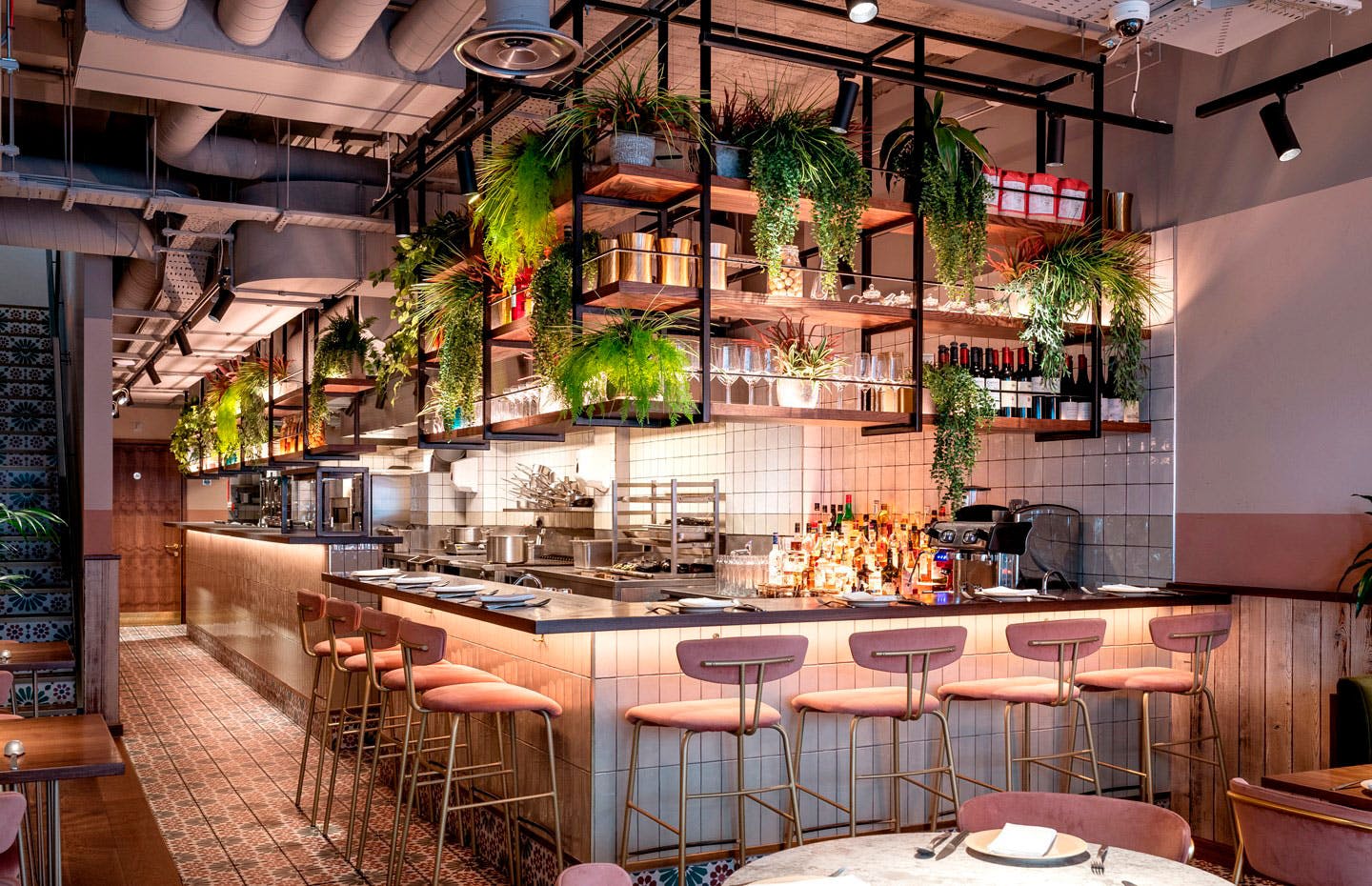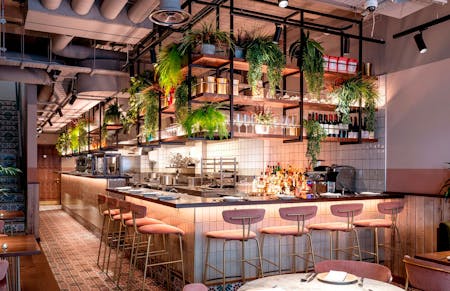 Dekton adds character to a neat and refined London restaurant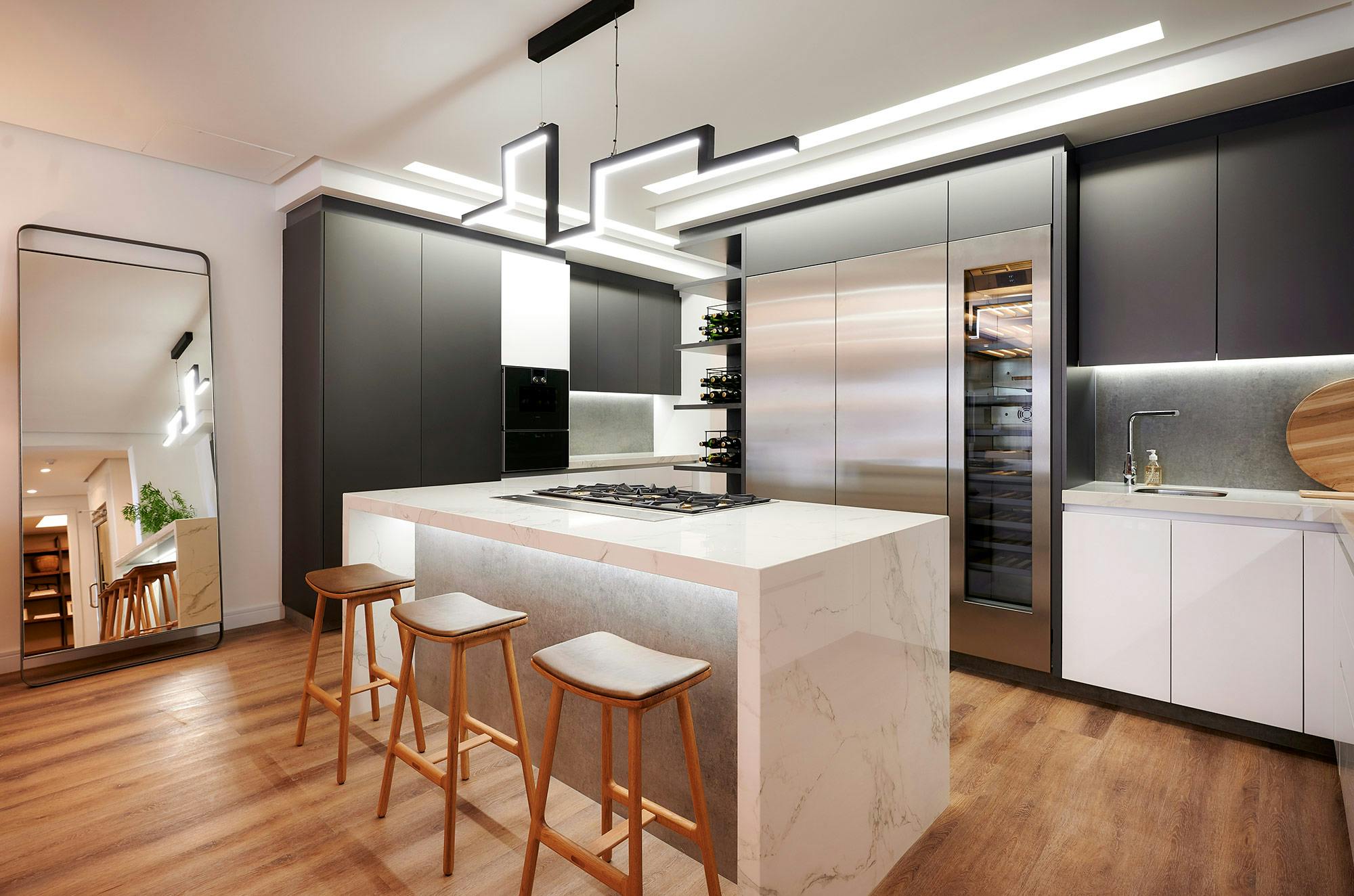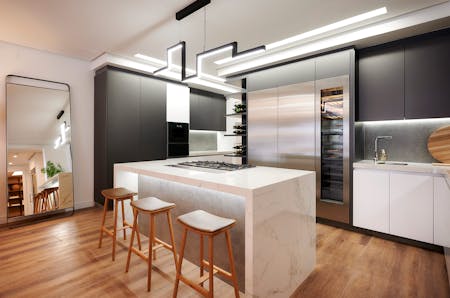 Dekton showcases its versatility in a high-end residential development in South Africa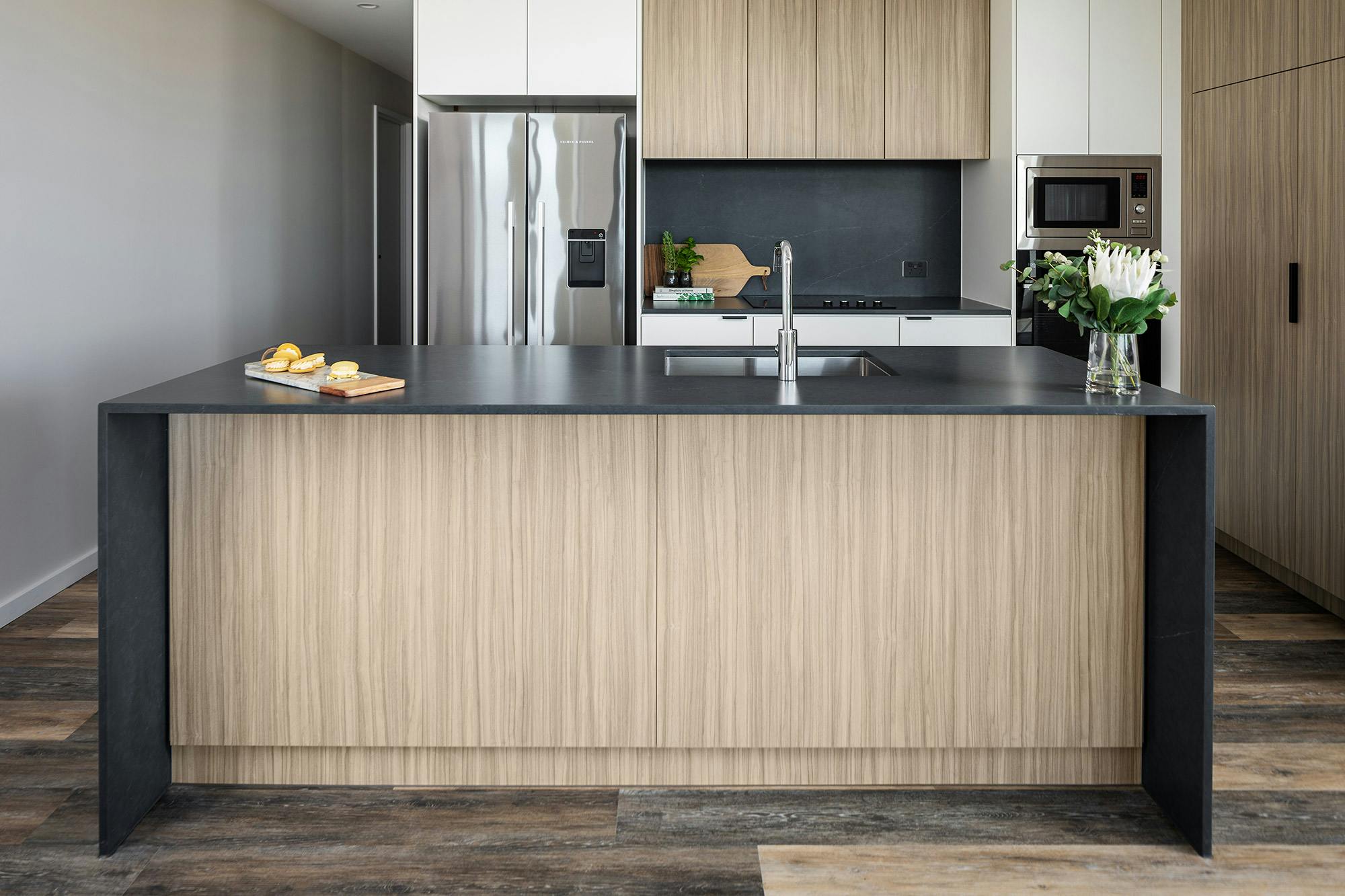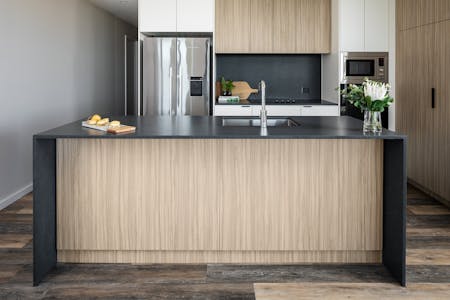 A luxurious rental building chooses Cosentino for its durability, elegance and sustainability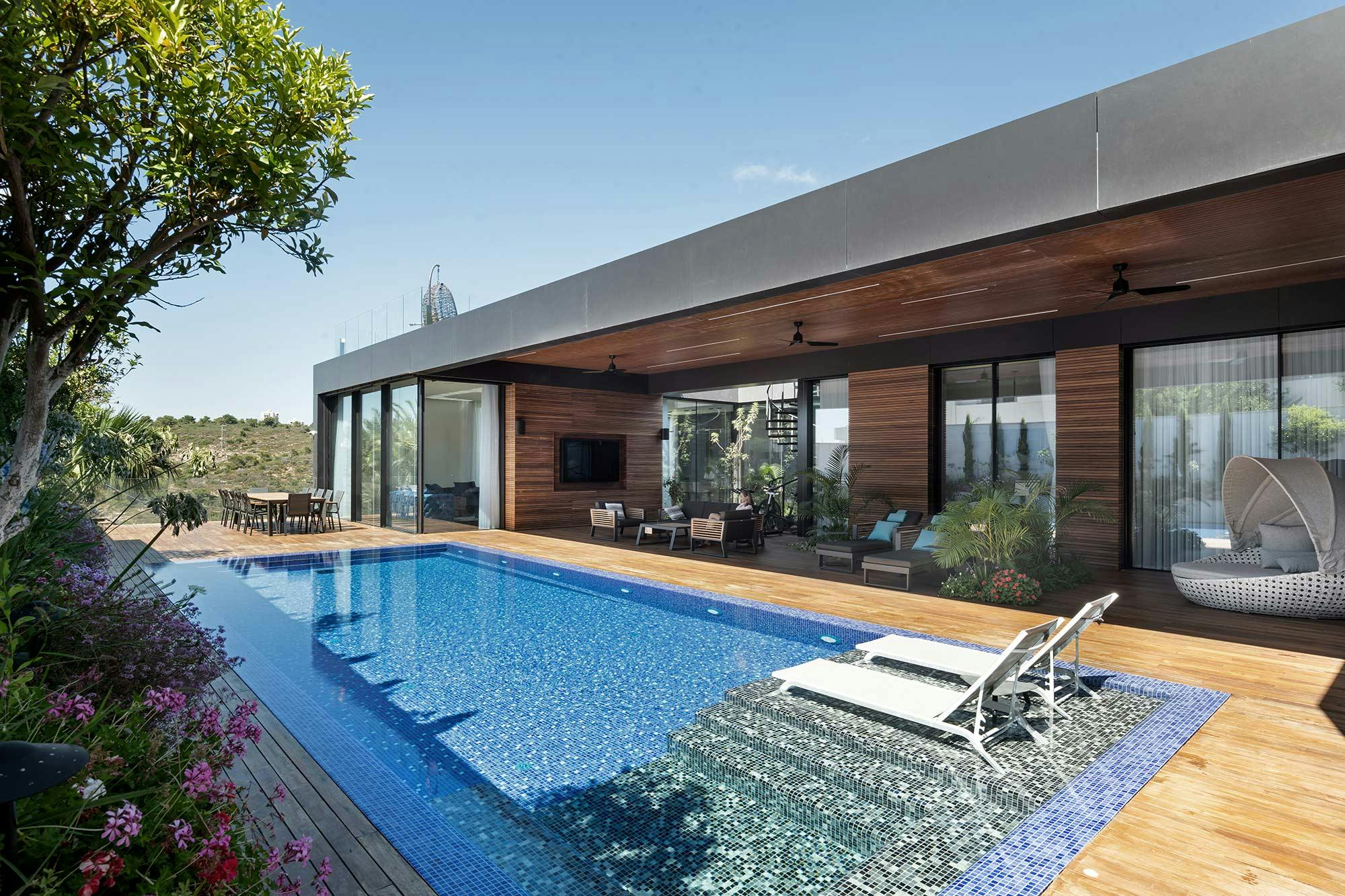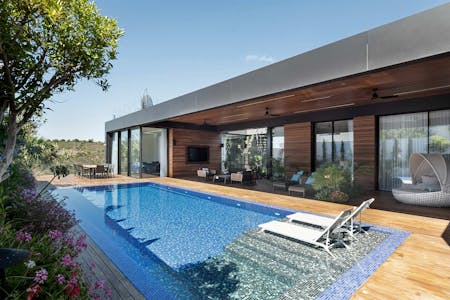 Glass, Iroko timber and Dekton for a façade with a lot of character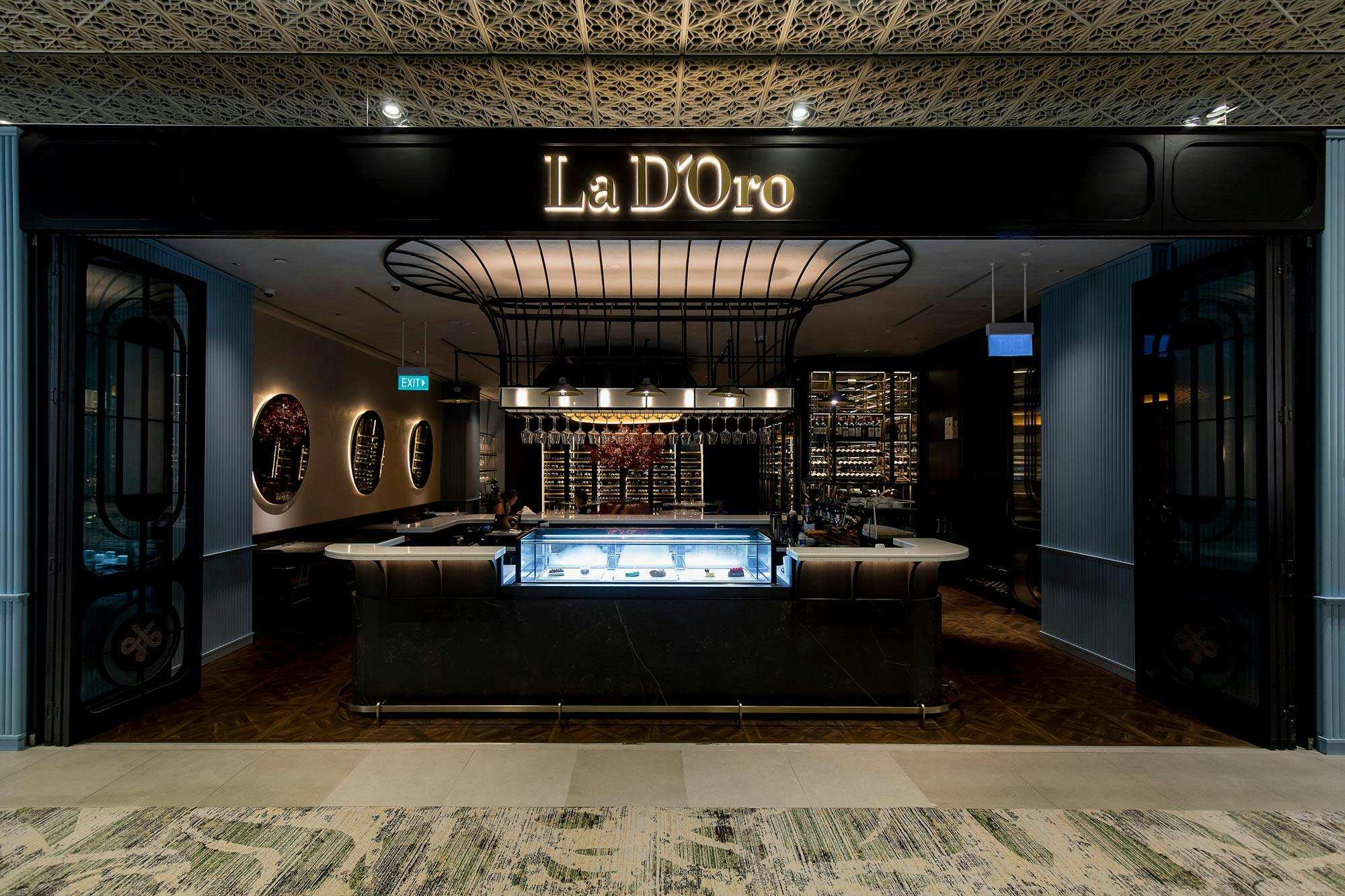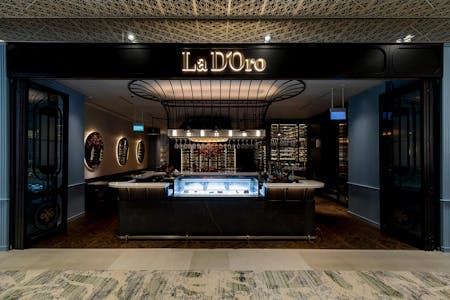 This ground-breaking haute cuisine restaurant in Singapore relies on Cosentino's functionality and elegance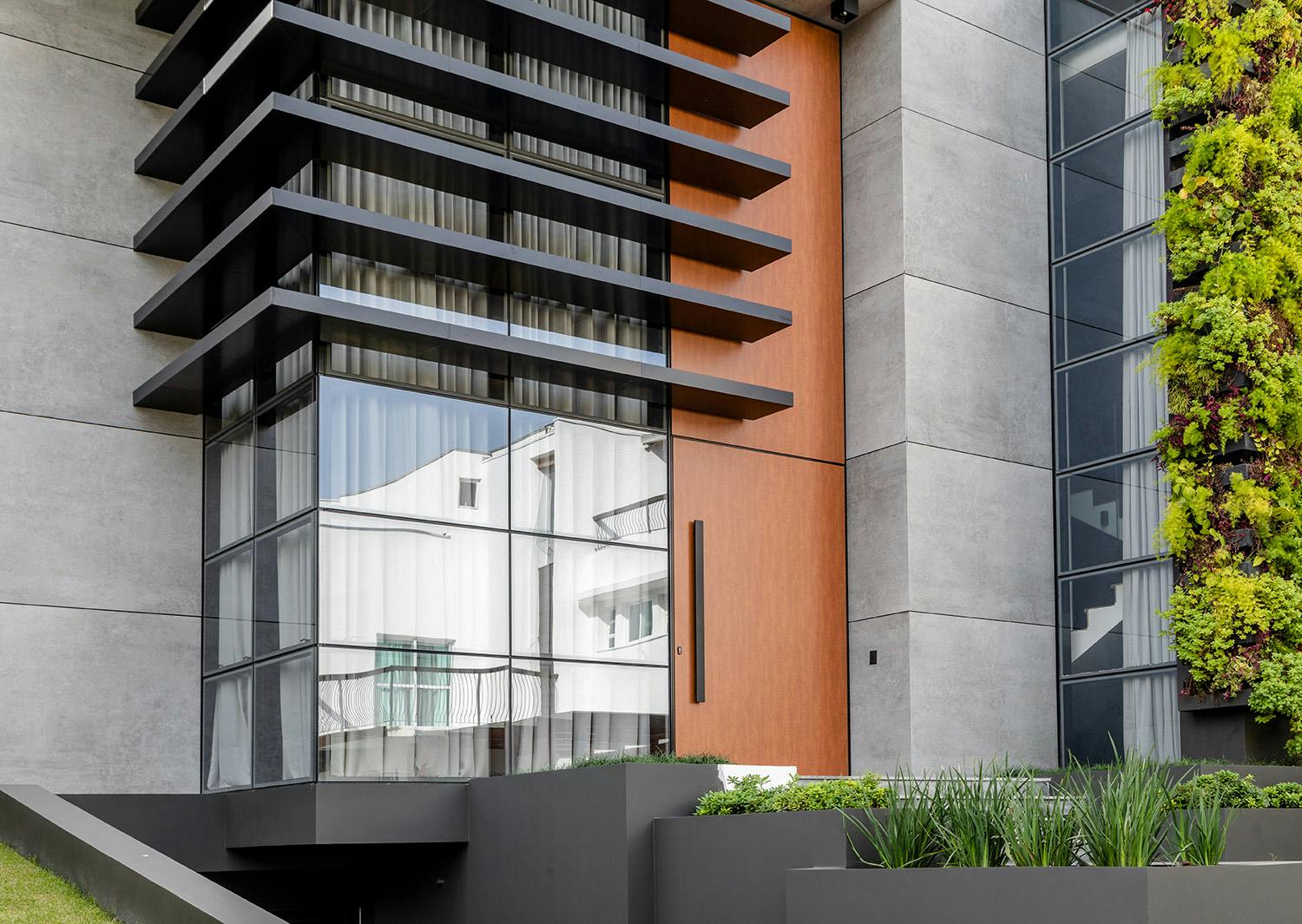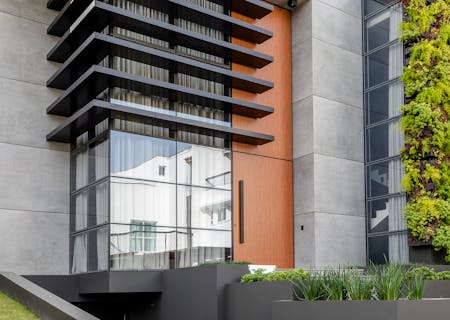 A very sturdy home by the sea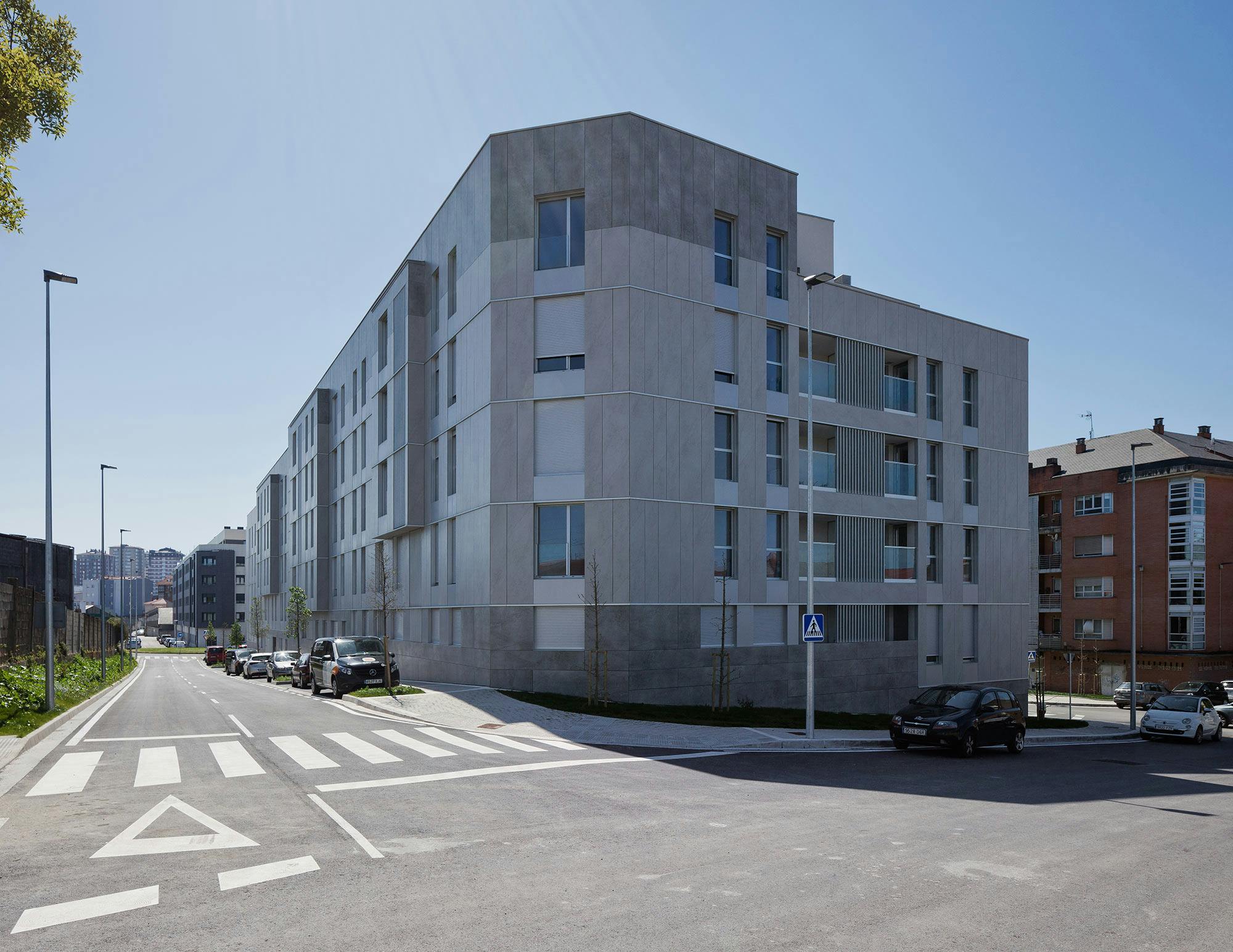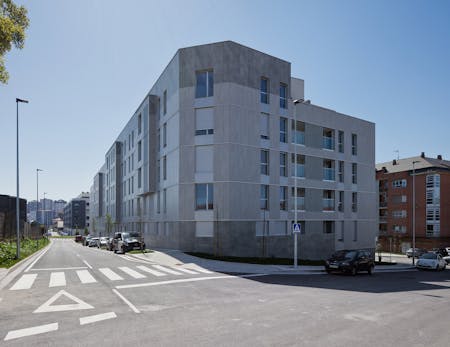 Compact style for a subsidised housing building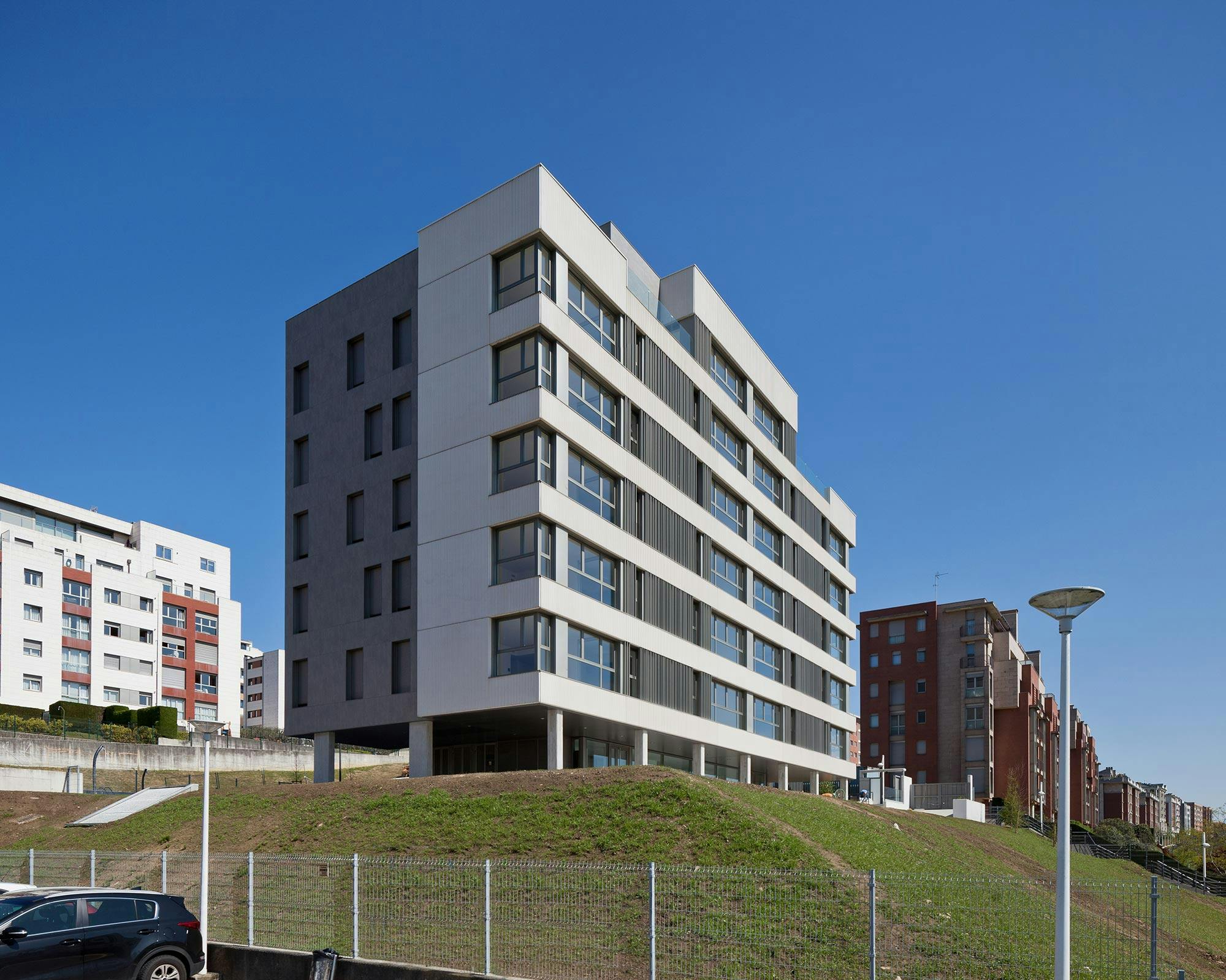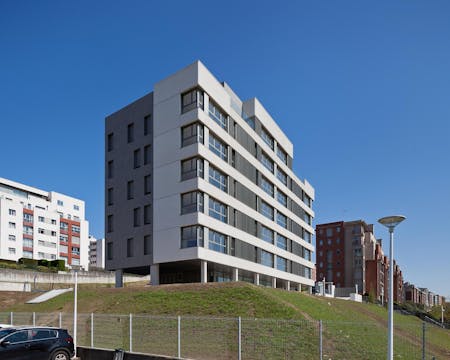 A façade that masterfully combines concrete, steel and Dekton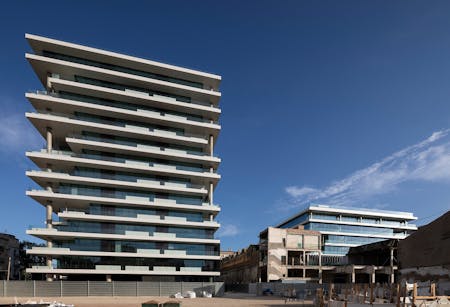 Dekton contributes to the character of one of the most sustainable buildings in Spain
Professionals form
Do you need information or samples of any of our materials? Would you like to explore a Cosentino partnership?