Case Study
A luxury office building dressed in Dekton
Perkins&Will – Dallas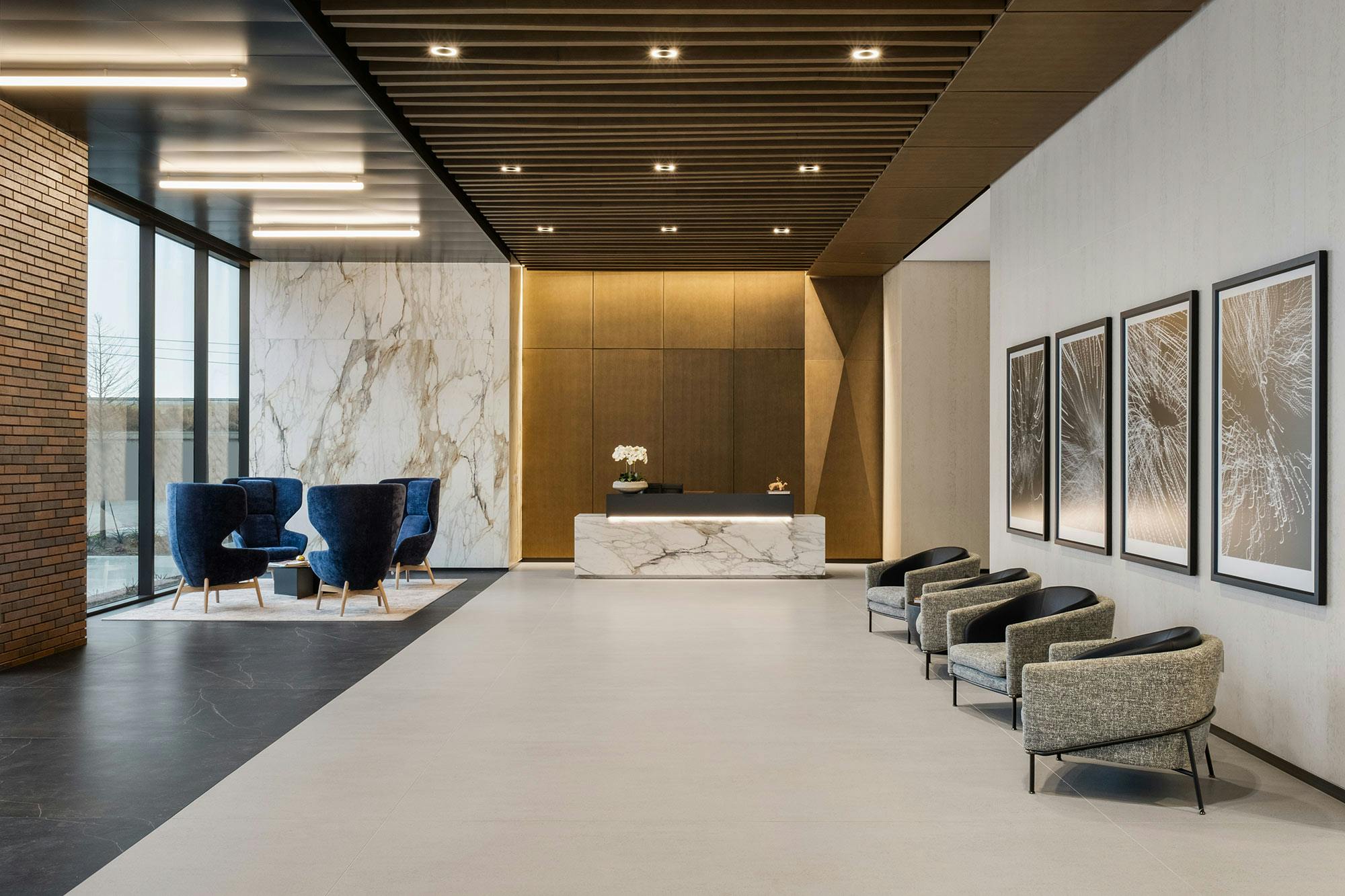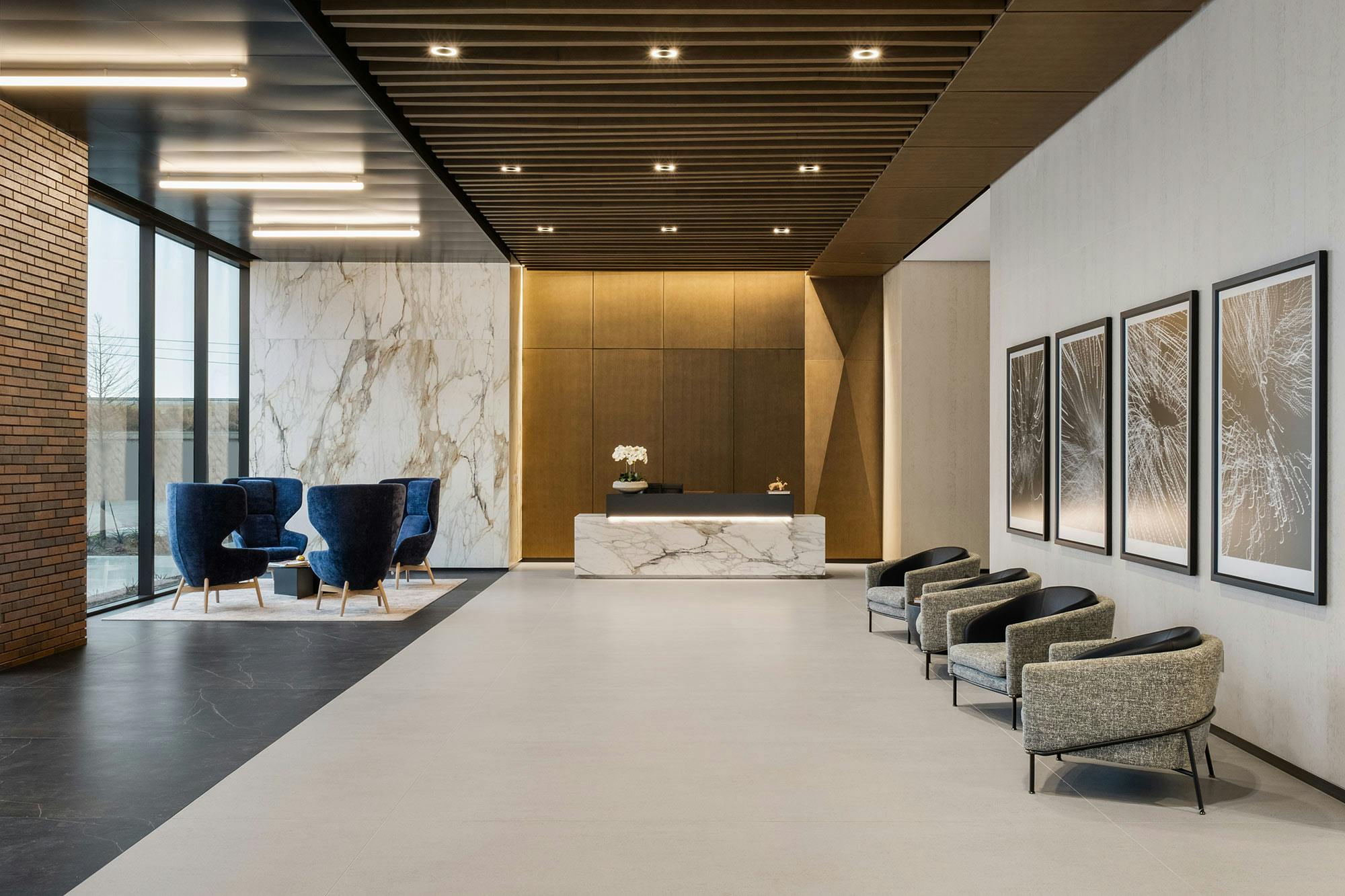 Location
McKinney, TX (USA)
Developer
Kaizen Development Partners
General Contractor
Whiting–Turner Contracting Co
Color
Laurent, Strato, Kelya, Danae, Bergen, Soke | Miami White
Architecture/Design
Perkins&Will – Dallas
Material
Dekton | Silestone
Application
Countertops, flooring, wall cladding, tile
Photography
Patrick Flores
This luxury eight-story office building north of Dallas, TX is dressed in Cosentino materials from head to toe. The space is a testament to the versatility and functionality of Dekton and Silestone, which were specified in a variety of applications, colors, formats, and thicknesses throughout the interior of the building.
Complete with a conference area, tenant lounge, golf simulator, and fitness center, this building needed materials that would not only look beautiful but require minimal maintenance and resist high foot traffic.
The Associate Principal, Senior Project Interior Designer at Perkins&Will - Dallas was looking for a large format material that had minimal grout lines in flooring, interior wall cladding, and countertop applications.
The design team loved the different textures and colors Dekton offered, which aligned perfectly with their design intent. They opted for several colors that brought the industrial aesthetic the client desired.
The striking dark shade of Dekton Laurent was installed in a countertop application as well as wall cladding for the backsplash in the golf simulator room. The neutral tone of Dekton Strato was perfect for flooring, an ideal canvas for the elements in the space to shine while guaranteeing it'll stay beautiful for years.
The use of Dekton Kelya showcases the versatility of the product. This color is inspired by dark marbles with light streaks throughout. It was used for flooring in the main lobby, showers, elevator cabs, and the area outside the elevator on all eight floors. Additionally, it is used outside the golf simulator room, and tenant lounge. Dekton Danae is also featured on the main lobby walls.
Silestone Miami White is used for the bathroom vanity tops on all floors while Dekton Bergen was selected as the backsplash as well as the walls on the fitness locker room shower vanity. And lastly, the industrial Dekton Soke is featured on the walls of all bathroom stalls and walls in the locker rooms.
Cosentino's materials used in this project

Explore Similar Case Studies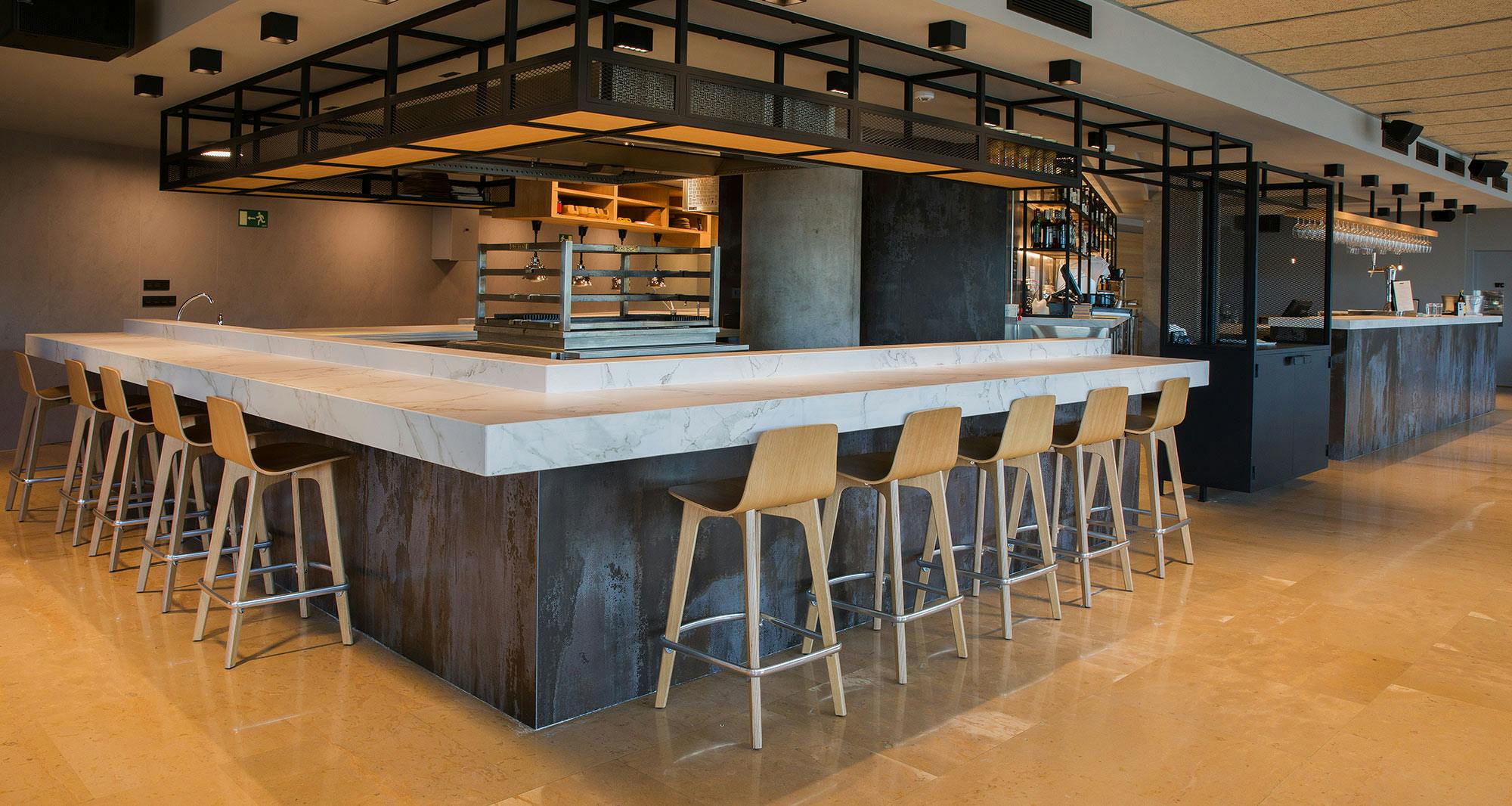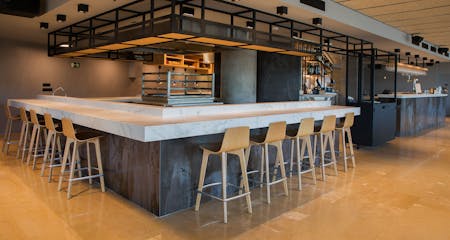 The new Muka restaurant revolves around fire amidst the natural beauty of Dekton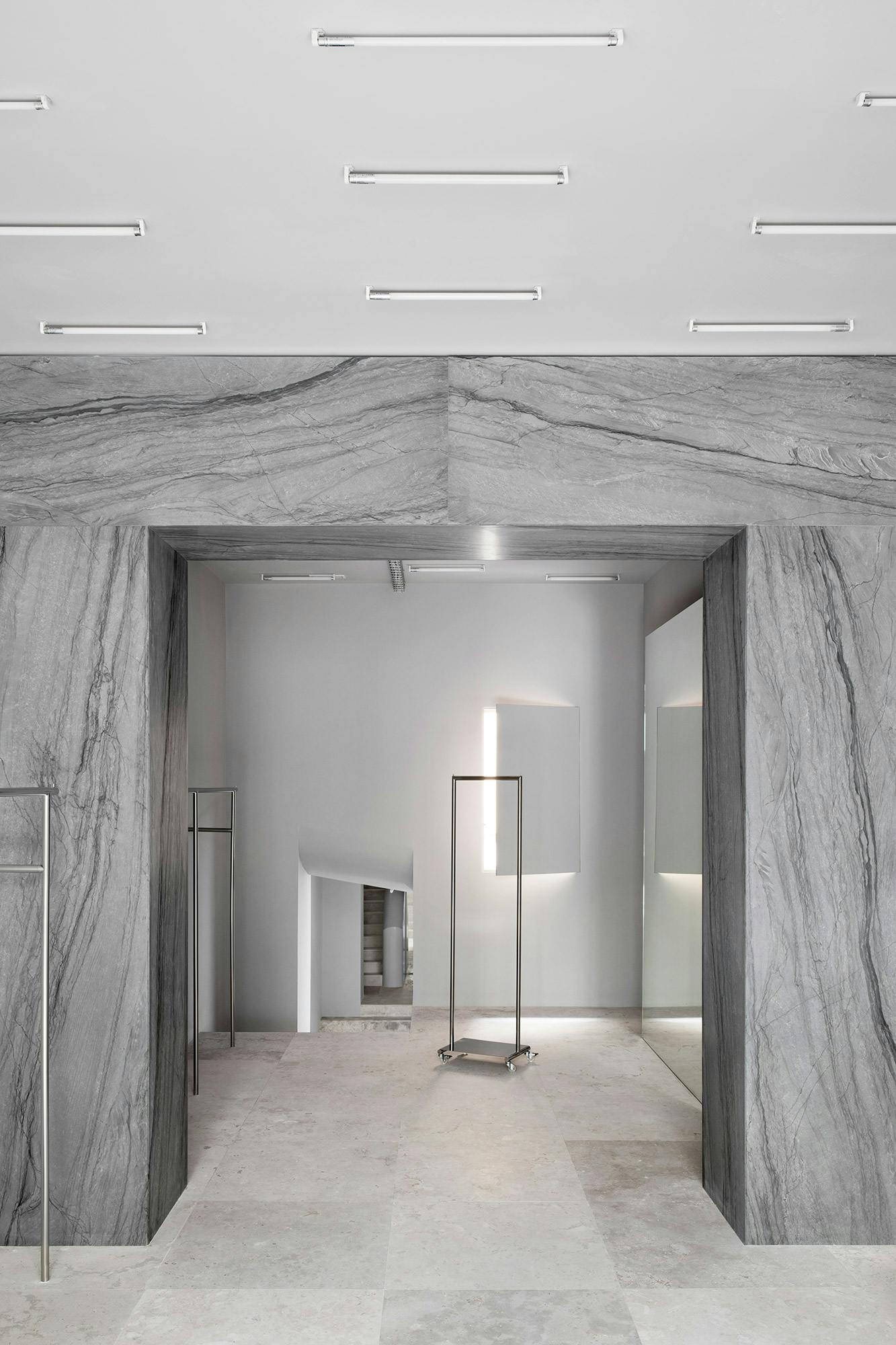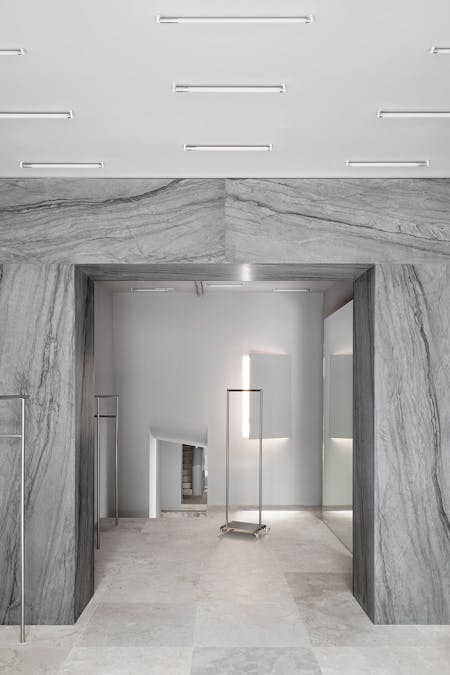 A monolithic arch in Sensa Platino gives character to a new fashion shop in Madrid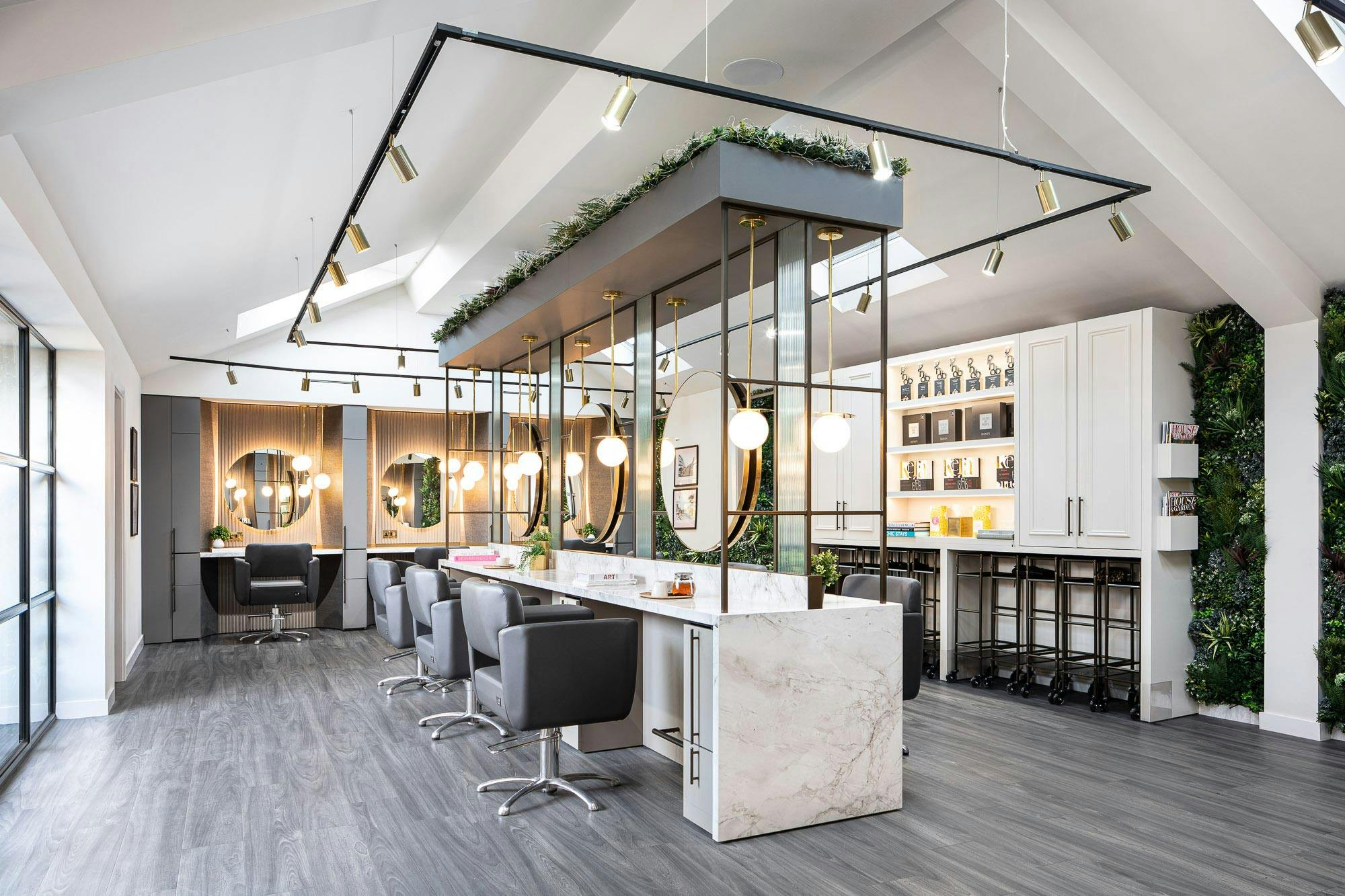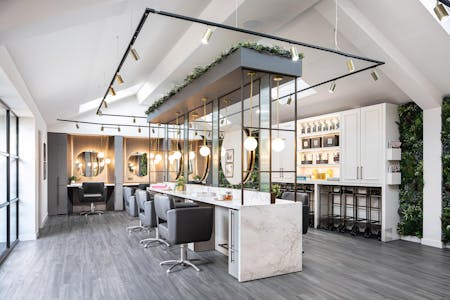 Dekton is as Stylish as it is Practical at Luxury Surrey Hair Salon, Leo Bancroft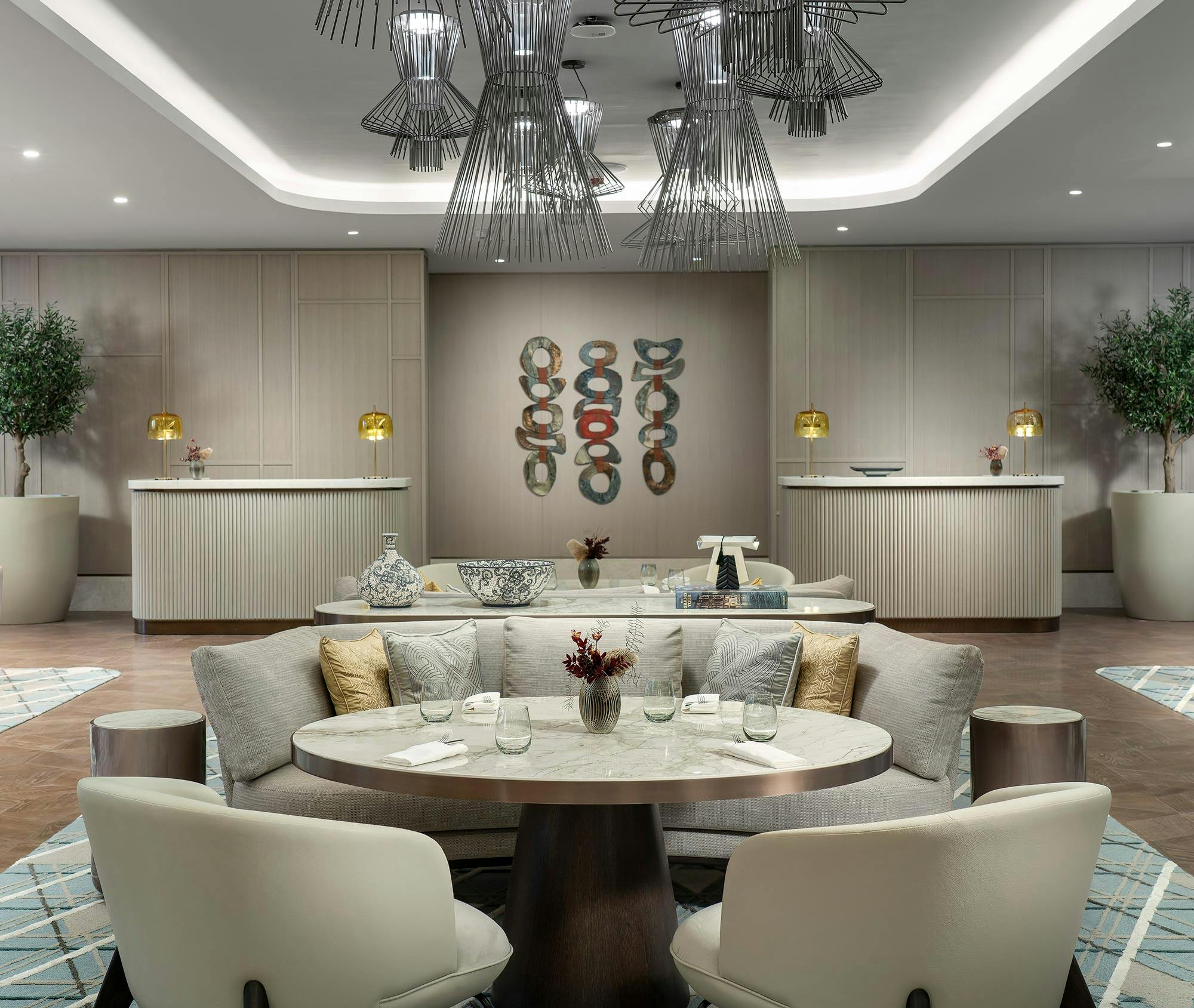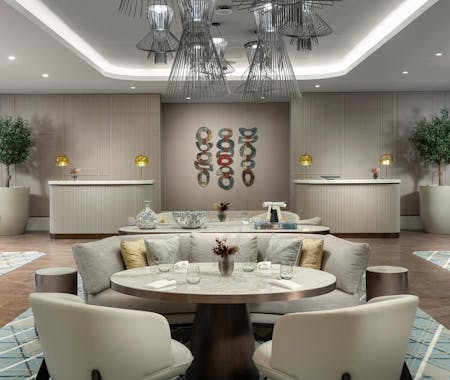 Dekton and Silestone, the sturdy and stylish surfaces chosen to enhance the luxurious design of a new 5-star hotel in Istanbul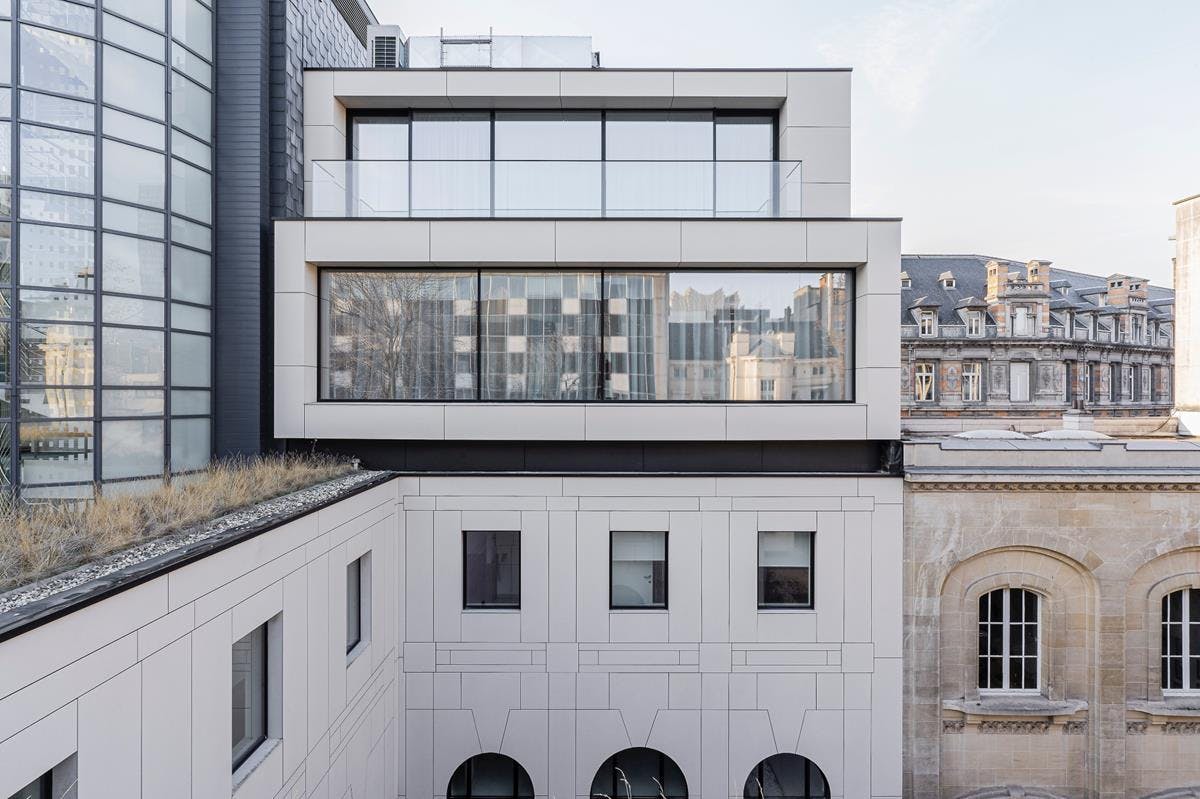 Reflections in Dekton: the renovation of the classicist building The Duke in Brussels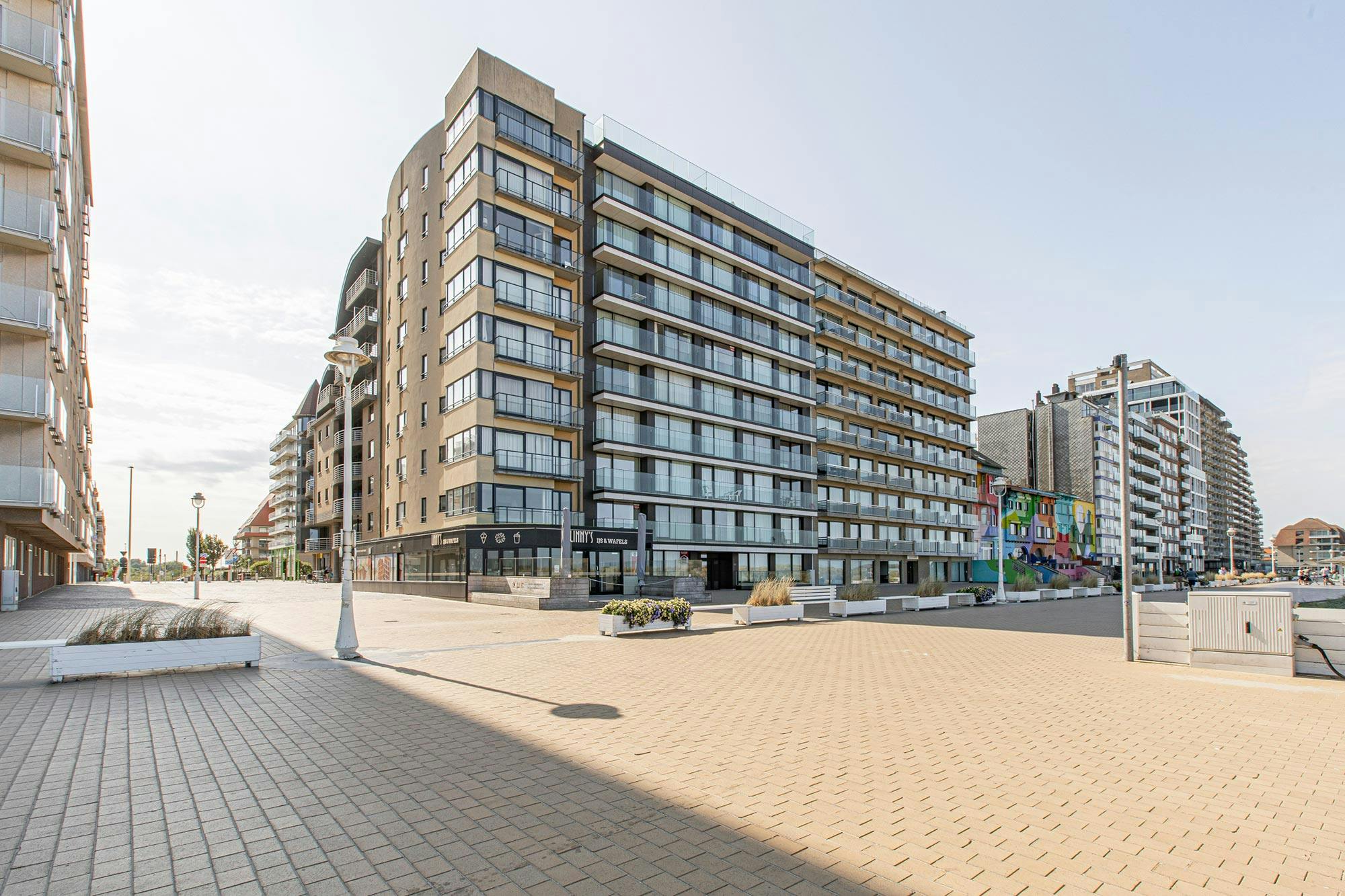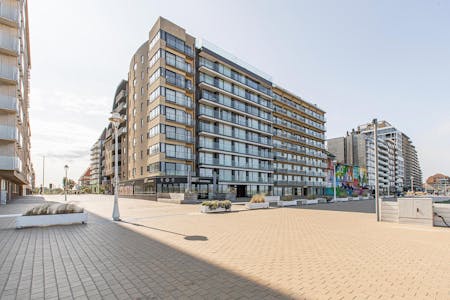 Dekton in a former classic residential building in Nieuwpoort, Belgium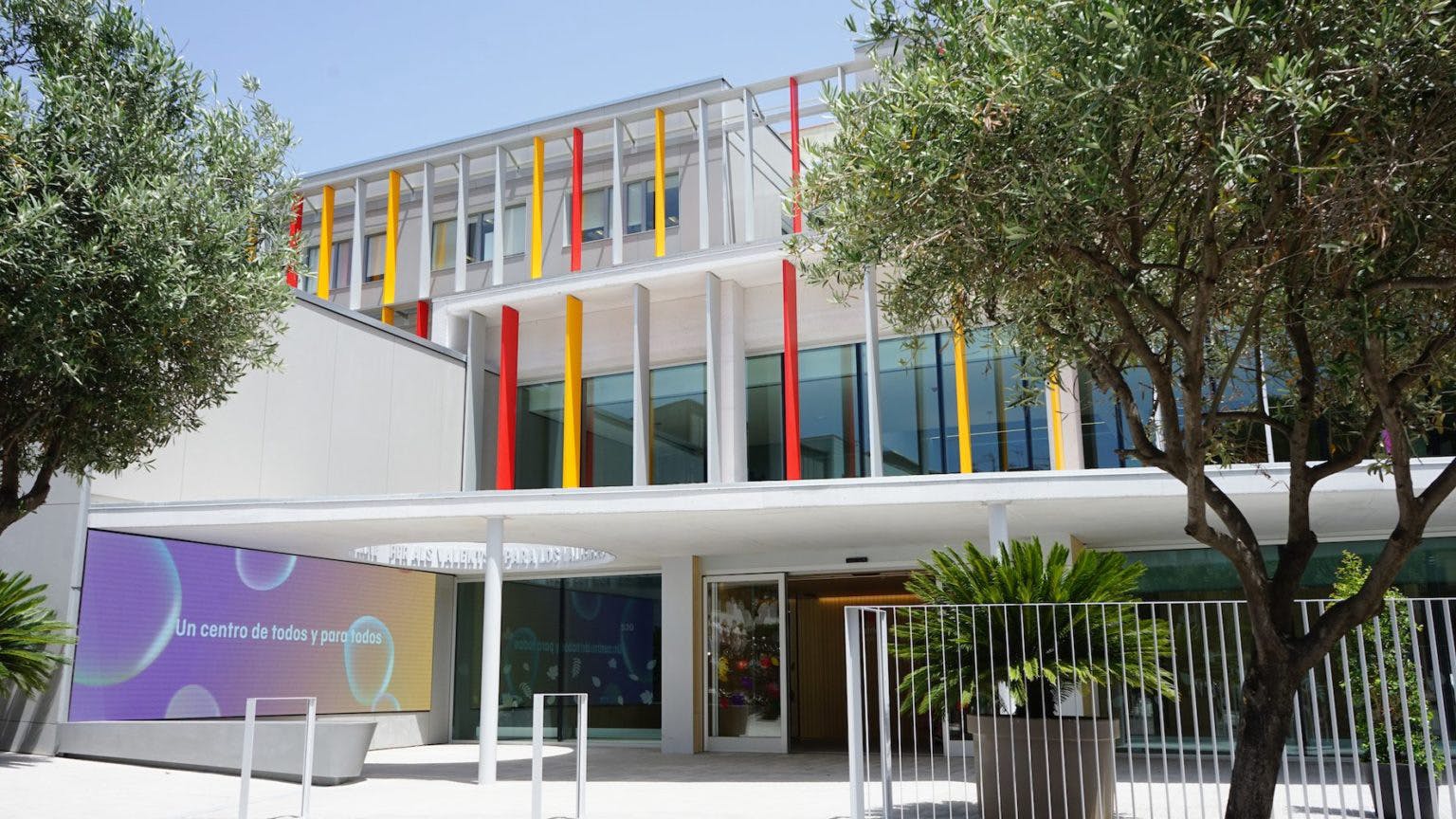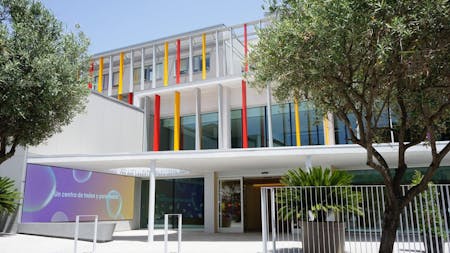 Cosentino donates the façade cladding for the first monographic paediatric oncological centre in Spain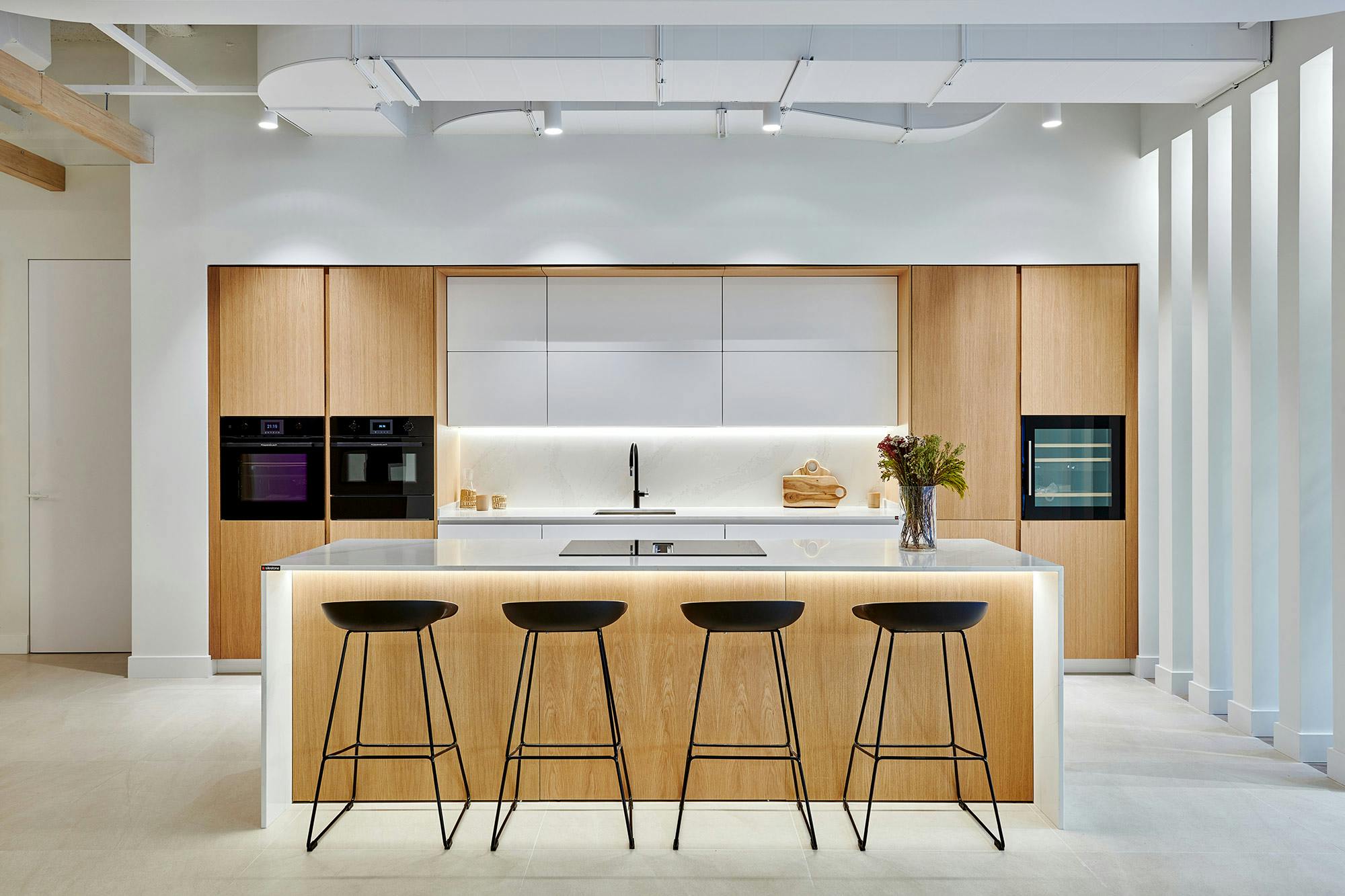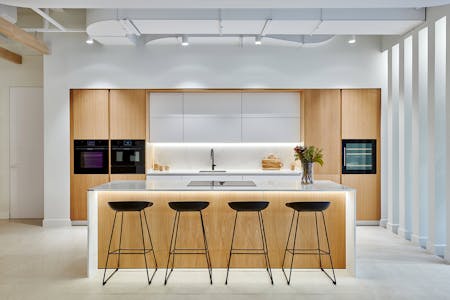 Cosentino, the star of the new functional, modern and sustainable house in the AEDAS Homes showroom in Madrid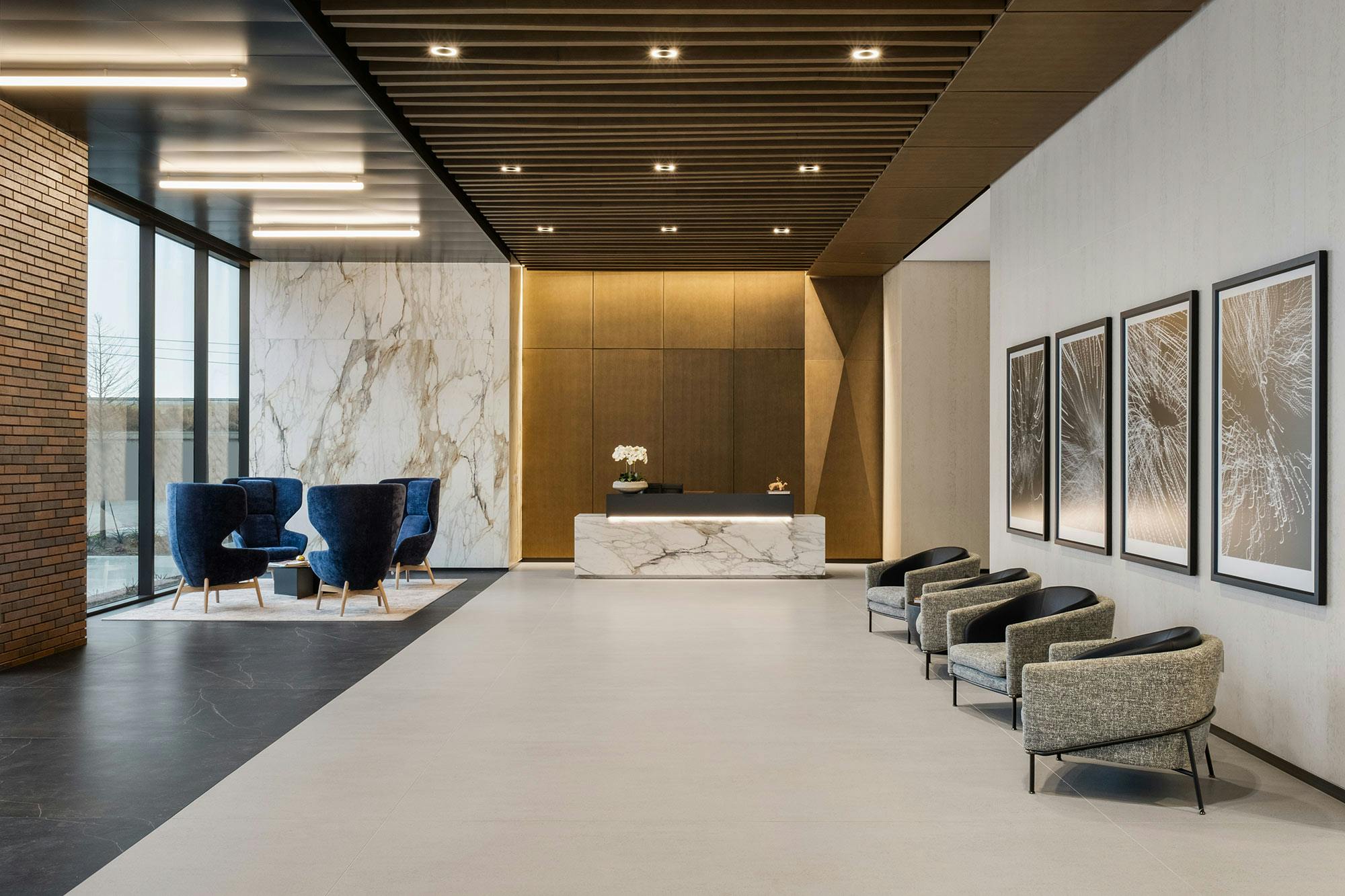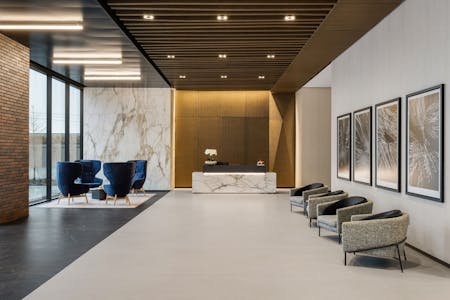 A luxury office building dressed in Dekton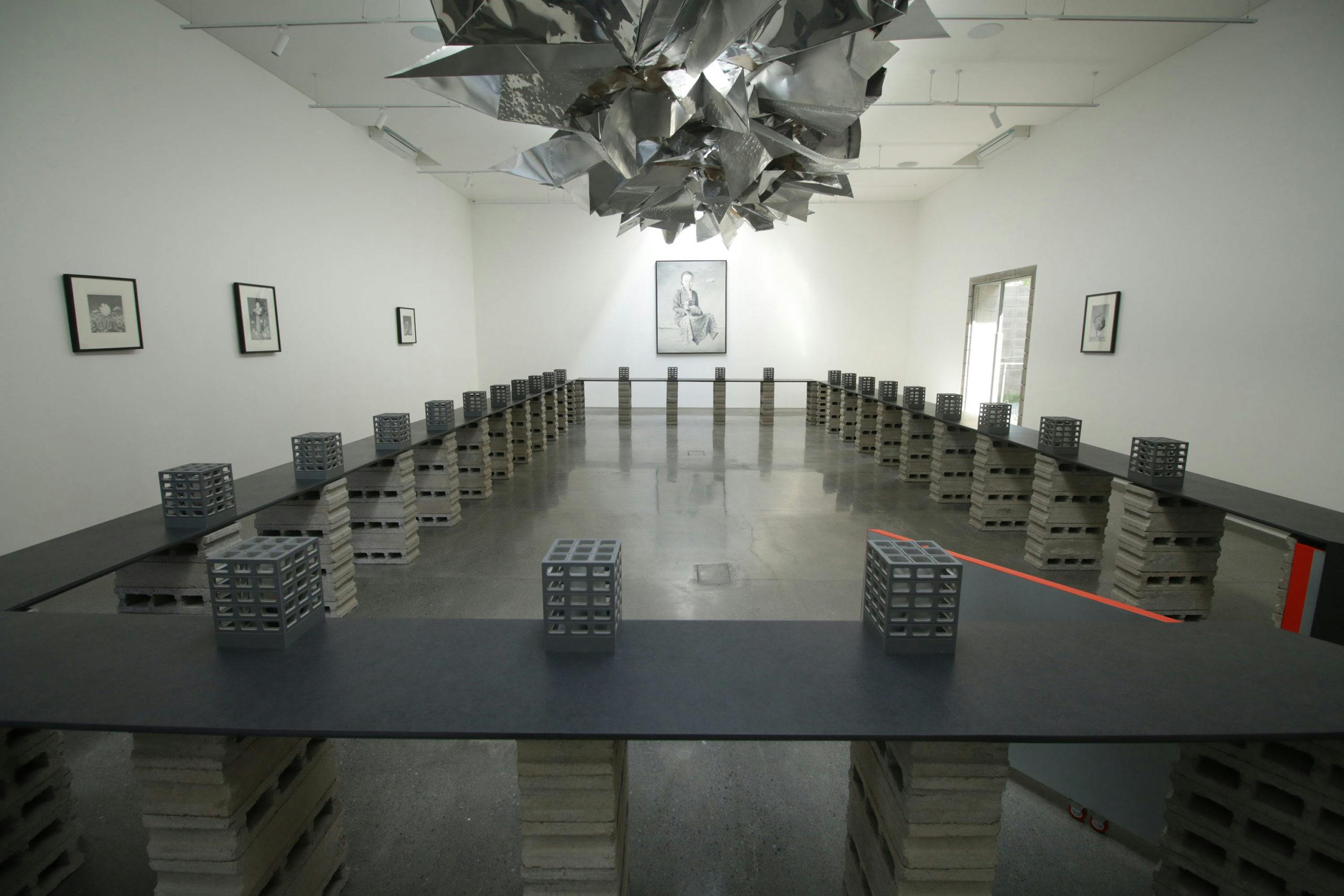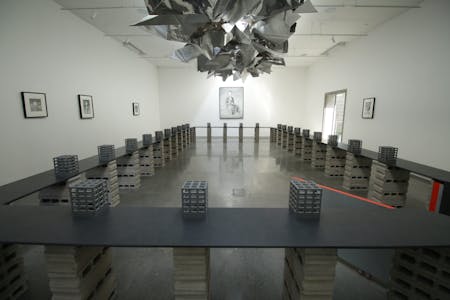 A work of art in the form of a huge table brought to life by Dekton
Professionals form
Do you need information or samples of any of our materials? Would you like to explore a Cosentino partnership?