Case Studies
A modern and energy efficient home thanks to Cosentino's surfaces
José Antonio García Flores Arquitecto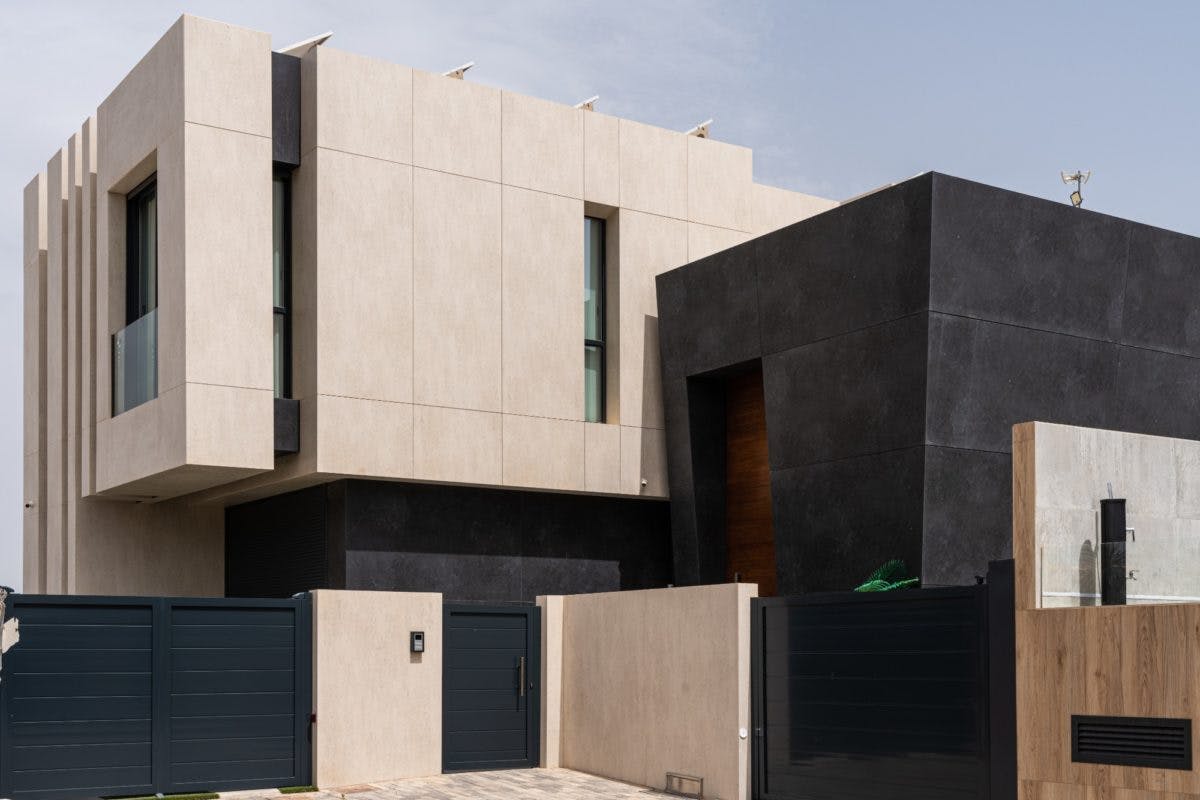 Location
Vera (Almeria), Spain
Application
Ventilated façade, Façade cladding
Thickness
Ventilated façade: Dekton Blanc Concrete (12 mm), Dekton Fosil (12 mm); Façade cladding: Dekton Blanc Concrete (8 mm), Dekton Fosil (8 mm)
Architecture/Design
José Antonio García Flores Arquitecto. Builder: Construcciones Nila 
Colour
Blanc Concrete | Fosil
Quantity
Ventilated façade: Dekton Blanc Concrete (969 sq. ft.), Dekton Fosil (807 sq. ft.); Façade cladding: Dekton Blanc Concrete (5,597 sq. ft.), Dekton Fosil (1,668 sq. ft.)
Dekton: a durable material for a glued façade
Located in the coastal town of Vera (Almería) and featuring a modern design and top quality materials is the newly built home of a prominent local builder. For the indoor and outdoor spaces of his new home, the builder has relied on Cosentino's materials, as he usually does for his professional projects. 
For the unique glued façade of this house, 520 m2 of Dekton surfaces were used. Specifically, the colour chosen was Blanc Concrete, an aged white with small spots and veins in light grey and beige that give the façade a flawless appearance. Glued façade systems provide building claddings with excellent visual results and lower maintenance compared to other finishes. This system allows the ultra-compact surface by Cosentino to be glued directly to the exterior plaster of the building.
Dekton is an ultra-compact material with unique properties in terms of versatility and resistance. In fact, it can withstand all types of weather conditions while maintaining its appearance and insulating properties throughout its entire lifespan. Even when exposed to the constant and powerful sunlight typical of Almería!
A ventilated façade also by Dekton
A ventilated façade is a façade construction system that has an air gap between the cladding and the insulation, which eliminates thermal bridges and condensation problems. This provides excellent thermal performance and prevents moisture.
This house in Vera combines a glued façade system with a ventilated façade system, which extends over 175 m2. Dekton was the material of choice for both types of façade systems. As for the colours, Blanc Concrete and Fossil -a dark grey background crossed by very natural veins and spots- were chosen. Its finish gives the material an aged and old look typical of fossilised pieces, creating a modern contrast full of character when combined with Dekton Blanc Concrete.
Cosentino's materials used in this project

Explore Similar Case Studies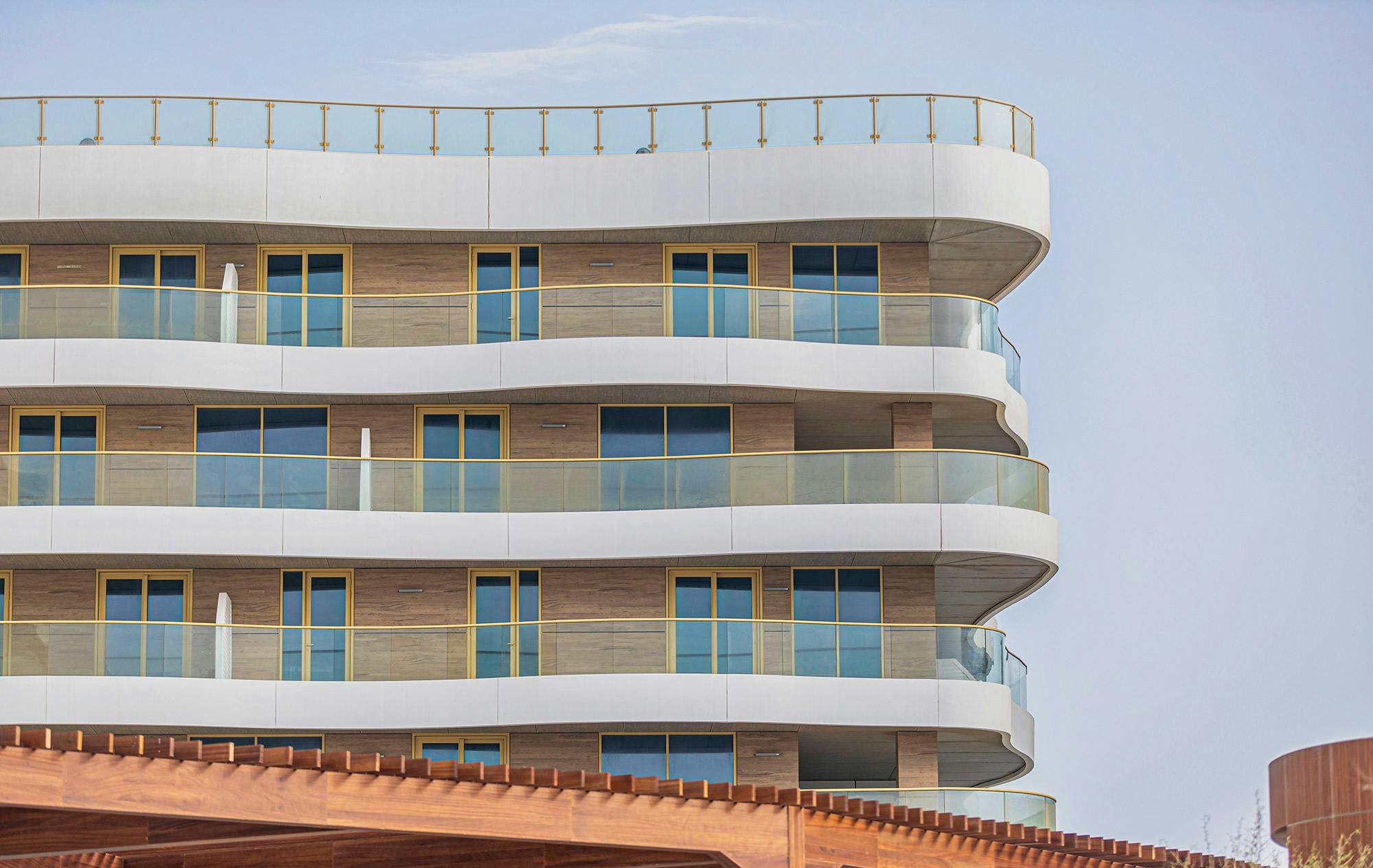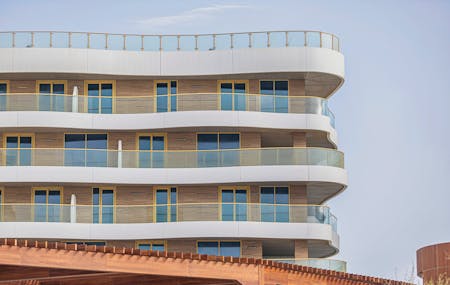 The largest façade project in the world featuring the Dekton ventilated system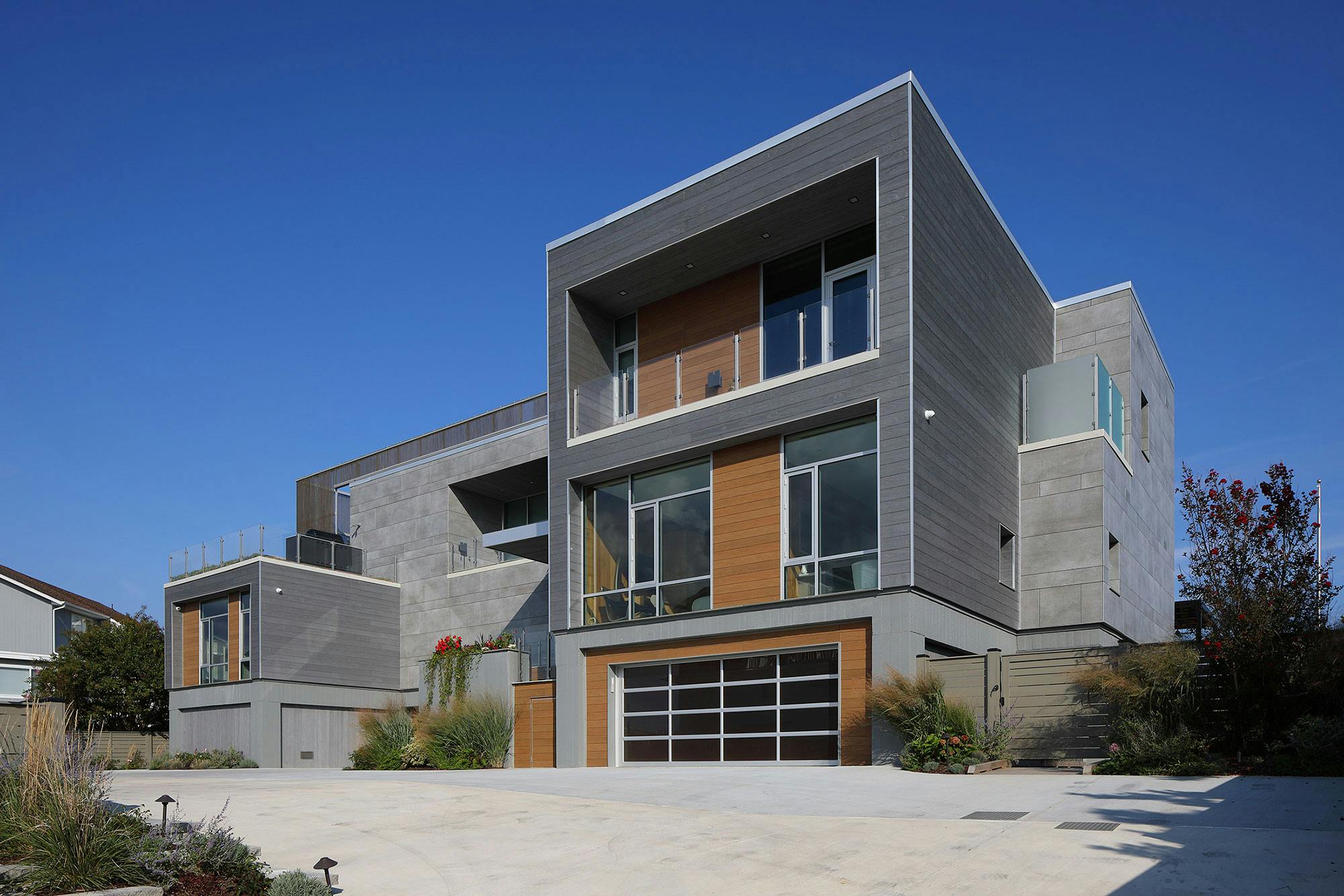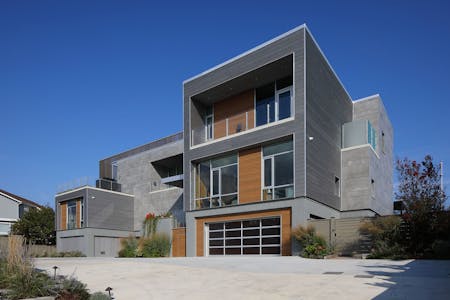 This stunning Long Beach Island home offers unobstructed views of the ocean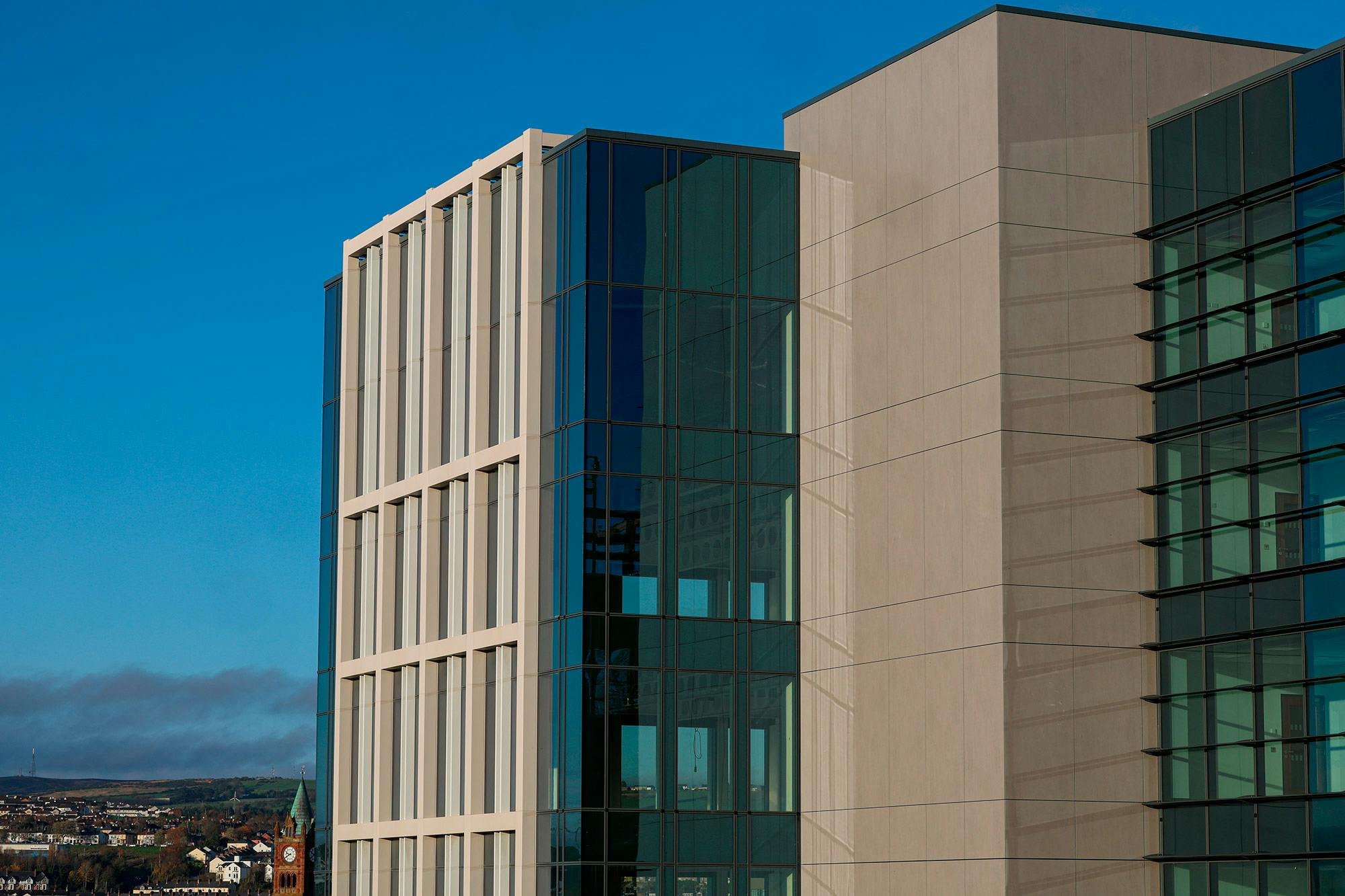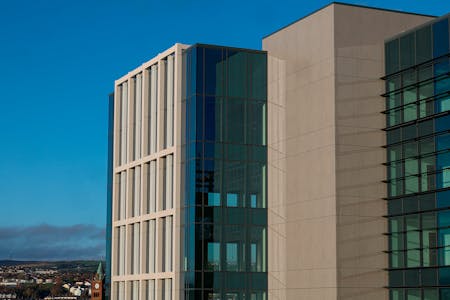 Dekton, selected for commercial property façade in Northern Ireland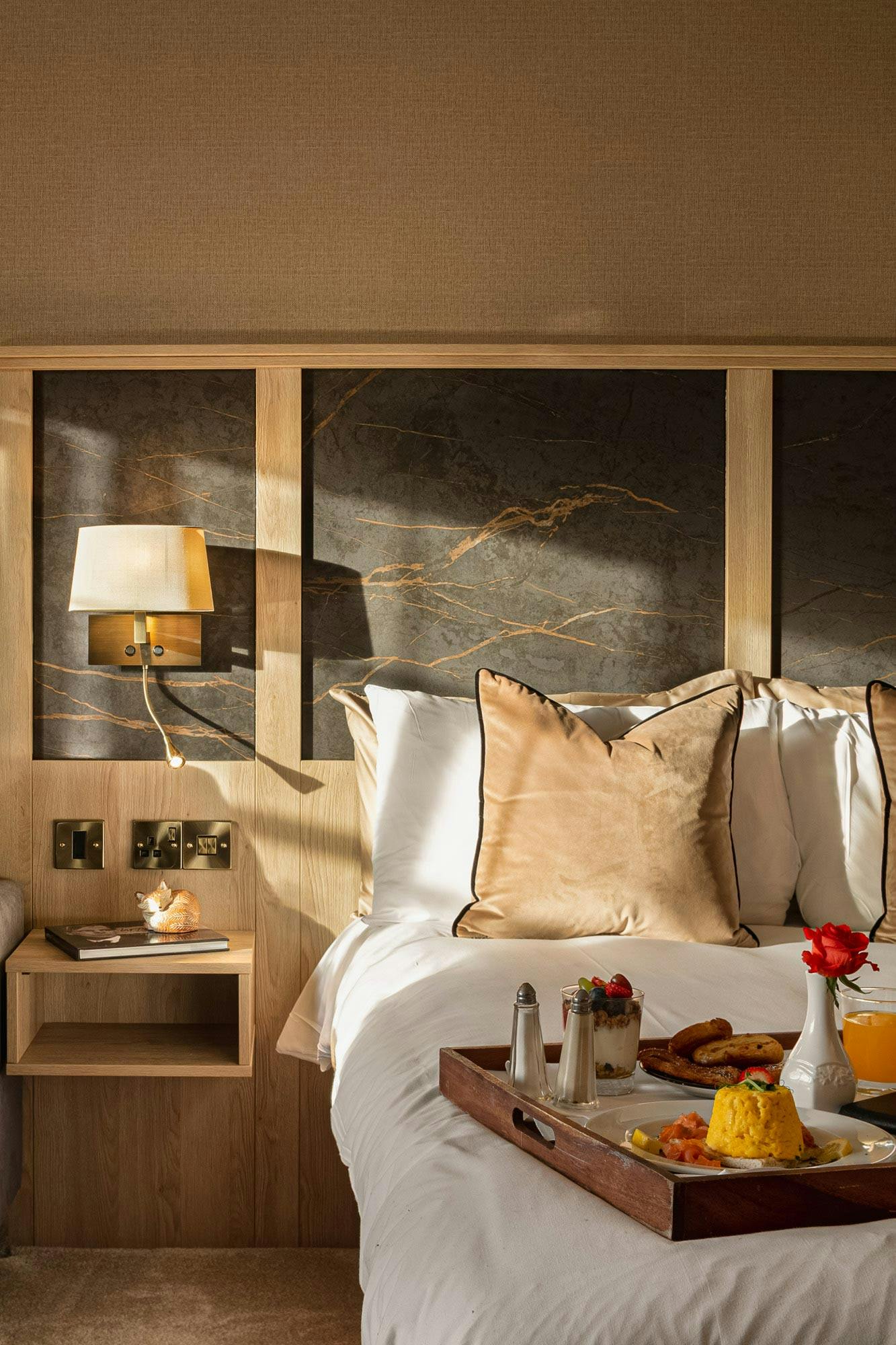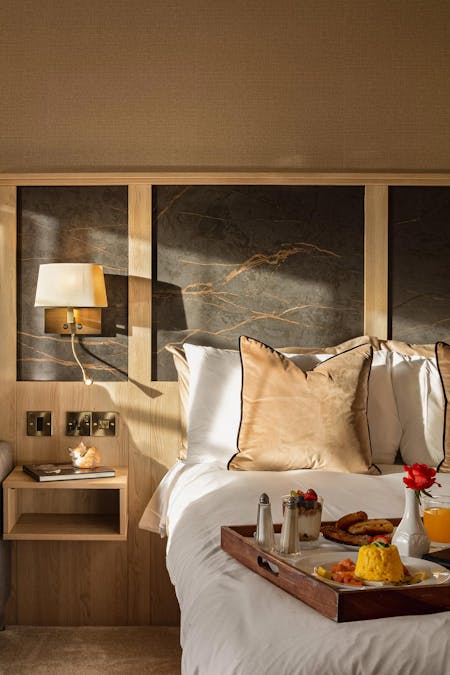 Heritage Hotel Gets A Modern Make-Over whit Dekton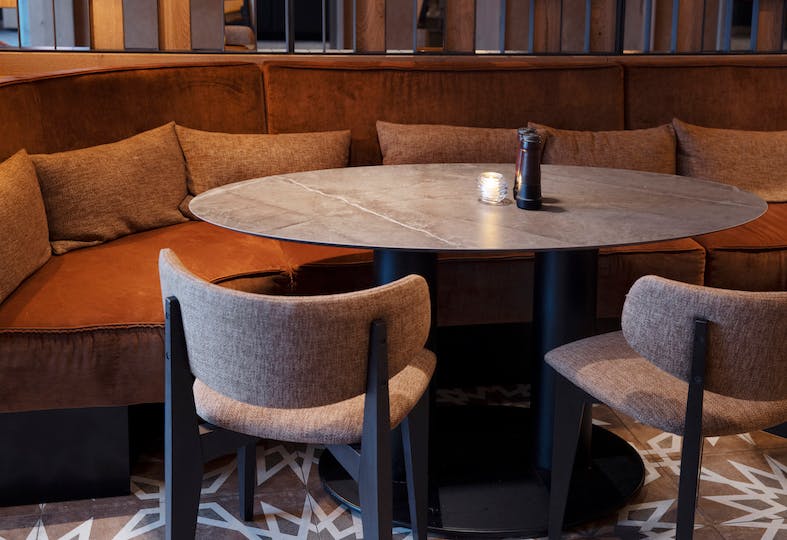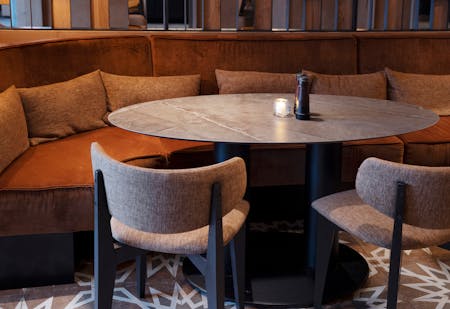 An iconic Oslo hotel turned into an ecological landmark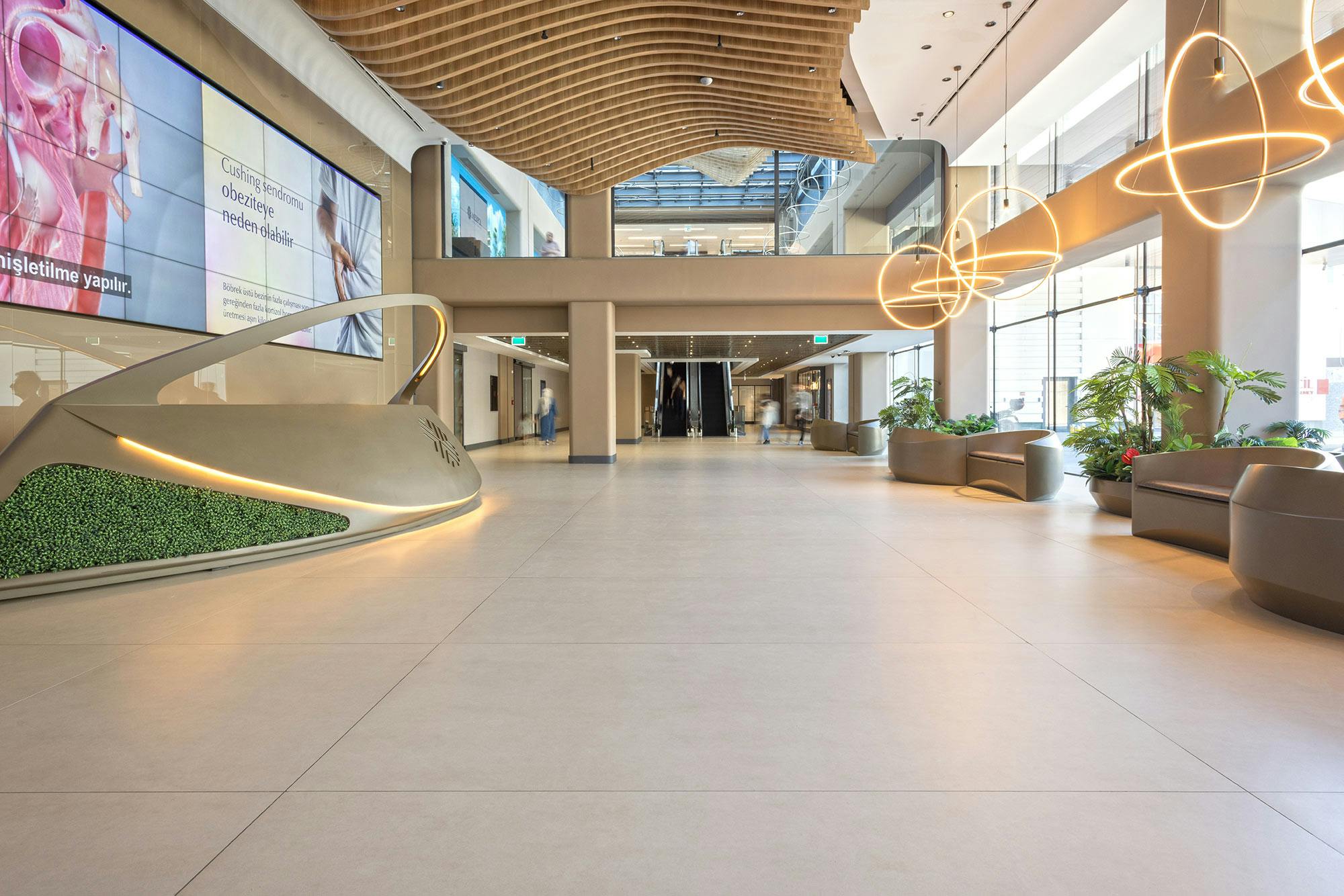 Dekton welcomes visitors in luxury at the entrance of one of Istanbul's busiest hospitals.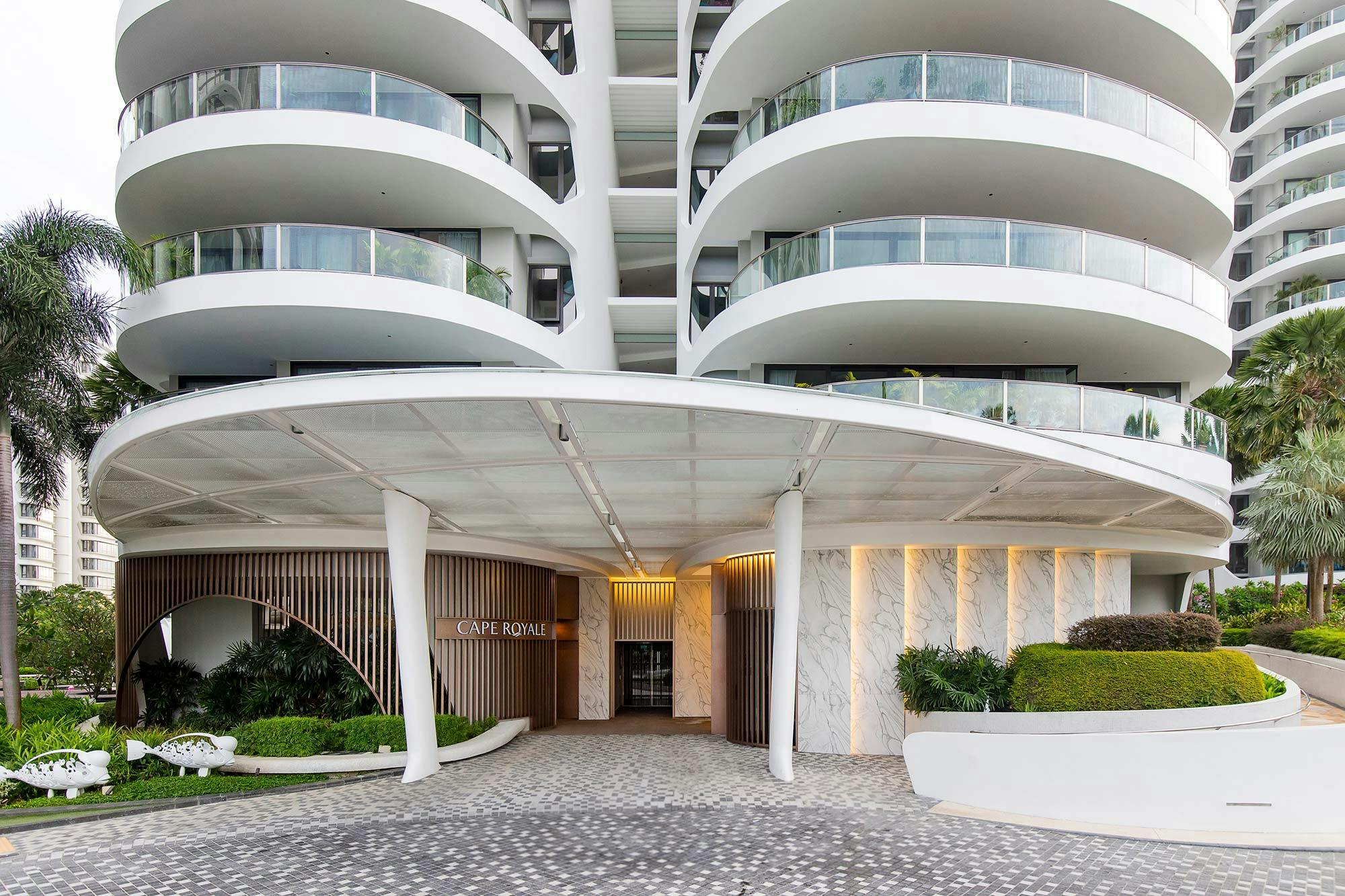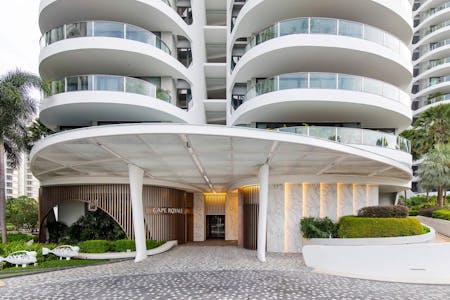 Dekton adds a new touch of elegance to the reception area of a luxury development in Singapore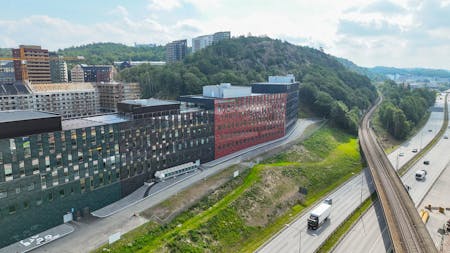 An iconic building featuring Dekton ID inside and out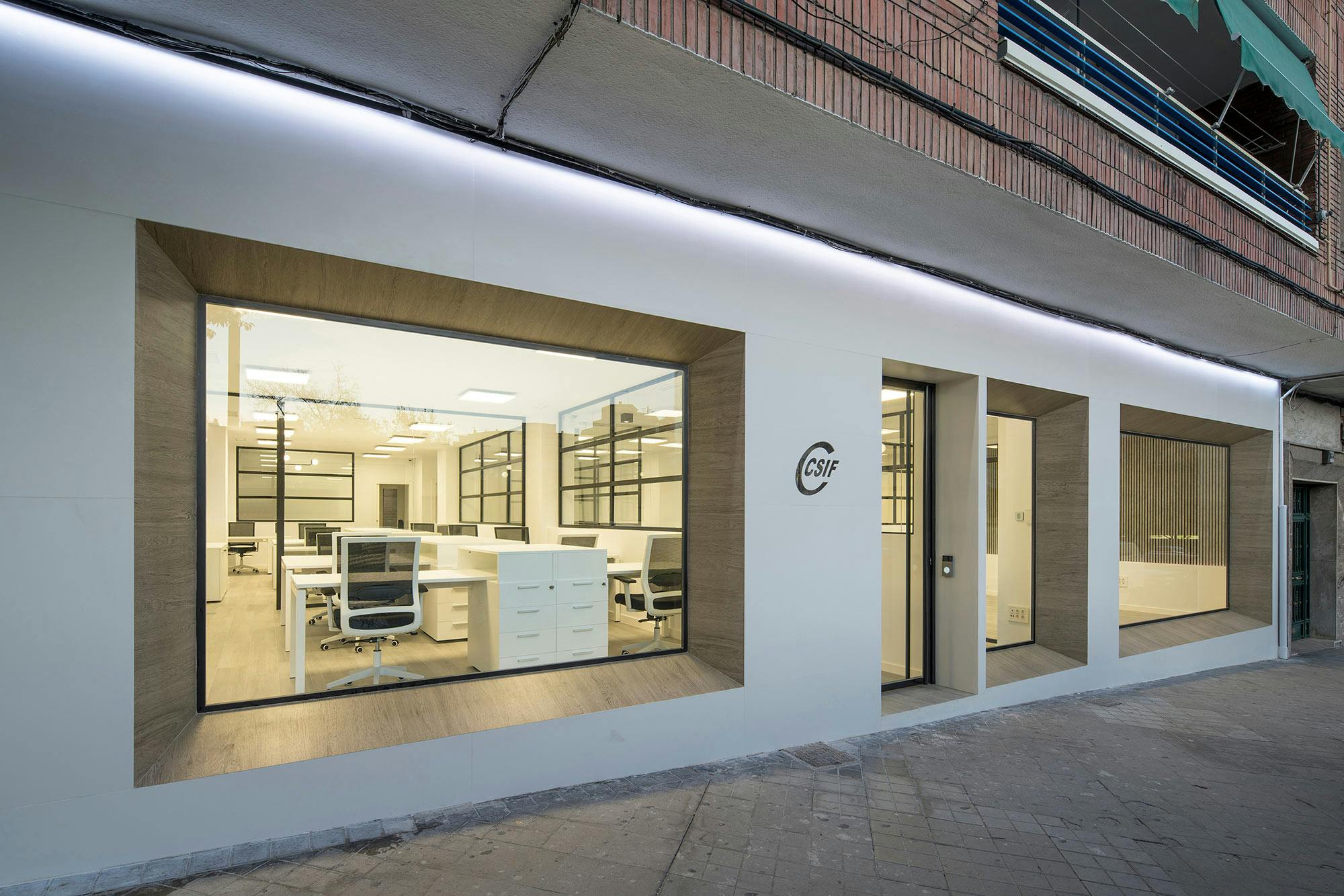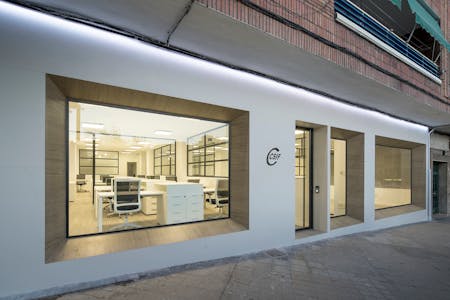 The CSIF headquarters in Granada shows off its façade thanks to Dekton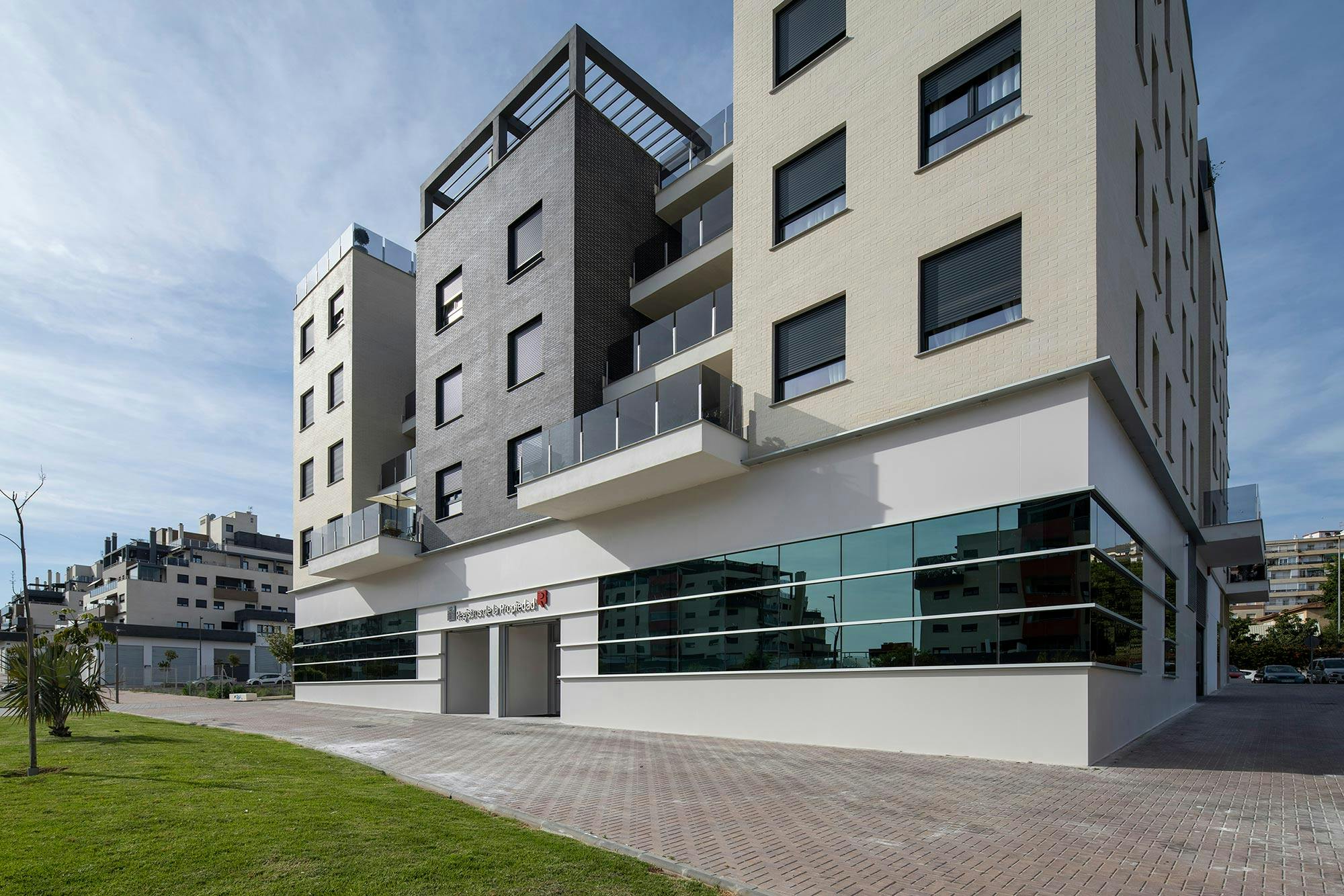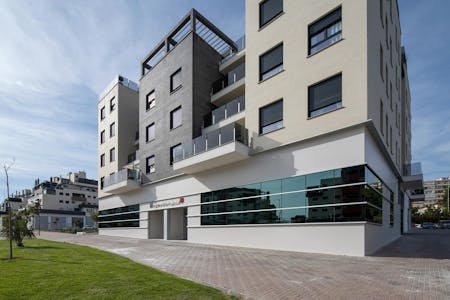 New look for the Land Registry offices in Motril
Professionals form
Do you need information or samples of any of our materials? Would you like to explore a Cosentino partnership?