Case Study
A table reminiscent of a garden
Colin Seah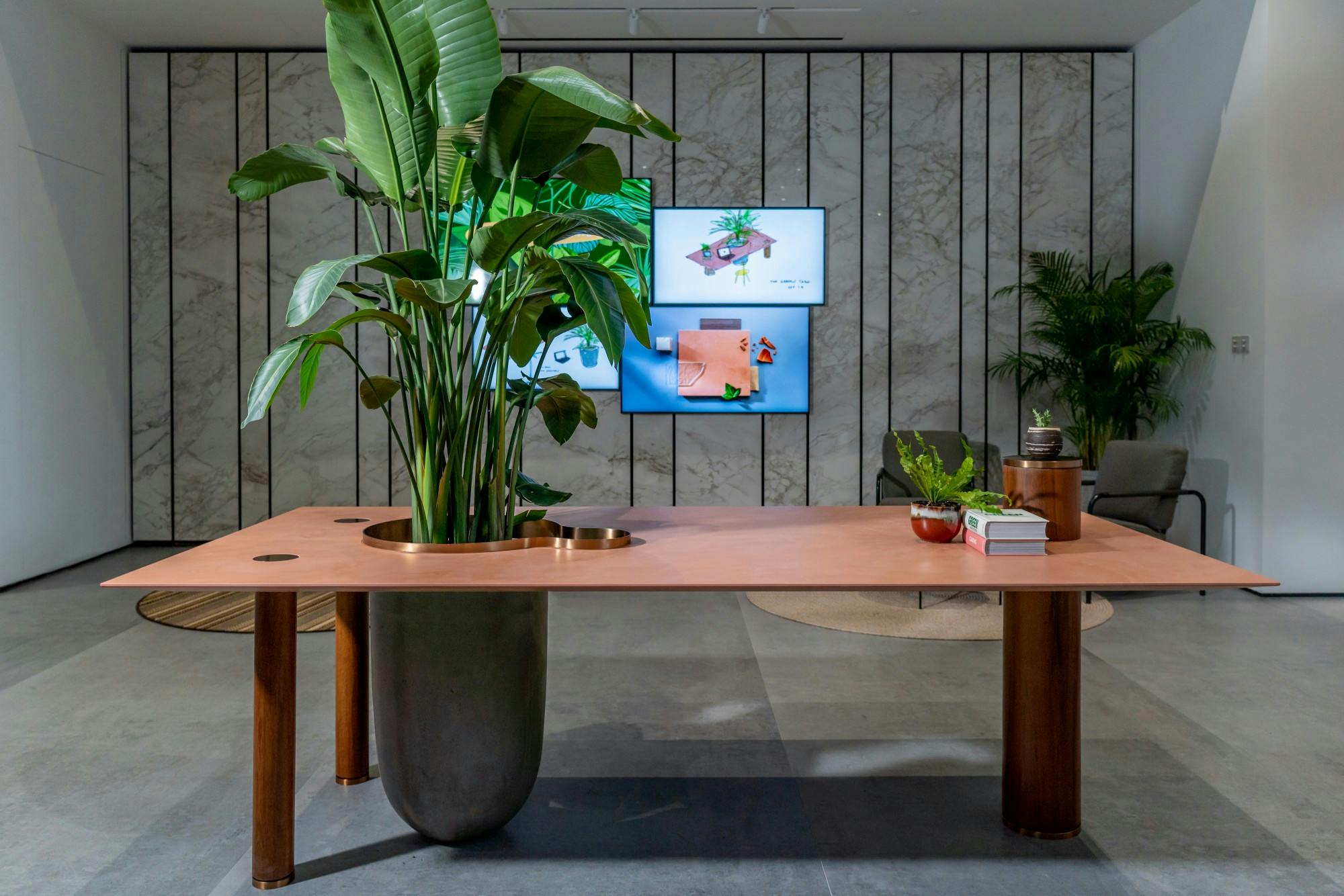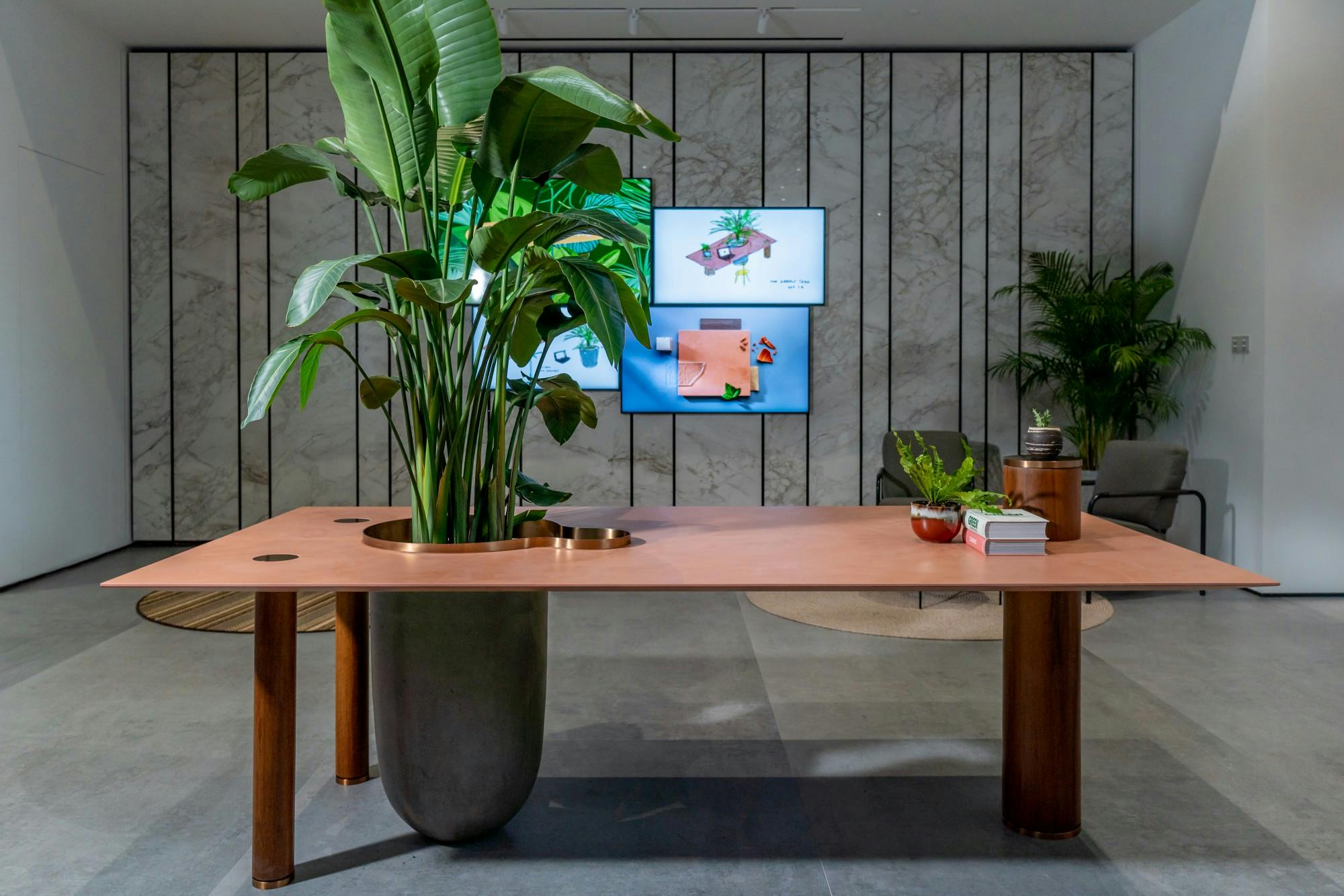 Architecture/Design
Colin Seah
Garden Table: a playful design reminiscent of the outdoors
The Garden Table transcends the boundaries of the functional design to become an inspiring piece that takes us outdoors through its shape and materials, as if we were in the middle of a lush garden. 'The Garden Table is inspired by wanting to bring the outdoors into the house, and Cosentino was the perfect partner to make it happen,' explains its designer, architect Colin Seah. According to Seah, the starting point for this table was in fact the material itself.
'The Dekton Kraftizen Collection is really inspiring because it evokes such a tactility of being outdoors, of the naturalistic feel of things. You are almost transported to a location that is far from the tight urban, dense bustle that we are so used to,' assures Seah.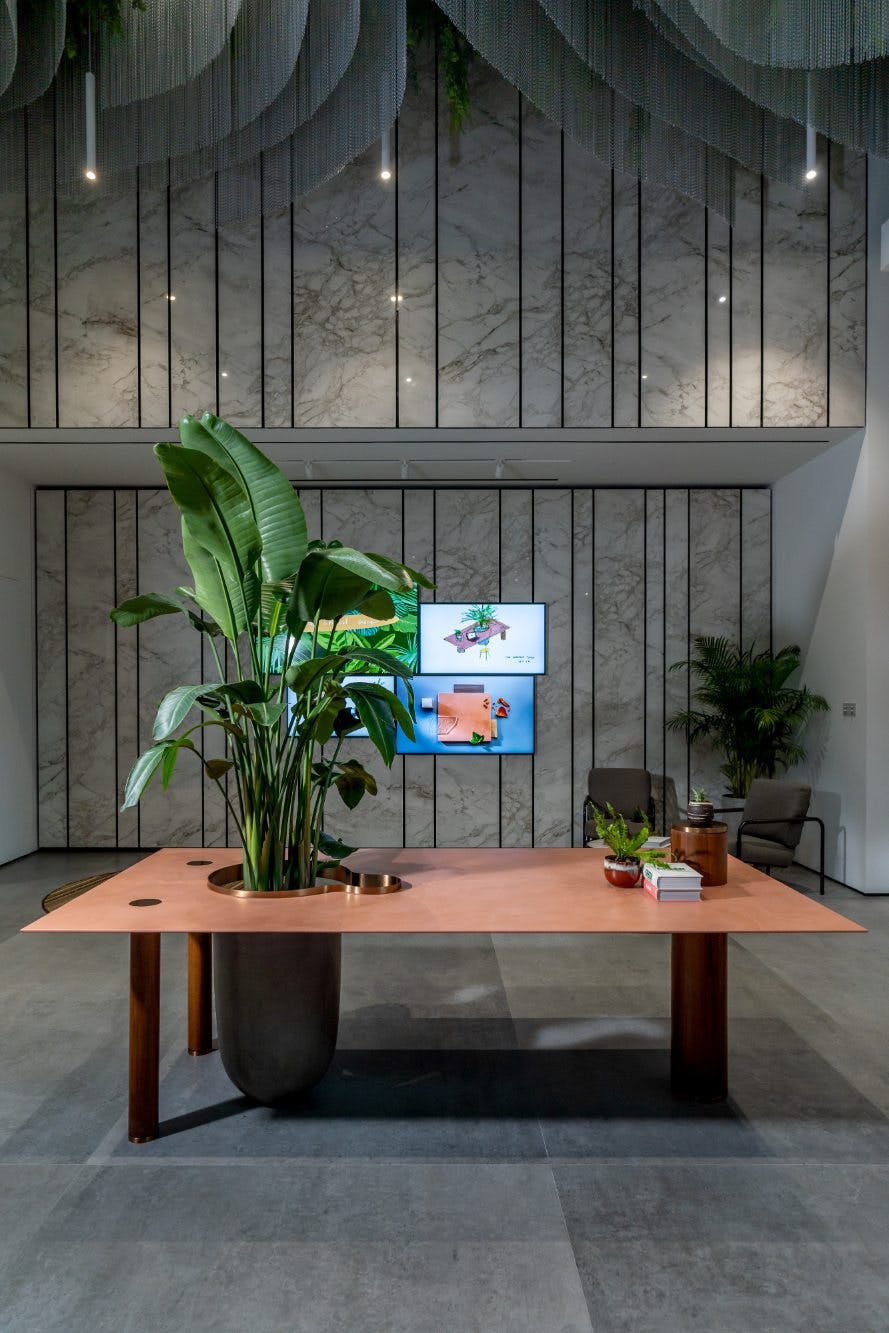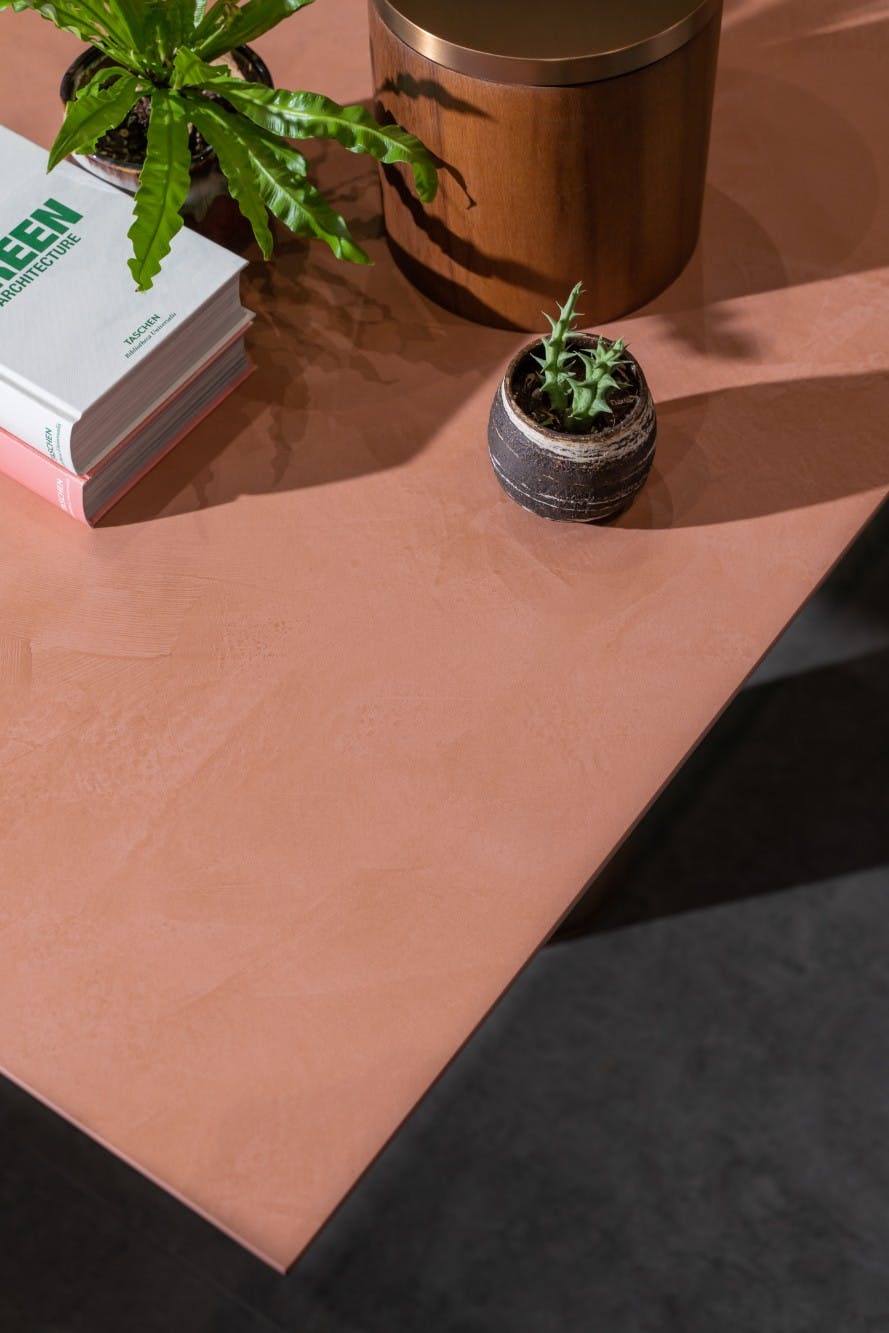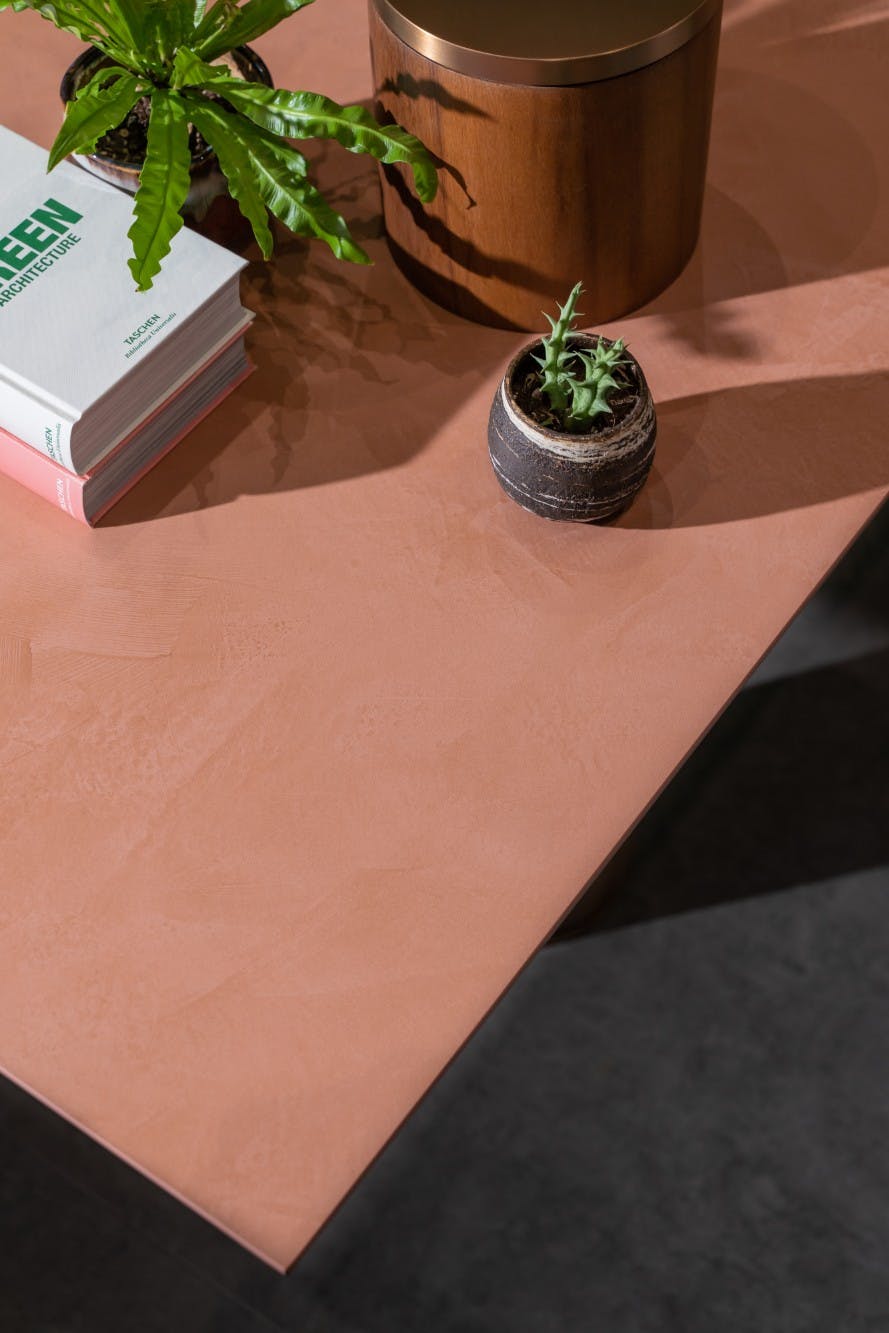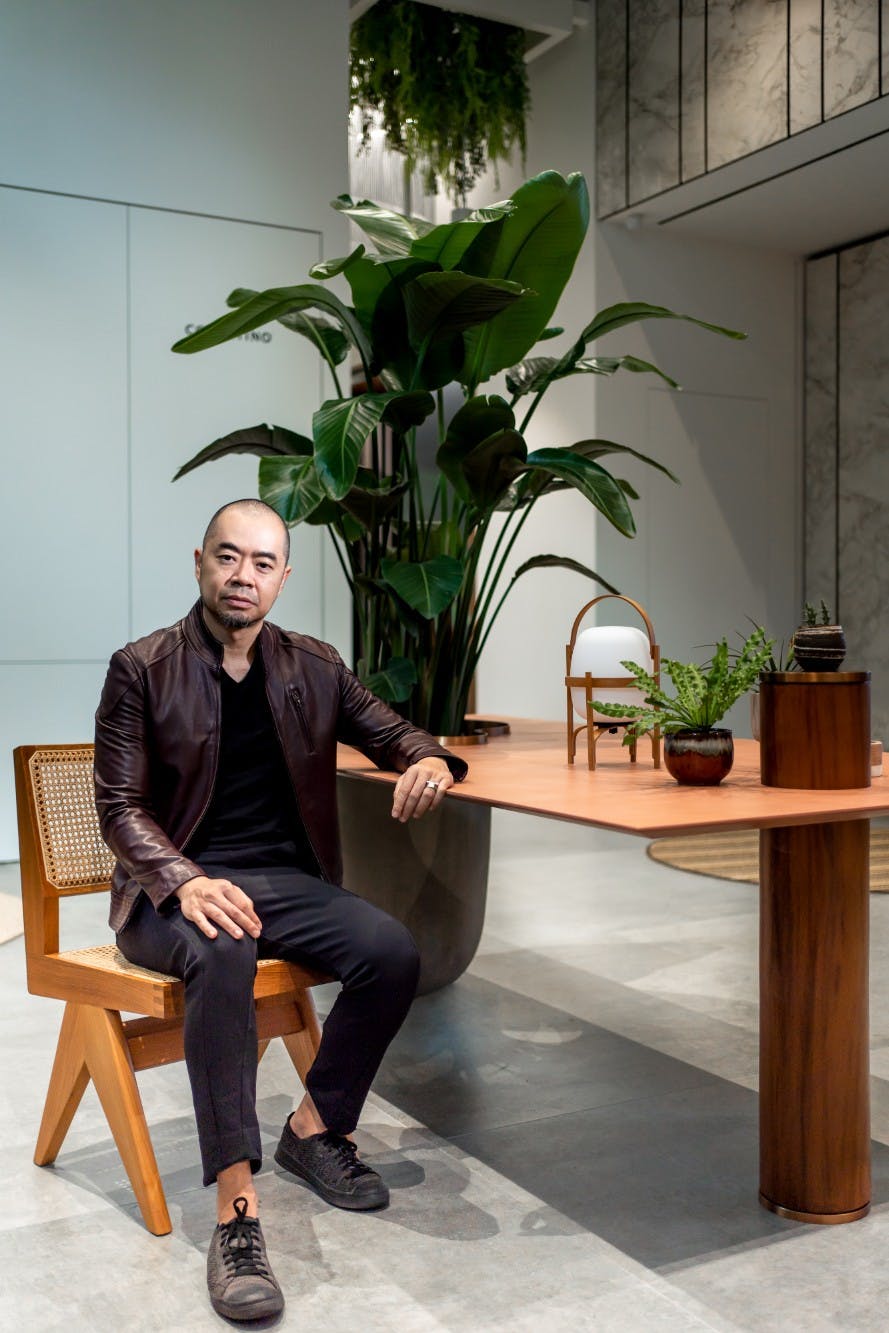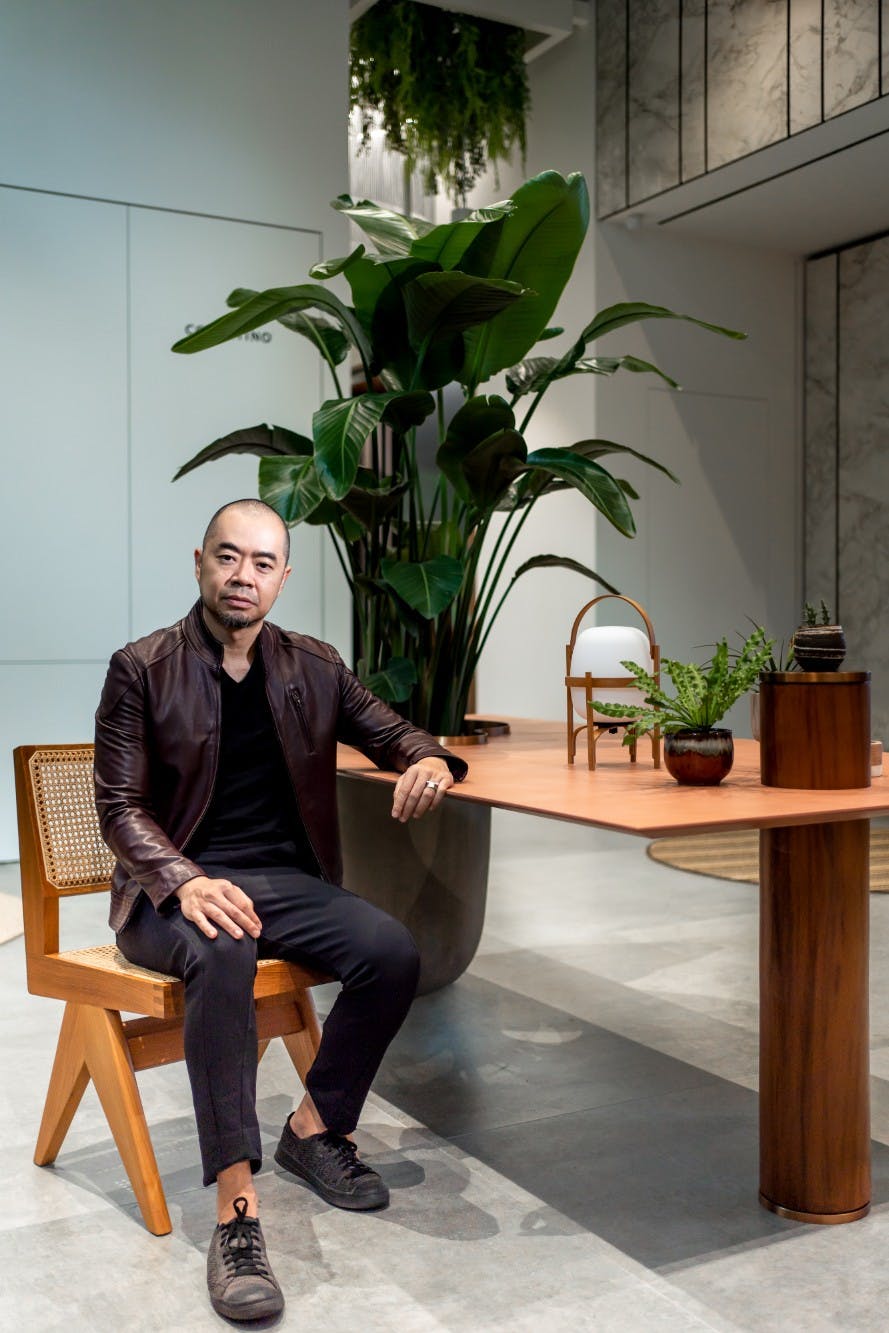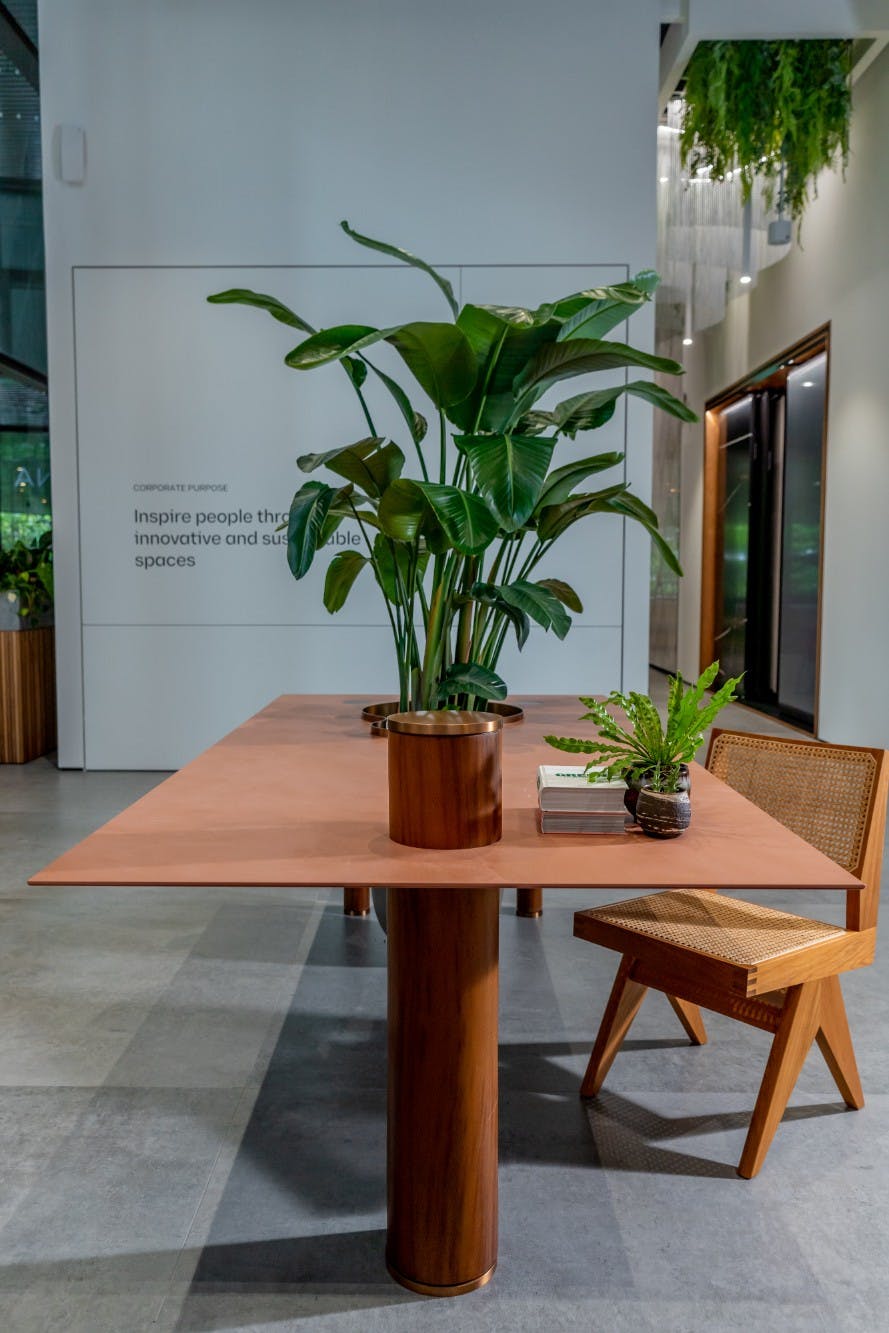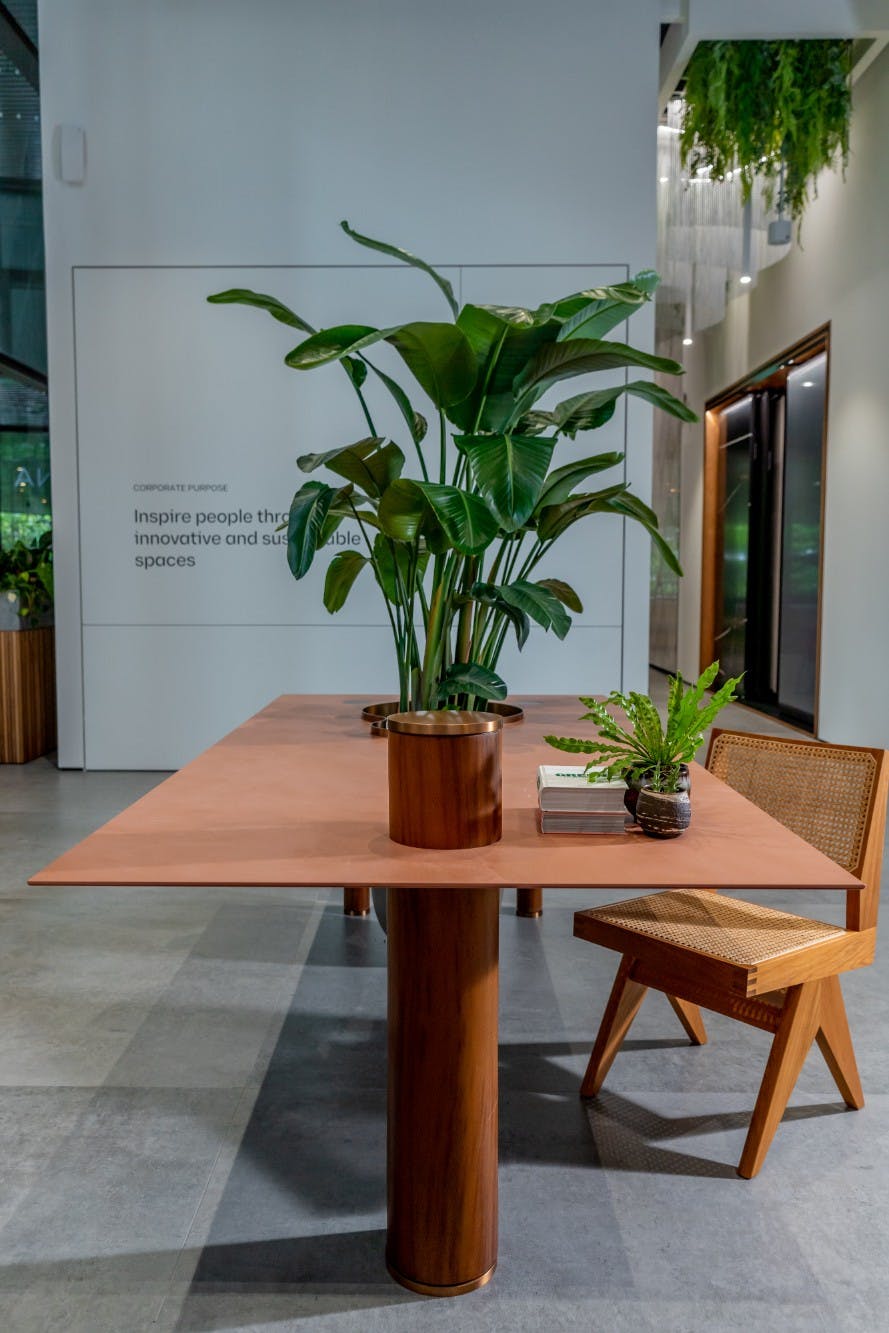 A stucco feel in reddish tones
The colour selected for this specific table, which is currently on display at Cosentino City in Singapore, was Umber, a terracotta shade inspired by the natural pigment bearing its name. Its reddish tone and slight embossing add a lot of warmth to the space. The entire Kraftizen collection, of which the Umber colour is part, is inspired by Venetian stucco and offers minimalist and highly versatile surfaces thanks to its large format slabs. Along with its powerful aesthetics, the sustainability and durability of Dekton, a carbon neutral surface throughout its life cycle, was paramount to the designer. In addition, it is a stain-resistant surface due to its low porosity, requires very little maintenance and is also highly resistant to scratches and the sun's rays.
'I wanted to design a table that enables you to feel like you are actually in a garden,' explains the designer, who created a cut-out in the piece to house a large potted plant. 'We wanted to make the surface look like it was floating,' says Seah. 'So there is a very thin edge that we created, we chamfered it so that the heaviness of the base material almost disappears. We also wanted it to be a bit playful. Unlike the typical four-legged table, our intention was to create a certain sense of asymmetry, slightly playful, so there are two legs supporting one corner, while the other part of the table rests solely on a solid stump,' explains Seah. The result is a lightweight table with a lot of character.
'The Dekton Kraftizen Collection is really inspiring because it evokes such a tactility of being outdoors, of the naturalistic feel of things'.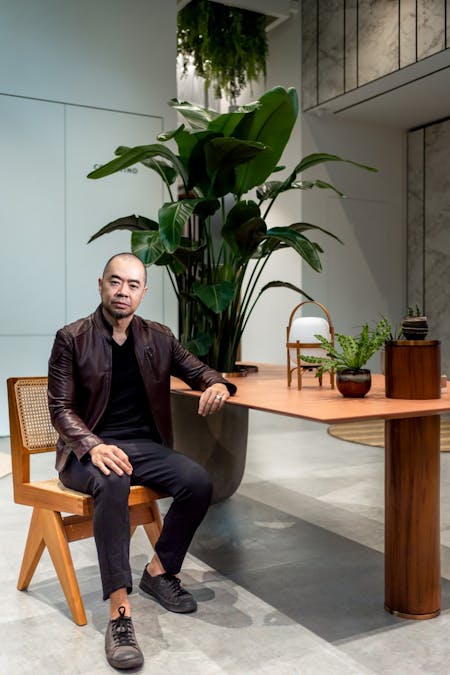 Colin Seah
Founder of Ministry of Design (MOD)
Cosentino's materials used in this project
Explore Similar Case Studies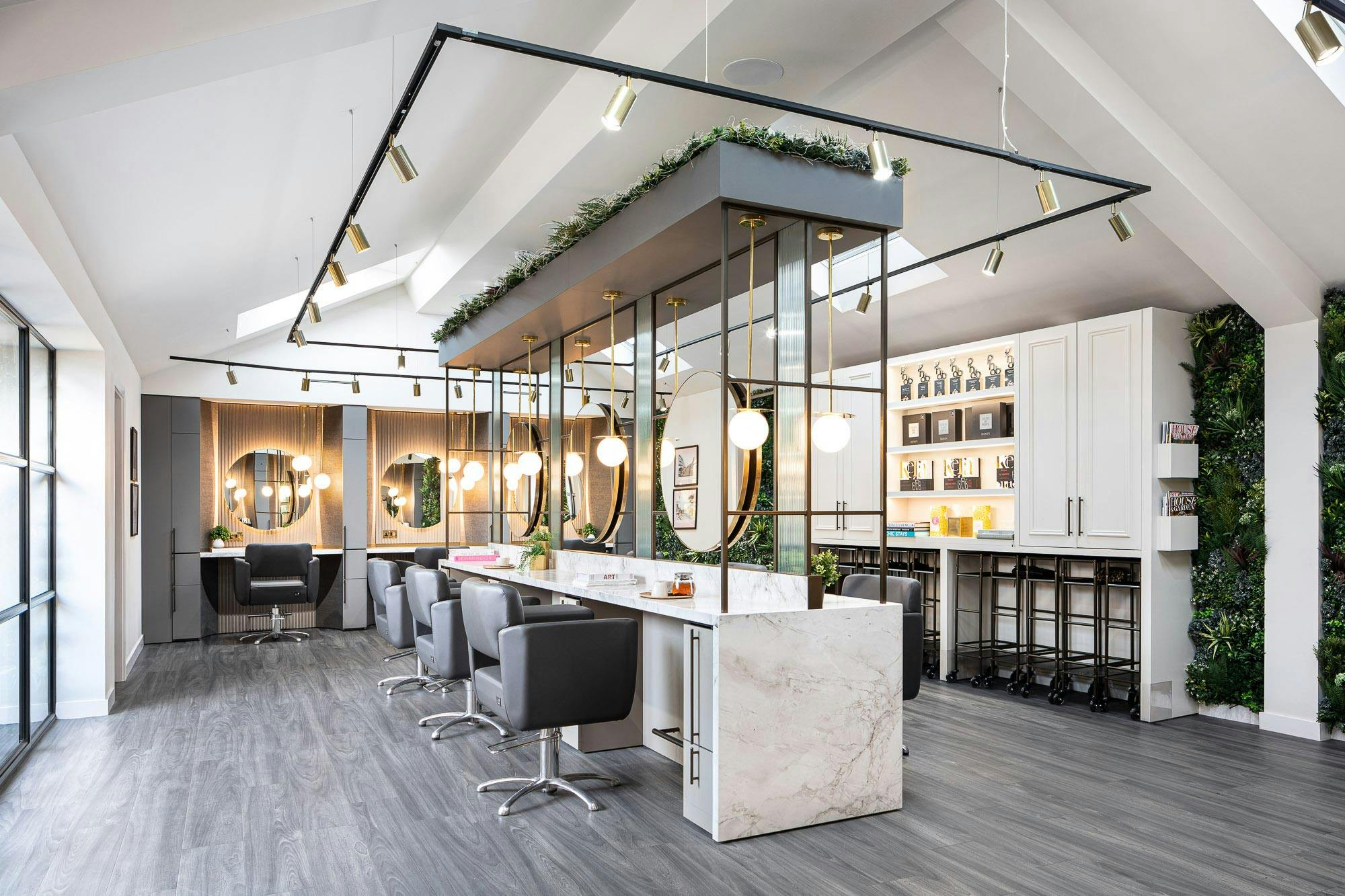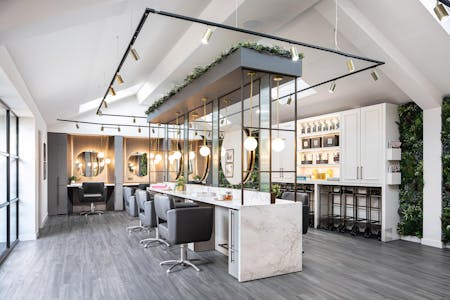 Dekton is as Stylish as it is Practical at Luxury Surrey Hair Salon, Leo Bancroft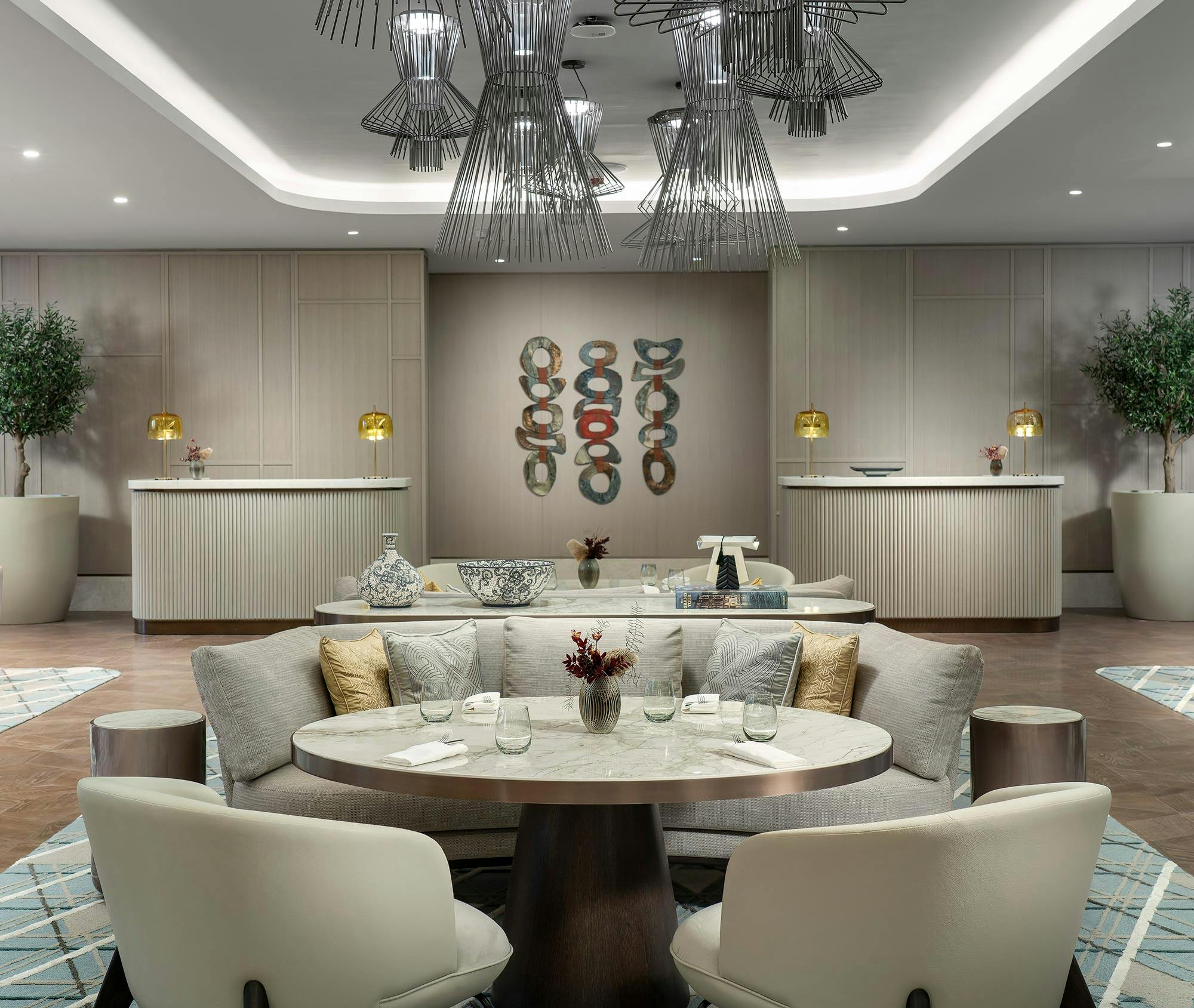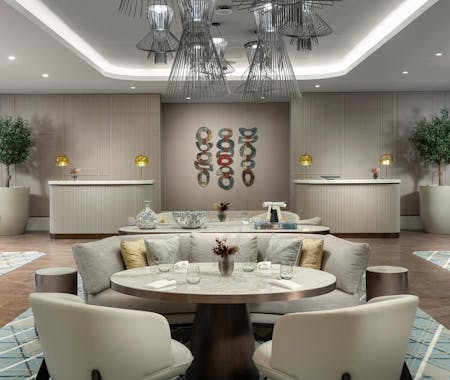 Dekton and Silestone, the sturdy and stylish surfaces chosen to enhance the luxurious design of a new 5-star hotel in Istanbul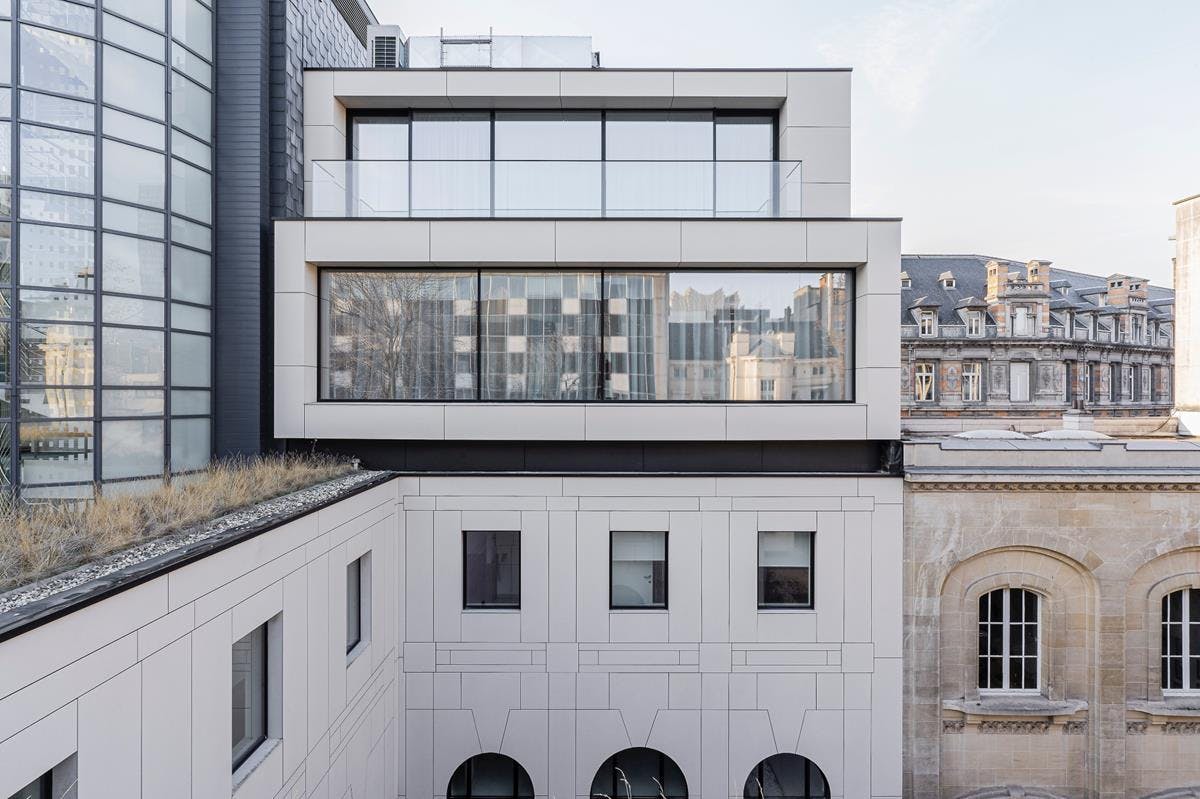 Reflections in Dekton: the renovation of the classicist building The Duke in Brussels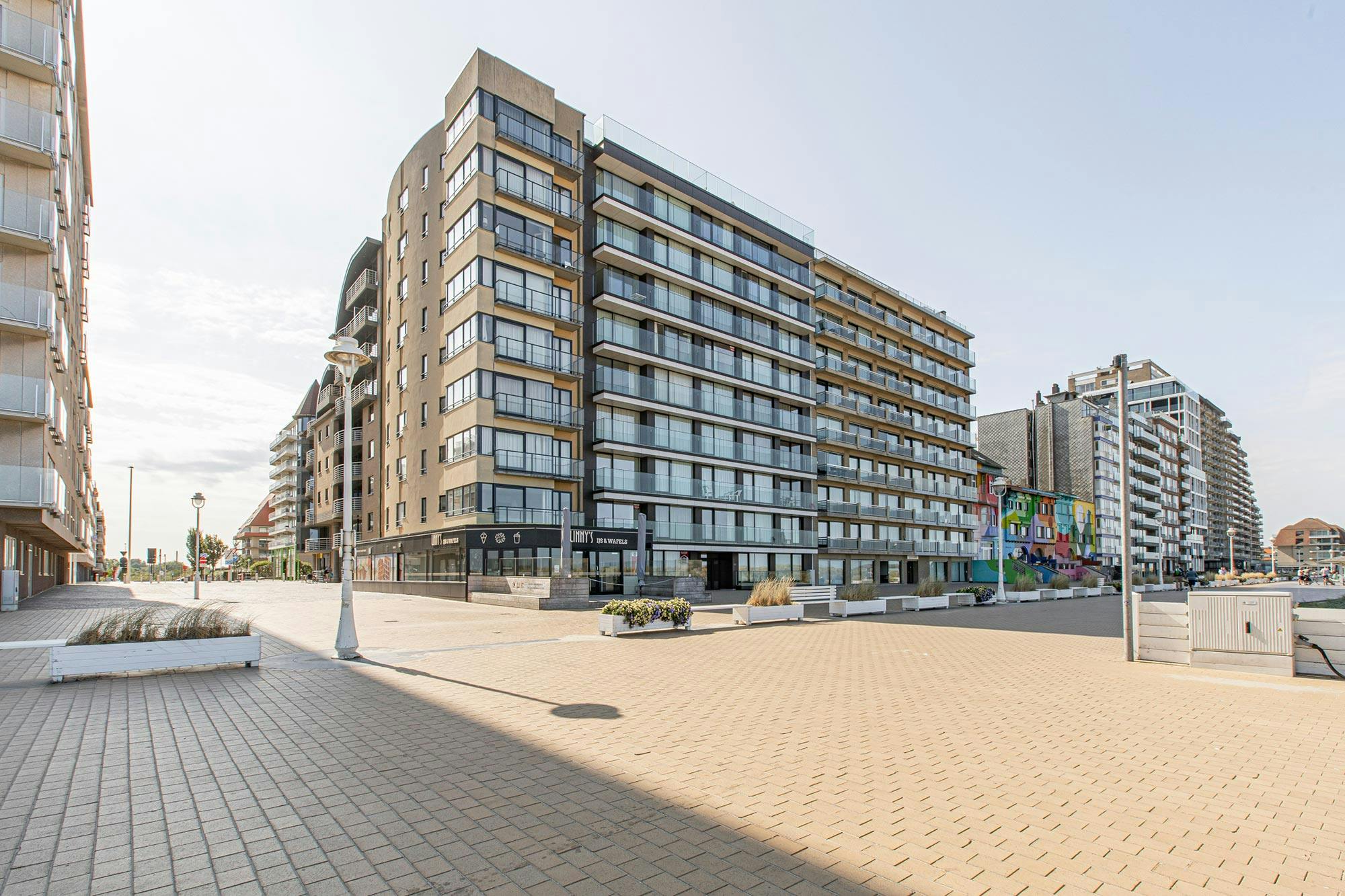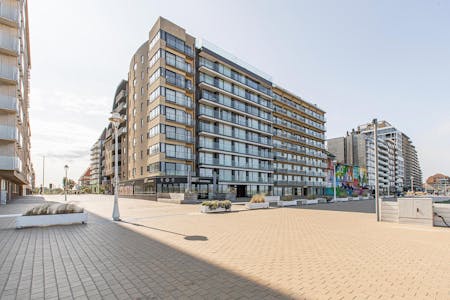 Dekton in a former classic residential building in Nieuwpoort, Belgium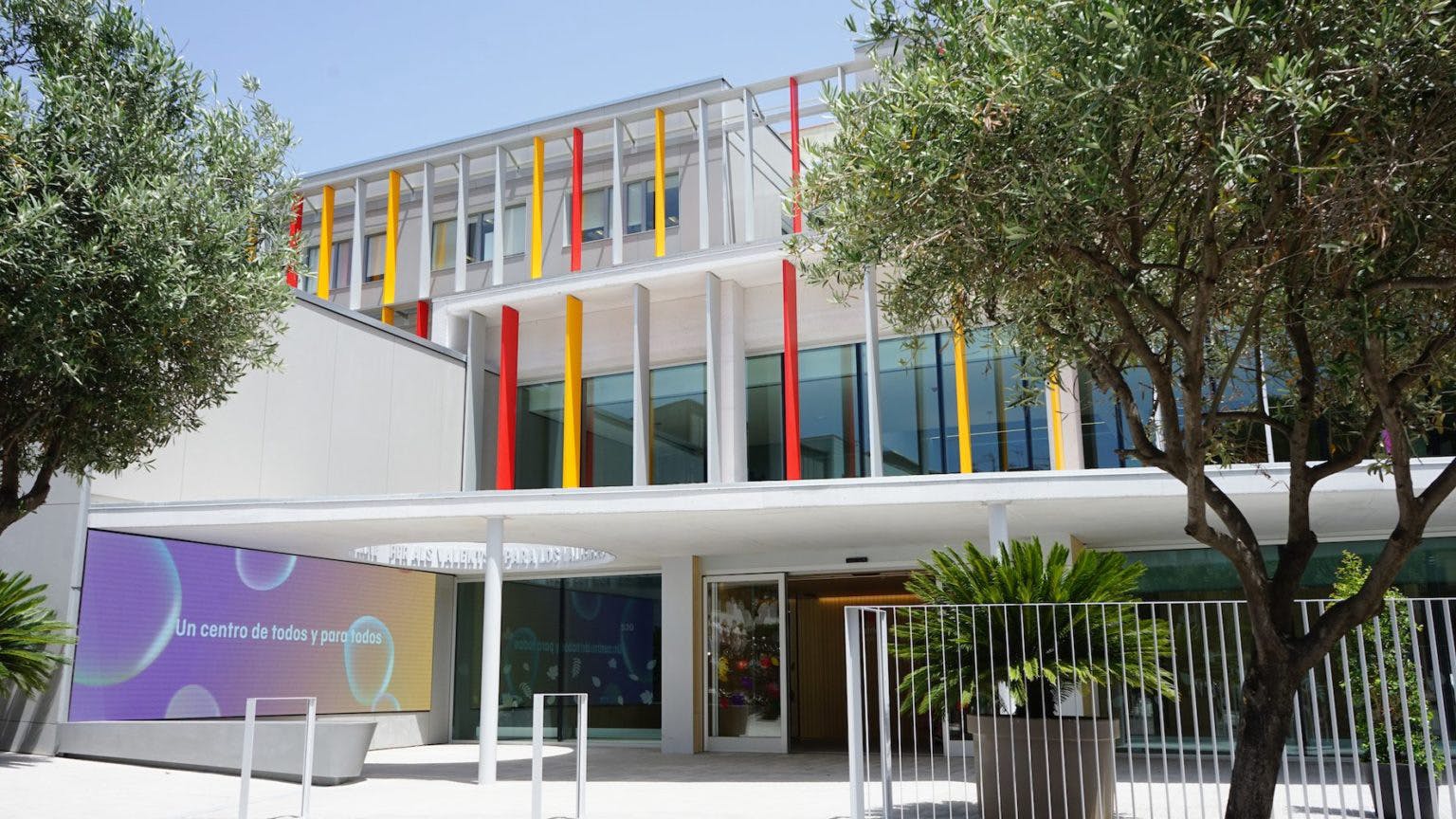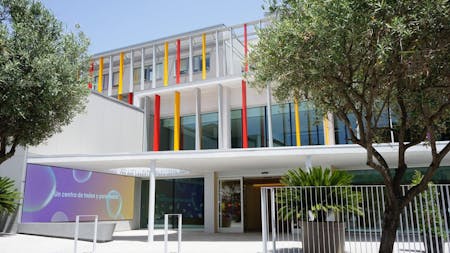 Cosentino donates the façade cladding for the first monographic paediatric oncological centre in Spain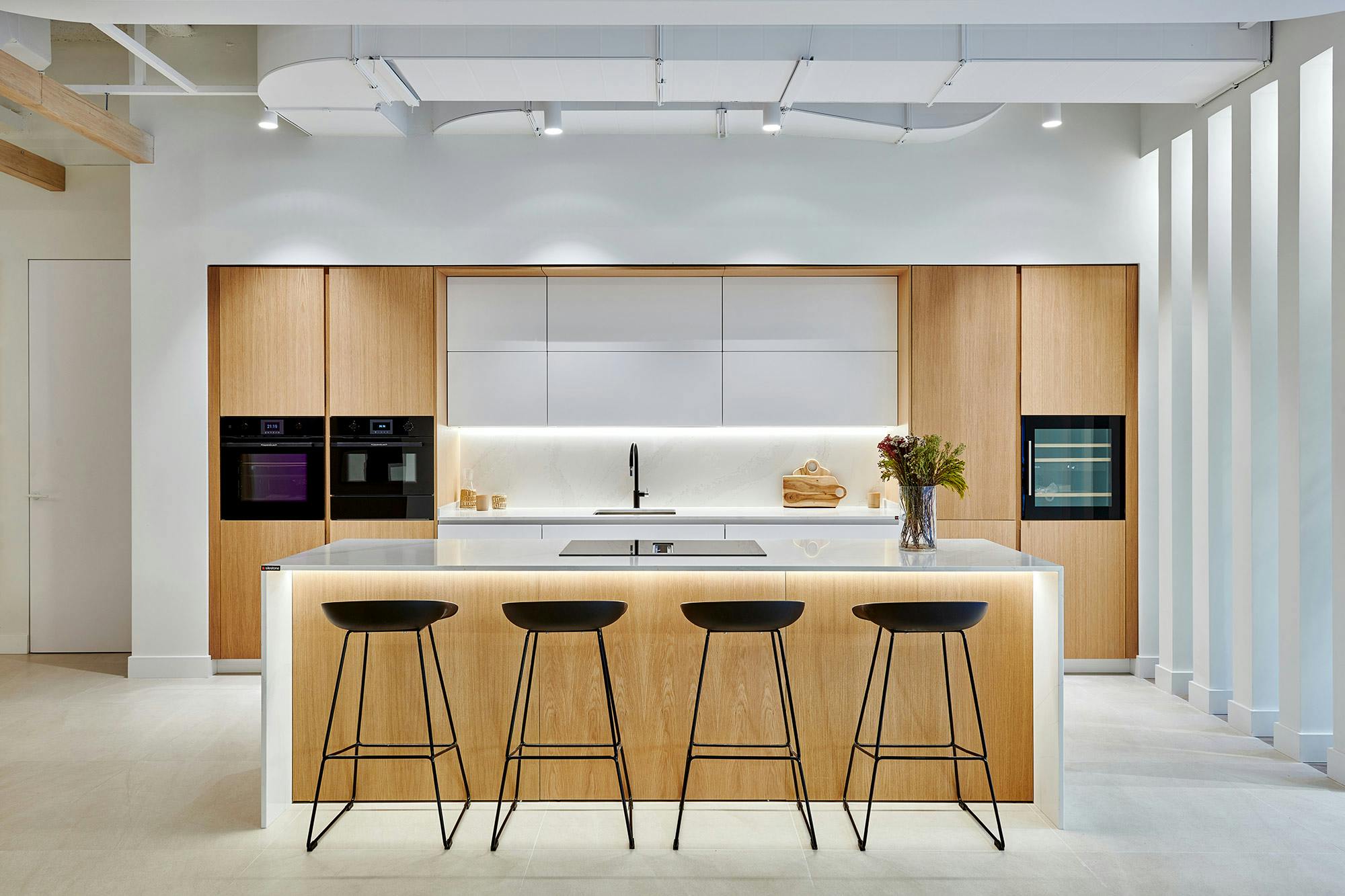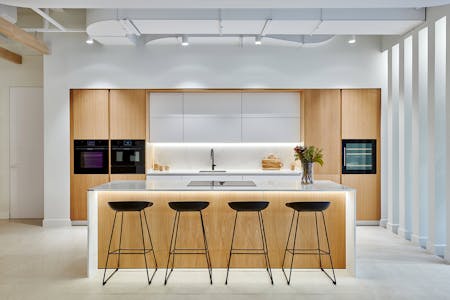 Cosentino, the star of the new functional, modern and sustainable house in the AEDAS Homes showroom in Madrid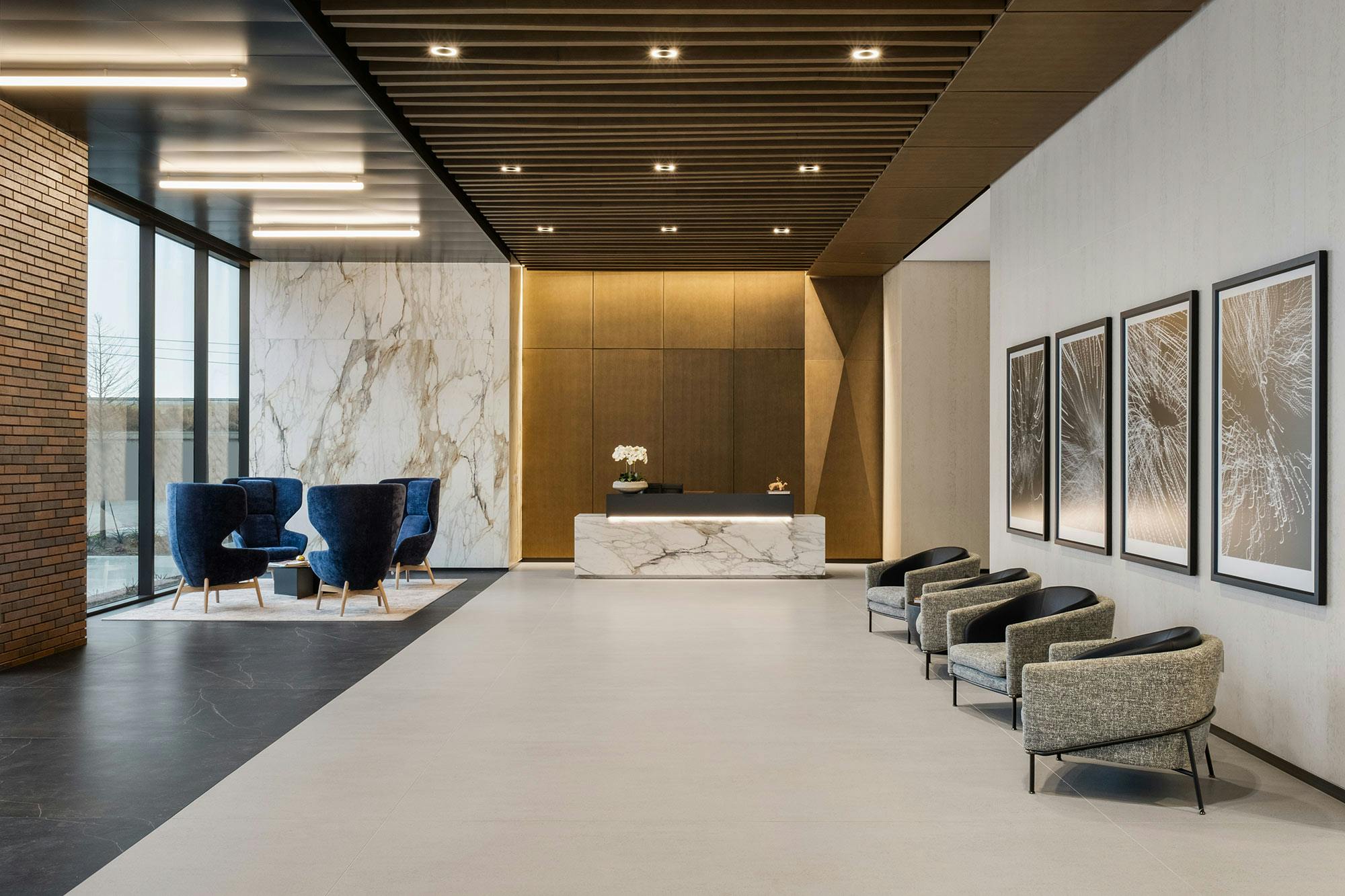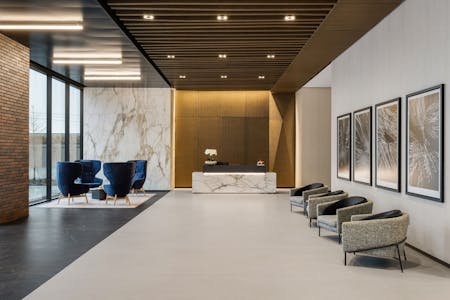 A luxury office building dressed in Dekton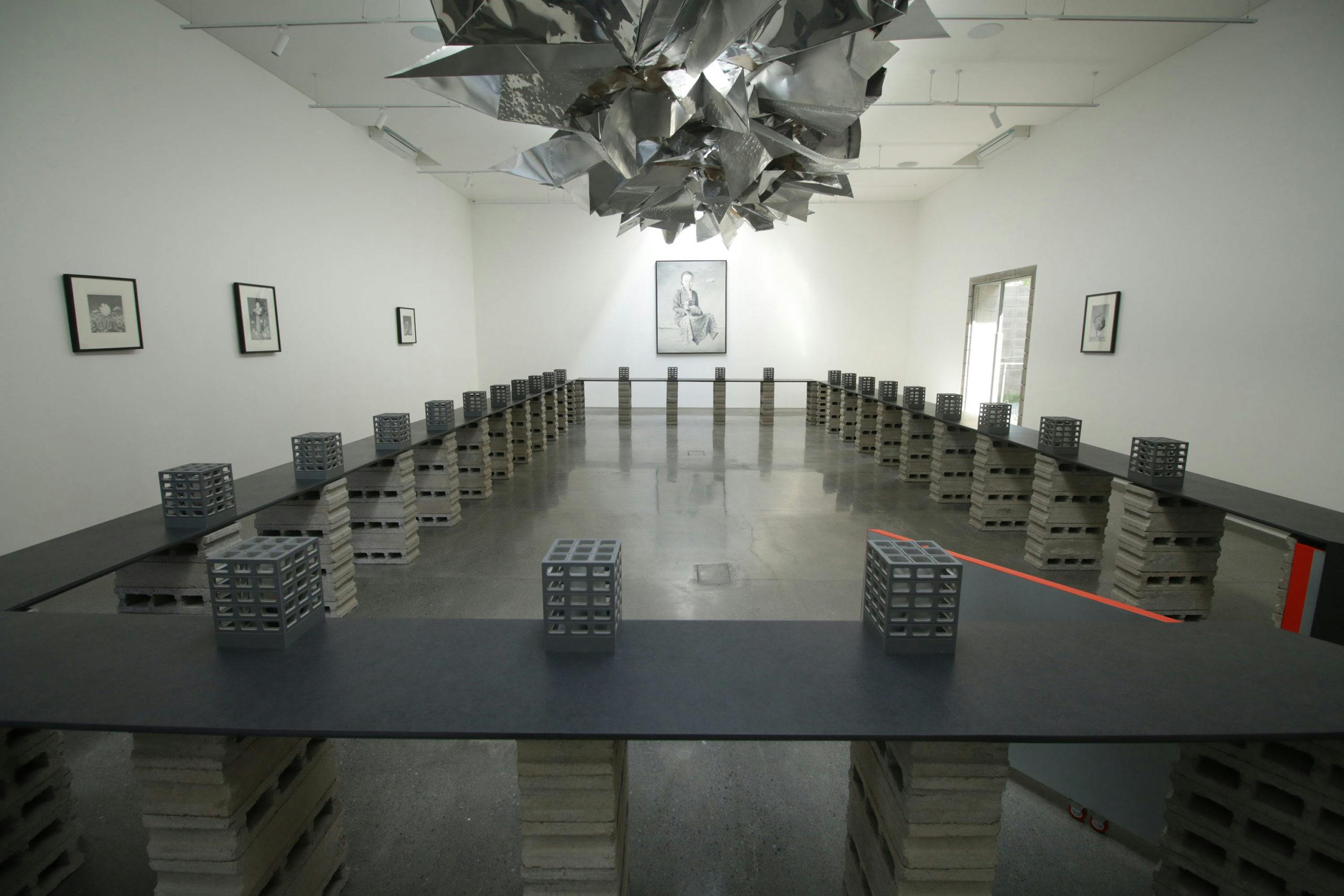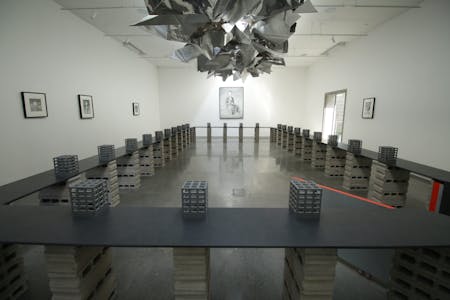 A work of art in the form of a huge table brought to life by Dekton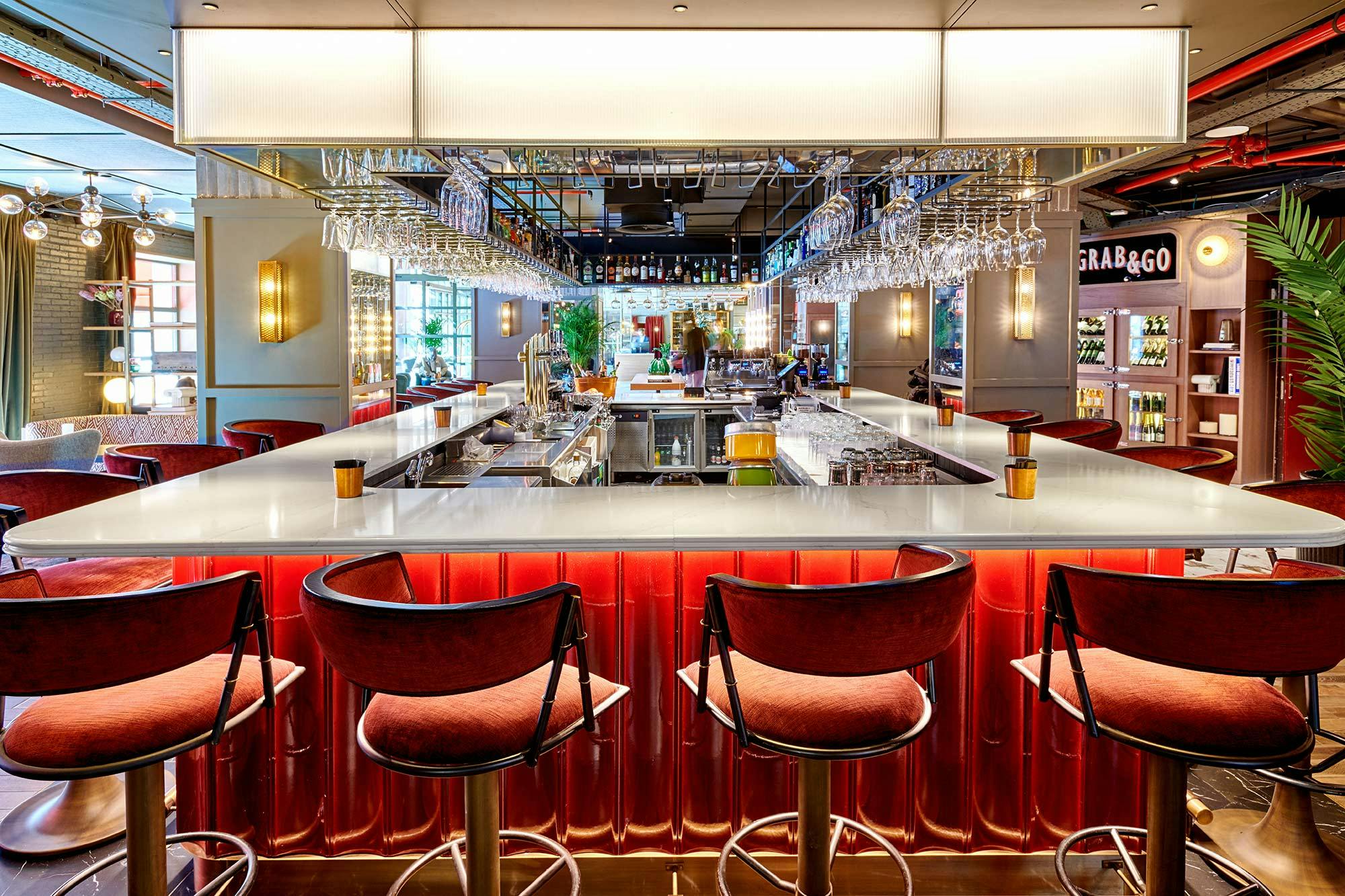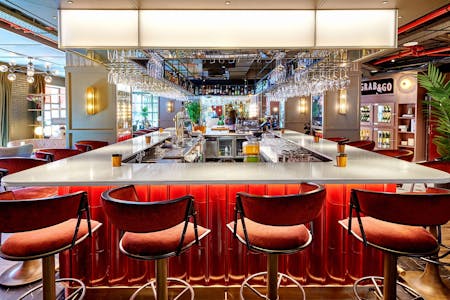 Silestone brings a touch of elegance to the Radisson RED Madrid hotel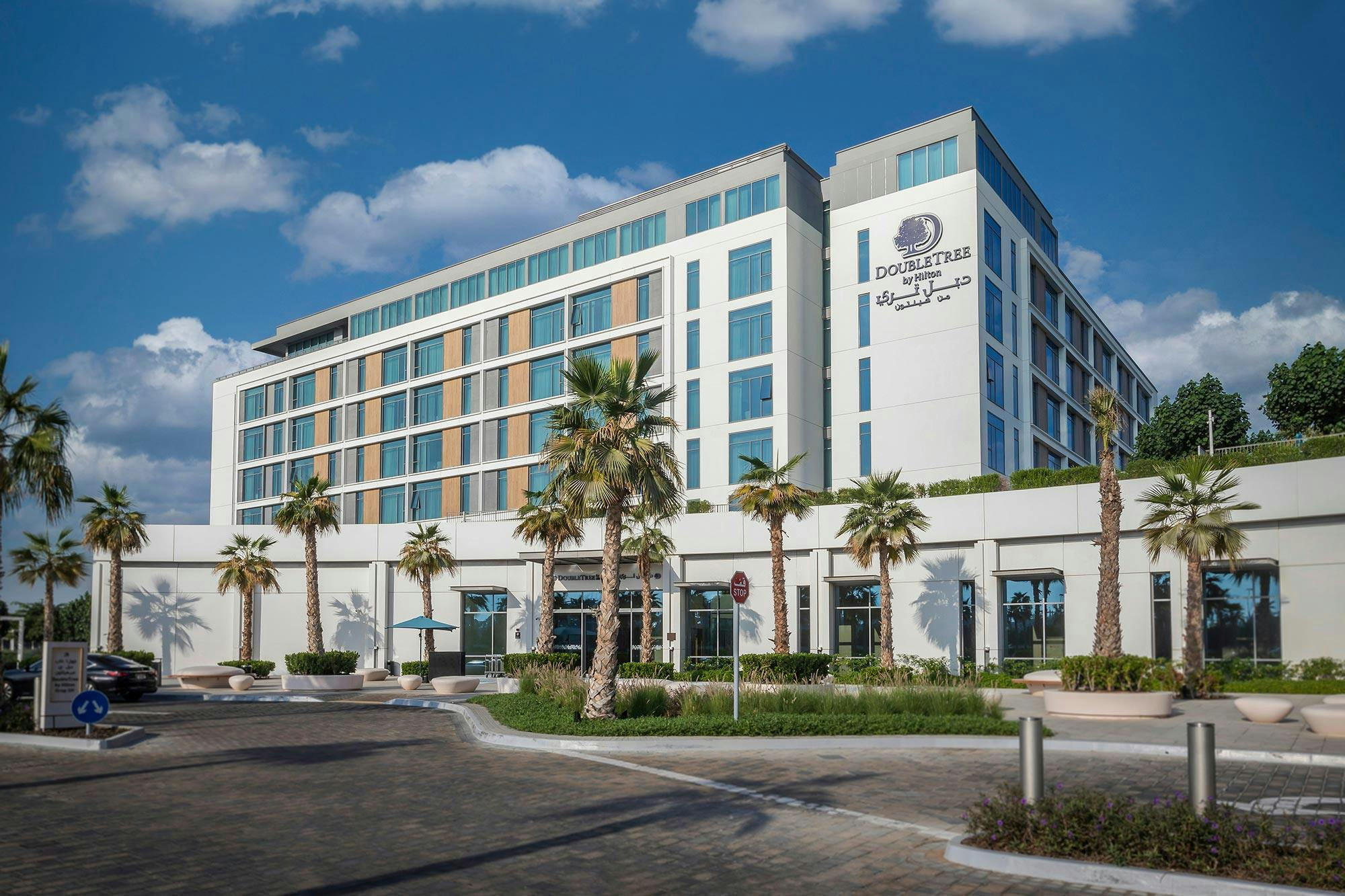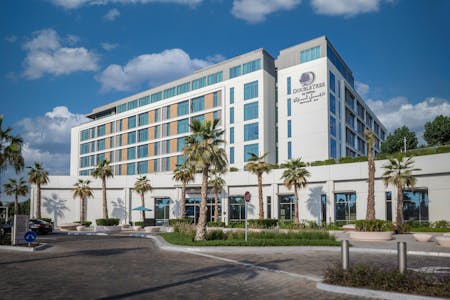 An appealing Emirati façade with an industrial touch by Dekton Valterra
Professionals form
Do you need information or samples of any of our materials? Would you like to explore a Cosentino partnership?