Case Study
A work of art in the form of a huge table brought to life by Dekton
Vinetha Project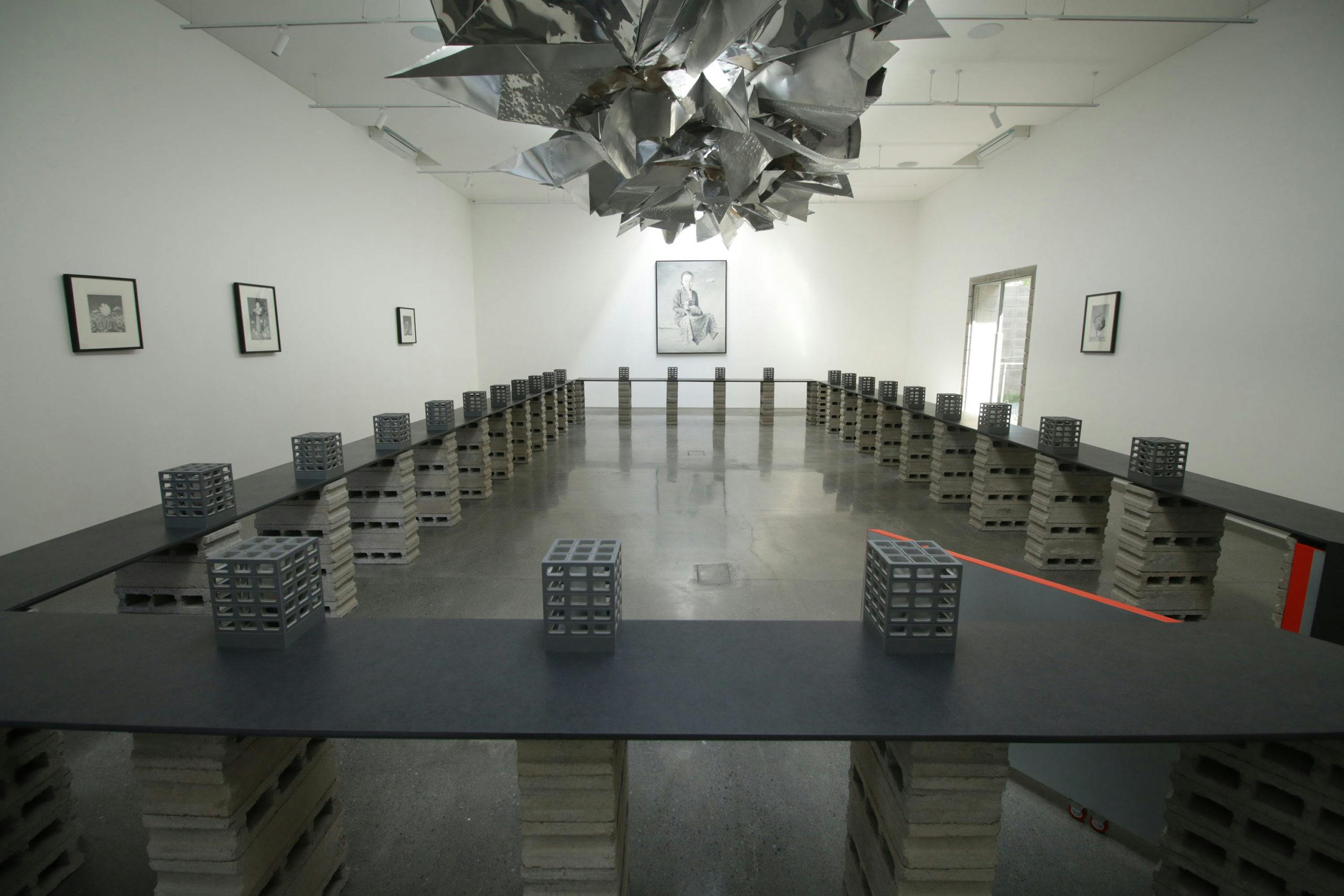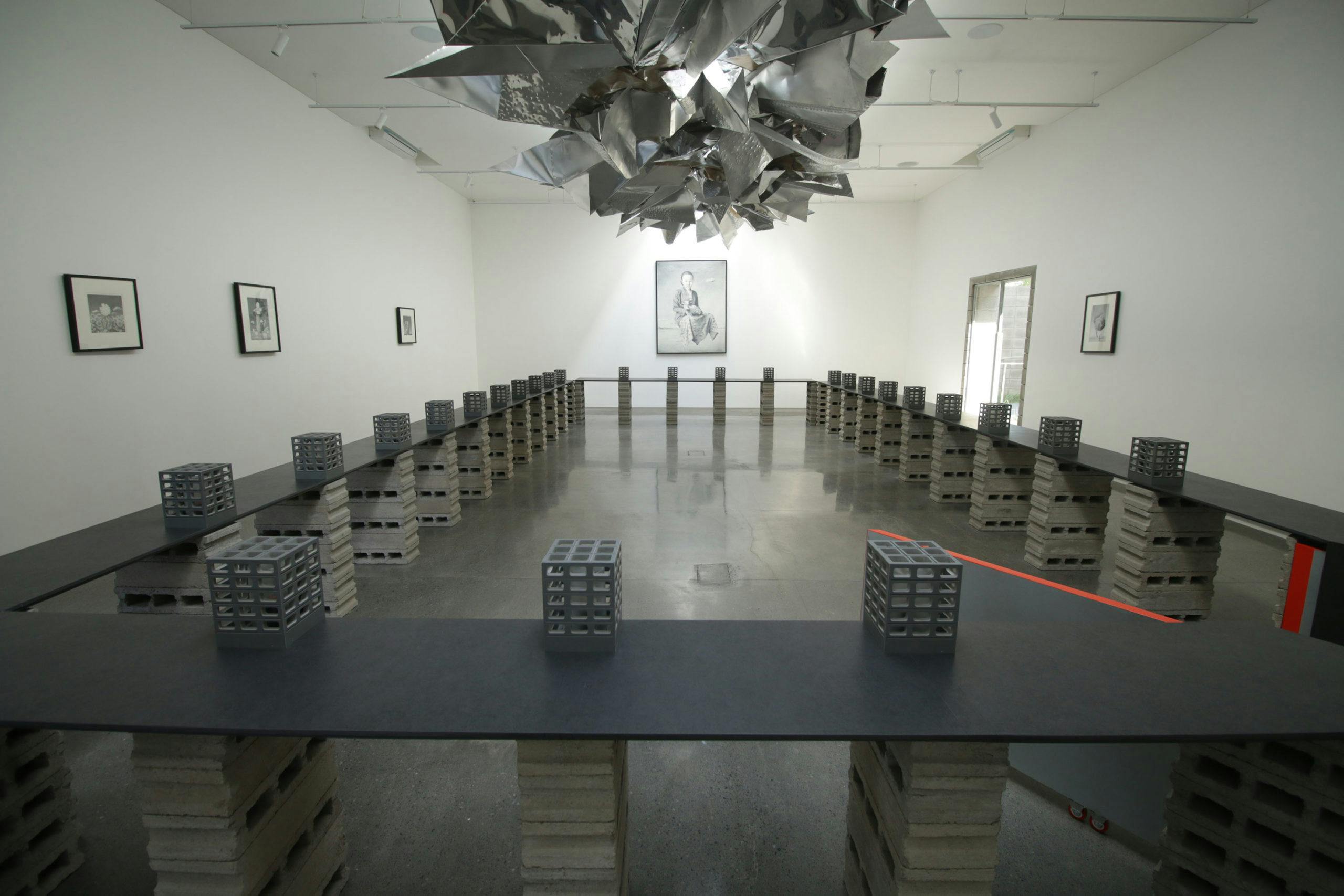 Location
Surabaya (Indonesia)
Architecture/Design
Vinetha Project
The port city of Surabaya on the Indonesian island of Java is a vibrant and tourist metropolis that mixes modern high-rise architecture with canals and colonial buildings. Here you will find Orasis Art Space, an art gallery housing innovative transdisciplinary works, recently renovated by architects Hermawan Dasmanto, Richo Wirawan and Olivia Imanuela.
The interior was conceived by the designers of Vinetha Project, who faced a major challenge when it came to installing the unusual table in a style somewhere between brutalist and industrial, which adorns one of the main rooms as if it were a work of art.
'In tackling this project, the size of the table design, which was too large for the surface area of the room, presented us with a challenge. This meant that we had to handle the material and construction work in a special way. Furthermore, to create the luxurious and solid feel we were aiming for throughout the room, the material had to be sufficiently strong and at the same time harmonious,' explain the project managers.
The search for the perfect worktop led them to Dekton, Cosentino's ultra-compact stone that is carbon neutral throughout its life cycle and resistant to all kinds of wear and tear, scratches, extreme heat and cold, stains, etc.
Cutting Dekton slabs on site for a perfect custom finish
'Dekton looks sturdy and robust and provides a solid harmony. Moreover, its flexibility makes it easier to determine the amount of material required depending on the design,' explains Vinetha Project, which eventually used three 12 mm slabs to create this unique table for dinners, workshops, talks, conferences, etc.
Resting on concrete blocks, topped by lamps that almost look as if they have just come out of a construction site and overhung by a striking sculpture made of aluminium plates and spray paint called Resurrection (Kebangkitan) (2022) by Lini Natalini Widhiasi, the large surface attracts all eyes.
'Cosentino provided us with the perfect size which allowed us to develop our idea of a giant table for this room'. The professionals found it particularly useful that the material could be cut on site by skilled staff, so that it would fit exactly to the needs of the space. 'It is a pleasure to work with Consentino materials: they are aesthetically pleasing and very easy to install,' the studio concludes.
Cosentino's materials used in this project
Explore Similar Case Studies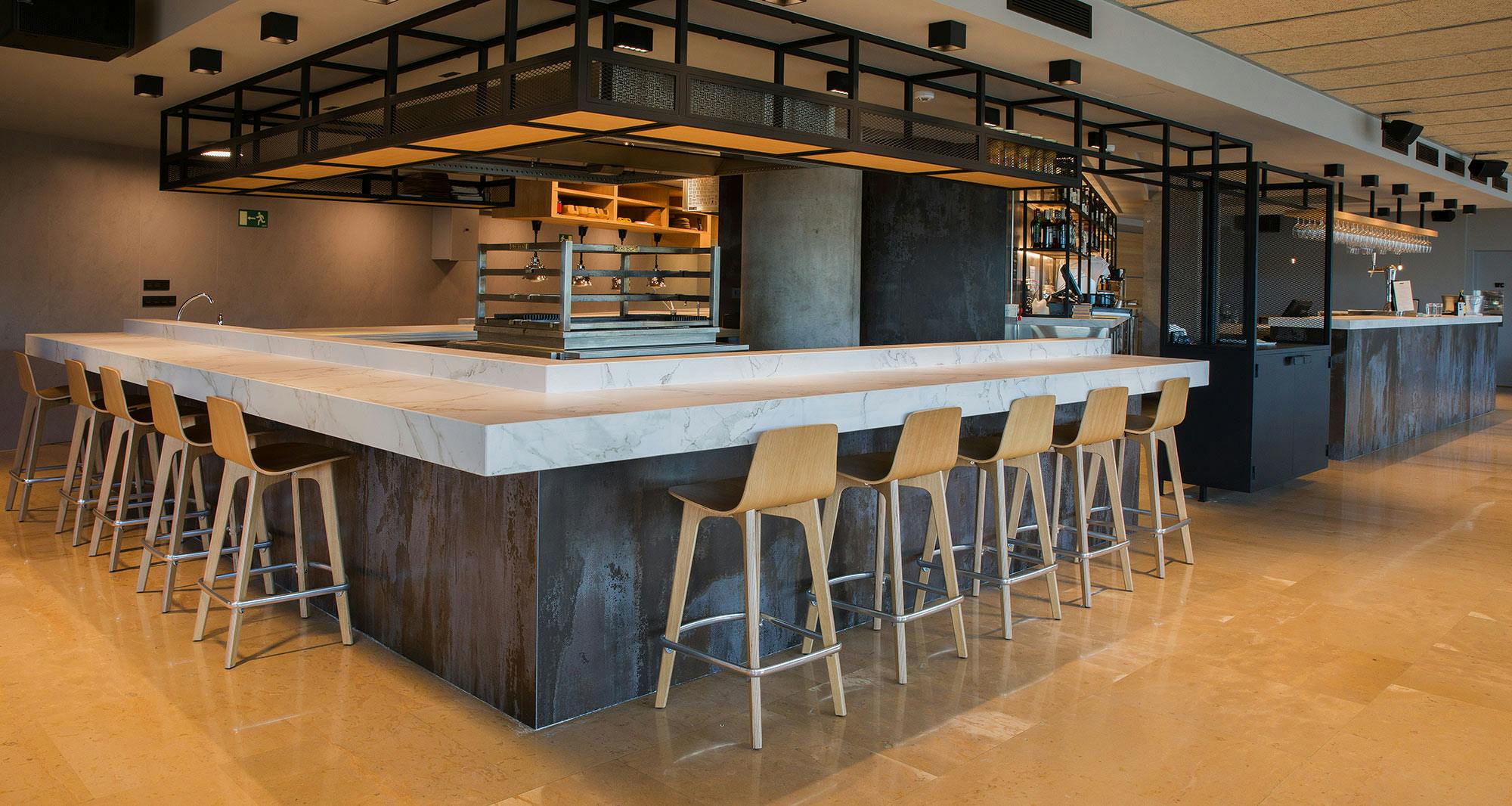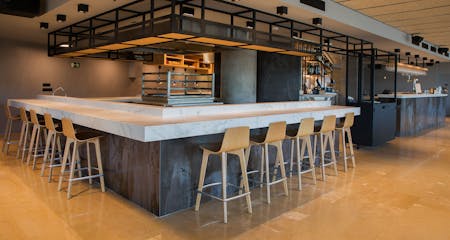 The new Muka restaurant revolves around fire amidst the natural beauty of Dekton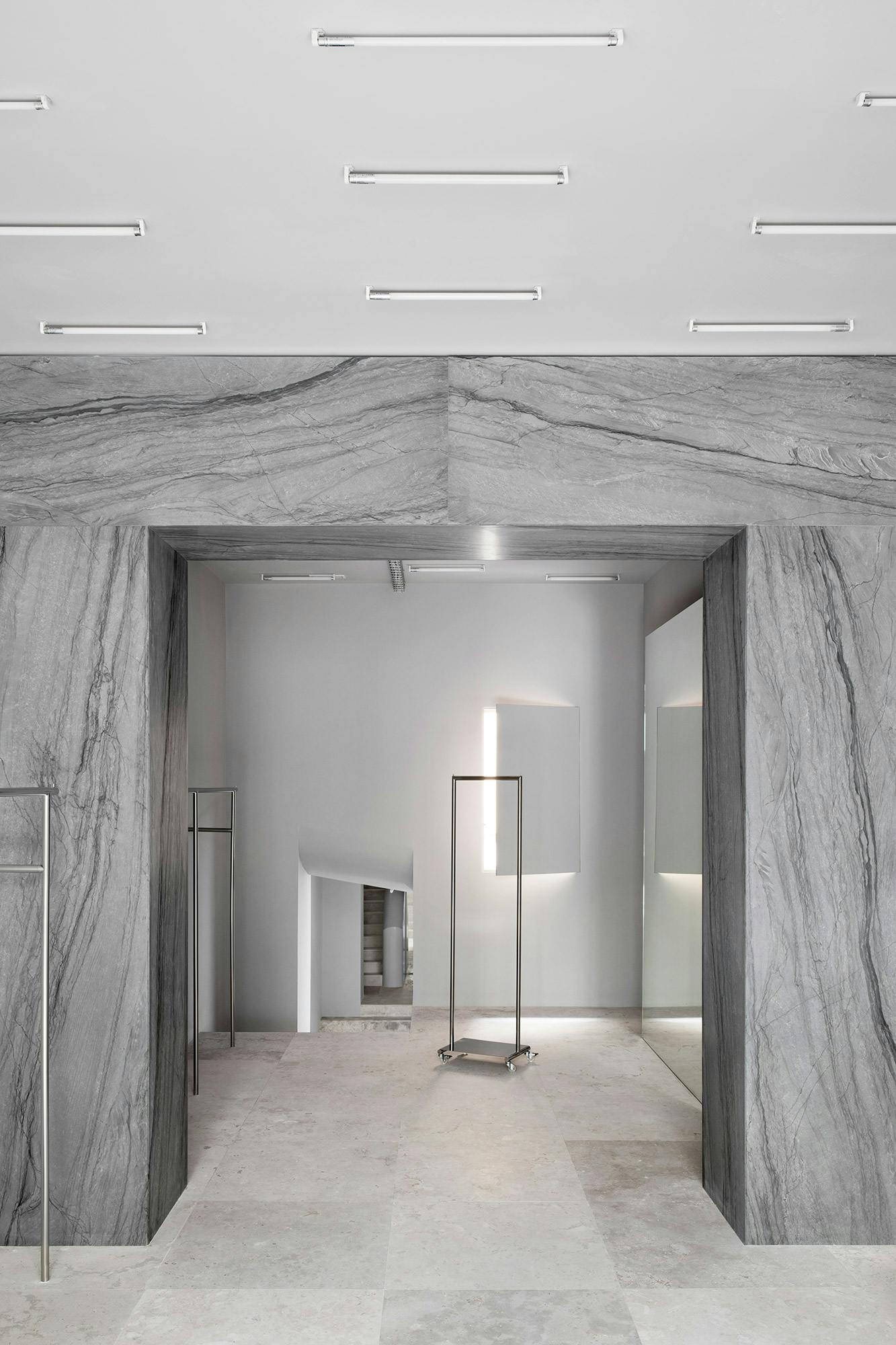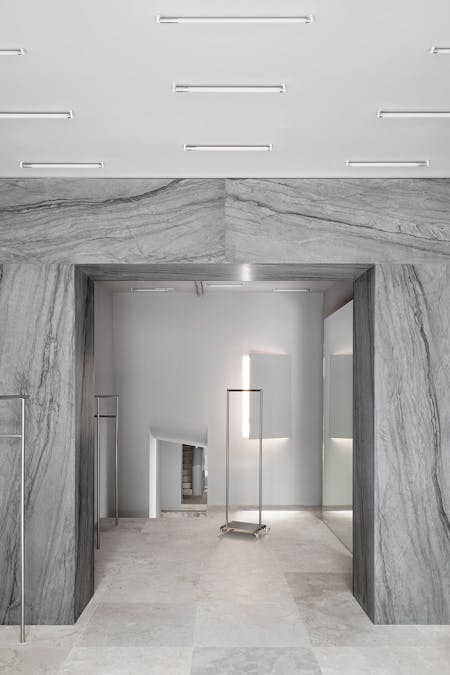 A monolithic arch in Sensa Platino gives character to a new fashion shop in Madrid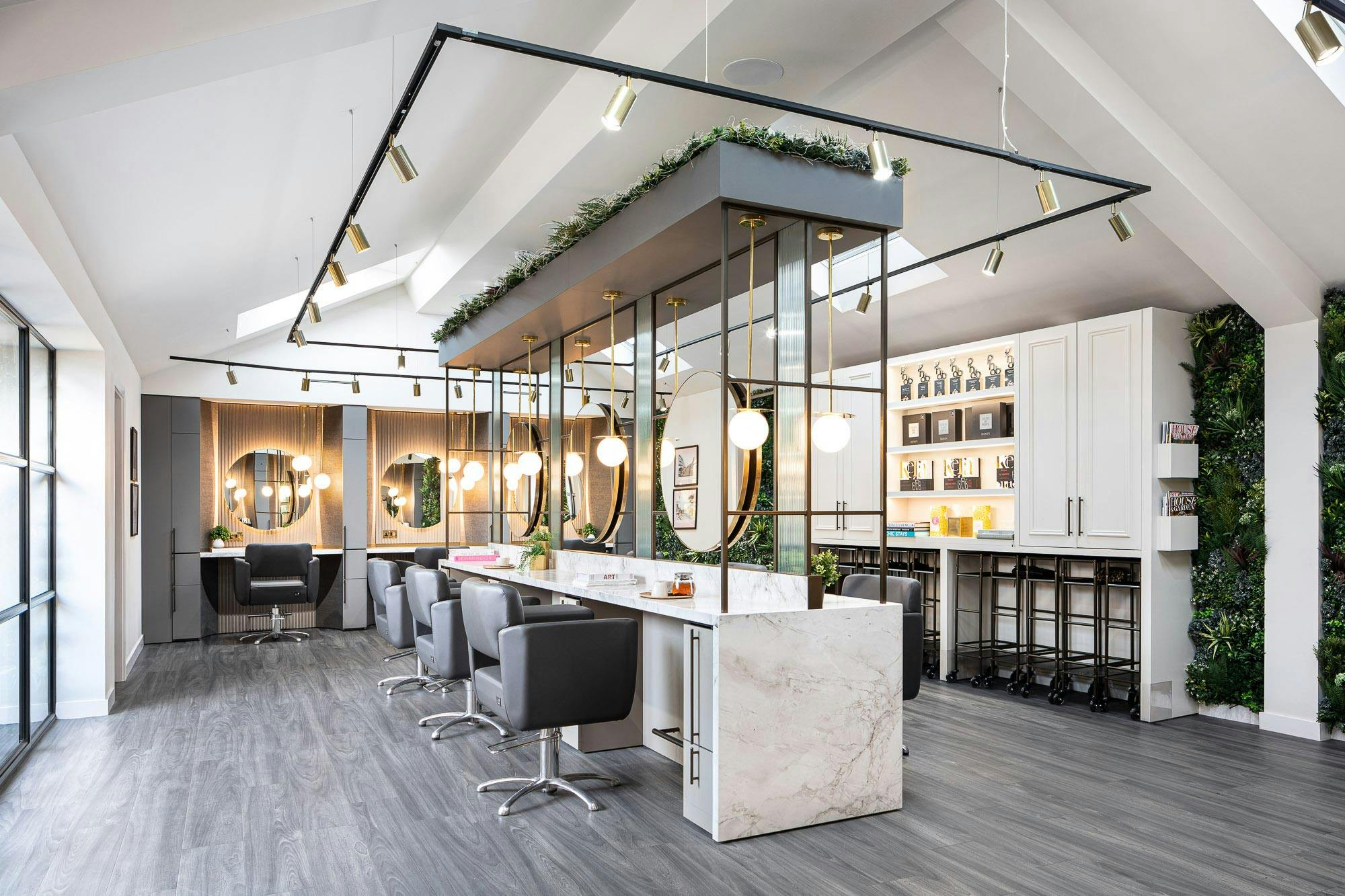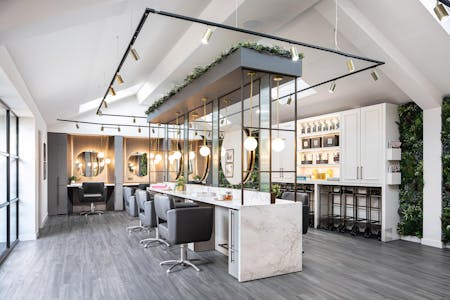 Dekton is as Stylish as it is Practical at Luxury Surrey Hair Salon, Leo Bancroft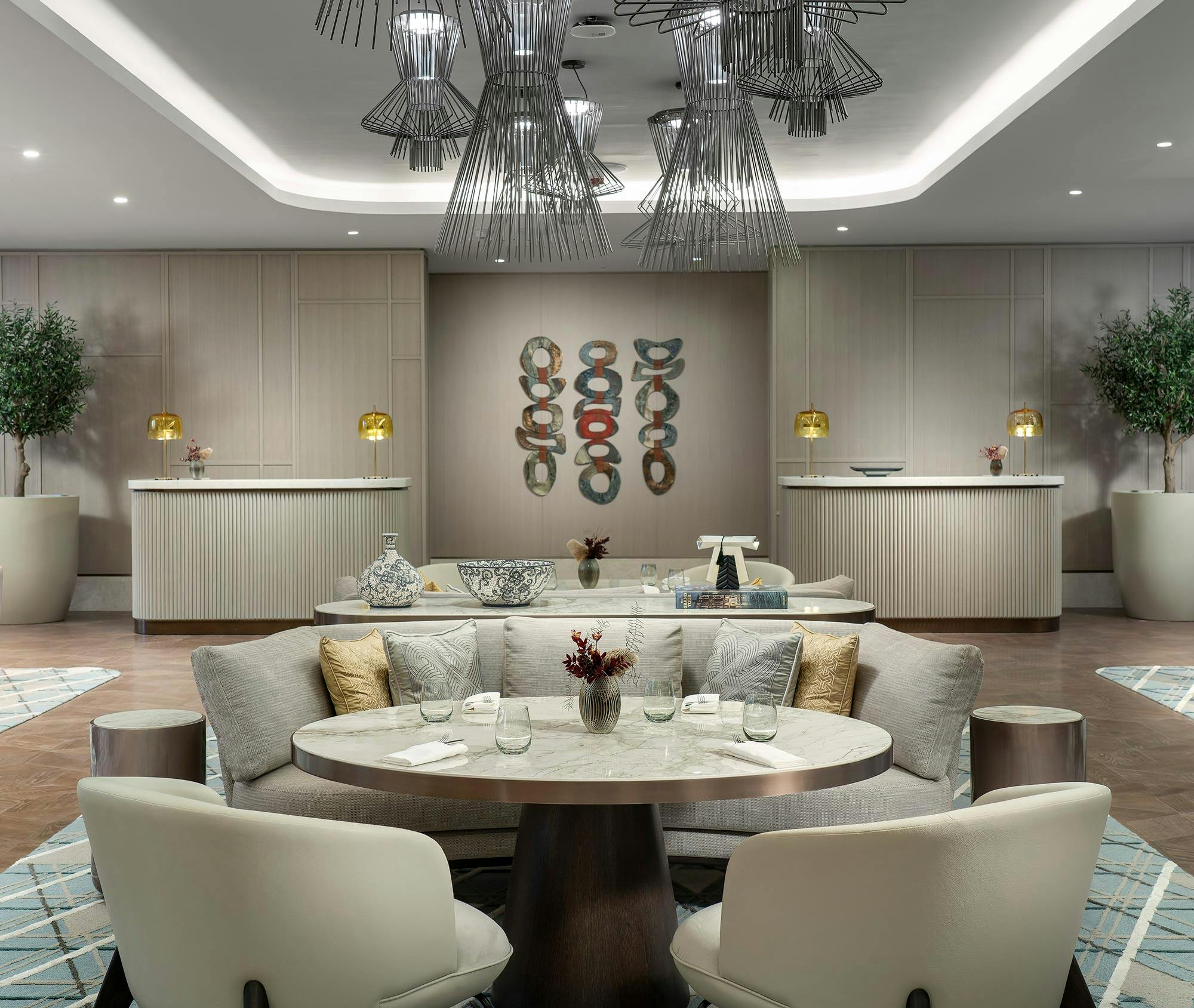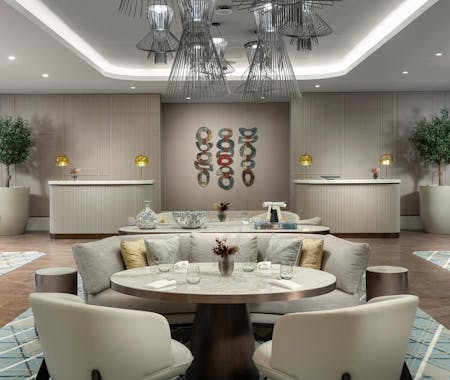 Dekton and Silestone, the sturdy and stylish surfaces chosen to enhance the luxurious design of a new 5-star hotel in Istanbul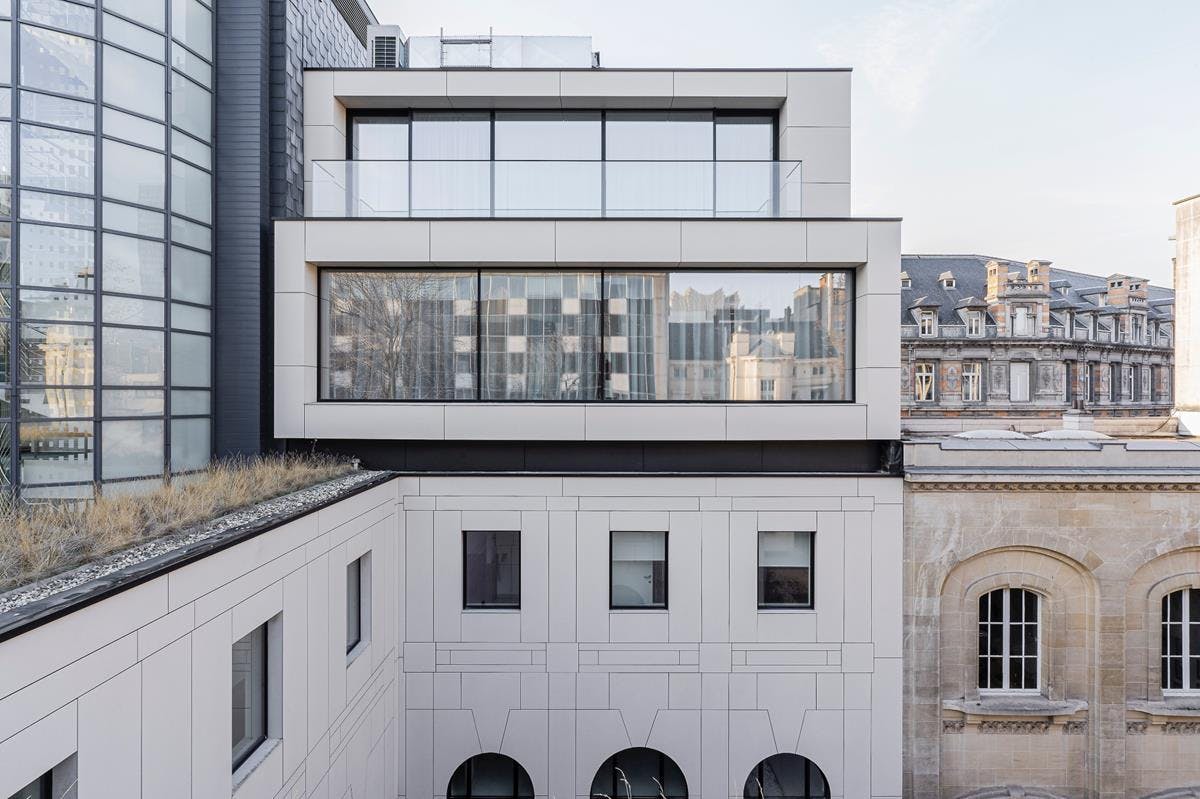 Reflections in Dekton: the renovation of the classicist building The Duke in Brussels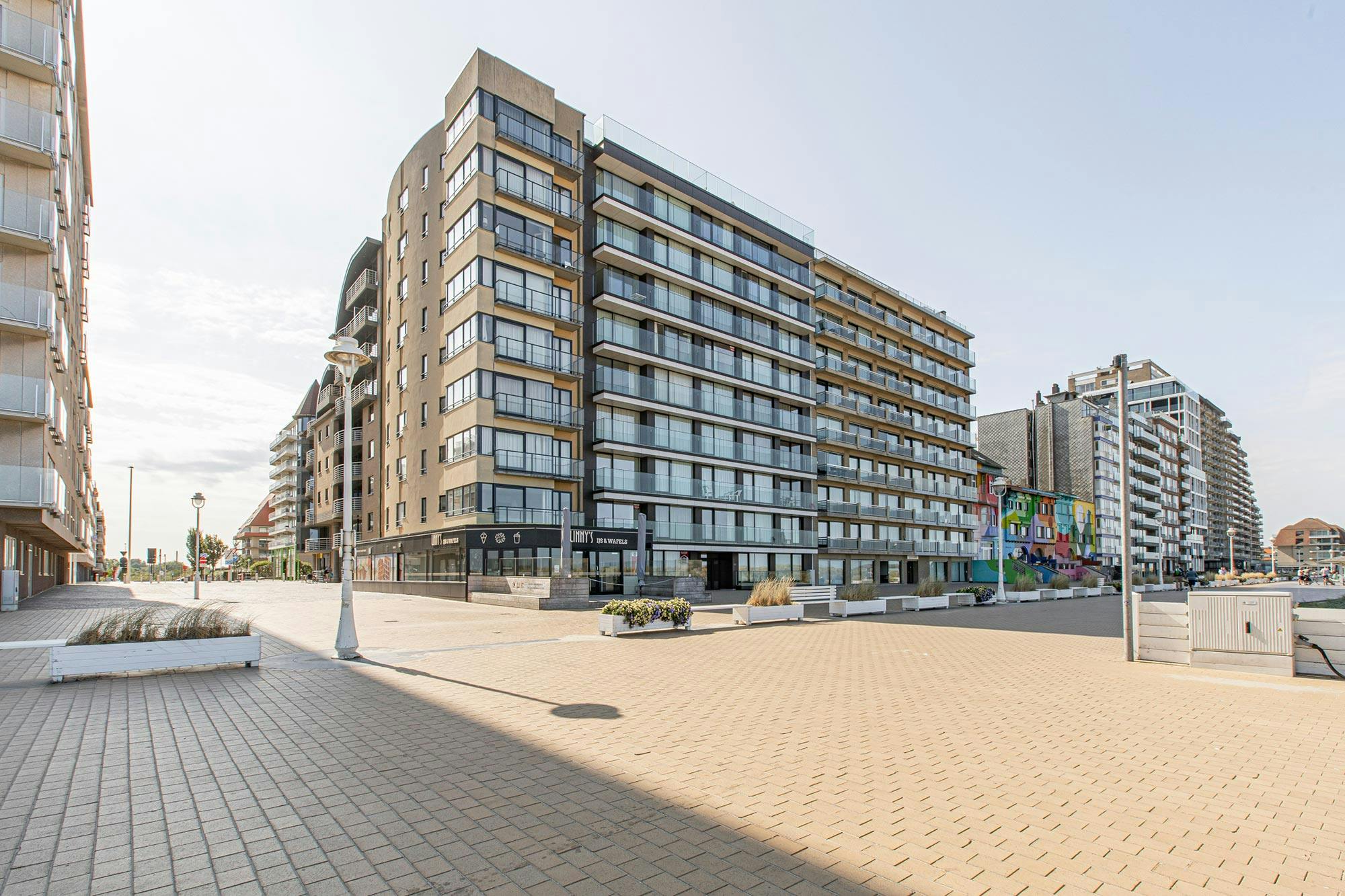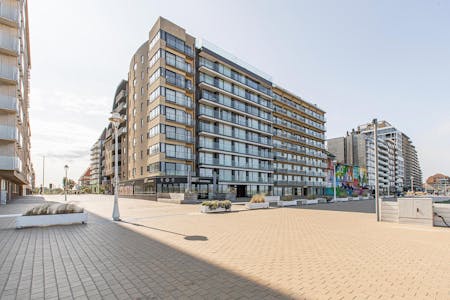 Dekton in a former classic residential building in Nieuwpoort, Belgium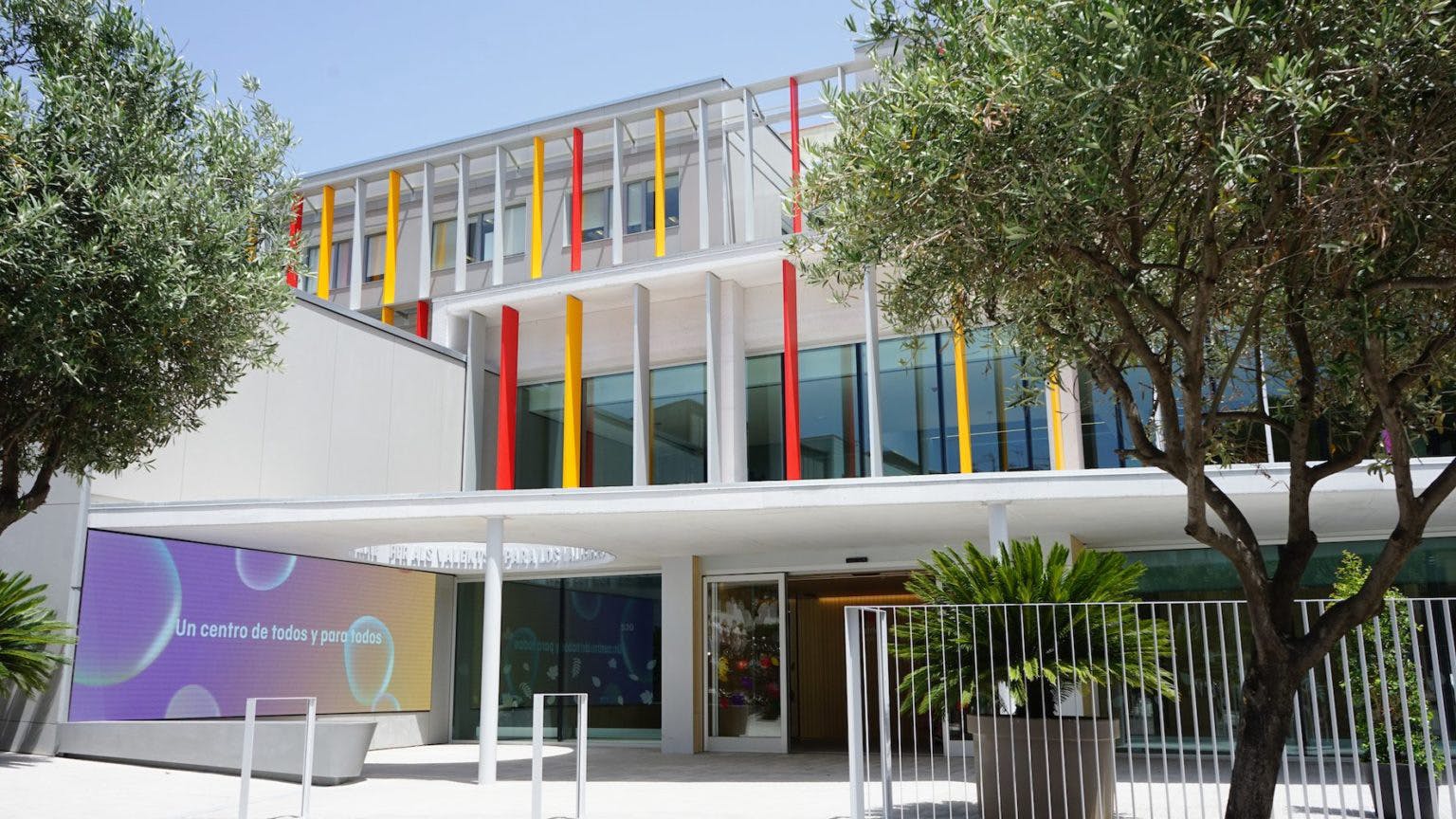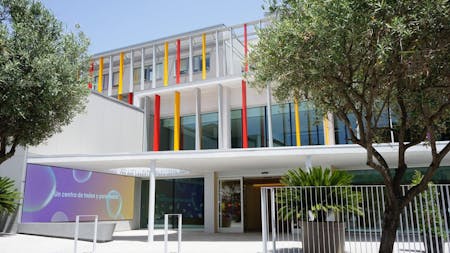 Cosentino donates the façade cladding for the first monographic paediatric oncological centre in Spain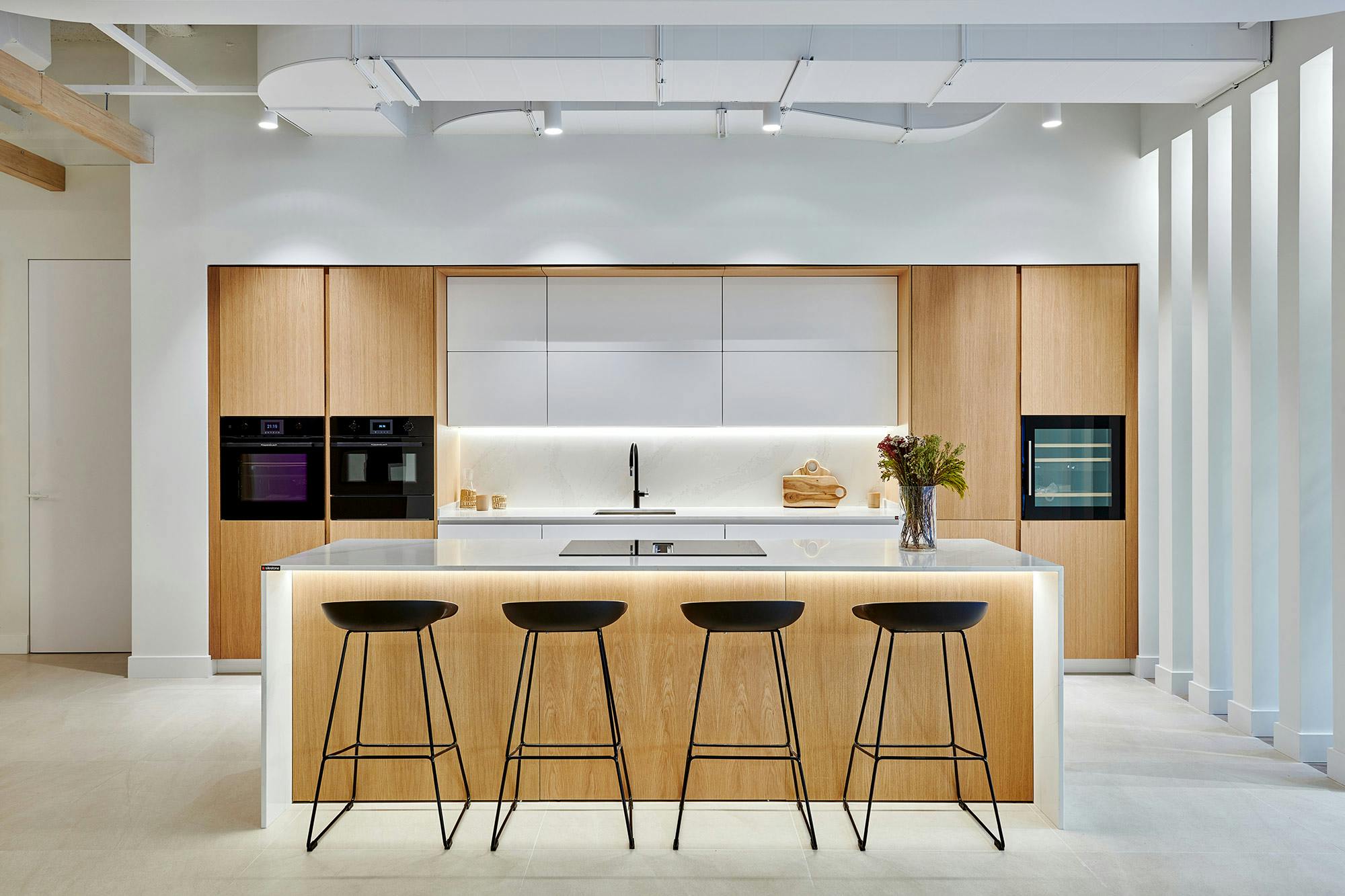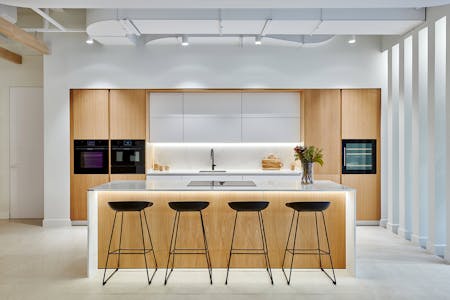 Cosentino, the star of the new functional, modern and sustainable house in the AEDAS Homes showroom in Madrid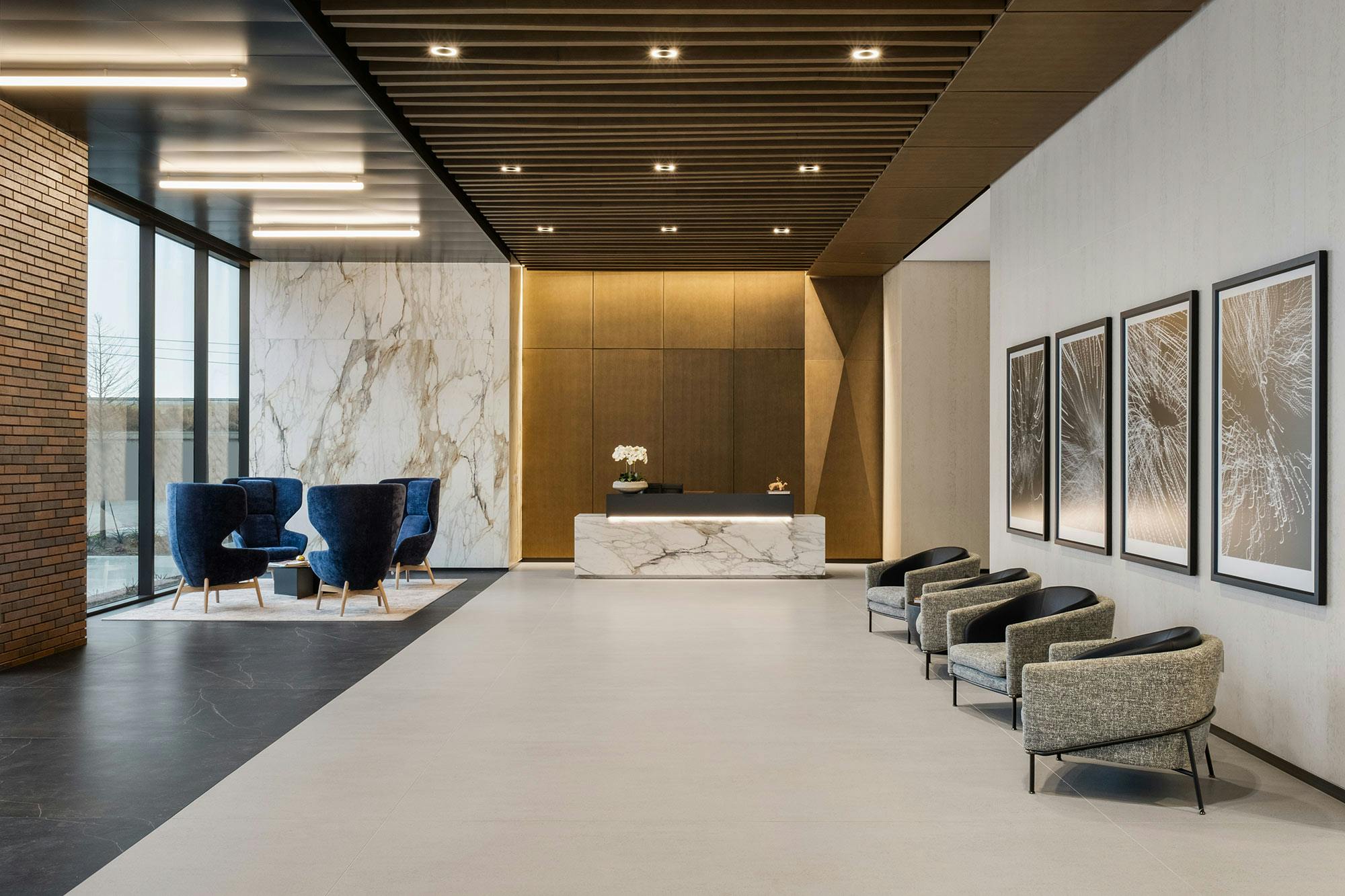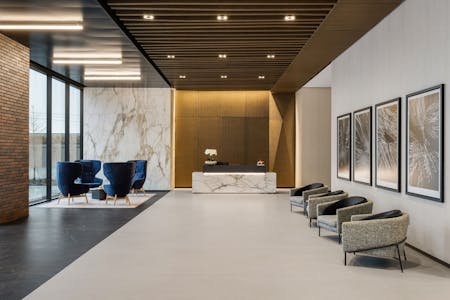 A luxury office building dressed in Dekton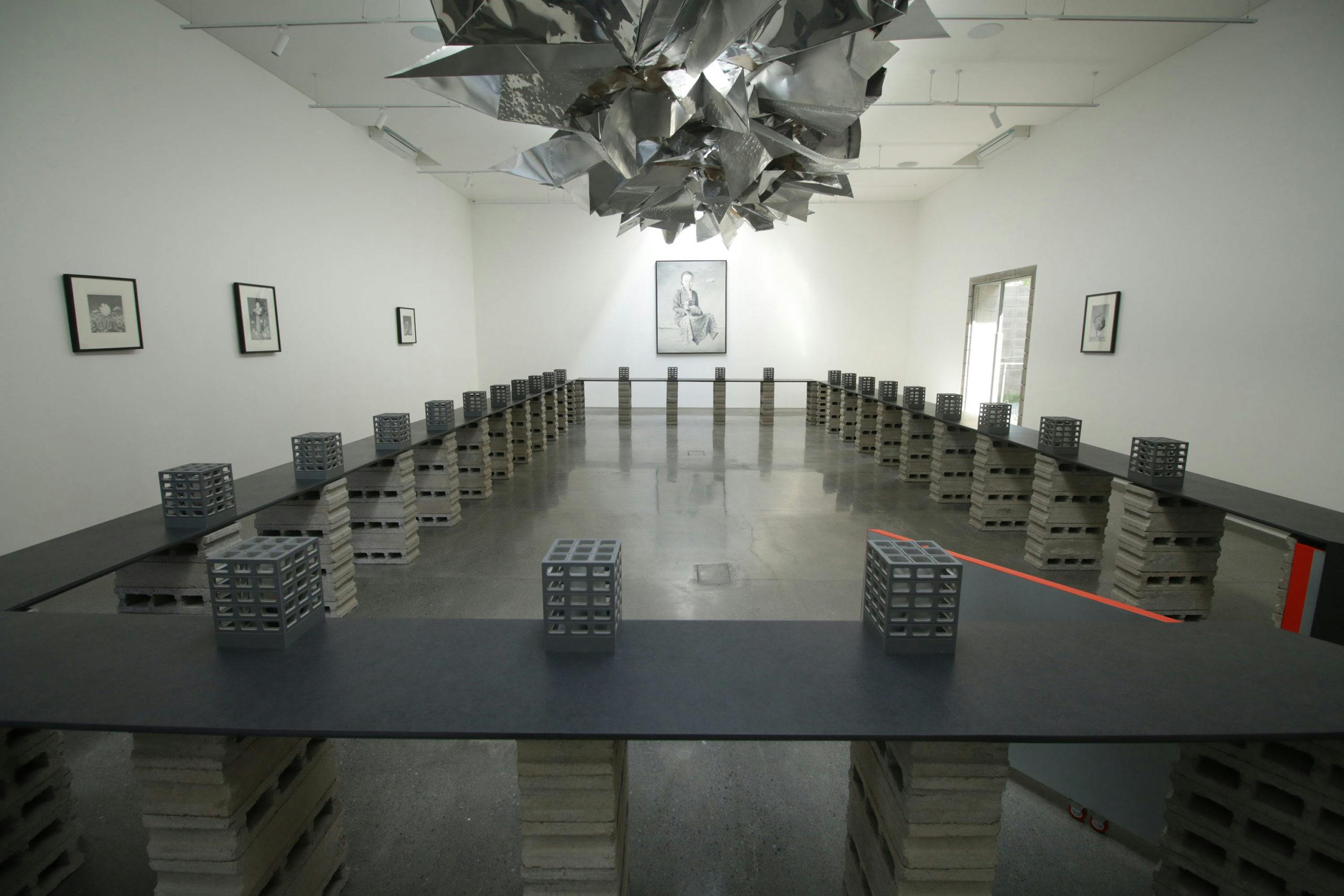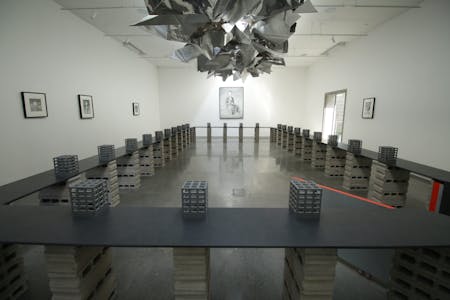 A work of art in the form of a huge table brought to life by Dekton
Professionals form
Do you need information or samples of any of our materials? Would you like to explore a Cosentino partnership?