Case Study
Dekton with distinctive edges
Clerici Müller & Partner Architekten AG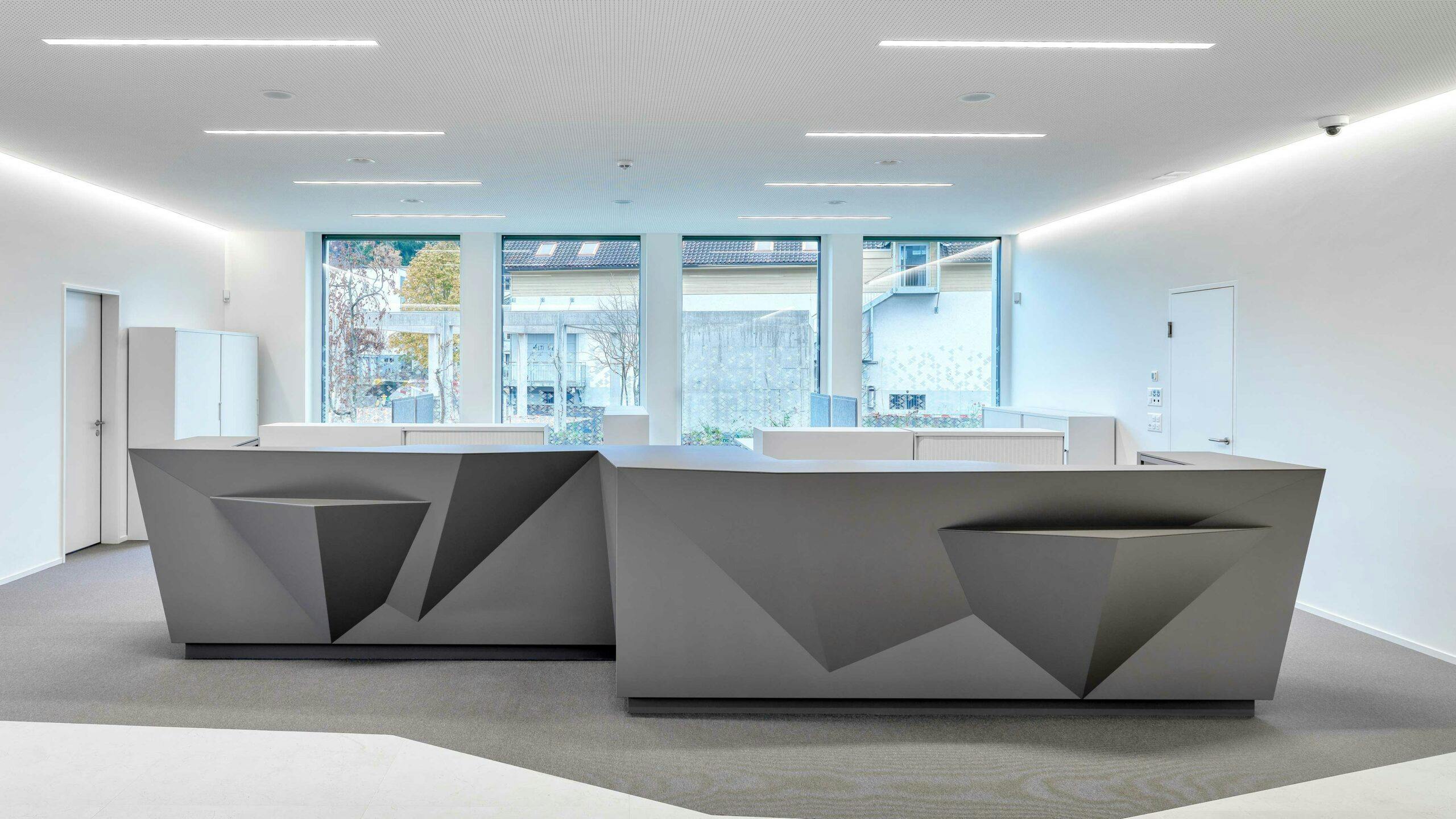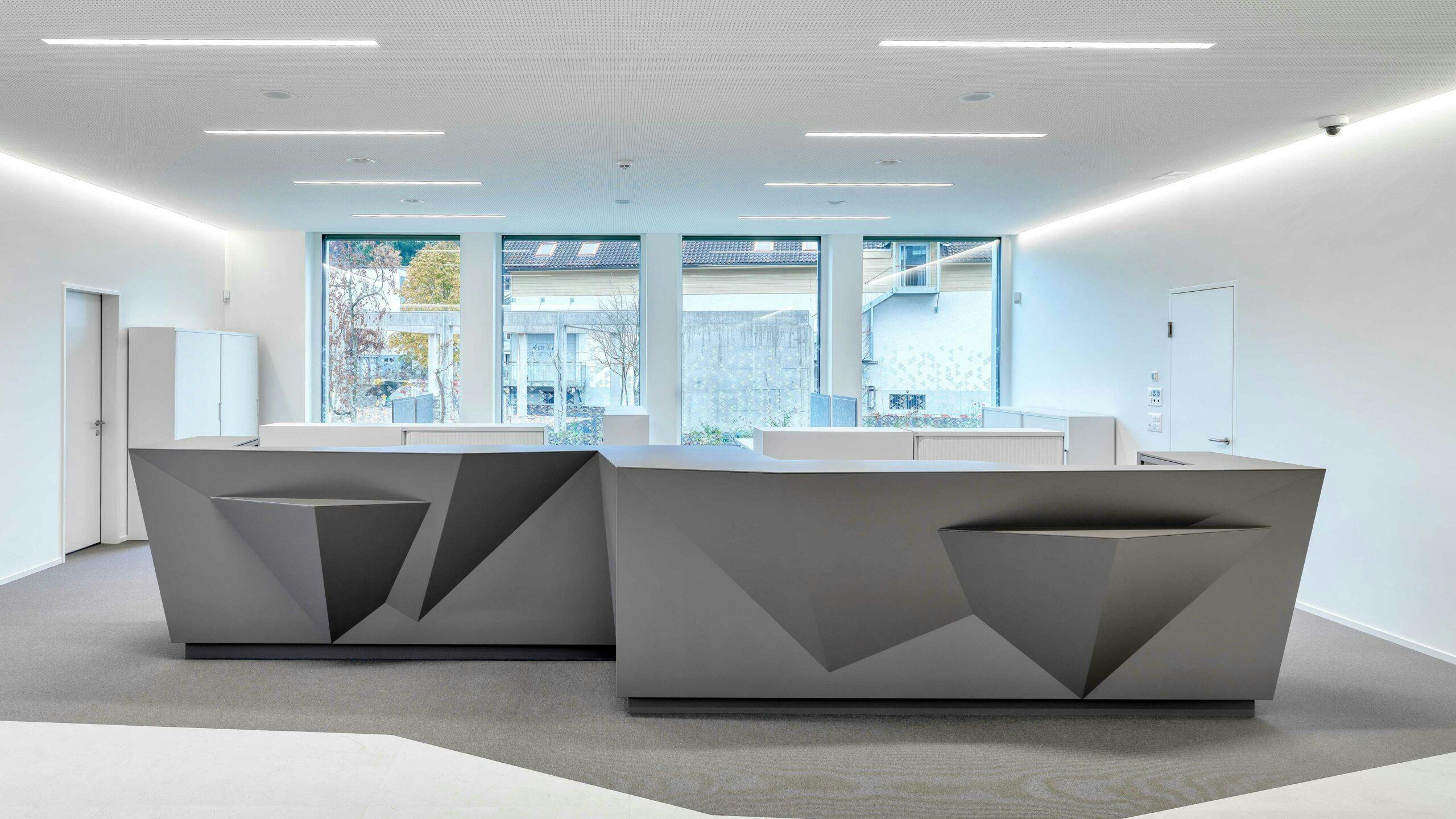 Location
Oberuzwil, Switzerland
Interior designer
85d Innenarchitektur GmbH
Architecture/Design
Clerici Müller & Partner Architekten AG
Application
Reception desk
Dekton, an aesthetic and functional solution
A strong local identity is important to Clientis Bank in Oberuzwil. The distinctive reception counter demonstrates this claim. With its precisely formed facets, it connects the aesthetics of the surrounding Appenzeller Alps with the trust customers place in the business. The high-quality surface consists of ultra-compact Dekton from Cosentino.
Switzerland is famous for its financial industry. Around 260 financial institutions are based in the alpine republic, from global players to local financial providers who, like Clientis Bank, take care of small and mid-sized companies, institutions and private clients with their particularly customer-focused service. When the regional bank in Oberuzwil moved into a new building, 85d Innenarchitektur was commissioned to design the interior.
"The walls and floors in the open reception area are very bright, with a warm, soft lighting effect", says Silvan Derungs, an interior designer at 85d. "Although the overall architectural concept is understated in terms of style and colour, the reception area is a striking focal point. The crystalline form reflects the values and strong foundation of the bank, which is situated at the foot of the nearby Säntis and Churfirsten mountains".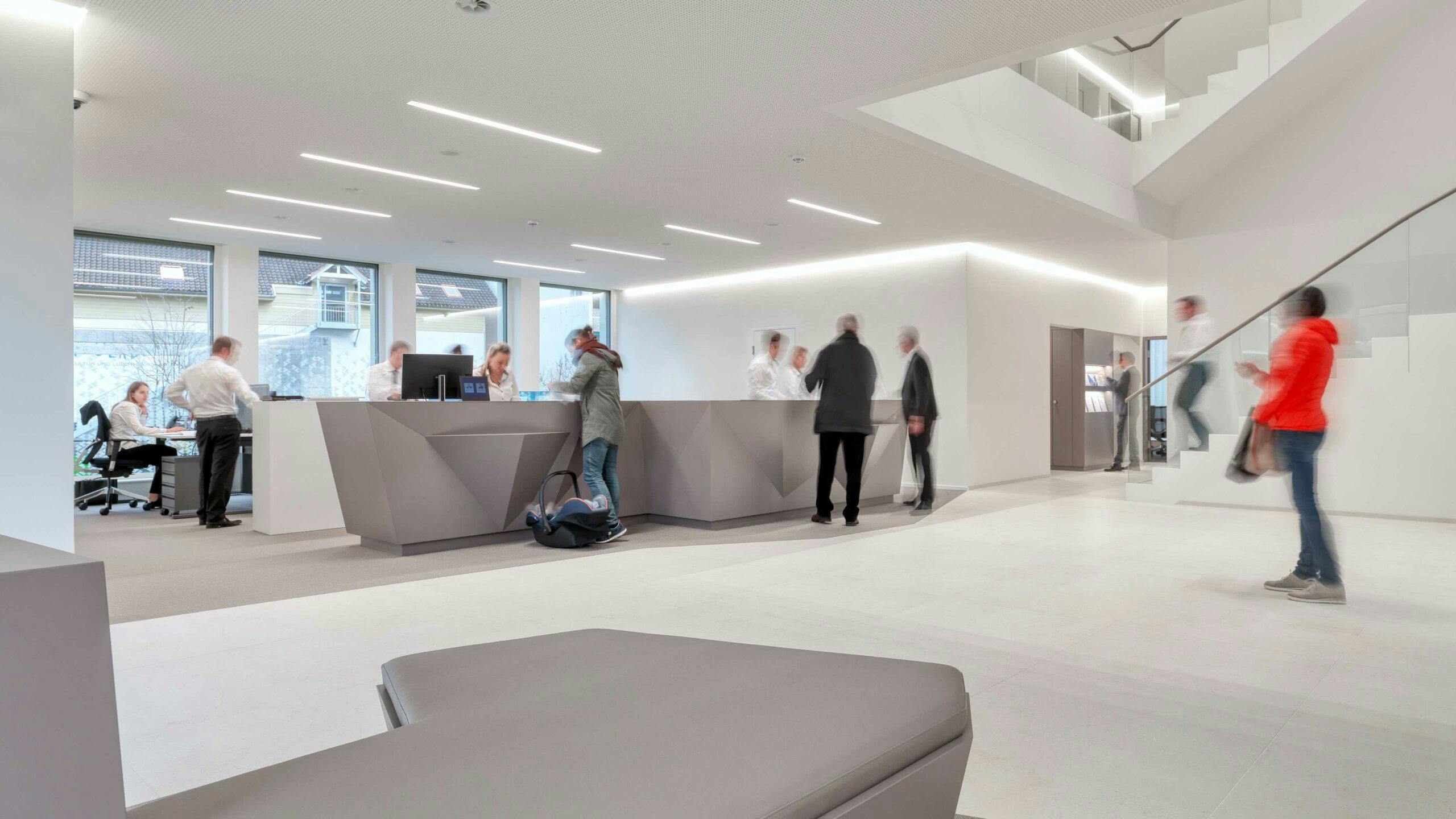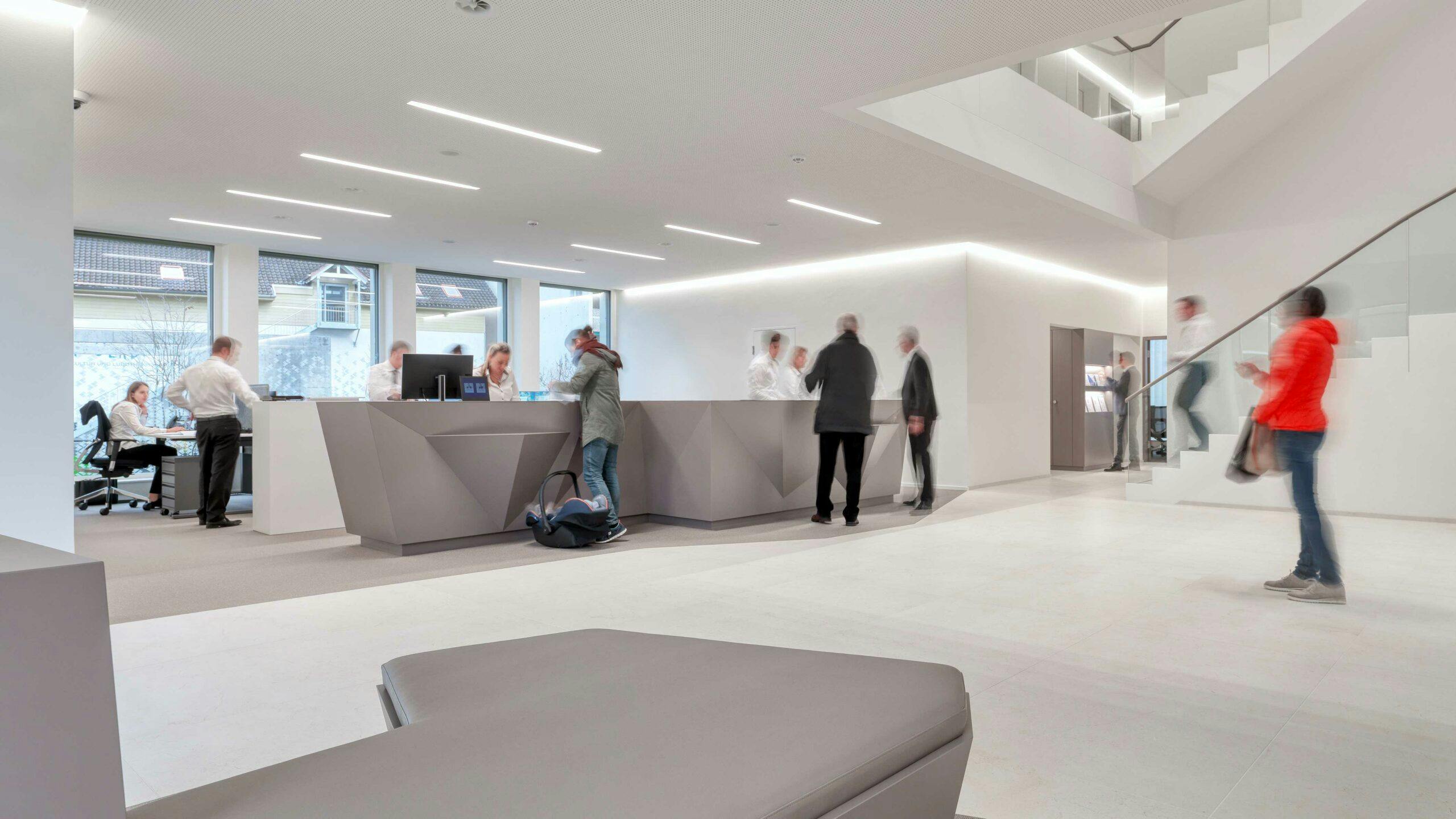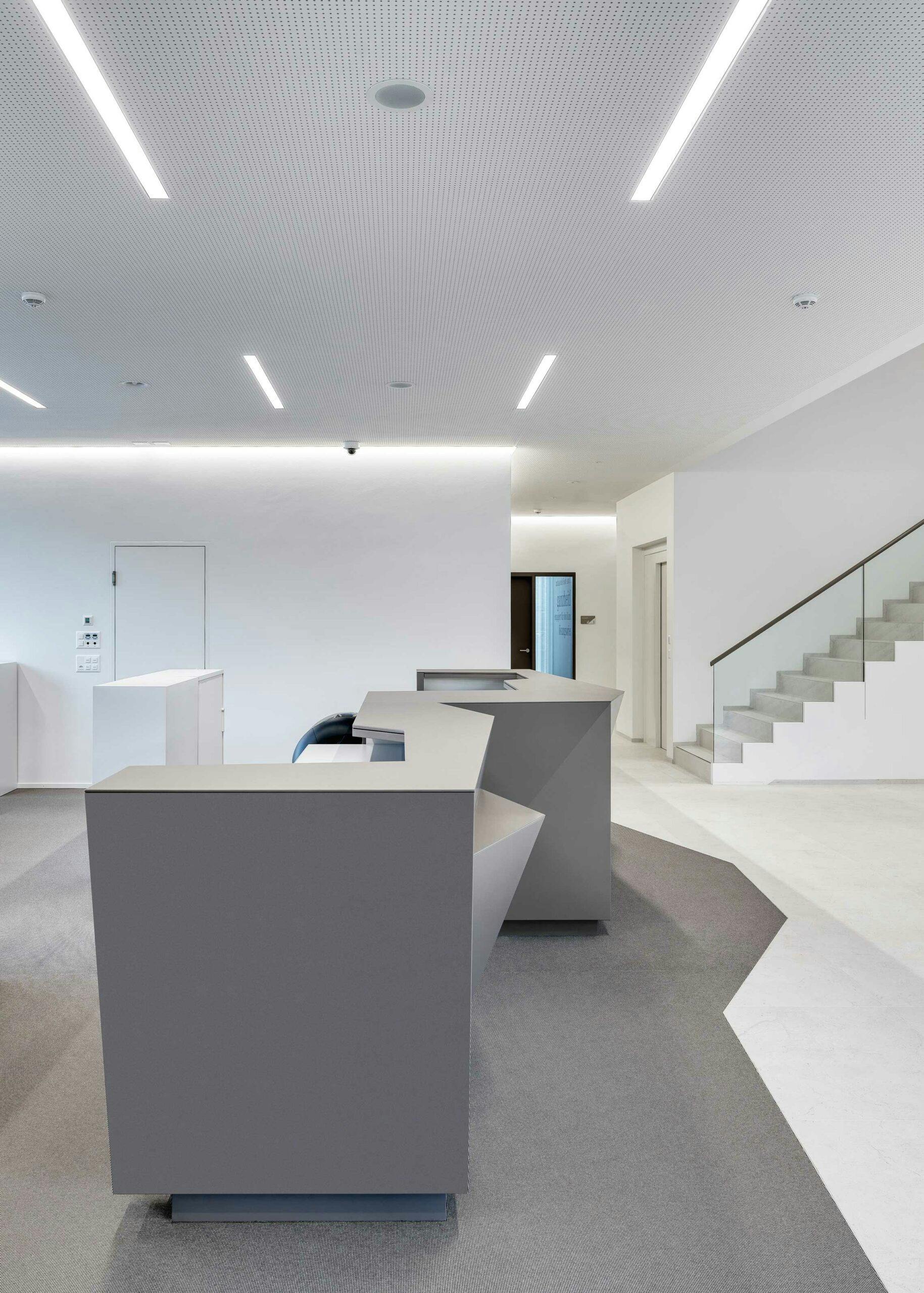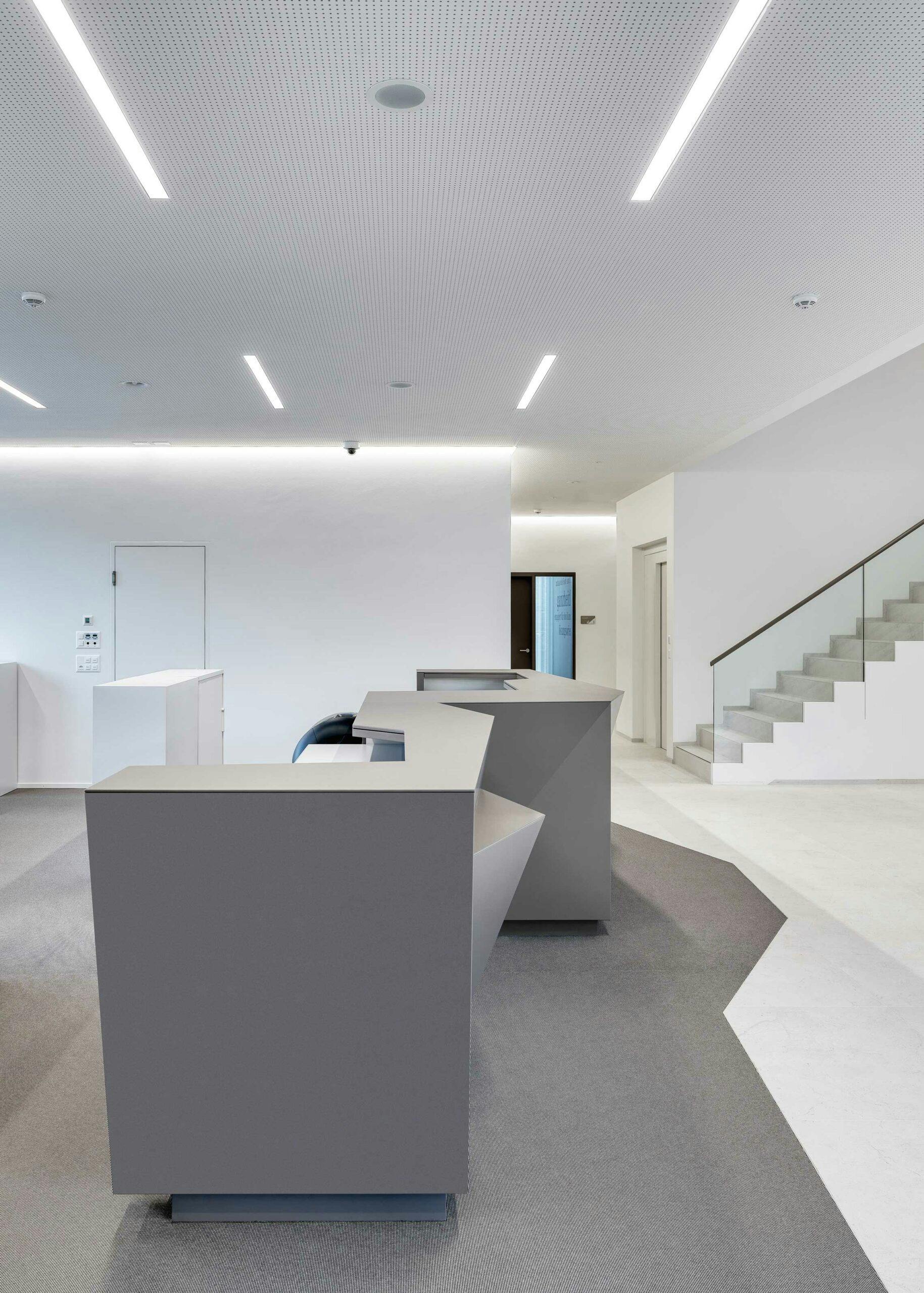 Reflecting values and security
"Customers can be welcomed quickly and easily at two tiered counter levels", explains carpenter Luzio Egli. "We co-ordinated the features and measurements with 85d using a 1:1 sample, on-site, exactly to the requirements of customers and bank staff. Fixtures mounted on the cabinet provide places for customers' personal items and handbags. In addition, it was also important to integrate electric lift tables and safes on the advisors' side."
For durable, high-quality and easy-care furniture, Clientis agreed to the recommendation to use Dekton by Cosentino in the colour "Galema" for the surface. Dekton consists entirely of natural minerals, which are combined in a sintering process under high pressure and heat. The UV-resistant, solid-coloured and ultra-compact material is available in sizes up to 324 x 147 cm and thicknesses from 0.4 to 2 cm.
Do you need help with a project?
Contact our specialists for advice
Do you need help with a project?
Contact our specialists for advice
"The main obstacle was constructing the complex furniture in such a way so that the surface and cabinet have a monolithic texture and colour, and all components sit exactly flush," explains Egli. During the renovation work, the Dekton panels for the FEINHARD surfaces were cut to a custom design and profile for the 3.46 m², 1.2 cm thick counter surface. In just a few days, this was placed and fitted to the cabinet, which was as yet untreated.
Next, the furniture was disassembled once again in order to complete the beautifully textured painting on the front panels. Finally, the "marriage" between the cabinet and the surface took place on-site, at the bank. The extensive and detailed preparations paid off: The front panel and DEKTON surfaces are perfectly matched. The homogeneous surfaces and high-precision edge details make the reception counter a distinctive trademark.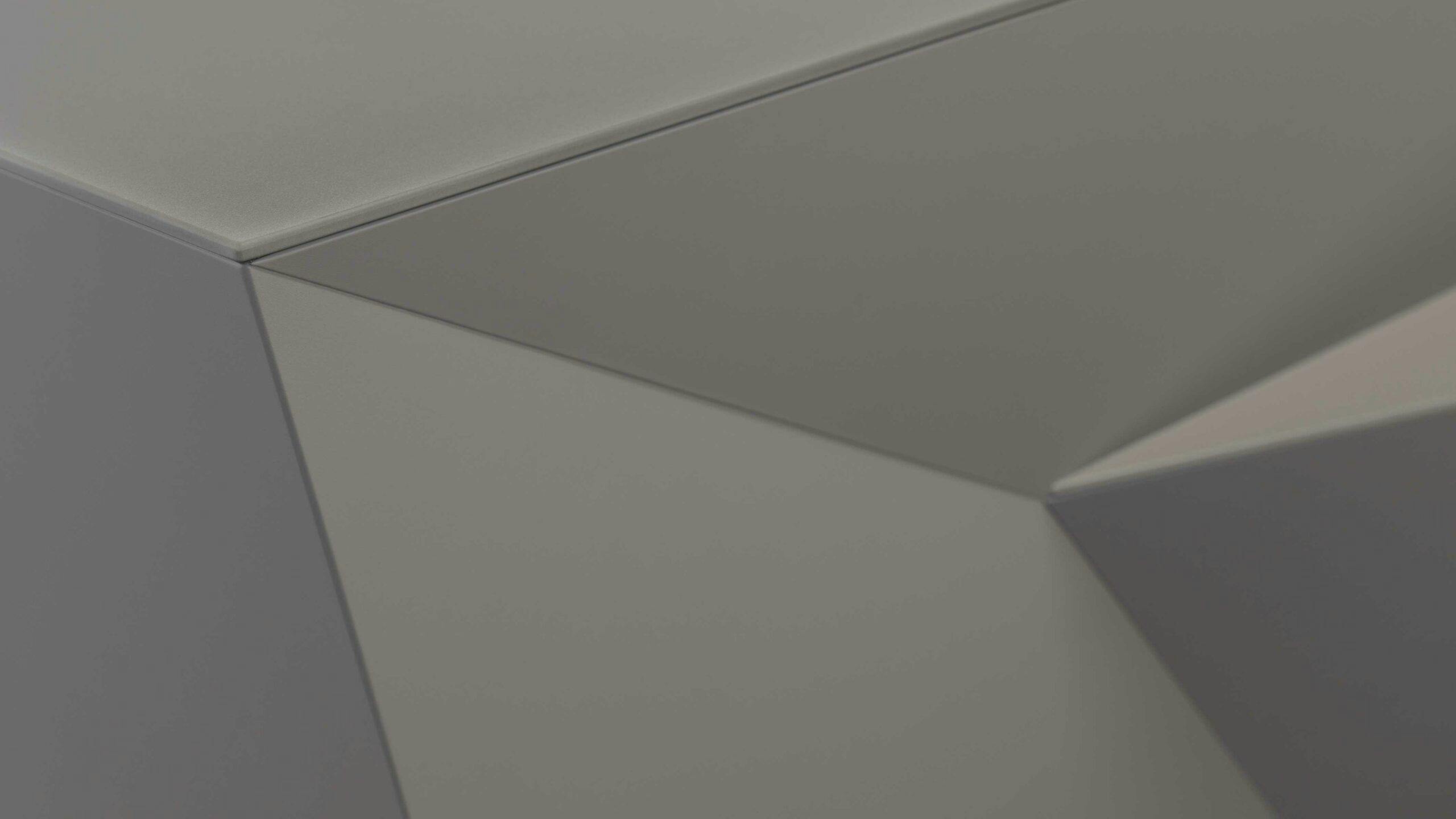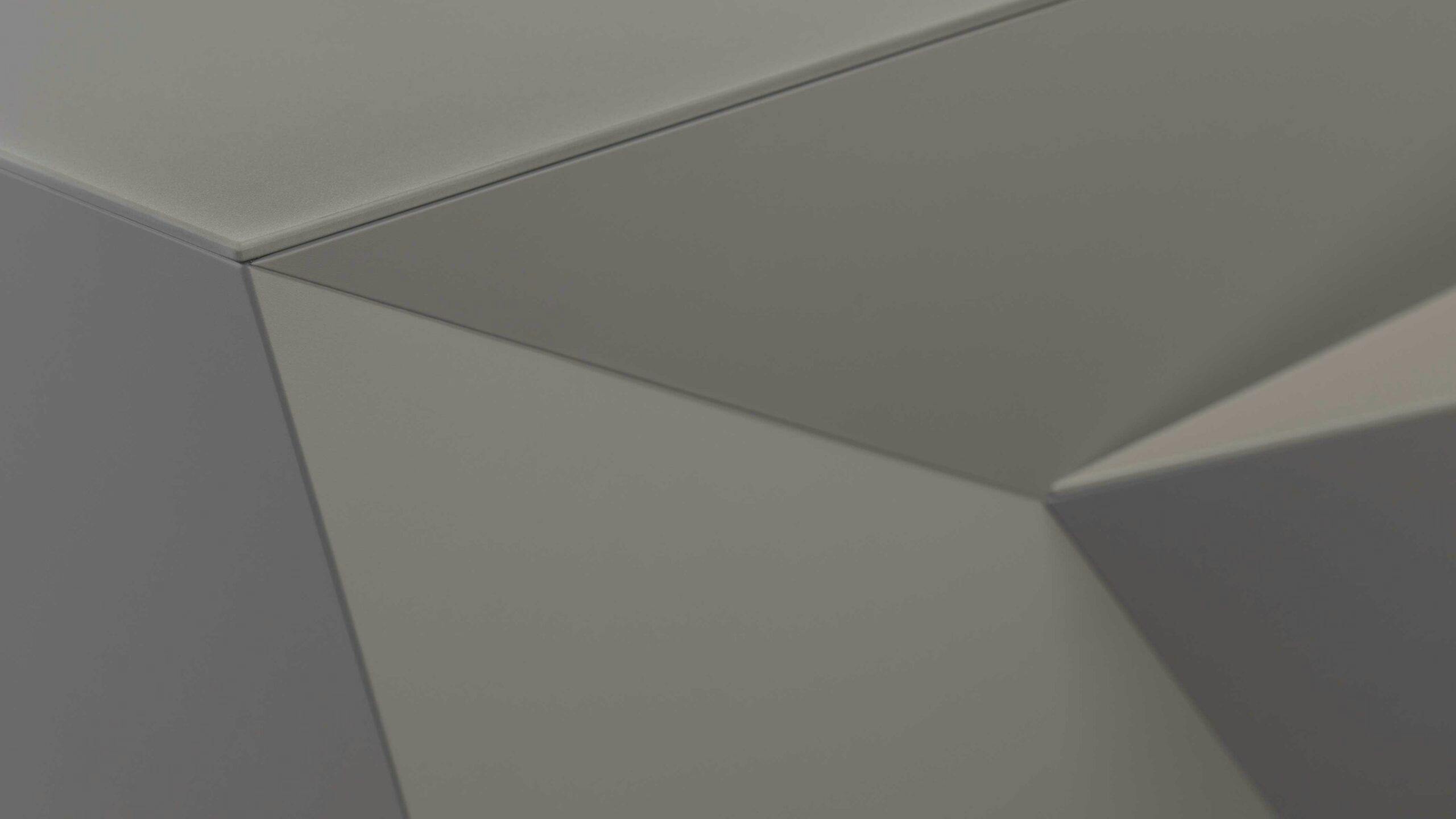 Cosentino's materials used in this project
Explore Similar Case Studies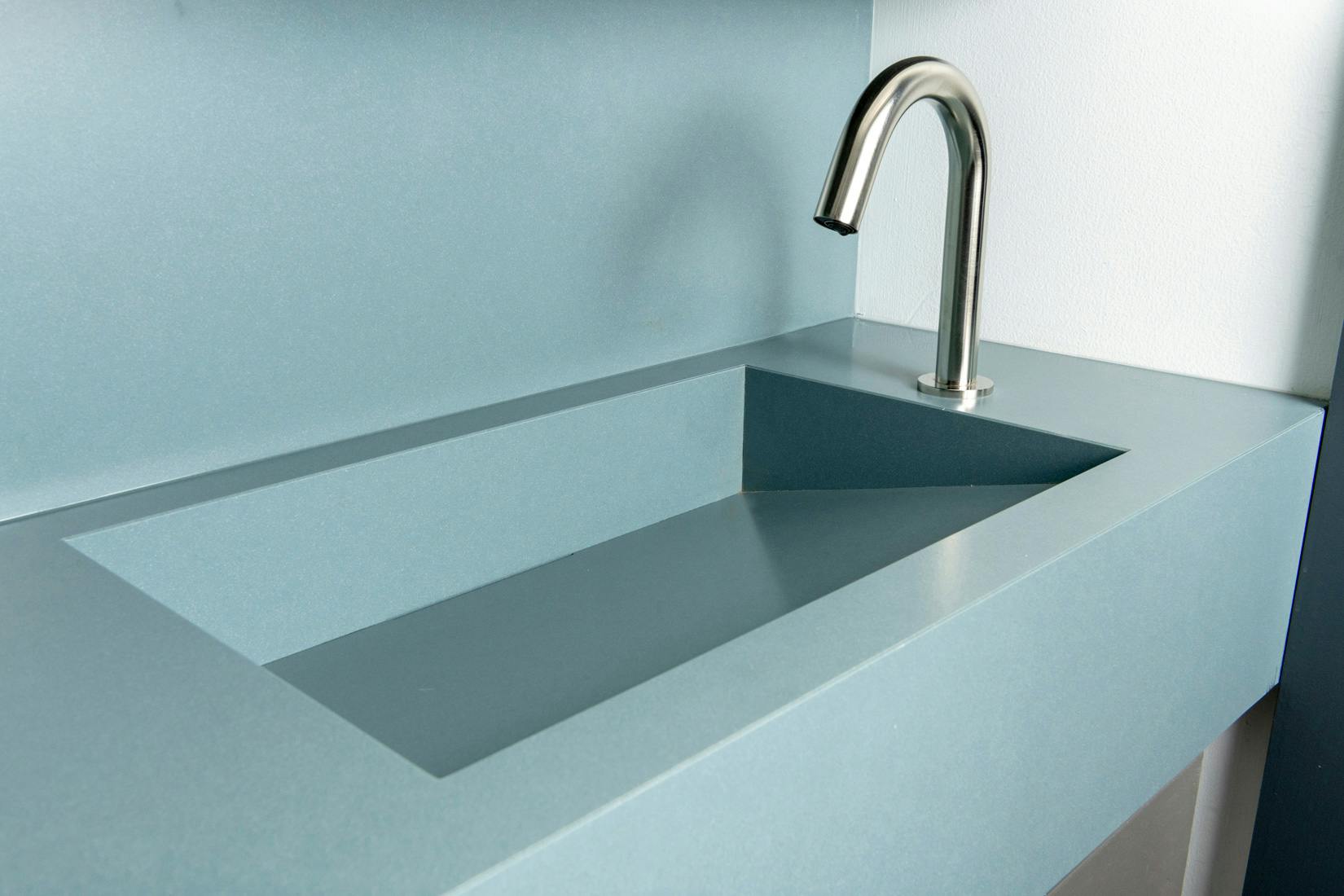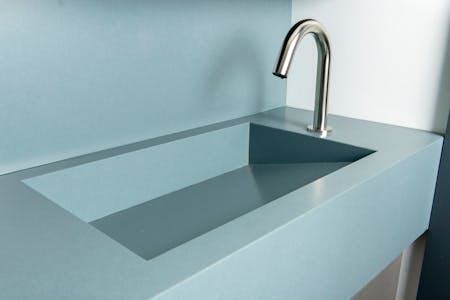 Sustainable washbasins in Mediterranean colours and modern design for the groundbreaking Superloo bathrooms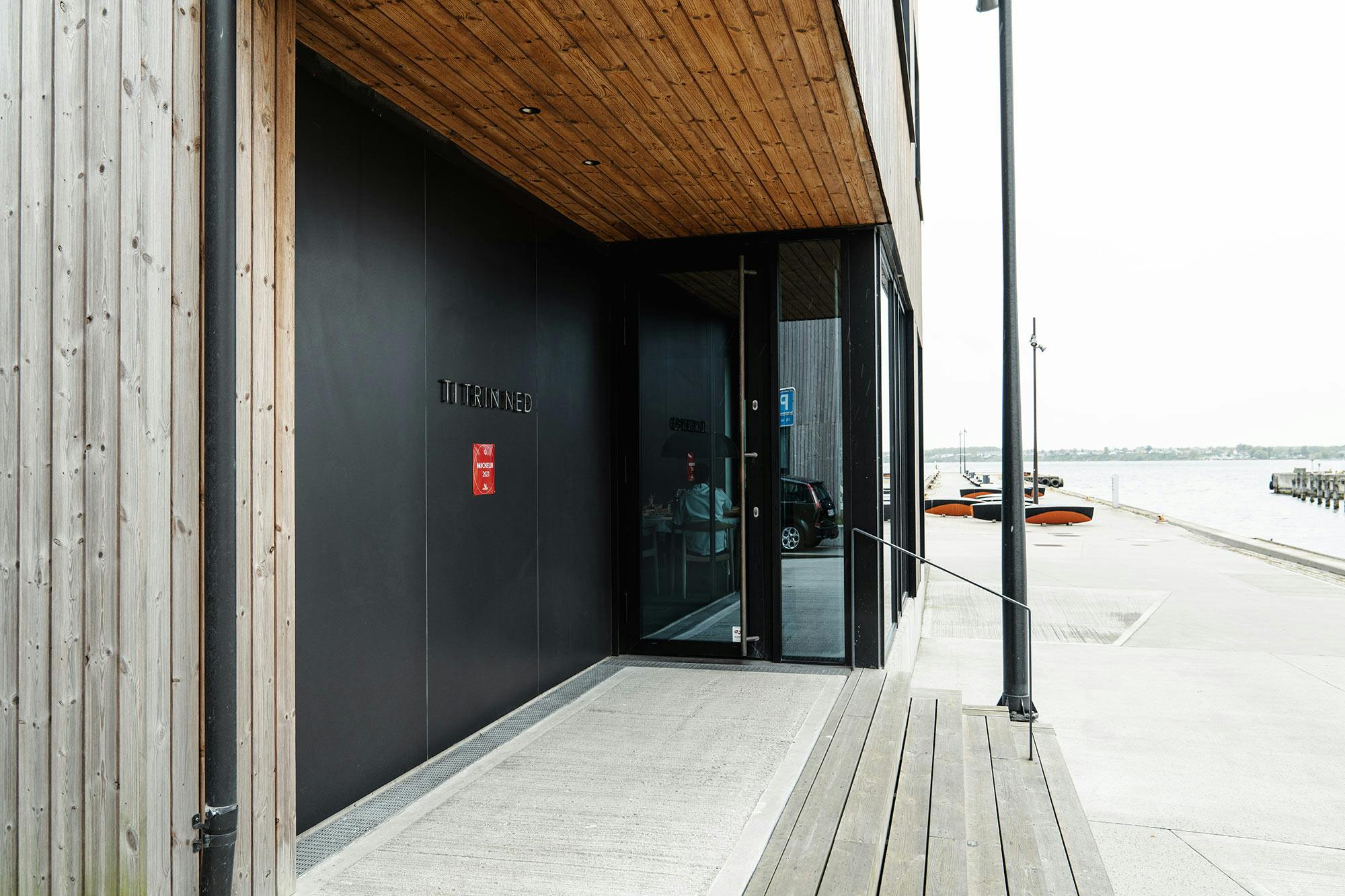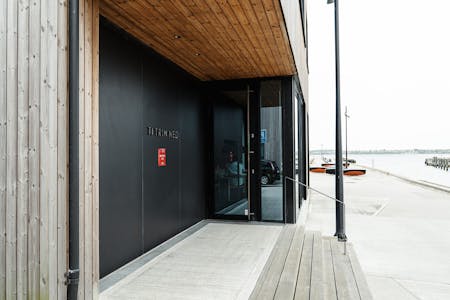 This Michelin-starred Danish restaurant uses Dekton on its façade to withstand the harsh marine environment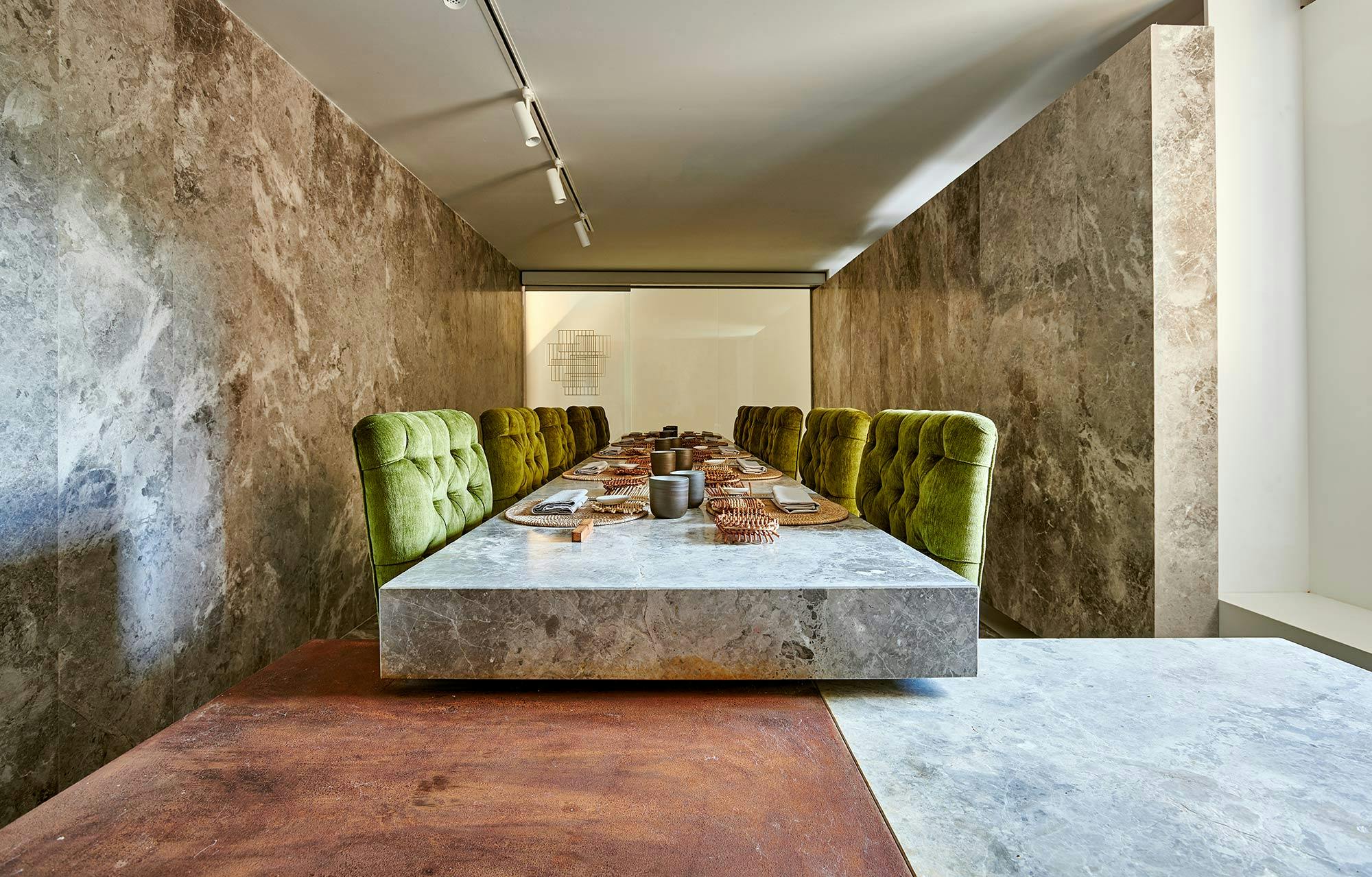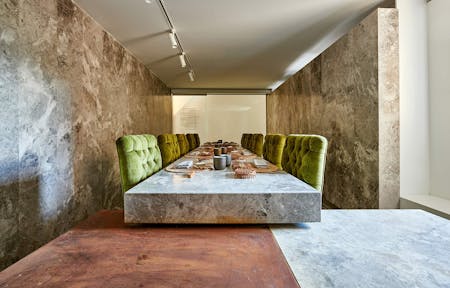 Two restaurants with a shared kitchen achieve visual continuity thanks to Dekton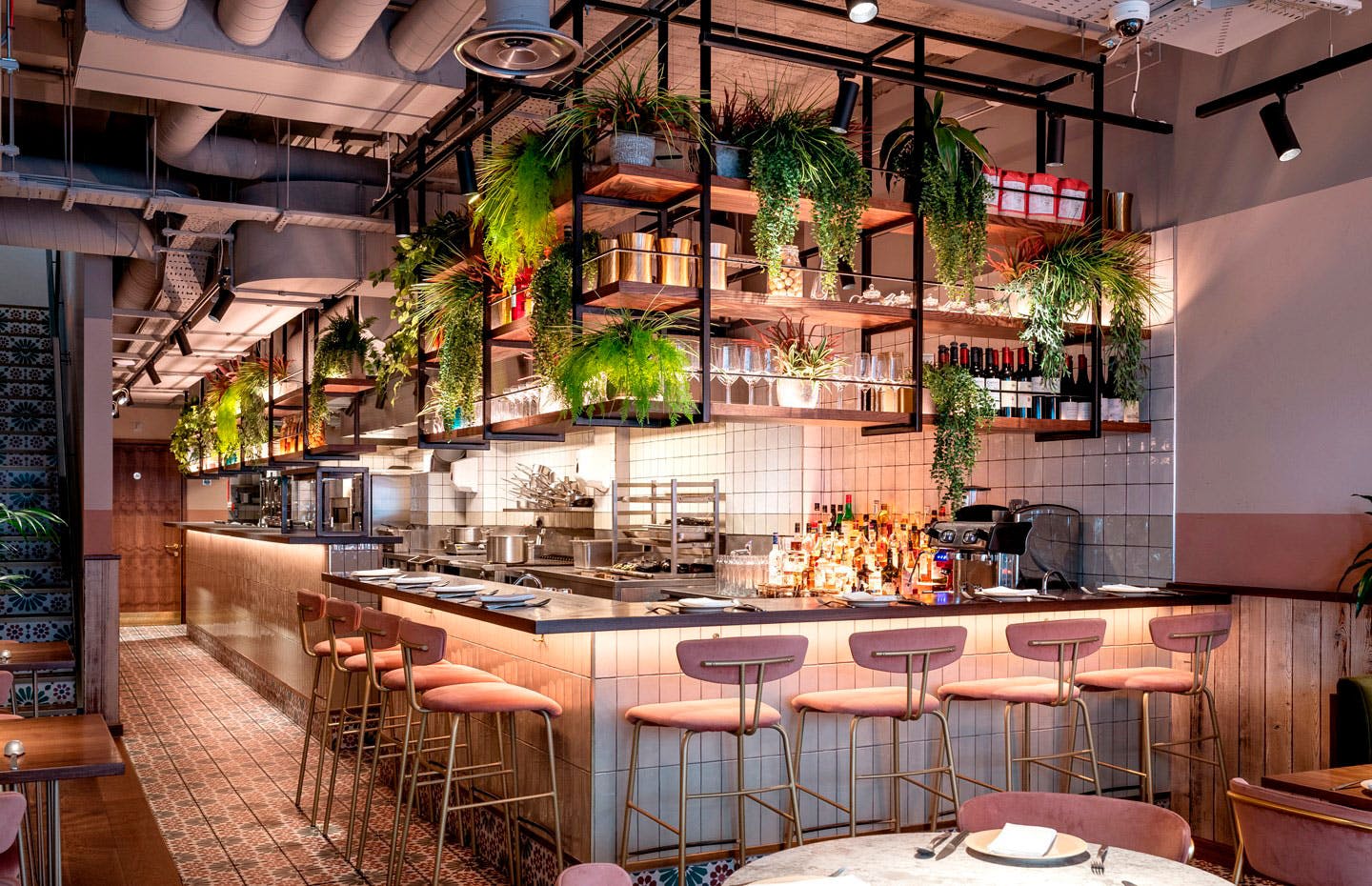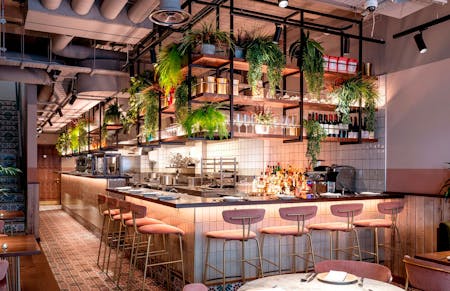 Dekton adds character to a neat and refined London restaurant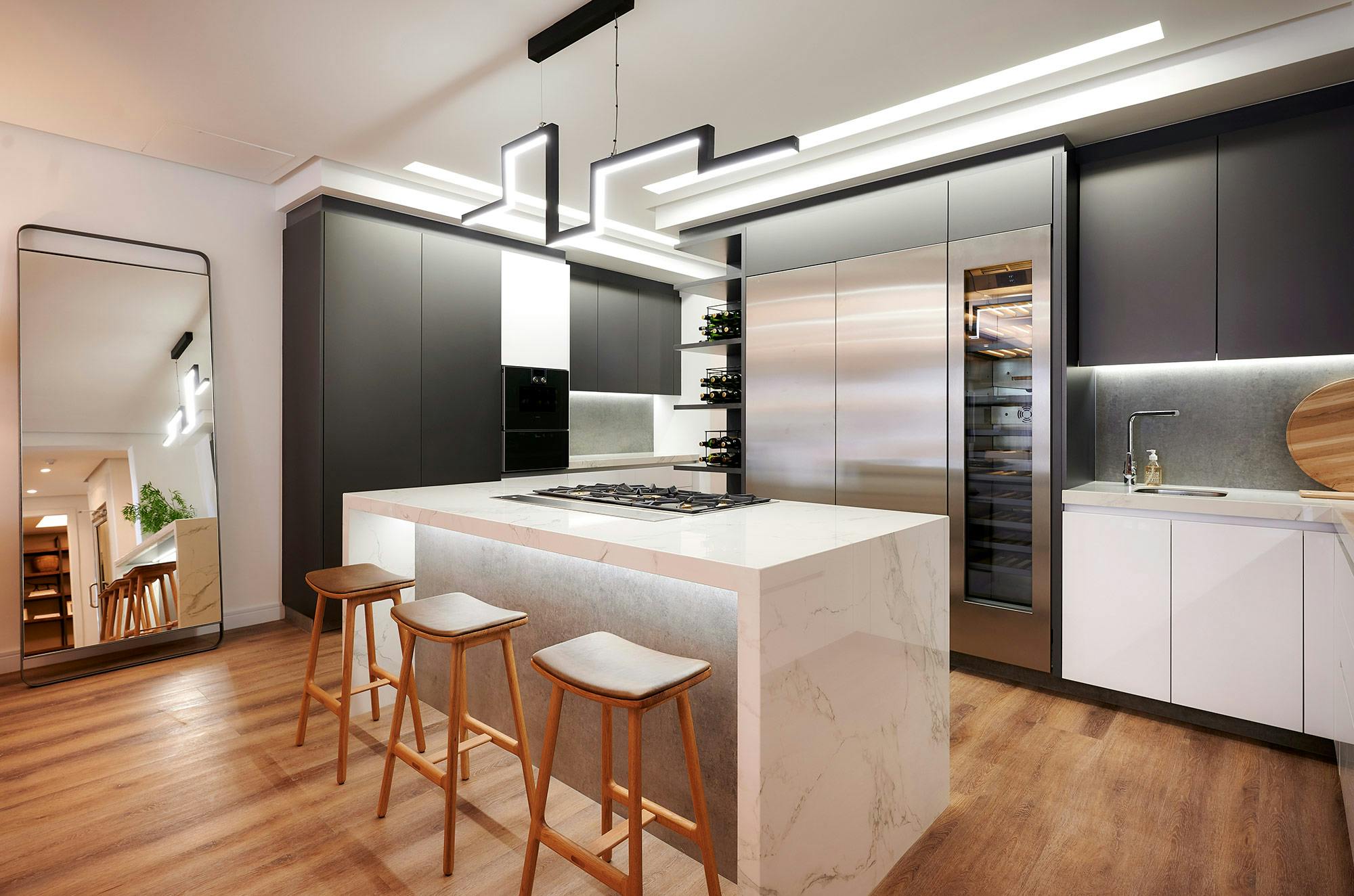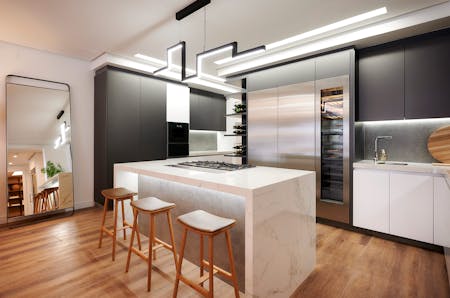 Dekton showcases its versatility in a high-end residential development in South Africa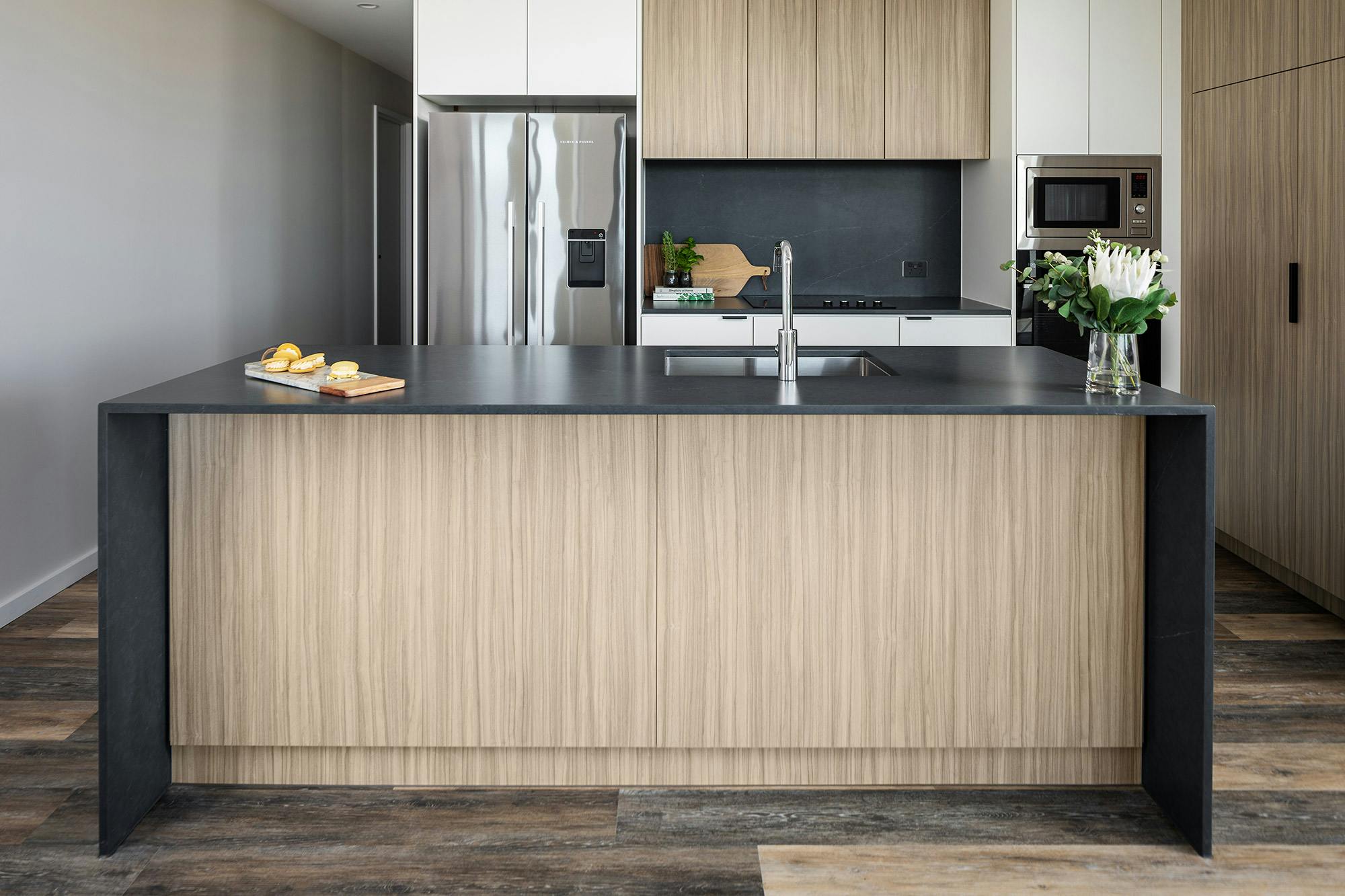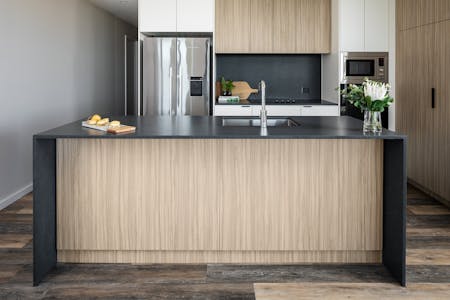 A luxurious rental building chooses Cosentino for its durability, elegance and sustainability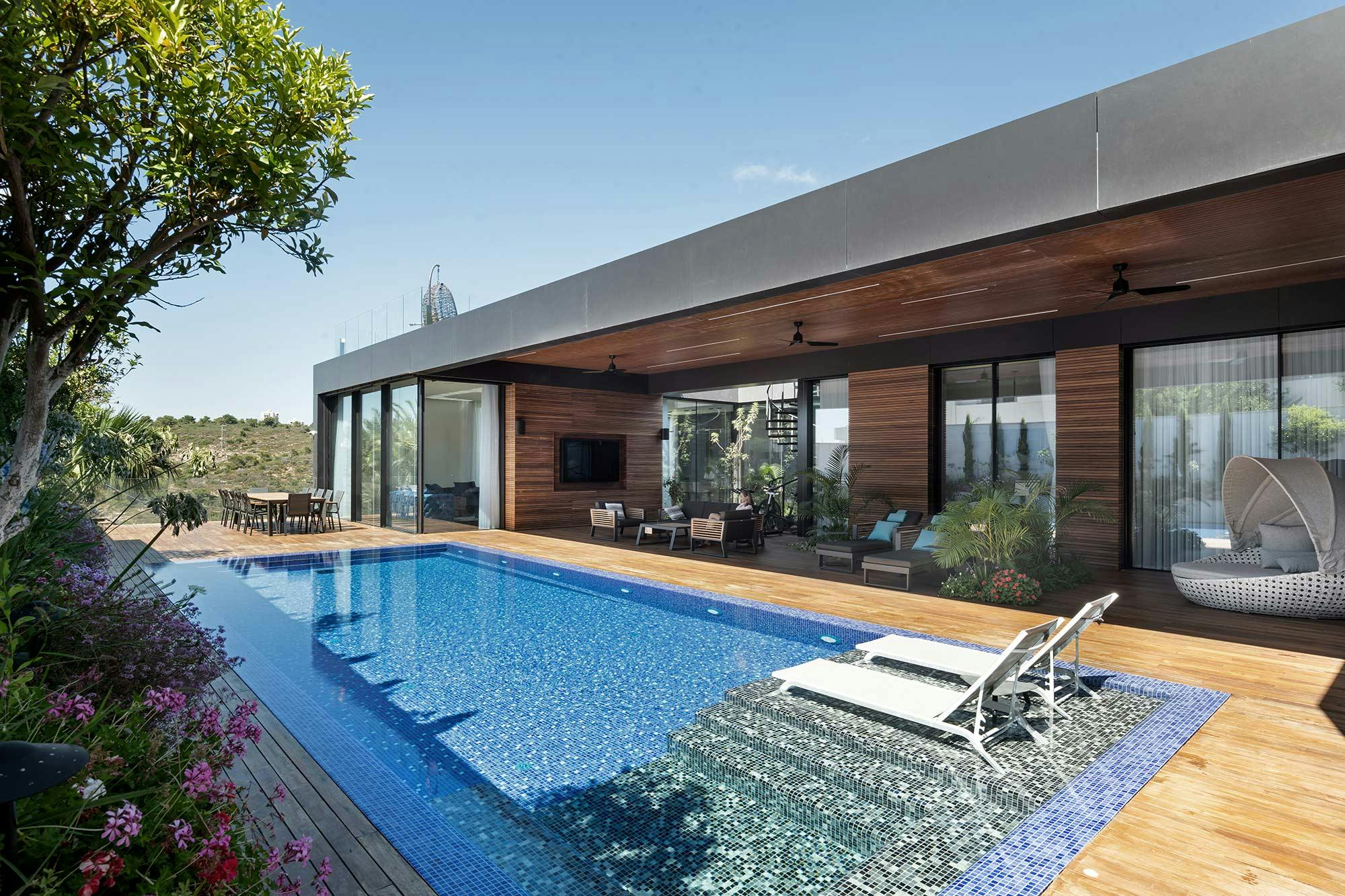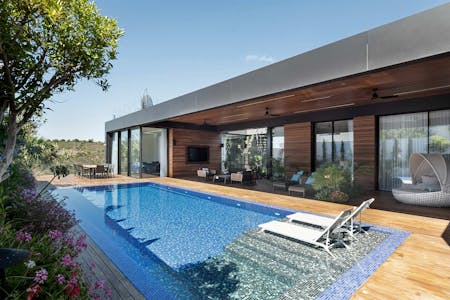 Glass, Iroko timber and Dekton for a façade with a lot of character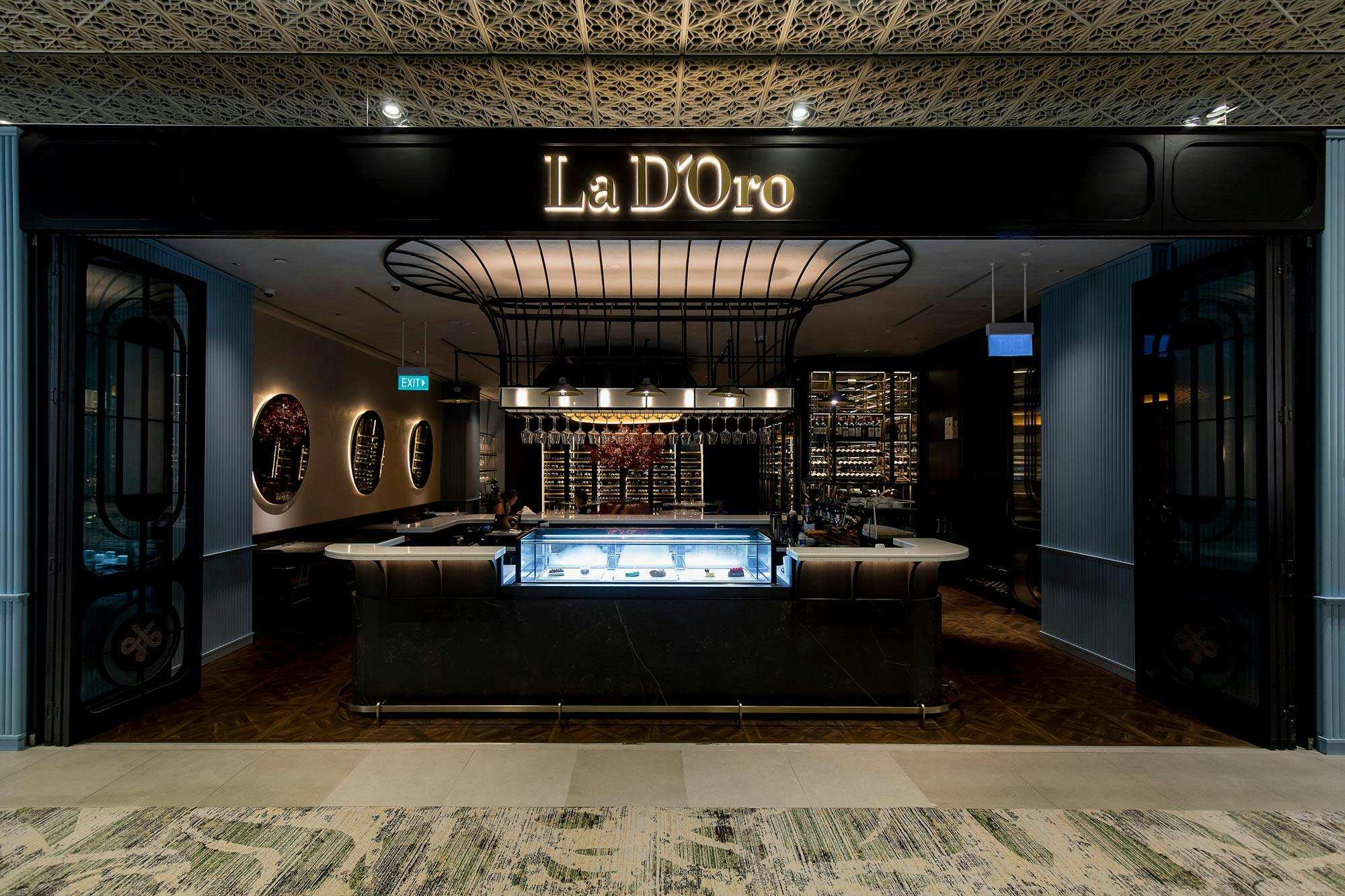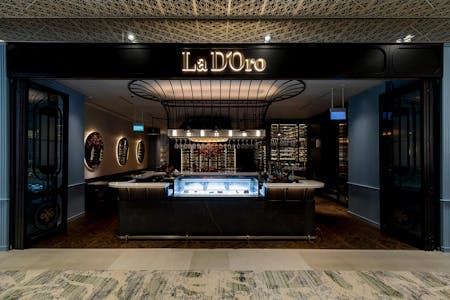 This ground-breaking haute cuisine restaurant in Singapore relies on Cosentino's functionality and elegance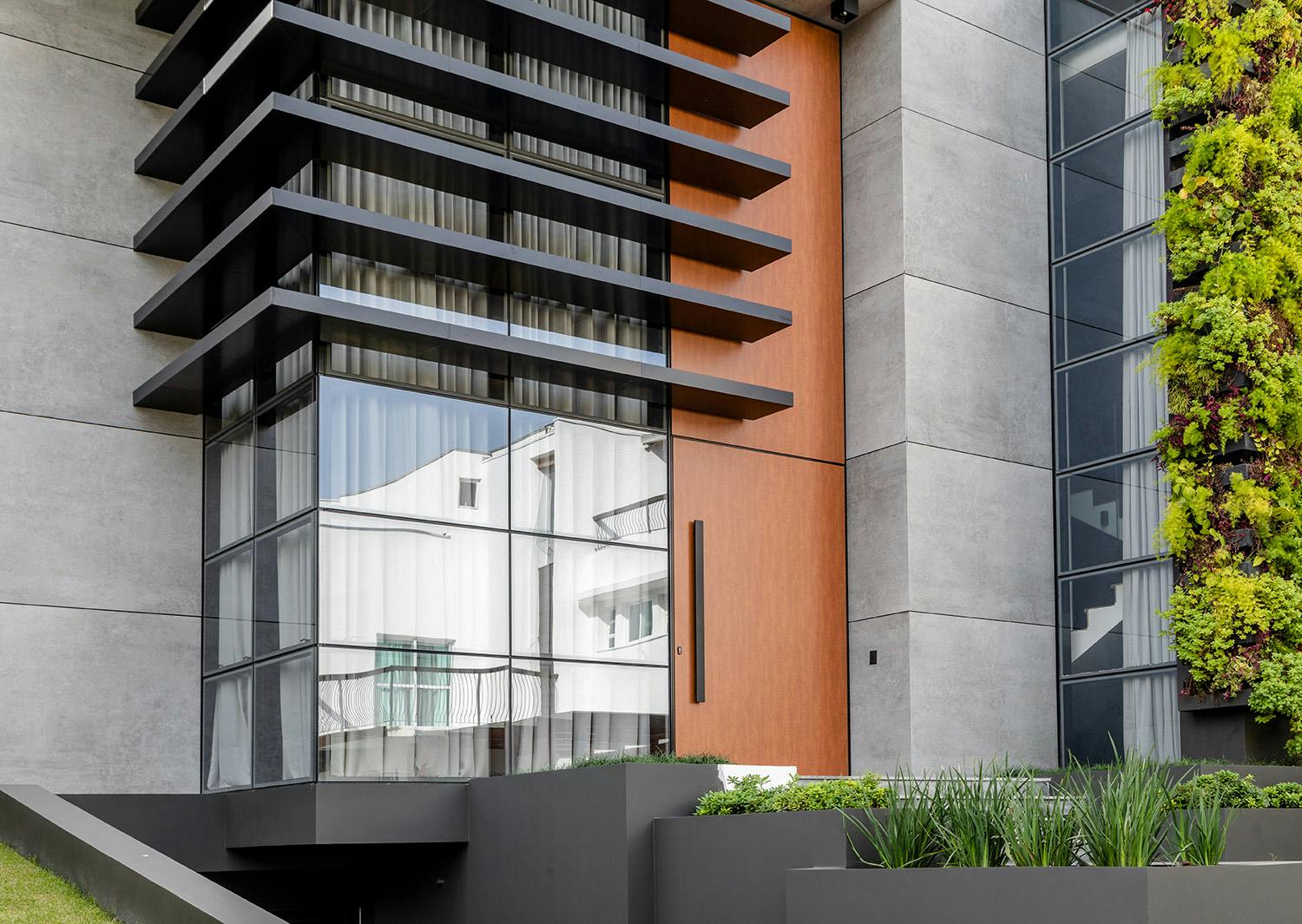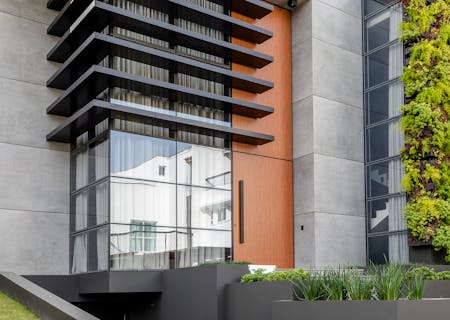 A very sturdy home by the sea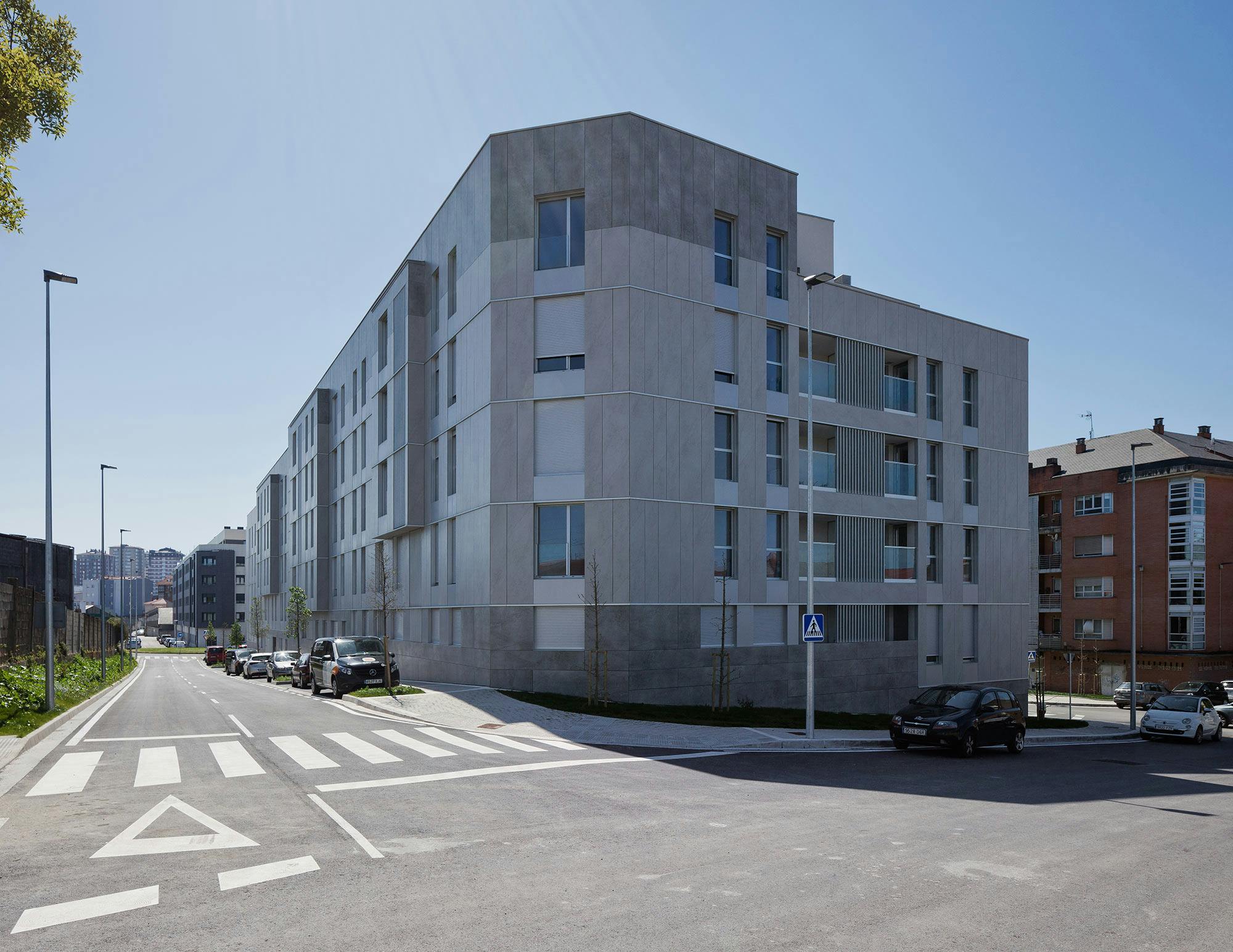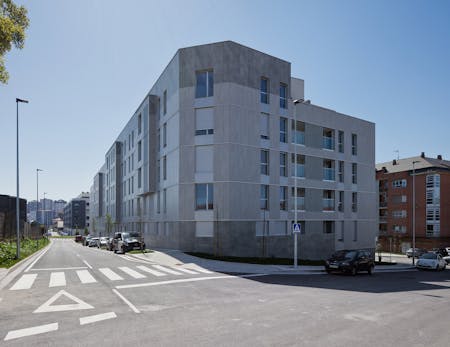 Compact style for a subsidised housing building
Professionals form
Do you need information or samples of any of our materials? Would you like to explore a Cosentino partnership?