Case Study
Crowne Plaza, eco-conscious beauty made with Silestone
Tremend Architects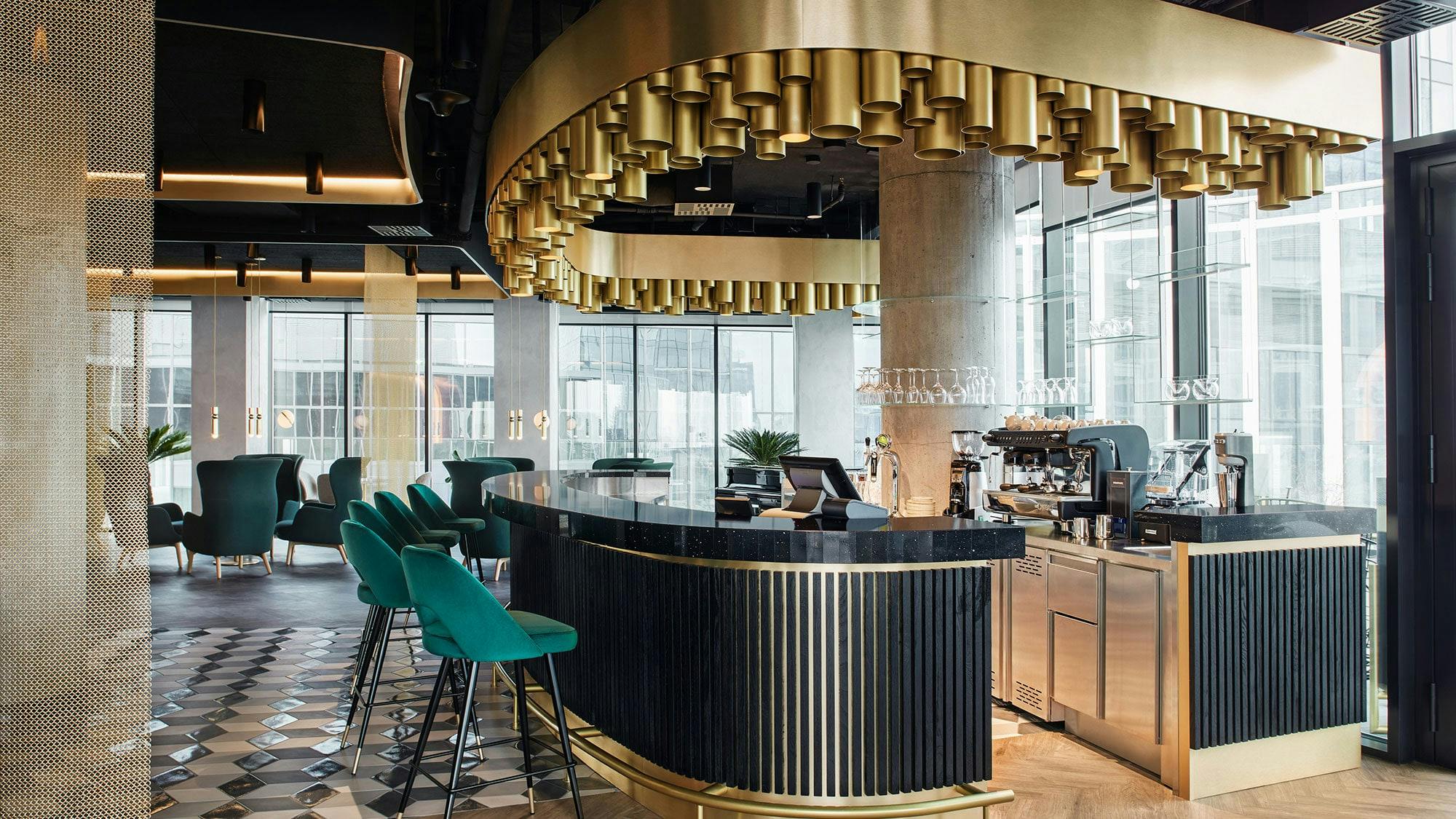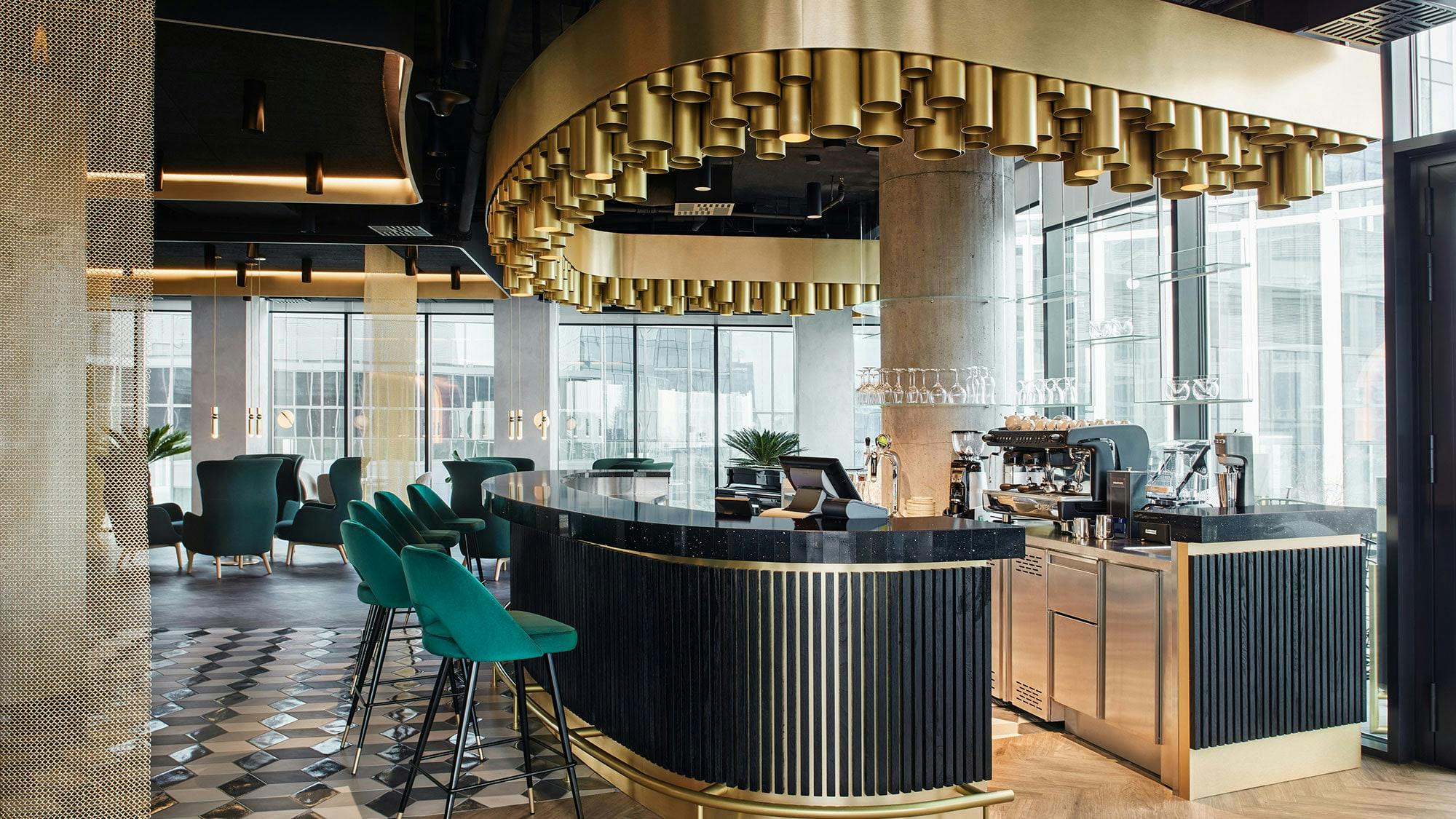 Architecture/Design
Tremend Architects
Colour
Calacatta Classic | Eternal Noir | Eternal Marquina | Negro Stellar
Application
Tabletops | Bar surfaces | Conference center reception | Sky Bar toilet countertop & washbasin
Respect for nature, in every detail
Crowne Plaza - The Warsaw HUB had its opening in November 2020. This modern, multifunctional hub in the center of Warsaw, the capital of Poland, is an outstanding building and attention catcher. Two skyscrapers connected by a bridge are a place for conference centers, relaxation zones, hotels and office space. This is also the place for the first hotel from the Crowne Plaza chain in Poland. The interior design was entrusted to the Tremend studio from Warsaw, experienced in similar projects.
The main theme in the interiors of Crowne Plaza is the Vistula River and its unique wild nature. Respect for nature is manifested not only in this clear reference to the river, but also in the conscious selection of materials. Common areas are covered, among others, with Silestone by Cosentino, company that constantly develops its circular economy model. On top of that, Cosentino surfaces are characterized by exceptional durability and wear resistance.
"We decided to choose Silestone because, first of all, we want to cooperate with producers that respect the natural environment. Besides, this material fits perfectly into our main theme. The veins presented on the slabs bring to mind a river, which is in the center of our project", explains architect Magdalena Federowicz-Boule, CEO of Tremend.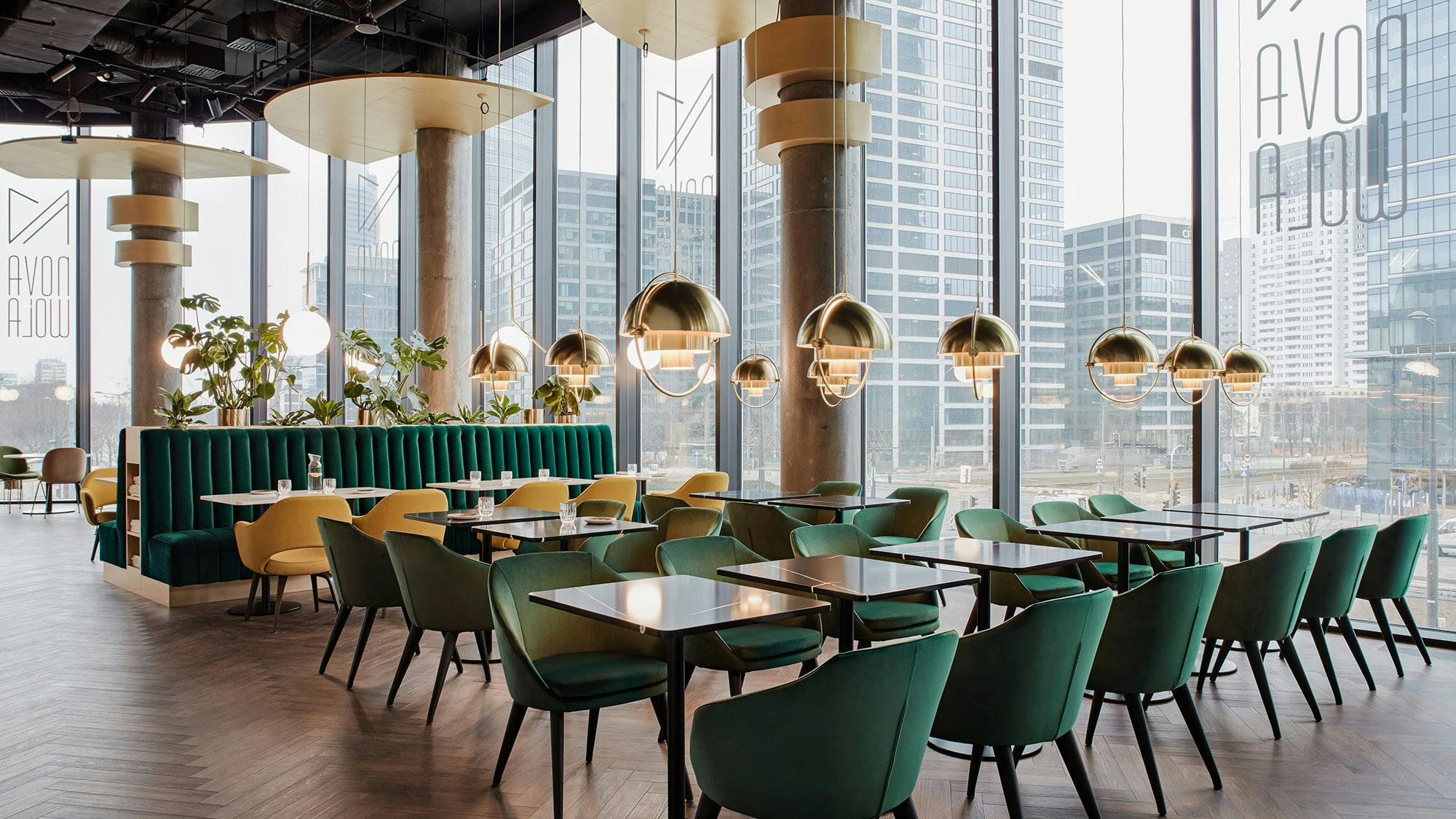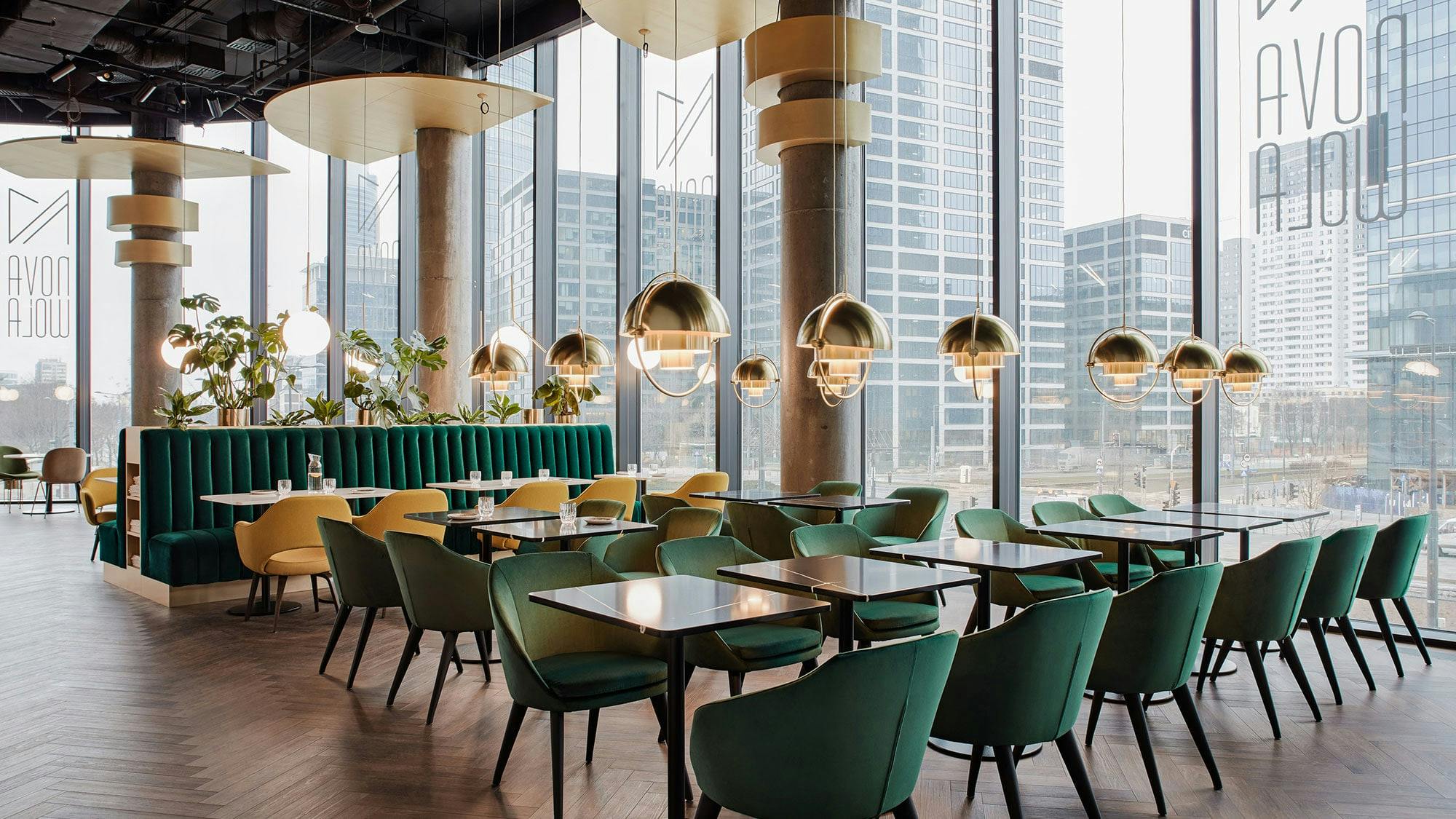 A chromatic gallery to recreate any atmosphere
The common areas reflect the bustling city life. They are full of color and eclectic. They are characterized by a wealth of textures, finishes and exceptional attention to detail - we will not find random decorative elements here. We will see beautifully finished bars - starting from the spectacular lobby bar, covered with white conglomerate Silestone Calacatta Classic and "crowned" with an impressive copper-colored frame, restaurant bars, as well as the Sky Bar on the top floor of the hotel. This luxurious space is completed by a sparkling black bar finished in Silestone Negro Stellar.
Pay attention to the furniture - soft leather, pleasant fabrics combined with a subtle pattern of durable tables. Black Silestone Eternal Noir used on the countertops combines perfectly with warm brown seats and old gold of the lamps and furniture details. The conference center, however, has been kept in the lifestyle spirit. It evokes associations with a modern command center, filled with new technologies and cozy at the same time.
Do you need help with a project?
Contact our specialists for advice
Do you need help with a project?
Contact our specialists for advice
Cosentino, more than a supplier
The interior of the hotel uses the highest quality materials to reflect the metropolitan character of the place and meet the expectations of guests from around the world. Designer lighting, a lot of natural greenery, carefully selected furniture - all this creates a modern space that will suite everyone. One of the consistent elements that one can find in many spaces are tables by NAP. Their minimalistic form is enriched by variety of veined tabletops by Silestone.
"Our adventure with Cosentino began with this great adaptation of the Crowne Plaza interiors. We were pleasantly surprised with the quality of all products, as well as with the communication and service of the company. Our orders were ready on time and in the agreed configurations. We will certainly introduce Silestone and Dekton countertops into our future designs", says Mikołaj Wielowiejski, Sales Director of NAP.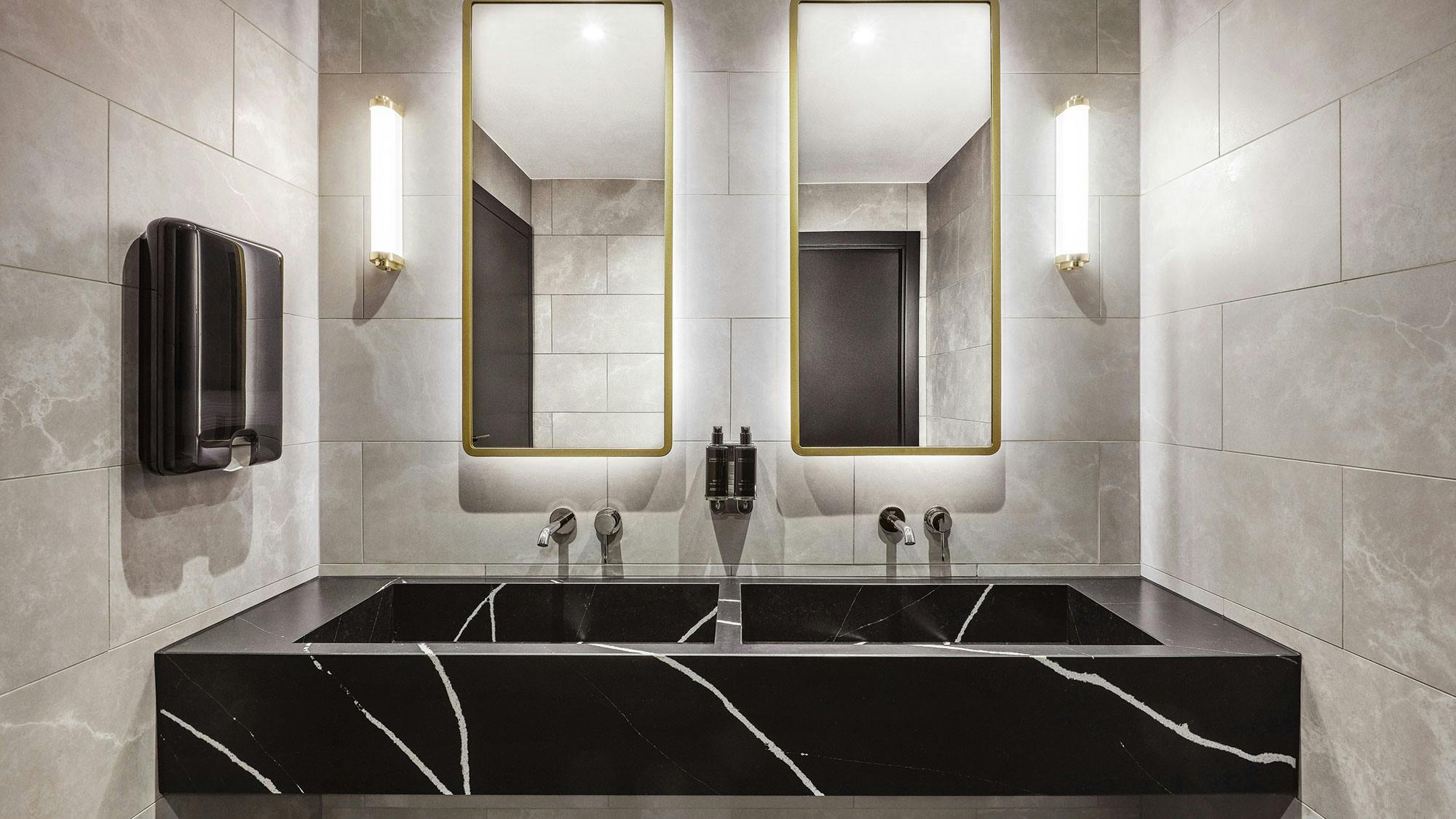 Cosentino's materials used in this project
Explore Similar Case Studies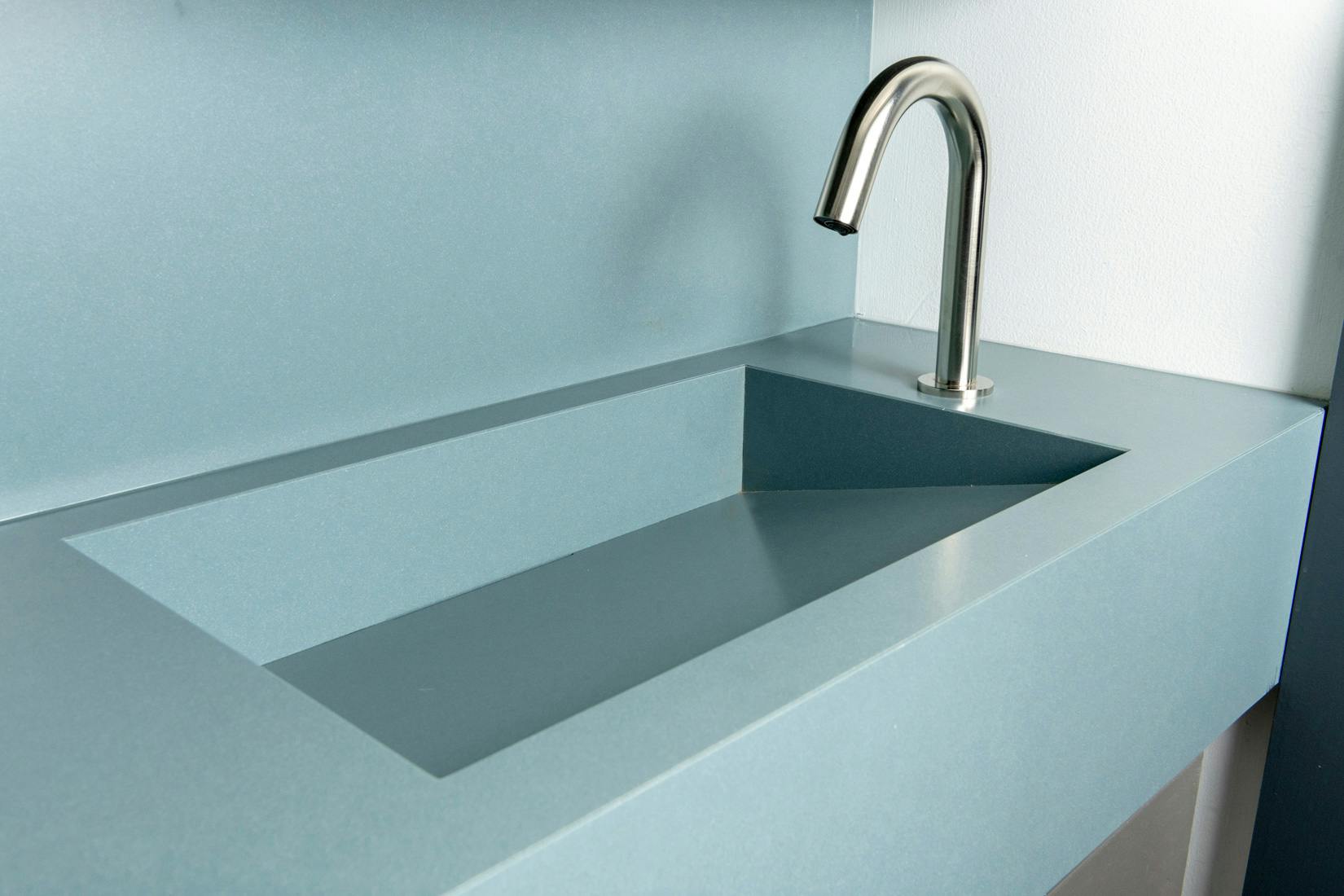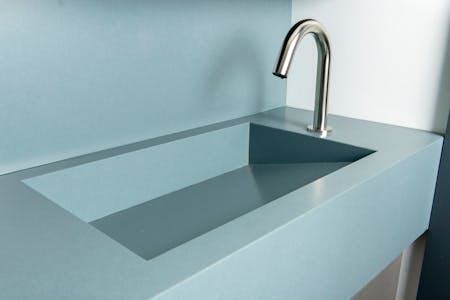 Sustainable washbasins in Mediterranean colours and modern design for the groundbreaking Superloo bathrooms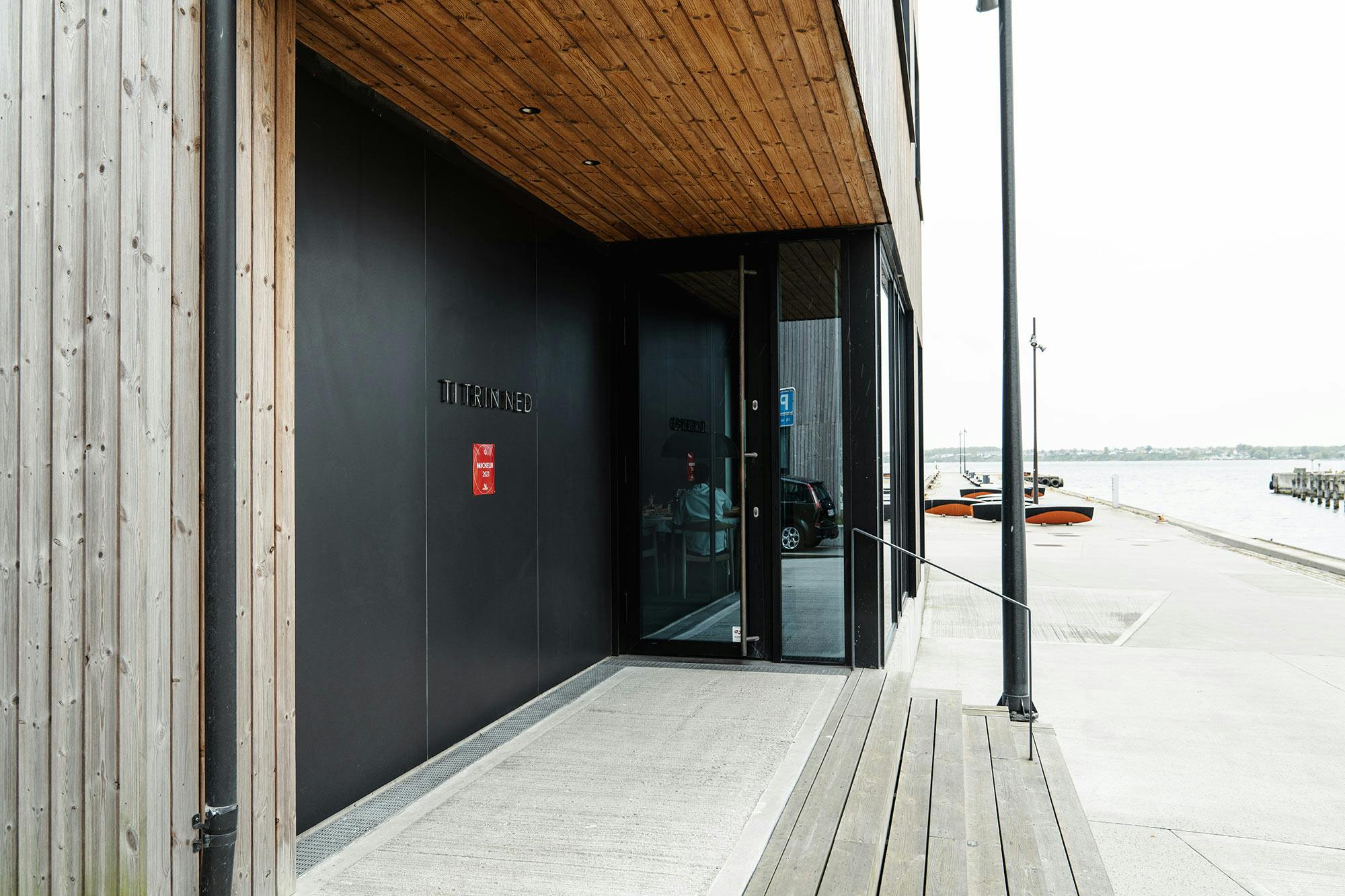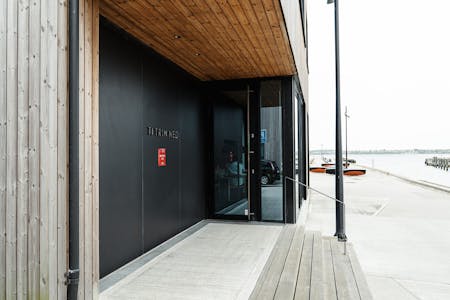 This Michelin-starred Danish restaurant uses Dekton on its façade to withstand the harsh marine environment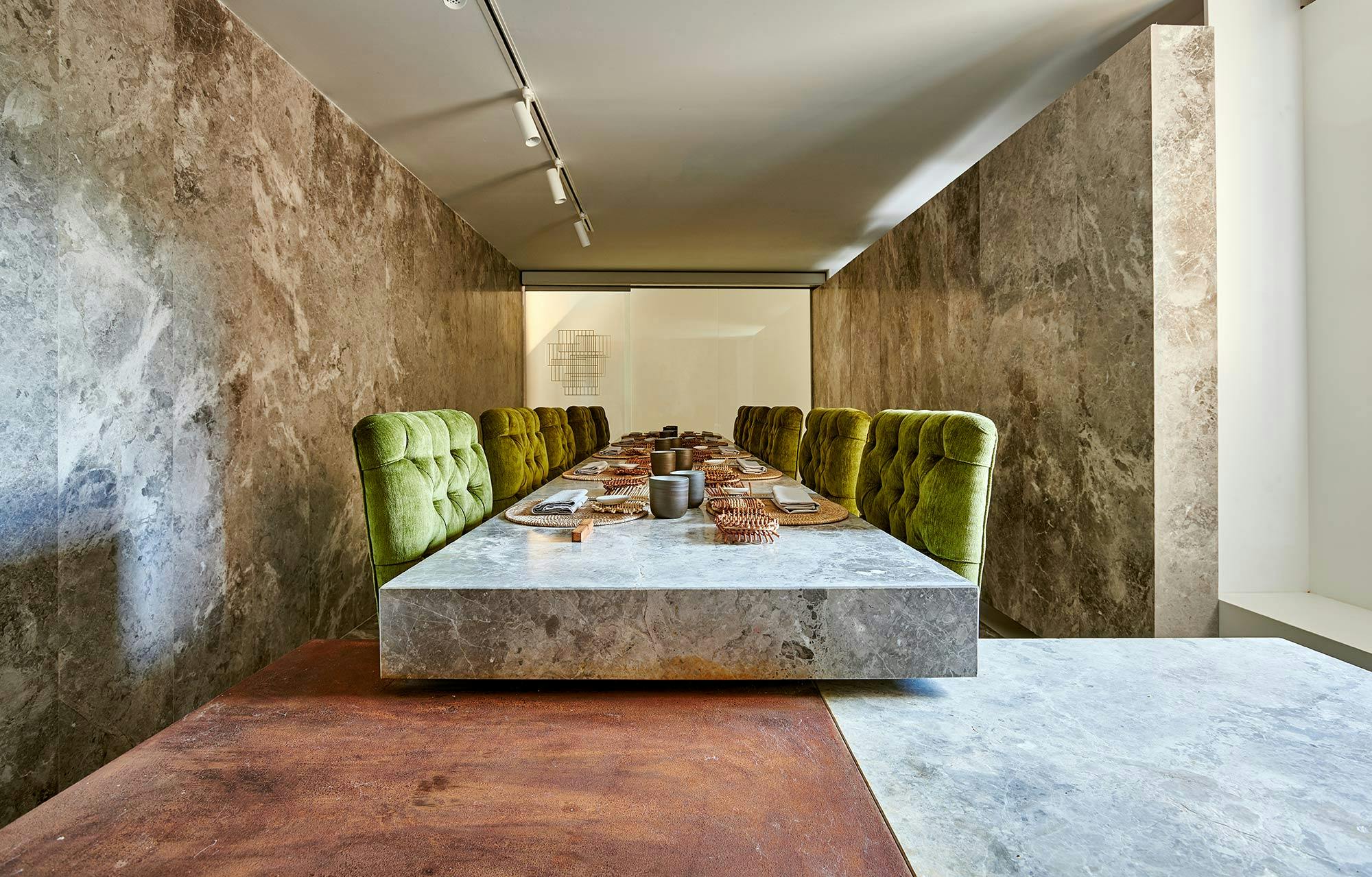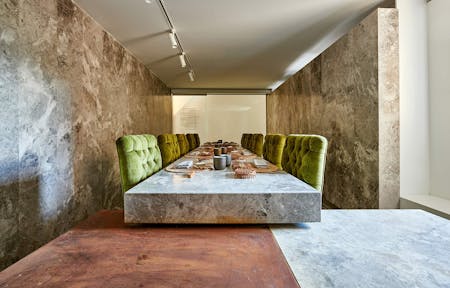 Two restaurants with a shared kitchen achieve visual continuity thanks to Dekton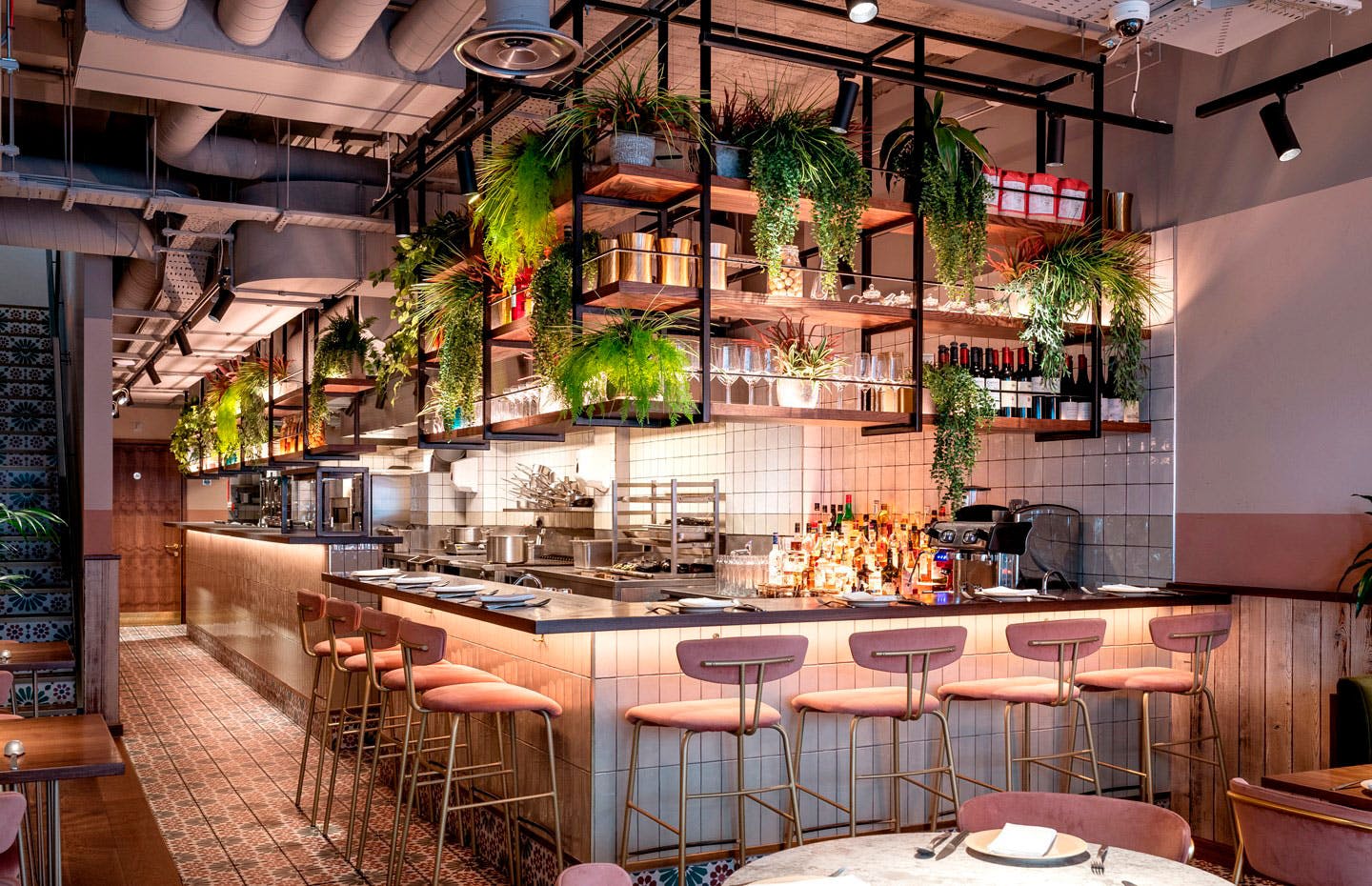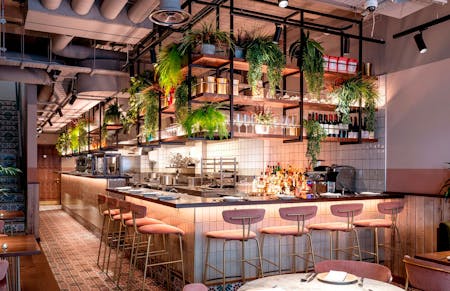 Dekton adds character to a neat and refined London restaurant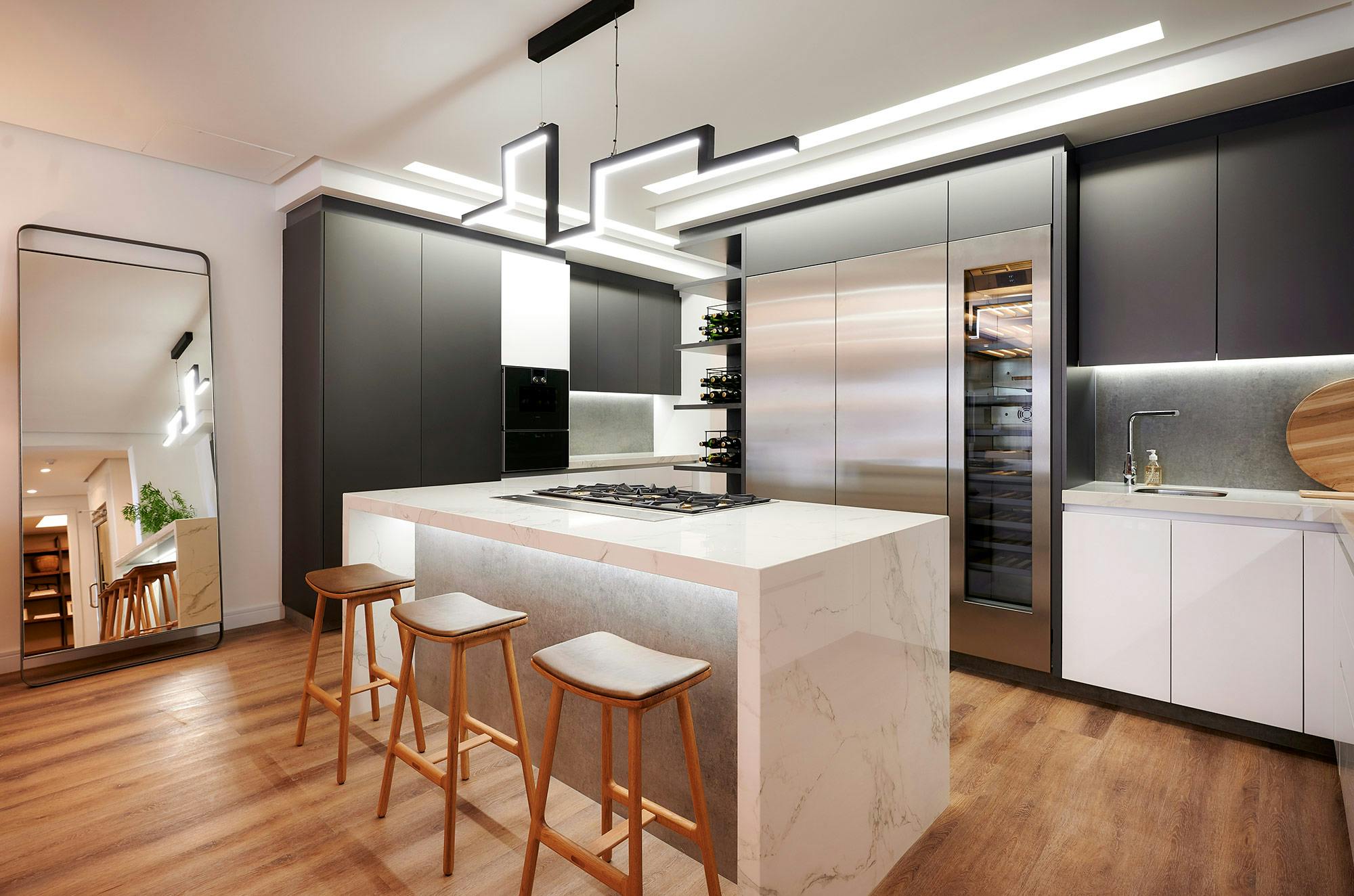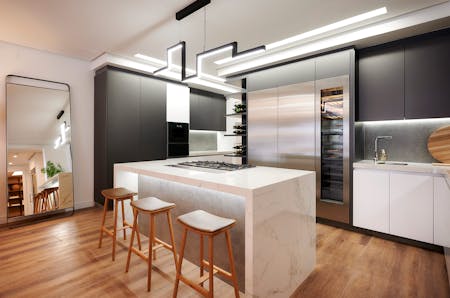 Dekton showcases its versatility in a high-end residential development in South Africa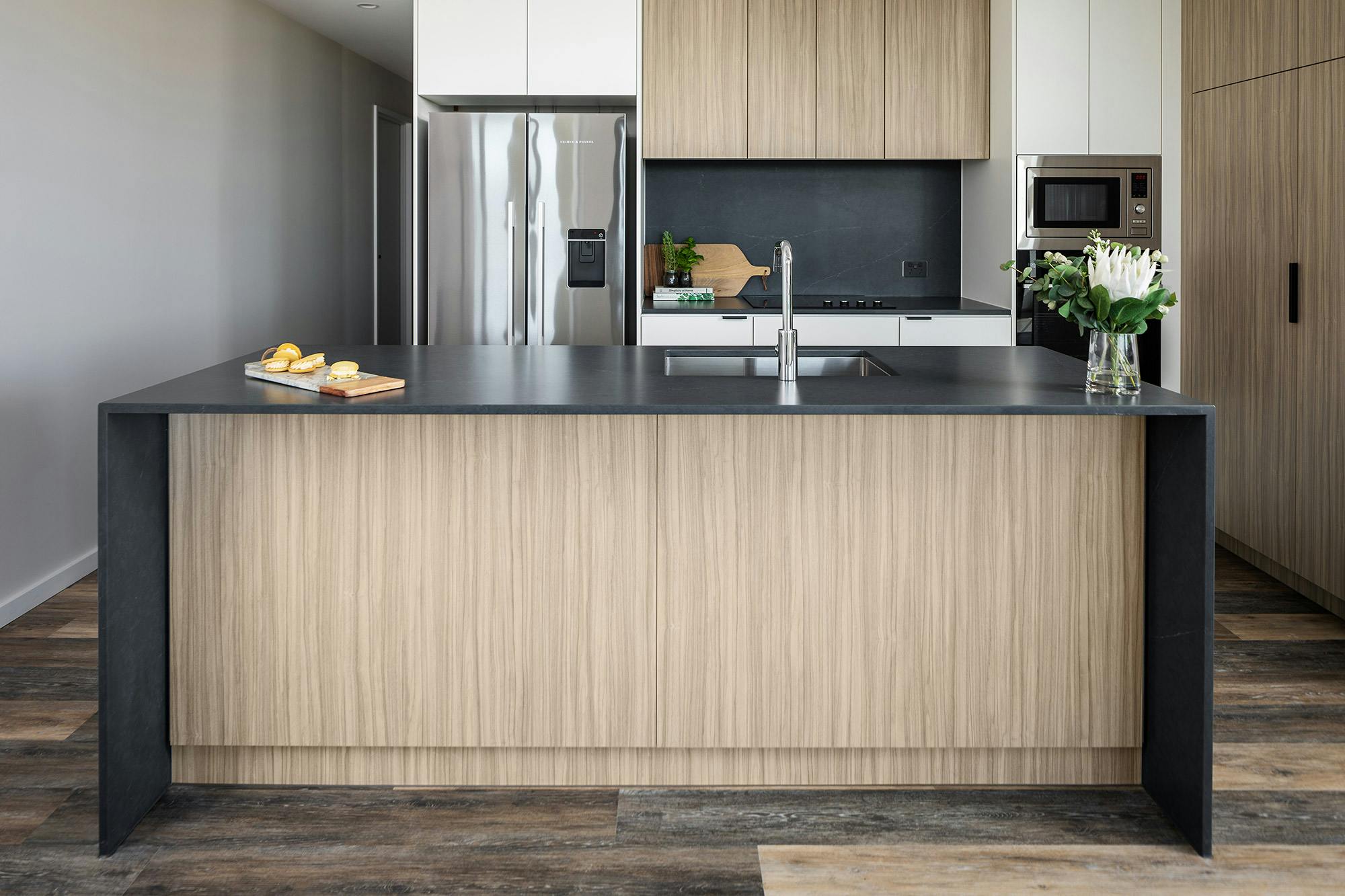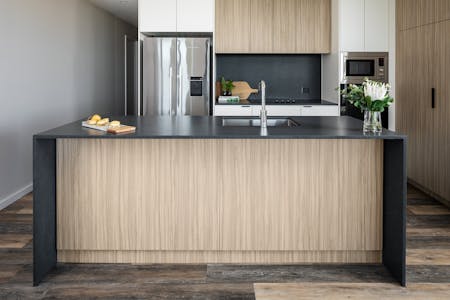 A luxurious rental building chooses Cosentino for its durability, elegance and sustainability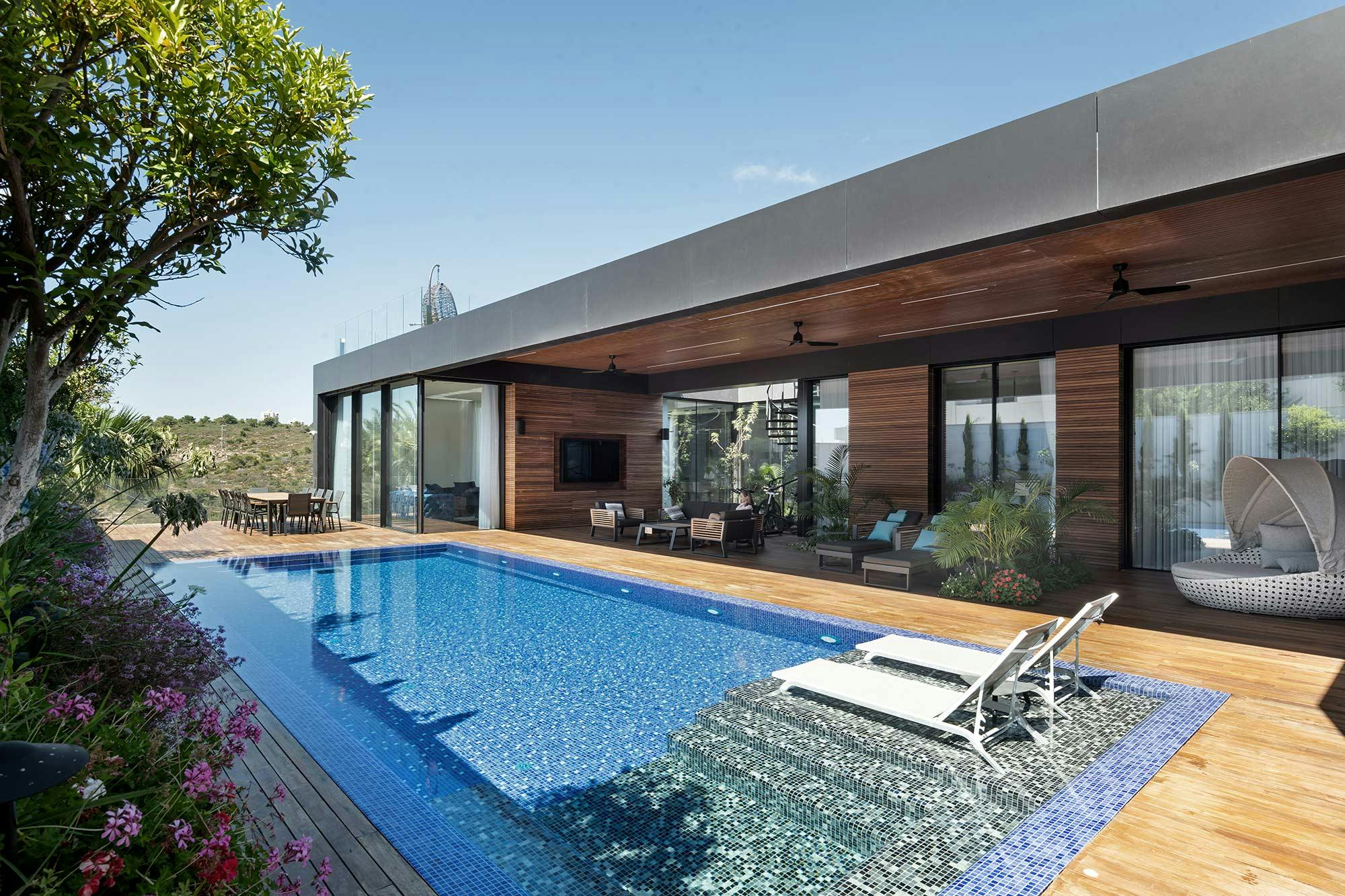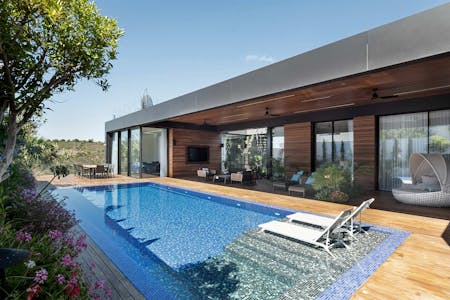 Glass, Iroko timber and Dekton for a façade with a lot of character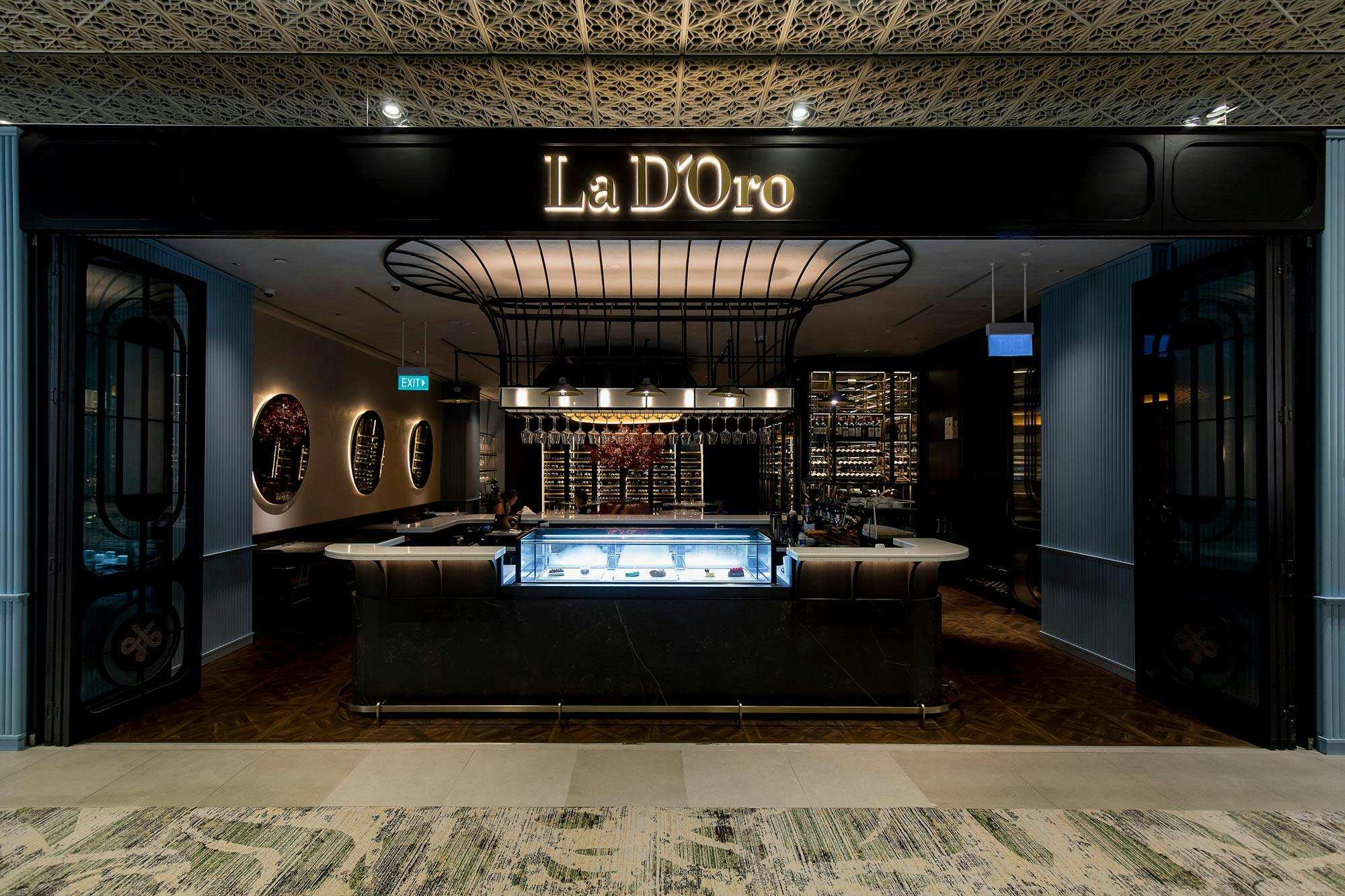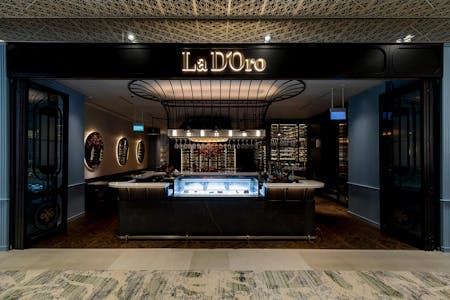 This ground-breaking haute cuisine restaurant in Singapore relies on Cosentino's functionality and elegance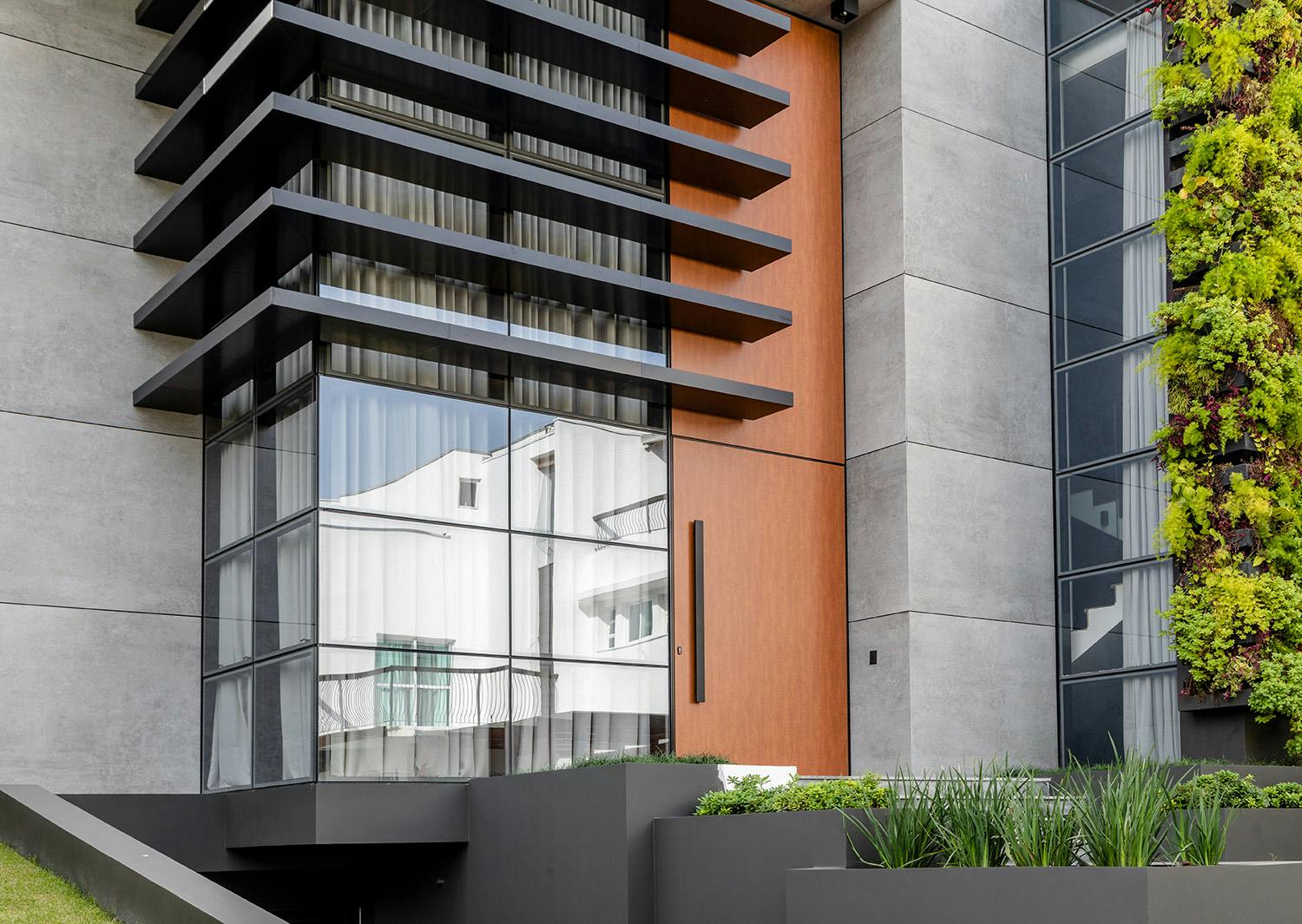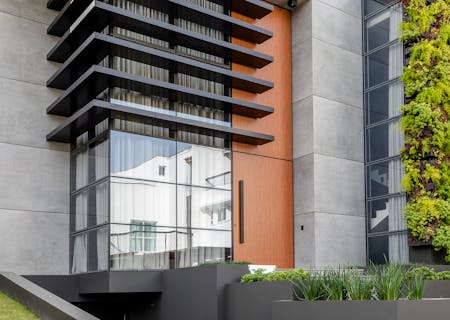 A very sturdy home by the sea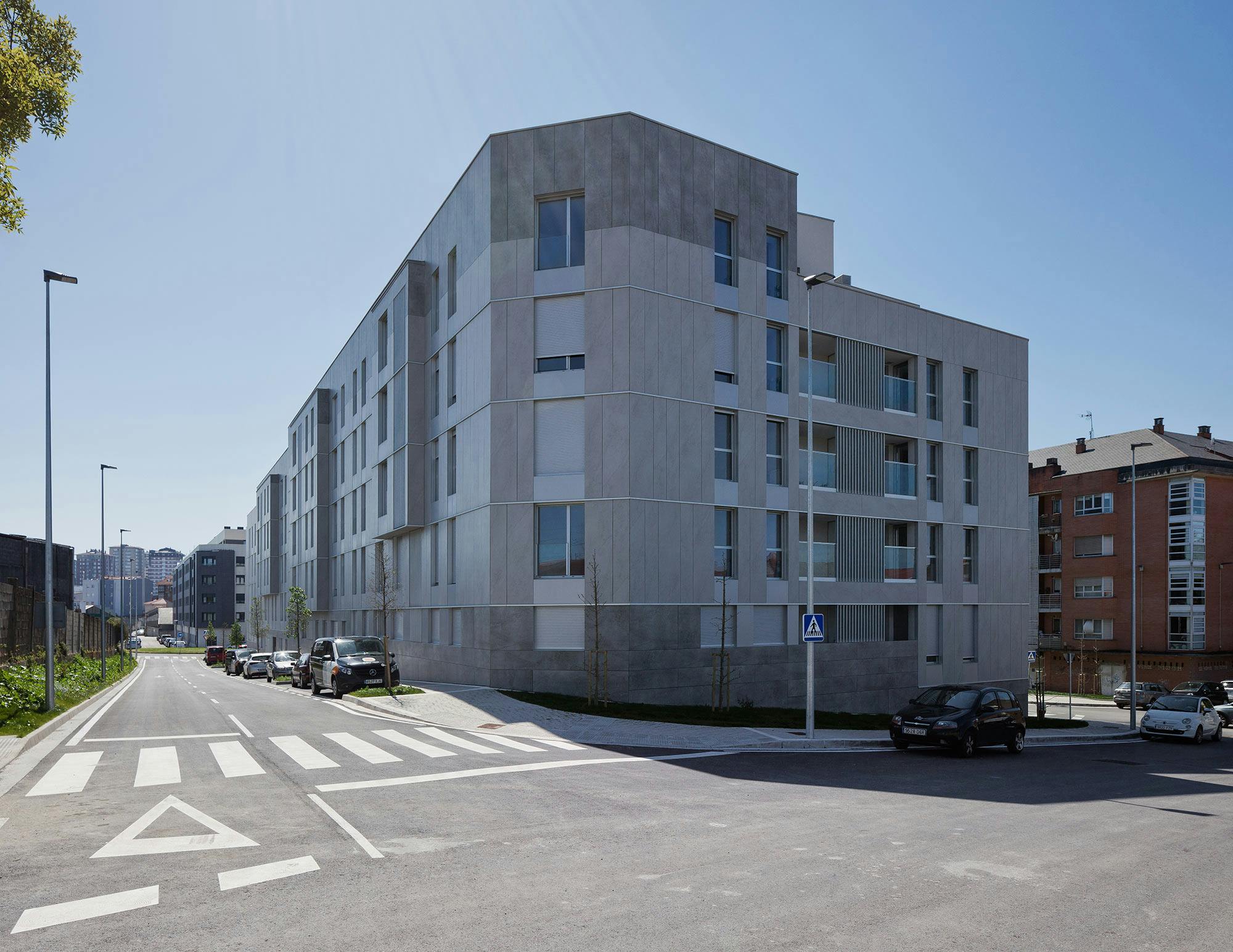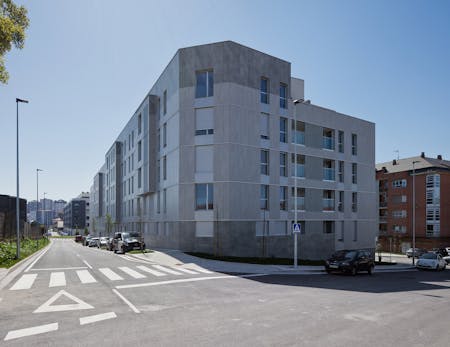 Compact style for a subsidised housing building
Professionals form
Do you need information or samples of any of our materials? Would you like to explore a Cosentino partnership?