Cosentino Case Study
Singapore's most creative kitchen brings Dekton out to play
Essential Details Interior Design and CJWHDesign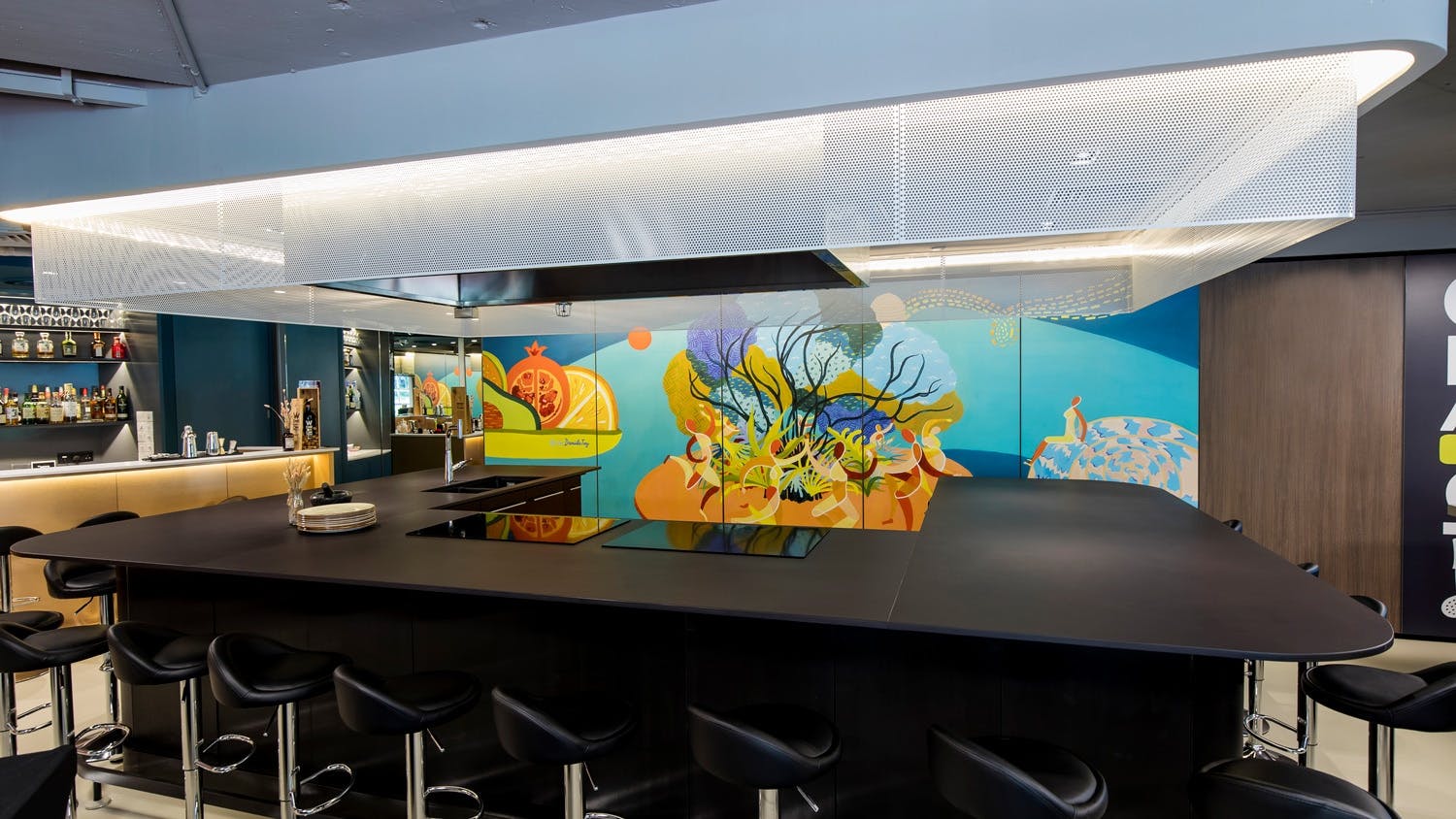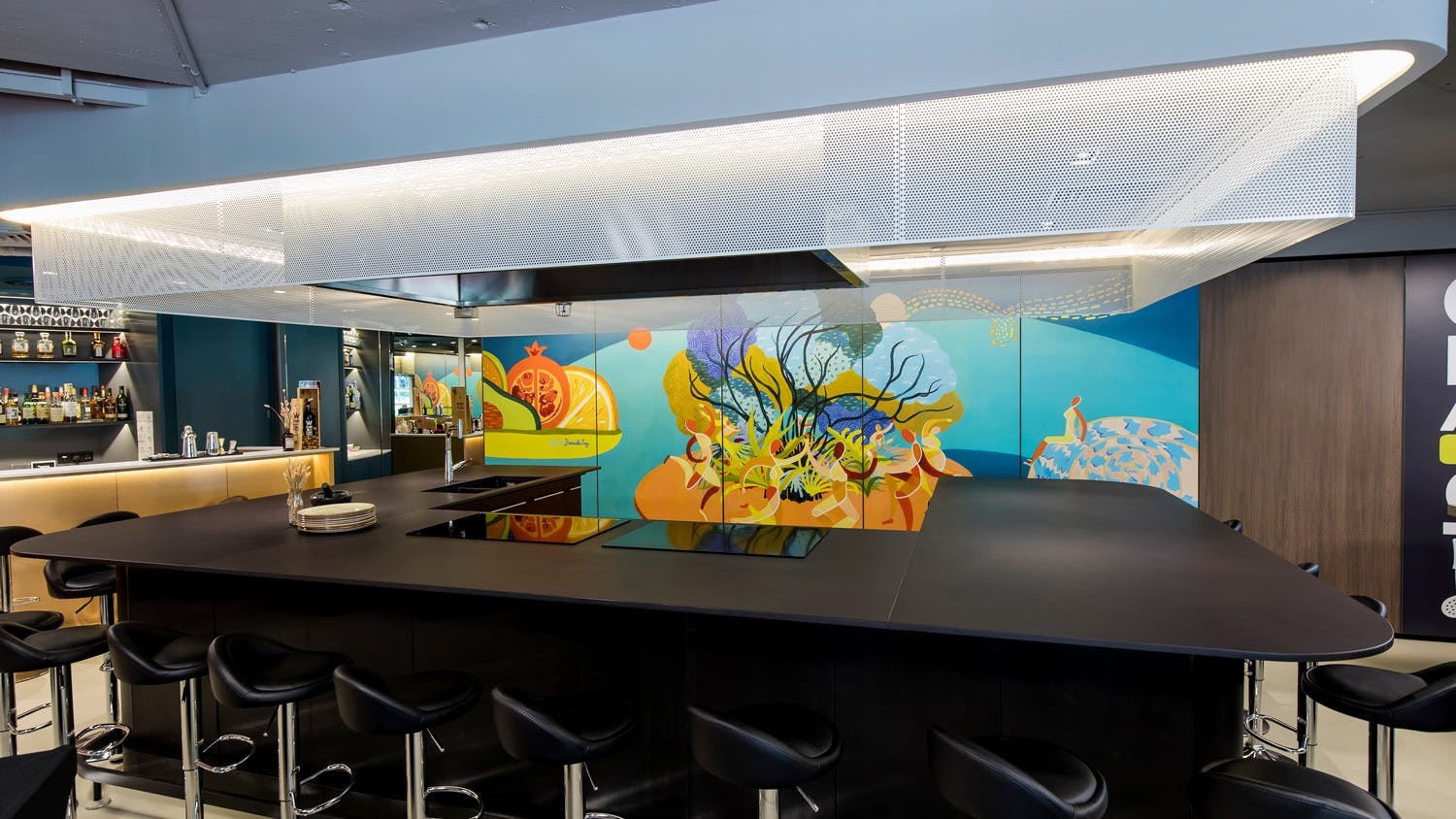 Material
Dekton | Silestone
Colour
Sirius | Domoos | Desert Silver | Korus
Architect / Design
Essential Details Interior Design
and CJWHDesign
The challenge of irregular shapes
CulinaryOn is an immersive cooking studio for team-building activities founded in Moscow and has branches in Poland, Romania, and now, Singapore. Completed in four months, CulinaryOn Singapore occupies a 4,000-square-meter, fan-shaped trapezoidal unit in Robertson Quay, Singapore.
The designers turned this challenging, irregular shape into an opportunity to present a dynamic configuration with moving benches and workstations that can be easily adjusted according to the users' needs.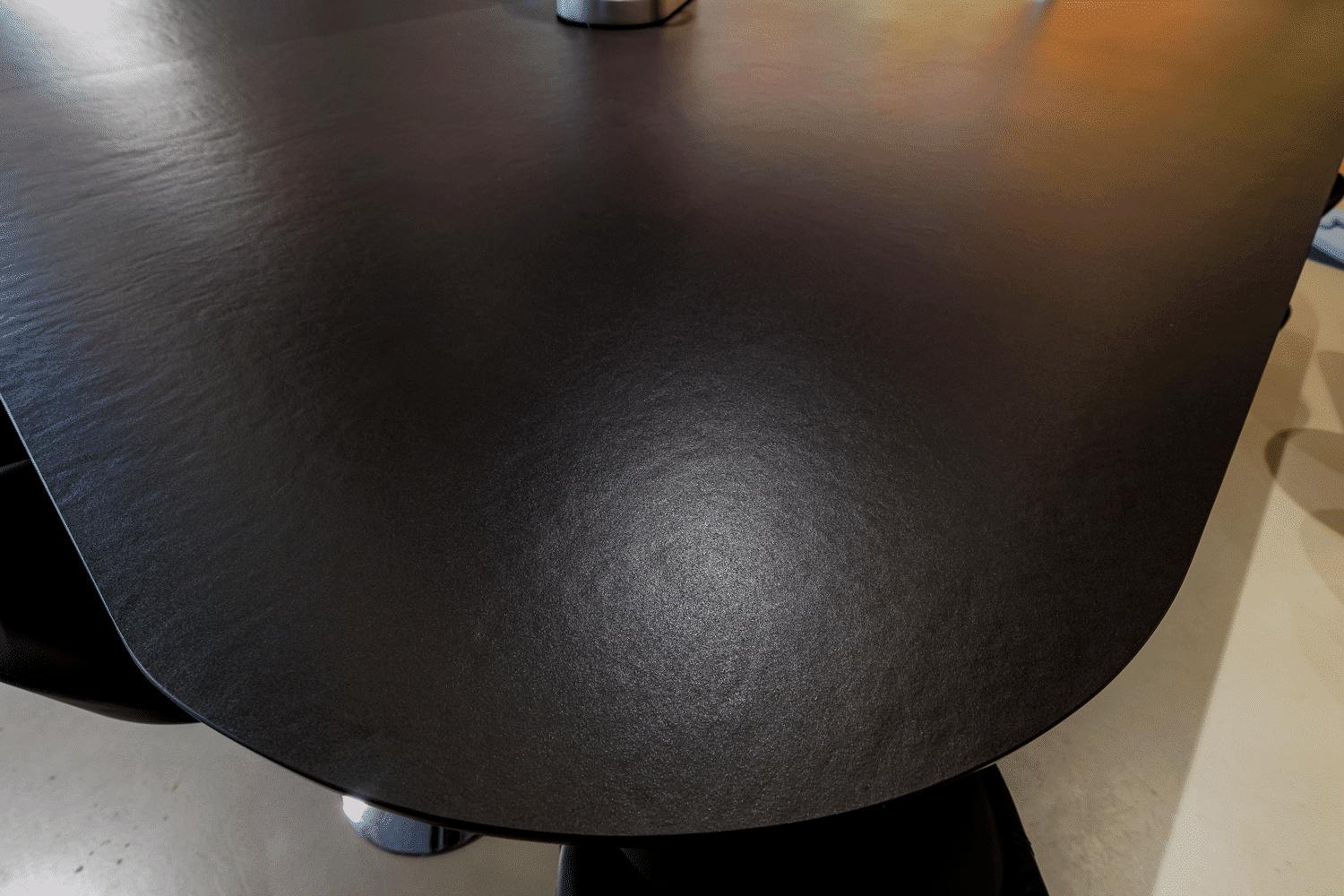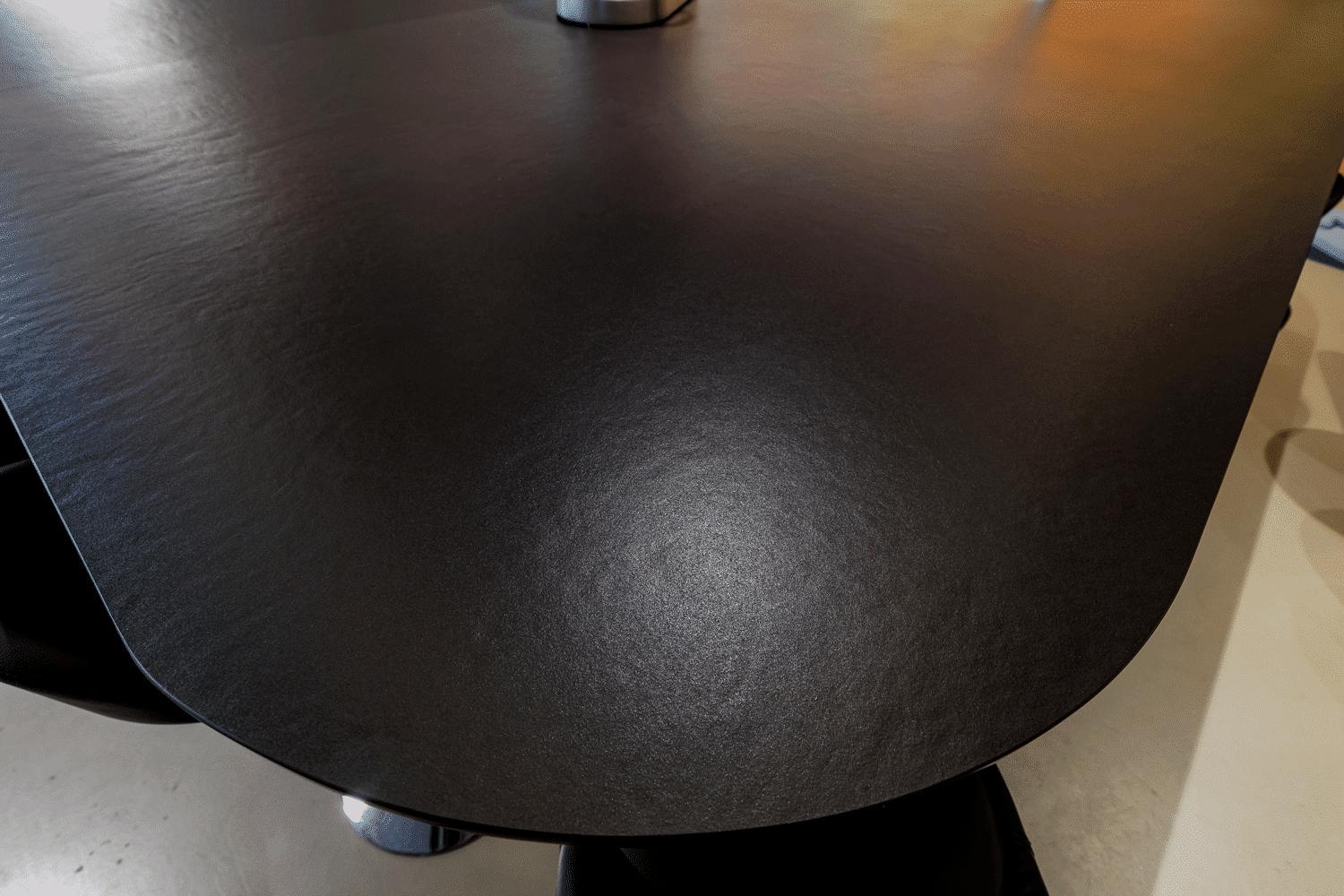 Design curves created to endure
The concept of CulinaryOn's interior design likens culinary journey to a theatrical performance. Thus, the space is designed like a stage and Cosentino is featured front and centre in this culinary stage.
The space is divided into three studios, which are separated from one another by operable panels that can be folded away to merge the spaces as needed. Each studio is anchored by a U-shaped chef's table with a cooking station at its centre, featuring sleek black Dekton Domoos and Dekton Sirius.
Several movable cooking stations are set around these chef's table. Each station features cranberry red base paired with Dekton Korus worktop, presenting a smooth, solid grey surface with white veins perfect for culinary experiments.
A curvy bar unites the three studios. Clad in brushed copper and solid teal colour, the bar is finished with Silestone Desert Silver.
Do you need help with a project?
Contact our specialists for advice
Do you need help with a project?
Contact our specialists for advice
"The surface selection reinforces the concepts of creating a seamless look, a complementary colour scheme; and a subtle, refined and luxe feel with the matte surfaces"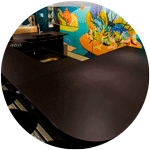 Charles Wee
CJWH Design Founder & Sara Quek
Cosentino's materials used in this project
Explore Similar Case Studies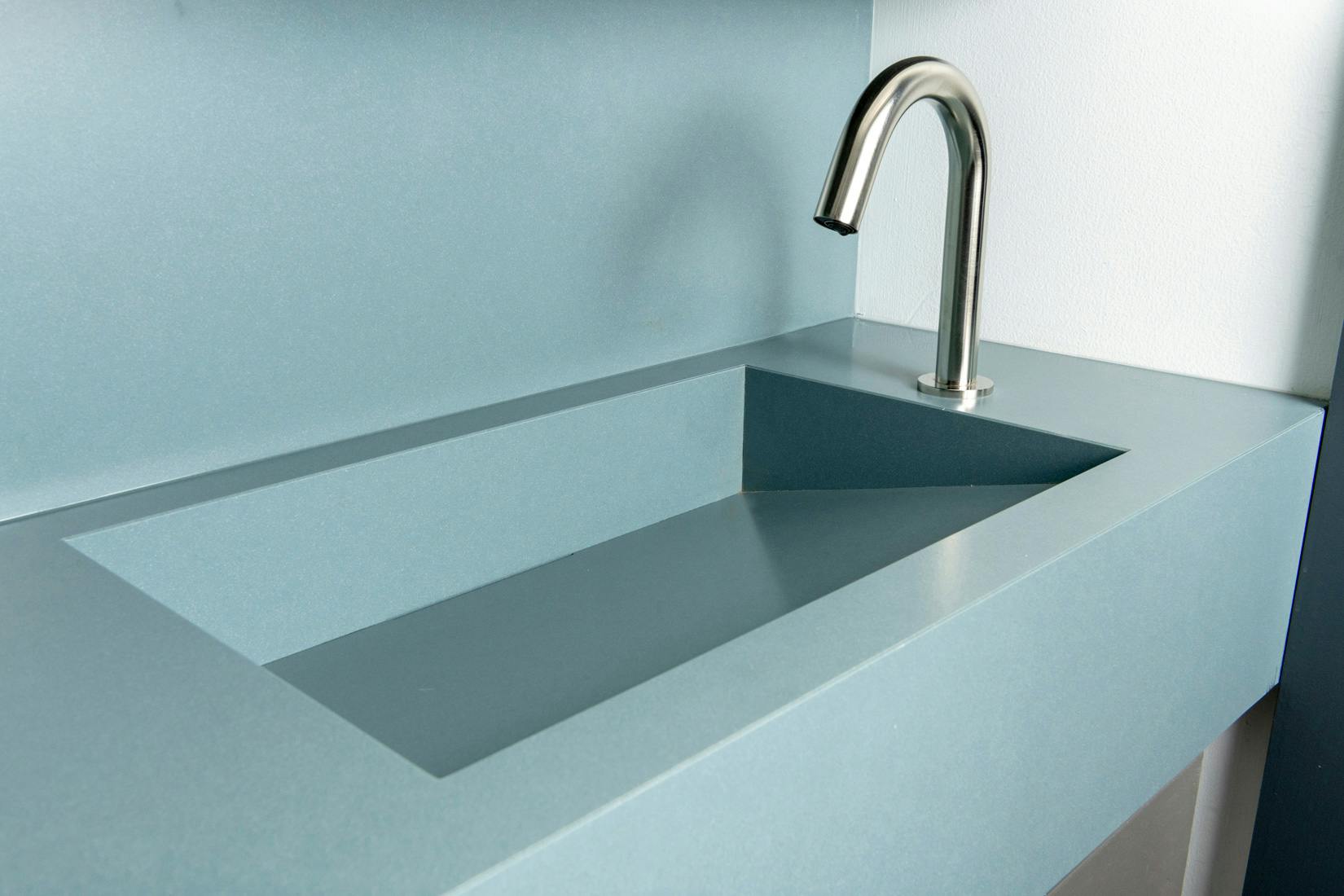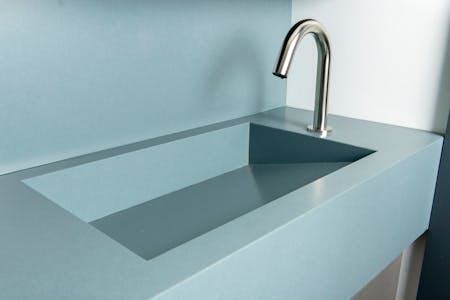 Sustainable washbasins in Mediterranean colours and modern design for the groundbreaking Superloo bathrooms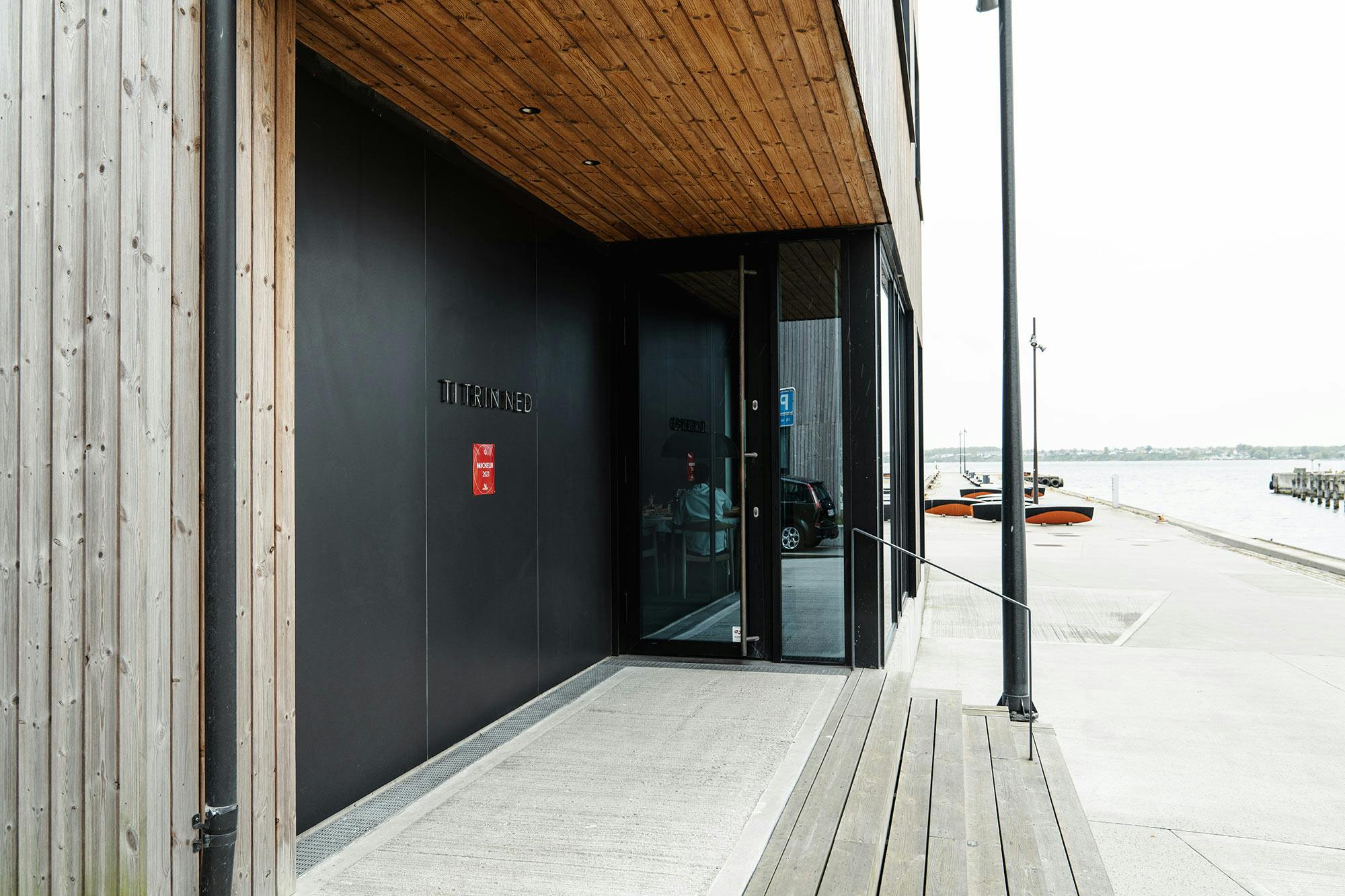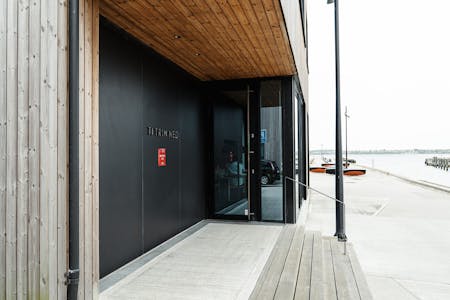 This Michelin-starred Danish restaurant uses Dekton on its façade to withstand the harsh marine environment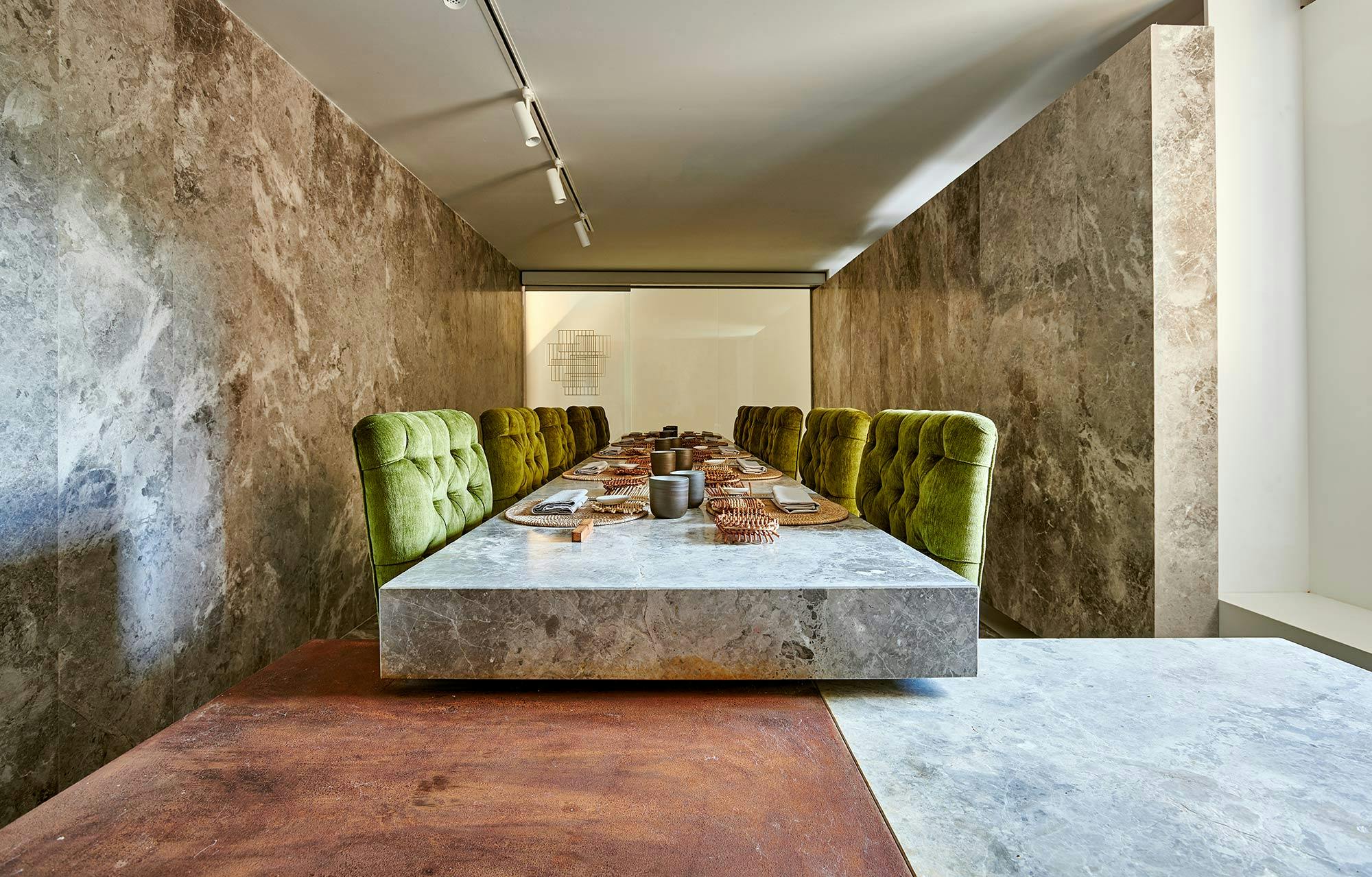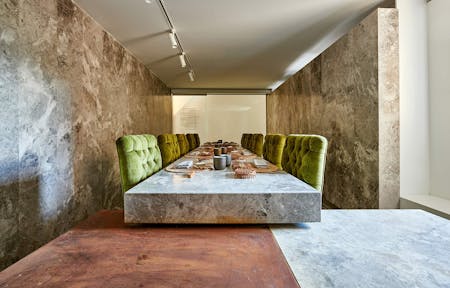 Two restaurants with a shared kitchen achieve visual continuity thanks to Dekton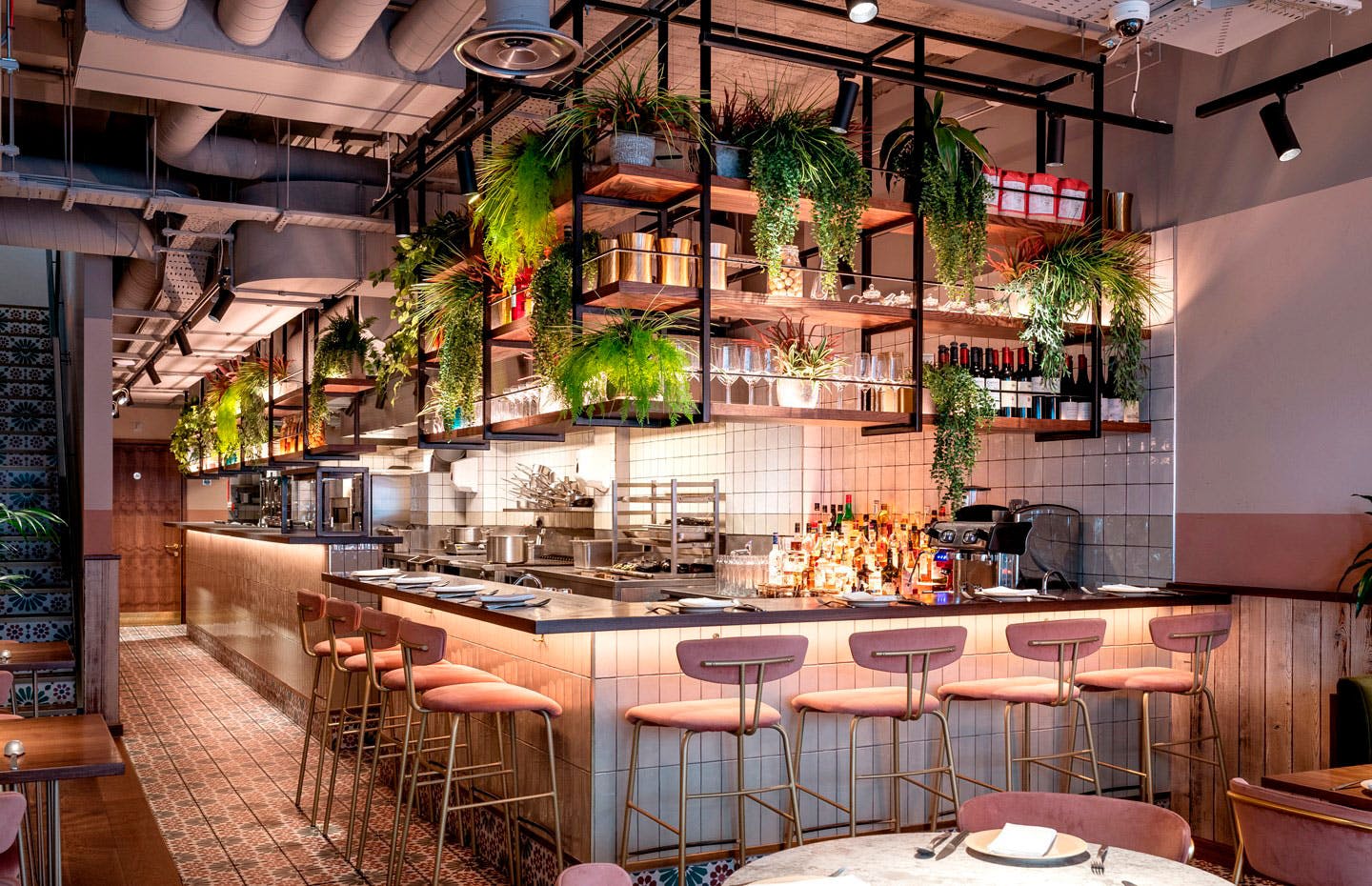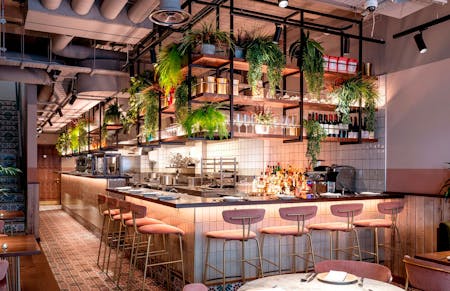 Dekton adds character to a neat and refined London restaurant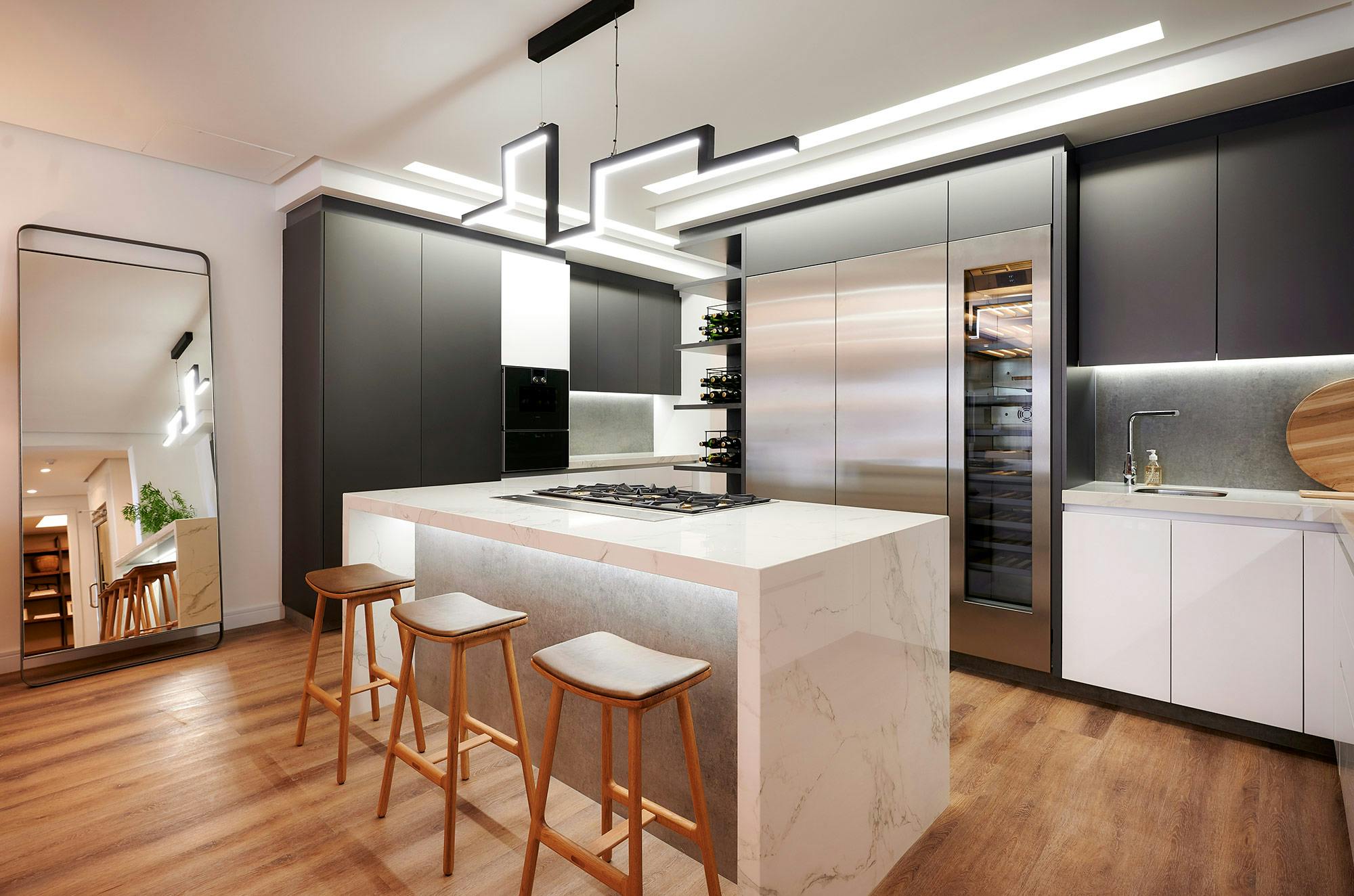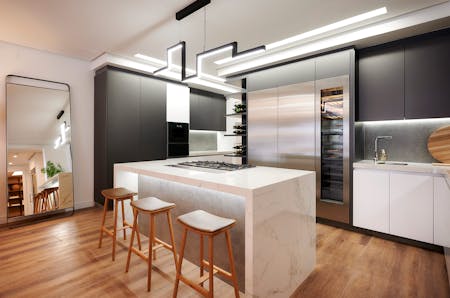 Dekton showcases its versatility in a high-end residential development in South Africa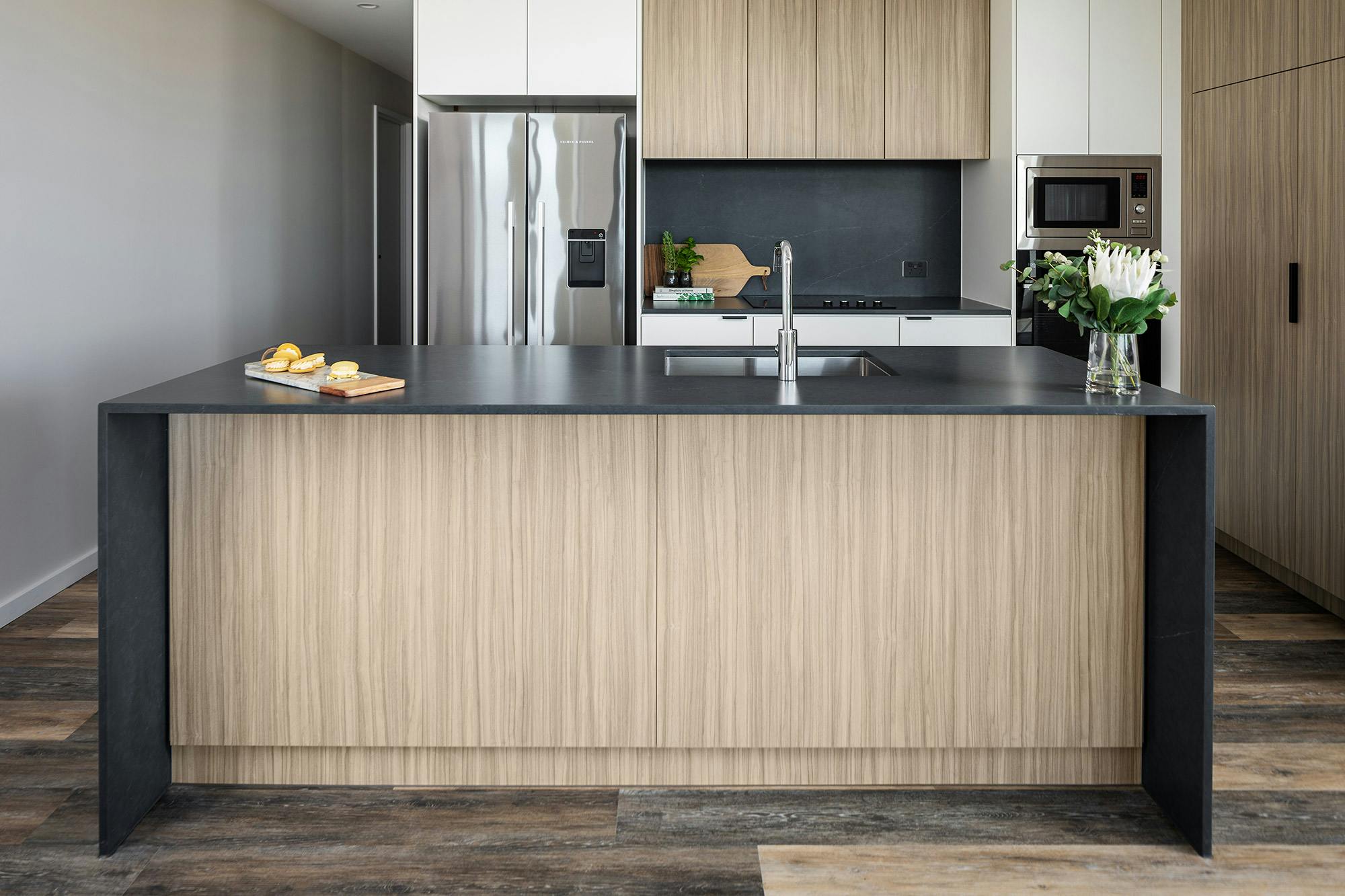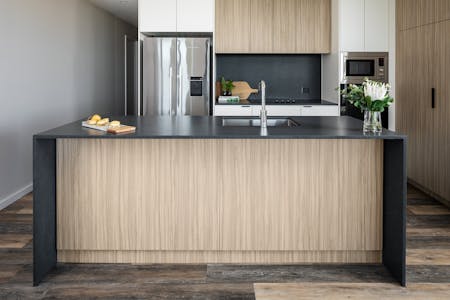 A luxurious rental building chooses Cosentino for its durability, elegance and sustainability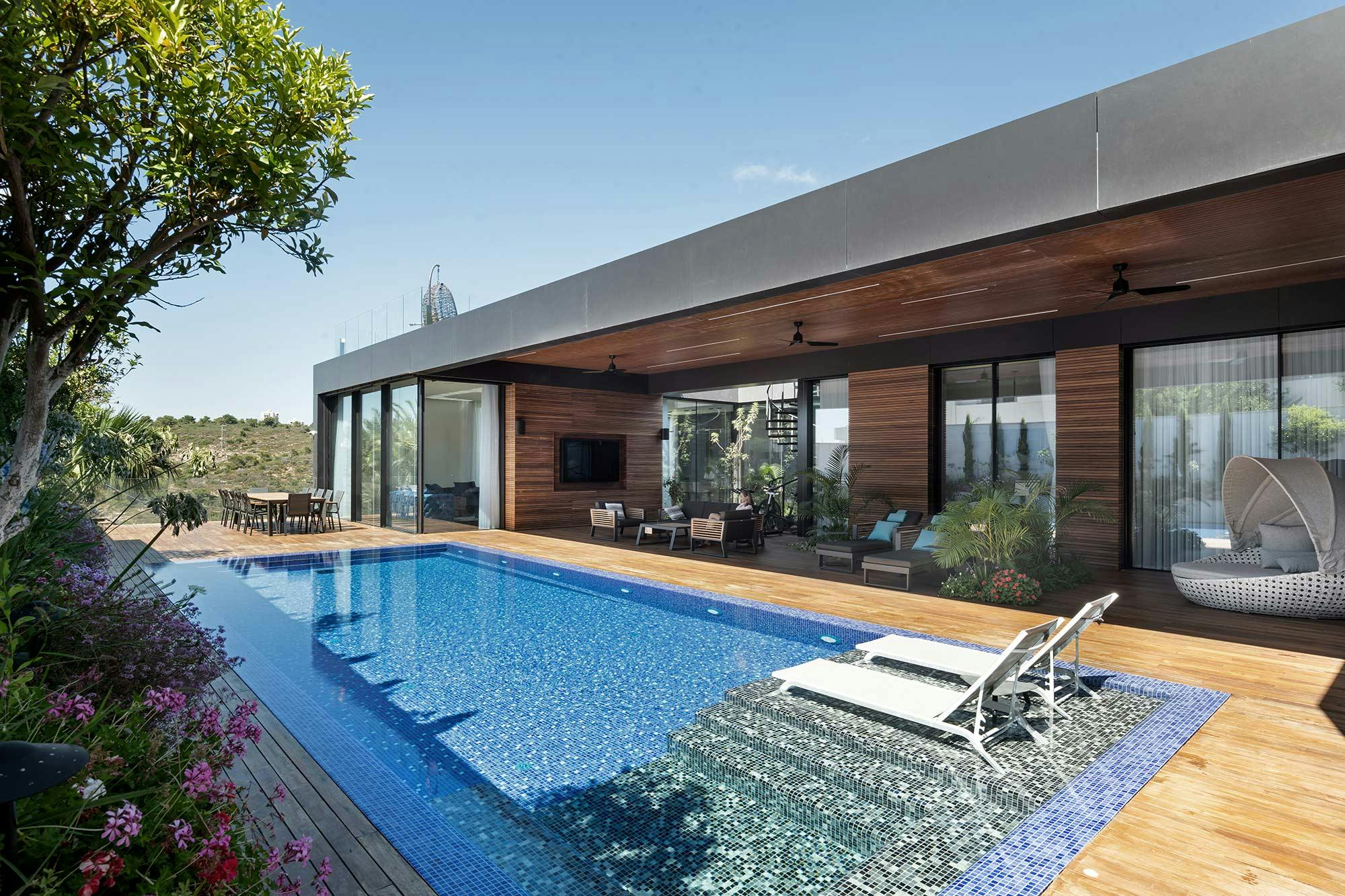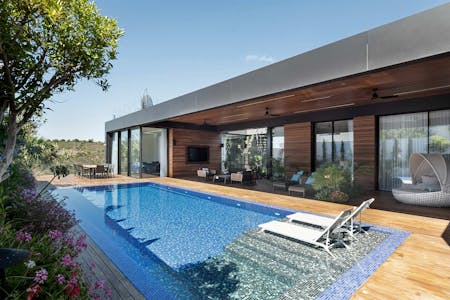 Glass, Iroko timber and Dekton for a façade with a lot of character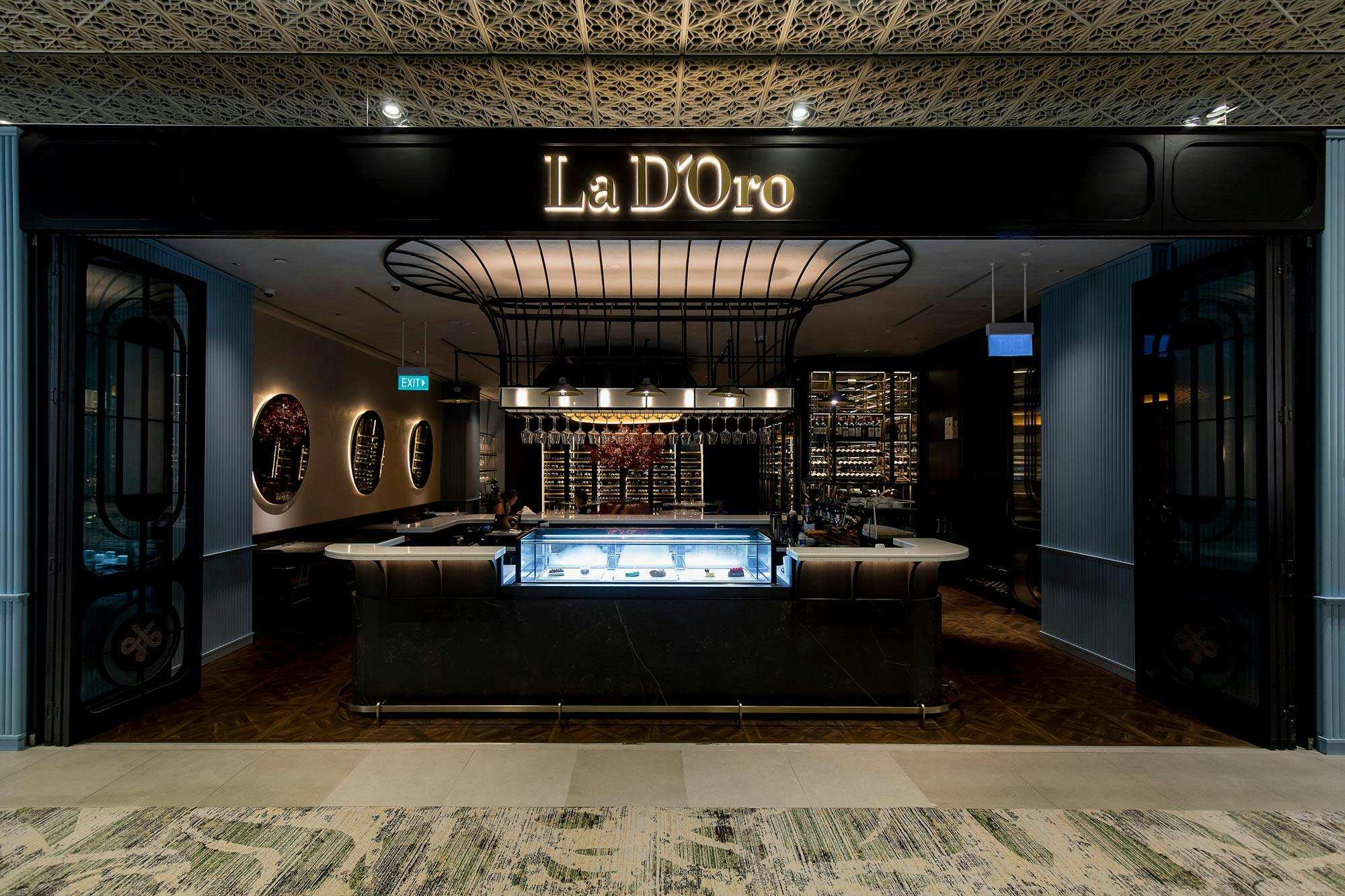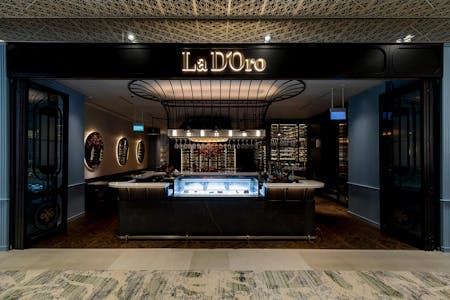 This ground-breaking haute cuisine restaurant in Singapore relies on Cosentino's functionality and elegance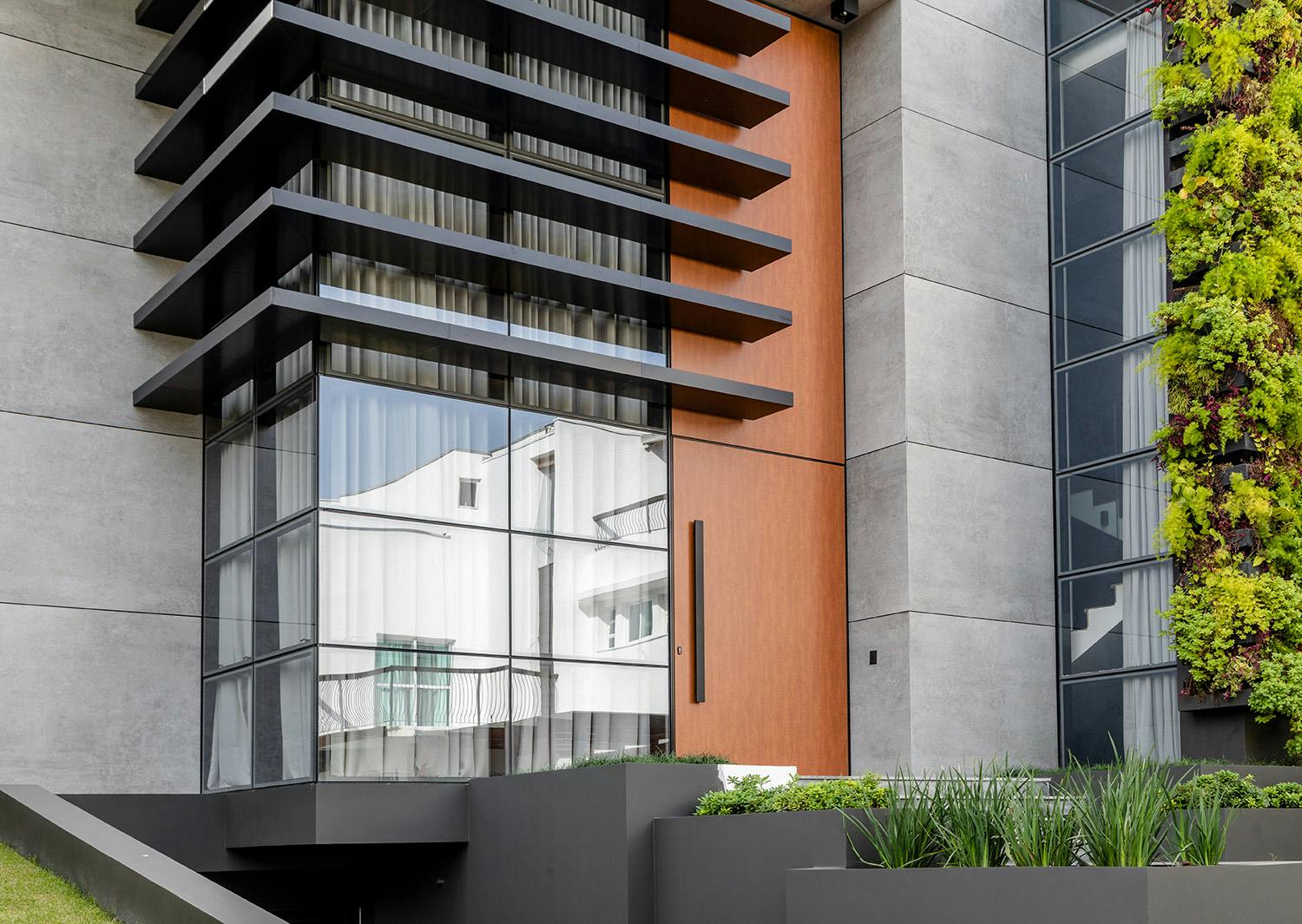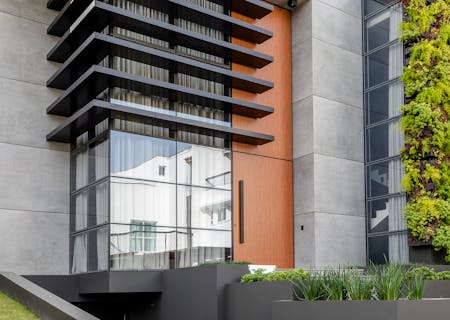 A very sturdy home by the sea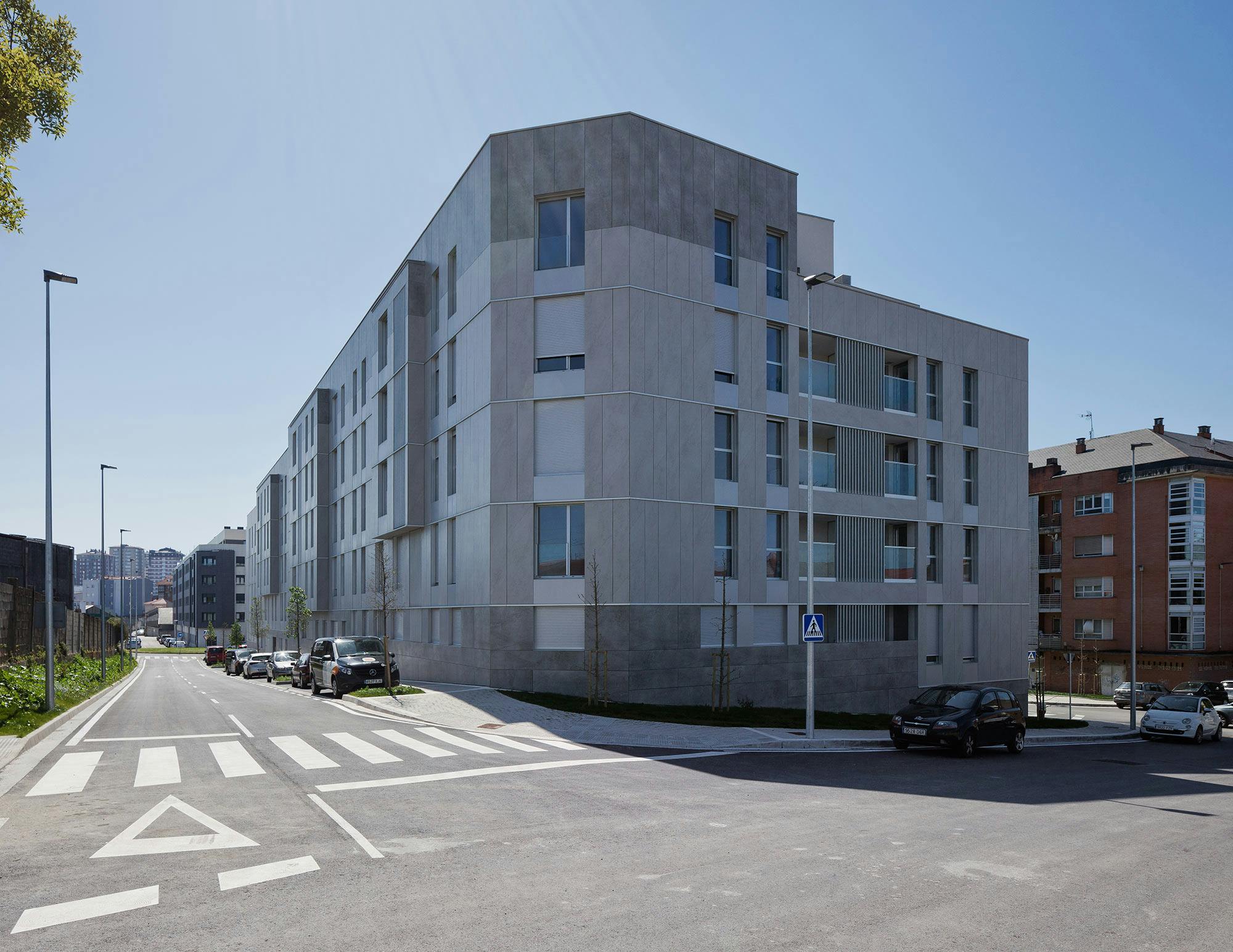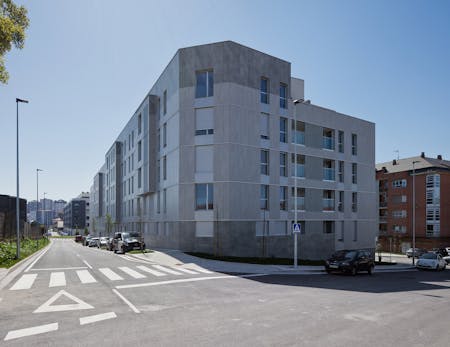 Compact style for a subsidised housing building
Professionals form
Do you need information or samples of any of our materials? Would you like to explore a Cosentino partnership?