Cases Study
Dekton showcases its versatility in a high-end residential development in South Africa
SCAD Architects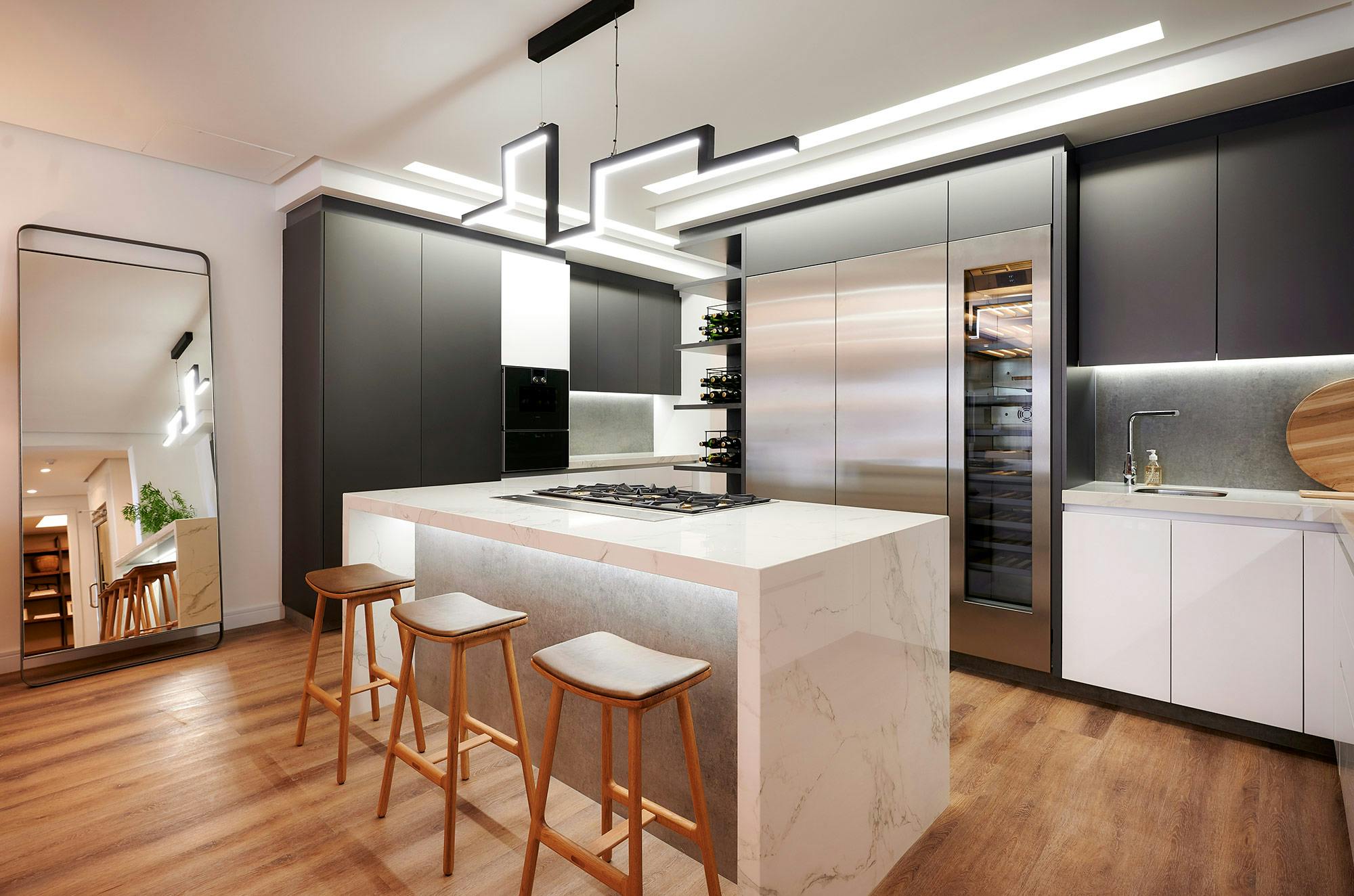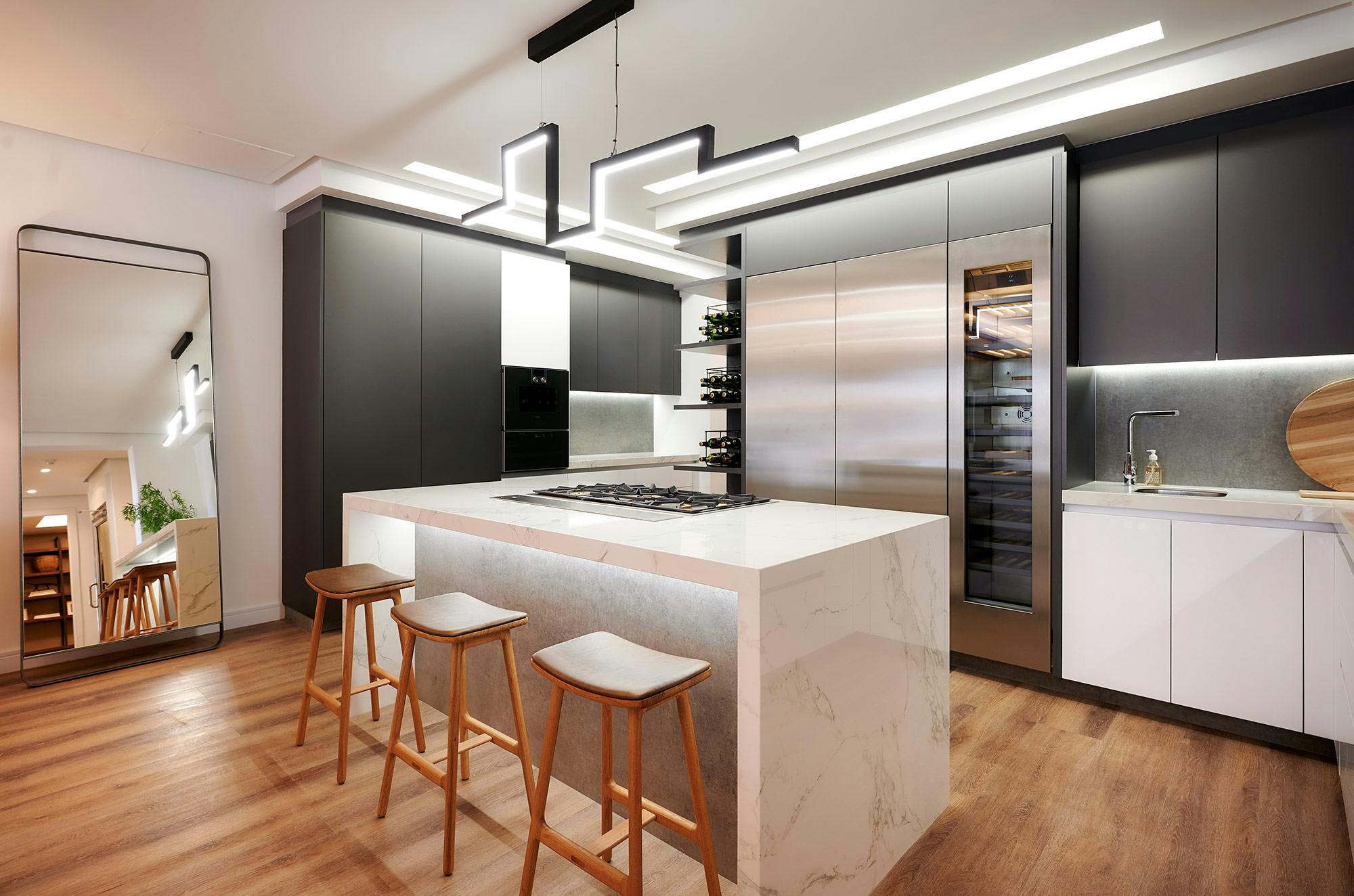 Location
Johannesburg (South Africa)
Colour
Natura, Kreta, Greta (Dekton ID), Glacier, Valterra
Thickness
4 mm, 8 mm, 12 mm, 20 mm
Architecture/Design
ESCAD Architects
Application
Worktop, wall, bathtub, shower and drawer claddings
However, it is its interior spaces featuring the finest and most precious finishes where the luxury of this development shines at its best. For this reason, from the very first phase of the project which included 284 high-end flats, Cosentino products have been a must-have.
"From kitchen worktops and vanities to wood-look drawer fronts and shower and bathroom claddings, Dekton stands out in every flat", explains Cosentino South Africa. "After meeting with the architect, providing several samples and making a mockup of the show flat, it was decided to use Dekton in thicknesses of 4, 8, 12 and 20 mm", they further say.
In the words of its developers, Stein City is a "residential city", a high-end development spread over eight square kilometres of lush green areas in Johannesburg. Among its many luxurious amenities are its golf course (designed by the renowned Nicklaus Design firm), its heliport, its equestrian facility, its excellent school and its 300 square metre lagoon.
Indeed, there are not many projects that showcase the limitless versatility of the ultra-compact Dekton by Cosentino surface like this one does. "Because of its resistance to scratches, stains, heat, freezing and thawing, its stability, its availability in large format slabs (which means fewer joints) and its low maintenance, Dekton was the ideal choice", explains the team of Cosentino South Africa, who teamed up with SCAD Architects, who were in charge of the project.
Thus, the kitchen worktop features 12 mm Dekton Natura slabs, a surface that replicates the quintessential style of marble with a soft grey veining and a glass-like gloss, achieved thanks to a unique nanotechnology-based treatment. As for its cladding, the material of choice was 8 mm Dekton Kreta, a matt grey shade inspired by traditional cement floors that evokes a sense of serenity and restraint.
Cosentino creates a bespoke colour for the project
For the vanity worktop, the material used was Dekton Glacier, an ultra glossy surface with fine golden veins over a white background. As for the drawer cladding, the material of choice was Valterra, a colour that replicates the patterns of natural wood but with all the advantages of Dekton. In both cases, a 12 mm thickness was chosen, which was also used for the bathtub cladding. Conversely, a bespoke colour called Dekton Greta was created for the shower cladding.
"This project is of great importance to Cosentino South Africa for several reasons. First of all, it is the first major development in the country made entirely of Dekton, specifically, using a large quantity of Dekton Slim (4 mm). Secondly, Dekton was the ideal finish for a multitude of different interior applications thanks to its fantastic features and versatility. Had a different material been used, it would have been limited to certain applications, but not Dekton!", Cosentino South Africa says finally.
Cosentino's materials used in this project

Explore Similar Case Studies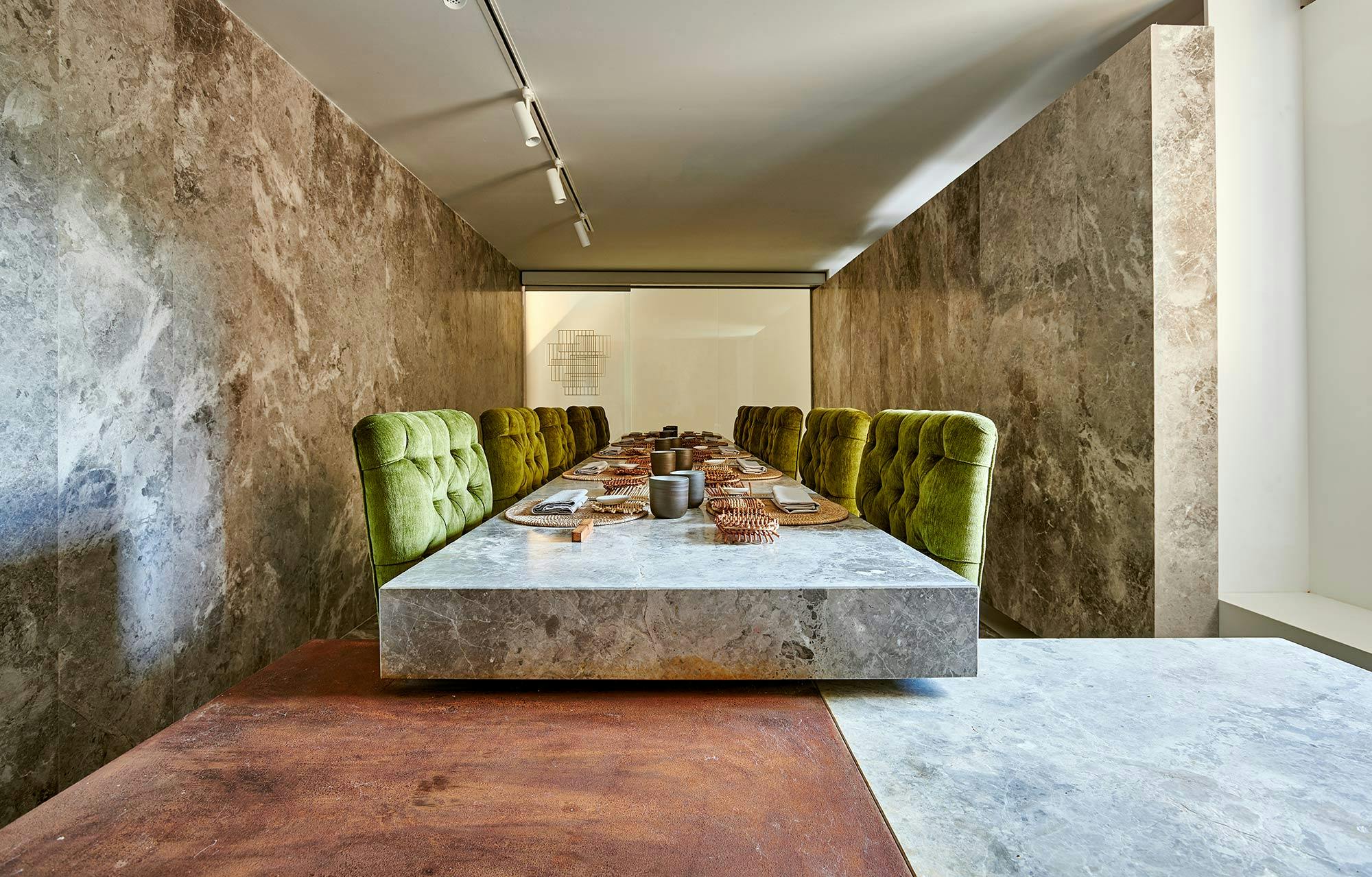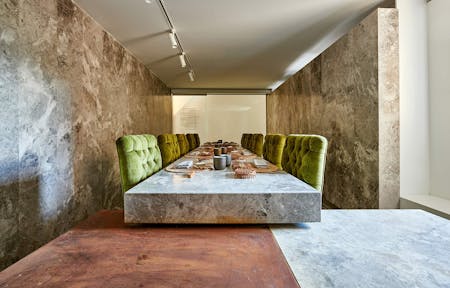 Two restaurants with a shared kitchen achieve visual continuity thanks to Dekton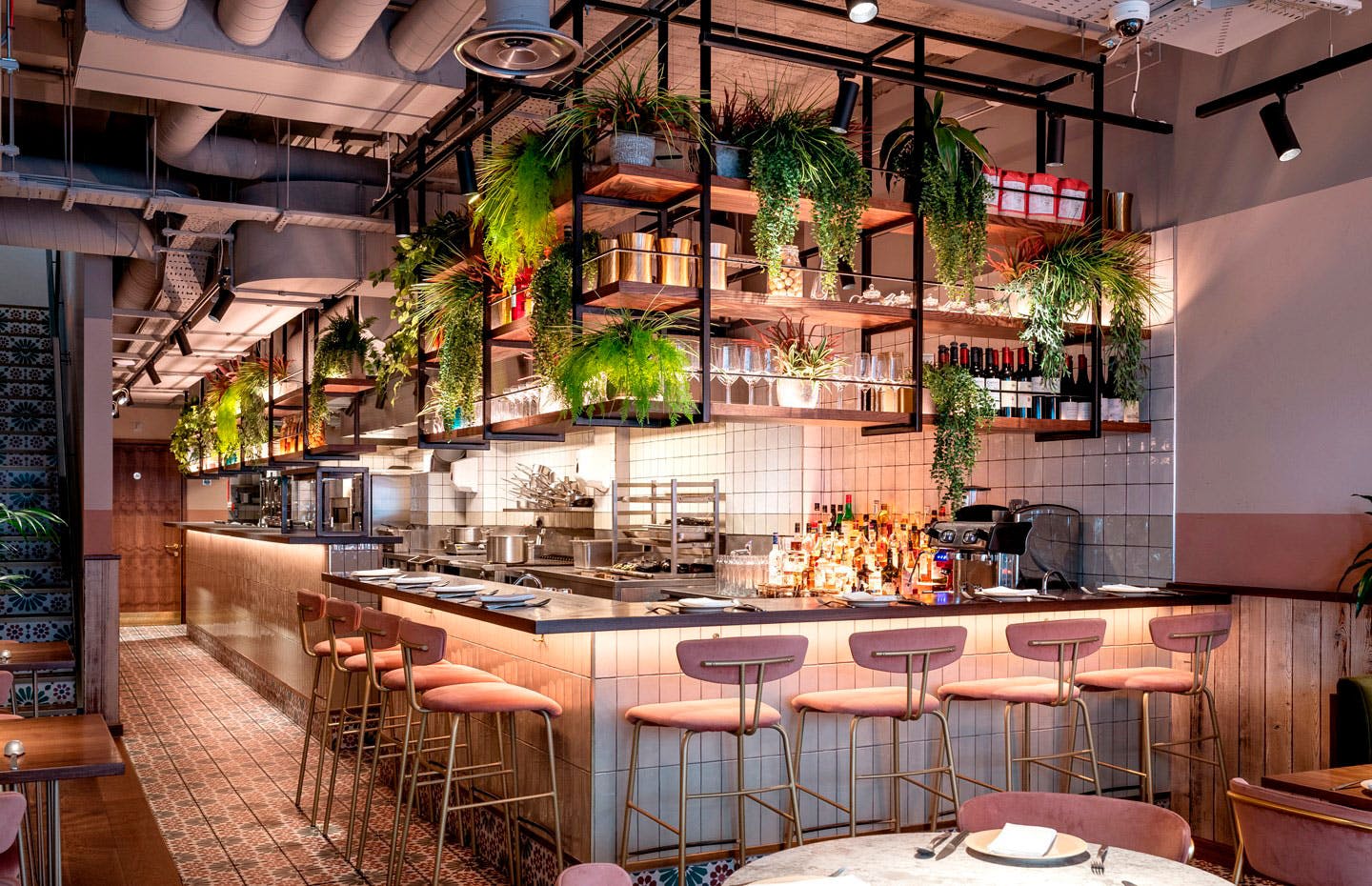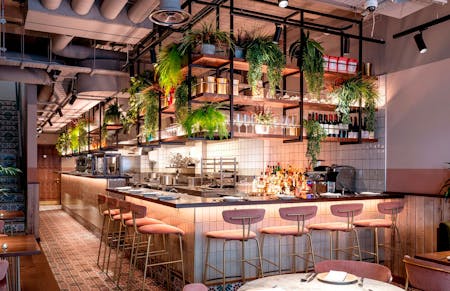 Dekton adds character to a neat and refined London restaurant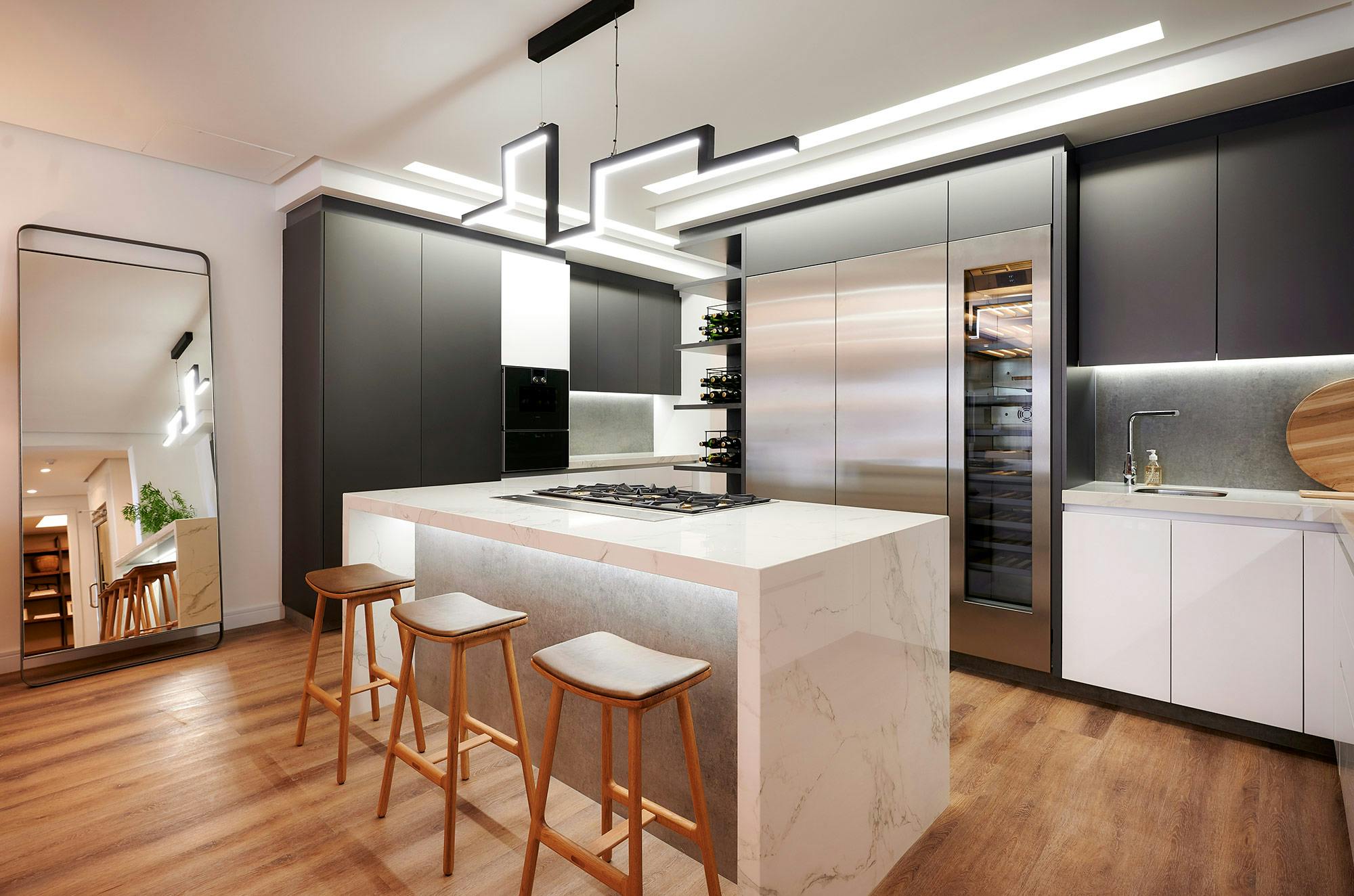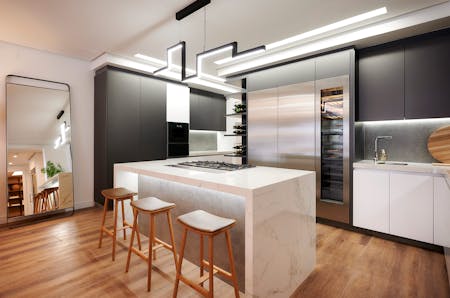 Dekton showcases its versatility in a high-end residential development in South Africa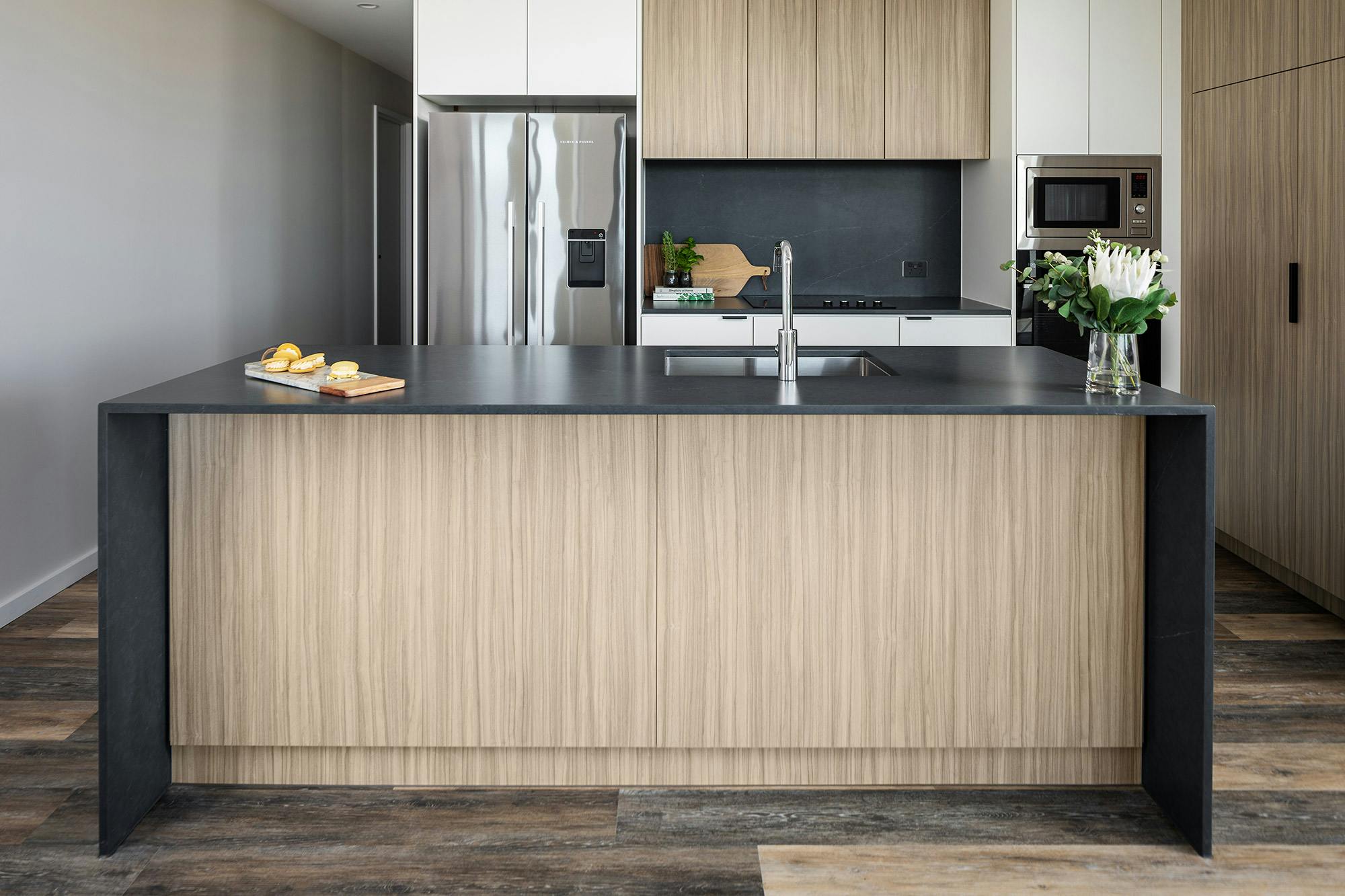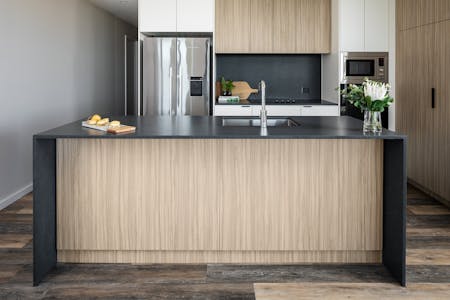 A luxurious rental building chooses Cosentino for its durability, elegance and sustainability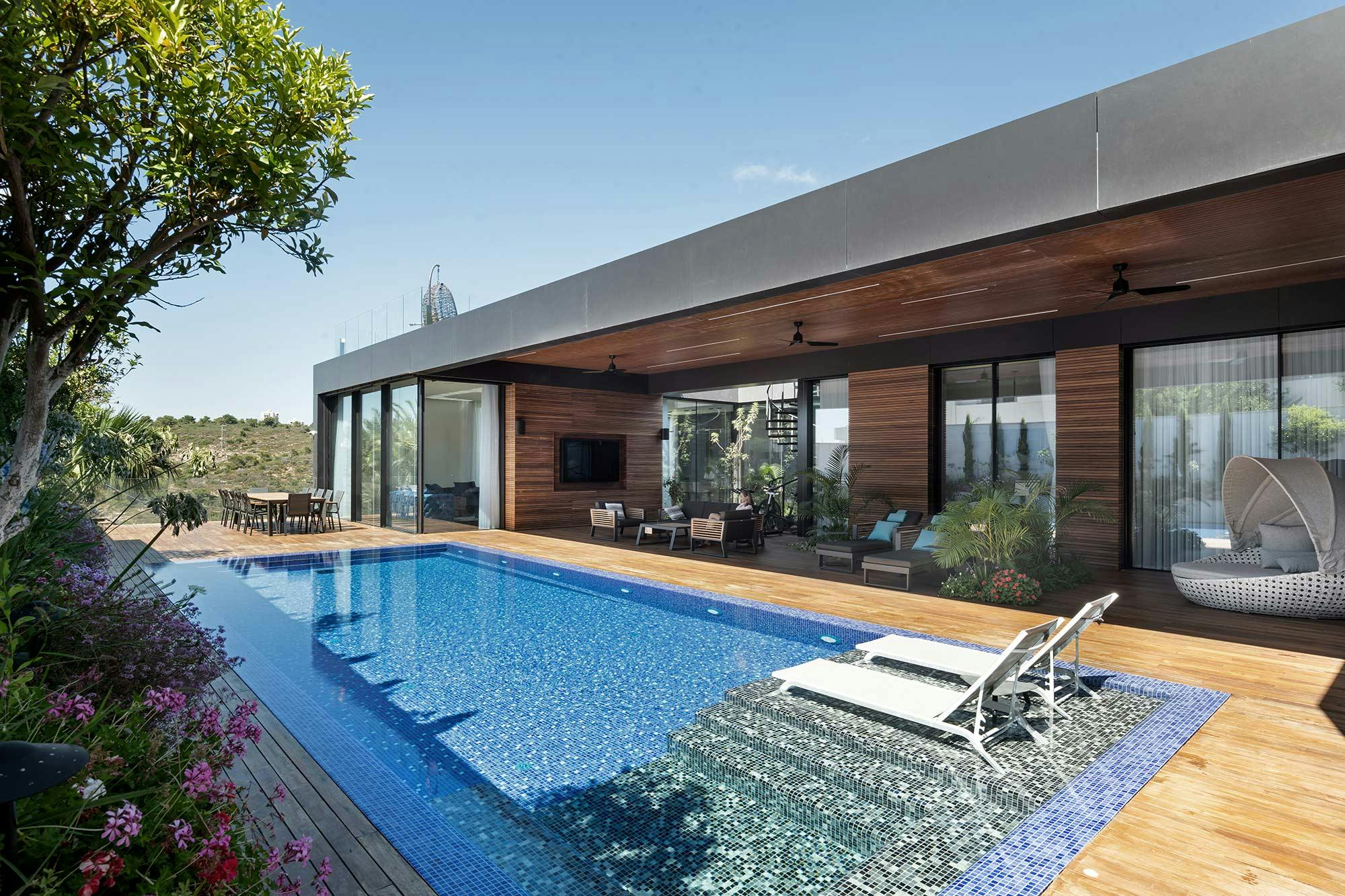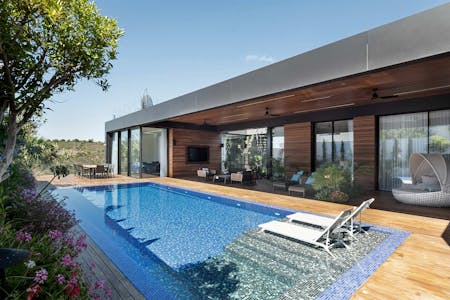 Glass, Iroko timber and Dekton for a façade with a lot of character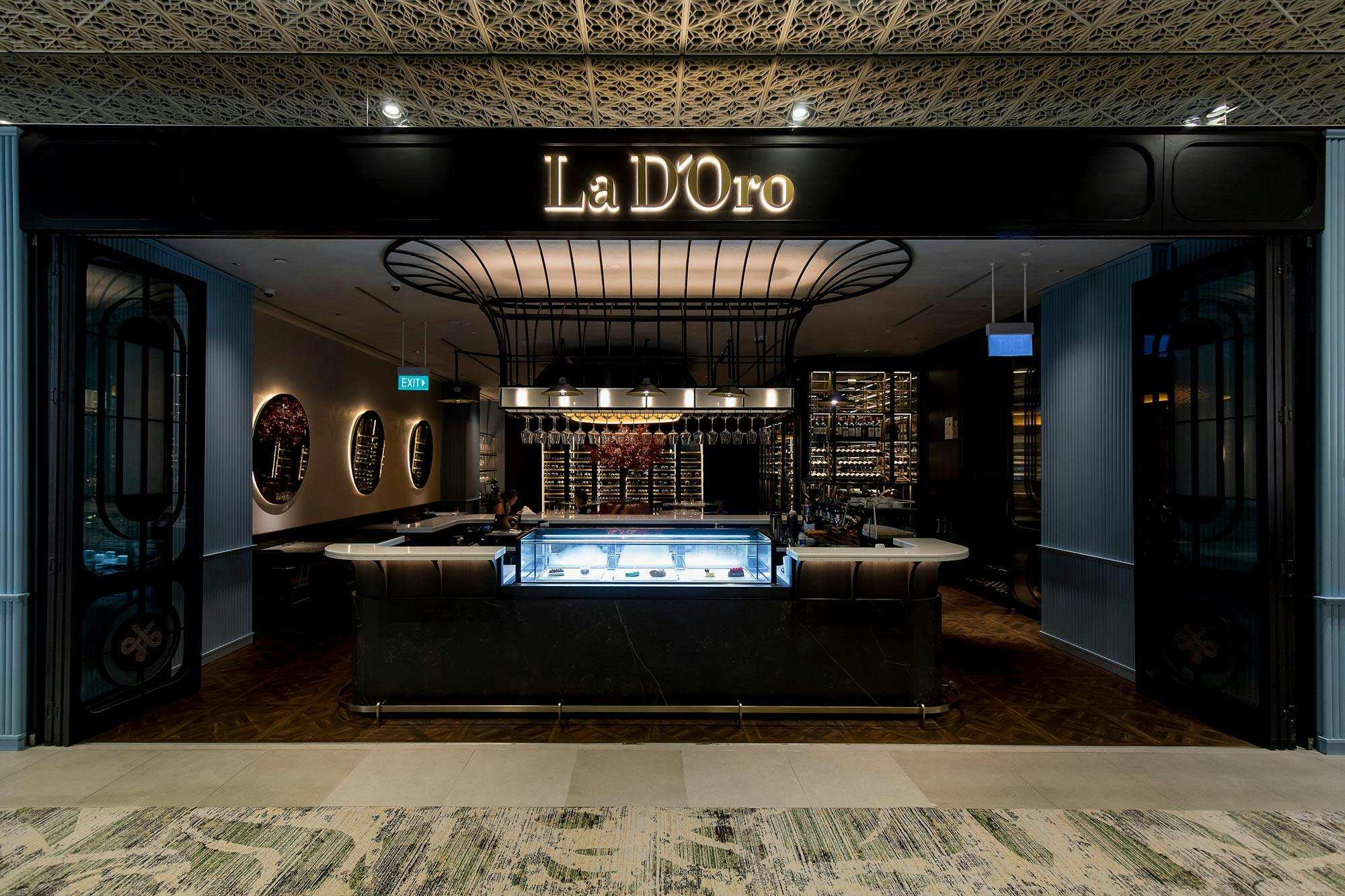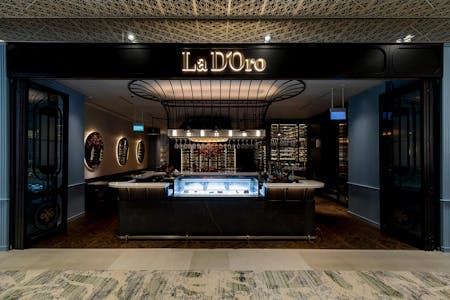 This ground-breaking haute cuisine restaurant in Singapore relies on Cosentino's functionality and elegance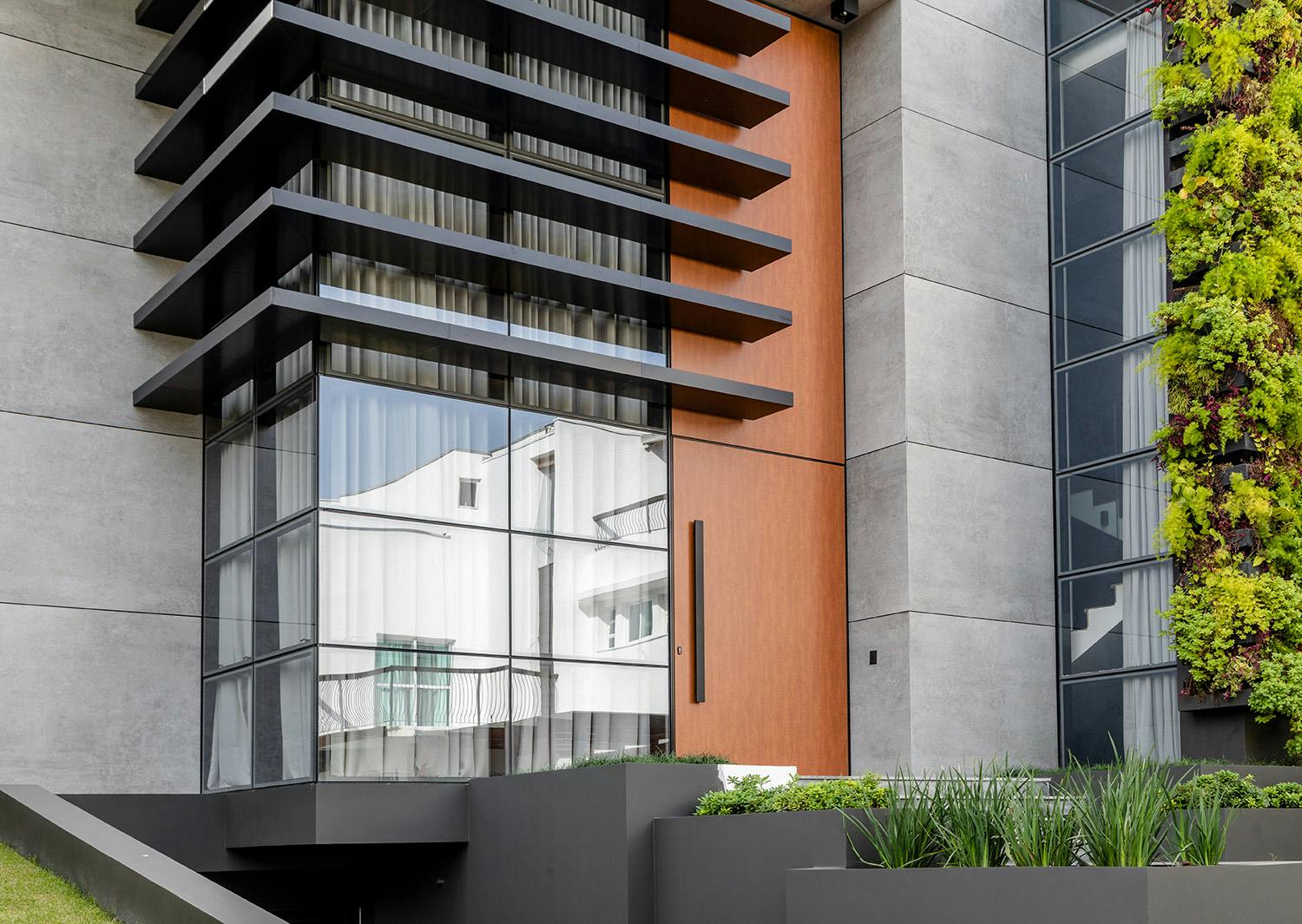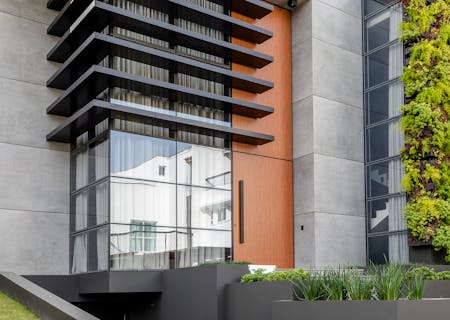 A very sturdy home by the sea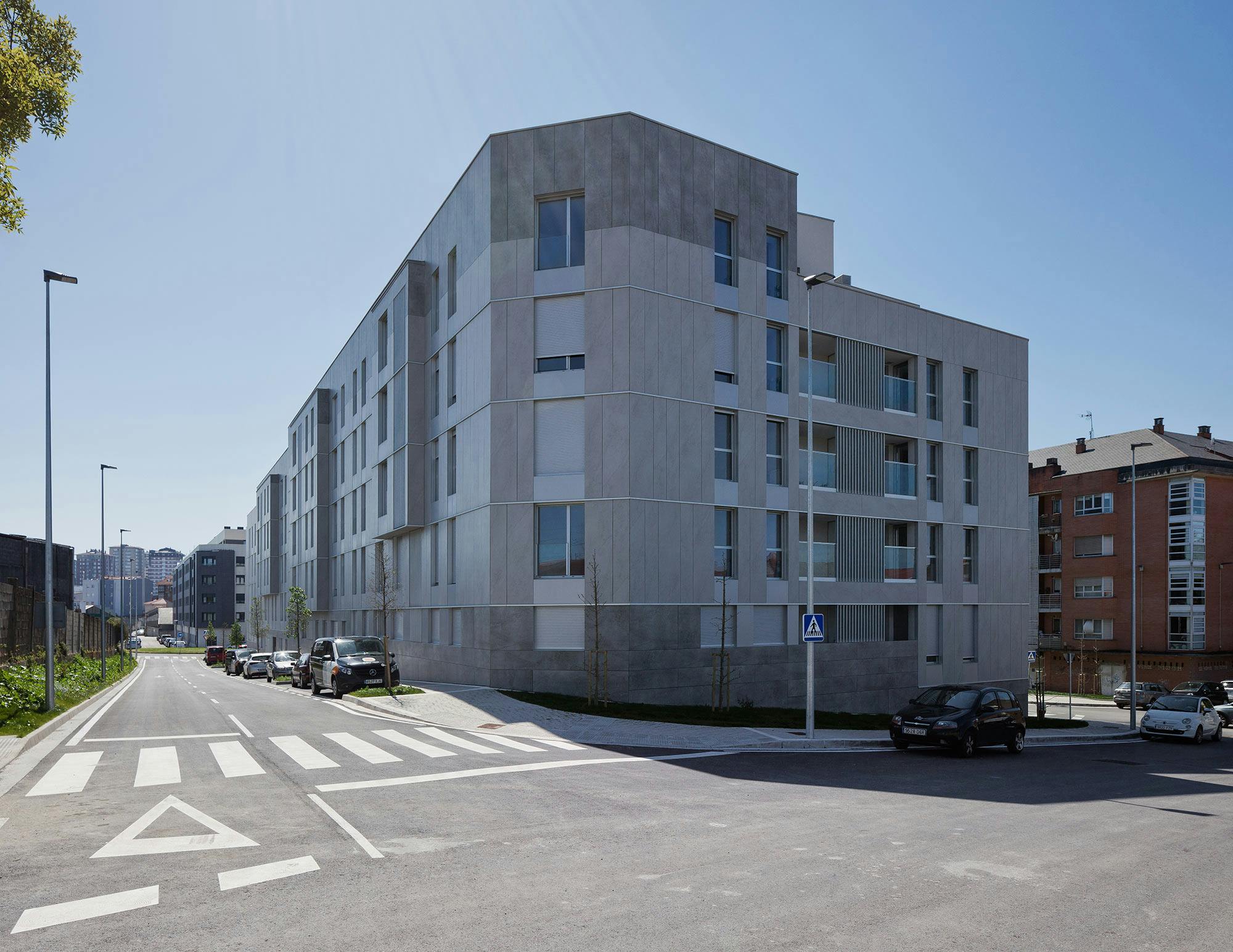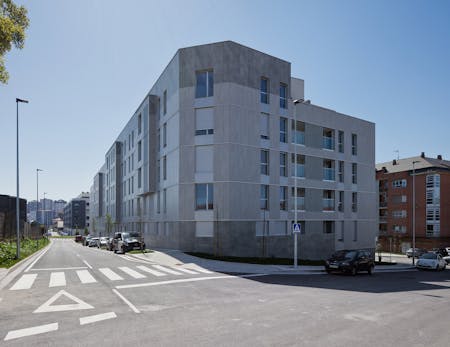 Compact style for a subsidised housing building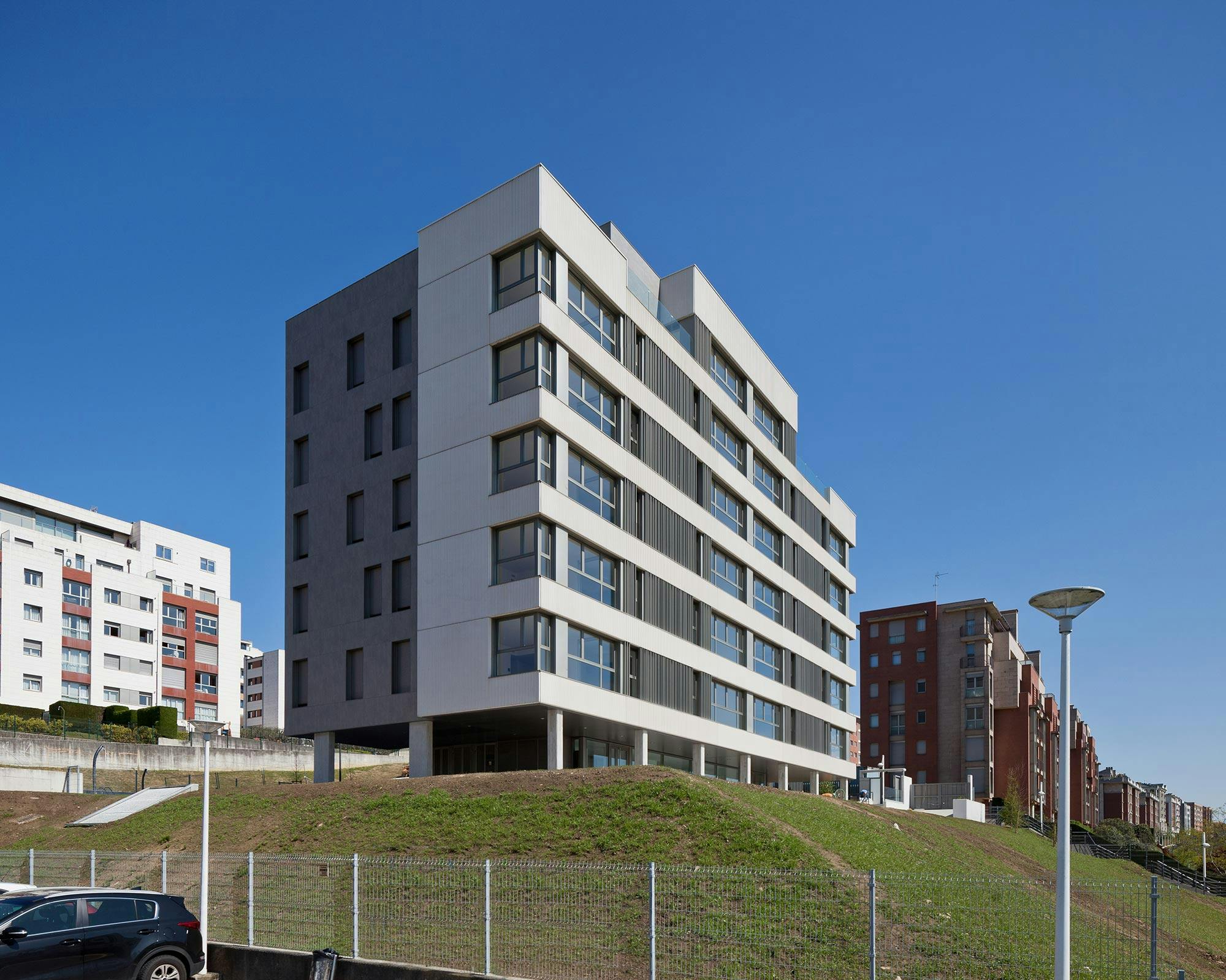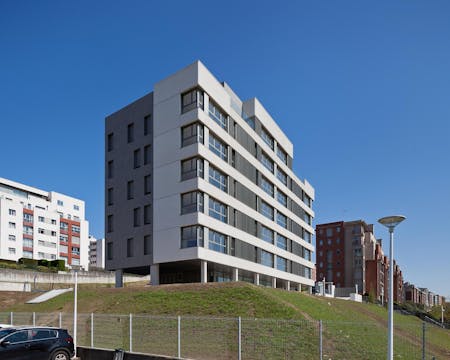 A façade that masterfully combines concrete, steel and Dekton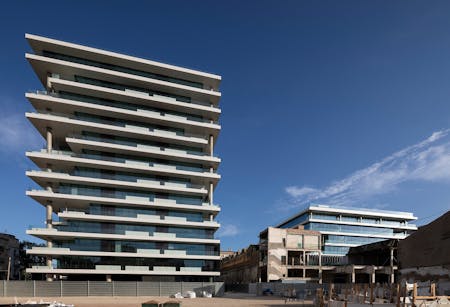 Dekton contributes to the character of one of the most sustainable buildings in Spain
Professionals form
Do you need information or samples of any of our materials? Would you like to explore a Cosentino partnership?