Case Study
Hospitality entrepreneur relies on Dekton to make his dream home a reality
KAMA GmbH Steinprojekte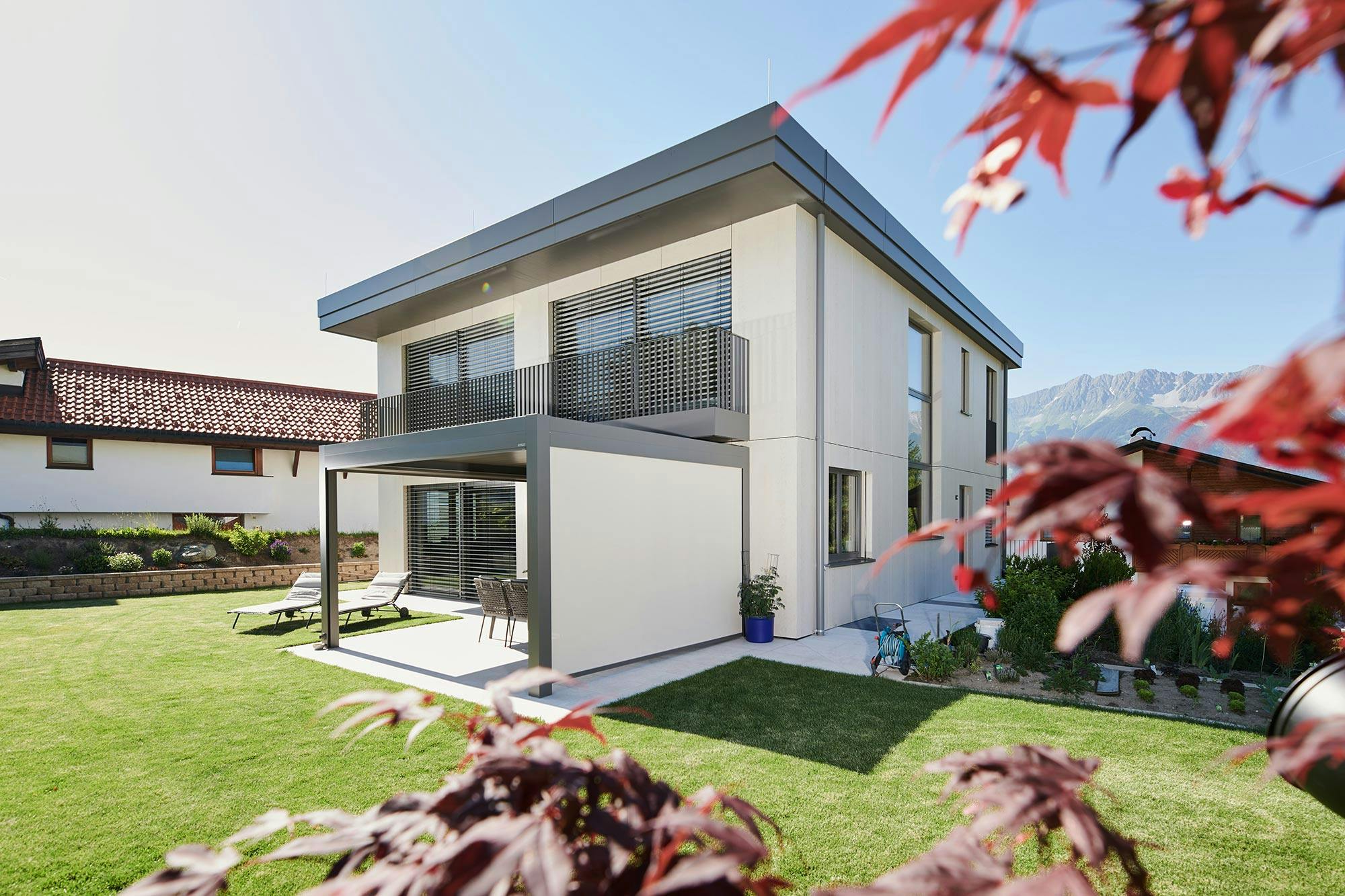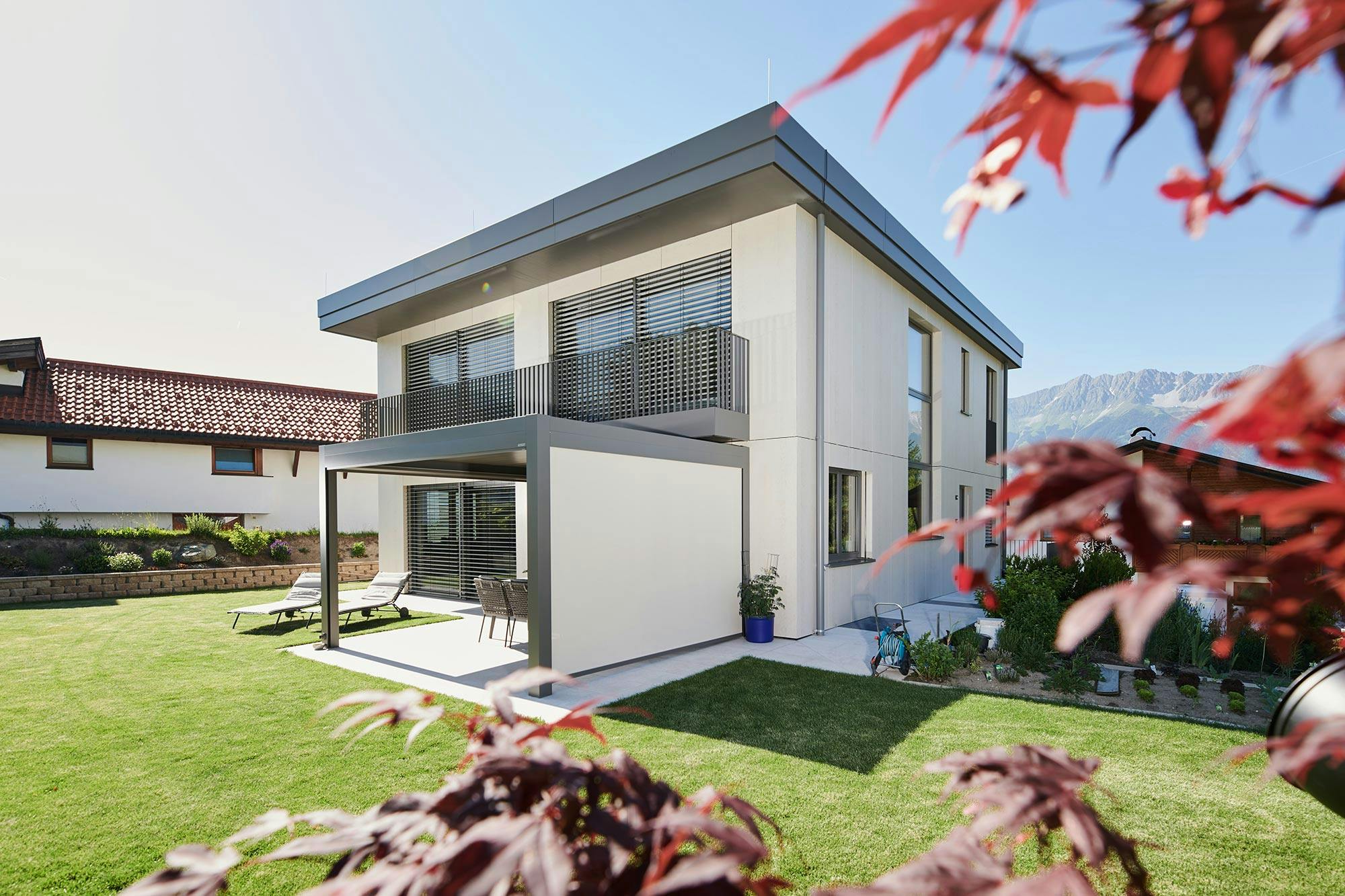 Location
Innsbruck (Austria)
Façade bonding
Innotec® Project System
Colour
Danae | Coral Clay
Constructor
KAMA GmbH Steinprojekte
Material
Dekton and Silestone
Application
Ventilated curtain façade, kitchen countertop, wall cladding bathroom and shower
After years of working in the hotel construction industry, this contractor wanted to retire gradually and build the perfect house for his family to live in. As an entrepreneur who, when he has an idea, wants to make it happen, he built an energy-efficient house for himself and his wife in the south of Innsbruck, Austria, overlooking the Alpine mountains. To this end, he opted for an efficient modular timber construction and a ventilated curtain façade made from Dekton by Cosentino.
The building plot is located on the green outskirts of Vill, with about 500 inhabitants the smallest district of Innsbruck. The house was to meet the low-energy standard, which in Austria corresponds to a heating requirement of no more than 50 kWh/(m²⋅a). "This requires a highly insulating building envelope," says the building owner. "We chose the very efficient modular construction method with renewable, domestic wood. It's sustainable, ensures local added value at fair prices, and allowed us a very short construction time".
Curtain wall with bonded Dekton panels
The curtain-type rear-ventilated facade should not only be visually appealing, but also uncomplicated and require as little maintenance and cleaning as possible in the long term. That's why the client turned to Martin Hubmann of KAMA-Steinprojekte. "Instead of natural stone, we recommended Dekton because it gives you the opportunity to work with large-format and at the same time thinner slabs. It looks super and at the same time brings less weight. The façade can even be bonded, making it much faster to install than a suspended natural stone façade".
The client already knew the ultra-compact surface from hotel projects. The material consists of 100% natural minerals - compacted and sintered, carbon-neutral over the entire product life cycle. As a façade cladding, however, Dekton was still new to him. KAMA-Steinprojekte showed him an extension in wood modular construction with bonded ceramic panels. "We already worked with Innotec's façade bonding system about a decade ago. It is also approved for Dekton on substructures made of wood or aluminum." The customer was convinced and enthusiastic.
Precision right into the corners
Among the more than 50 designs available, two favorites were quickly found. The Cosentino Center in Munich provided large-format samples. "Dekton Danae matches the color of the limestone in the surrounding mountains and is a perfect fit for the natural stone we wanted to use for the building base and floors," says the client. Shortly afterwards, KAMA-Steinprojekte was commissioned to start designing the façade jointly with the architect from Geisler & Trimmel, for which the Dekton panels were precisely cut with a water jet cutting machine and the corners were finished off by mitring the edges of these panels. Maximum precision in panel cutting enabled narrow joints and precise incisions, such as for roller blind rails or window sills.
The battens of the substructure received an impregnating bonding primer. Then KAMA attached a double-sided adhesive tape, which fixes the façade panels until the special glue applied in parallel hardens and installed the 8 mm thin and up to 260 cm x 90 cm large Dekton panels. "Our aspiration is to work as perfectly as possible - especially with the joint pattern," says Martin Hubmann of KAMA-Steinprojekte. "We could have had it easier with smaller façade panels. But we wanted to approach it this way and no other way".
Investment in a peaceful future
The client is very proud of the building - as are Martin Hubmann and the team from KAMA. In total, an area of around 375 square meters was clad with Dekton Danae " I'd be pleased to see this example inspire more private customers to consider Dekton as a façade material," says the stone specialist. "A wood or plaster facade often seems more affordable. But you have follow-up efforts and costs," adds the building owner. "In the commercial property sector, you invest rather once and then have your peace of mind. And that's exactly what I also want as a private owner".
Inside, the kitchen and dining room share a large space connected to the outdoor terrace, so that the residents can enjoy the views of the surroundings. Another surface by Cosentino was chosen for the design of this space, a 20 mm thick worktop in Silestone Coral Clay with a matt finish. The slightly bevelled edges add elegance to the overall look. The worktop and sink were fitted flush with the surface, increasing comfort and functionality, two features that are also found in the adjoining living room with its impressive fireplace.
The second floor is reserved for the bedrooms and a bathroom with plenty of natural light. The bathroom floor and washbasin are clad in natural stone, a material that blends in with the Silestone Coral Clay walls which, once again, enhance the natural light and imbue the space with warmth.
Cosentino's materials used in this project
Explore Similar Case Studies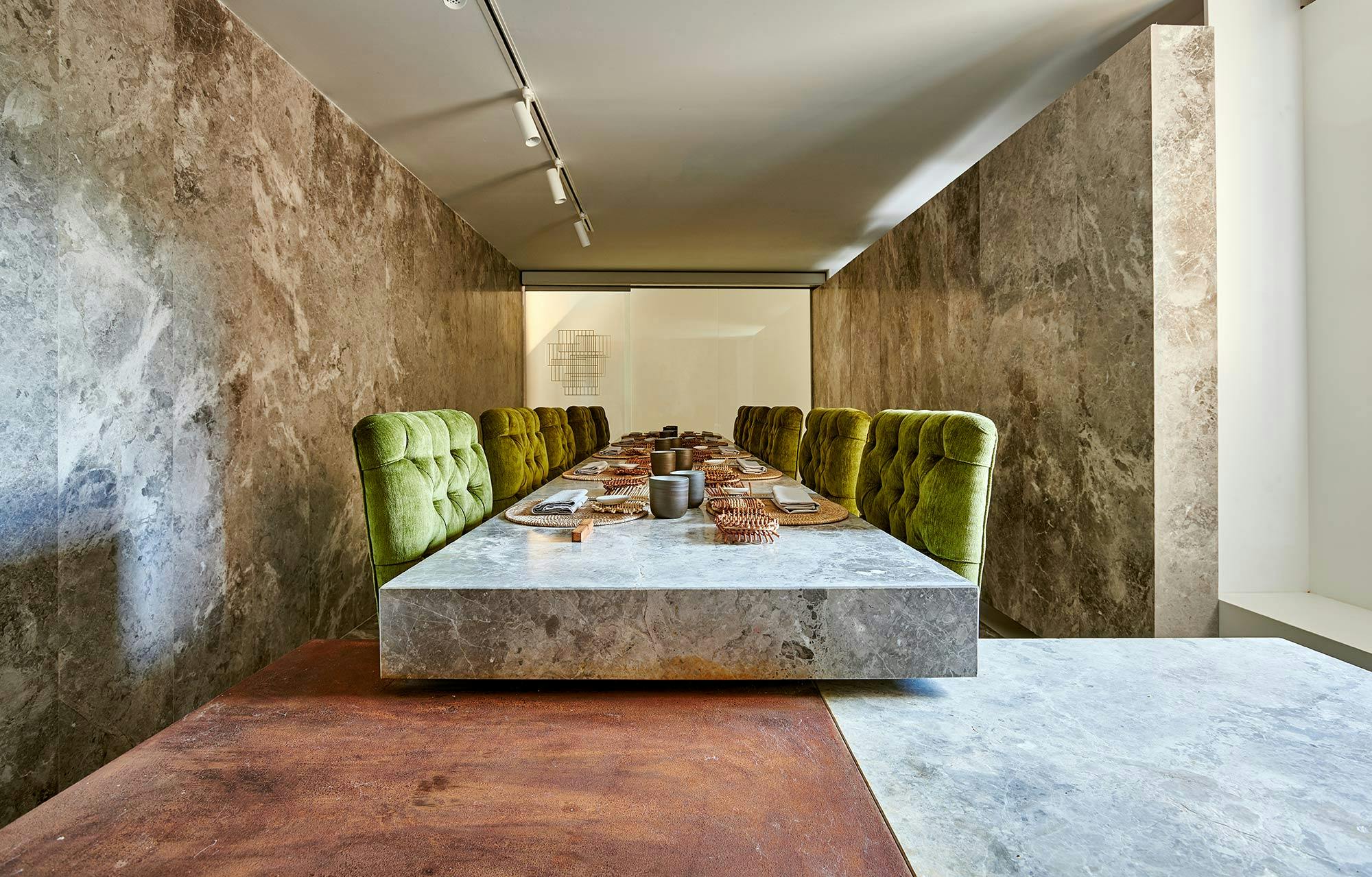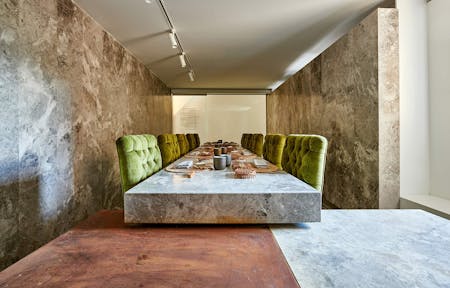 Two restaurants with a shared kitchen achieve visual continuity thanks to Dekton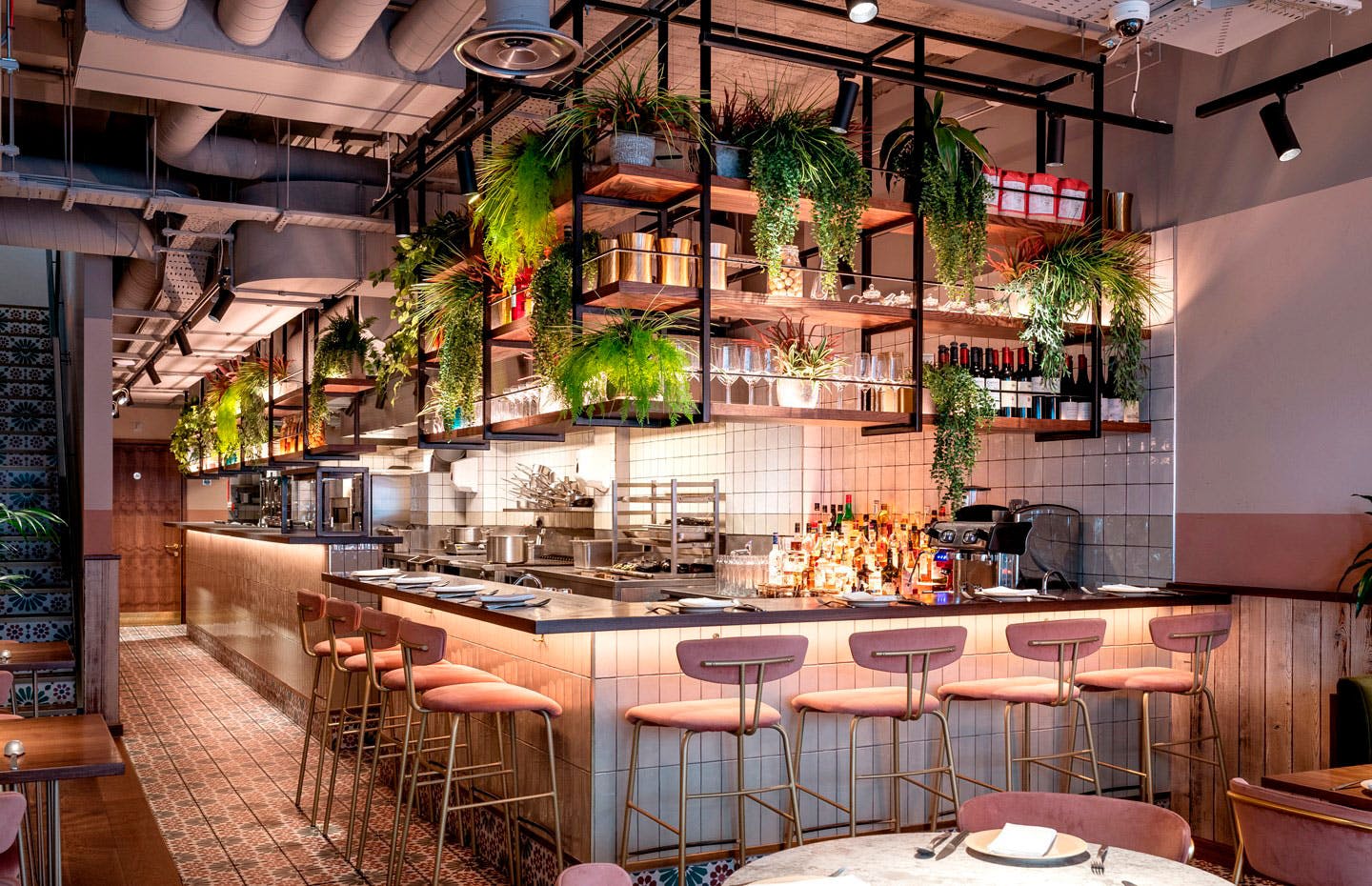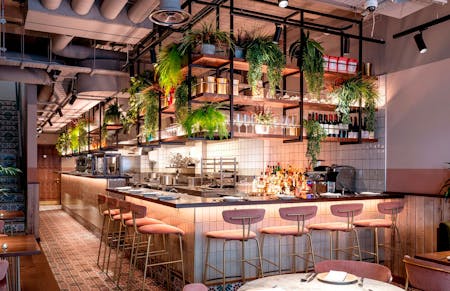 Dekton adds character to a neat and refined London restaurant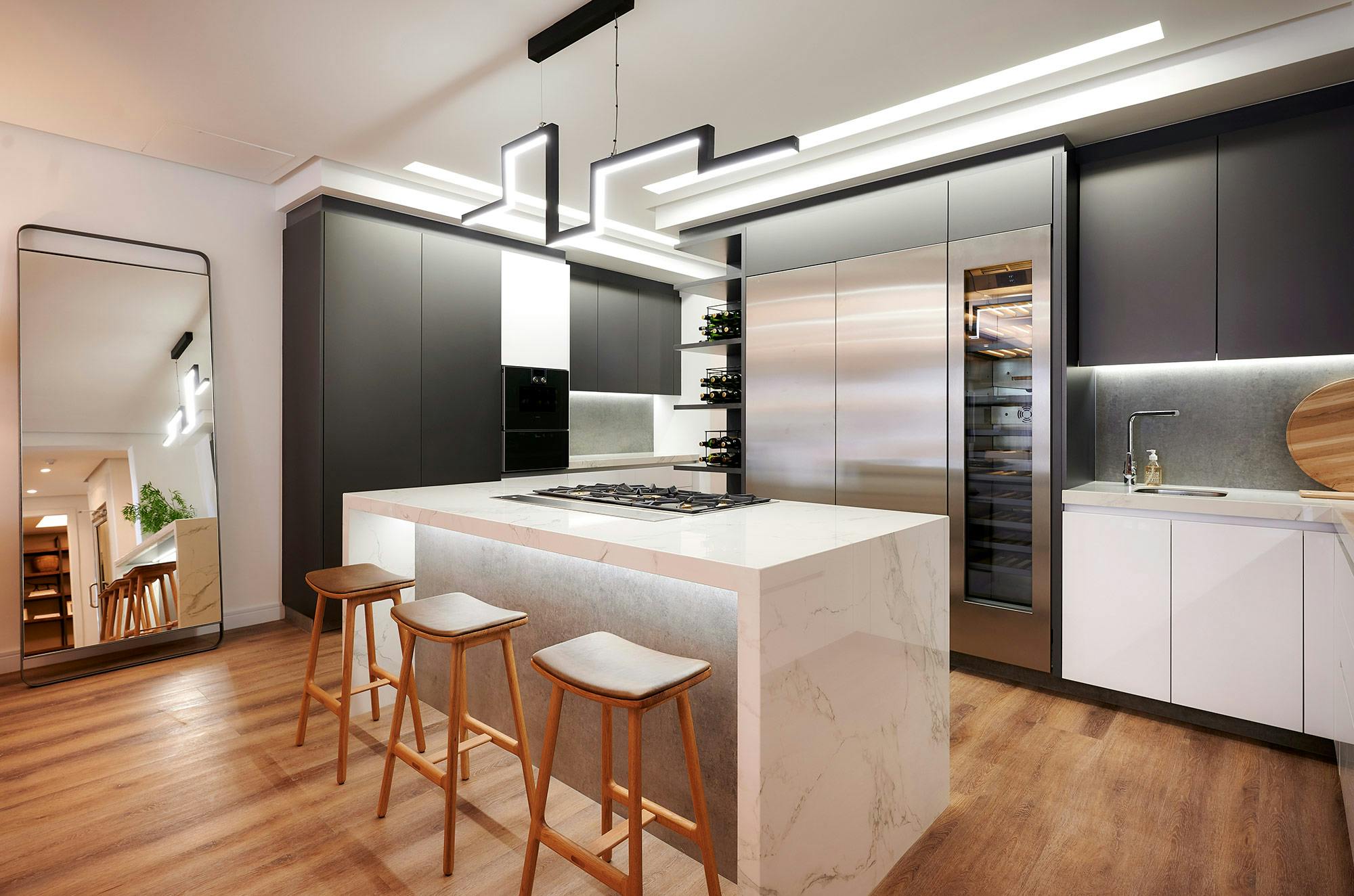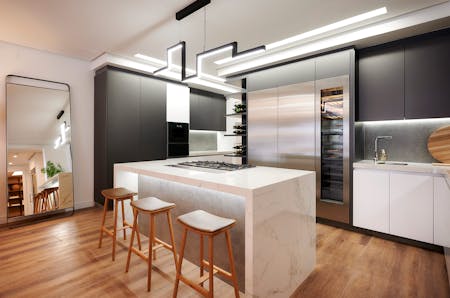 Dekton showcases its versatility in a high-end residential development in South Africa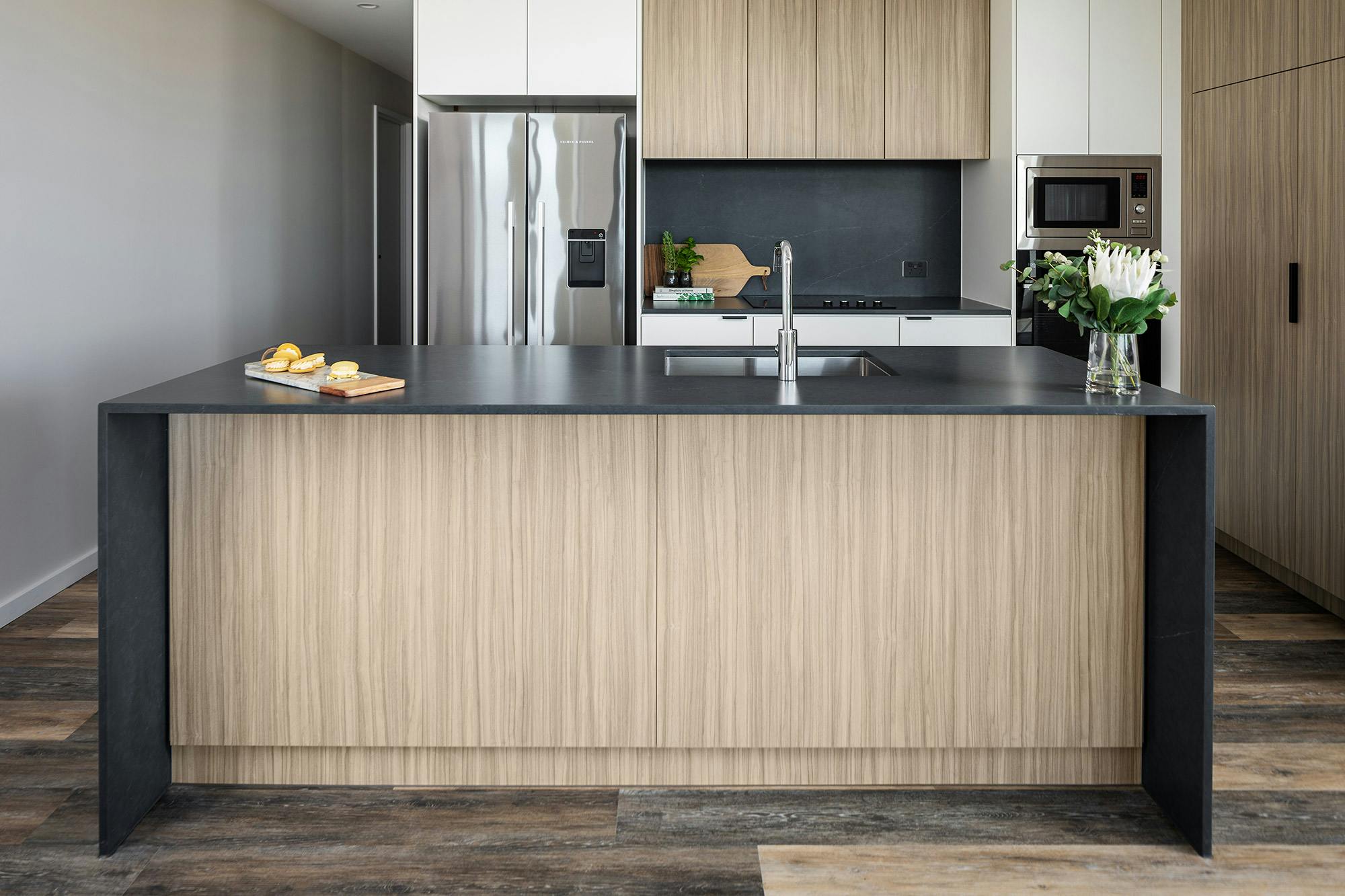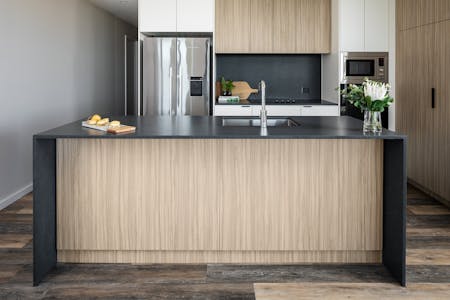 A luxurious rental building chooses Cosentino for its durability, elegance and sustainability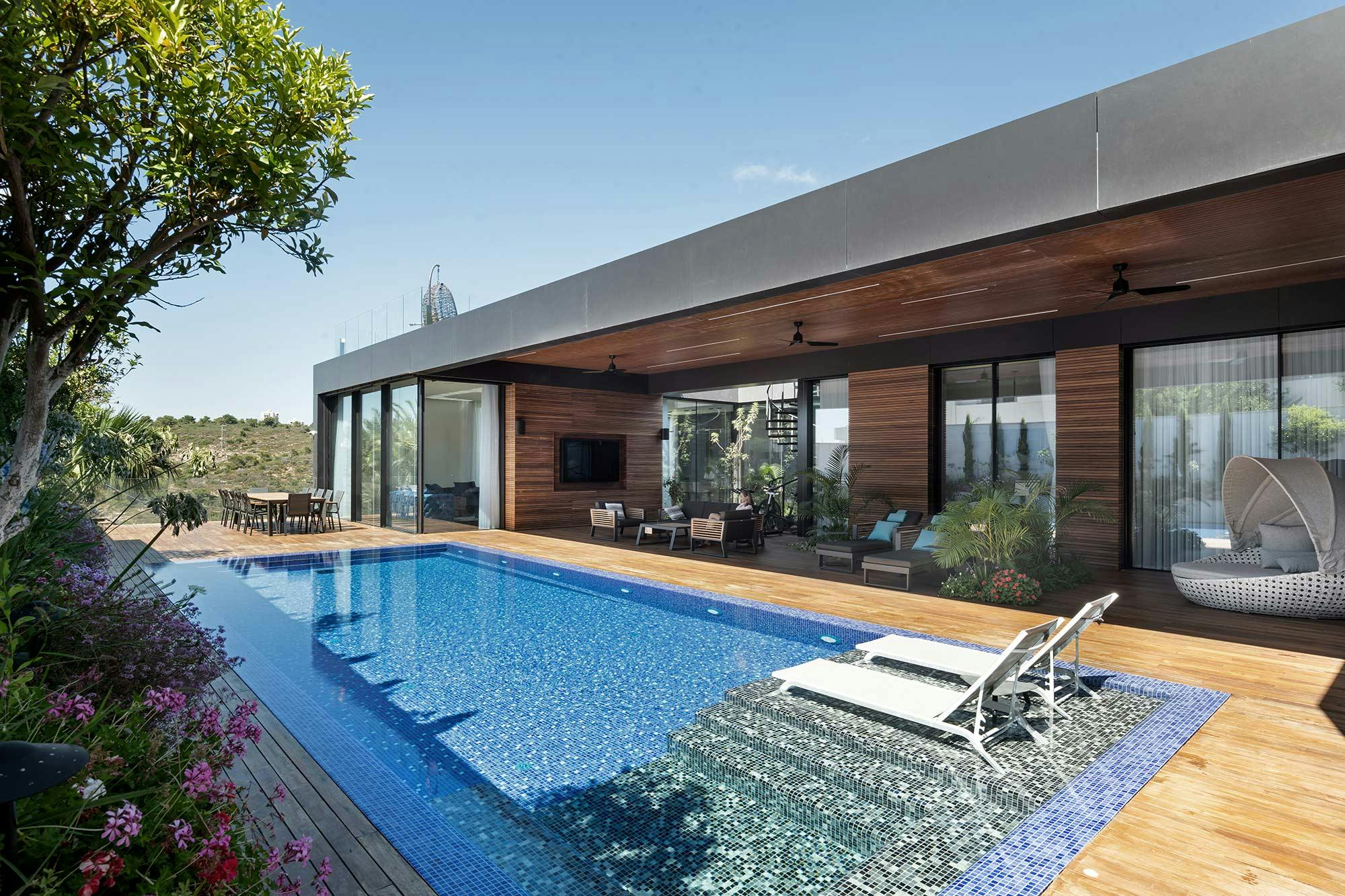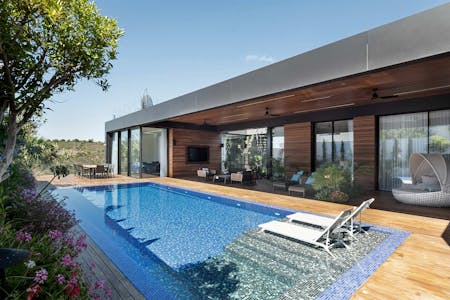 Glass, Iroko timber and Dekton for a façade with a lot of character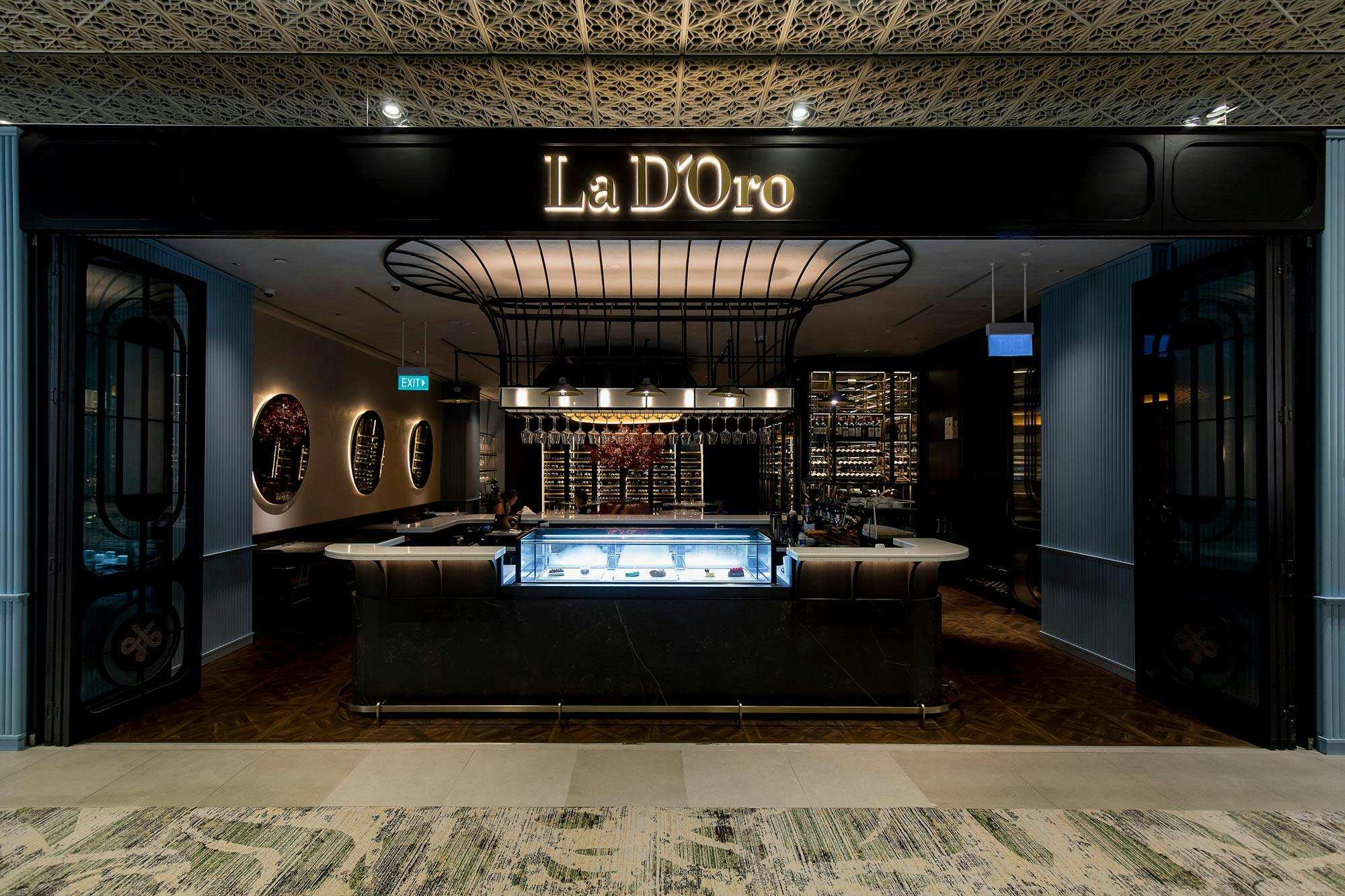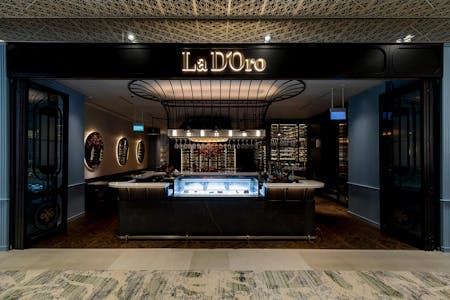 This ground-breaking haute cuisine restaurant in Singapore relies on Cosentino's functionality and elegance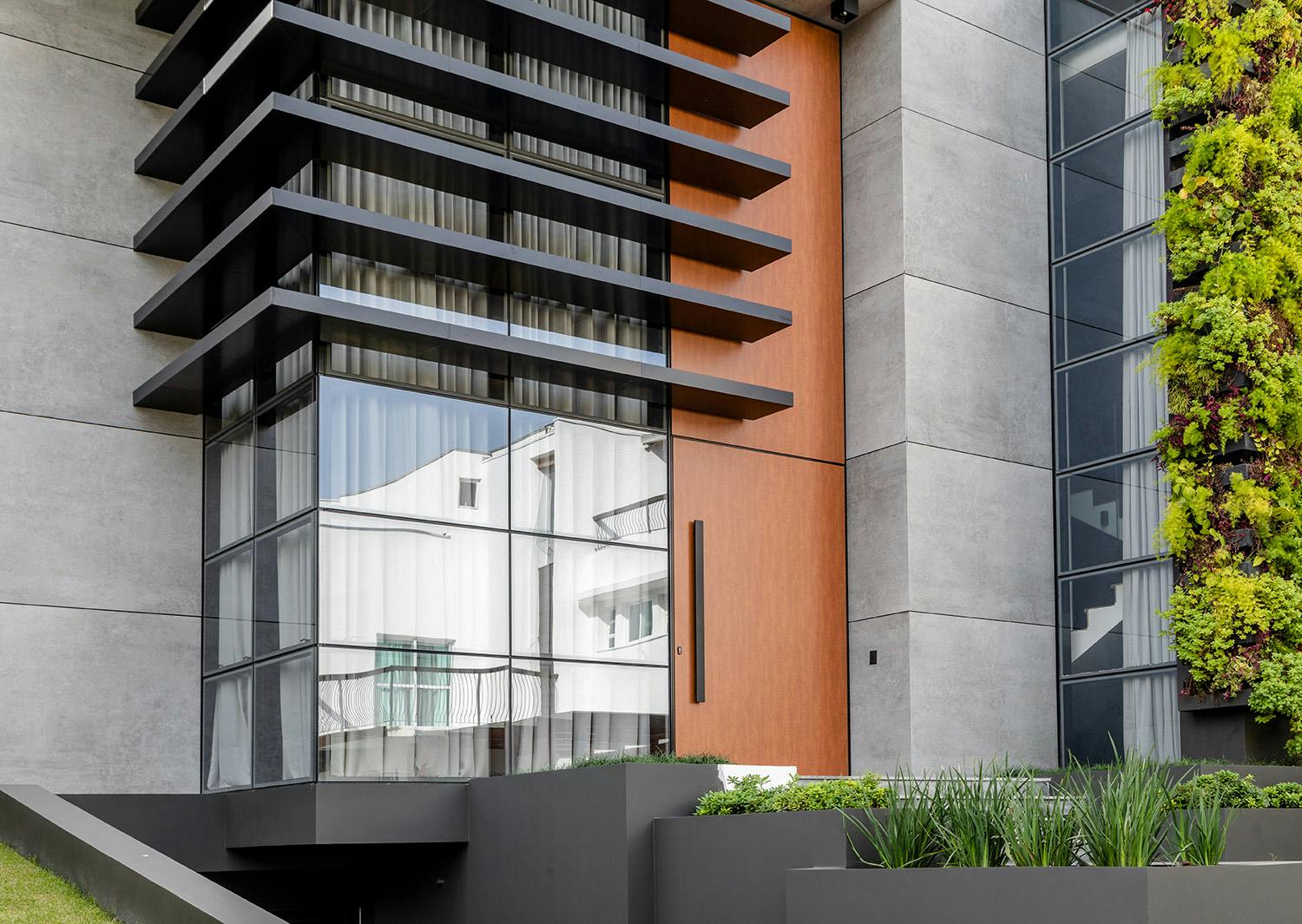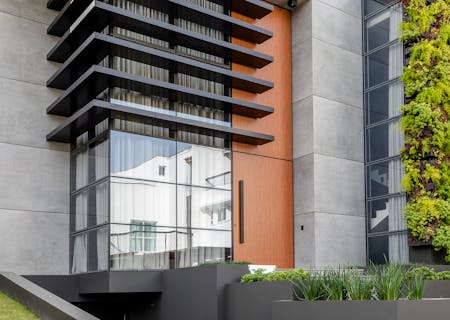 A very sturdy home by the sea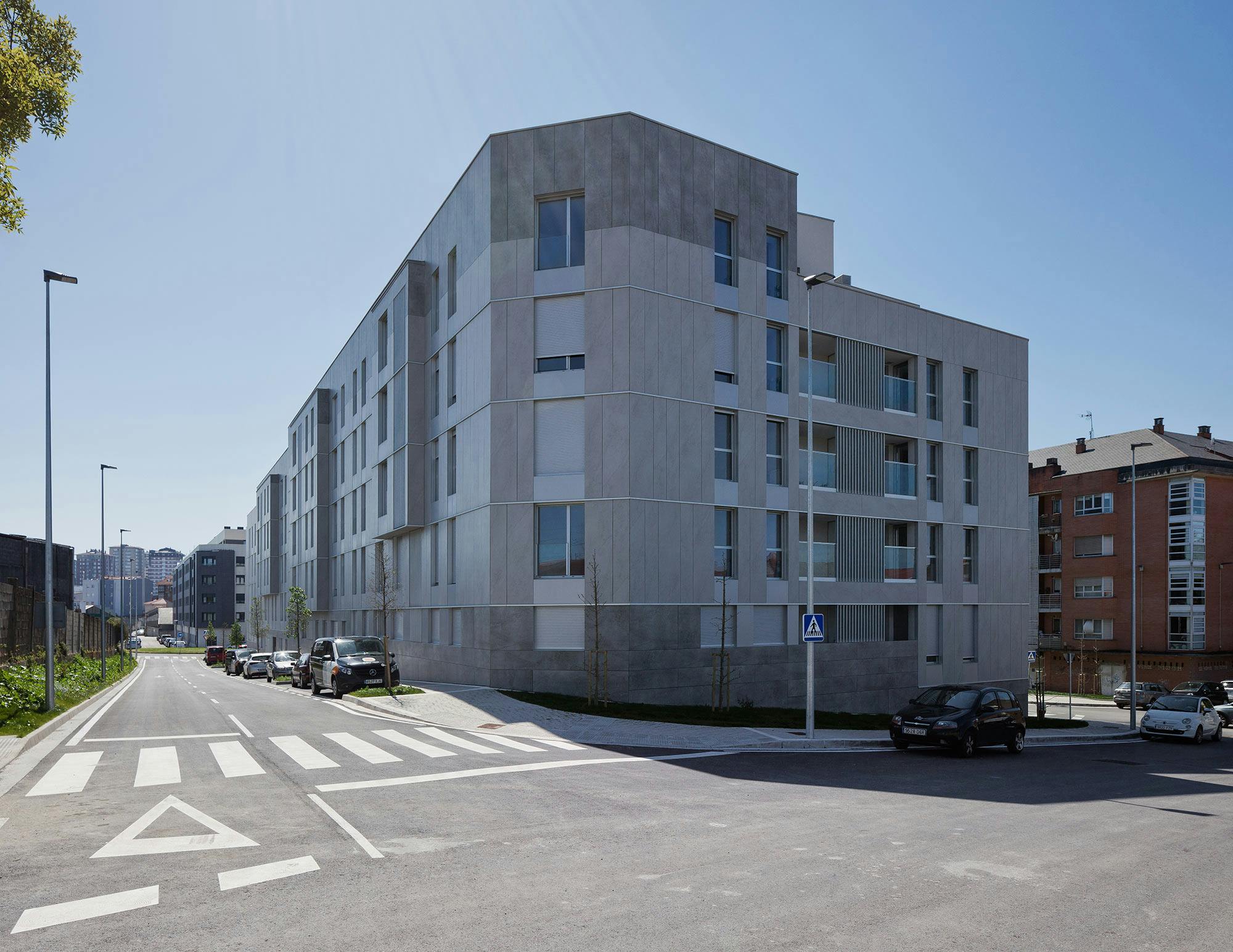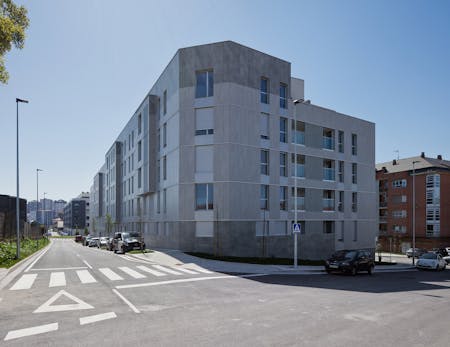 Compact style for a subsidised housing building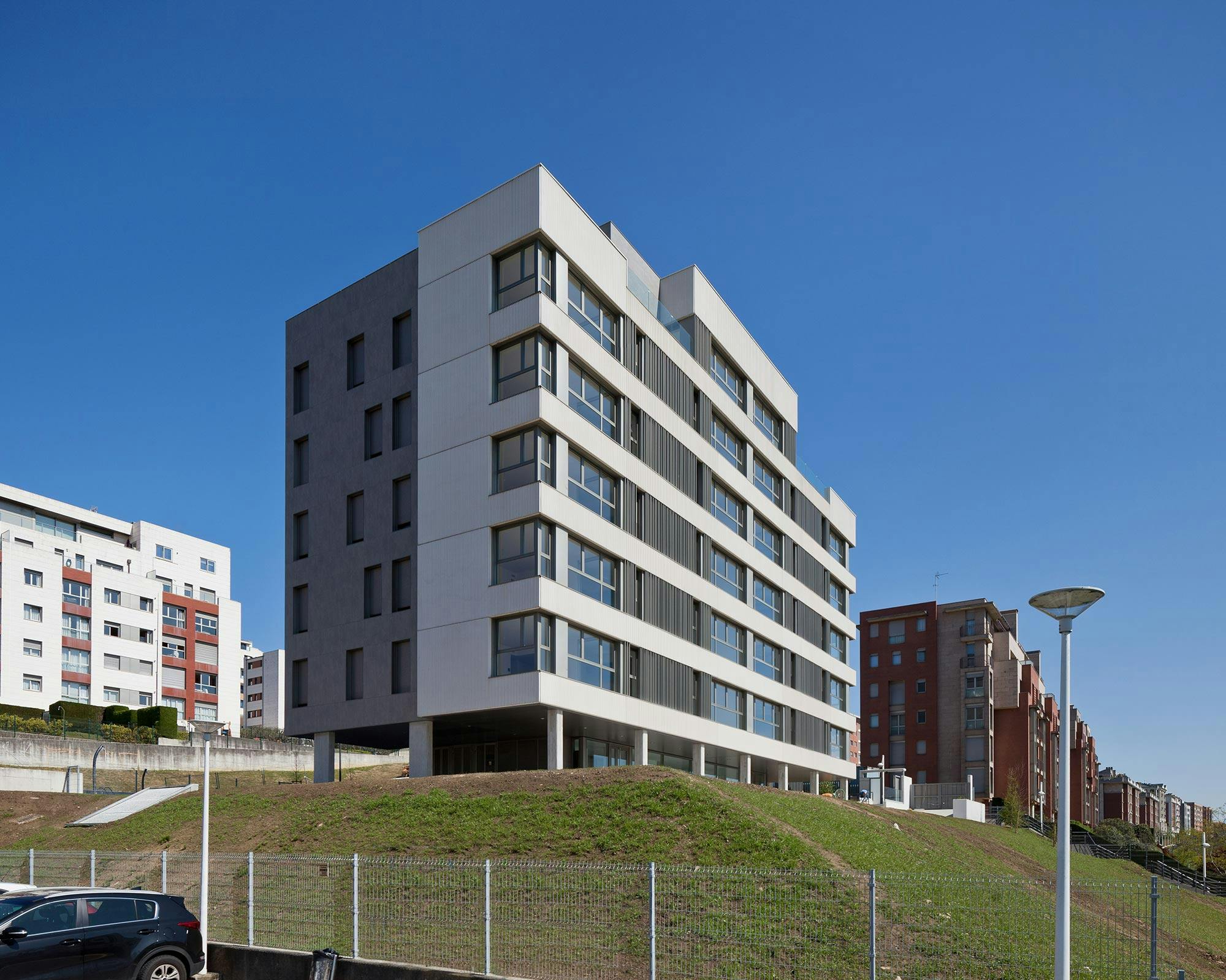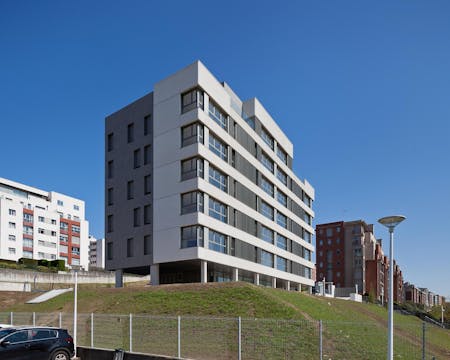 A façade that masterfully combines concrete, steel and Dekton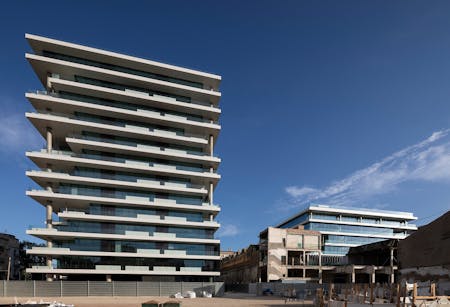 Dekton contributes to the character of one of the most sustainable buildings in Spain
Professionals form
Do you need information or samples of any of our materials? Would you like to explore a Cosentino partnership?