Cosentino Flagship Project
A striking reception area made with Dekton
The O'Toole Partnership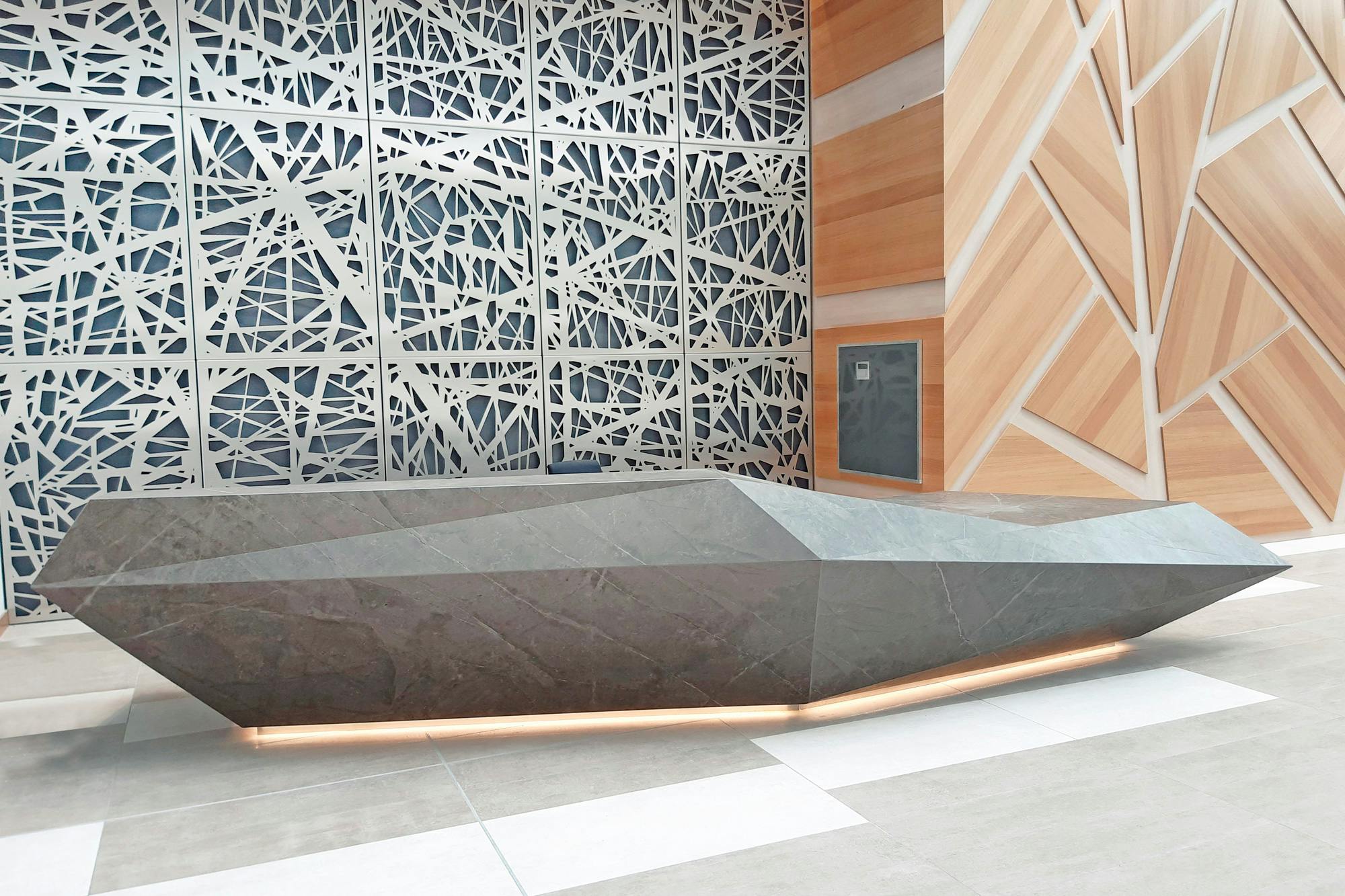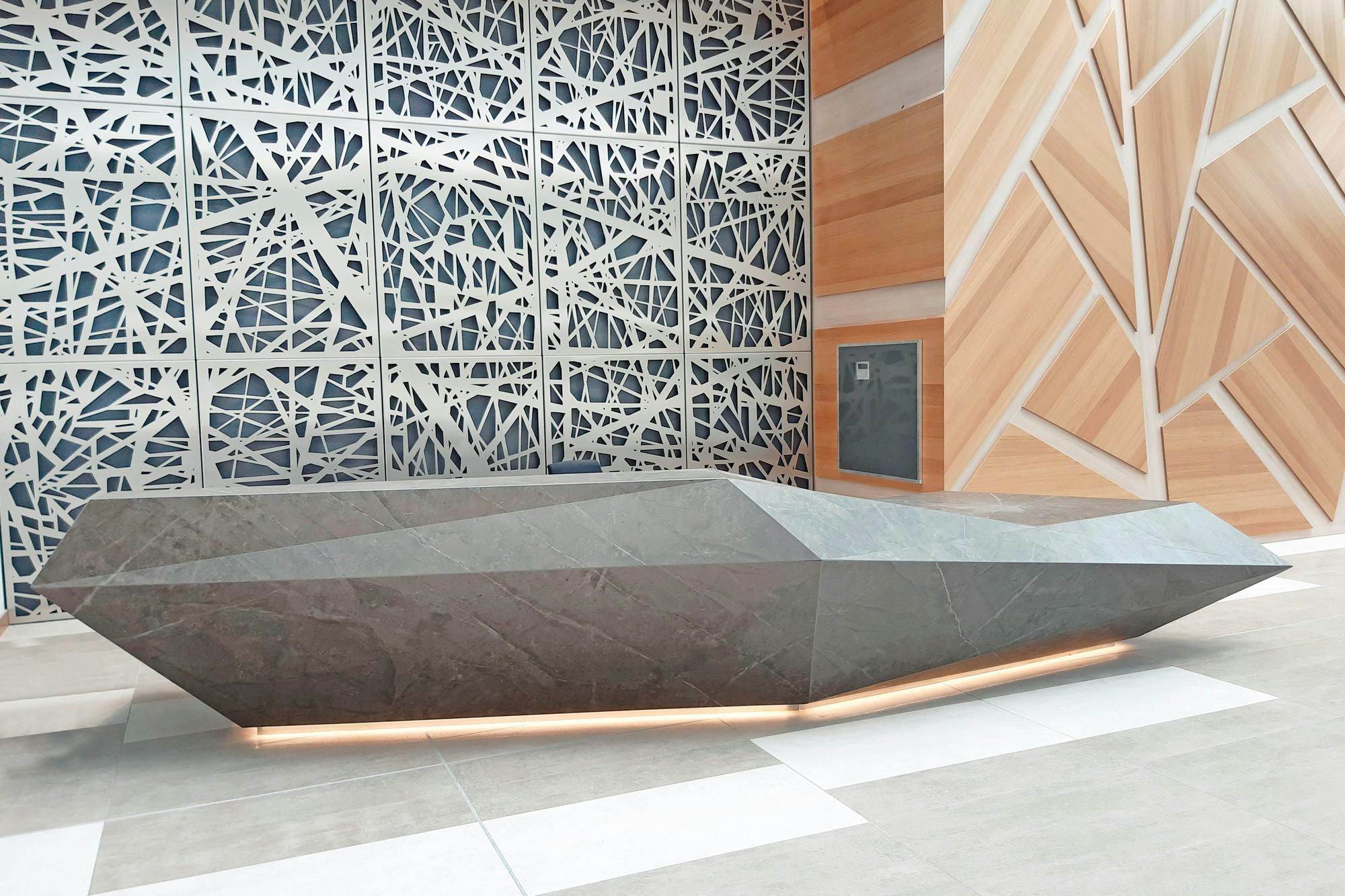 Architecture/Design
The O'Toole Partnership
Developer
Enniscorthy Stoneworks
A material that adapts to any need
Dekton is an ideal solution for commercial projects in spaces that experience intense activity and high traffic, thanks to the resistant nature of the material. It is highly resistant to scratches and stains, meaning it can also be easily cleaned. Another important highlight is the fact that the slabs can be manufactured in large formats or custom sizes, offering architects and designers a high level of precision.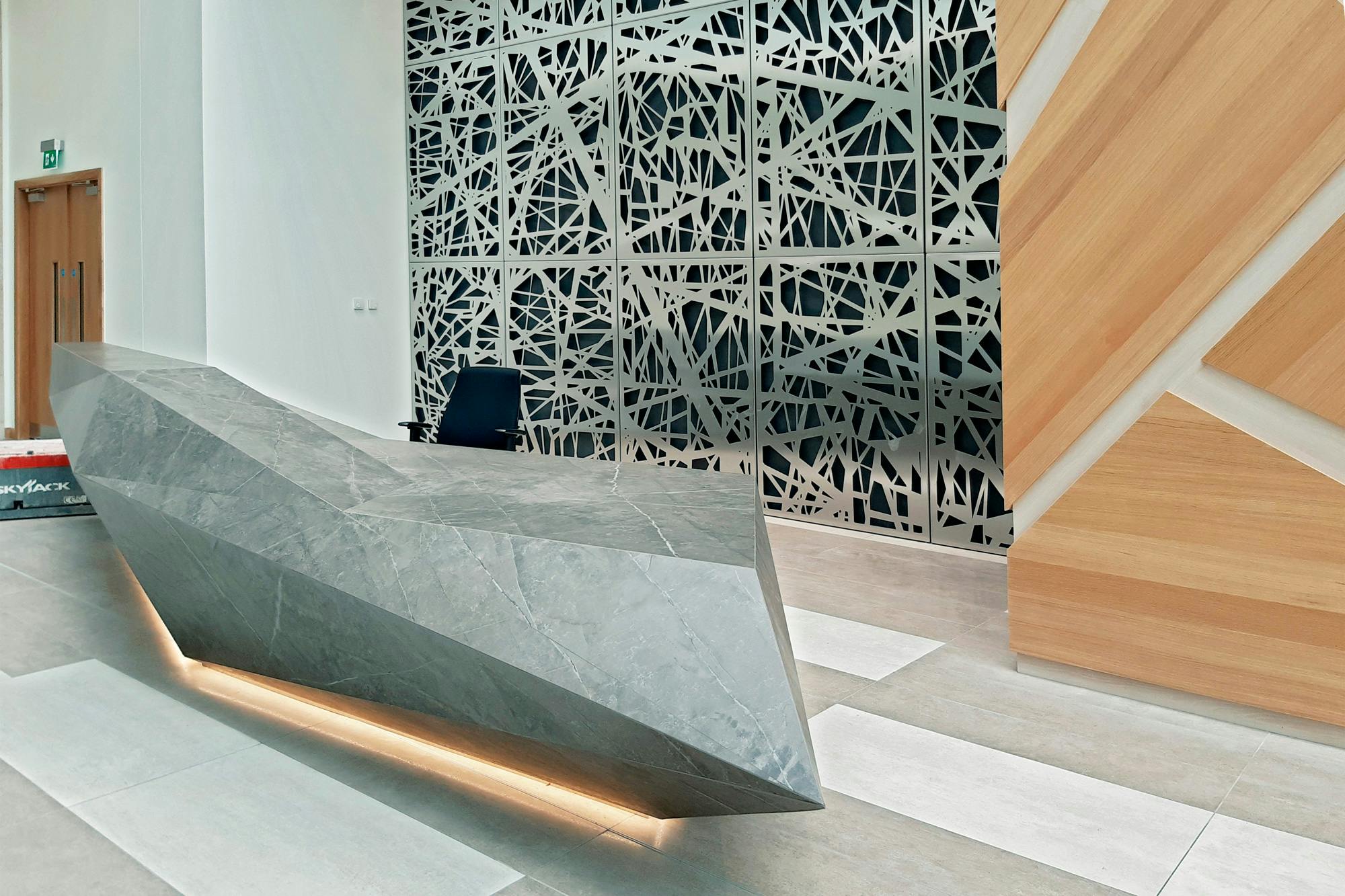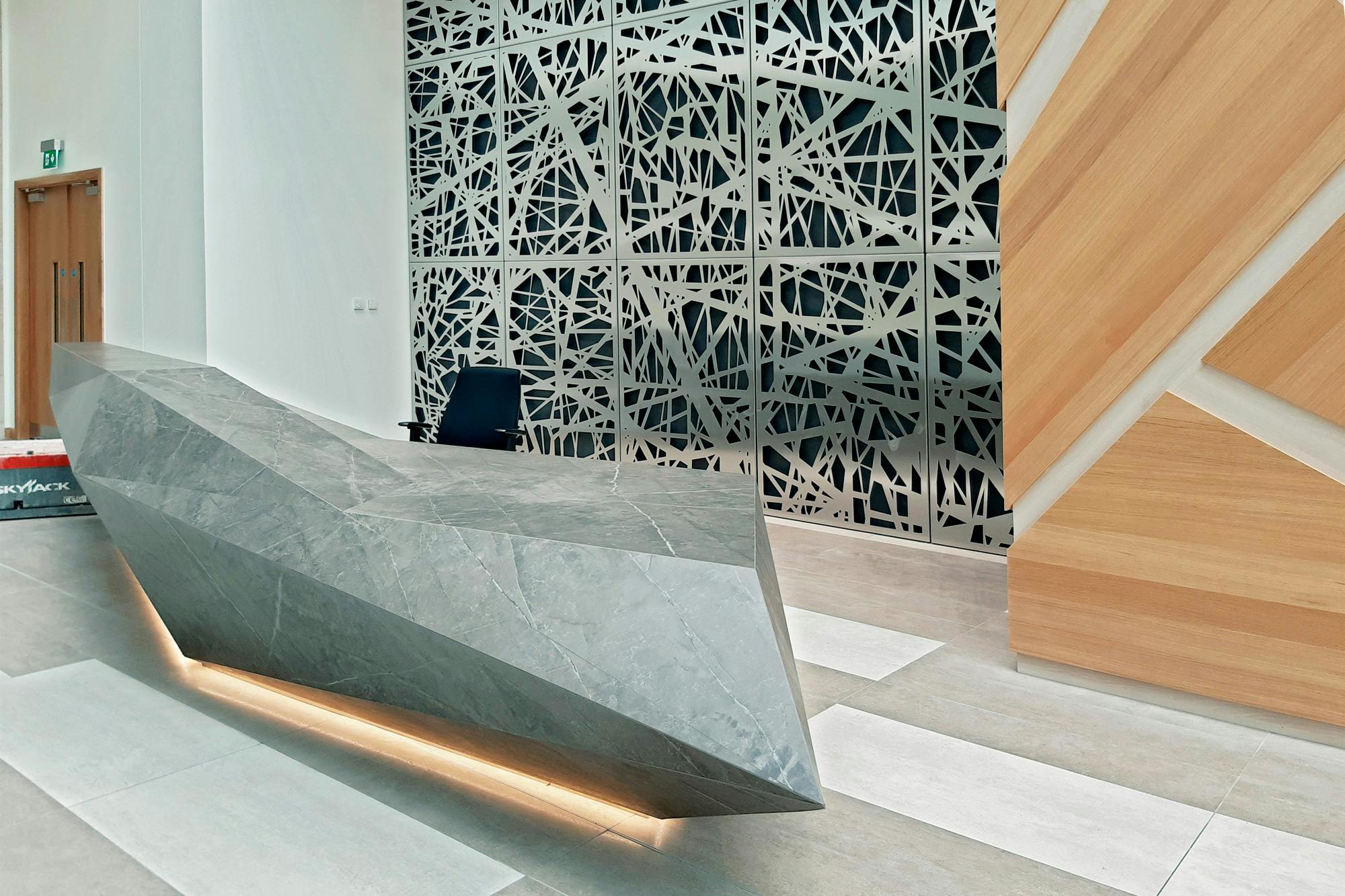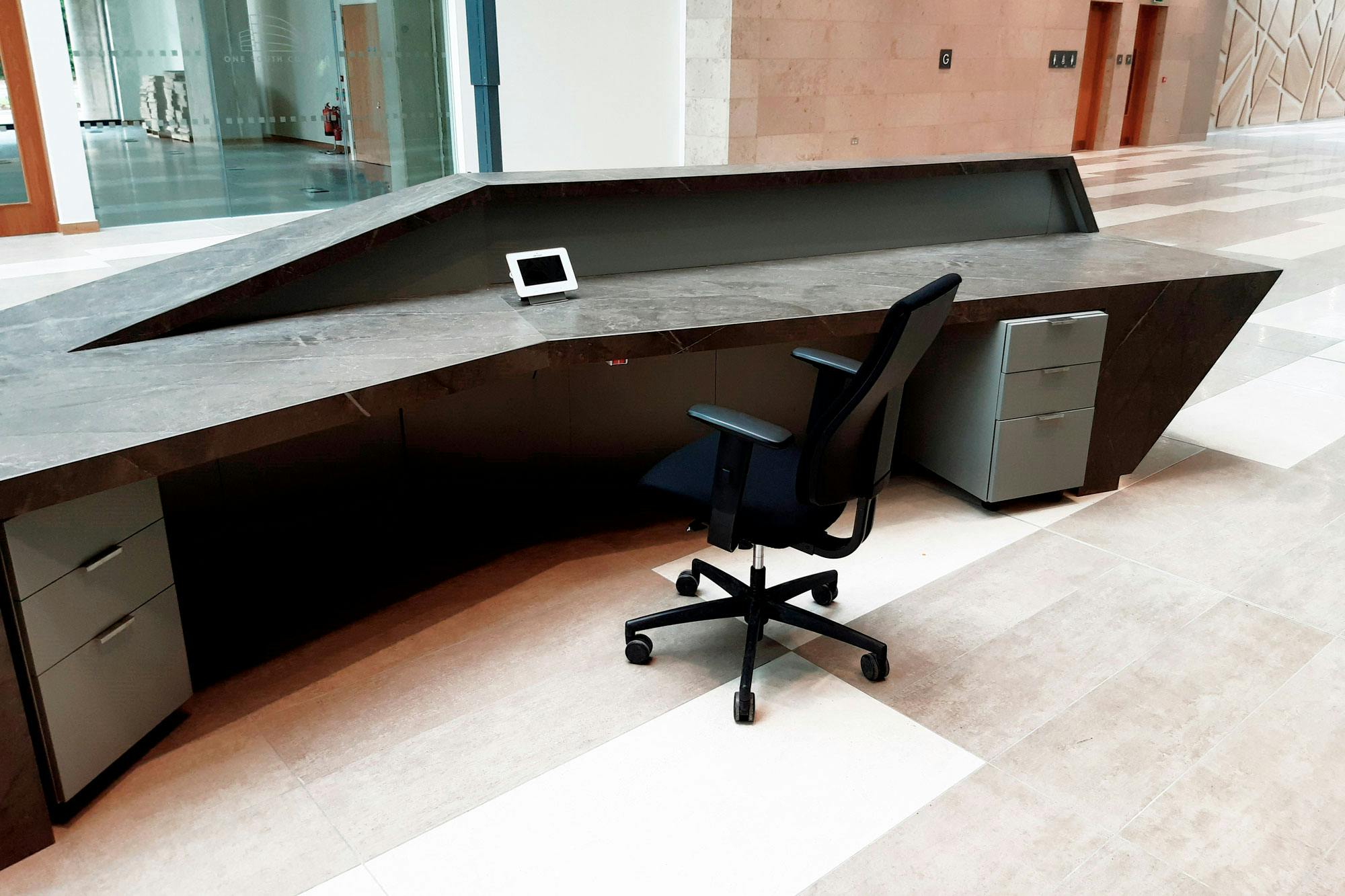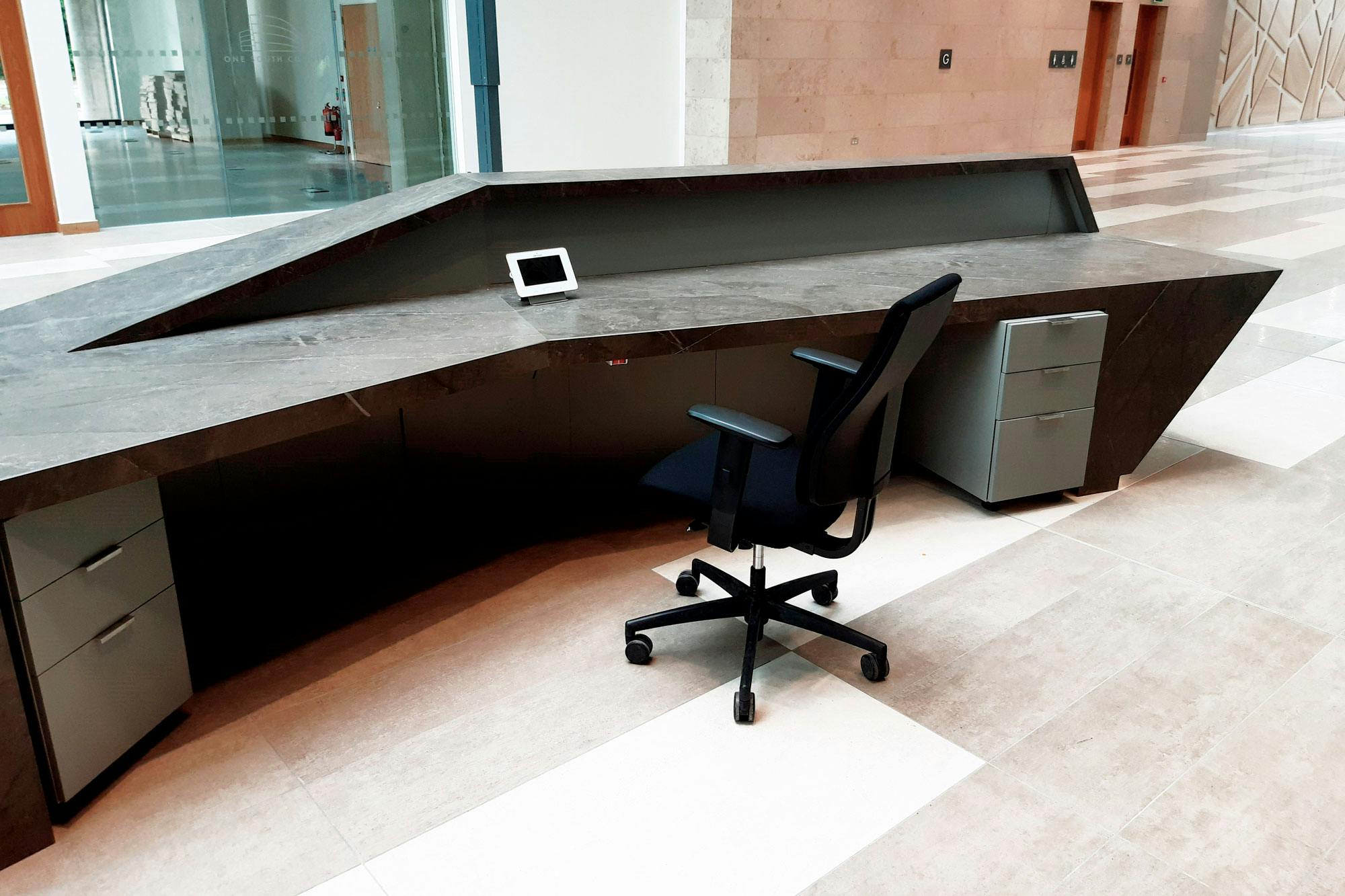 The ideal vein for a formal setting
Kira's delicately veined and warm grey colour is an irresistible complement to the linear patterns that play an important role in the decor of the reception area. Giving the impression of having been carved from a single piece of natural stone, the effect across the desk as a whole represents a true exercise in minimalism and simplicity.
One South County is a prestigious avant-garde 12,840 m2 building of five floors, designed by the award-winning architects of The O'Toole Partnership (TOTP). Furthermore, the South County Business Park is in a prime location of Dublin, easily accessible from anywhere in the city as well as from other surrounding counties such as Wicklow, Kildare, Meath and Louth. The main public transport lines pass through this business park, located approximately 9 km from Dublin's city centre.
Do you need help with a project?
Contact our specialists for advice
Do you need help with a project?
Contact our specialists for advice
Cosentino's materials used in this project
Explore Similar Case Studies
.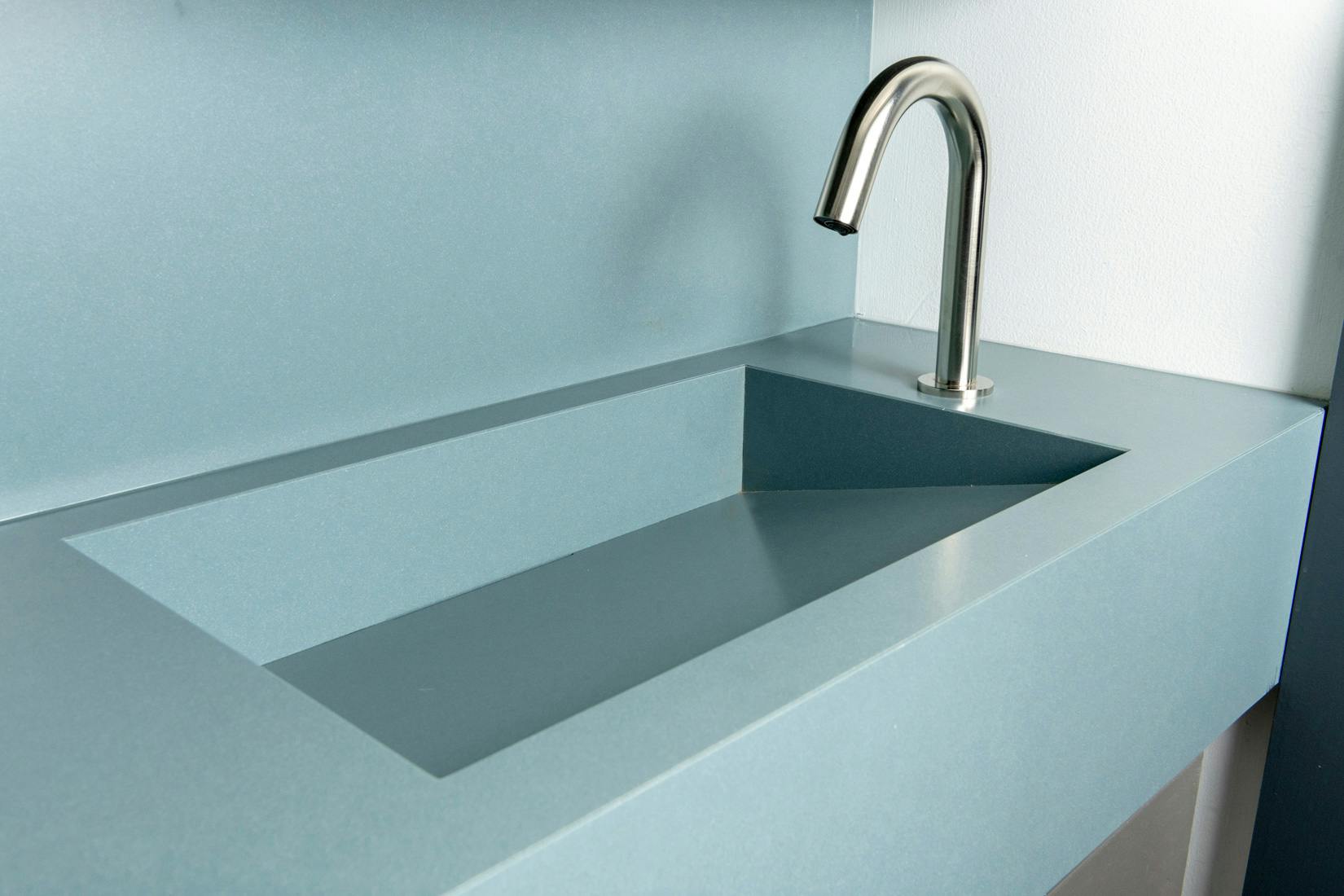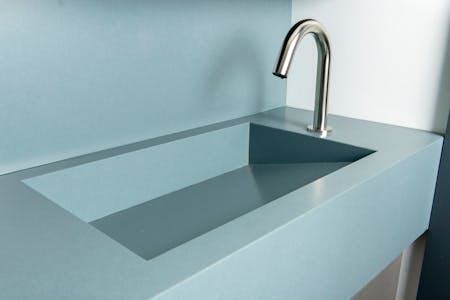 Sustainable washbasins in Mediterranean colours and modern design for the groundbreaking Superloo bathrooms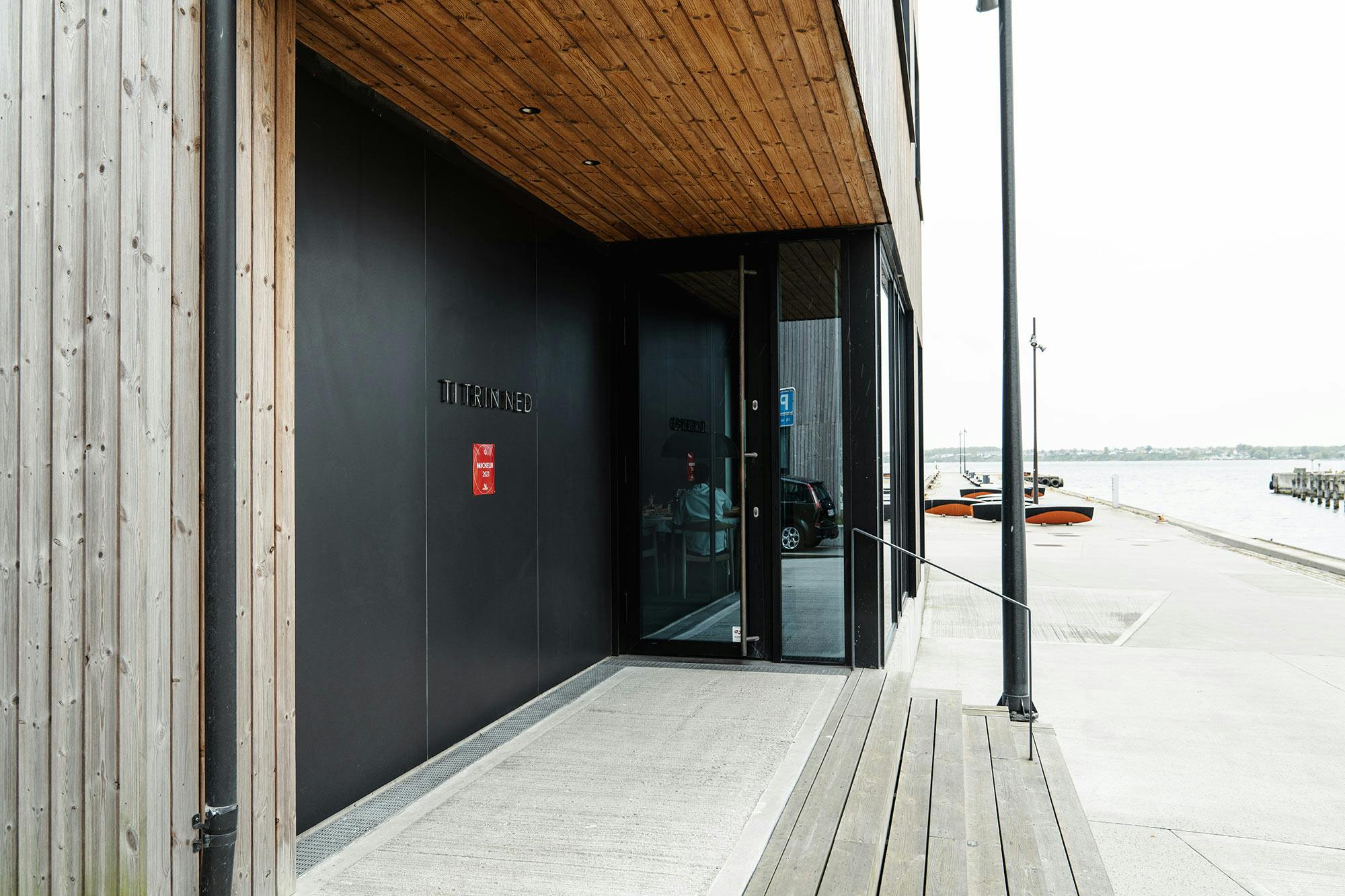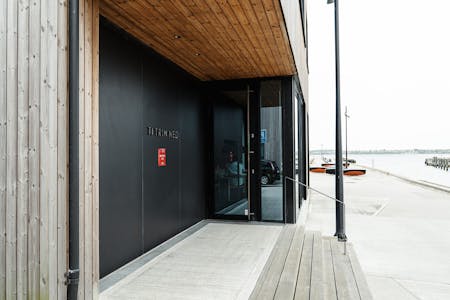 This Michelin-starred Danish restaurant uses Dekton on its façade to withstand the harsh marine environment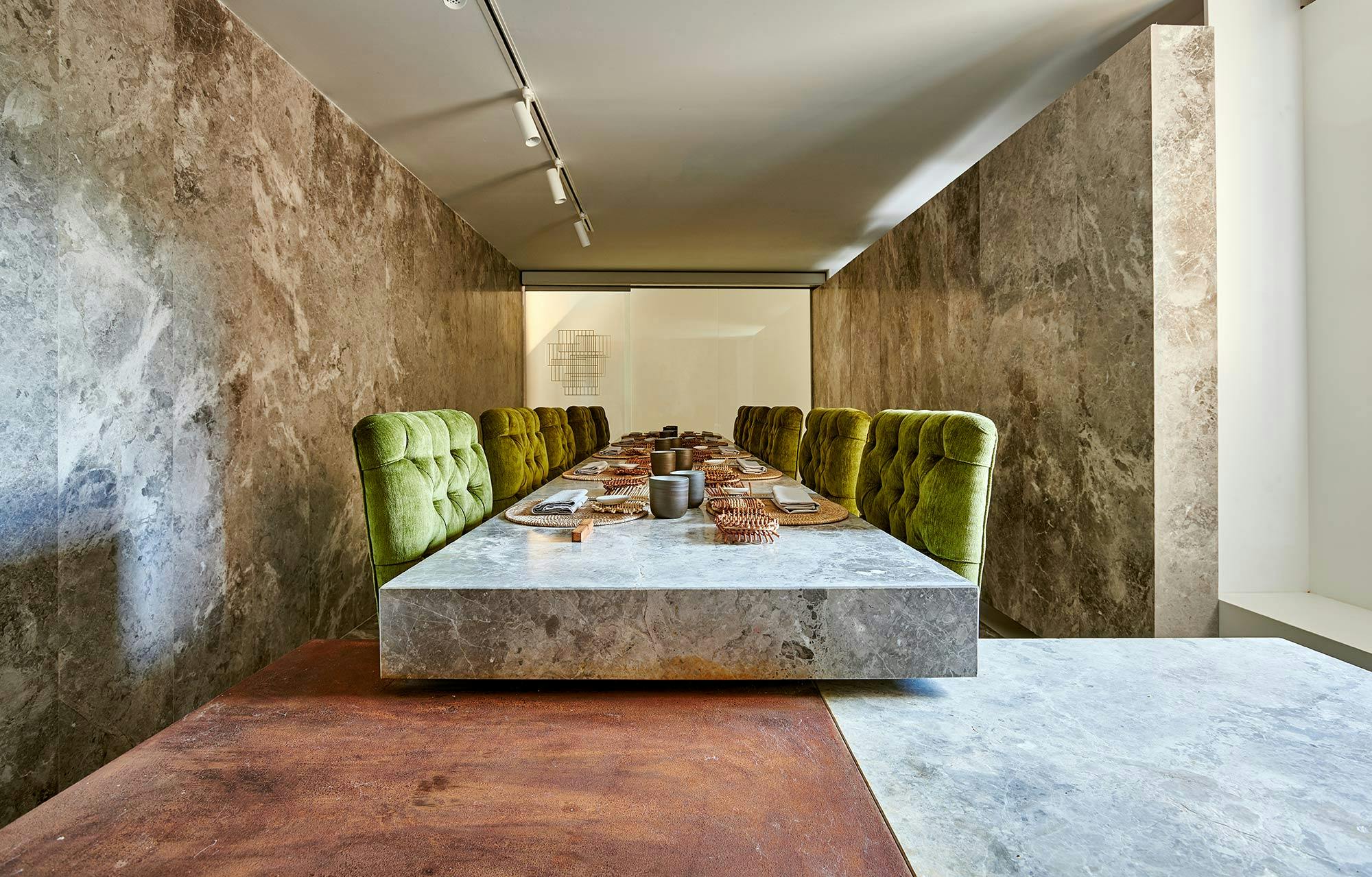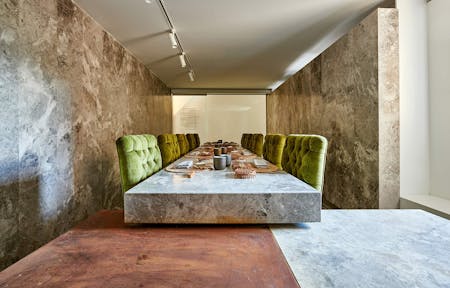 Two restaurants with a shared kitchen achieve visual continuity thanks to Dekton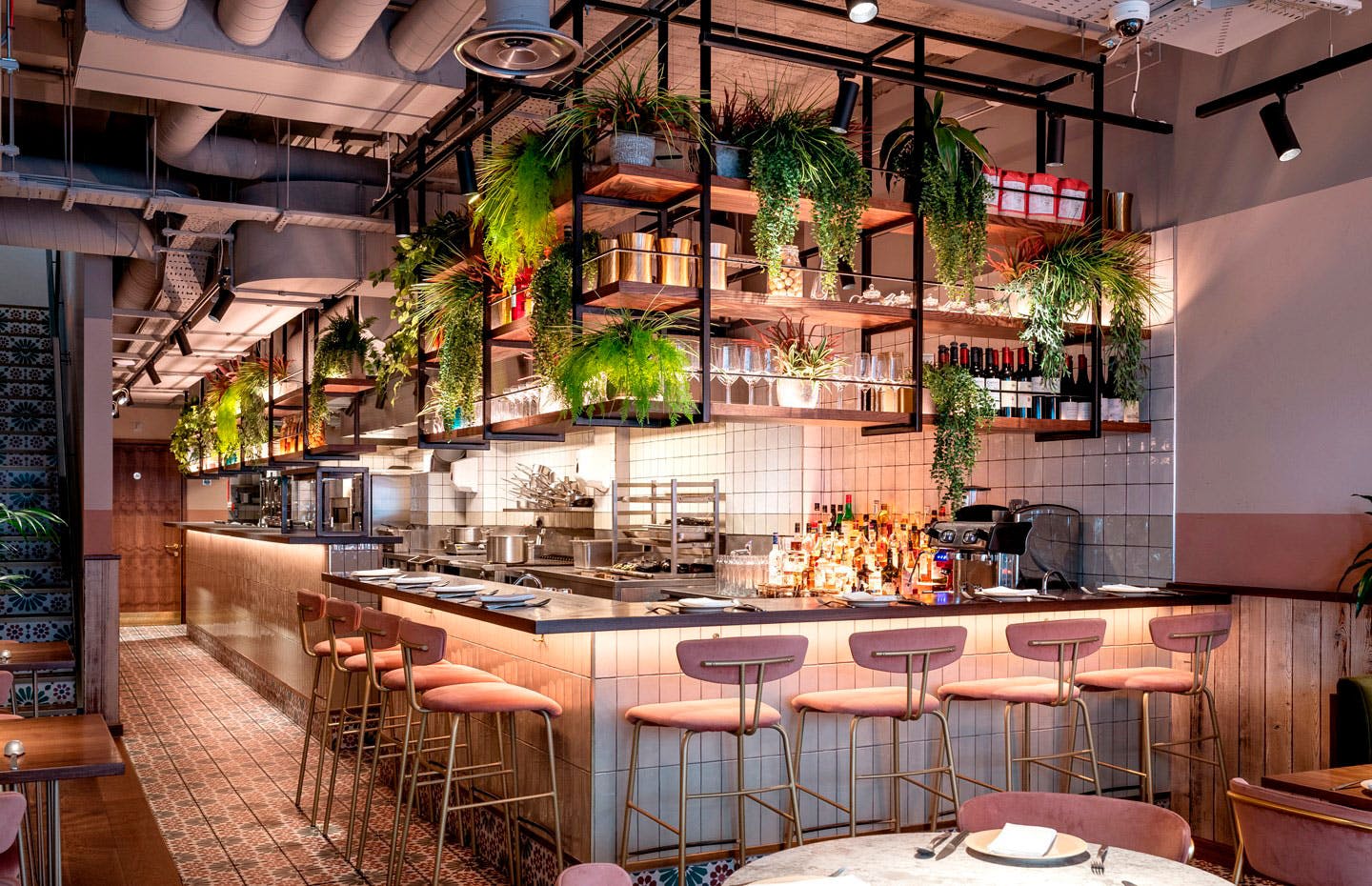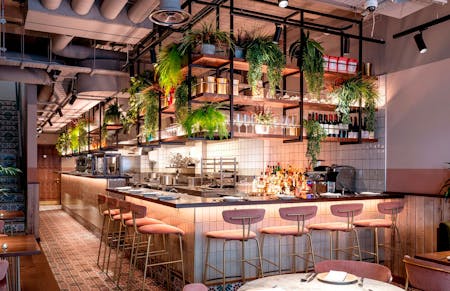 Dekton adds character to a neat and refined London restaurant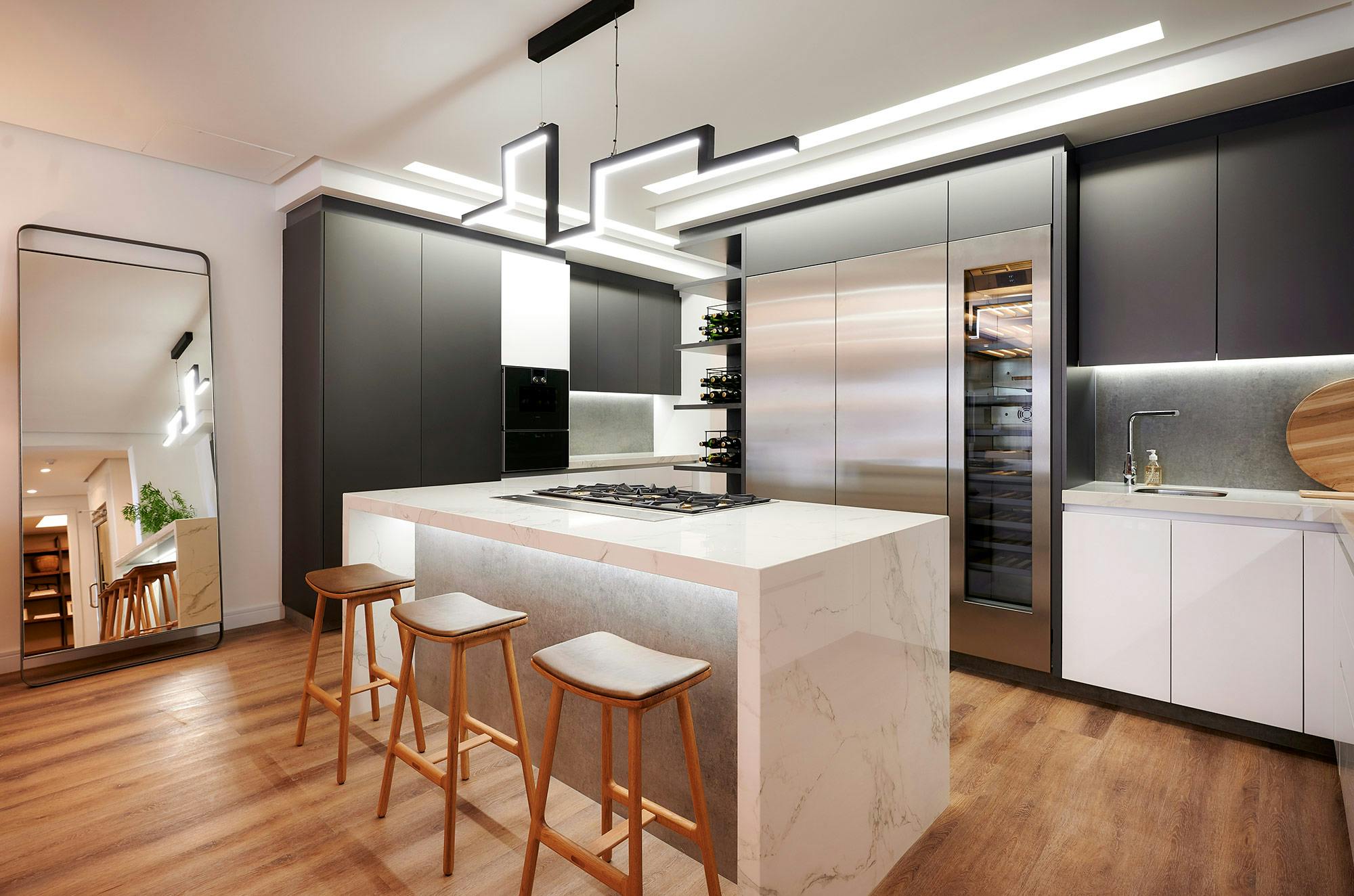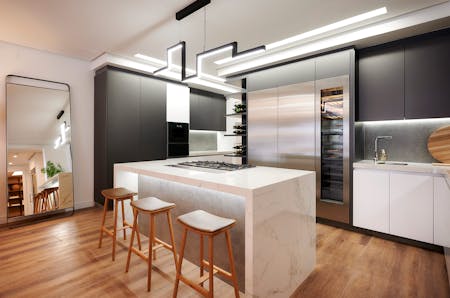 Dekton showcases its versatility in a high-end residential development in South Africa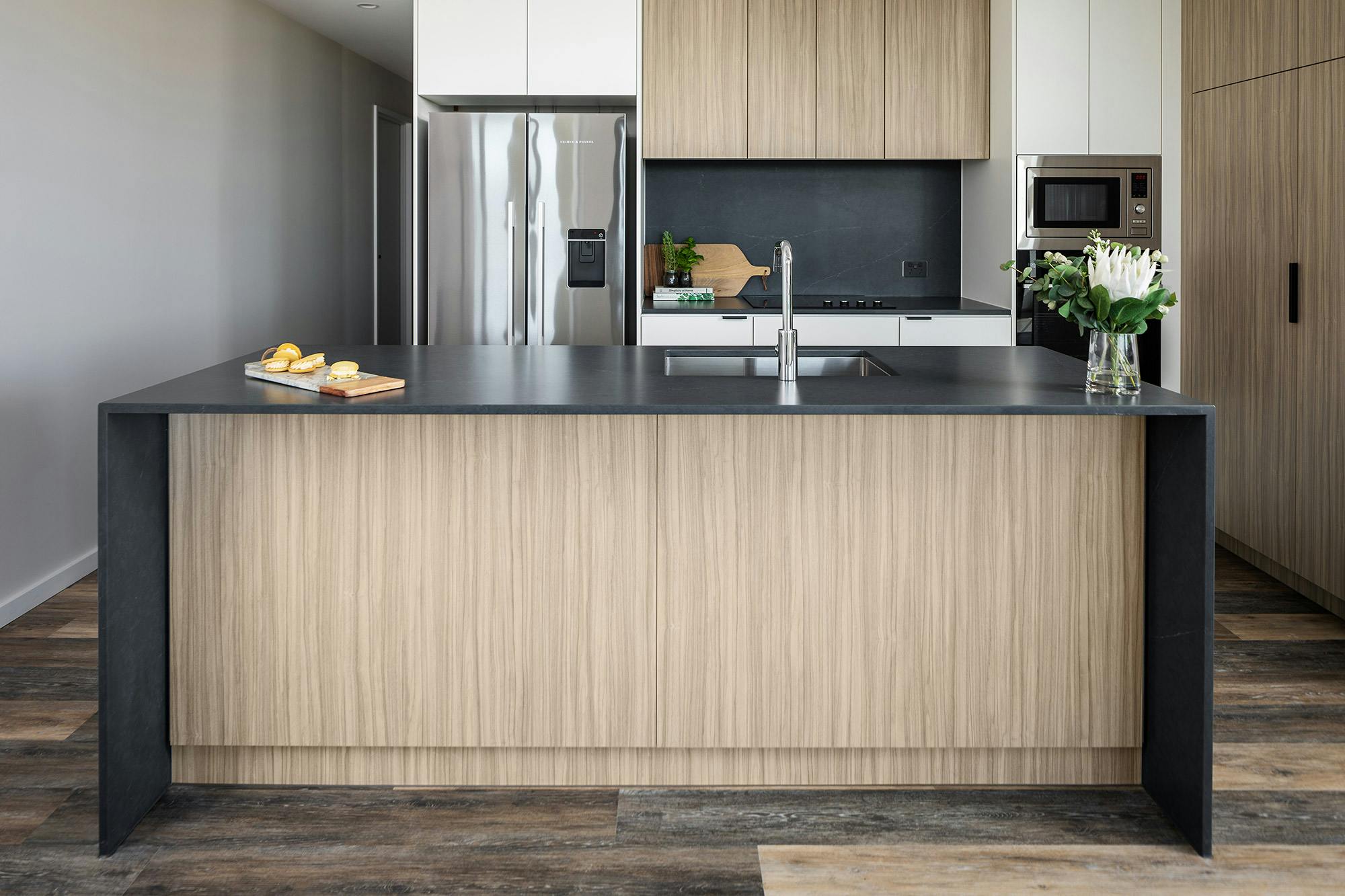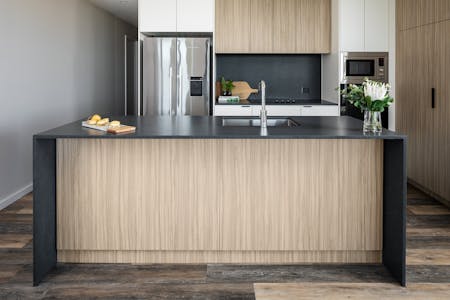 A luxurious rental building chooses Cosentino for its durability, elegance and sustainability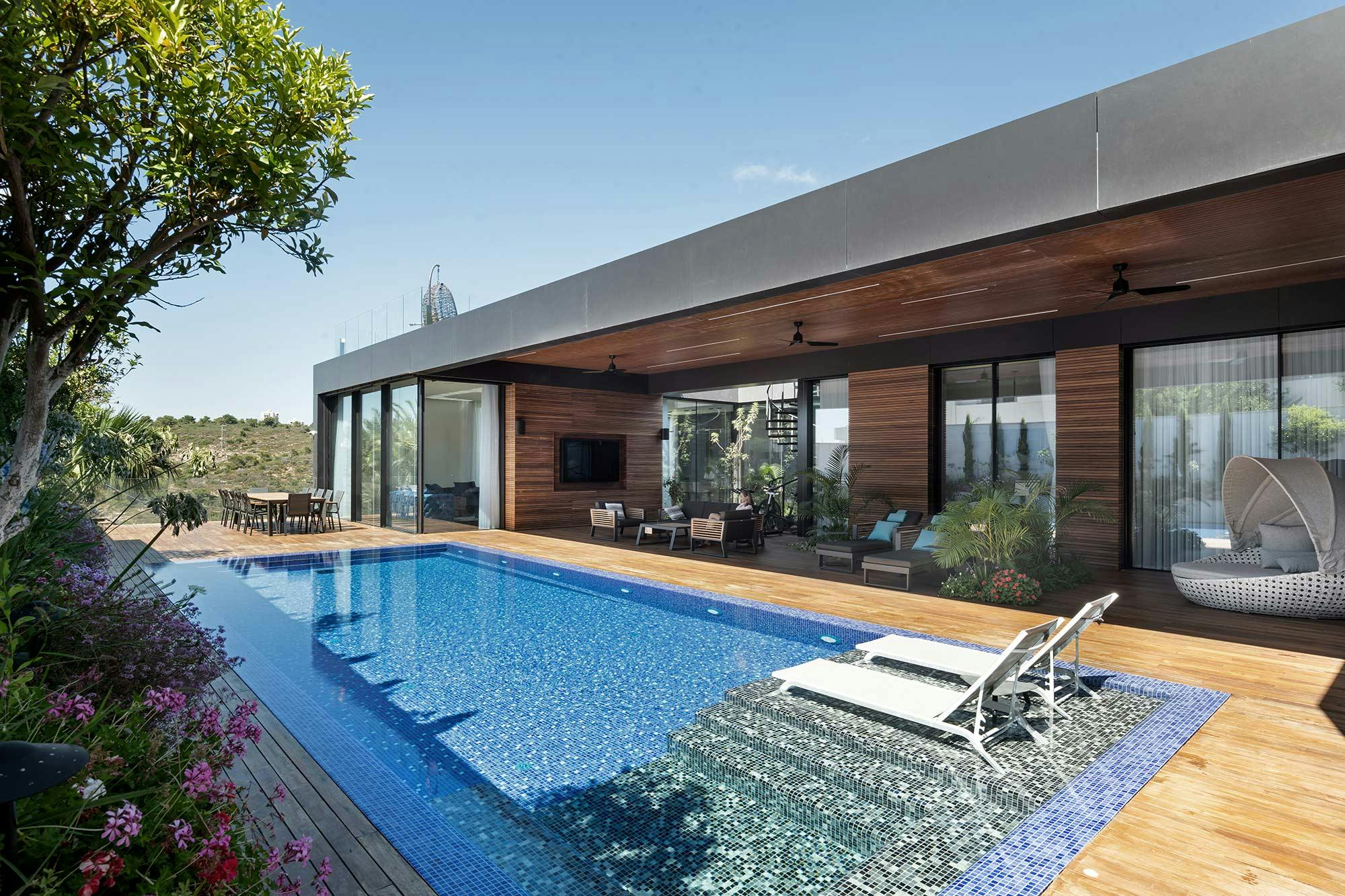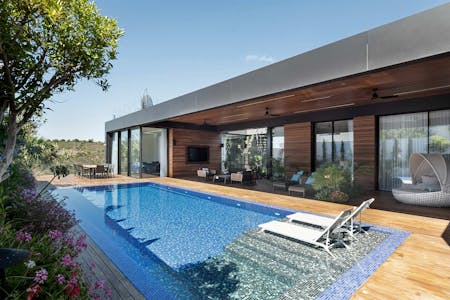 Glass, Iroko timber and Dekton for a façade with a lot of character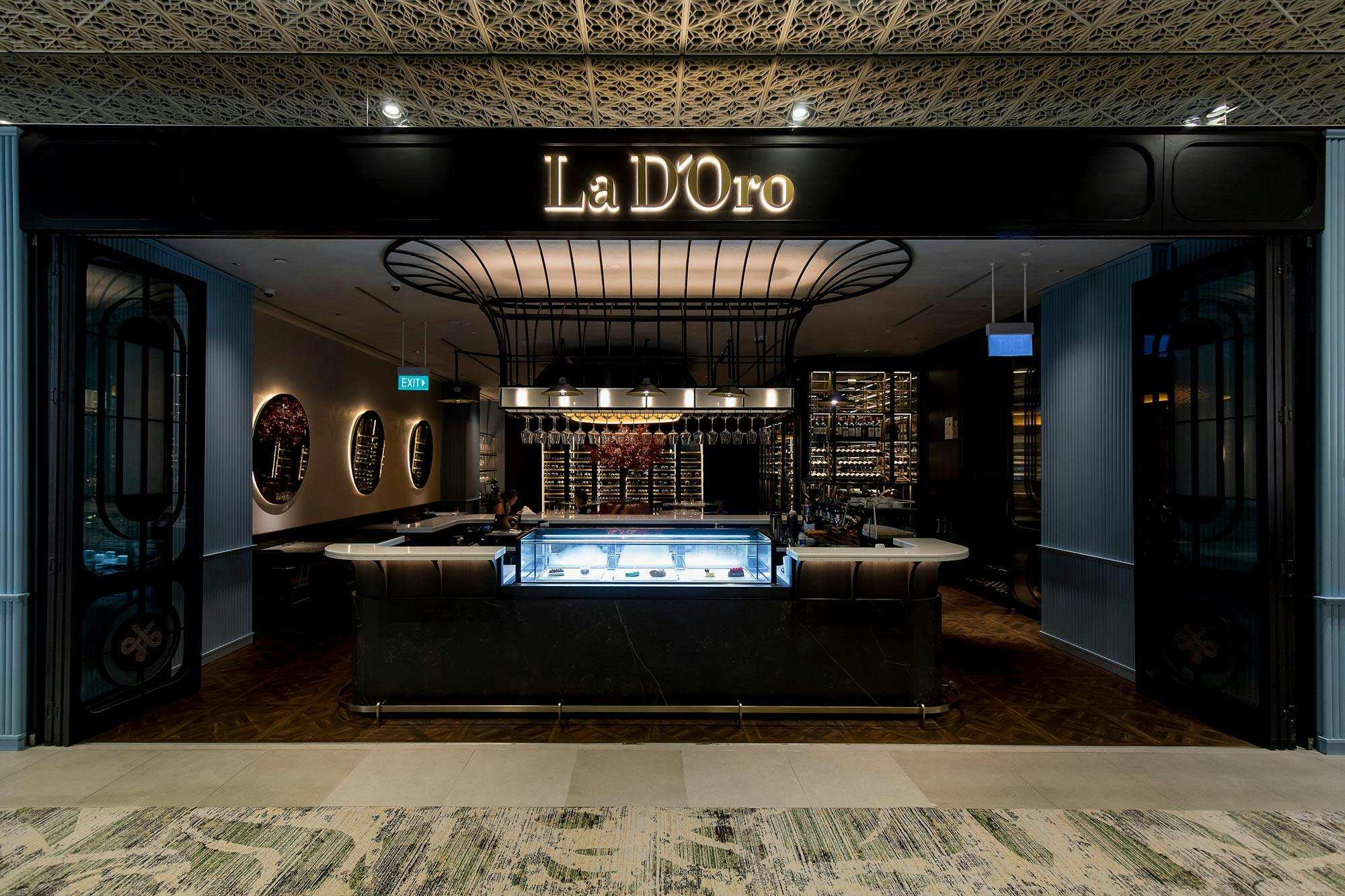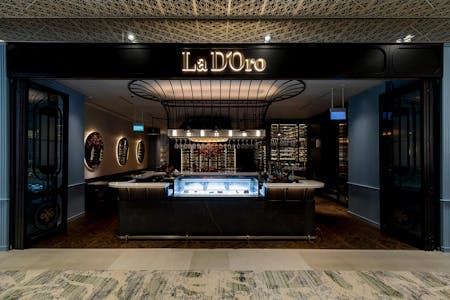 This ground-breaking haute cuisine restaurant in Singapore relies on Cosentino's functionality and elegance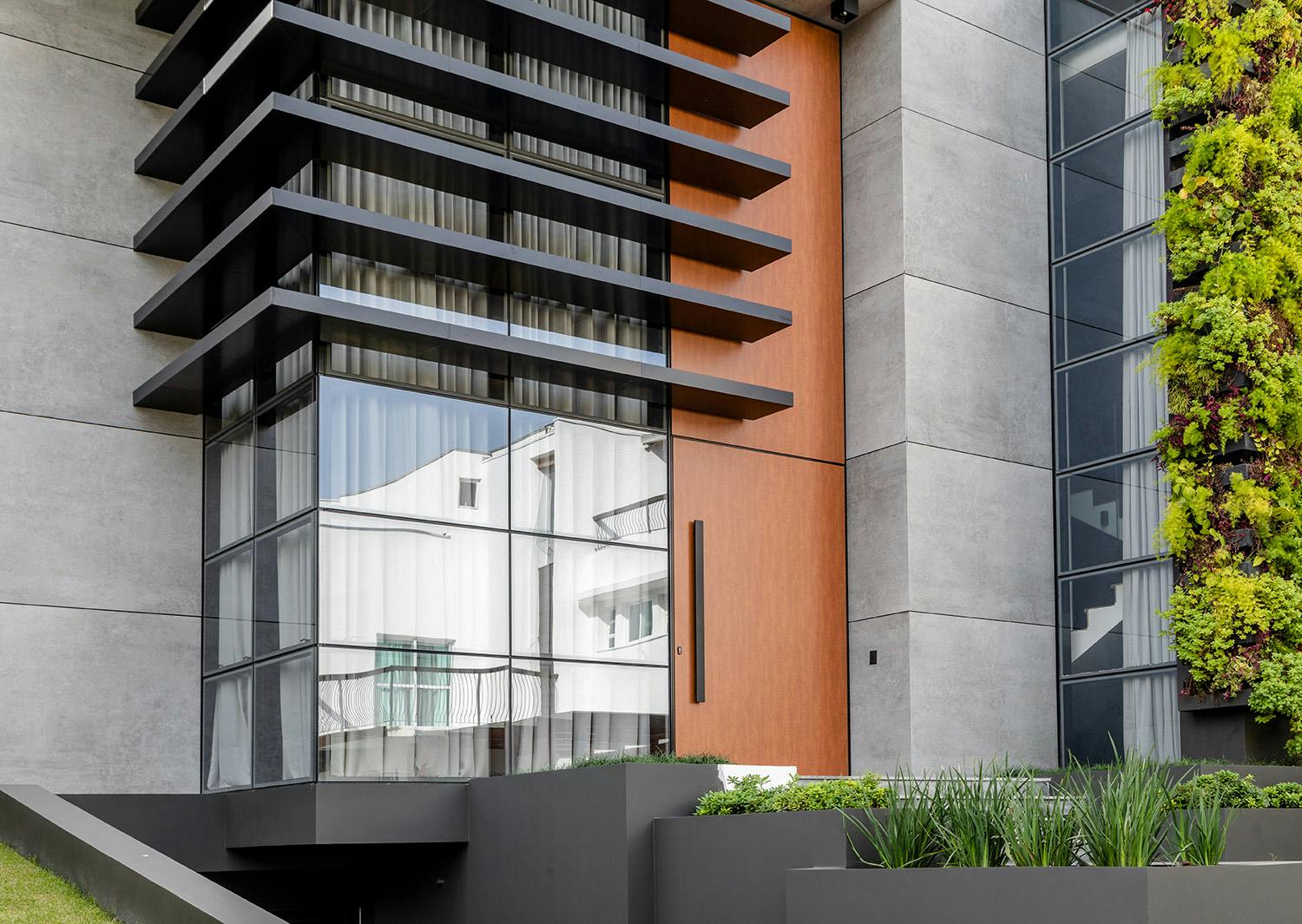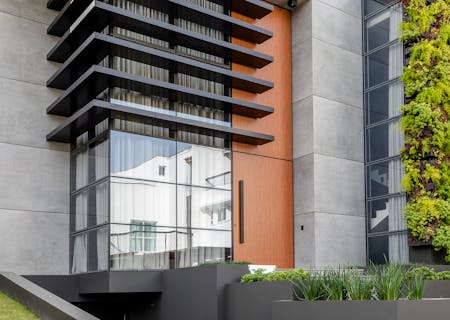 A very sturdy home by the sea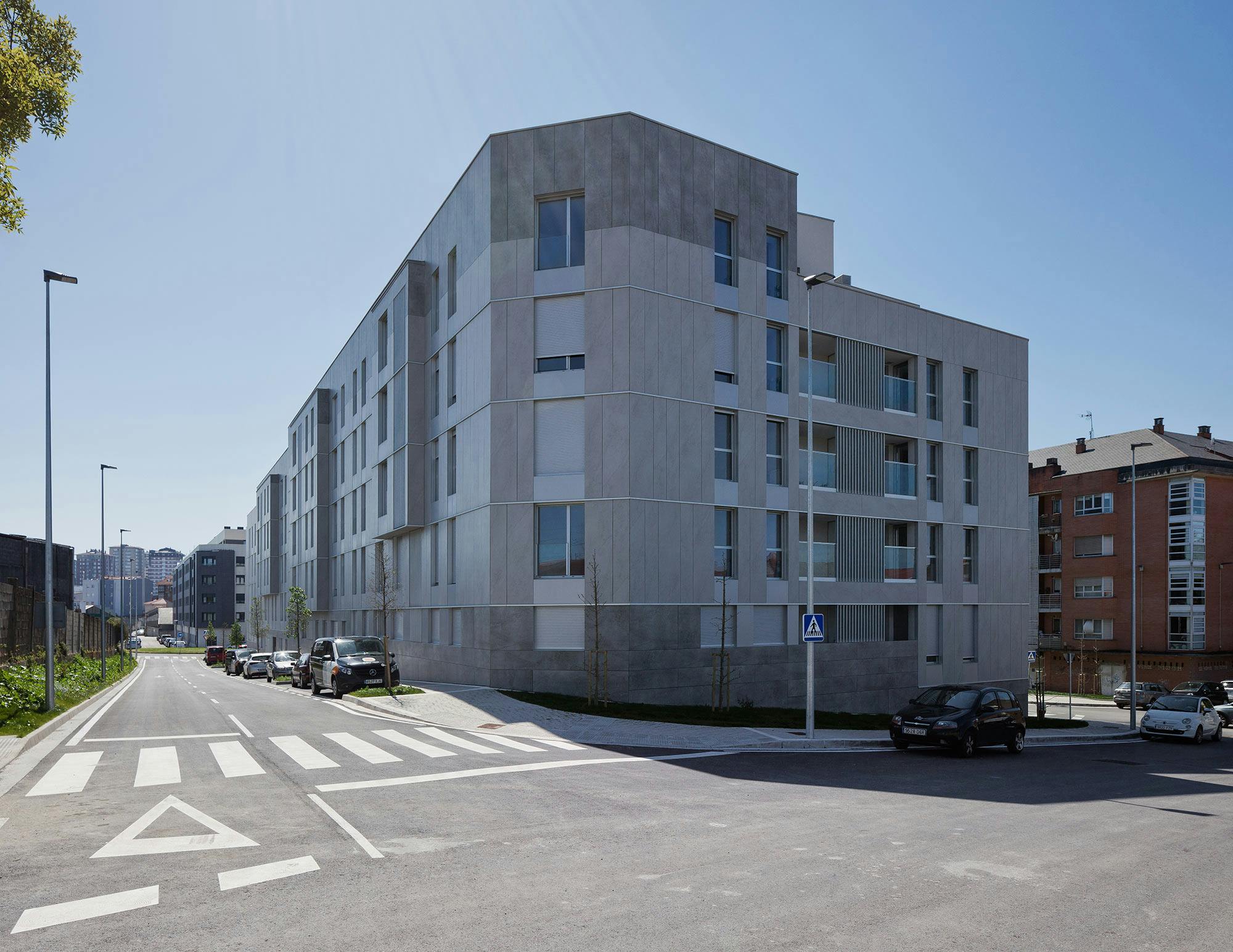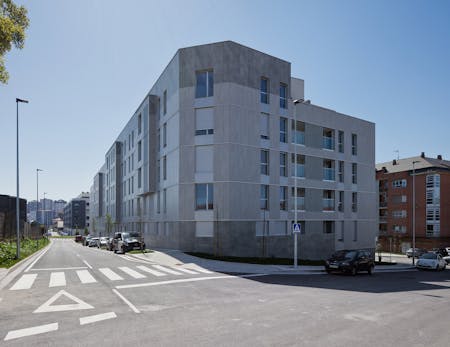 Compact style for a subsidised housing building
Professionals form
Do you need information or samples of any of our materials? Would you like to explore a Cosentino partnership?