Cosentino Flagship Project
Pipo restaurant reveals Dekton's inner nature
RCB Arquitecture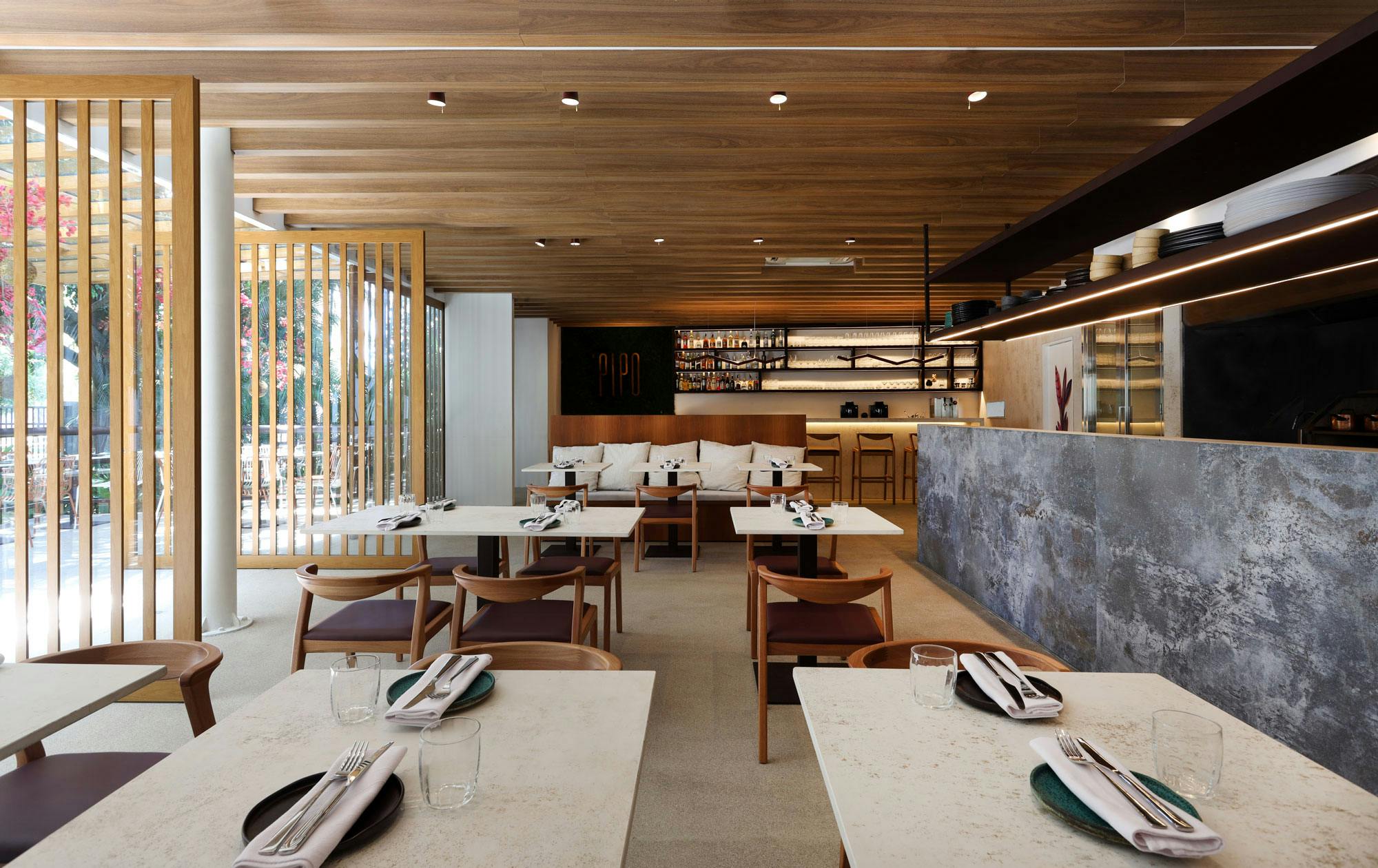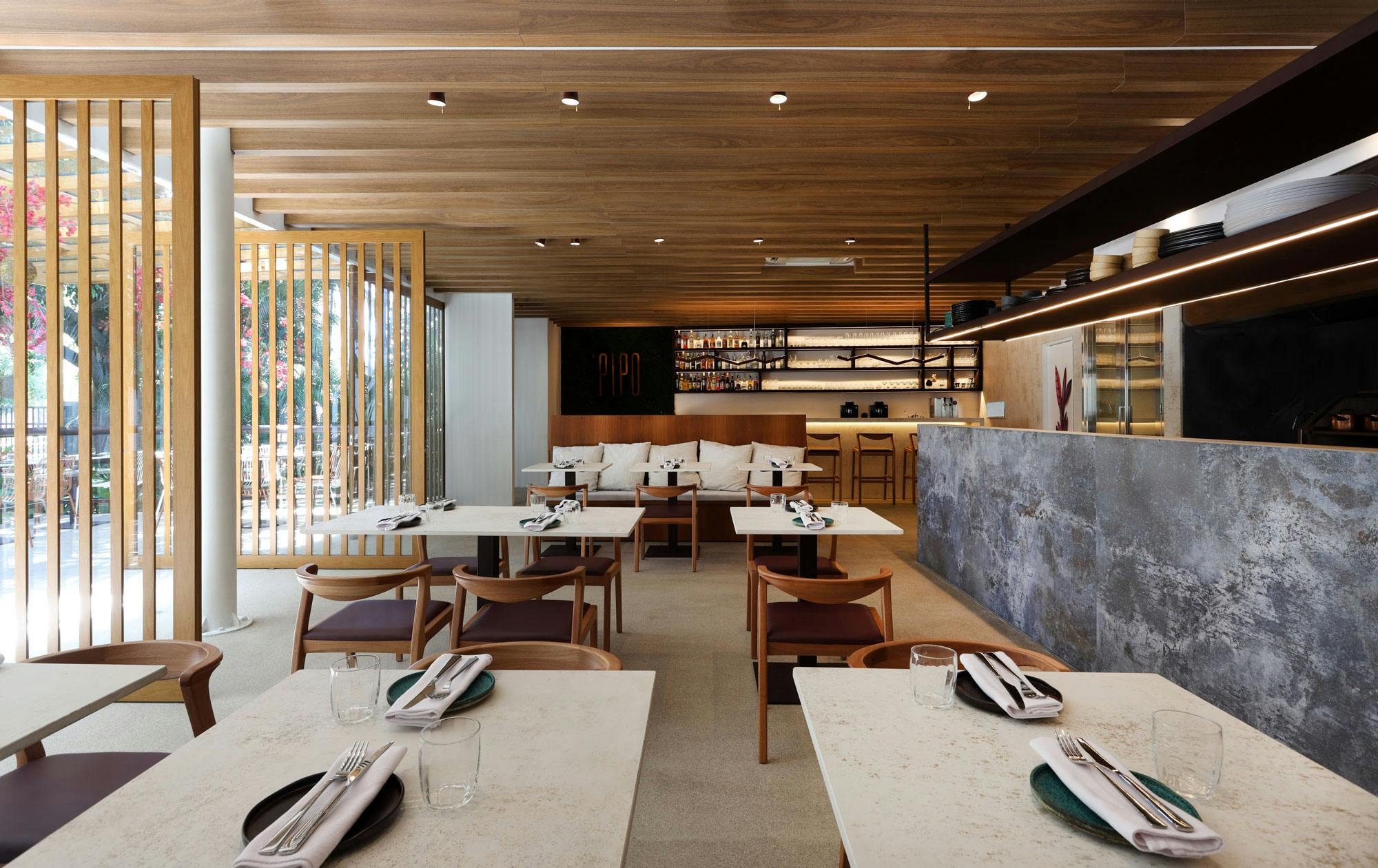 Location
São Paulo, Brazil
Material
Dekton | Silestone
Architecture/Design
RCB Arquitecture
Application
Chefs' workspace - Walls - Tables
138m2 of Dekton and Silestone creating the feeling of freedom
There are restaurants designed with such attention to detail that diners find the interior as delightful as the food. In the grounds of São Paulo's Museum of Image and Sound, Pipo serves a bold fusion menu for all five senses within an open-plan, airy space where food and nature are the stars. Dekton and Silestone surfaces form the basis for this delicious pairing.
Architects Renata Castilho and Camila Buciani, from RCB Arquitectura, wanted to create a relaxed, light-filled setting without architectural restrictions of any kind. The main kitchen opens onto the dining room, providing a live and direct view of the attention to detail that chefs put into every dish.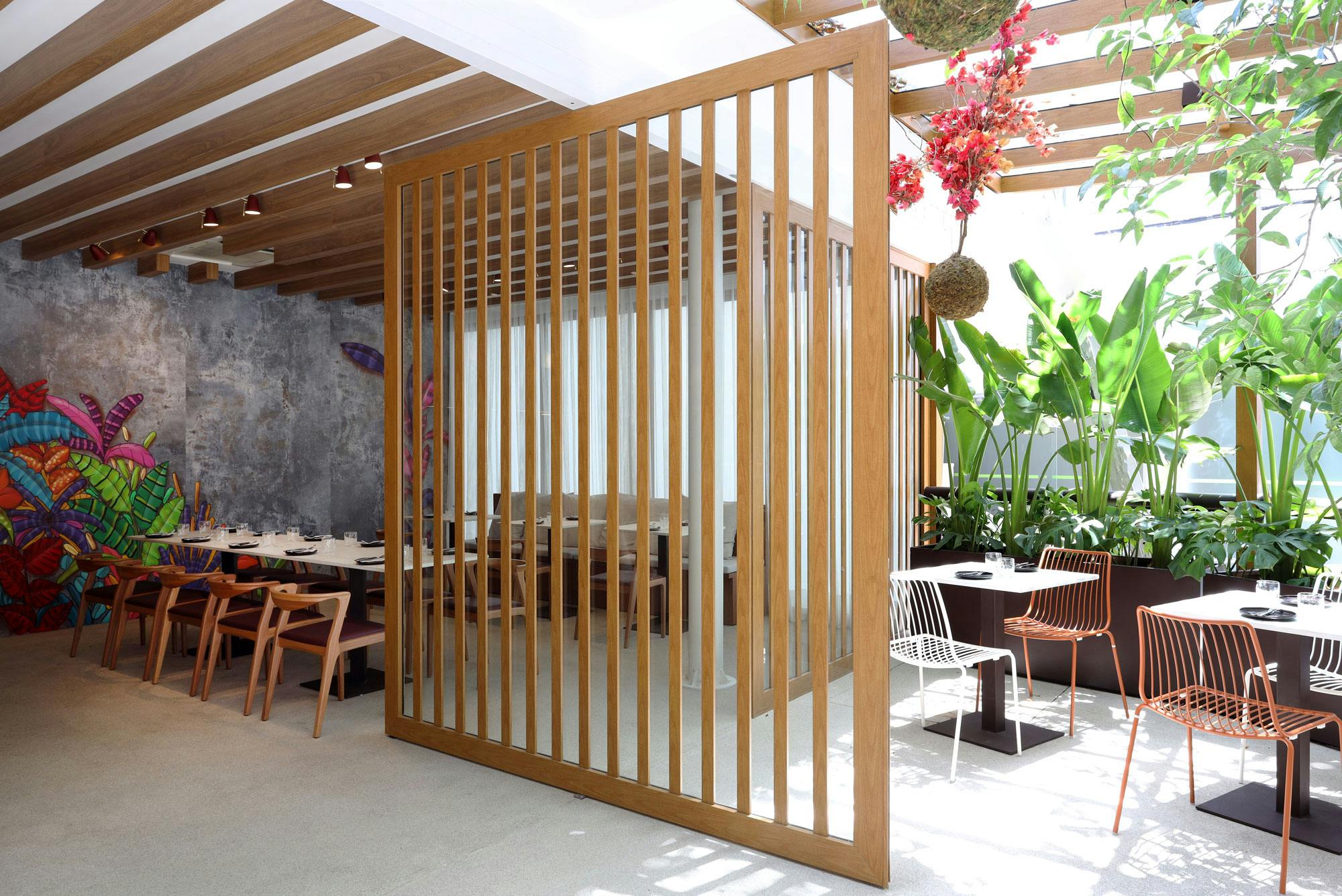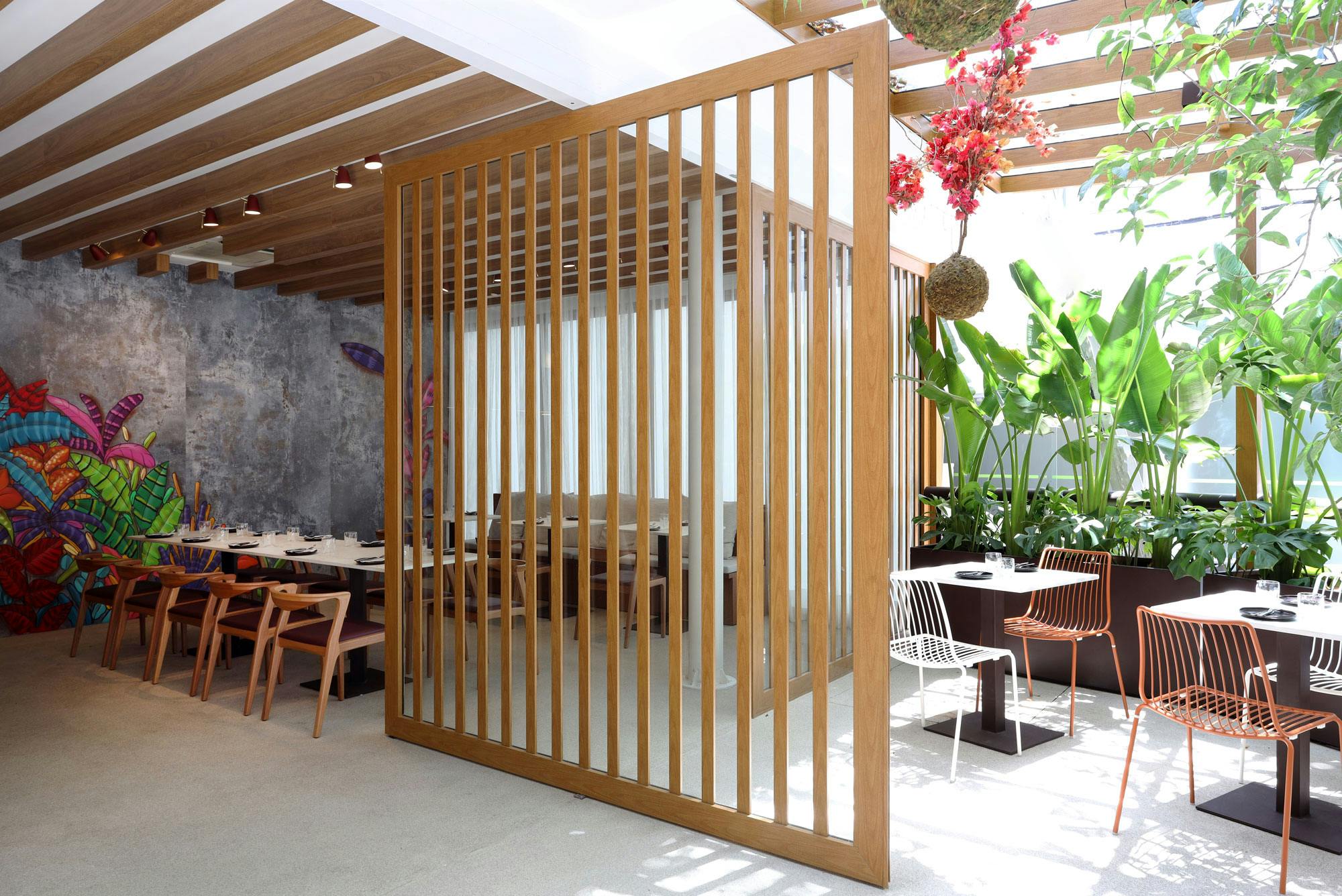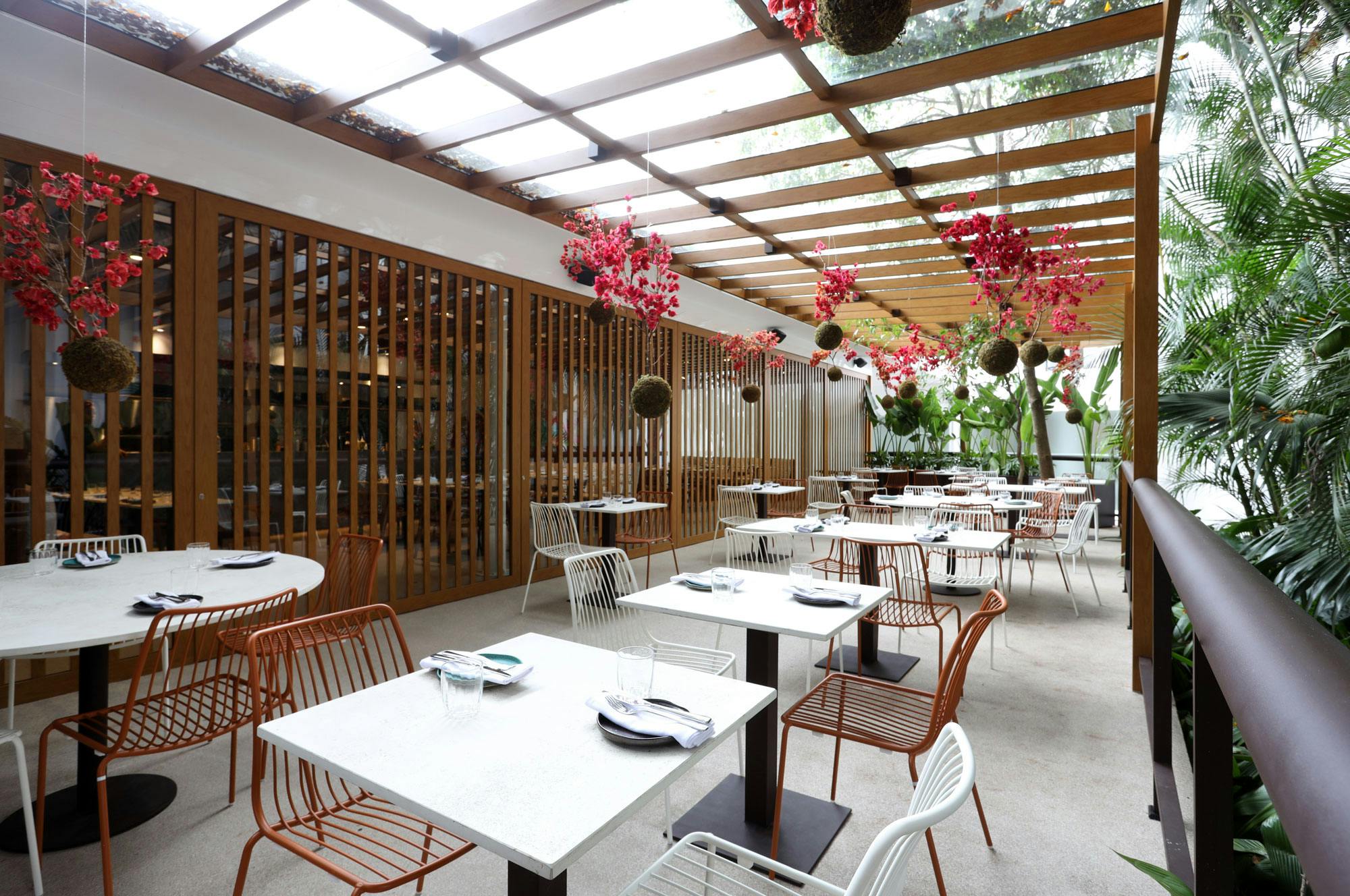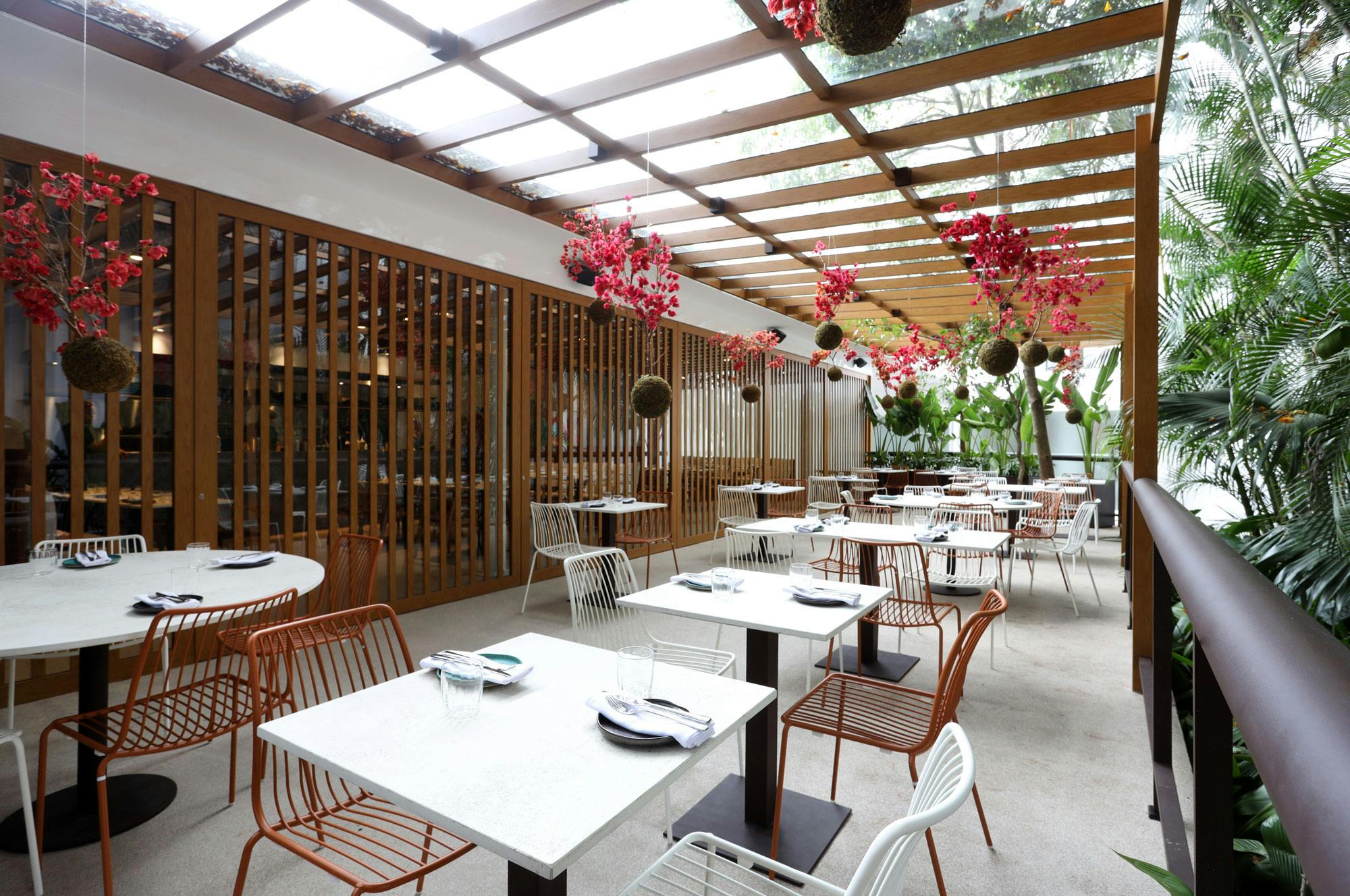 Dekton Orix; the colour of creation
Dekton Orix, from the Industrial collection, lends elegant and surprising tones to this creative workspace: the mixture of blues, greens and blacks gives a distressed concrete look to the worksurfaces and grill, a particularly sensitive area due to the high temperatures. With its high resistance to heat, Dekton perfectly fulfils aesthetic requirements as well as technical ones.
Orix has also been used on one of the restaurant's walls, providing the sense of unity that the project's architects were looking for.
See the light with Dekton Nilium
A calm, luminous space, decorated with simplicity yet pleasing to the eye. This was the overarching concept driven by Renata Castilho and Camila Buciani. With wood and ornamental plants playing a key role, the design needed a surface that would complement these elements and reflect the joyful dazzle of Brazilian life. Dekton Nilium, also from the Industrial collection, was a particularly attractive option.
Reminiscent of the fine, sparkling sand of Brazil's beaches, Nilium has been used to create harmony between the key surfaces, such as tables, countertops and the walls of the bar and wine cellar. The harmonious result elegantly contrasts with the materials chosen for the kitchen. The feeling of freedom is enhanced by Nilium, a colour full of nuances like the golden and grey flecks that enrich its tone.
Finally, the Blanco Capri shade, in Silestone this time, was chosen to continue the light and airy feel of the restaurant all the way to the bathrooms, which gleam thanks to this pristine tone.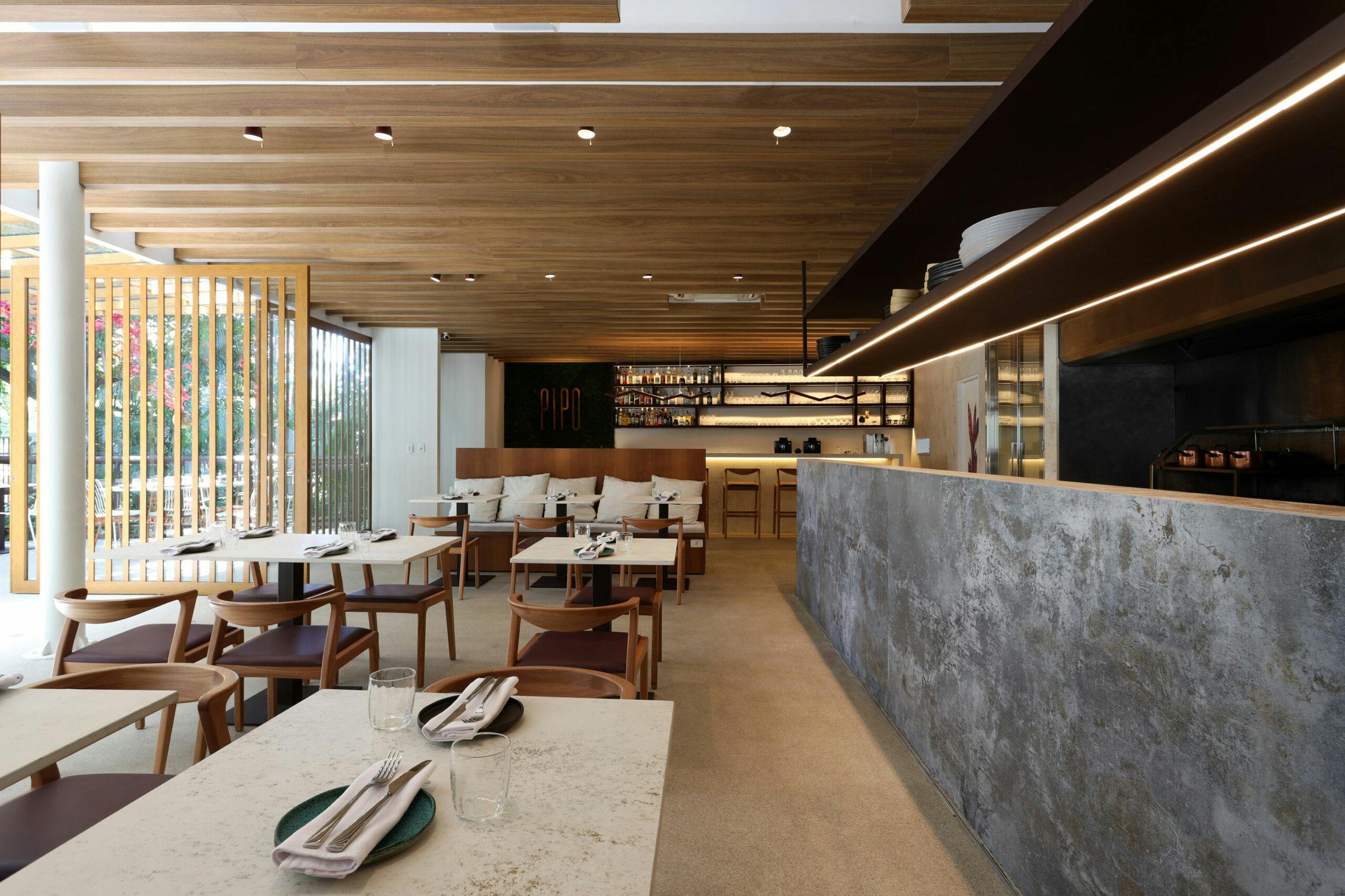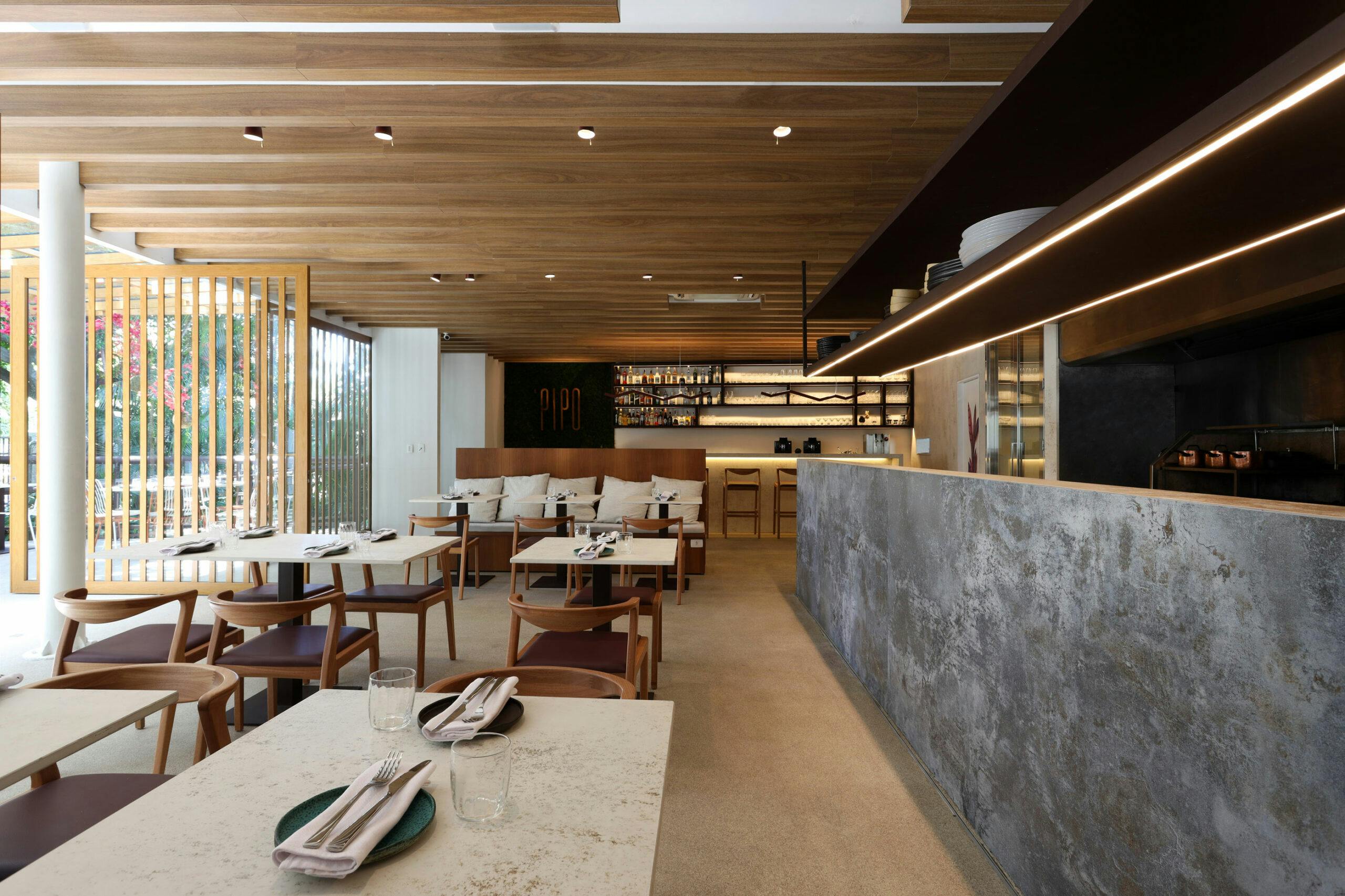 Do you need help with a project?
Contact our specialists for advice
Do you need help with a project?
Contact our specialists for advice
"We chose Dekton because we know it's a durable product that perfectly suits the style of the restaurant"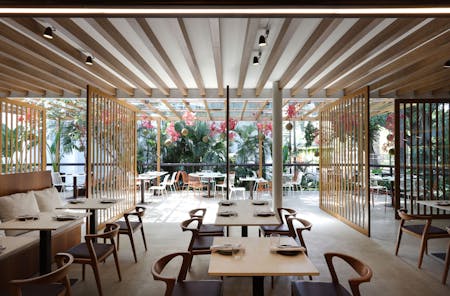 Felipe Bronze
Chef & Owner
Cosentino's materials used in this project
Explore Similar Case Studies
.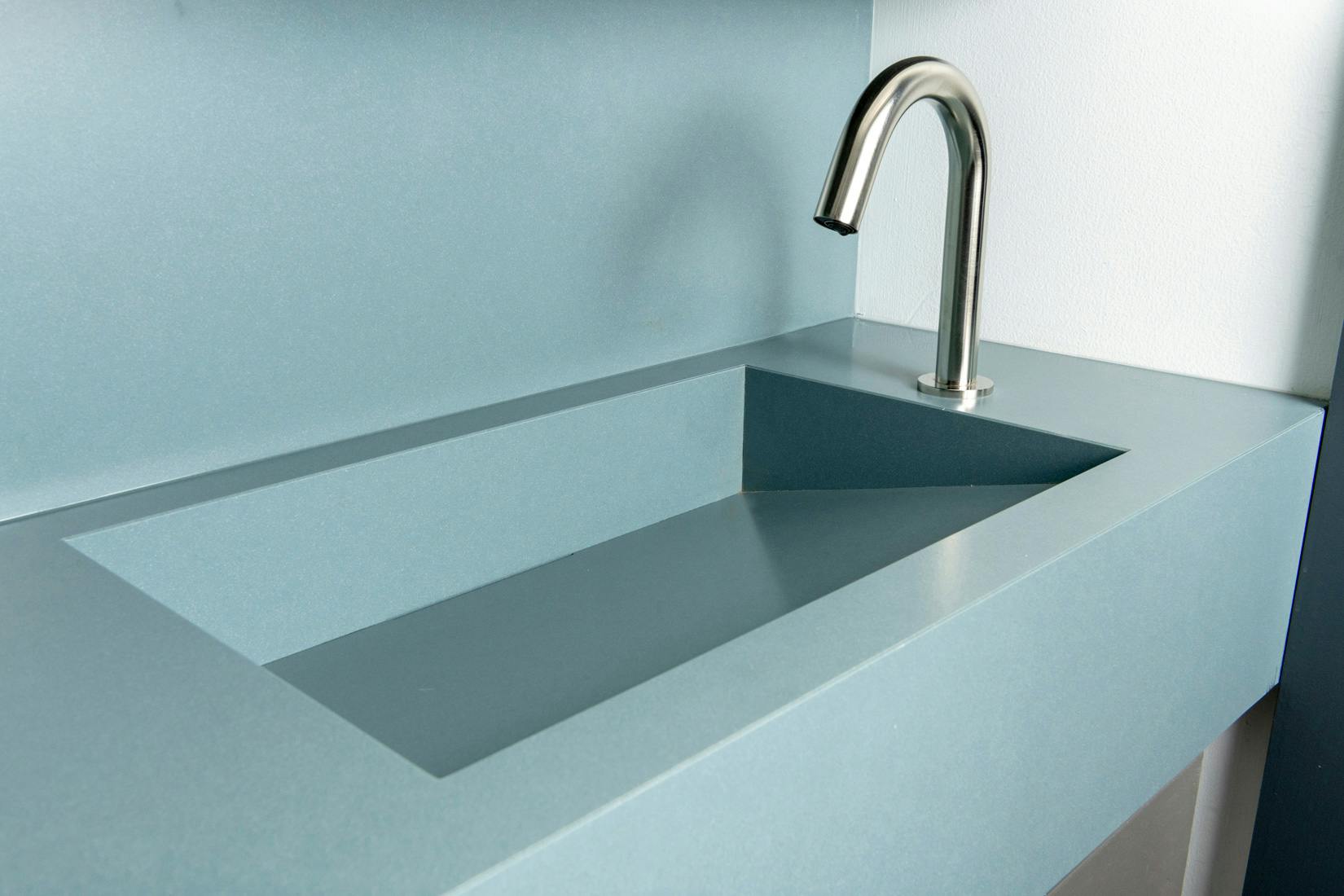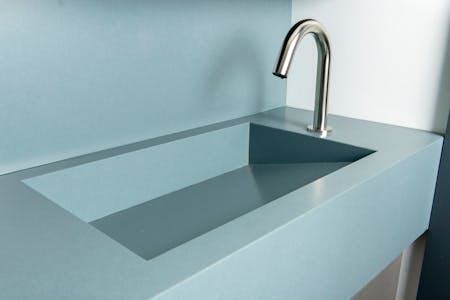 Sustainable washbasins in Mediterranean colours and modern design for the groundbreaking Superloo bathrooms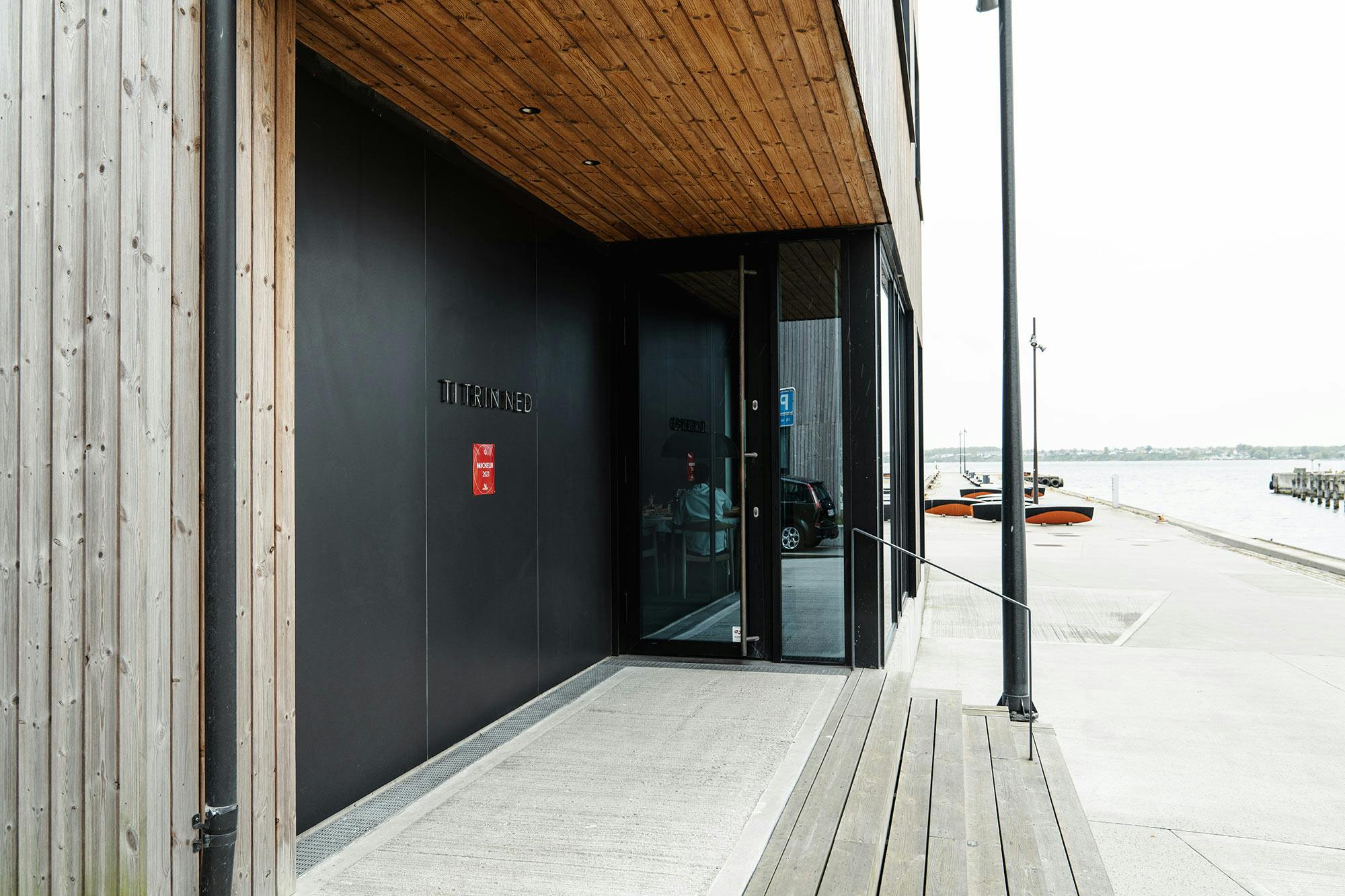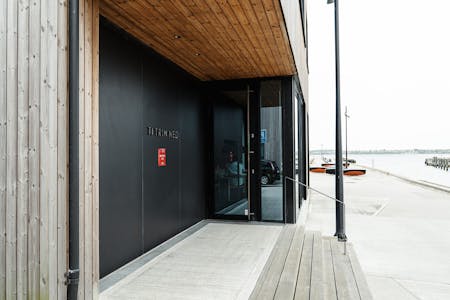 This Michelin-starred Danish restaurant uses Dekton on its façade to withstand the harsh marine environment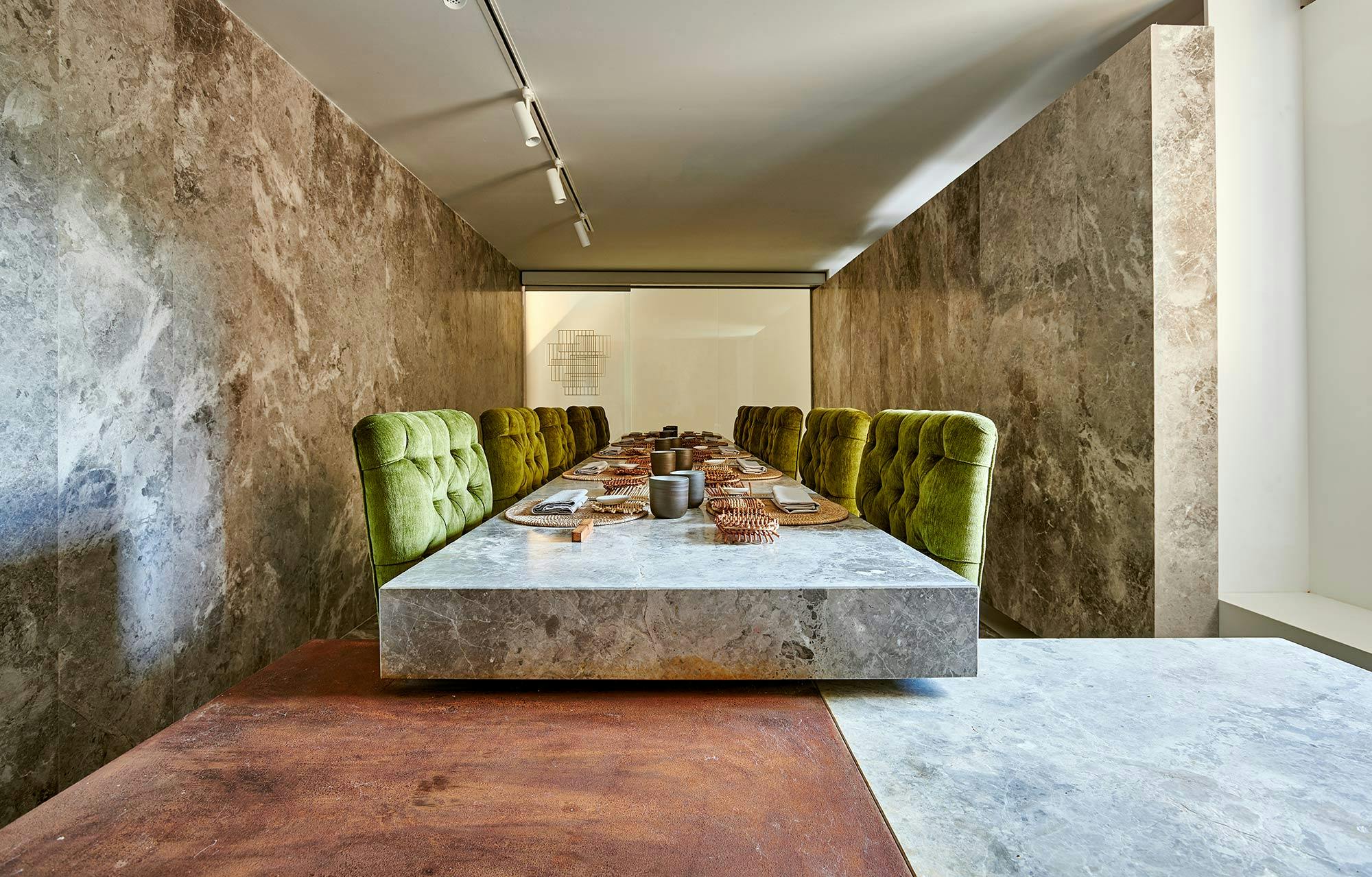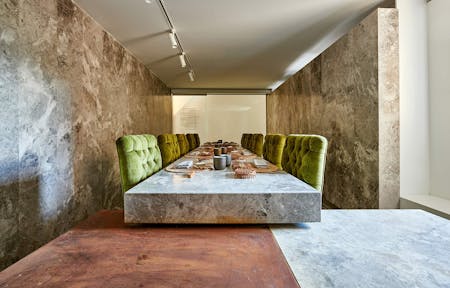 Two restaurants with a shared kitchen achieve visual continuity thanks to Dekton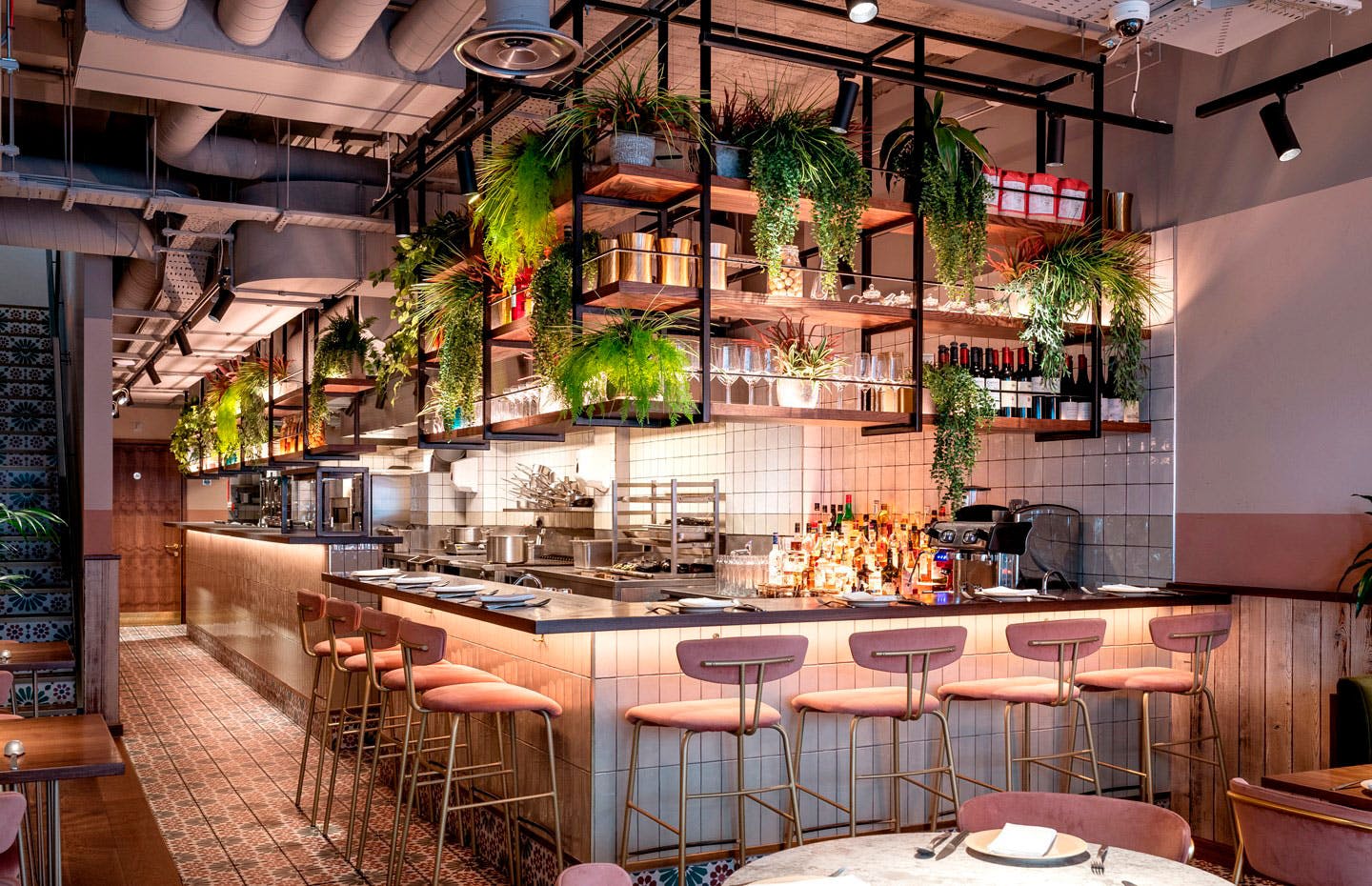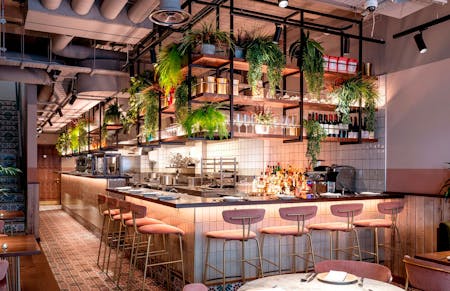 Dekton adds character to a neat and refined London restaurant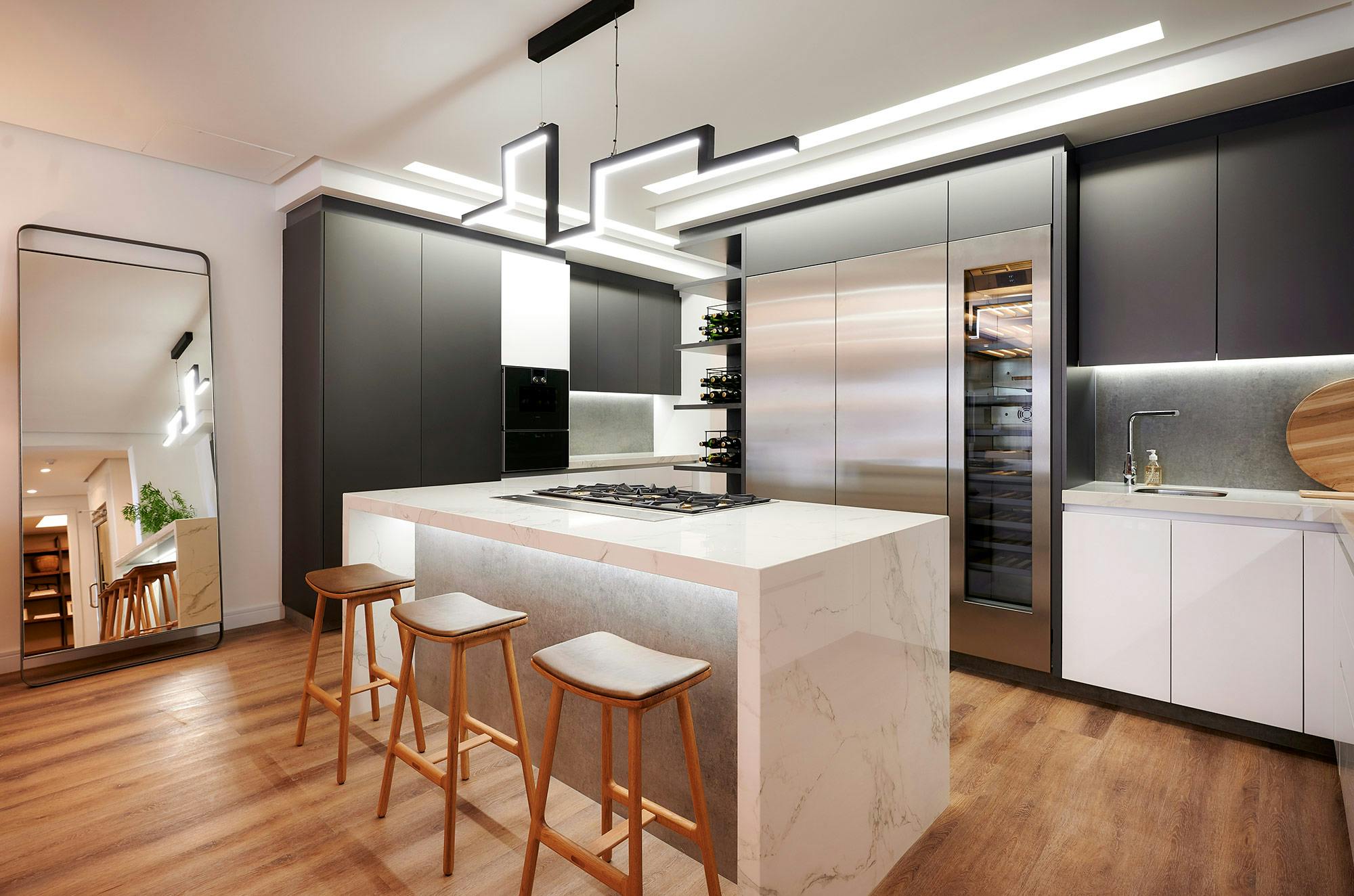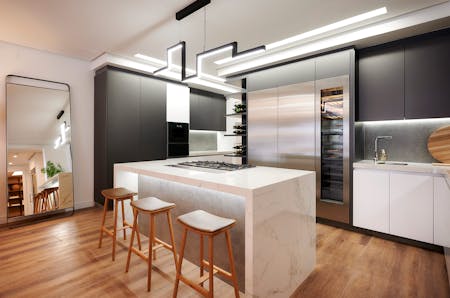 Dekton showcases its versatility in a high-end residential development in South Africa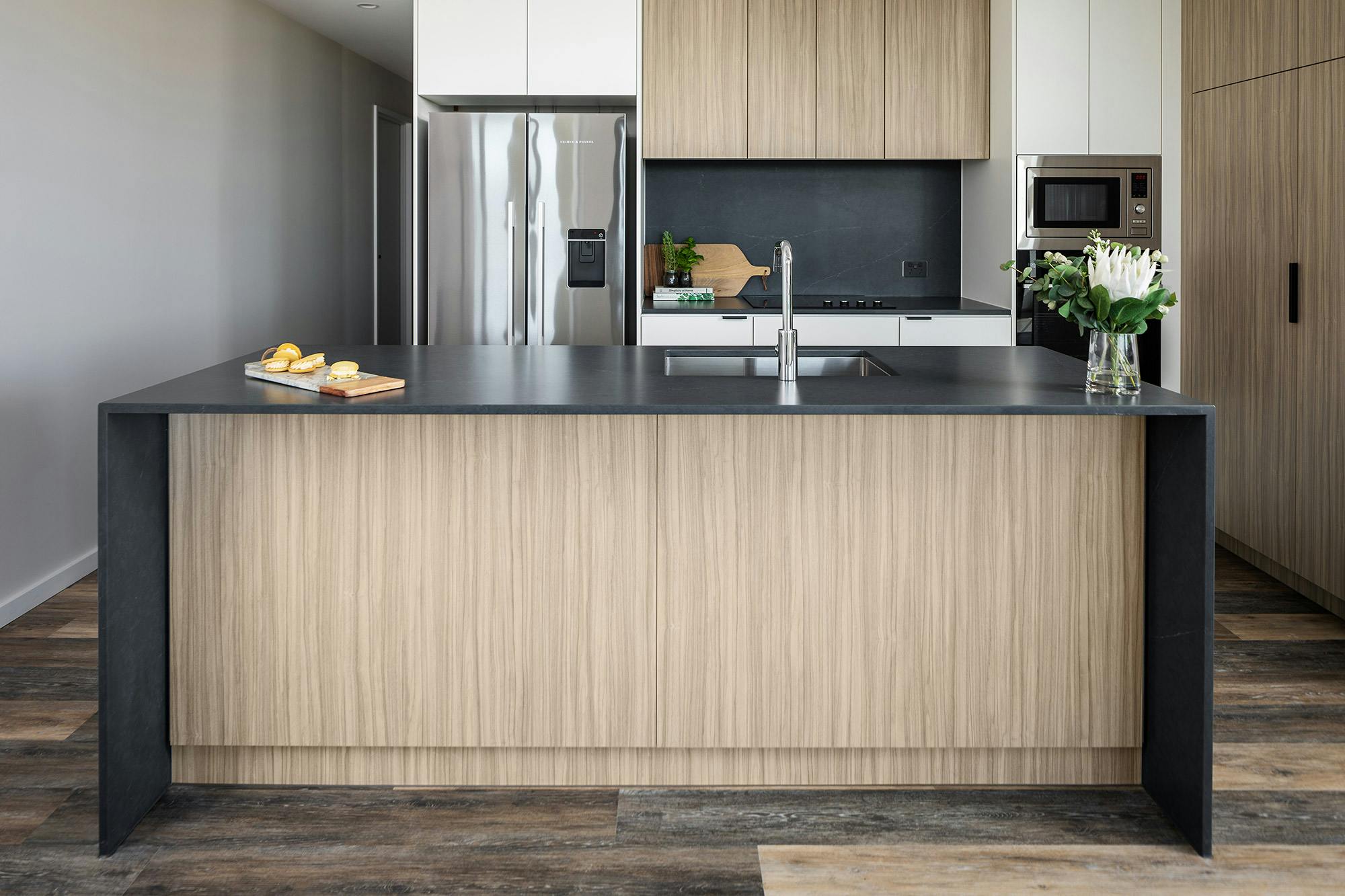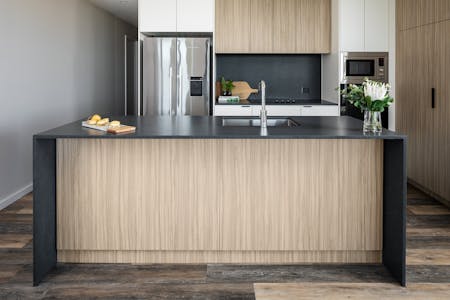 A luxurious rental building chooses Cosentino for its durability, elegance and sustainability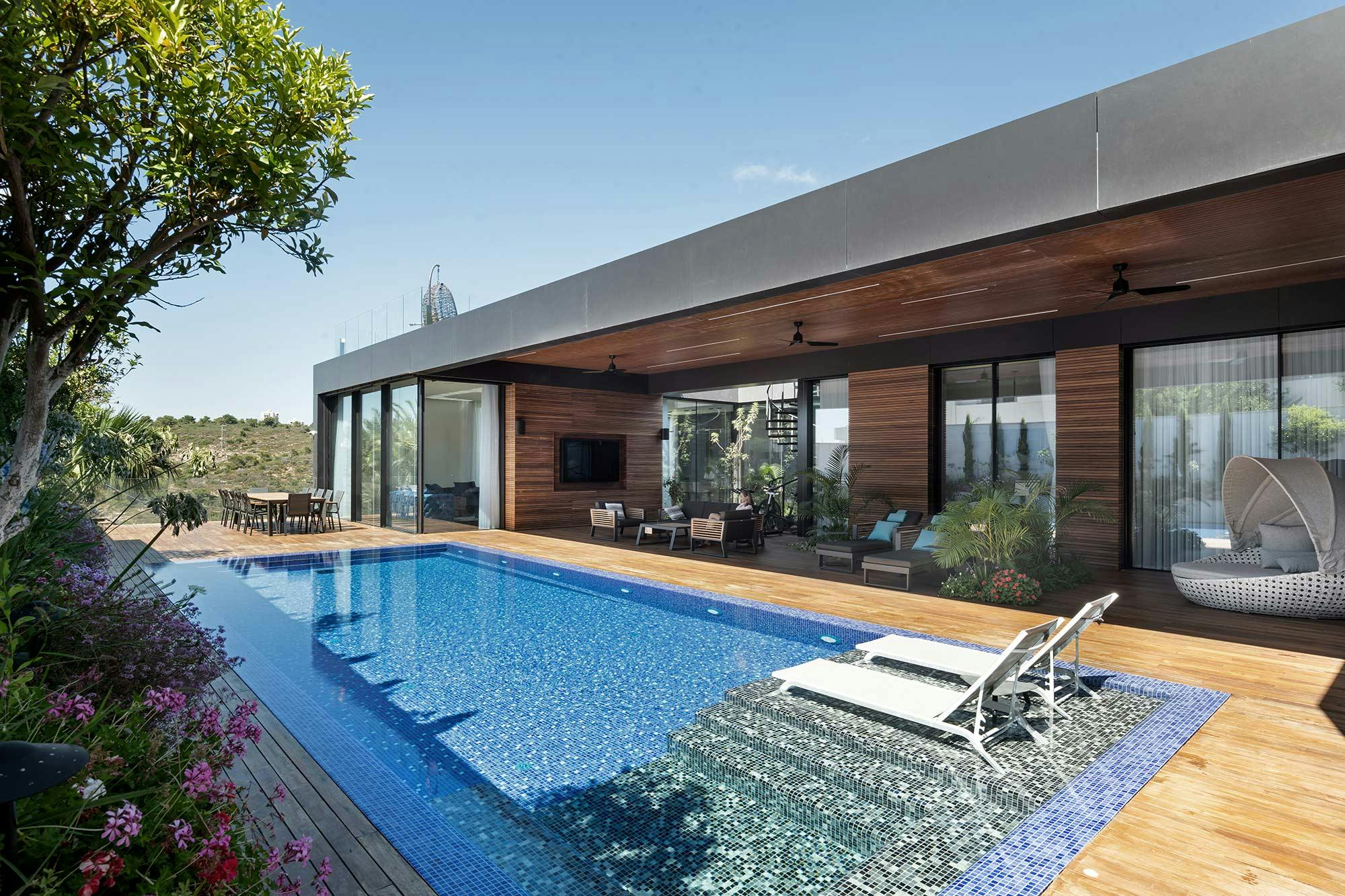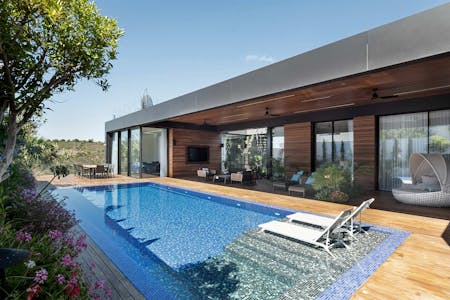 Glass, Iroko timber and Dekton for a façade with a lot of character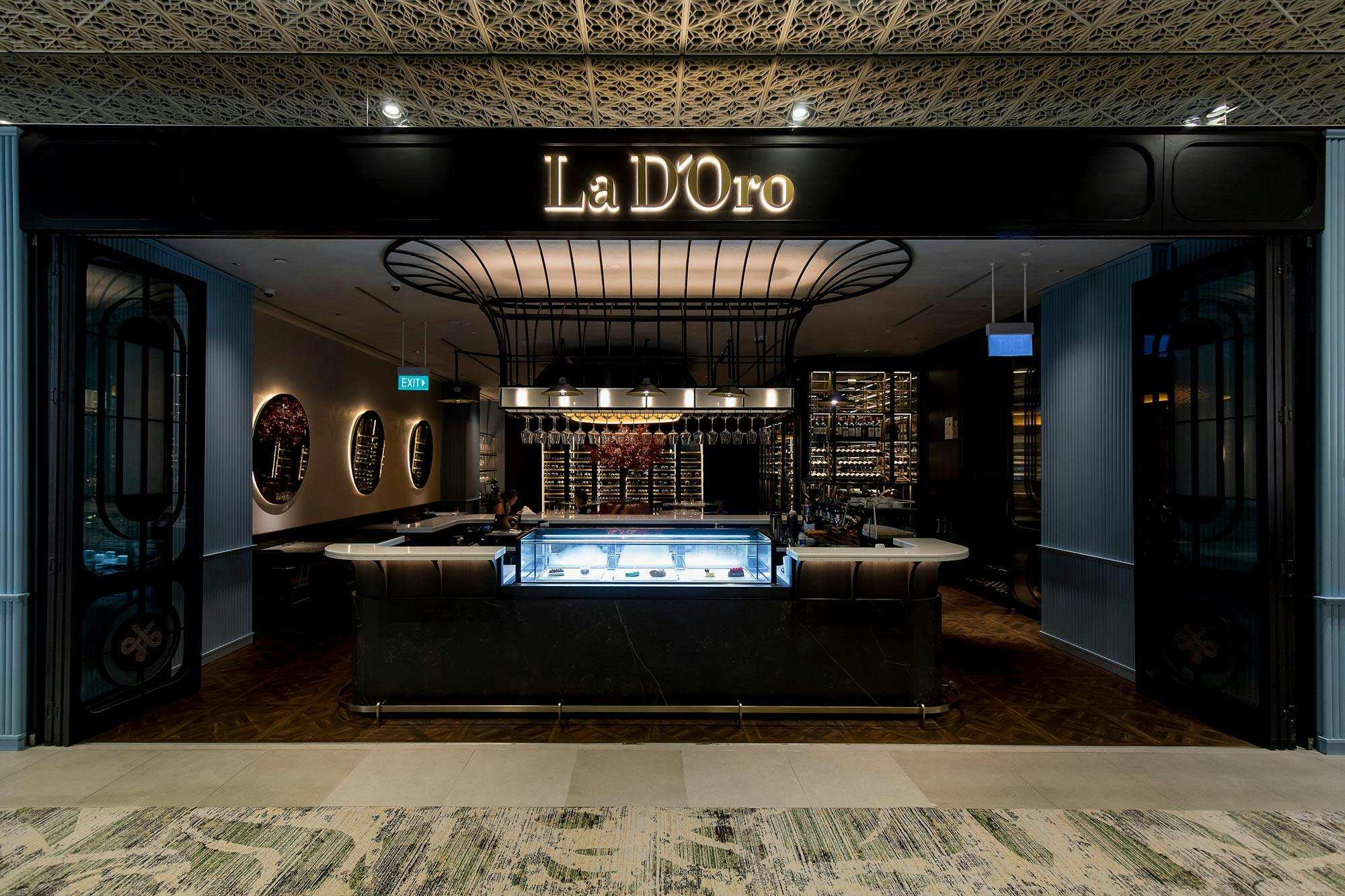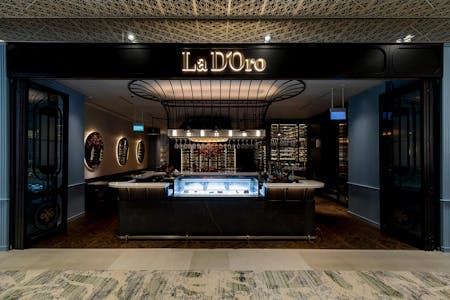 This ground-breaking haute cuisine restaurant in Singapore relies on Cosentino's functionality and elegance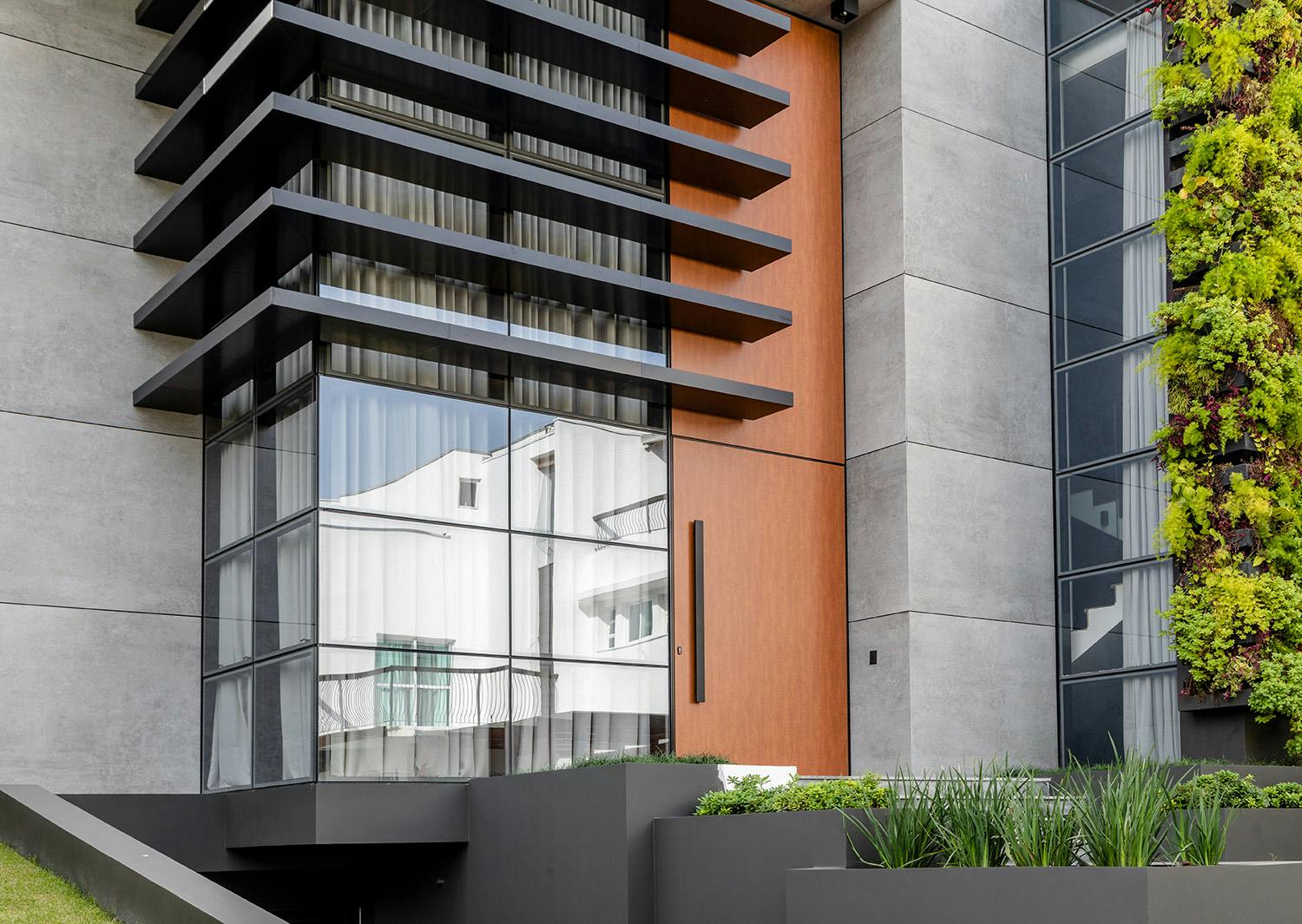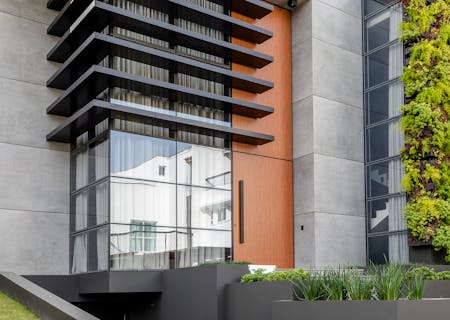 A very sturdy home by the sea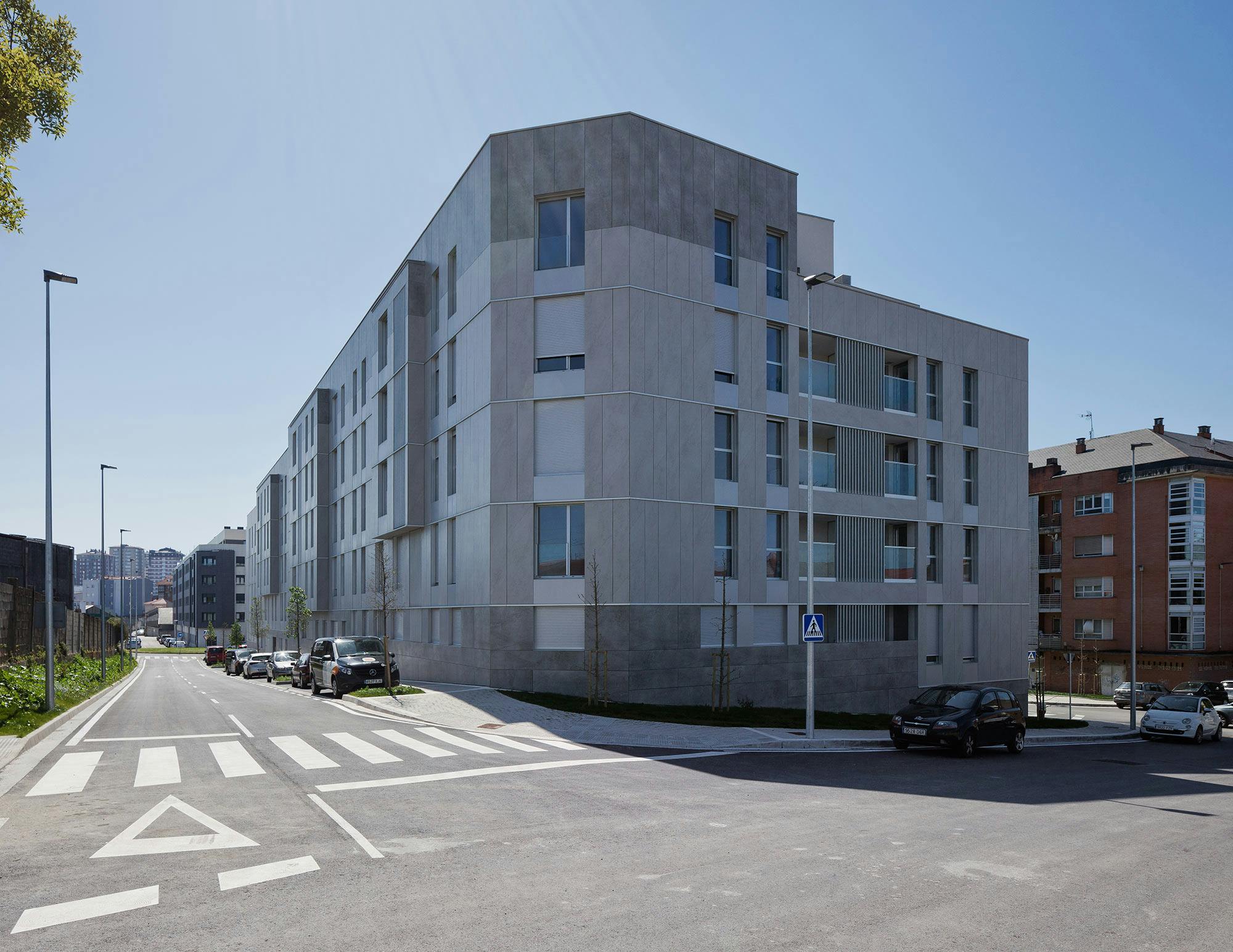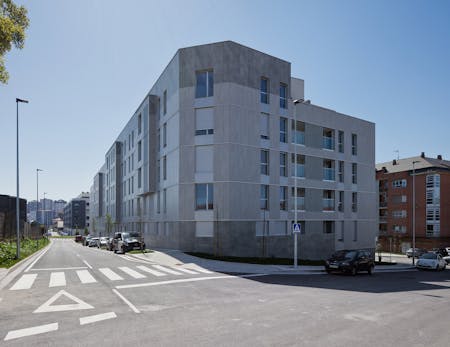 Compact style for a subsidised housing building
Professionals form
Do you need information or samples of any of our materials? Would you like to explore a Cosentino partnership?