Case Study
An oasis in the city with a flawless façade
IBI Group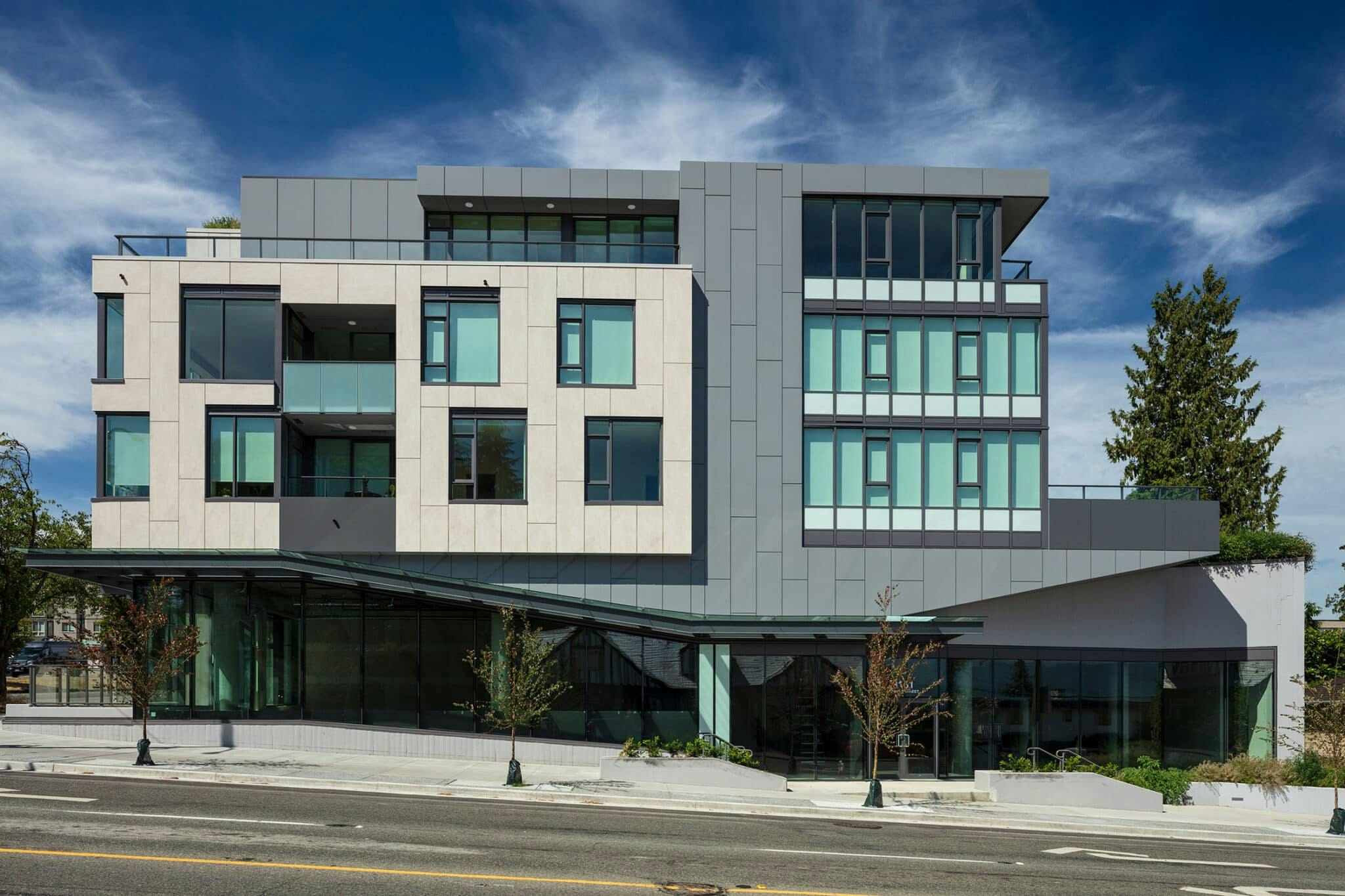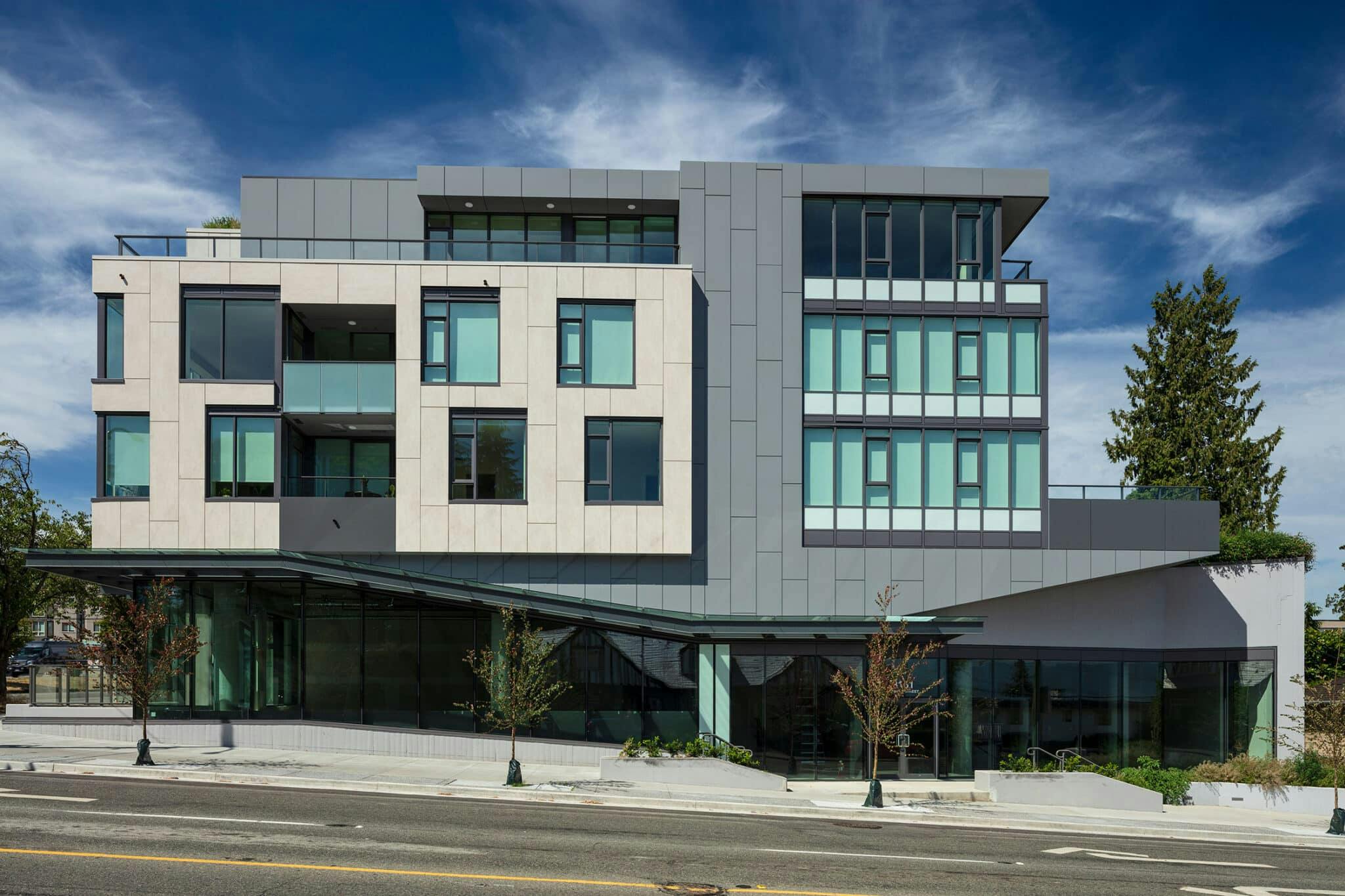 Location
Vancouver, Canada
Architecture/Design
IBI Group
Application
Ventilated Facade
Natural skin for a residential building
Located in West Point Grey, a neighbourhood full of fashionable boutiques and dining options in Vancouver, The Grey residential building stands out for its very special architecture and visually appealing design thanks to its interesting mix of colours, materials and textures. Designed by IBI Group, this luxurious and exclusive four-storey development combines state-of-the-art facilities with a welcoming and lovely atmosphere both inside and out.
The main feature of the building is its harmonious façade, for which the architecture studio used Dekton, bringing elegance and harmony in keeping with its surroundings. Thanks to Dekton, The Grey achieved a linear and visually balanced look, thus becoming a modern structure with a sense of community.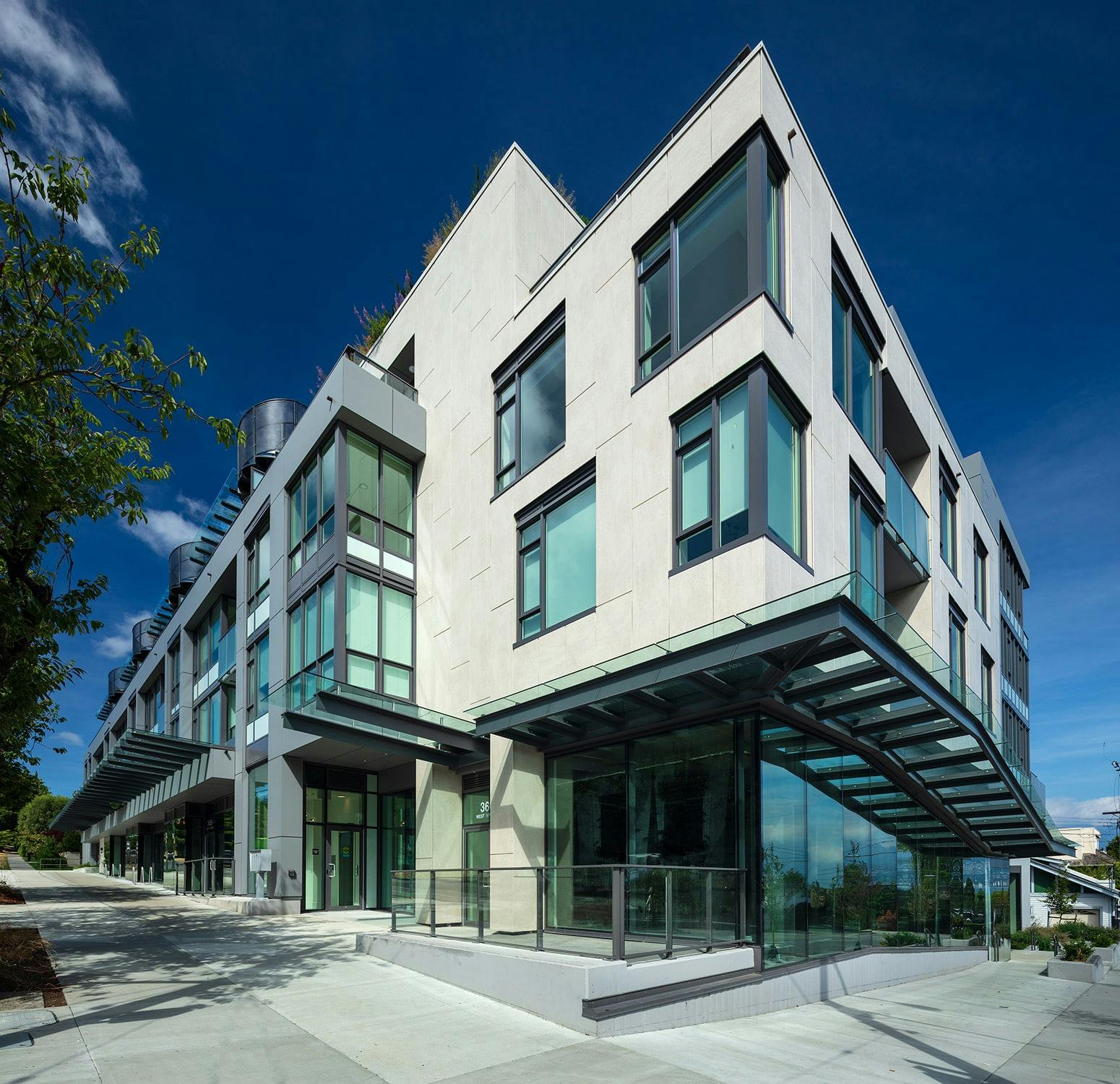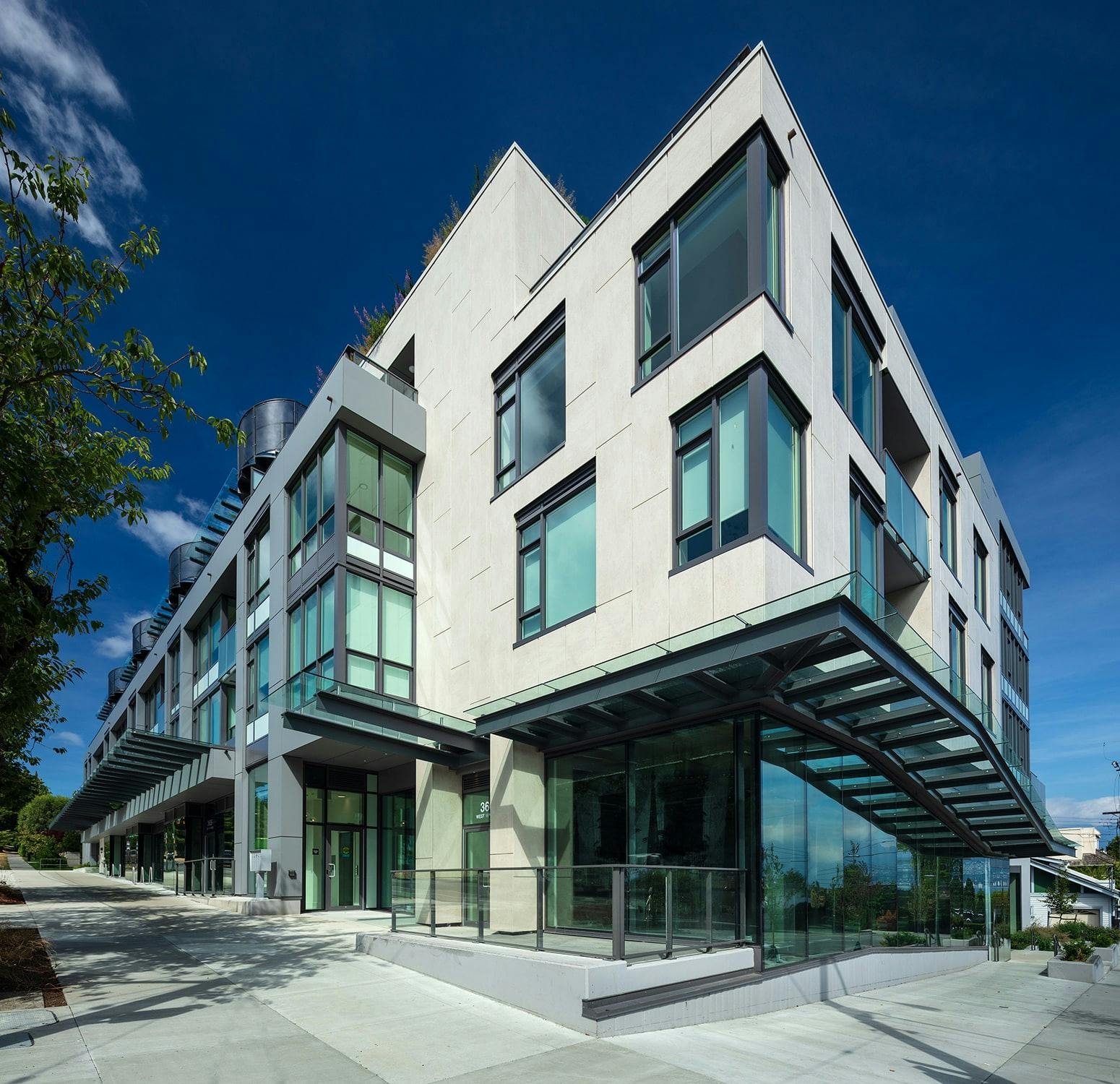 Stylish antique white
Dekton Aeris was chosen for the entrance of the building and the key areas of the façade, as a material that blends in with the rest of the colours and greenery present in this unique residential building. In antique white with fine light grey and beige speckles and veins, Dekton Aeris perfectly mimics the texture of natural stone, but with the advantage of being virtually maintenance free. In addition to its shiny appearance, this thin and lightweight material offers perfect technical properties to ensure the durability of the façade. Its colours and properties have the added value of enduring over time.
Do you need help with a project?
Contact our specialists for advice
Do you need help with a project?
Contact our specialists for advice
Cosentino's materials used in this project
Explore Similar Case Studies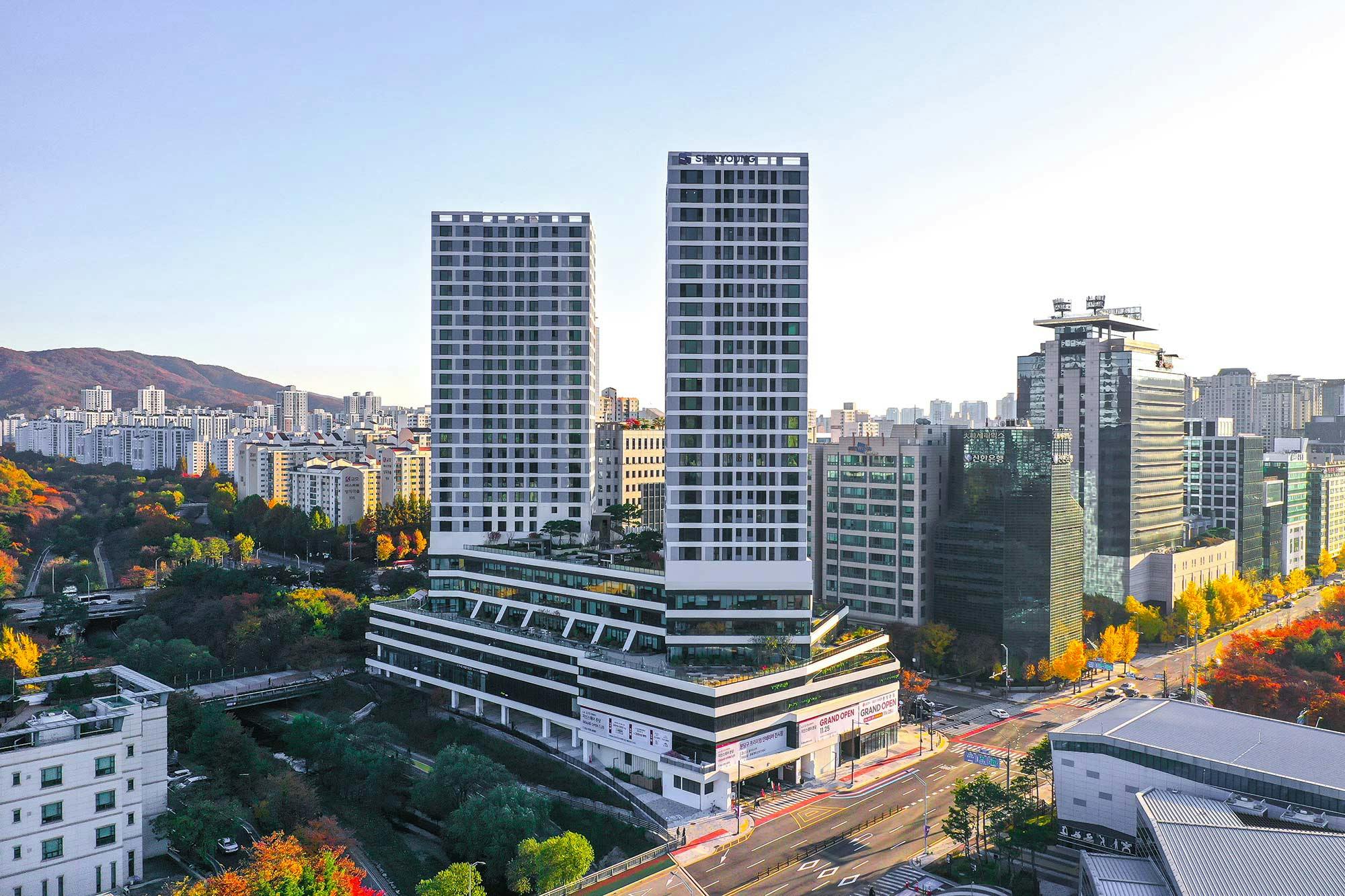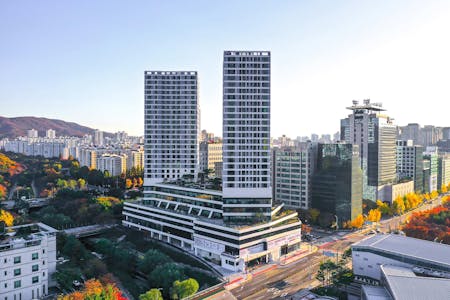 Korea: Ode to contemporary architecture amidst Sakura blossoms thanks to Dekton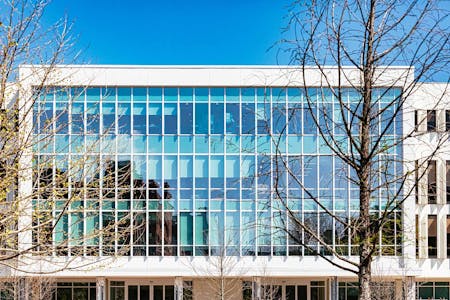 Dekton supports the Colbert Library addition to the Medical University of South Carolina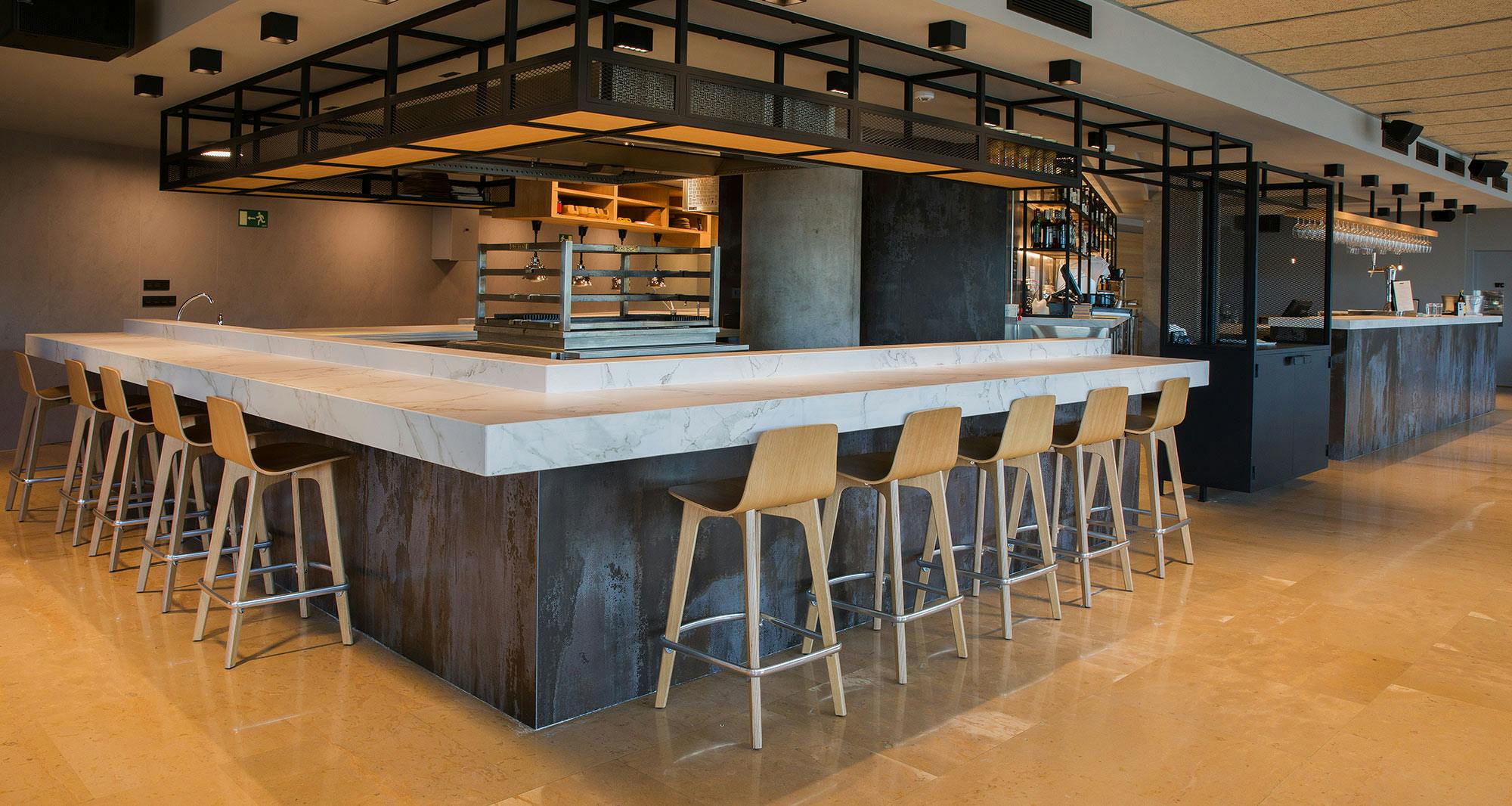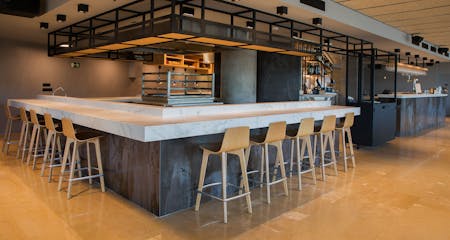 The new Muka restaurant revolves around fire amidst the natural beauty of Dekton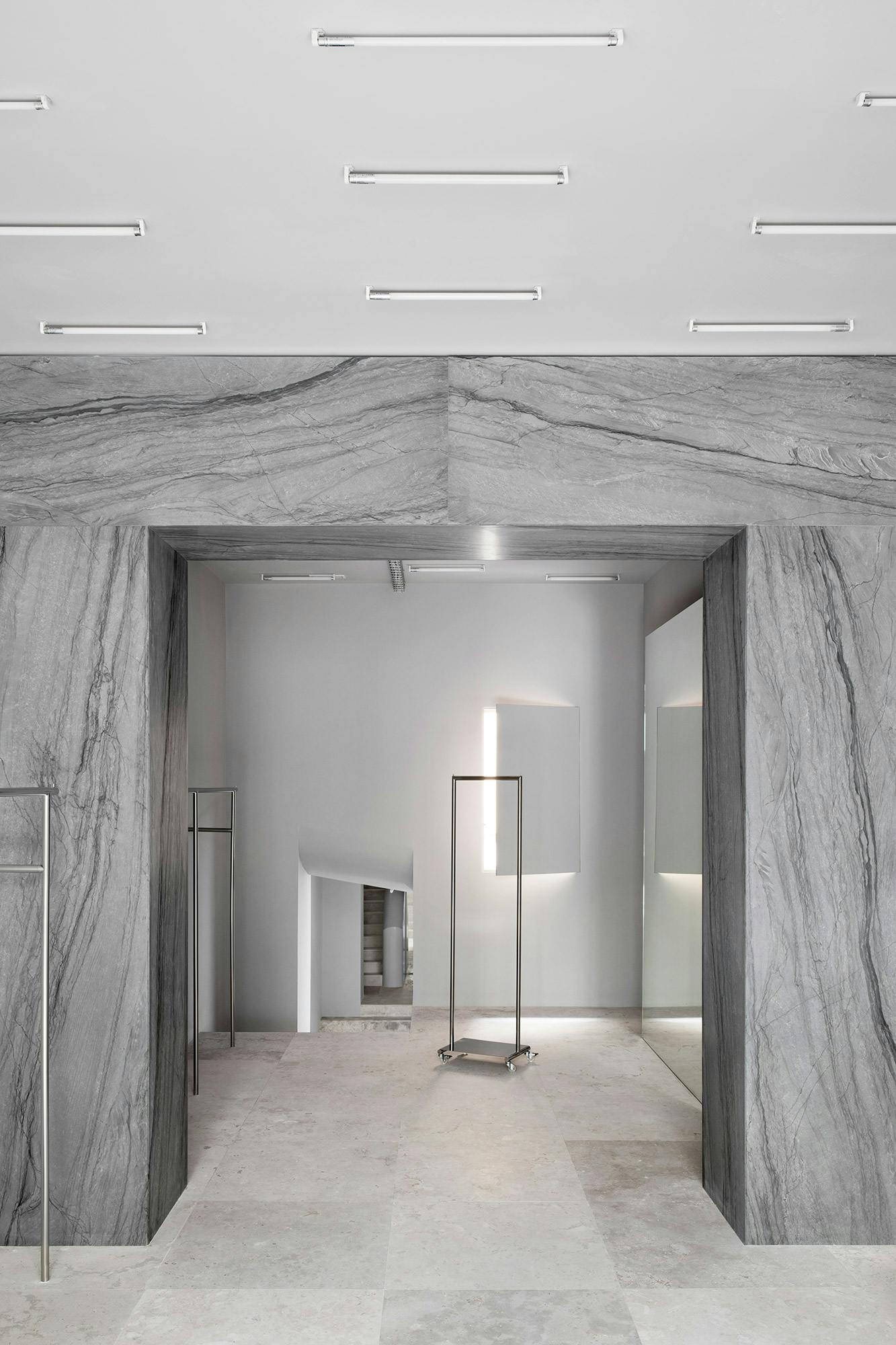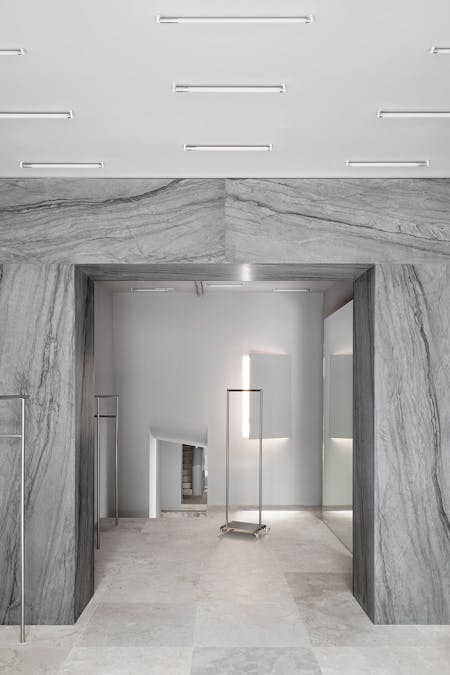 A monolithic arch in Sensa Platino gives character to a new fashion shop in Madrid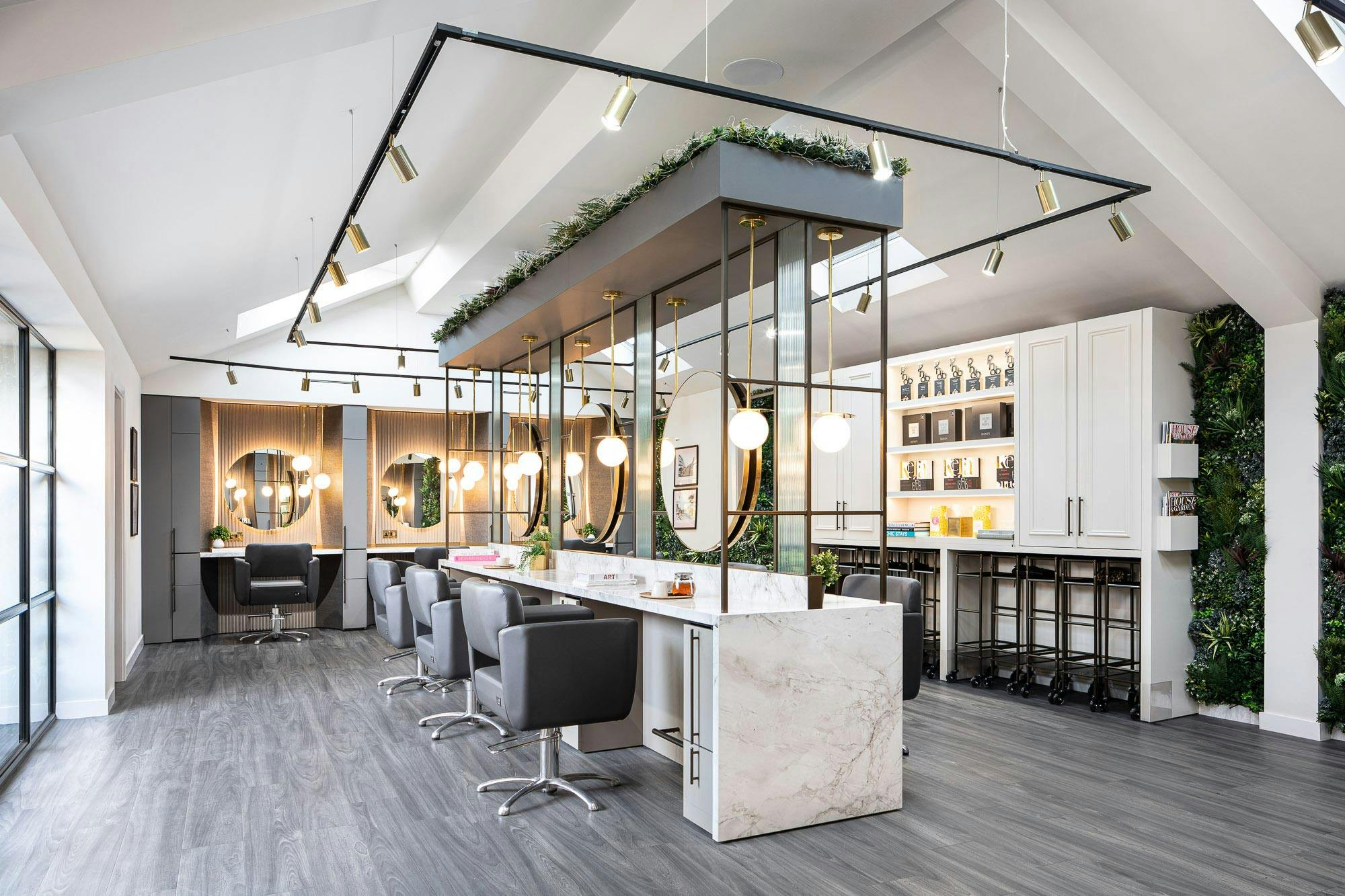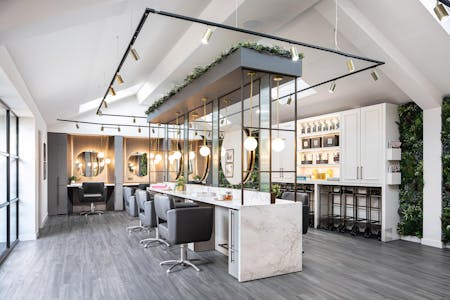 Dekton is as Stylish as it is Practical at Luxury Surrey Hair Salon, Leo Bancroft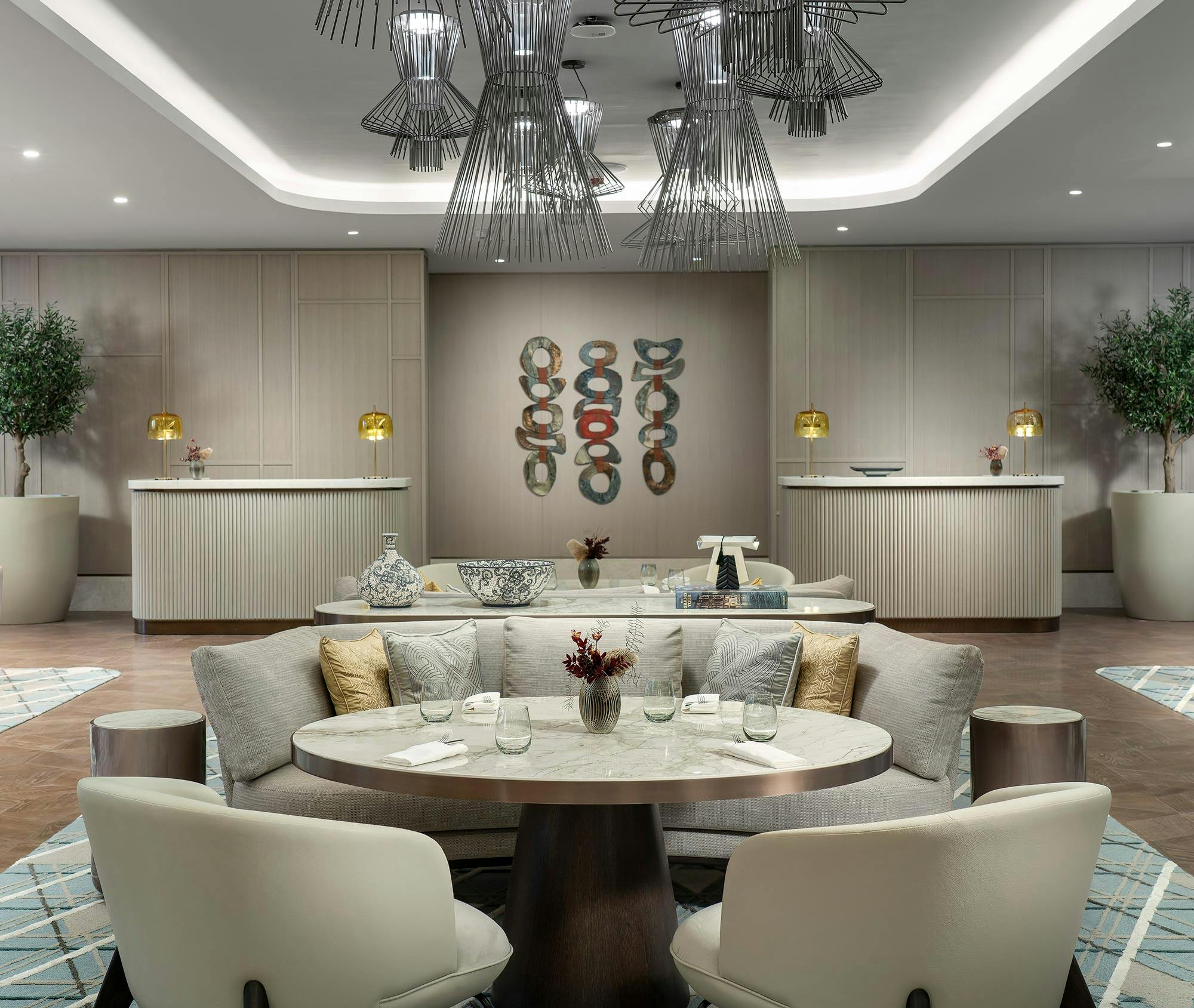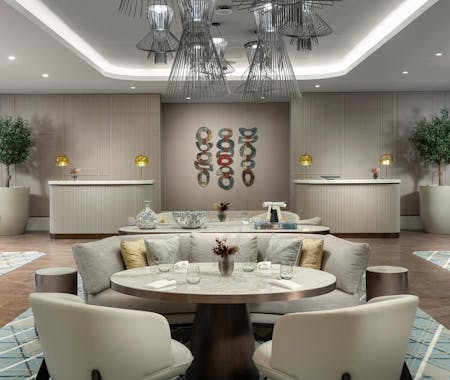 Dekton and Silestone, the sturdy and stylish surfaces chosen to enhance the luxurious design of a new 5-star hotel in Istanbul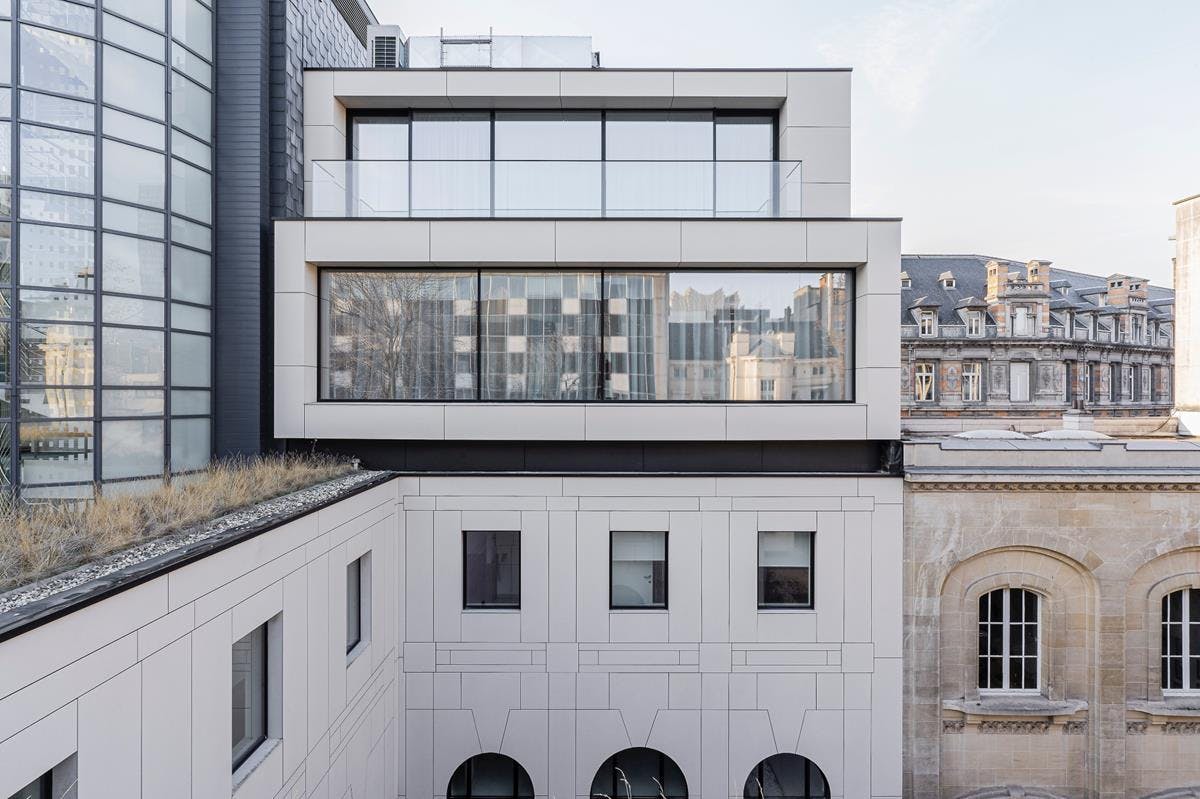 Reflections in Dekton: the renovation of the classicist building The Duke in Brussels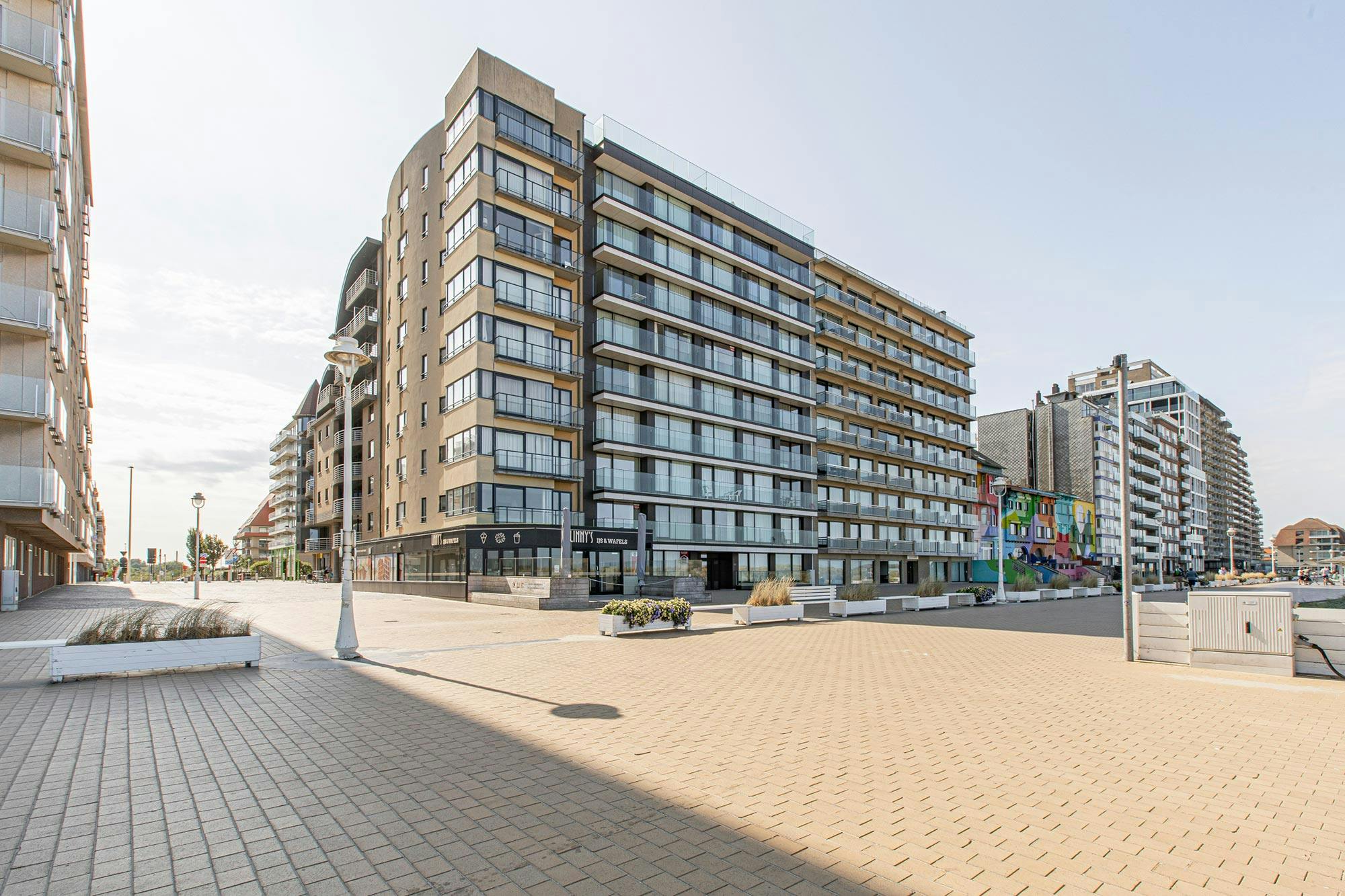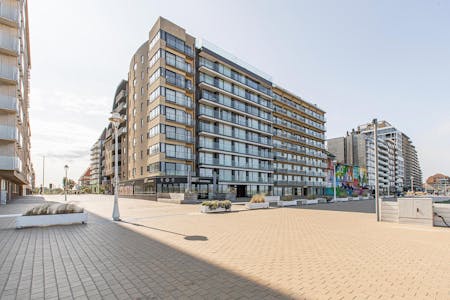 Dekton in a former classic residential building in Nieuwpoort, Belgium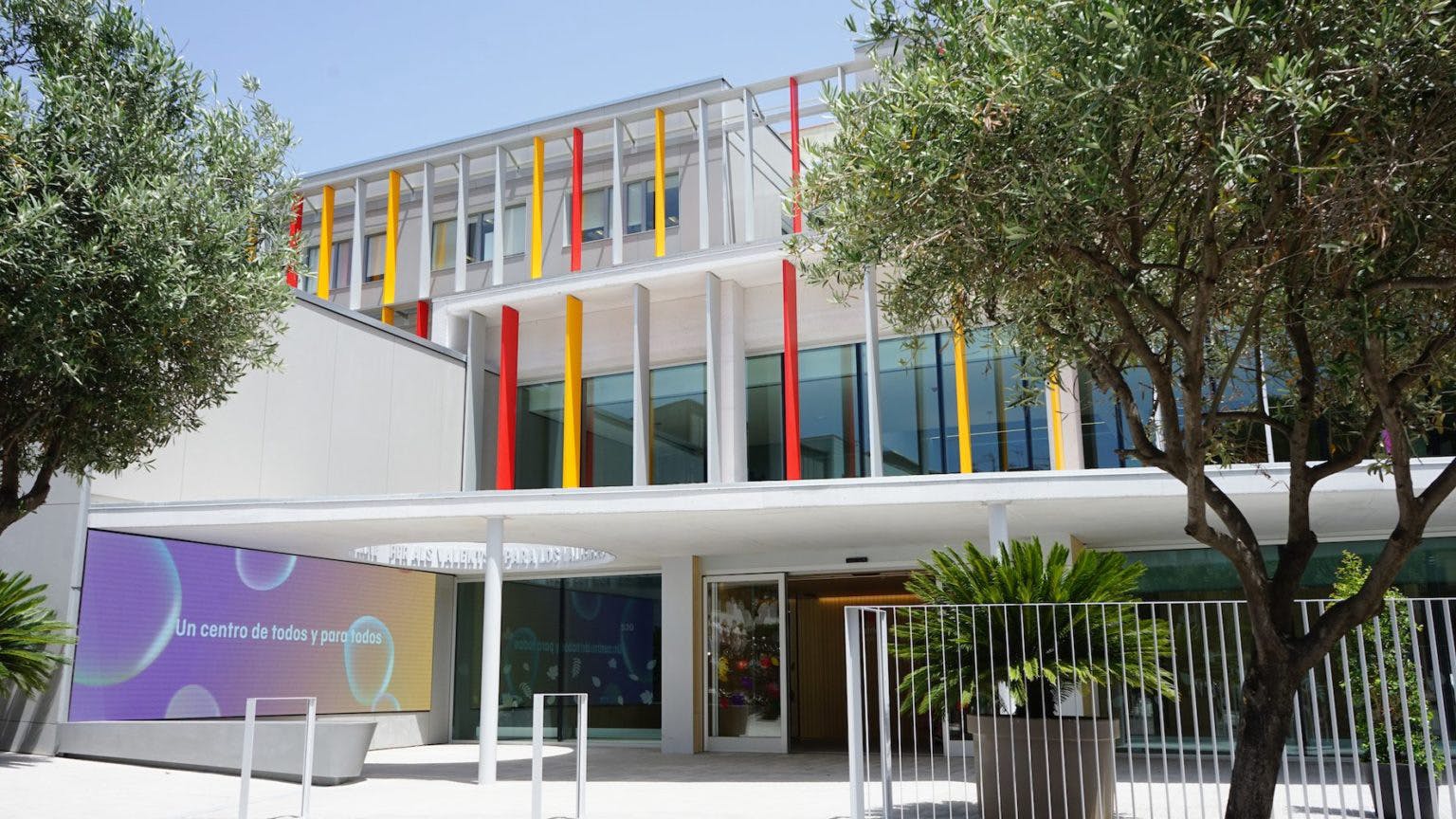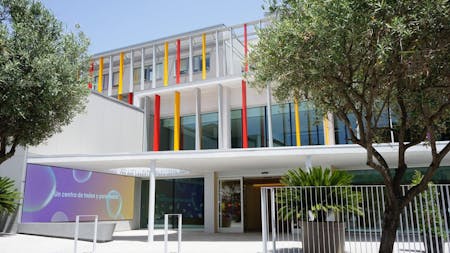 Cosentino donates the façade cladding for the first monographic paediatric oncological centre in Spain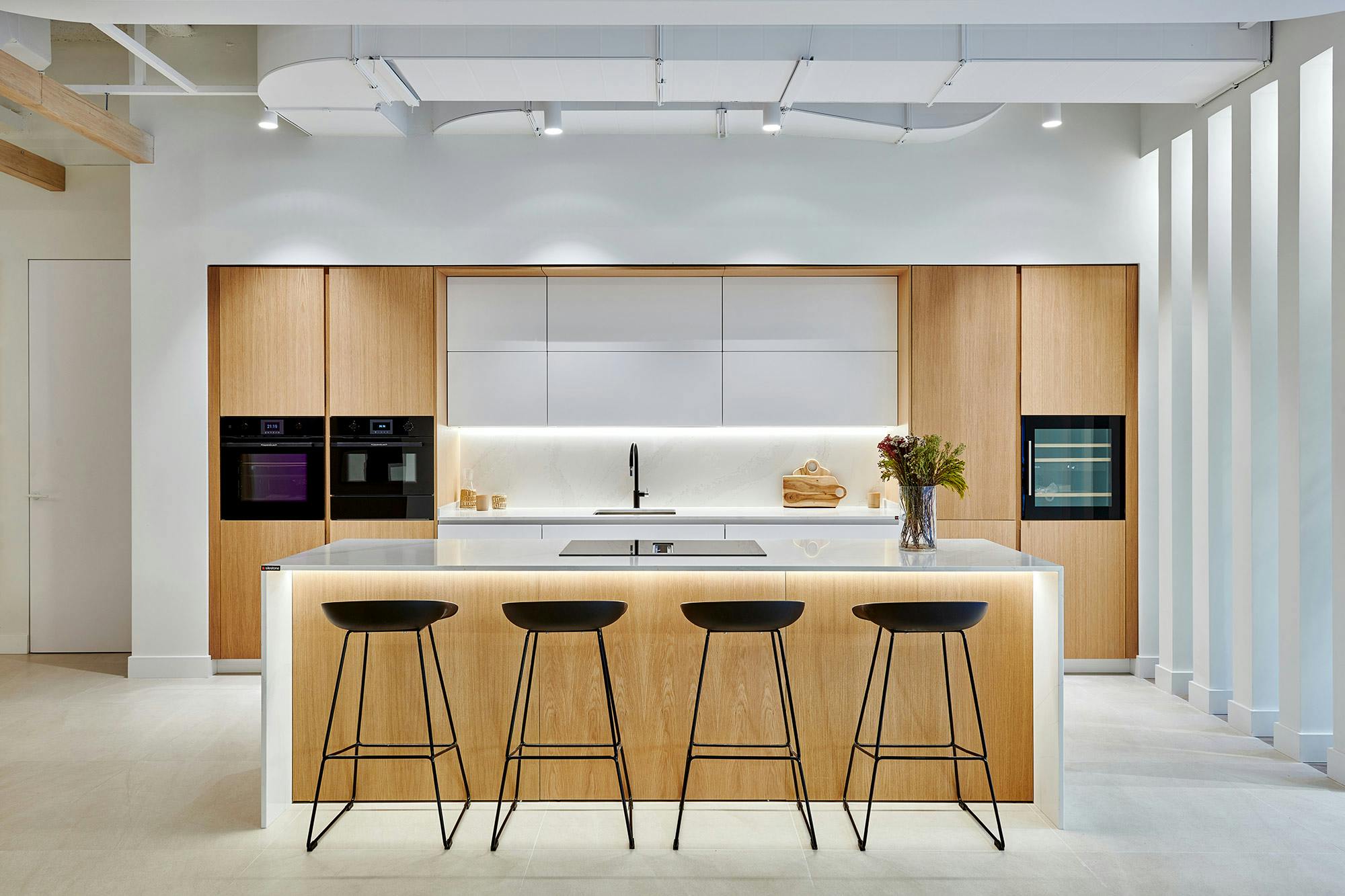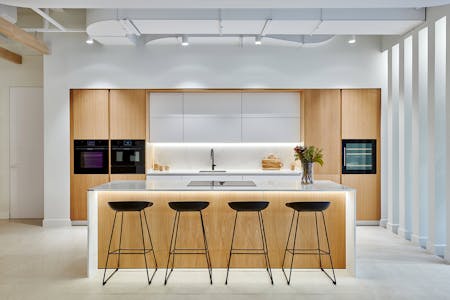 Cosentino, the star of the new functional, modern and sustainable house in the AEDAS Homes showroom in Madrid
Professionals form
Do you need information or samples of any of our materials? Would you like to explore a Cosentino partnership?