Case Study
Two restaurants with a shared kitchen achieve visual continuity thanks to Dekton
Eduardo Rodríguez, from Mariana Artesana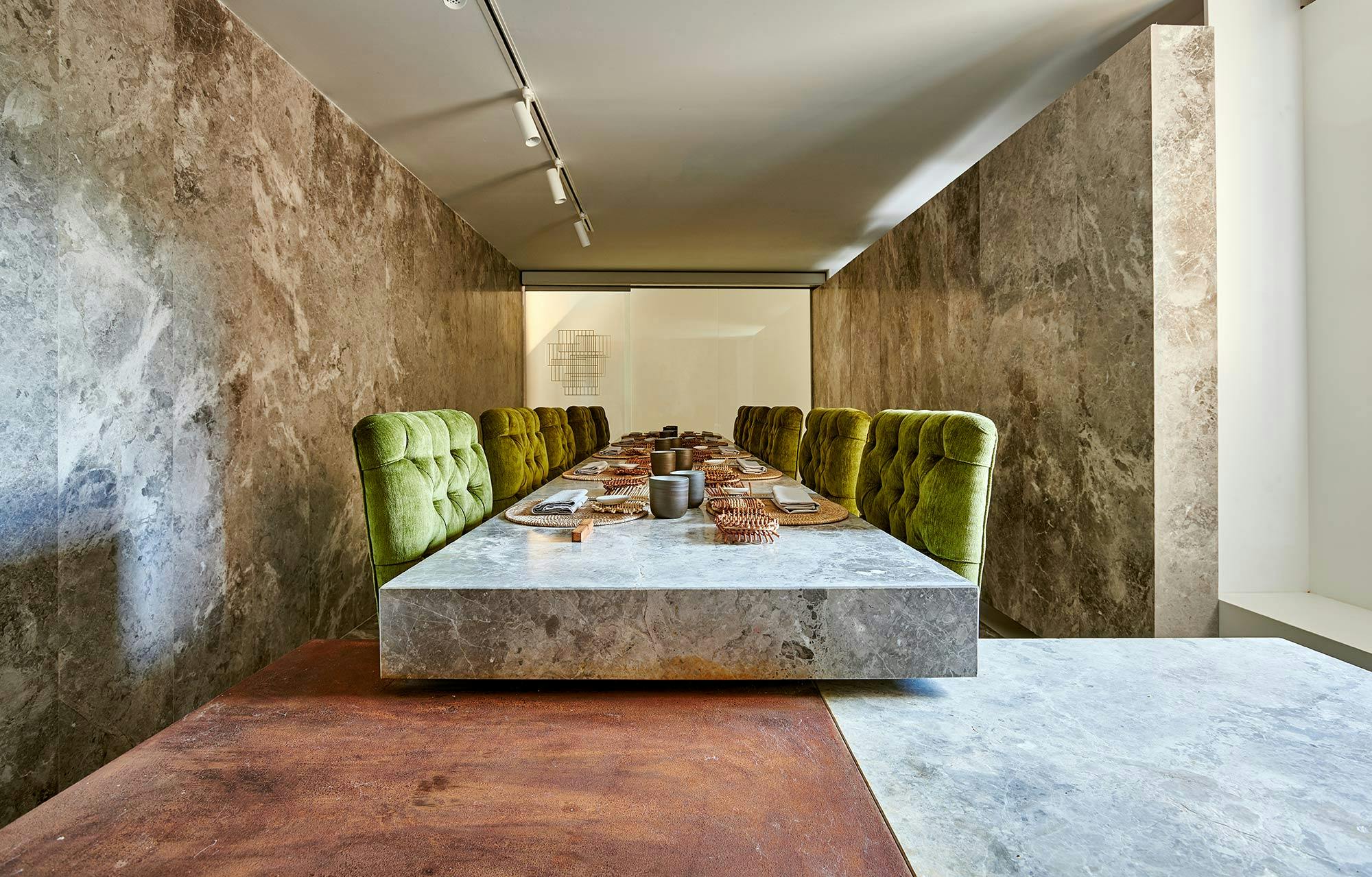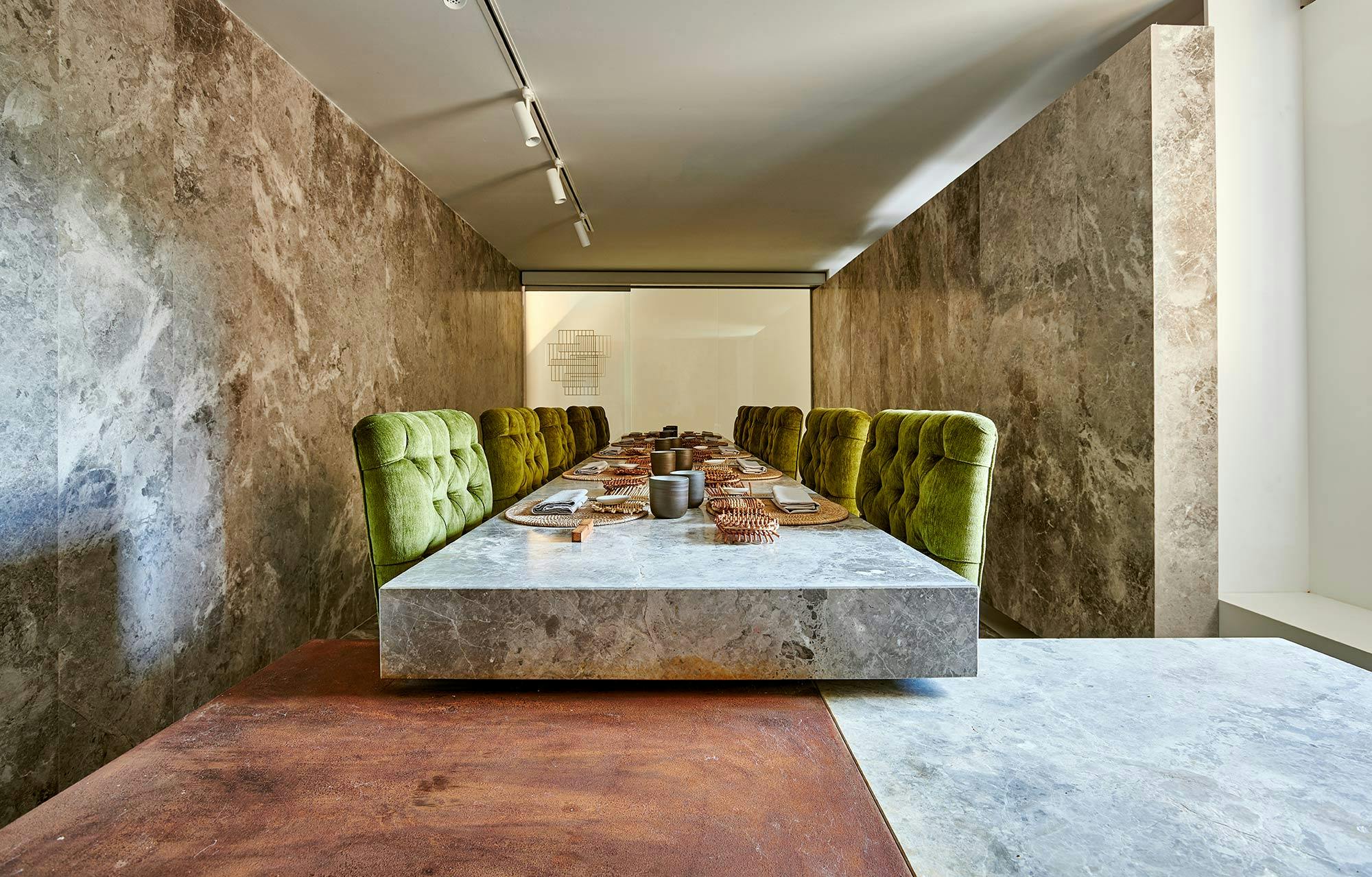 Project manager
Enrique Martínez Gil
Application
Tables, bar, kitchen veneer, worktops
Thickness
4 mm, 8 mm, 12 mm, 20 mm
Photography
Craus Fotografía
Architecture/Design
Eduardo Rodríguez, from Mariana Artesana
Collaborators
Mármoles Granero
Colour
Khalo, Opera, Laurent, Rem, Lunar
Refurbishment of the Casas Colgadas and Casa de la Sirena restaurants
The unique environment of the city of Cuenca is linked to the culture of this mountain settlement. Its steep cobbled streets and medieval buildings are part of this city where one of its main tourist attractions are its 'Casas Colgadas', houses perched on the limestone rock wall overlooking the two rivers that cross the city. This unusual and exceptional architecture lends its name to the Casas Colgadas restaurant which, along with the Casa de la Sirena, has recently been refurbished by the Mariana Artesana studio.
Both restaurants, which are part of the Tranto Restauración group, uniquely share the same kitchen space. The major refurbishment of these two gastronomic premises was based on the intention of providing visual continuity and creating a dialogue between the two spaces. 'In the context of the large-scale refurbishment of Casas Colgadas, furniture that blends in with its surroundings was required,' explains designer Eduardo Rodríguez Parra. With a view to achieving this integration and establishing a dialogue between the two premises, he chose Dekton, as it offered numerous possibilities in terms of colours, formats and thicknesses.
'The aesthetic and technical possibilities of Dekton were such that we were able to use it in all areas of the project,' says the designer. The fact that the material is stain and scratch resistant, as well as easy to maintain, makes it the ideal surface for work areas, such as the kitchen space of these restaurants, or for high-traffic and heavy-use areas, such as the tables and chairs in the different dining rooms.
'We needed a resistant and hygienic material for the kitchen work areas but without compromising on aesthetics, so we opted for Dekton Lunar, which with its light tone allows us to create a clean and bright ambience,' he assures. Therefore, 12 mm thick slabs were used for the worktops, while slabs of the same colour (but 4 mm thick) were used for the veneers, which increased the sense of balance and homogeneity.
Dekton as a dining experience
'As for the restaurants, we have managed to infuse each one with its own character, using Dekton as a clean, hard-wearing surface on which tablecloths are not necessary,' says Rodríguez Parra. 'In this way, the surface itself becomes part of the dining experience,' he asserts.
In the Casas Colgadas restaurant, they decided on the Laurent colour for the tables, in 8 mm thick slabs, thus 'creating blocks with a continuous veining', in the designer's words. The rich texture of Laurent, with its dark background and golden veins, brings an elegant and deep atmosphere to the whole room.
In the private area, on the other hand, a bespoke table was designed with a full 20 mm slab in Dekton Rem, a colour inspired by one of the most elegant white marbles. Its meticulous design with brown and grey veining and hints of gold provide a sophisticated look reminiscent of Calacatta marble.
Meanwhile, the Casa de la Sirena restaurant has maintained its elegant aesthetics and introduced a fresh concept in dialogue with its peer restaurant. Dekton stands out in a large bar with a front for which the designer chose the Opera colour (in 20 mm slabs), reminiscent of the elegant Carrara marble.
The tables in this establishment are made from 8 and 20 mm Dekton Khalo slabs on a metal structure. This colour, inspired by Patagonia natural stone, brings a lot of light and sophistication to the space, thanks to its texture with black, gold and tan brown tones, which fits perfectly with the interior design of the space.
'The adaptation of the space into two restaurants with shared kitchen has been possible thanks to the possibilities of Dekton, with which we have achieved visual continuity in the furniture, tables and chairs.'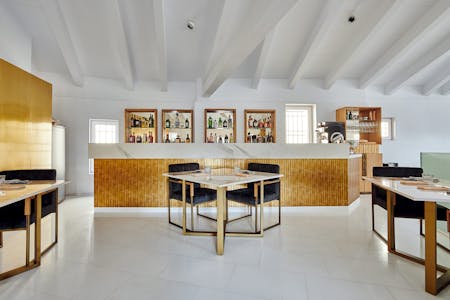 Eduardo Rodríguez Parra
Designer at Mariana Artesana
Cosentino's materials used in this project
Explore Similar Case Studies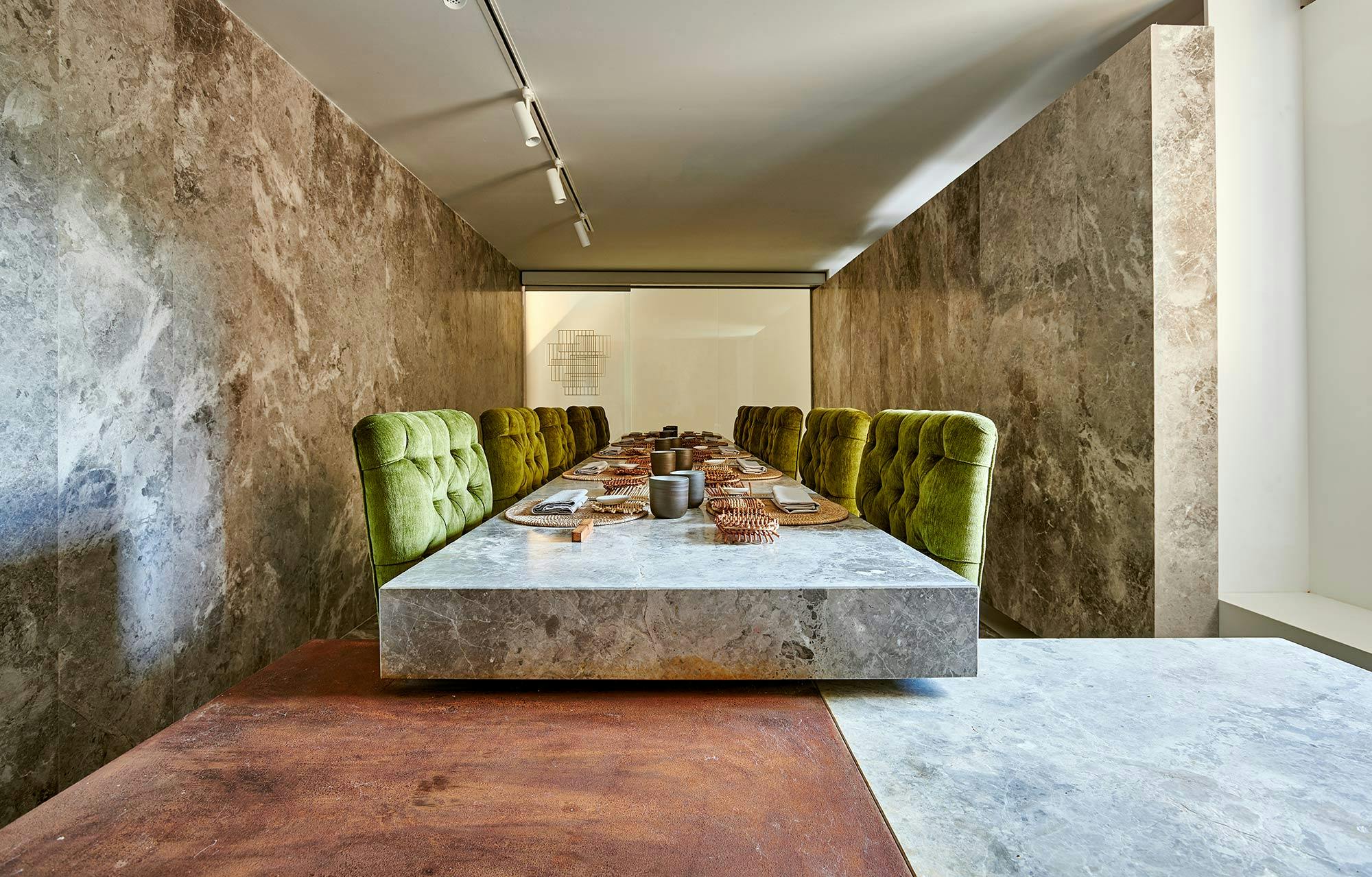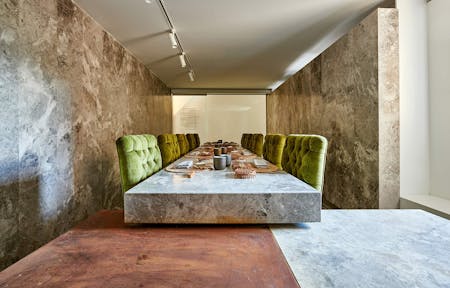 Two restaurants with a shared kitchen achieve visual continuity thanks to Dekton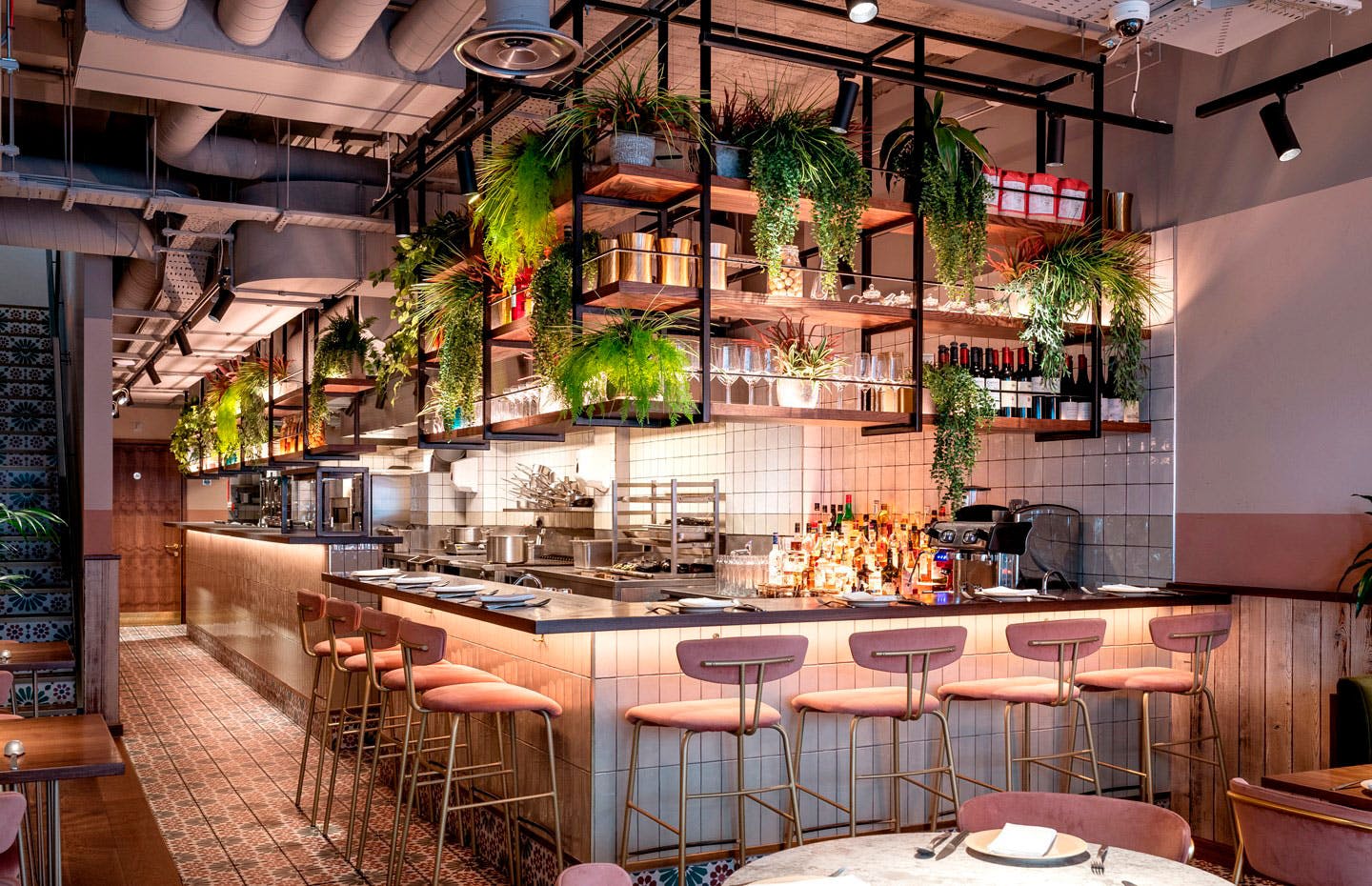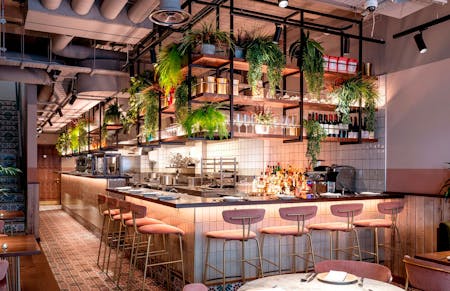 Dekton adds character to a neat and refined London restaurant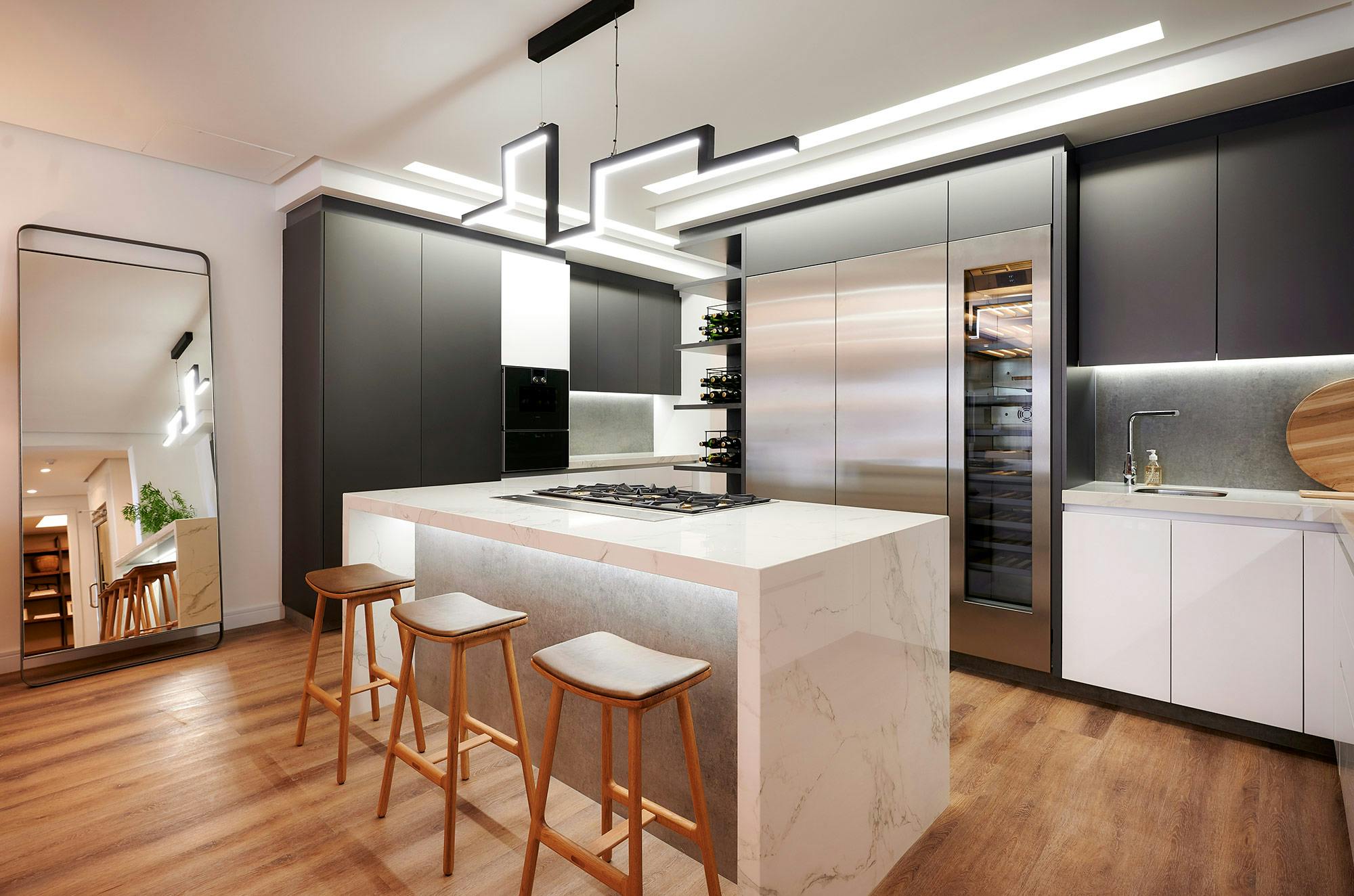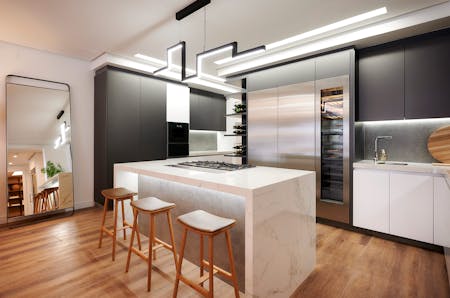 Dekton showcases its versatility in a high-end residential development in South Africa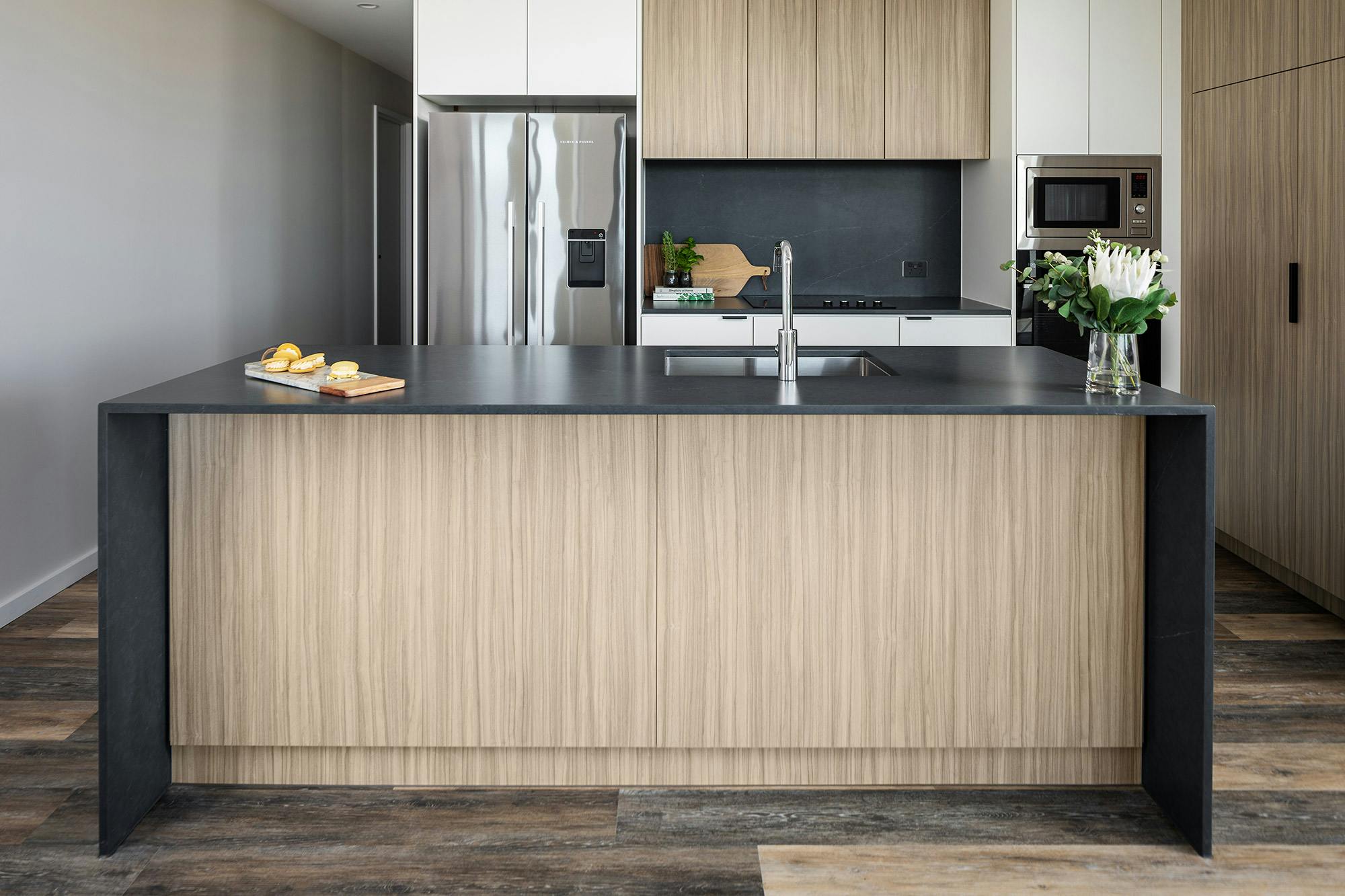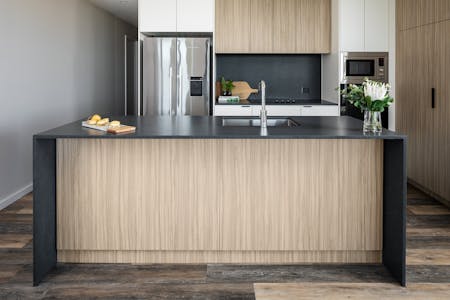 A luxurious rental building chooses Cosentino for its durability, elegance and sustainability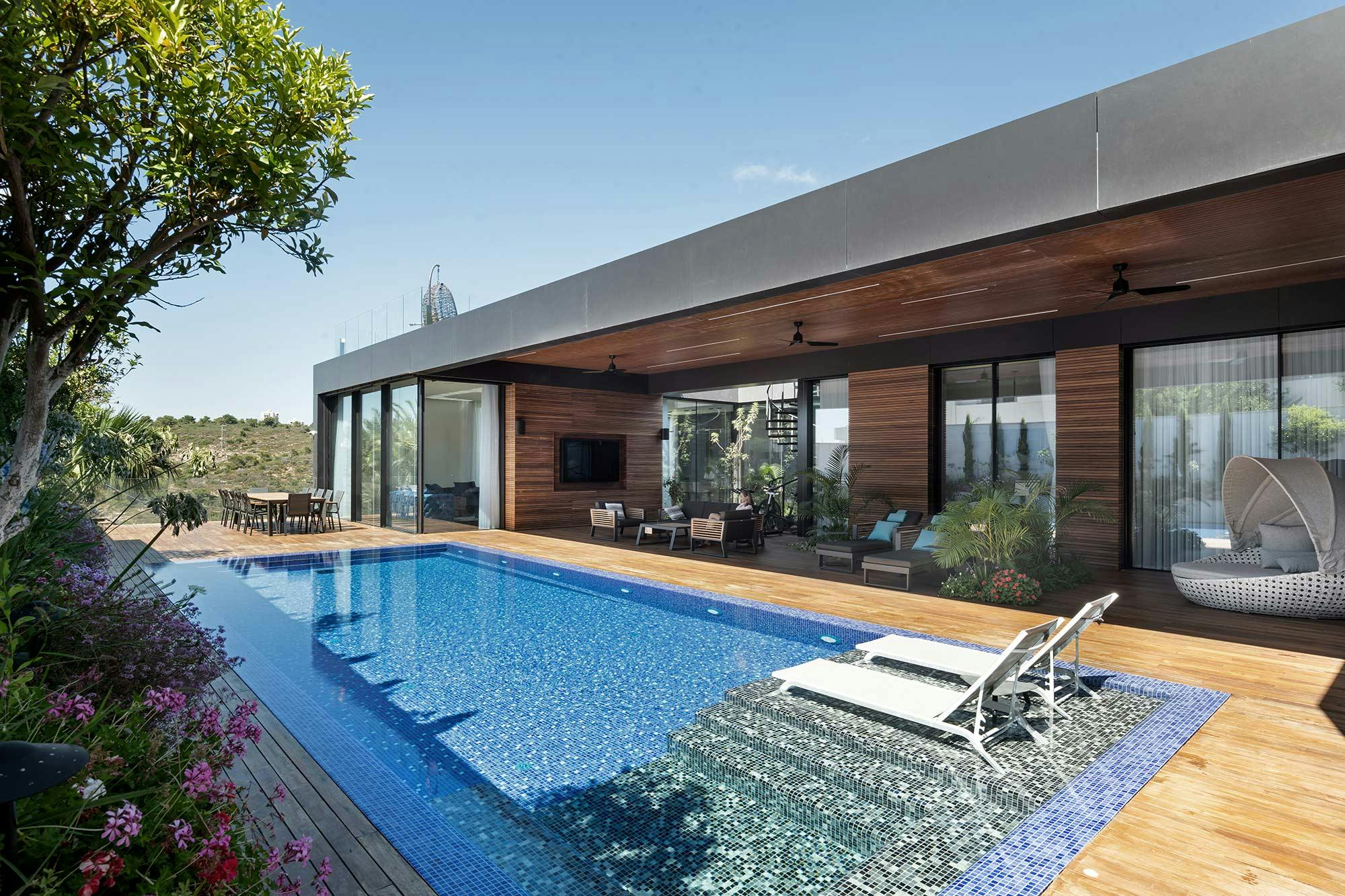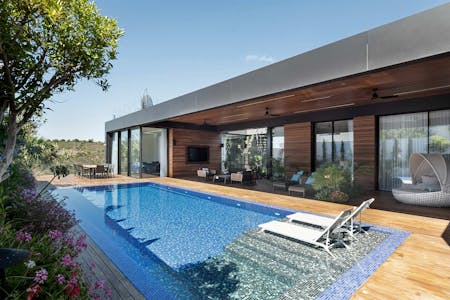 Glass, Iroko timber and Dekton for a façade with a lot of character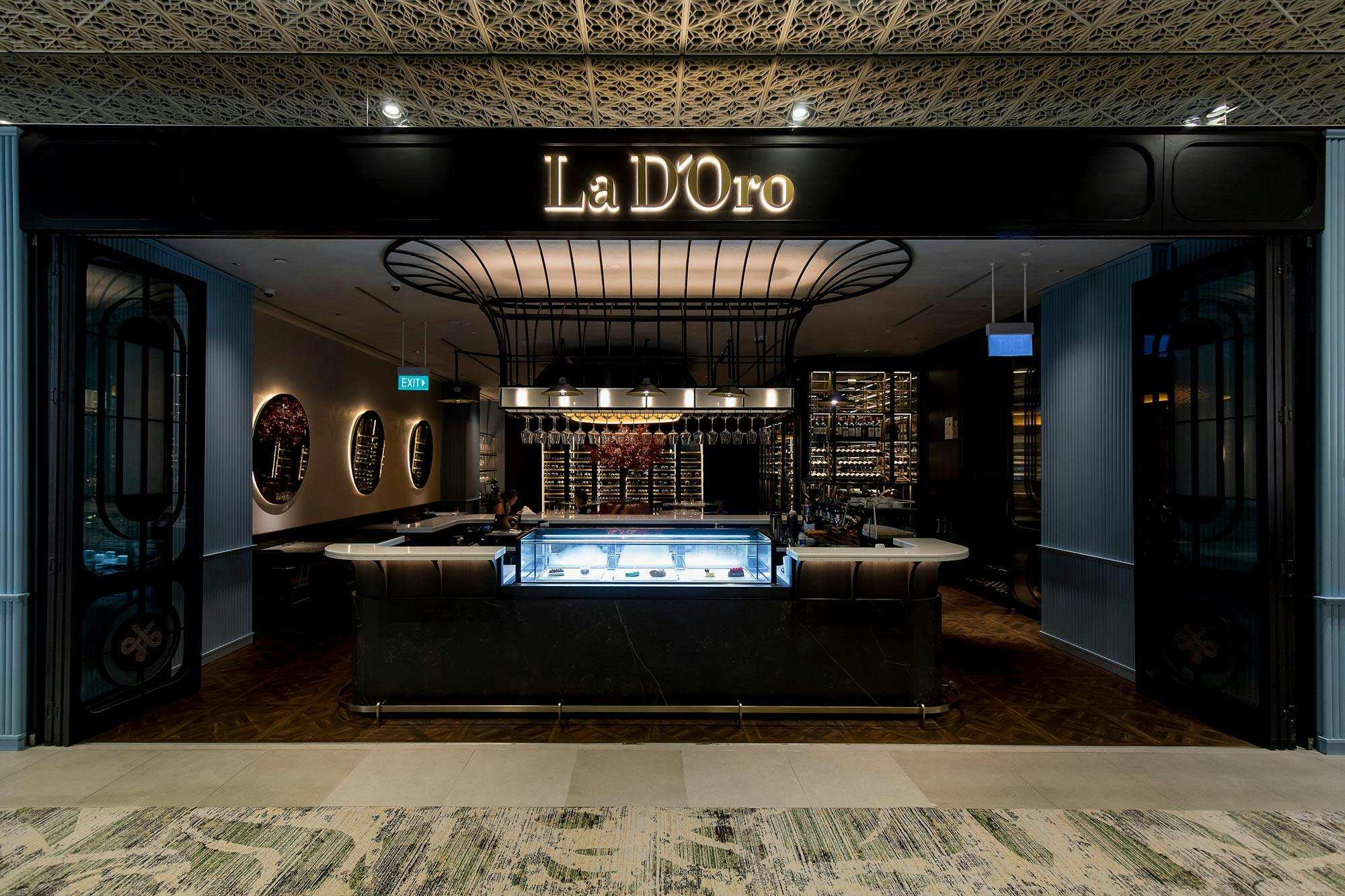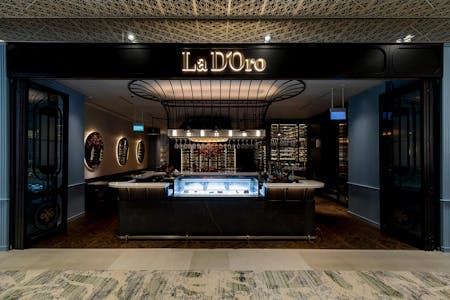 This ground-breaking haute cuisine restaurant in Singapore relies on Cosentino's functionality and elegance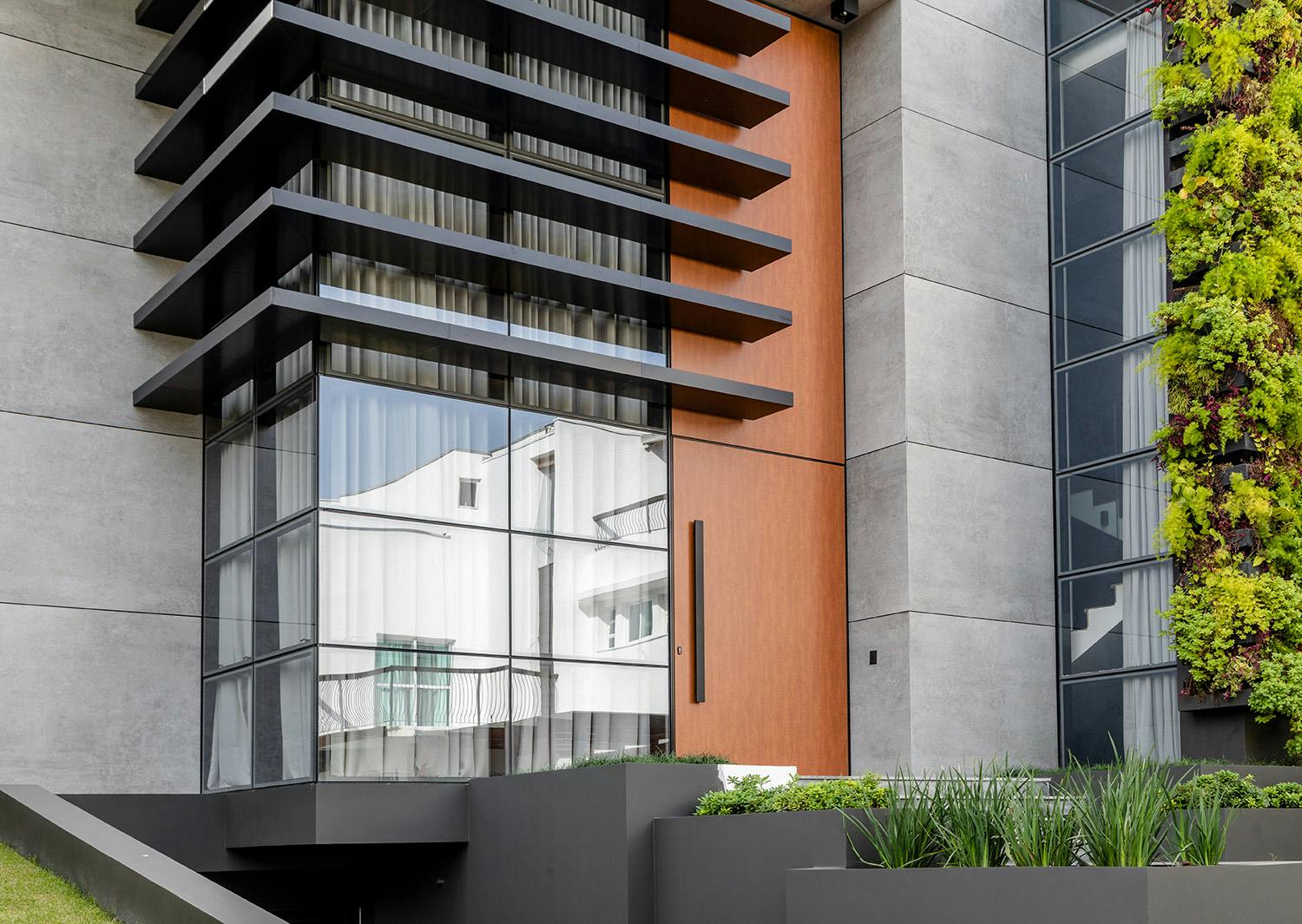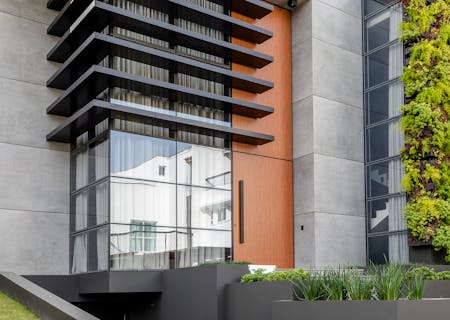 A very sturdy home by the sea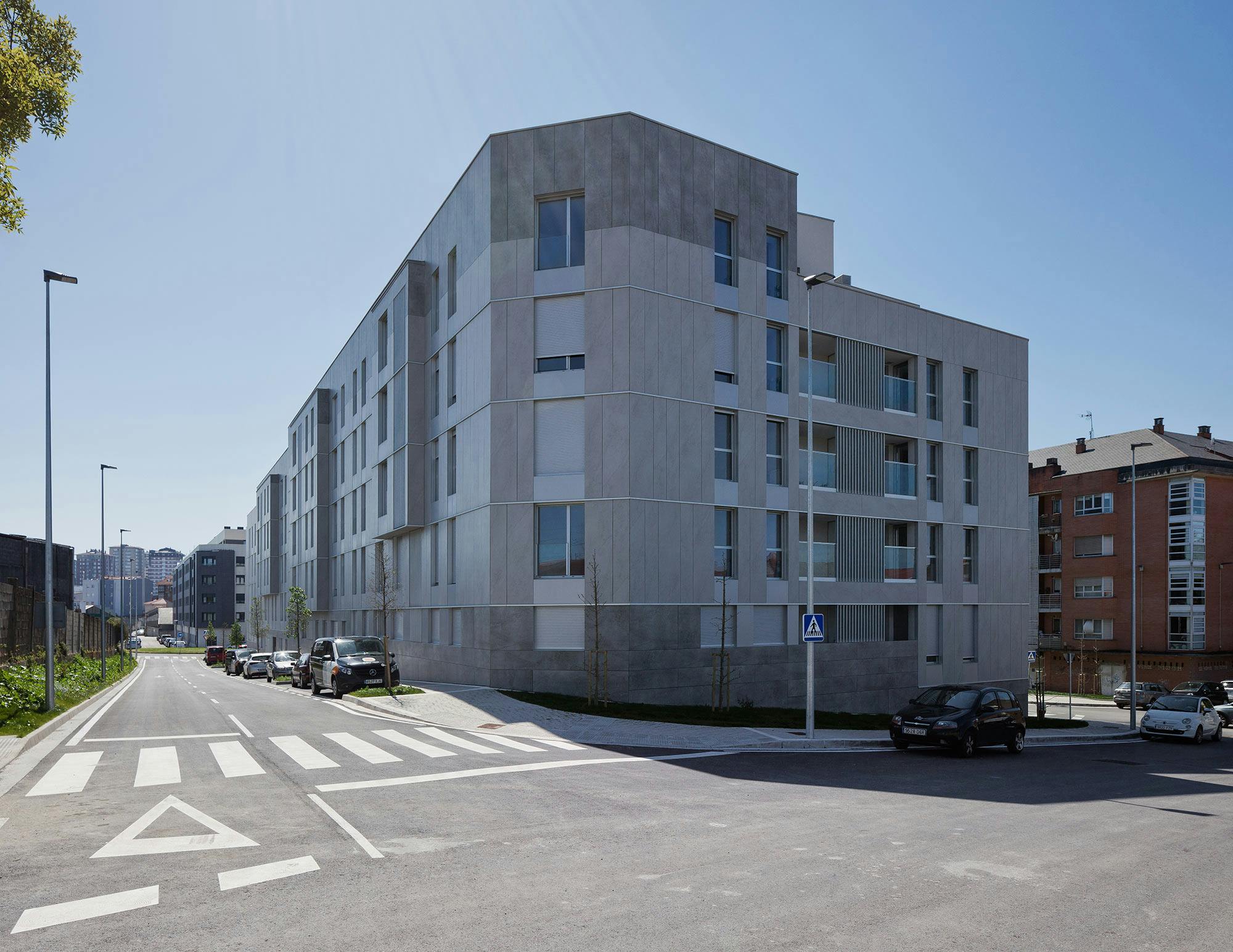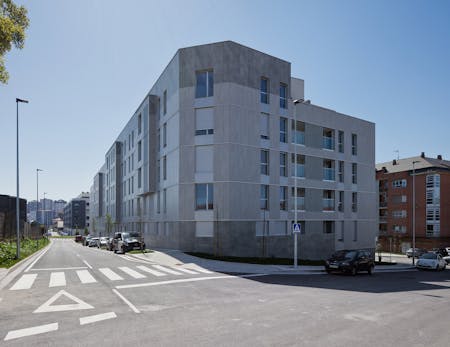 Compact style for a subsidised housing building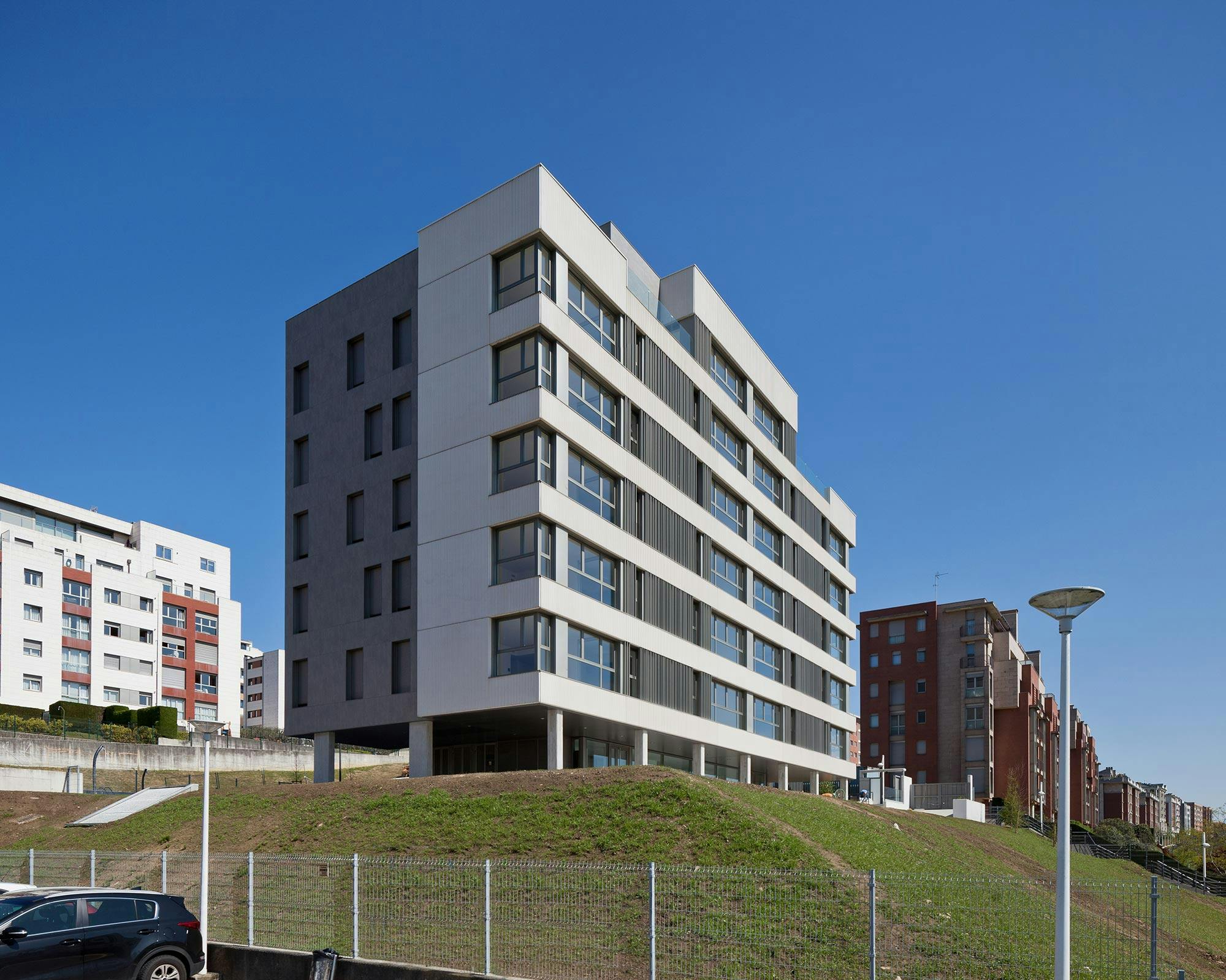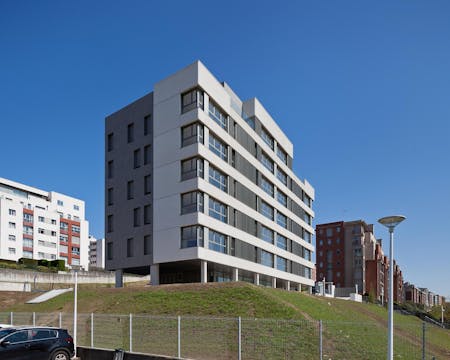 A façade that masterfully combines concrete, steel and Dekton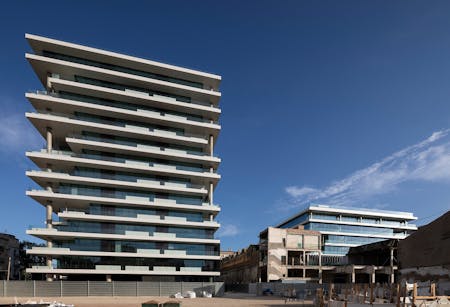 Dekton contributes to the character of one of the most sustainable buildings in Spain
Professionals form
Do you need information or samples of any of our materials? Would you like to explore a Cosentino partnership?