Case Study
A healthy patisserie featuring sustainable design
Anissa Sadaoui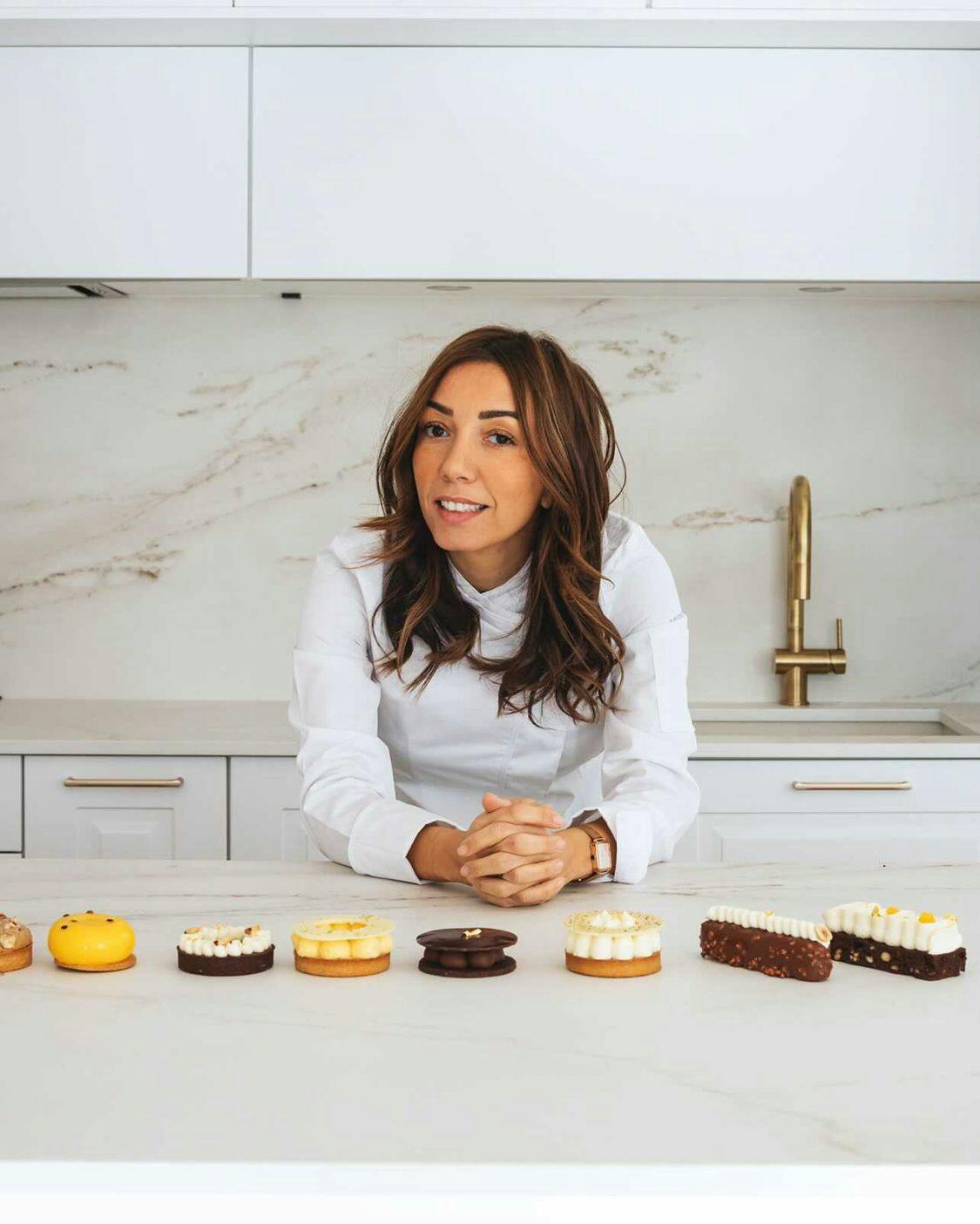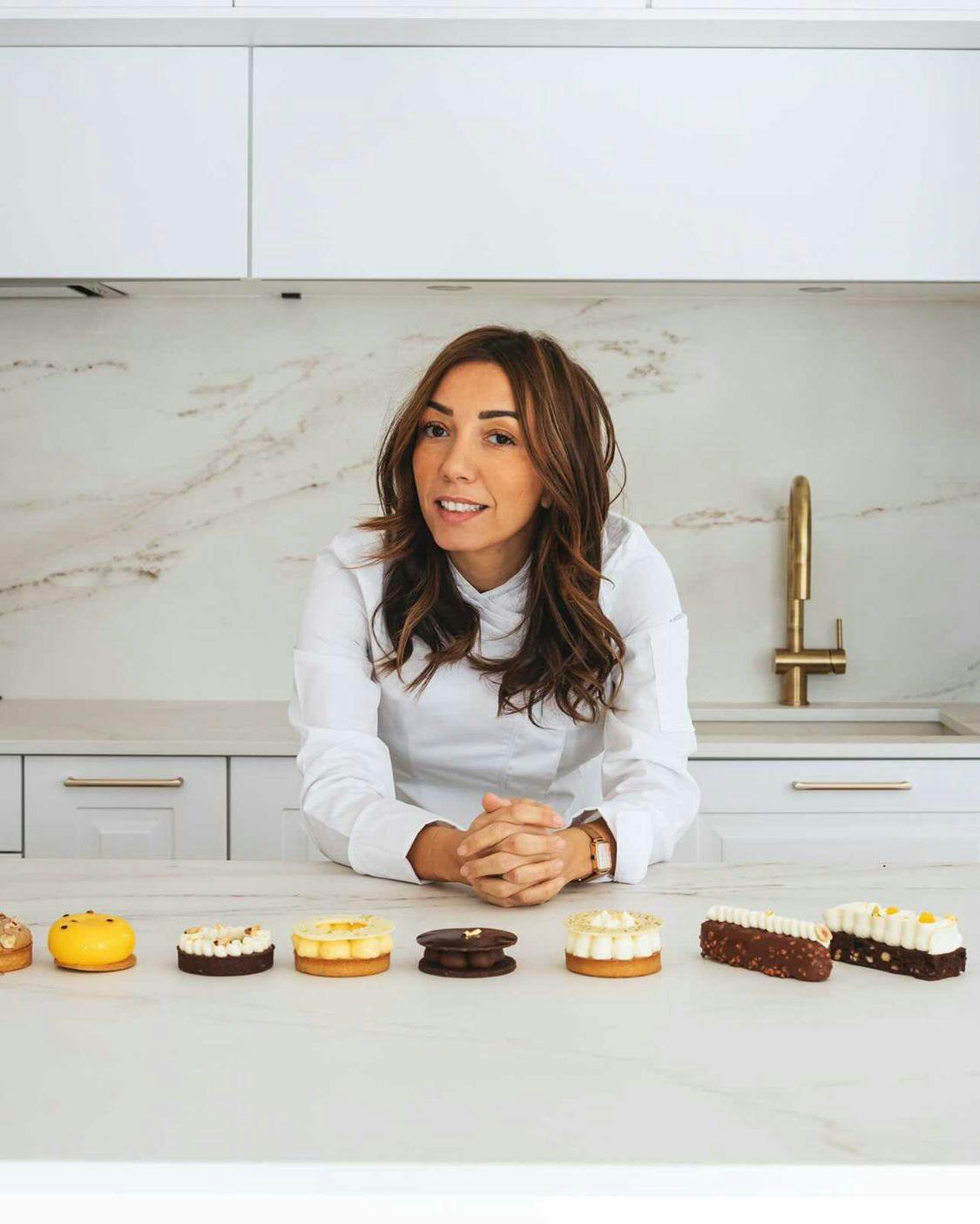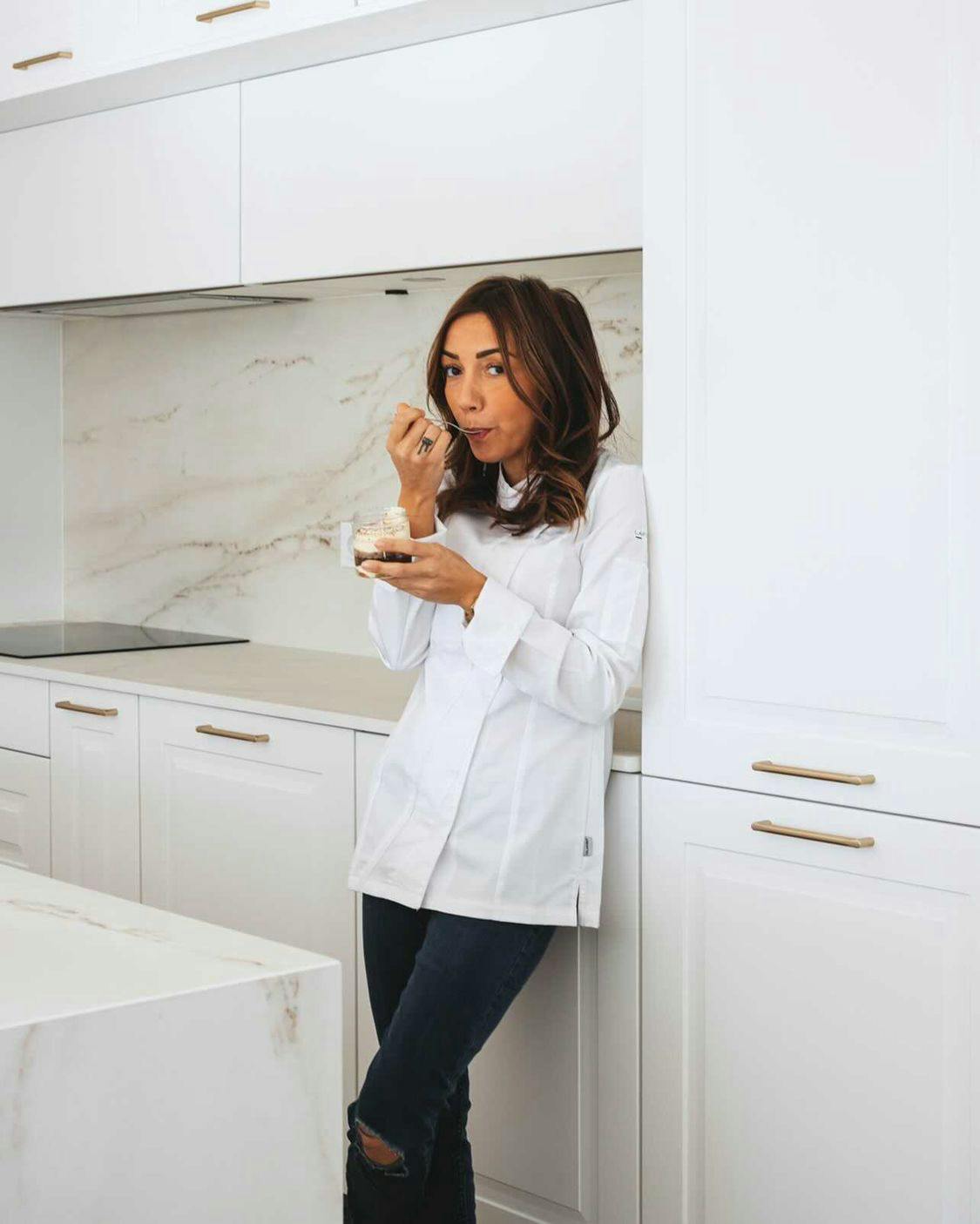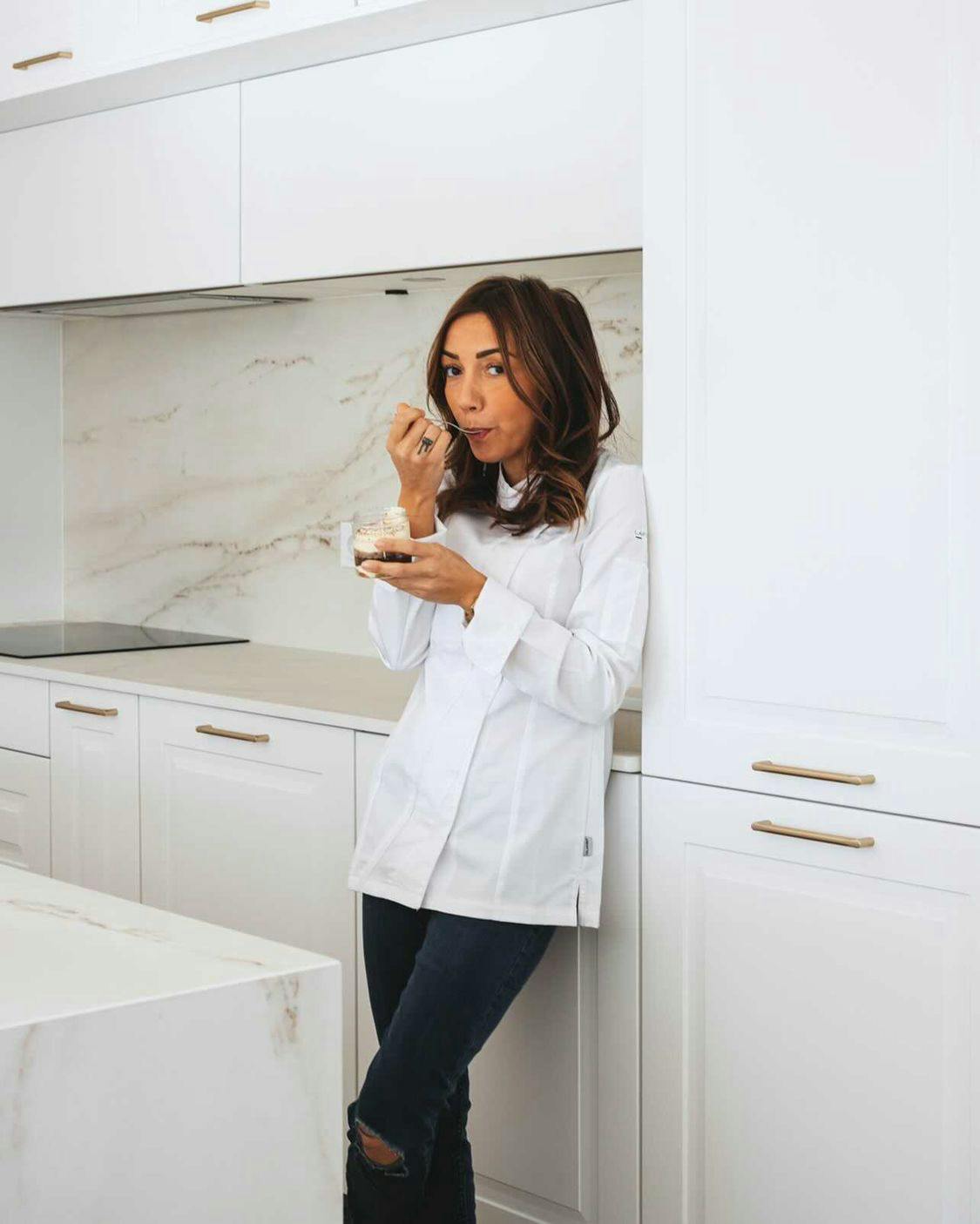 Material
Silestone / Dekton
Anwendung
Worktops and splashback
Fabricator
Stone Services of France
Healthy treats in a stylish space
Anissa Pâtisserie is more than just a cake shop. Its founder, Anissa Sadaoui, has been working for years to create healthy treats and cakes suitable for diabetics, people who are on a strict diet or those who simply want to watch their blood sugar level. "In 2016 I took part in the M6 culinary competition 'Le Meilleur pâtissier' and then partnered with the Bastide medical group to develop cakes with a low glycaemic index", she says. She now has two shops where she creates sugar-free pastries with half wholemeal flour "to answer the demand for healthier and low-calorie pastries".
For the design of these spaces where everything exudes good taste and a healthy and sustainable lifestyle, the pastry chef and entrepreneur decided to use Cosentino surfaces. "I came across Cosentino at the Ixina shop, where they showed me the product. I immediately fell in love with it", claims Anissa Sadaoui.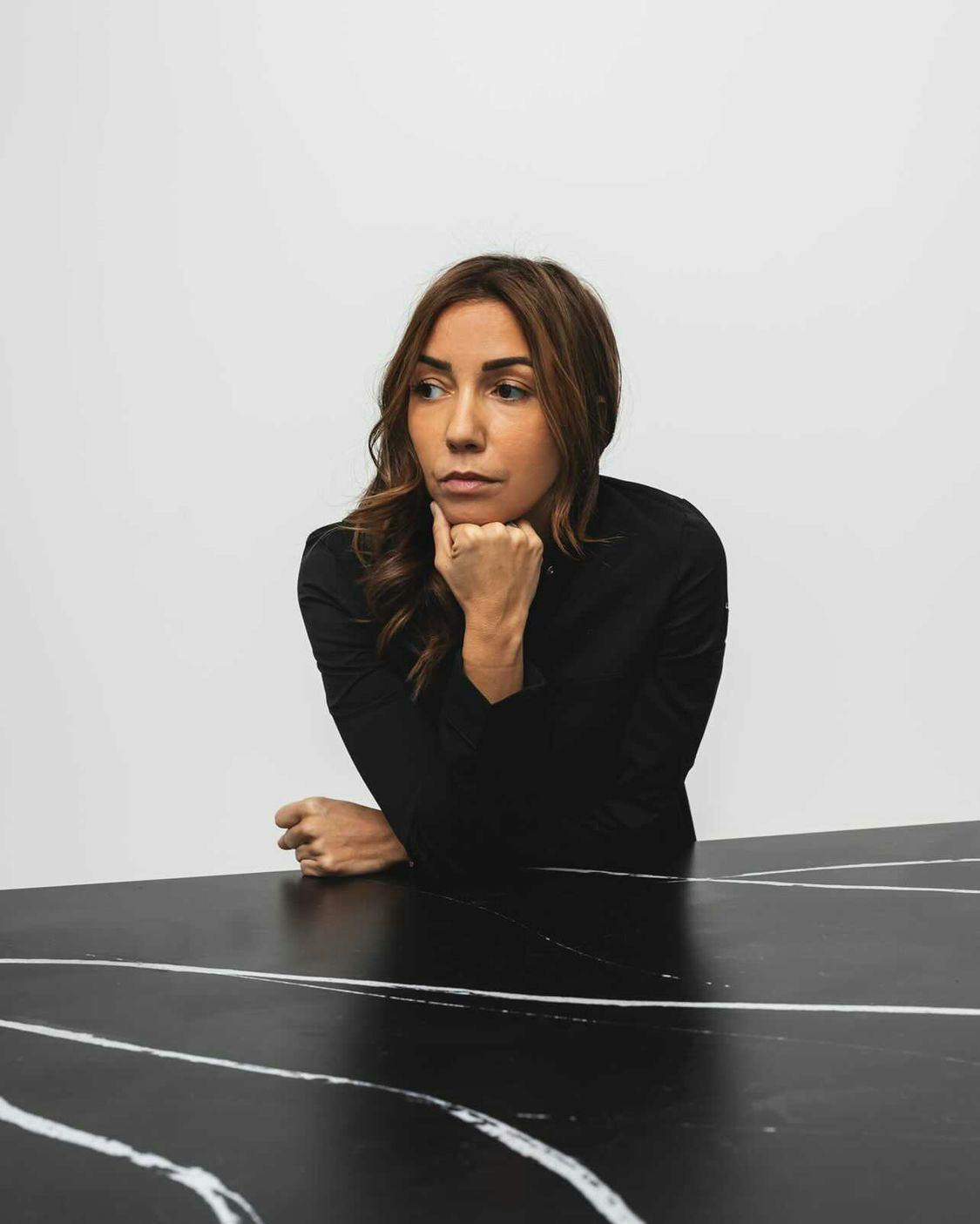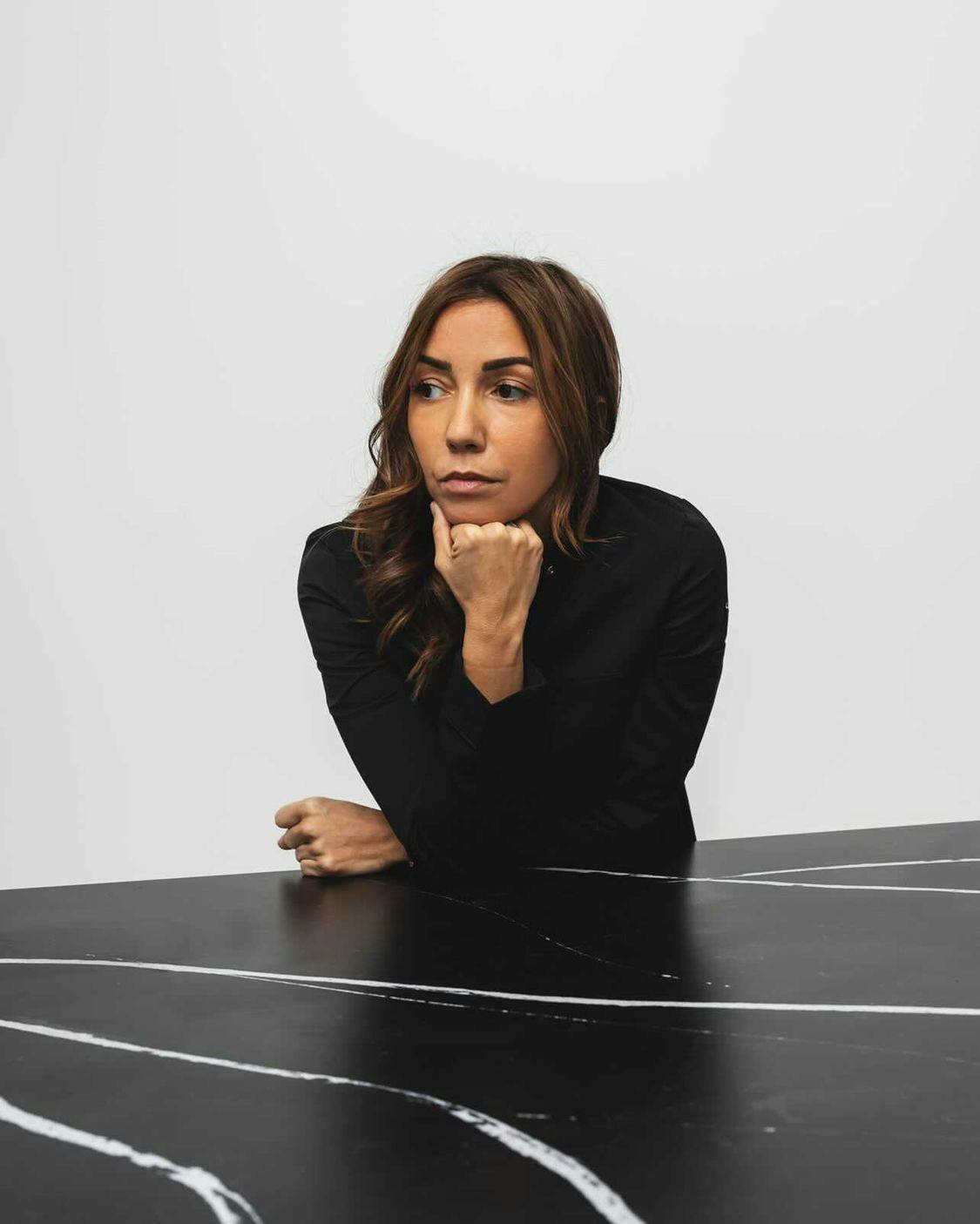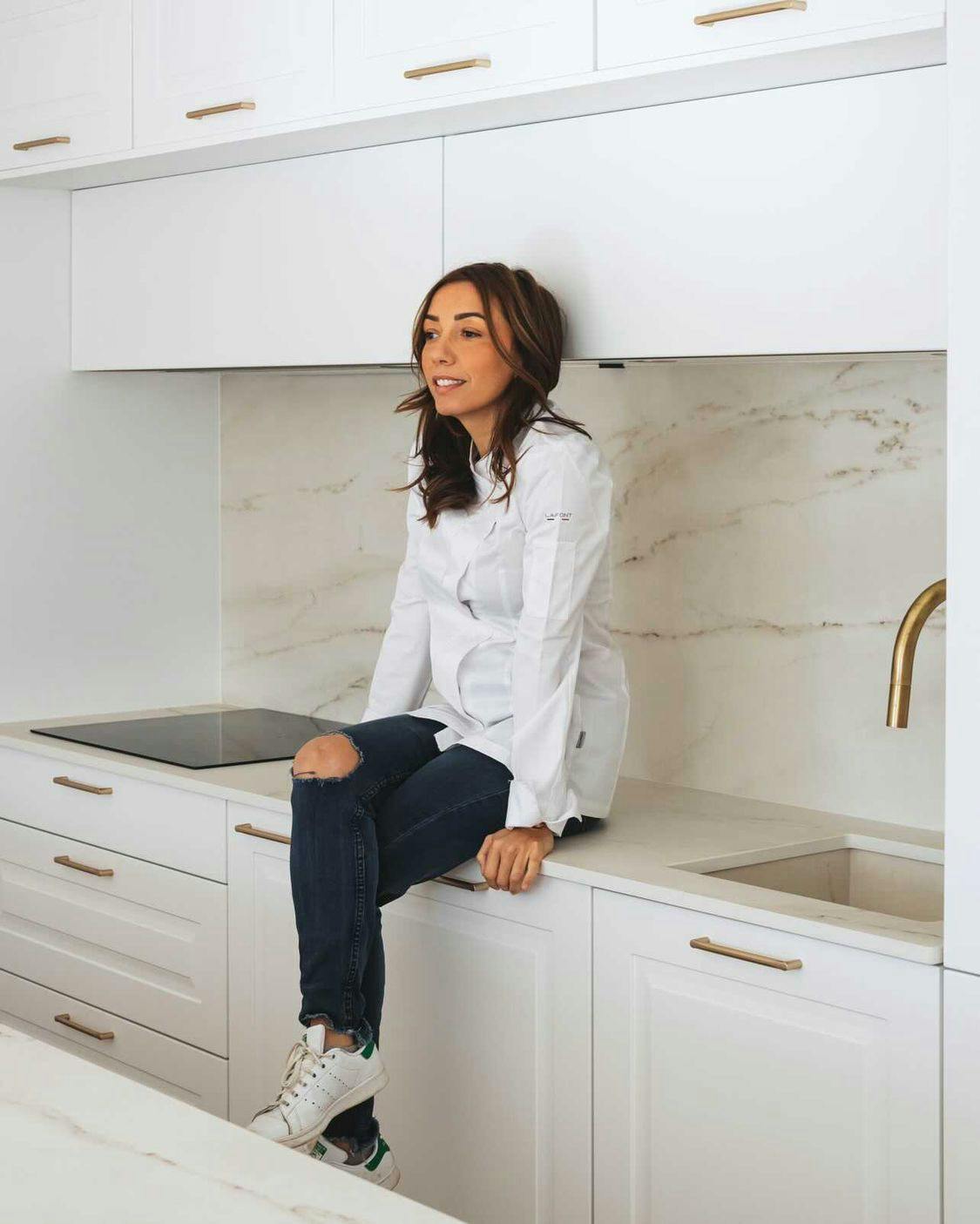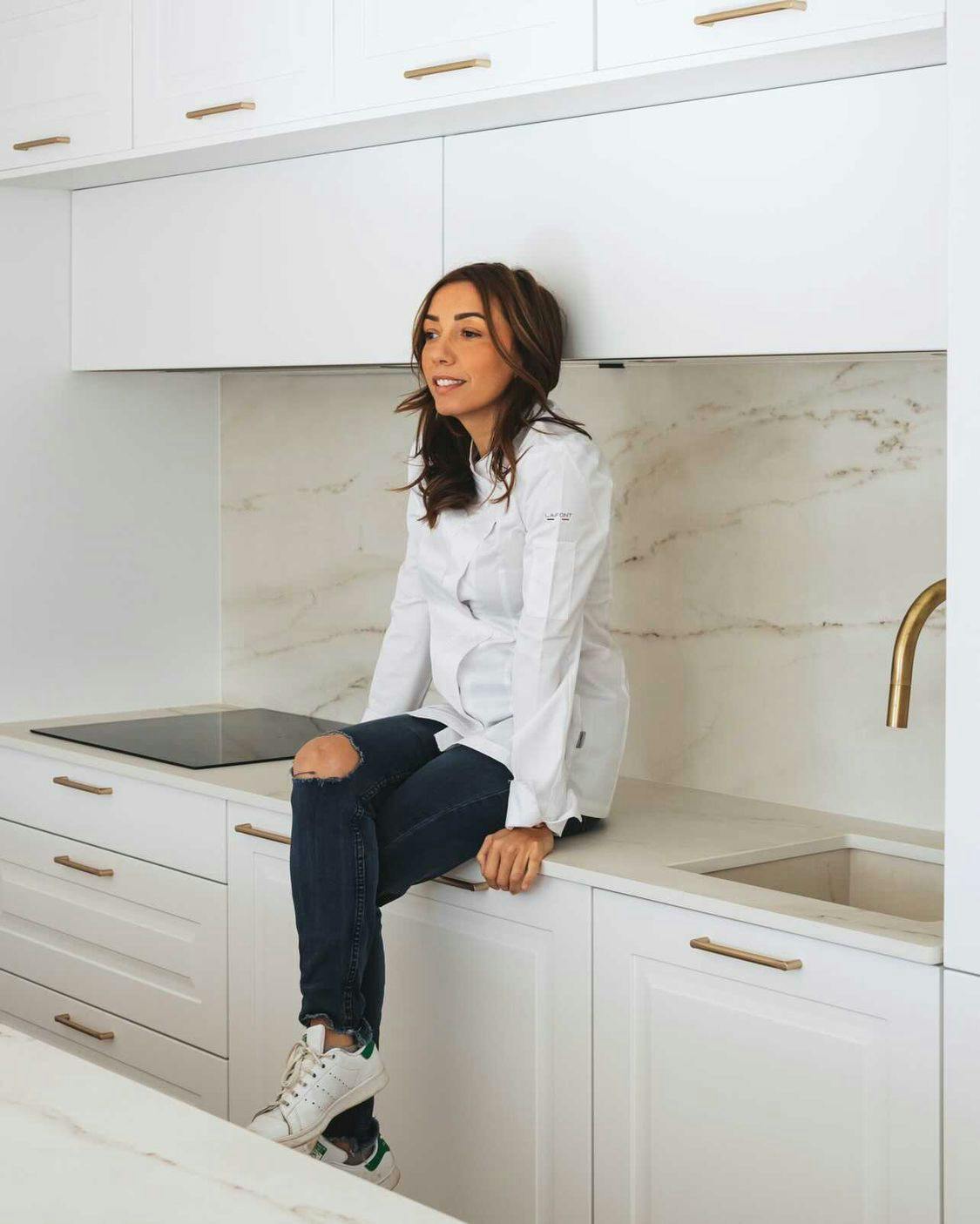 Among the wide range of surfaces available, Sadaoui says she fell in love with Dekton Rem "because of its bright and trendy look". The worktops in this kitchen feature this colour reminiscent of Calacatta marble: a white marbled background crossed by brown and grey veins with touches of gold. "As I am the one who creates the content for our social media, I need to take pictures of the cakes and I find that this colour is very chic without being too garish, which makes it perfect for showcasing our cakes", she explains.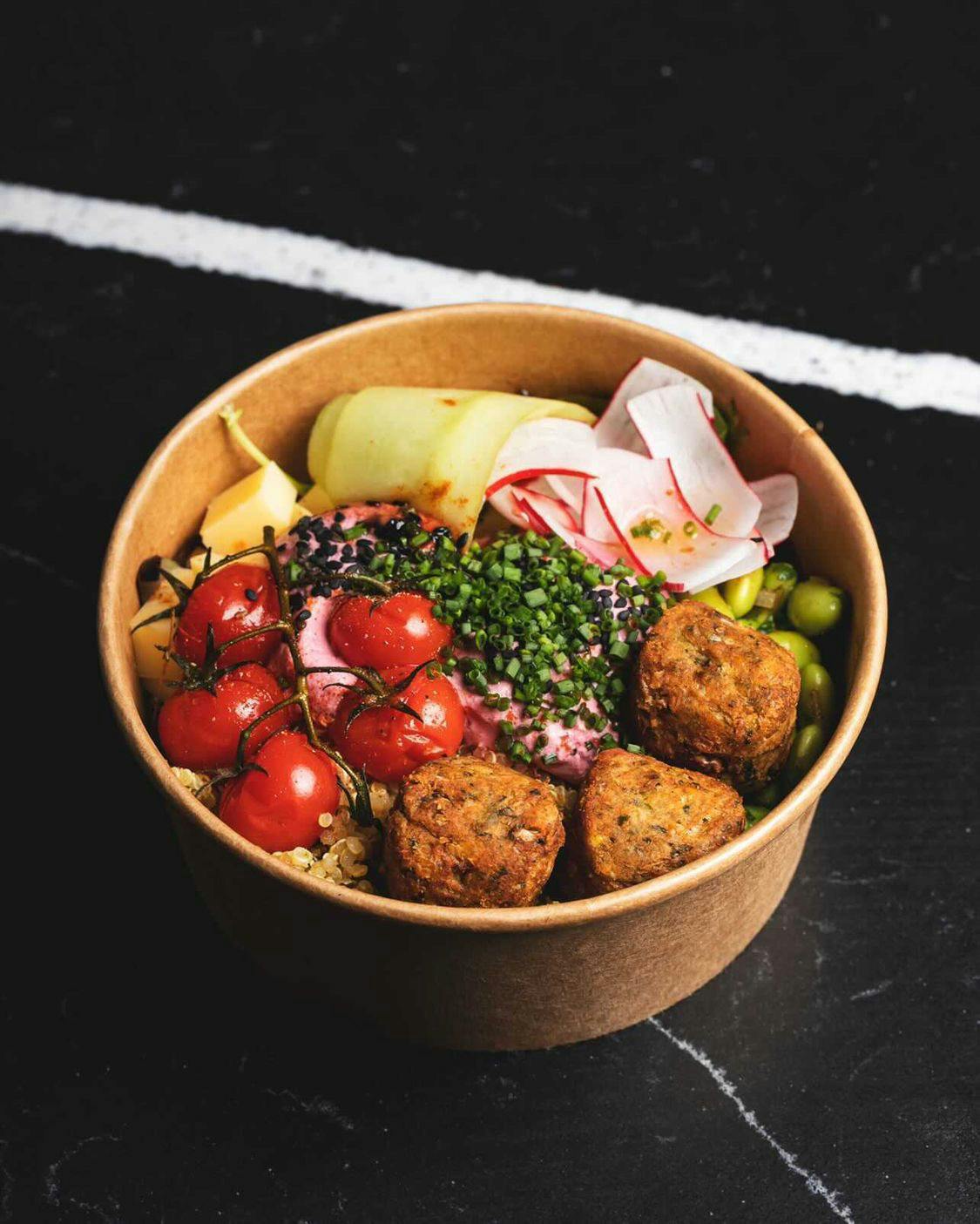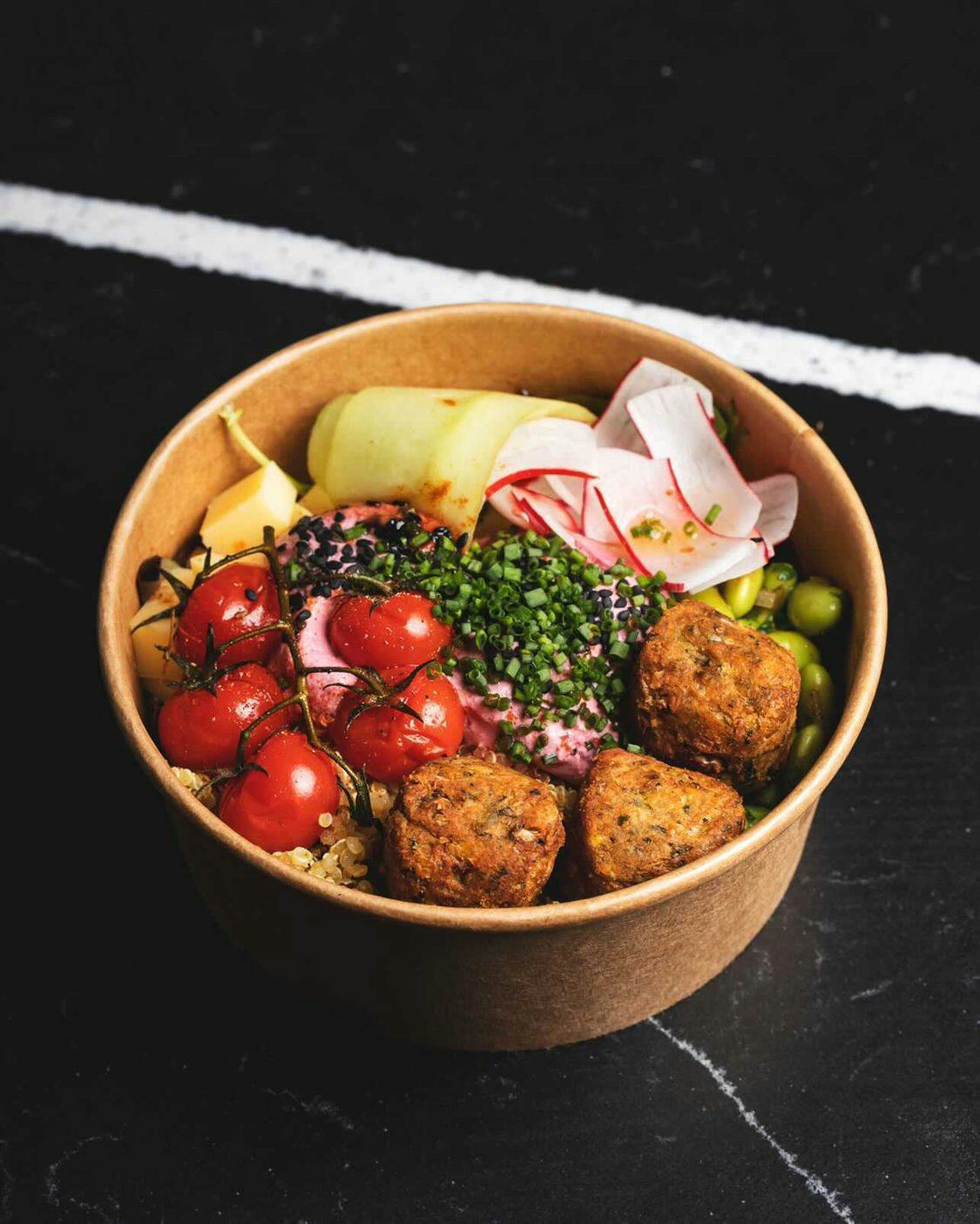 Advantages of Dekton surfaces
In addition to its design and beauty, the entrepreneur also assessed the technical features of the material. "It is very easy to maintain and clean and, above all, it is very resistant to stains and scratches. The Dekton worktop is magic!", she says. In addition to this, Dekton is the only surface in its sector that is Carbon Neutral throughout its life cycle.
Furthermore, the other shop includes another Cosentino surface. Specifically, Silestone Et. Marquina has been used to round off the design. This elegant and sober colour, reminiscent of the Spanish marble of the same name, features a black background crossed by white veins and provides greater resistance to scratches and stains.
"It is a material that is very easy to maintain and clean and, above all, it is very resistant to stains and scratches. The Dekton worktop is magic!".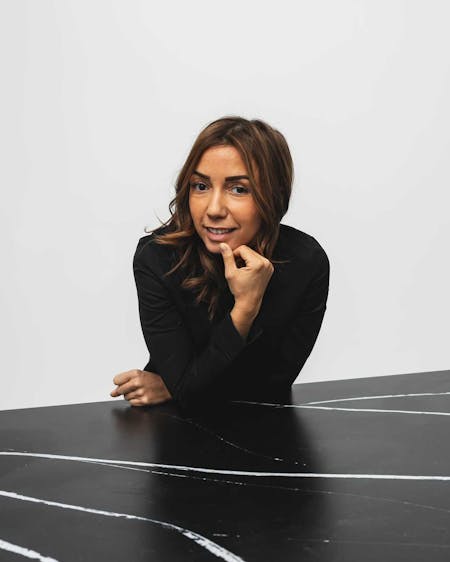 Anissa Sadaoui
Founder of Anissa Pâtisserie
Cosentinos Materialien, die in diesem Projekt verwendet werden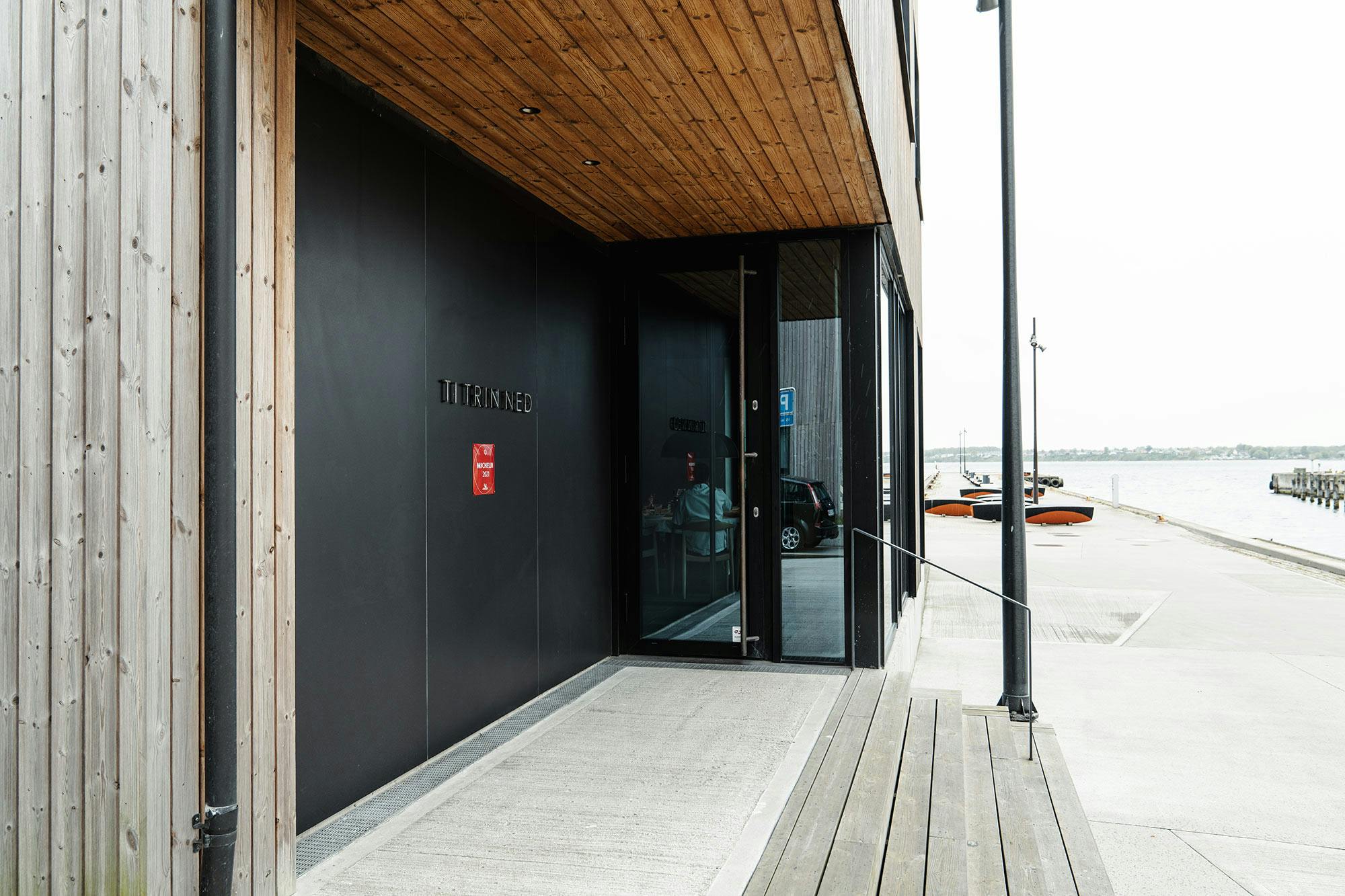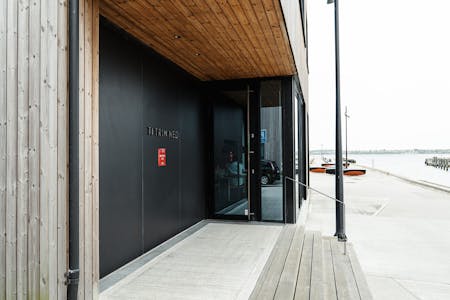 This Michelin-starred Danish restaurant uses Dekton on its façade to withstand the harsh marine environment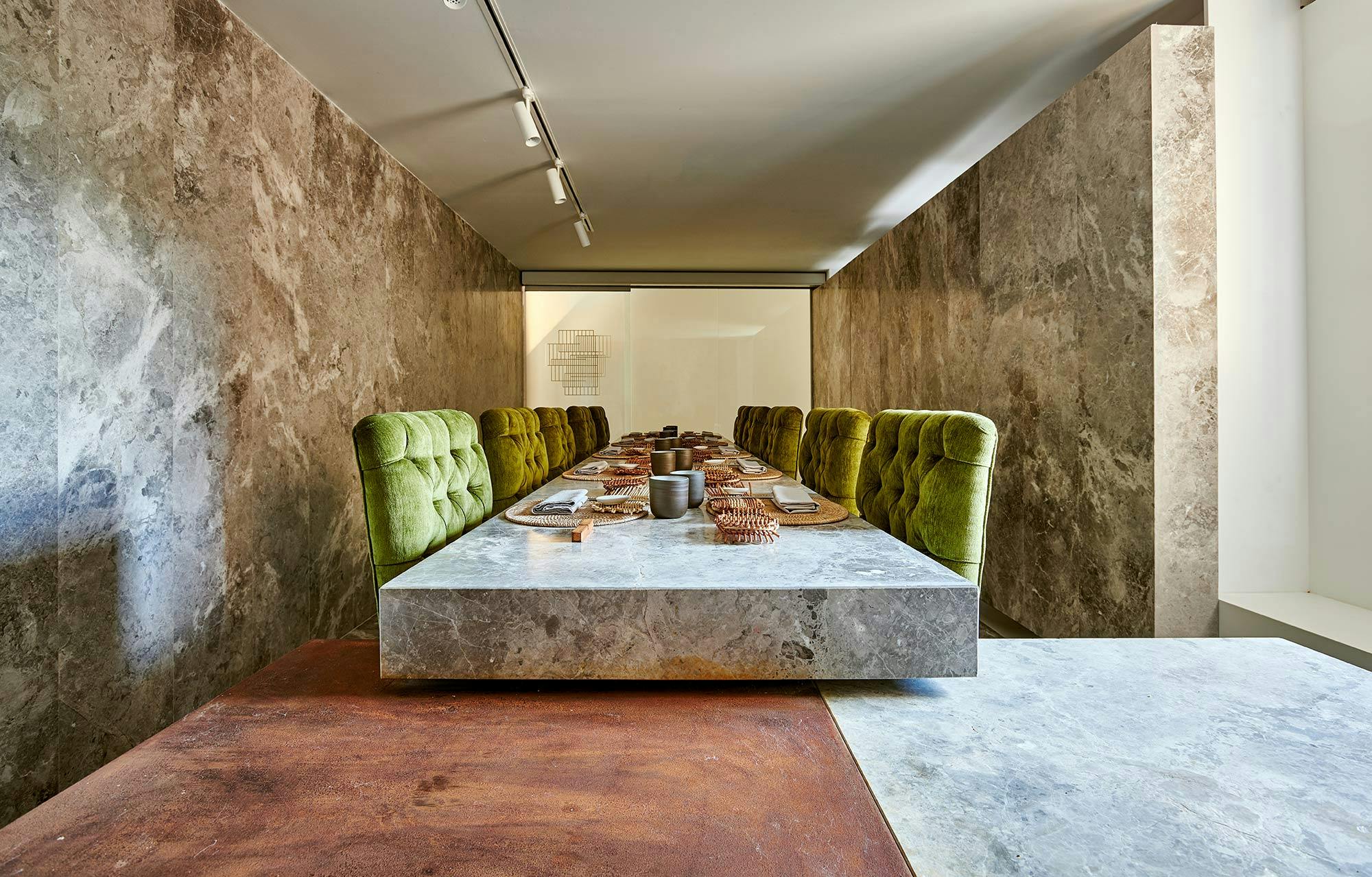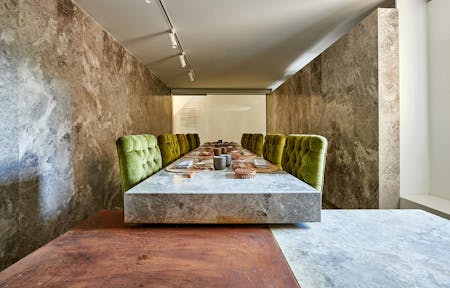 Two restaurants with a shared kitchen achieve visual continuity thanks to Dekton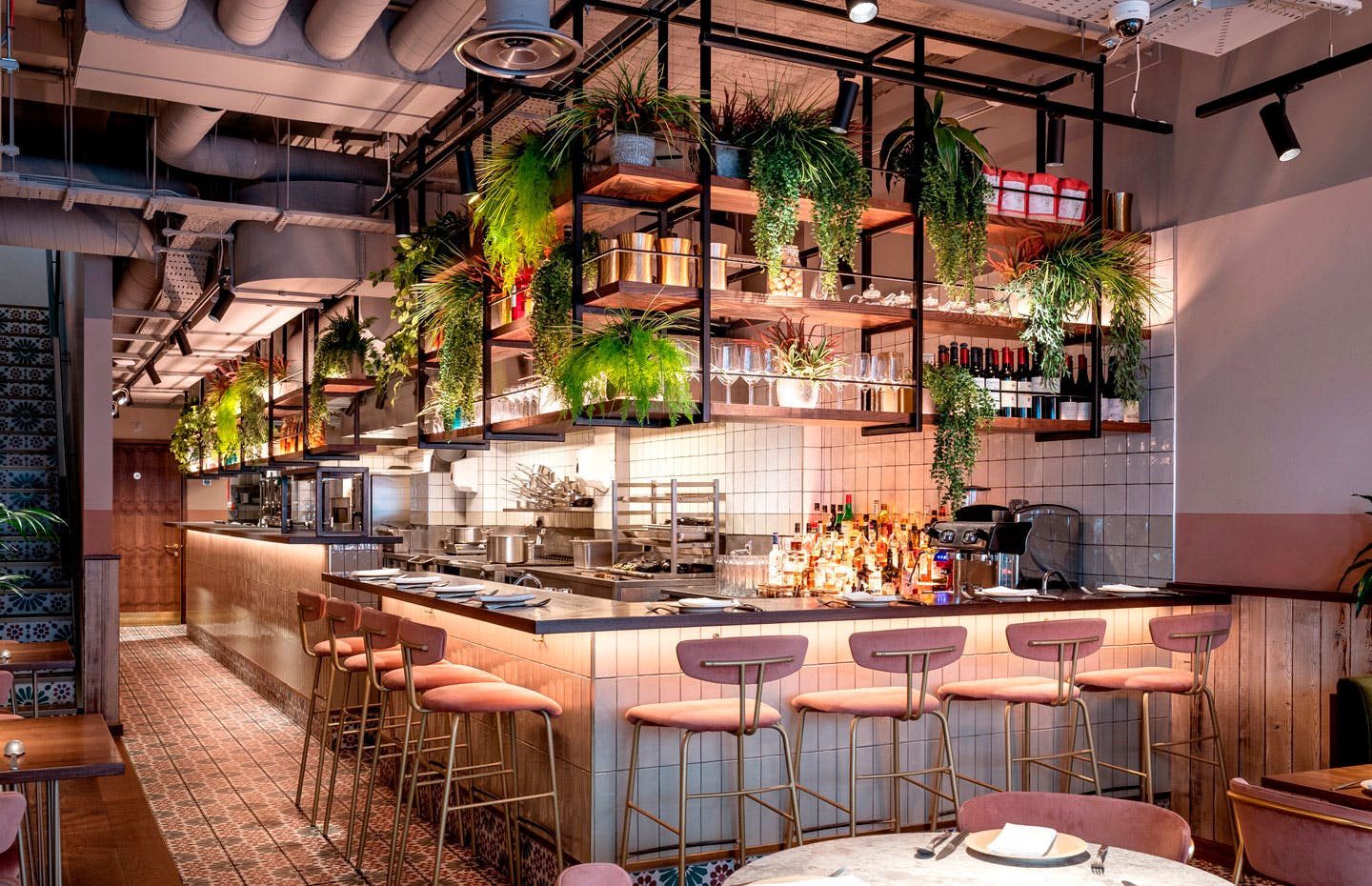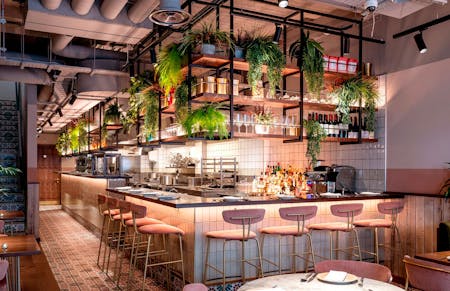 Dekton adds character to a neat and refined London restaurant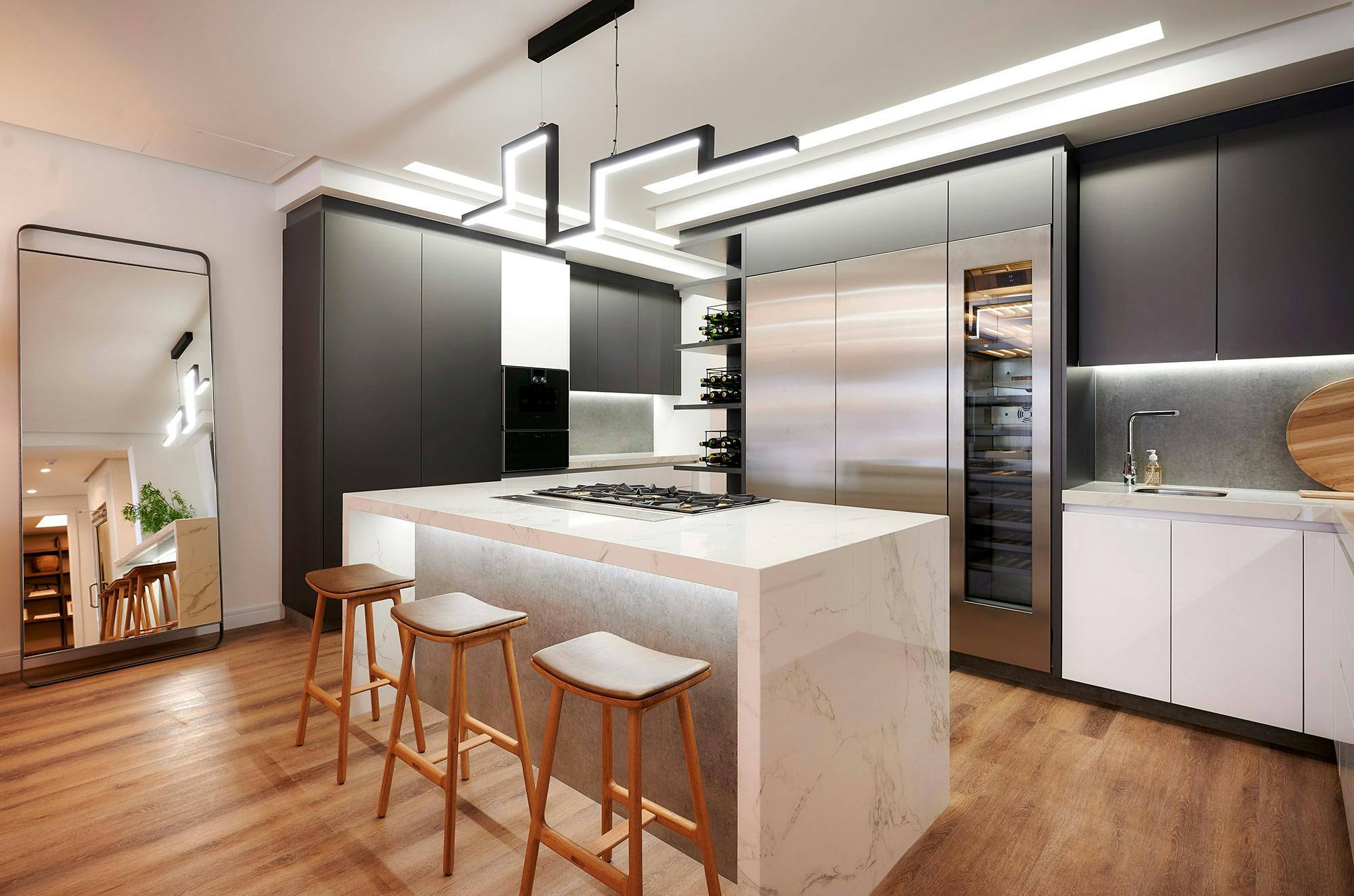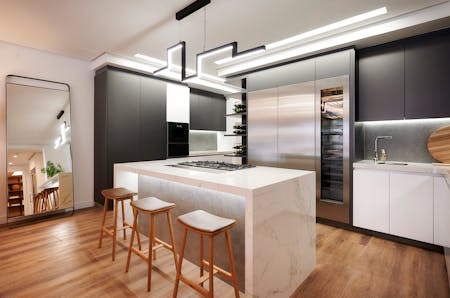 Dekton showcases its versatility in a high-end residential development in South Africa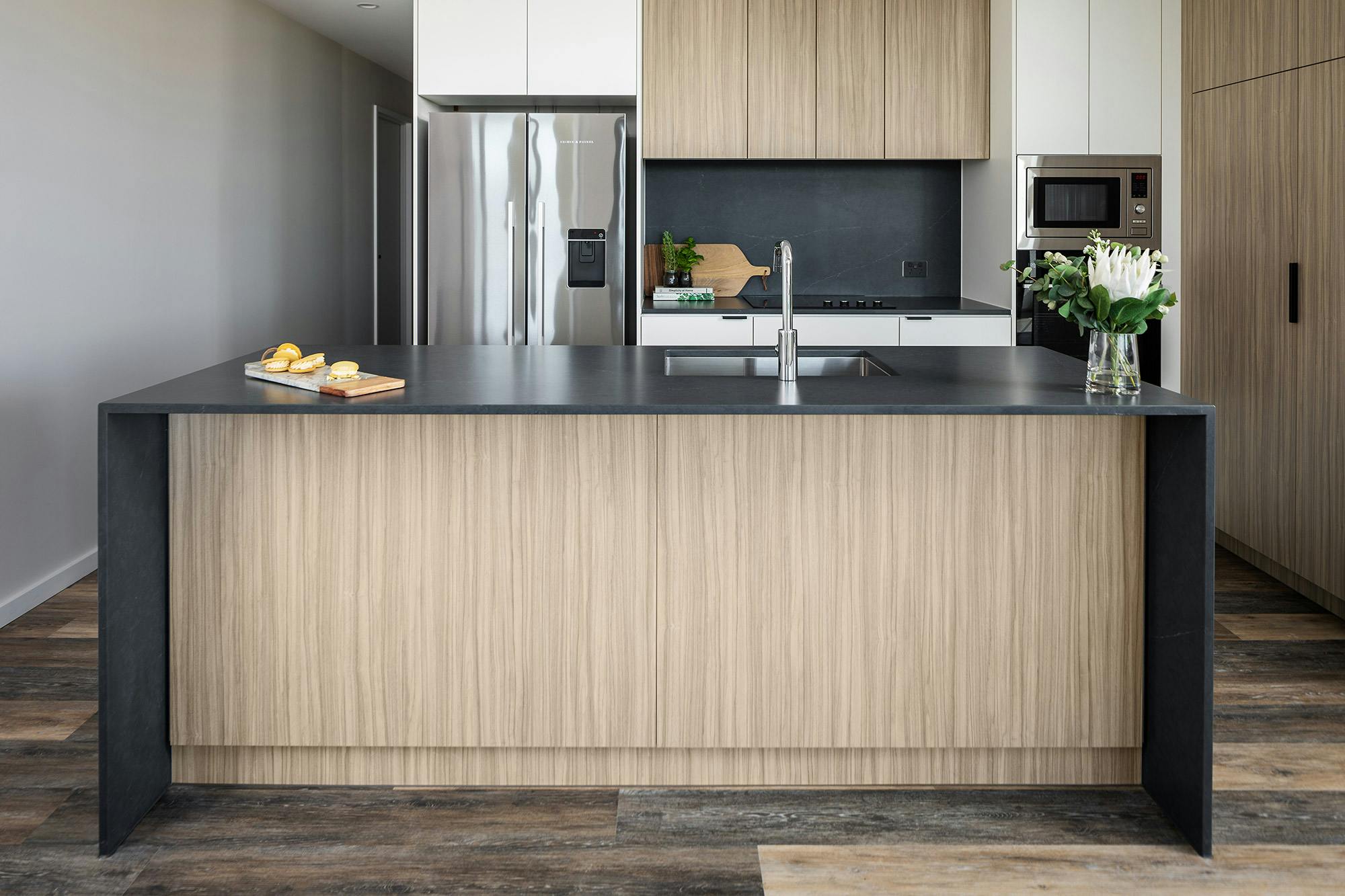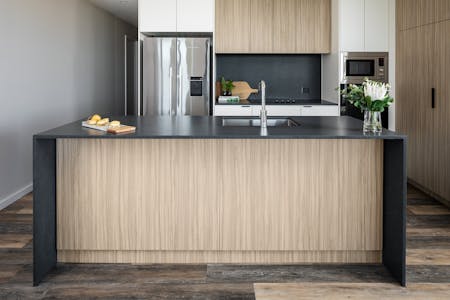 A luxurious rental building chooses Cosentino for its durability, elegance and sustainability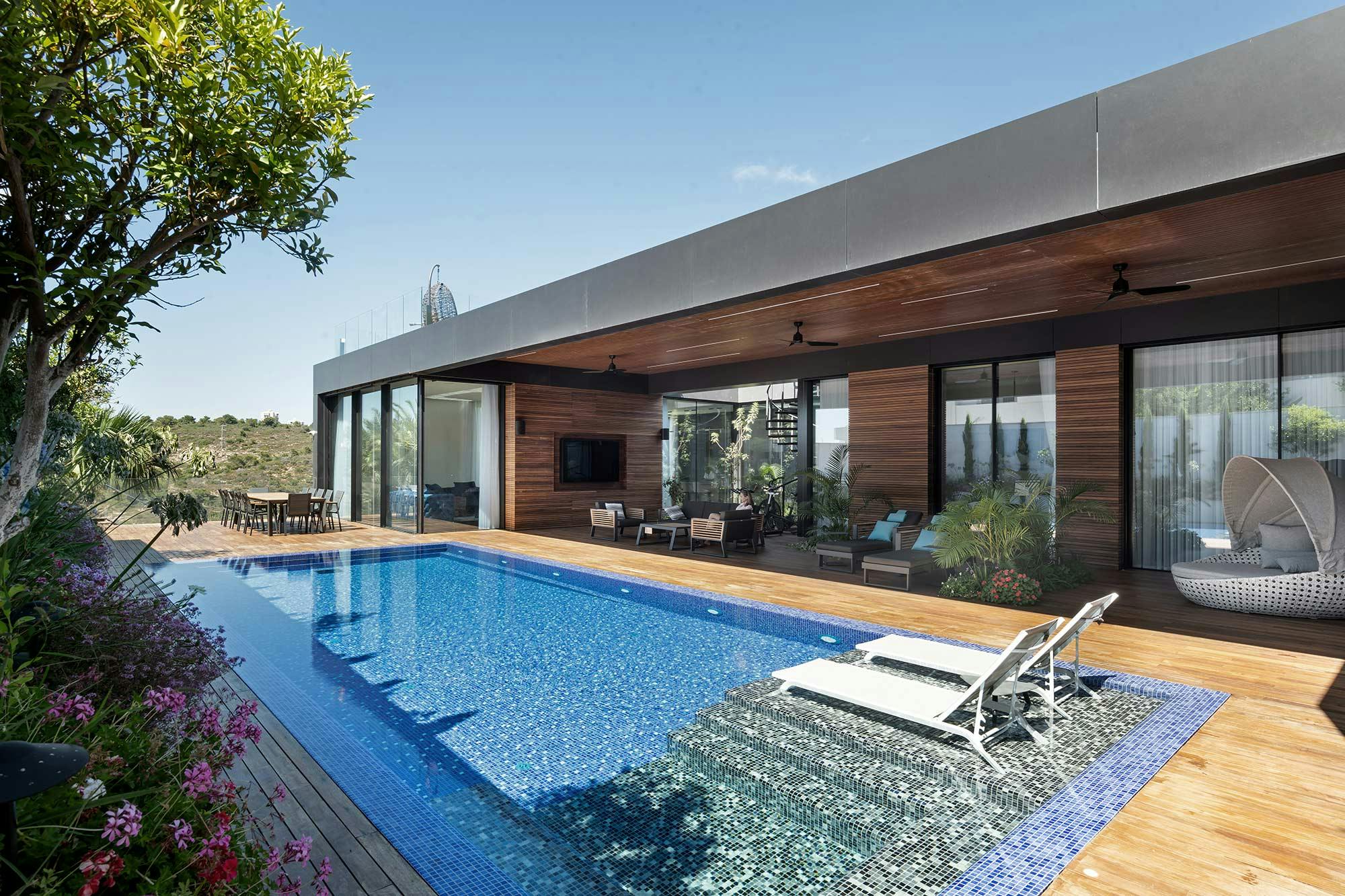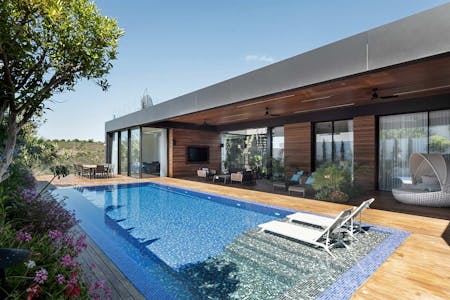 Glass, Iroko timber and Dekton for a façade with a lot of character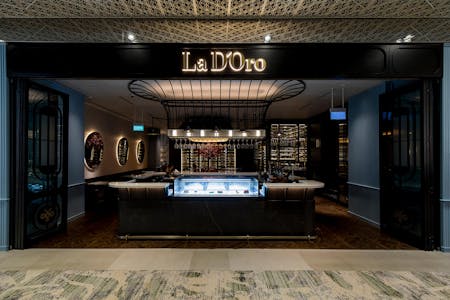 This ground-breaking haute cuisine restaurant in Singapore relies on Cosentino's functionality and elegance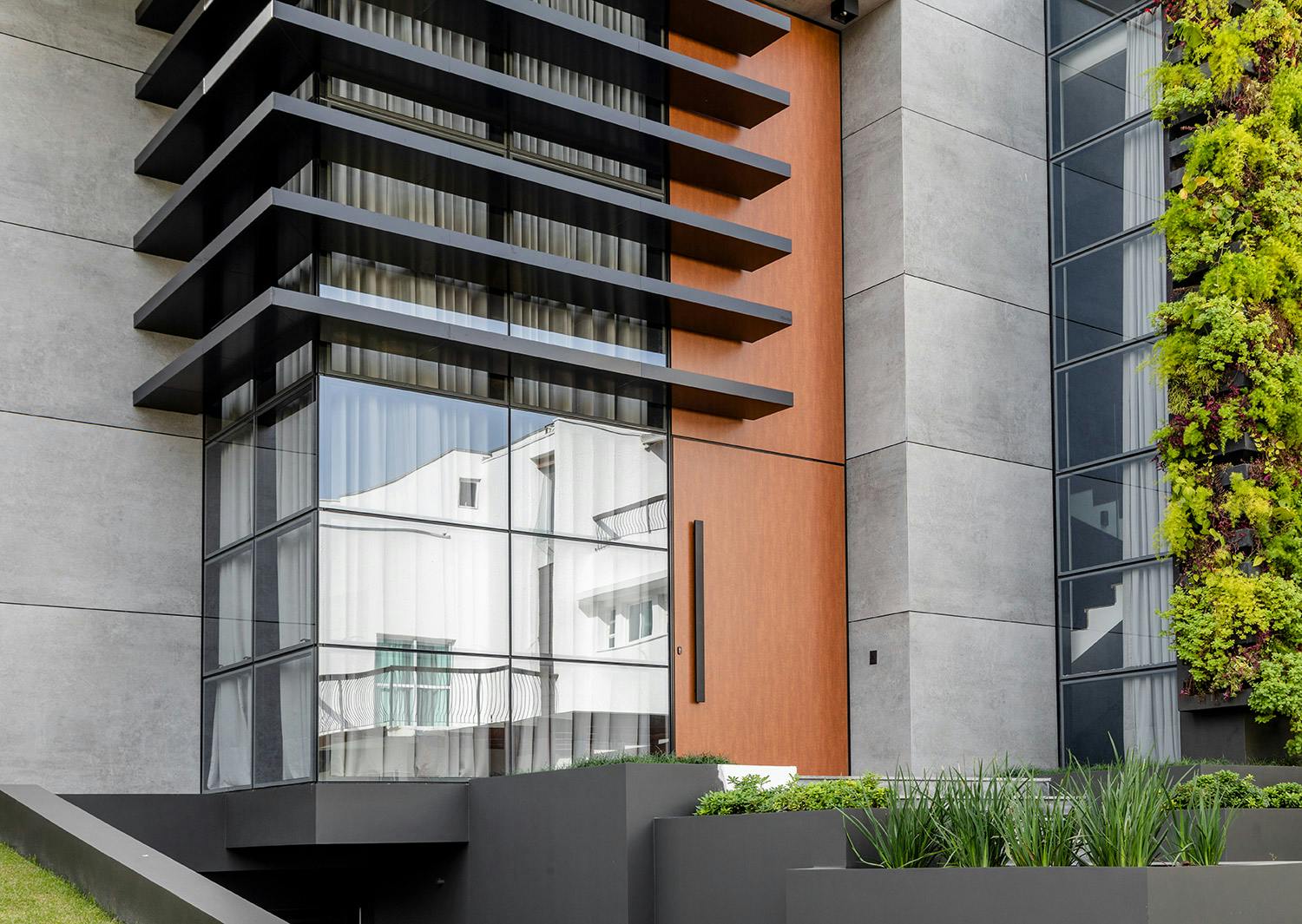 A very sturdy home by the sea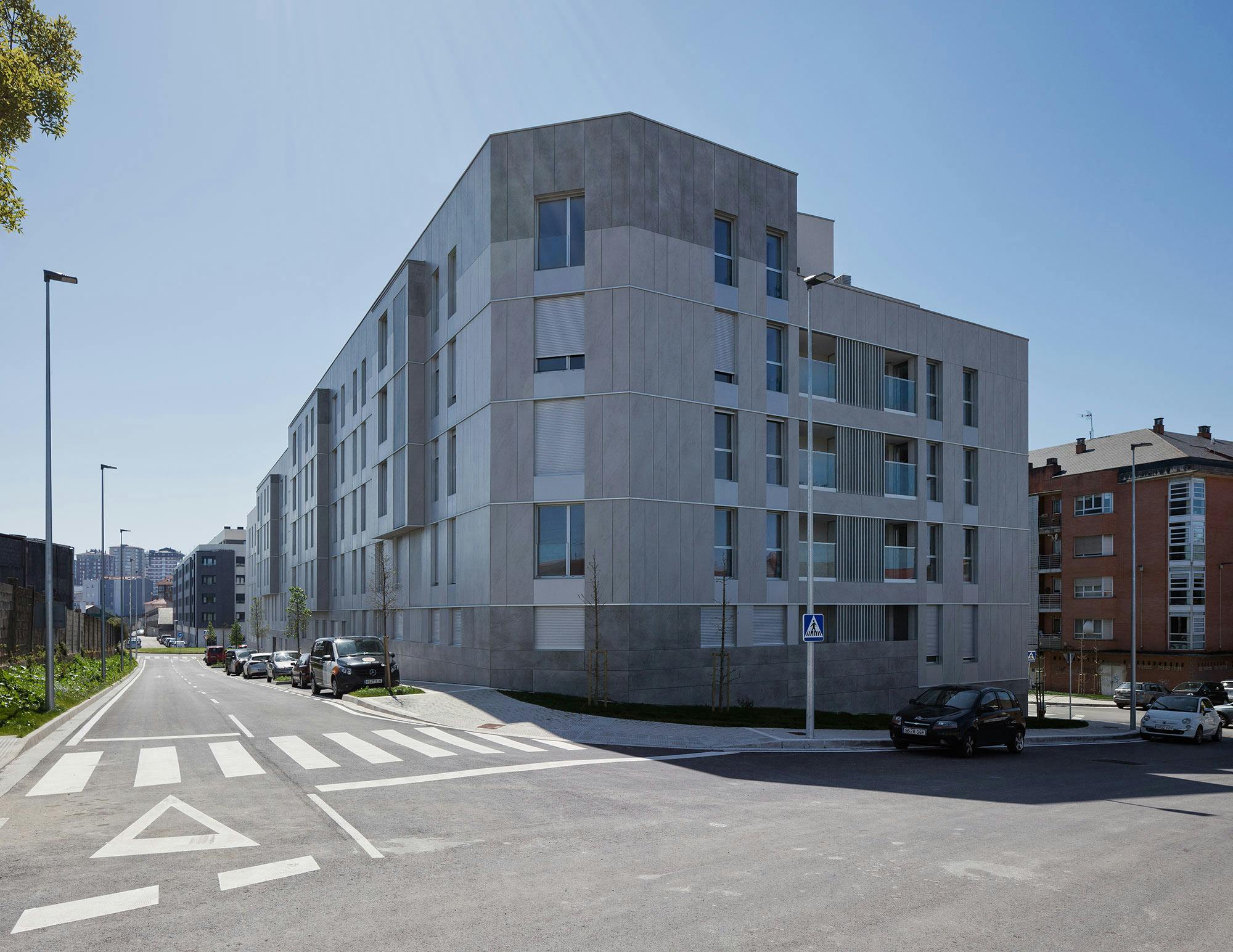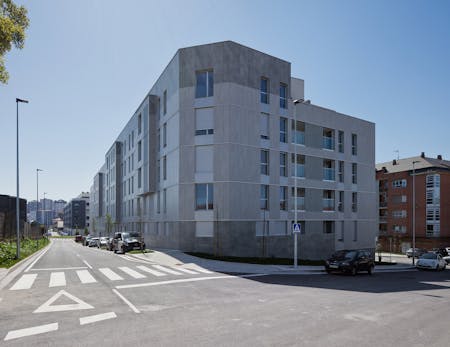 Compact style for a subsidised housing building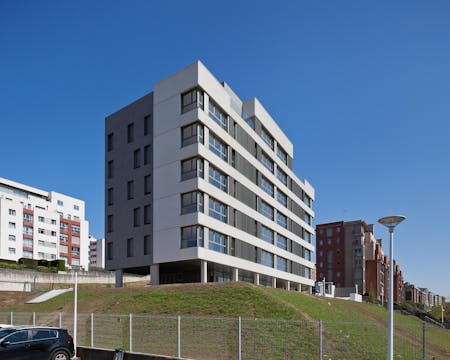 A façade that masterfully combines concrete, steel and Dekton
Geschäftspartner-Formular
Benötigen Sie Informationen oder Muster zu einem unserer Materialien? Möchten Sie eine Geschäftsbeziehung mit Cosentino aufbauen?