Dekton Kitchen Countertops
Dekton is  Cosentino's innovative surface, which reflects the metamorphic changes natural stone goes through thanks to the exclusive 'TSP' technology. It offers unparalleled functional and aesthetic properties that have become the allies of the best kitchens.
Dekton's raw materials manage to create a sophisticated and appropriate material for <strong>all cooking styles</strong>. Its<strong>&nbsp;versatile characteristics</strong> make it possible to design<strong> countertops for indoors and outdoors</strong>, maintaining all the unqiue advantages of the material.
Outdoor kitchens with Dekton
The high resistance to UV rays Dekton surfaces have make the design of outdoor countertops possible, enabling their colour and texture to last over time.
With your Dekton outdoor kitchen, you'll enjoy meals, parties and any outdoor event with friends and family, without losing the functionality and aesthetics of an indoor space.
Dekton textures
Each Dekton colour has an individually applied texture, making each tone a unique and different option. These textures range from bright and extra-polished to more matte and natural ones.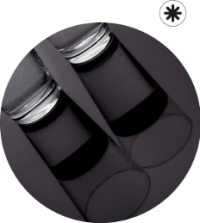 XGLOSS
High-tech polishing, high gloss and superior water-repellent properties.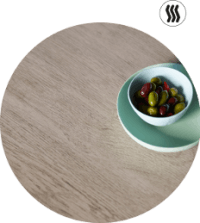 ULTRATEXTURE
Inspiration in nature: wood, slate or marble.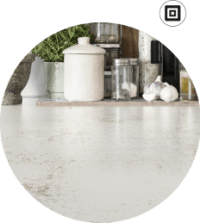 ULTRAMATE
Matte and polished finish where softness, elegance and simplicity come together.
Why Dekton for countertops?
Resistance to stains. Dekton is a non-porous, stain-resistant surface for coffee, wine, lemon juice and many other everyday products.
High scratch resistance. Dekton is highly resistant to scratches, although we recommend the use of cutting boards to protect household utensils.
Heat resistance. Dekton has a very good resistance to high temperatures without affecting its aesthetics or its properties. Hot pans are no match for Dekton!
10 years of guaranteed quality. It offers customers a 10-year warranty for Dekton kitchen countertops.
Find all the nearest Elite studios, stonemasons and Cosentino Centers through our store locator.
We remind you of the tools we have available.

Online visualizer
Combine in real time the different textures and colors of our materials in Kitchen spaces.
View

3D Kitchen
Create a 3D of your kitchen in a quick, easy and intuitive way with our virtual assistant.
View