Designer bathrooms with unique materials
The creative possibilities when it comes to designing a bathroom are infinite with Dekton and Silestone. Any idea can become a reality thanks to the large format and flexibility of the materials.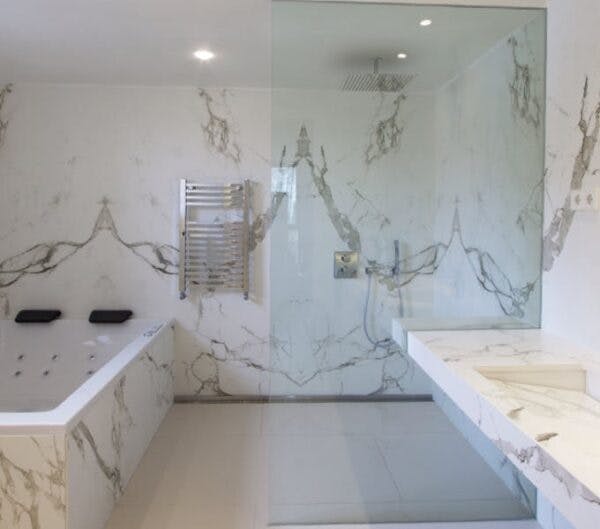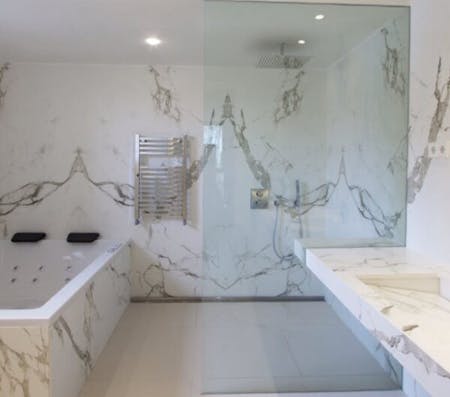 Integrated Solutions
Dekton and Silestone are ideal for projecting an impeccable image in interior spaces in any texture, large format, and with customised cuts.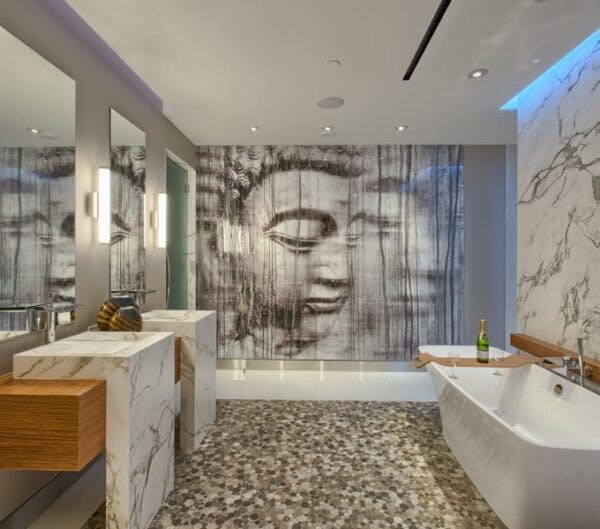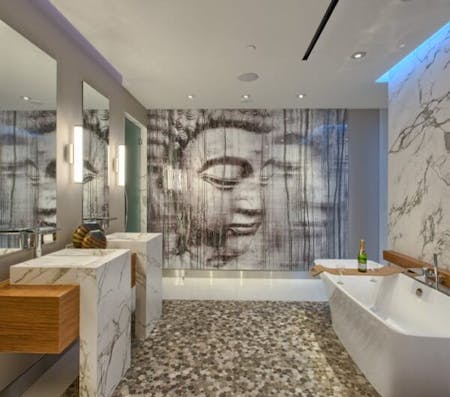 Customised Solutions
For pools or spas and even showers or bathtubs, the design aspects of Cosentino products embellish and optimise any project.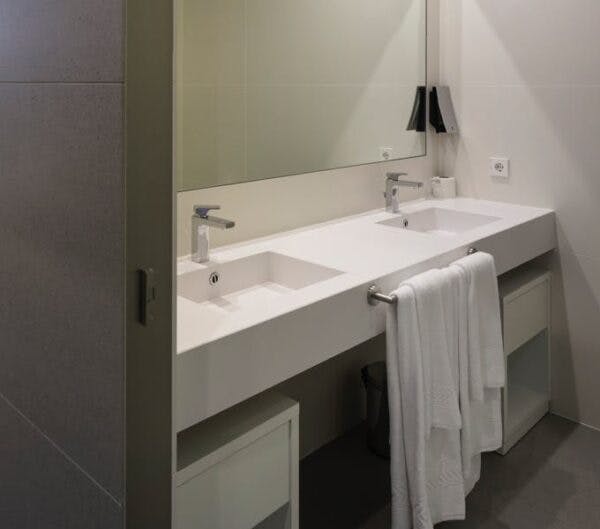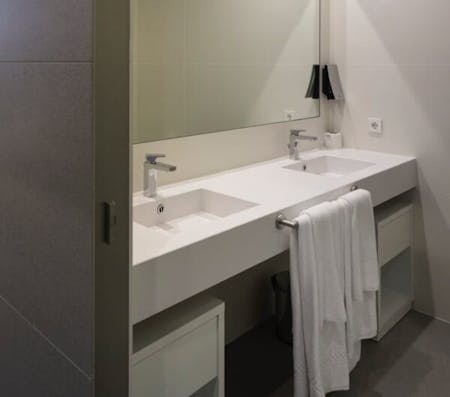 Worktops and sinks
Visual continuity, ease of cleaning and total harmony in the final design: Cosentino offers the perfect solutions for integrating sinks into any bathroom project.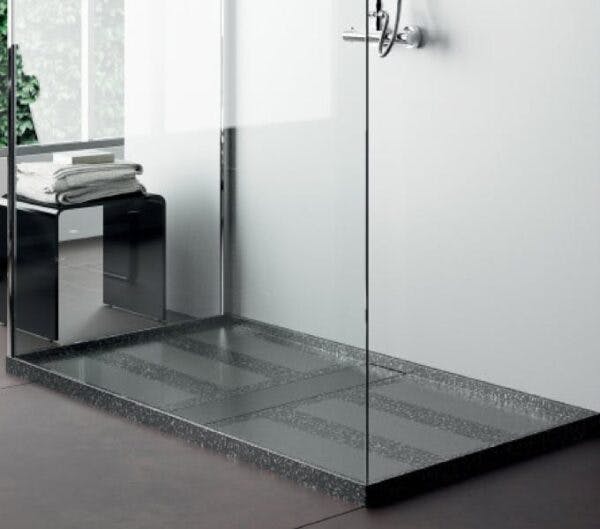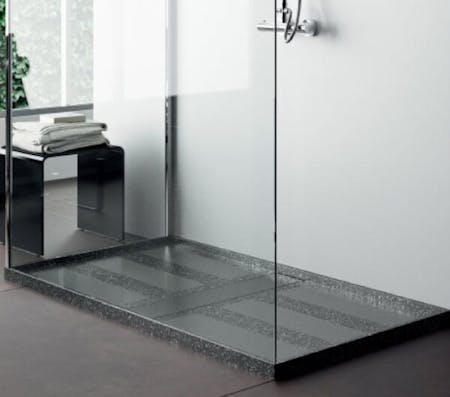 Shower trays
Thanks to their non-slip, hygienic and temperature-resistant properties, Silestone shower trays are the most practical bathroom solution.
Integrated Solutions
In the world of bathrooms, Cosentino is the answer to every question. In this space, it is essential to use materials that are easy to clean and maintain. With their large format that minimises the number of joints, and with almost-zero porosity, Dekton and Silestone are the ideal materials to use.
Offering extraordinary performance against heat and steam, Dekton provides vertical and horizontal coverage for bathroom spaces. Its potential applications include interior cladding, which can be as thin as 4 mm, flooring, with anti-slip finishes for showers, and worktops.
Thanks to its wide range of colours and particular attention to style, Silestone transforms the bathroom into a first-class designer space. The worktops and wide range of shower trays are essential elements in this space. To order to complete the fully-integrated look, there is a wide range of sinks in both materials, which enhance the continuity of the space.
Customised Solutions
Silestone and Dekton can be adapted to the style, shape and requirements of the key elements of the most complex bathrooms. The shower tray and sink models can be personalised to the customer's choice of colour, finish and measurements, and can include accessories such as towel rails and incorporate special solutions for screens.
A wide range of colours allows customers to personalise and adapt the materials to the style they want for this space. Thanks to the fact that Dekton and Silestone can be produced in different pieces, both materials can adapt to even the most complicated shape.
Contact us!
If you would like to receive a free sample or customised advice, please fill in the form.