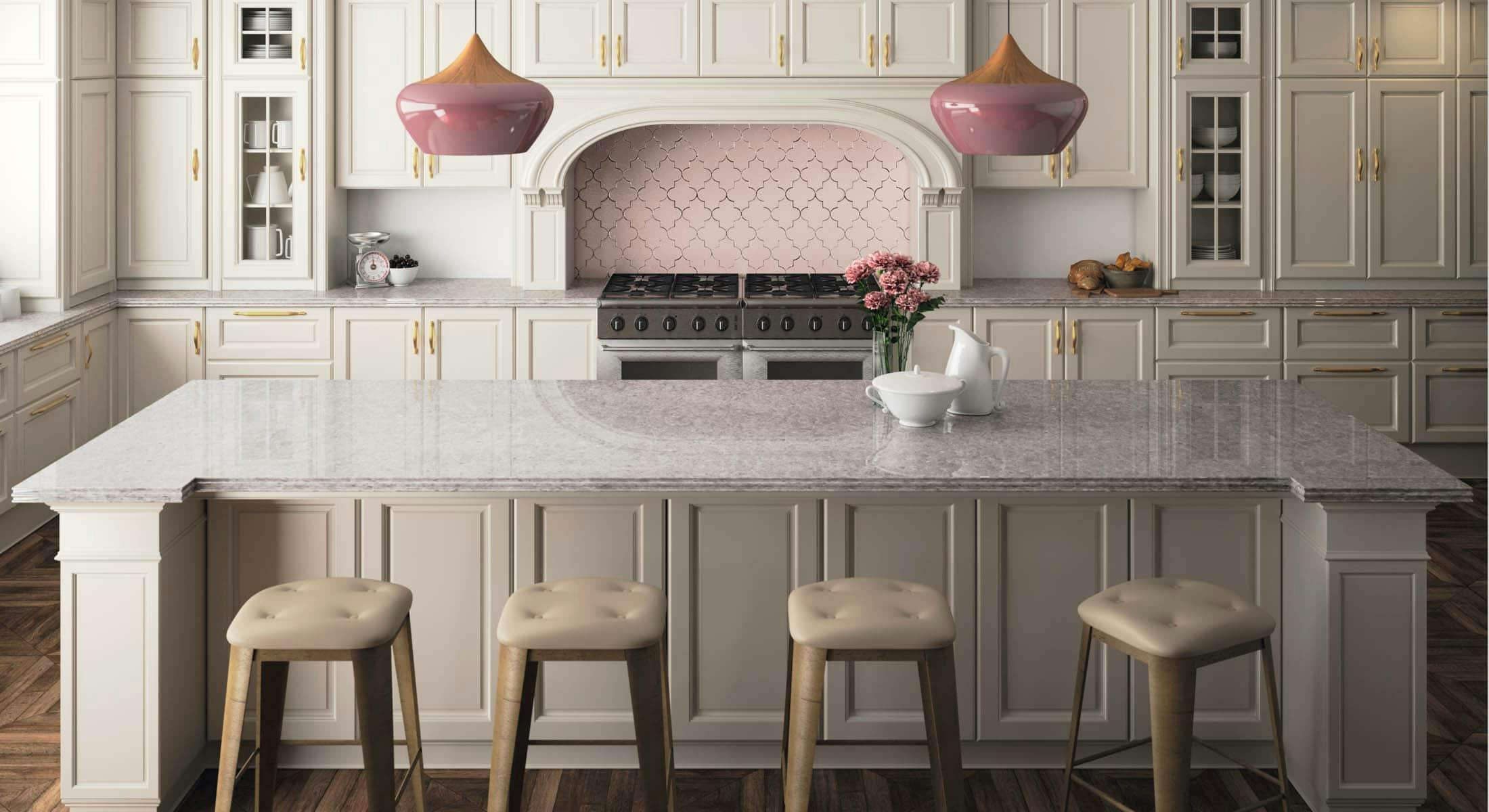 Vintage style also in decoration
Vintage style is a term used to refer to old, both in fashion and in decoration. It is about creating an elegant and bohemian atmosphere, adding an antique touch, with pieces of furniture and decorative features from another period.
The word 'vintage' comes from the French 'vendange' which means 'harvest'. It is a term used to refer to objects of a certain age that, without being considered antique, improve over time. That is to say, in the vintage style, old decorative features gain value over time, like fine wine.
Vintage decoration has its origin in the 1930's and 40's. It is an elegant, restrained, romantic style based on classic ideas combined with more modern ones.
As for the colours of the vintage decoration, pastel colours, soft textures and flower prints work really well. Colour shades such as white, rose-pink, beige, light blue, aquamarine, turquoise or peach are 100% vintage style.
Are antique, vintage or retro the same thing? No, for a piece of furniture to be considered antique it must be over 100 years old. Vintage is considered to be about 40 years old. And retro refers to something that is manufactured today, but with a design that reminds us of the past.
Vintage decoration is very fashionable today because it highlights the value of the craftsmanship and allows us to rediscover objects that have a history behind them.
Best-selling colour of the vintage series
The most vintage Silestone
The decoration of a vintage kitchen is characterised by the addition of furniture, utensils and appliances that evoke thoughts of past times. Silestone has its own collection of worktop materials that meet the requirements of vintage style: Helix from the Nebula Code Series and Lagoon from the Nebula Series. Both are light shades, with a classic look, ideal for combining with antique furniture, glass display cabinets and wicker accessories.
The Loft Collection also offers some very interesting materials for a vintage decoration. Our choice is Nolita, a creamy white with variations in grey.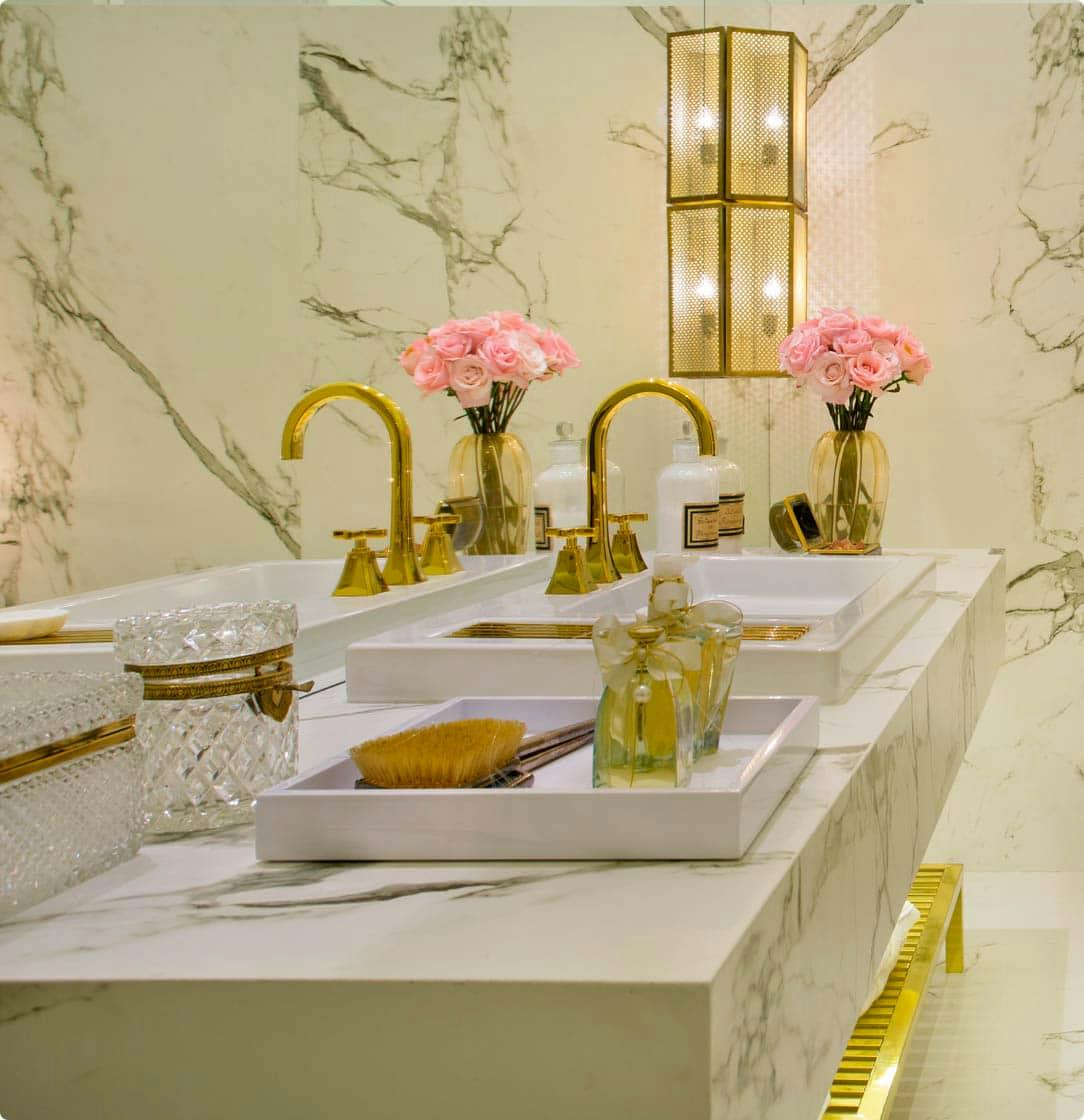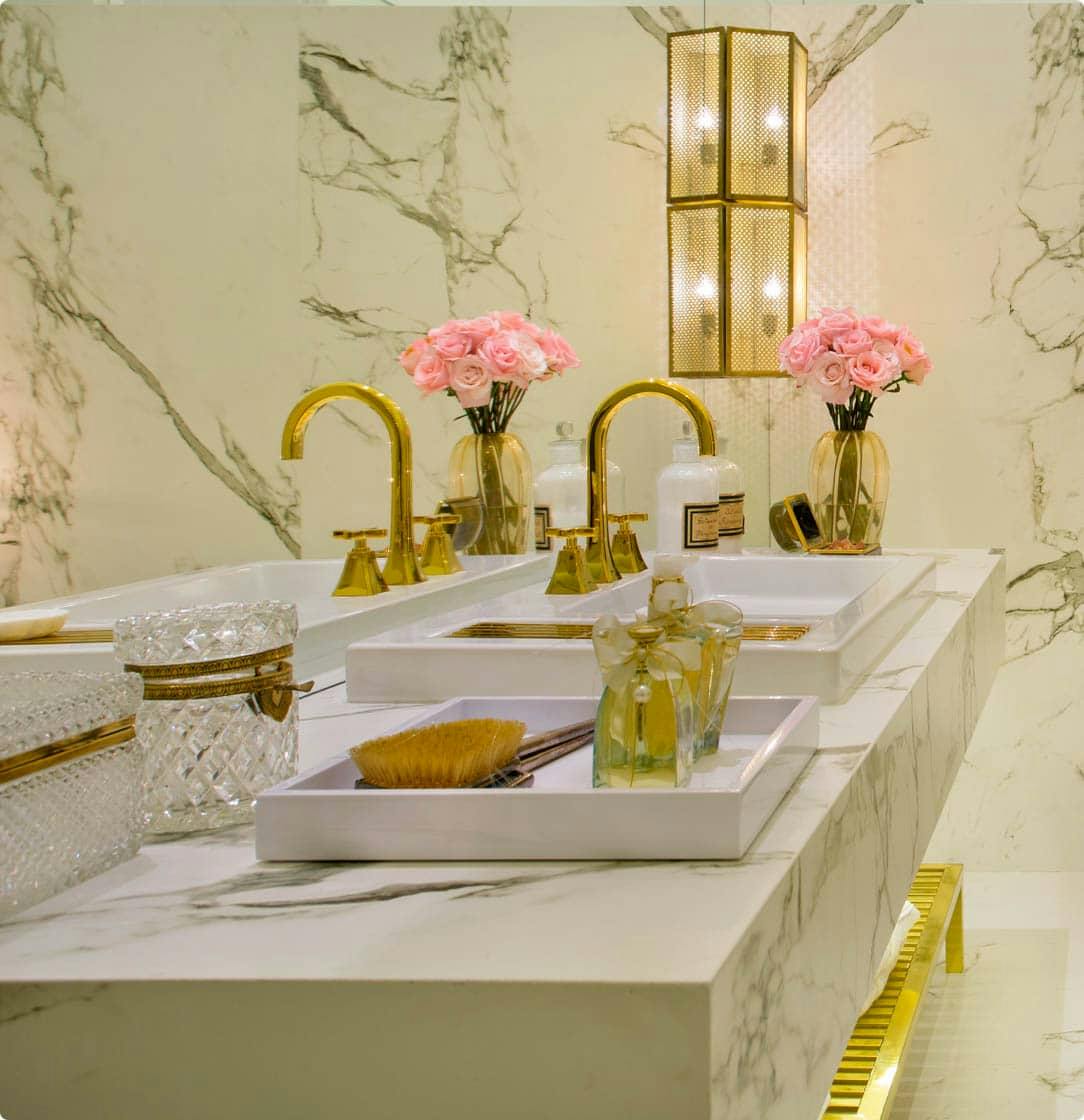 Materials with Dekton veining
If there is something trendy in interior design and decoration it is marble with veins. This material has taken over kitchen and bathroom worktops, and the tops of tables and sideboards. Following this vintage style and within the Natural Collection, we chose Dekton Aura15, inspired by the Calacatta and Carrara marbles or by the simplicity and elegance of Dekton Rem.
Another very vintage trend is the use of old-looking materials that imitate rust. Our suggestion is Radium and Trilium in order to achieve that rusted effect. Within the same collection, but with a totally different finish, we have the silvery white of Nilium.
The brightness from the Natural X-Gloss Collection
Another collection by Dekton with a marked vintage style is the Natural X-Gloss Collection. Inspired by white and beige natural stone, with a very shiny finish, it is the perfect choice for the vintage décor of your home. Our selection is those pieces with veins such as Natural 18, which has a soft grey veining, or Fiord, a much bolder range with a creamy onyx veining.
Vintage style decorating tips
Cosentino offers you many options to achieve a vintage décor in your living room, kitchen or bathroom, from cladding to worktops, washbasins to shower trays:
Opt for white and cream materials in light shades, but with character. Choose the Silestone and Dekton options that include grey or creamy veins. You will get a beautiful white canvas for your vintage decoration.
For furniture, use antique items with a certain history and combine them with other more modern ones. The success of the vintage style is to 'know how to mix' so that the result is not overpowering.
As secondary tones, choose light blue, aquamarine, rose-pink, peach or any pastel shade that brings elegance and classicism to your space. You can also use these colours for fabrics, paint or wallpaper.
Use stripped wood, wicker, glass lights, sofas, quilted armchairs, etc. Everything that reminds you of past times, but in small doses, without overdoing it.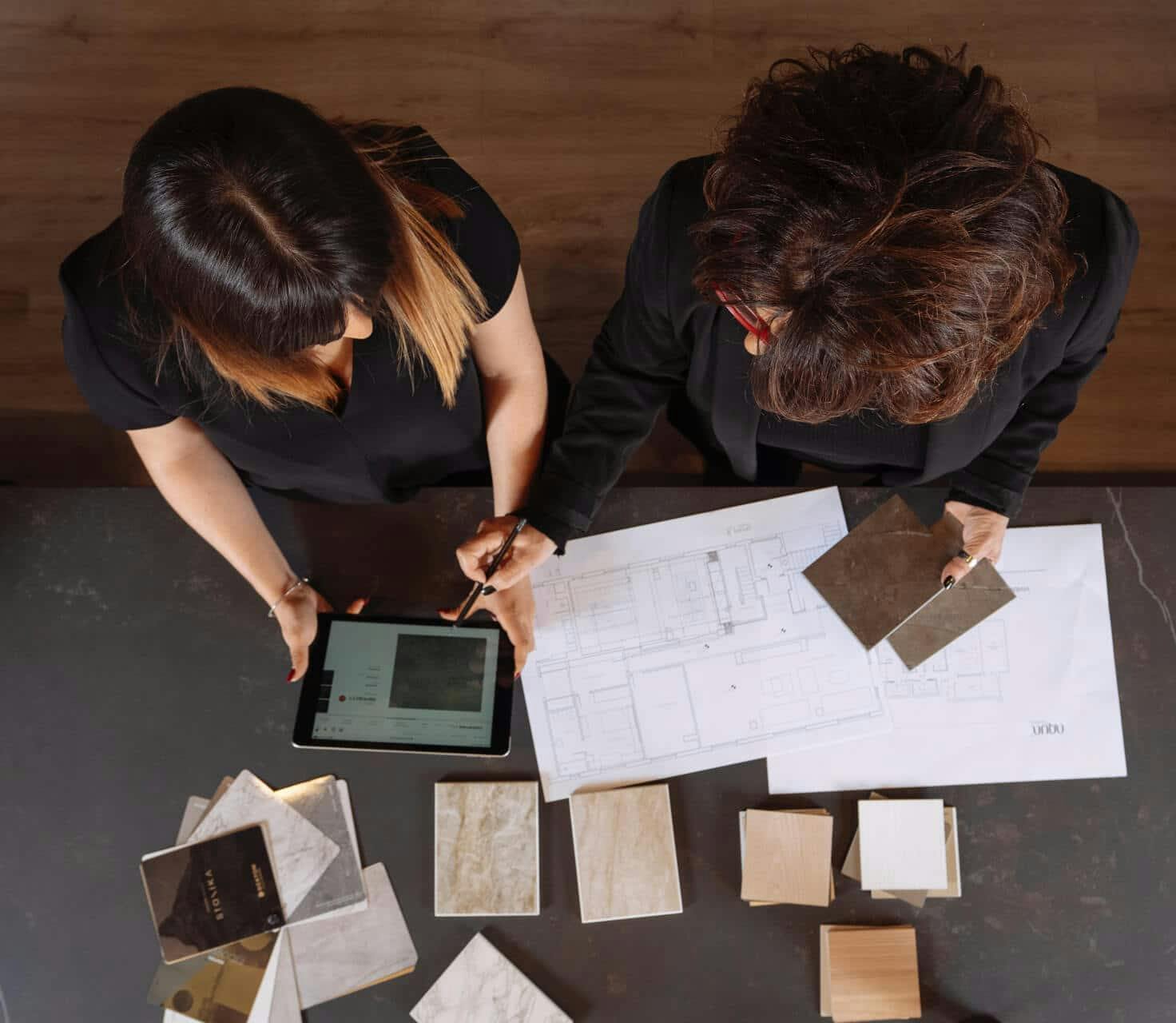 Find your closest Cosentino Dealer
Locate the Cosentino-certified shops and fabricators nearest you!
Go to locator