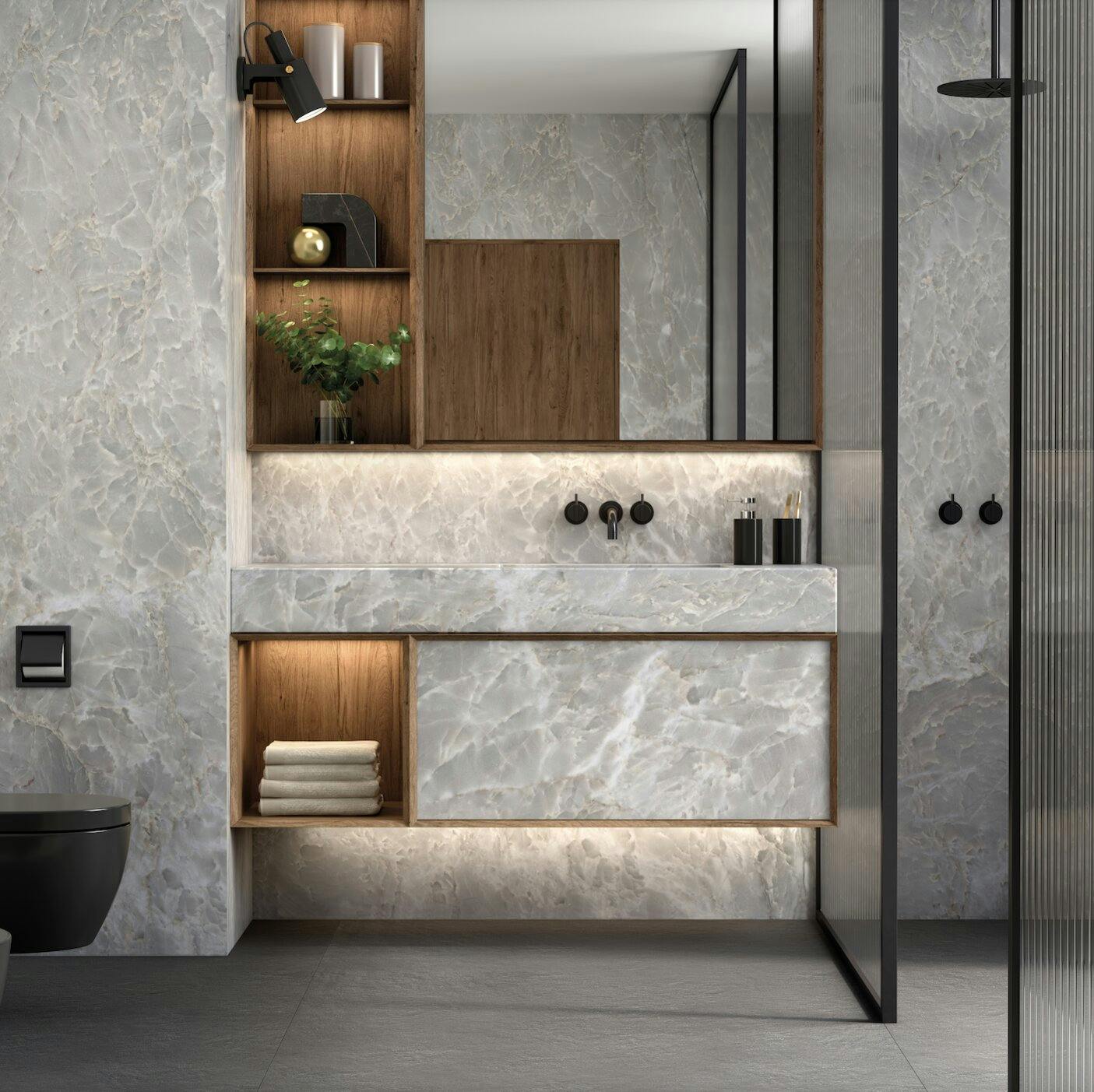 Four New Exquisite Colours Added to Sensa by Cosentino
The new quartzite and granite natural stones carefully sourced from Brazil are highly resistant to stains thanks to the revolutionary Senguard NK protection, developed exclusively for Cosentino for its natural stone.
Cosentino is excited to launch four new colours, expanding its innovative range of protected natural stone surfaces, Sensa by Cosentino®.
Carefully sourced from Brazil, the new exquisite designs in quartzite and granite: Siberia, Platino, Vancouver and Silver Grey, have excellent resistance to stains as they have been treated with the revolutionary Senguard NK anti-stain protection, developed exclusively by Cosentino's Research and Development team for its natural stone range.
"The new portfolio of soft colours and tones is our response to market demands for natural materials with more earthy tones and different matte finishes. Sensa by Cosentino® suits the active and busy lifestyle of today's project owners who are looking to create refined and sophisticated spaces without compromising on performance," says Pablo Soni Lopez Berbel, Product Manager of Sensa by Cosentino®.


Siberia: Reminiscent of the pristine colour of Siberian snow, this Brazilian quartzite features a white background, contrasted with a delicate scattering of black speckles. Its understated beauty evokes a sense of spaciousness and purity.
Platino: A beautiful quartzite from the depths of Brazil. Its mineral composition gives a sense of purity, while its distinctive veins evoke the movement of ocean waves. Its leather finish (non-glossy and textured) can help to bring balance and harmony to any interior space.
Vancouver: This Brazilian quartzite features a varied range of inimitable, intertwined veins and swirls. Its beautiful patterns bring a sense of sophistication and individuality to any space.
Silver Grey: The hardness and fluidity of the white veins running across the deep grey surface of this Brazilian granite add a touch of luxe to any space.
Thanks to the unique and pioneering Senguard NK protection, the full range of Sensa offers excellent resistance against aggressive substances and acids. It is also scratch-resistant and easy to maintain on a daily basis. It is versatile and has great adaptability, making it the ideal choice for benchtops, flooring and more, while allowing the stone to breathe and maintain its natural colour.
Certified with a 15-year warranty, the Sensa range offers a comprehensive curated assortment of colours with classic beauty and cutting-edge technology. It is perfect for the most demanding users who are looking to create unique and luxurious spaces with natural stone, whilst demanding a high-quality, resistant material with an outstanding performance.