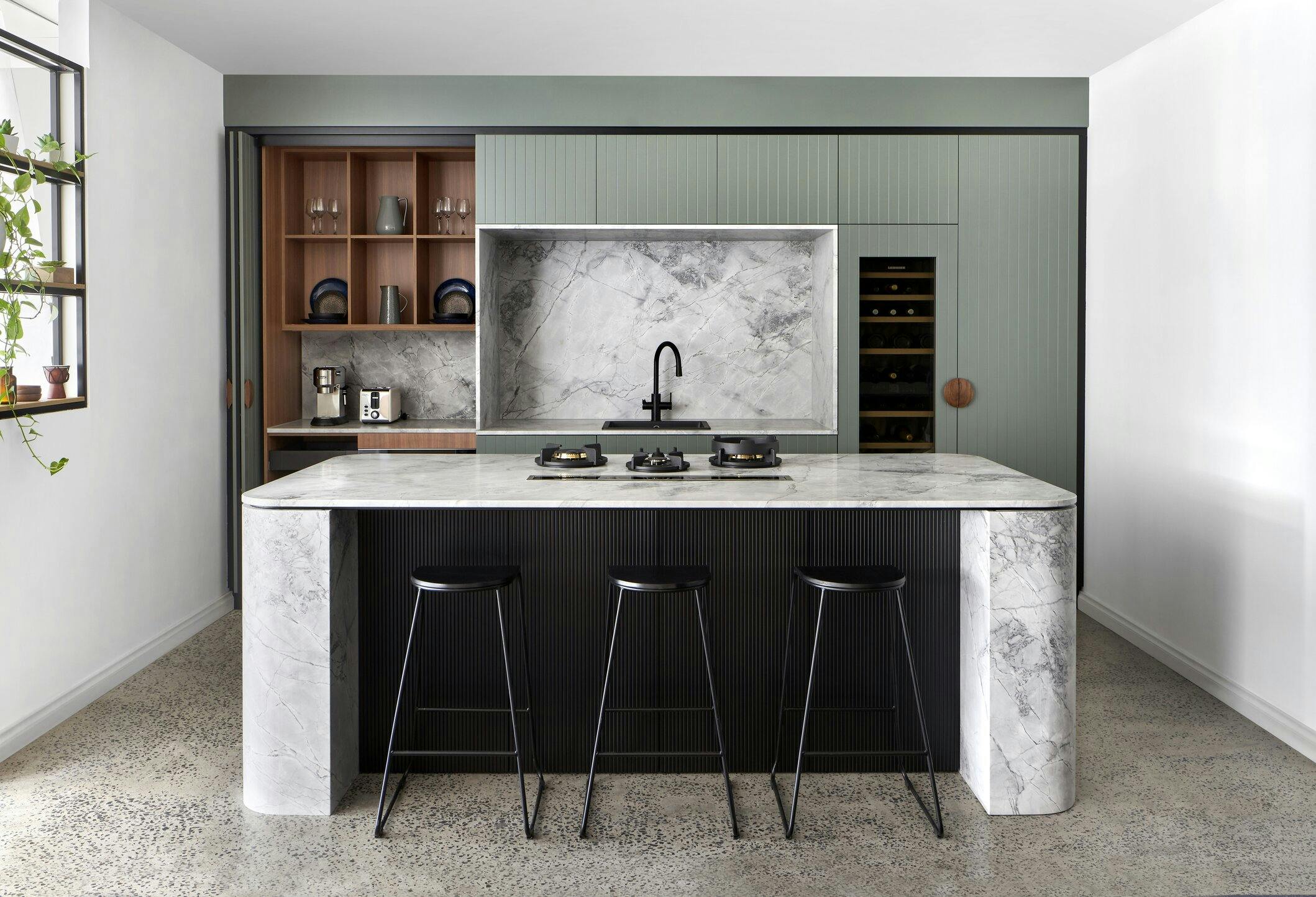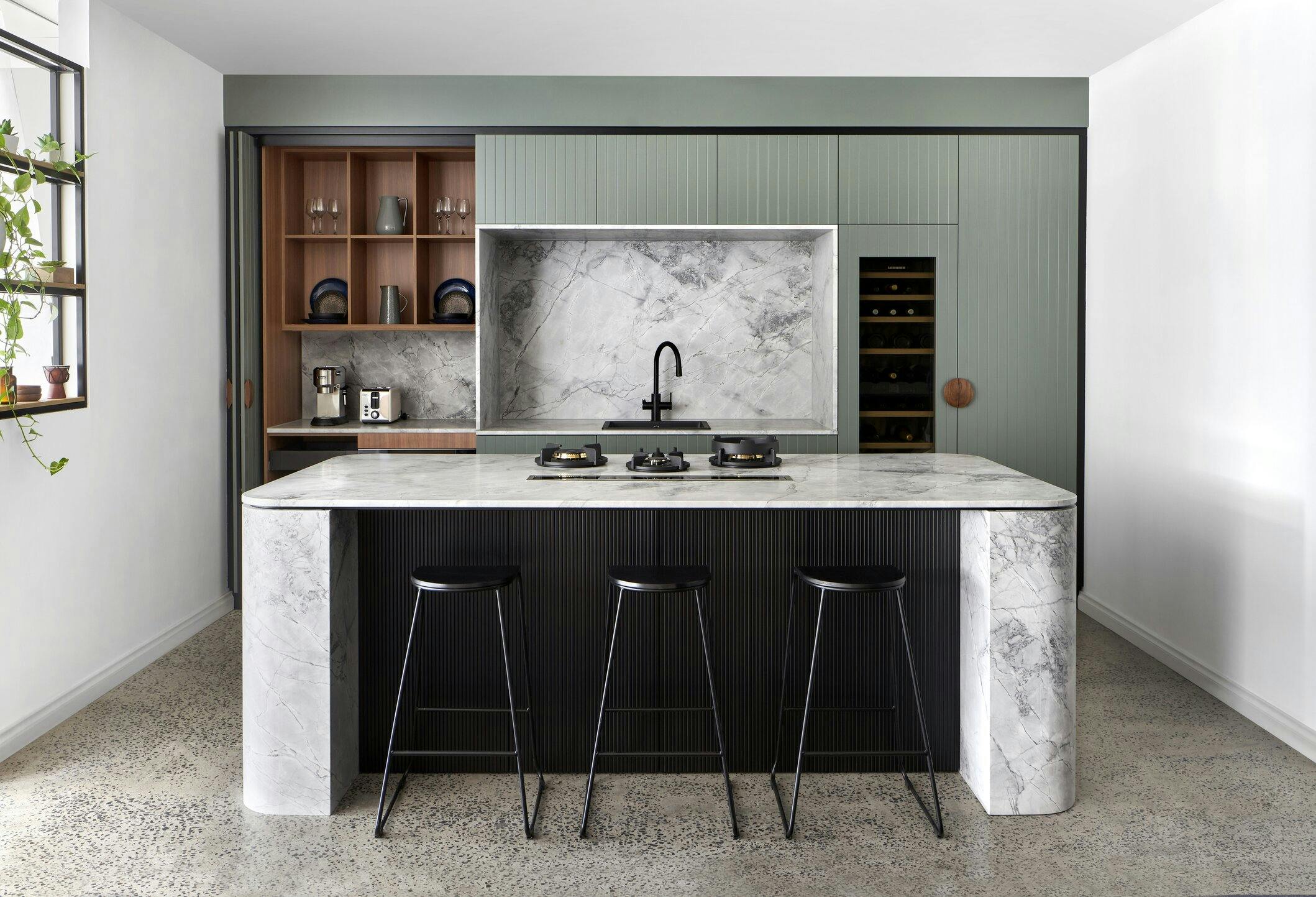 Natural Splendour: More Versatile than You Think
The natural stone collections from Sensa and Scalea by Cosentino offer some of the most exquisite and exclusive varieties in the world including marble, granite and quartzites.
Natural stone is a part of Cosentino's rich history. We offer some of the most exquisite and exclusive varieties of natural stone in the world including marble, granite, travertine and quartzites. Our expert team carries out the search for the most authentic and genuine natural stones around the world, following the highest standards of selection and extraction. In Australia, Cosentino carries a curated portfolio of over 30 colours.
From Taj Mahal in Agra to the Colosseum in Rome, these magnificent architectural wonders have drawn admiration for their natural stone splendour, demonstrating the natural material's dynamic beauty.
Truly a gift of nature and one of the world's oldest building materials, natural stone is appreciated for its strength and durability. Above all, the alluring charm of each stone exudes timelessness and luxury that continues to captivate. These are reasons why natural stone has seen a resurgence in popularity, and why designers and architects continue to build with it, making it a priceless investment that will stand the test of time.
6 Reasons why natural stone is more versatile than you think:
Symbol of luxury and sophistication
Natural stone, with its wonderful array of colours, patterns and textures, adds glamour and has the ability to elevate any space.
The immense beauty of this timeless material transcends design trends and will keep any home looking beautiful for years to come.
Incredible strength and durability
It is extremely hard wearing and amazingly resistant to weather, heat and fire.
The veining and pattern in each stone tells a tale of nature's brushstrokes.
No two slabs of natural stone are the same. Every design is forged by nature over millions of years, making each piece exclusive and unique.
Natural stone can complement any modern or classical design, both interior and exterior, from kitchen to bathroom, and from floor to wall. It has excellent adaptability.
Sensa by Cosentino® - the beauty of Natural Stone, protected.
Sensa is Cosentino's innovative response to delivering the beauty of natural stone, with elevated benefits for modern-day living.
Our Sensa portfolio includes some of the most beautiful stones nature can offer, plus more. Boasting a revolutionary protective treatment, Sensa's superior quality stones are the perfect choice for hard wearing benchtops and numerous other applications throughout the home. It suits the active and busy lifestyle of today's homeowners who are looking to create inspiring and luxurious spaces without compromising on durability.
All Sensa surfaces feature a revolutionary anti-stain treatment, Senguard NK, which is developed exclusively by Cosentino. This protective treatment ensures that the surfaces are stain and acid resistant. Essentially, a low maintenance natural surface.
Its high resistance to stains reduces the need for daily maintenance and repeated expensive sealing every couple of years. Sensa is backed with a 15-year warranty for quality assurance
Scalea by Cosentino®
Scalea embodies Cosentino's natural stone range, with the most exquisite collection Mother Nature has to offer in its raw form. It offers all the advantages of natural stone: infinite possibilities in terms of colours, textures and patterns.
Our diverse Scalea natural stone range allows for seamless integration with any type of interior or exterior space. Its technical properties vary from one stone type to another, but the hardness and high resistance to humidity, make it a great option for a multitude of applications, from kitchen benchtops to bathrooms, feature walls or flooring.
Due to the characteristic of natural stone, special care and maintenance is recommended.
Take a sneak peak into our spectacular natural stone showroom, located at our headquarters in Almeria, Spain.
*The example images do not guarantee that the supply will be absolutely identical in tone and veins. To view our Sensa or Scalea products, please check availability with your local Cosentino Centre.
Super White images – Mint Kitchens