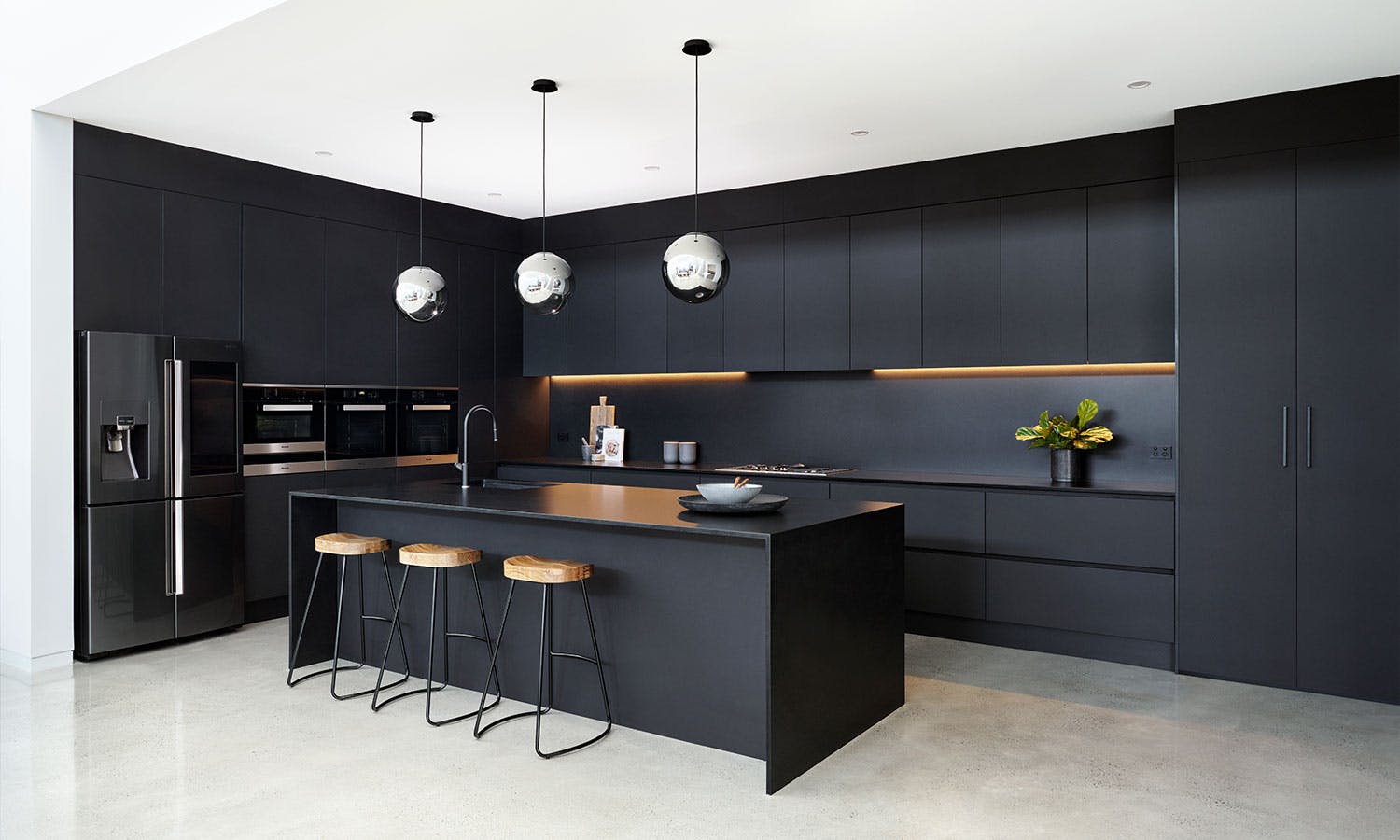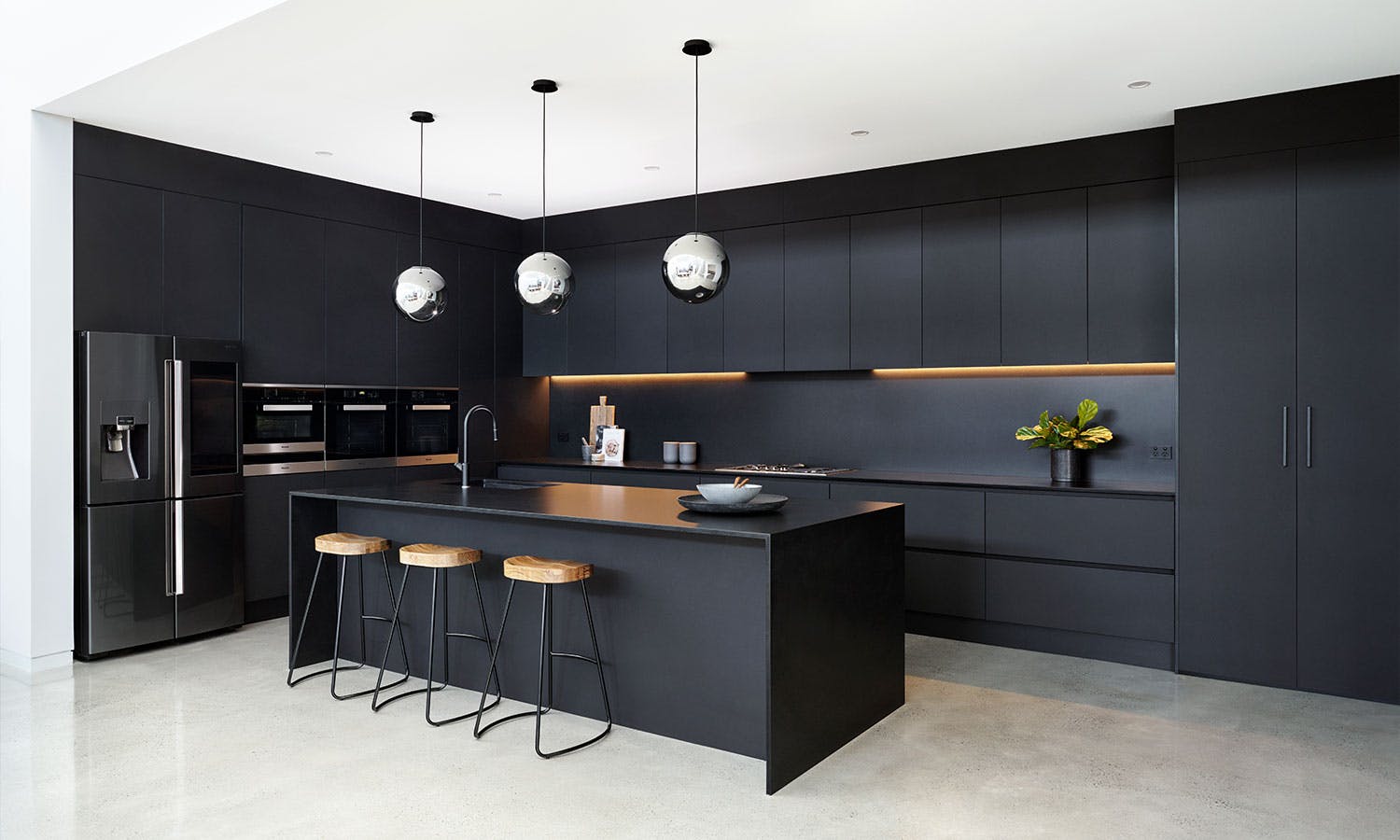 Black beauty: A bold kitchen with Silestone® Negro Tebas by Vicello Kitchens
Tags: Silestone | 4 years ago | Written by: Cosentino
Black benchtops and cabinetry are a sophisticated and luxurious choice in this contemporary kitchen. Designed by Vicello Kitchen, this kitchen has Silestone® Negro Tebas benchtops and splashback to seamlessly integrate with the joinery and make a strong, impactful statement.
The new house is home to a family with a toddler and newborn. It is spacious and grand with a modern industrial feel and the kitchen faces a large open-plan living area with high ceilings and highlight windows. The client wanted an all-black kitchen to make a strong statement and hold its own in the large, open space. Vicello Kitchens designed a minimalist and streamlined space for the matte-black surfaces to draw attention.
Black joinery spans two walls of the kitchen, providing a crisp contrast against the polished concrete floors, white walls and white ceiling. The cupboards reach to the ceiling to maximise storage and the impact of the black joinery, and handless cupboards ensure a clean, streamlined look. The benchtops, splashback, sink and appliances are also black to create a fully integrated and seamless aesthetic.
Vicello Kitchens specified Silestone® Negro Tebas in Suede for its solid black colour and soft texture and elegant effect. "Needing the product to be matte eliminated a lot of brands, but the longevity, maintenance, durability, warranty and technology made Silestone® a no-brainer," says Victoria Pirello of Vicello Kitchens. "Our stonemasons also like to work with Silestone® because of its durability and capabilities and the beautiful matte finish."
Matte finishes have traditionally been problematic for kitchen benchtops as they show up fingerprints and markings. With Cosentino's N-Boost nanotechnology, Silestone® Suede repels and resist stains and marks for easy maintenance and longevity. N-Boost prevents the absorption of liquids, enhances shine and intensifies colour ensuring the kitchen benchtops stay as black as they day they were installed.
Designing and building a kitchen that has matte black surfaces and a precise aesthetic requires time, skill and exceptional attention to detail. "We make sure all the appliances are snug to the millimetre, all doors and panels are 100-per-cent flush and every join matches perfectly," says Victoria. "These are the details you don't notice when you get them right, but you do notice when you get them wrong."
Find out more about our range of Silestone® products here.