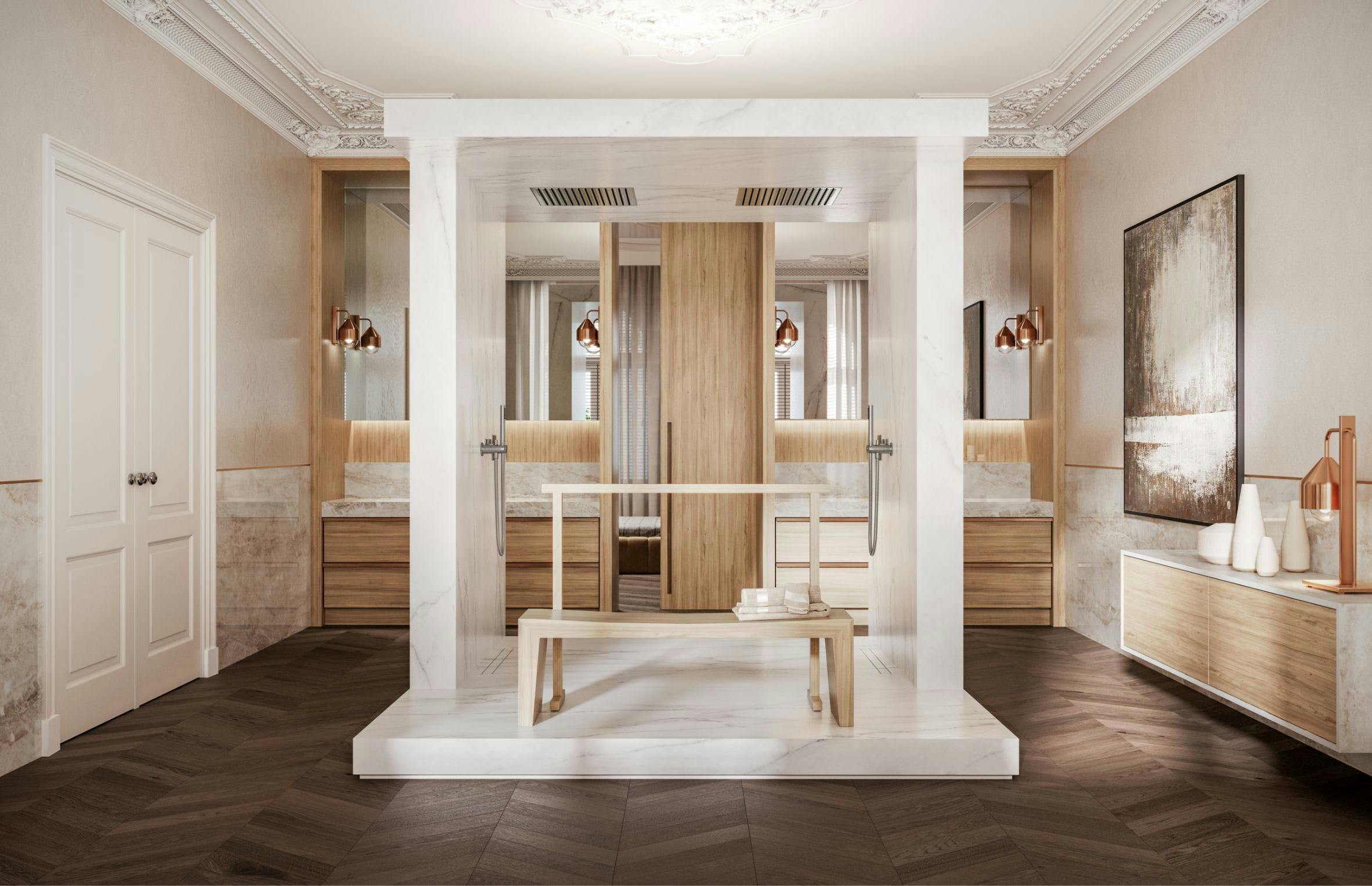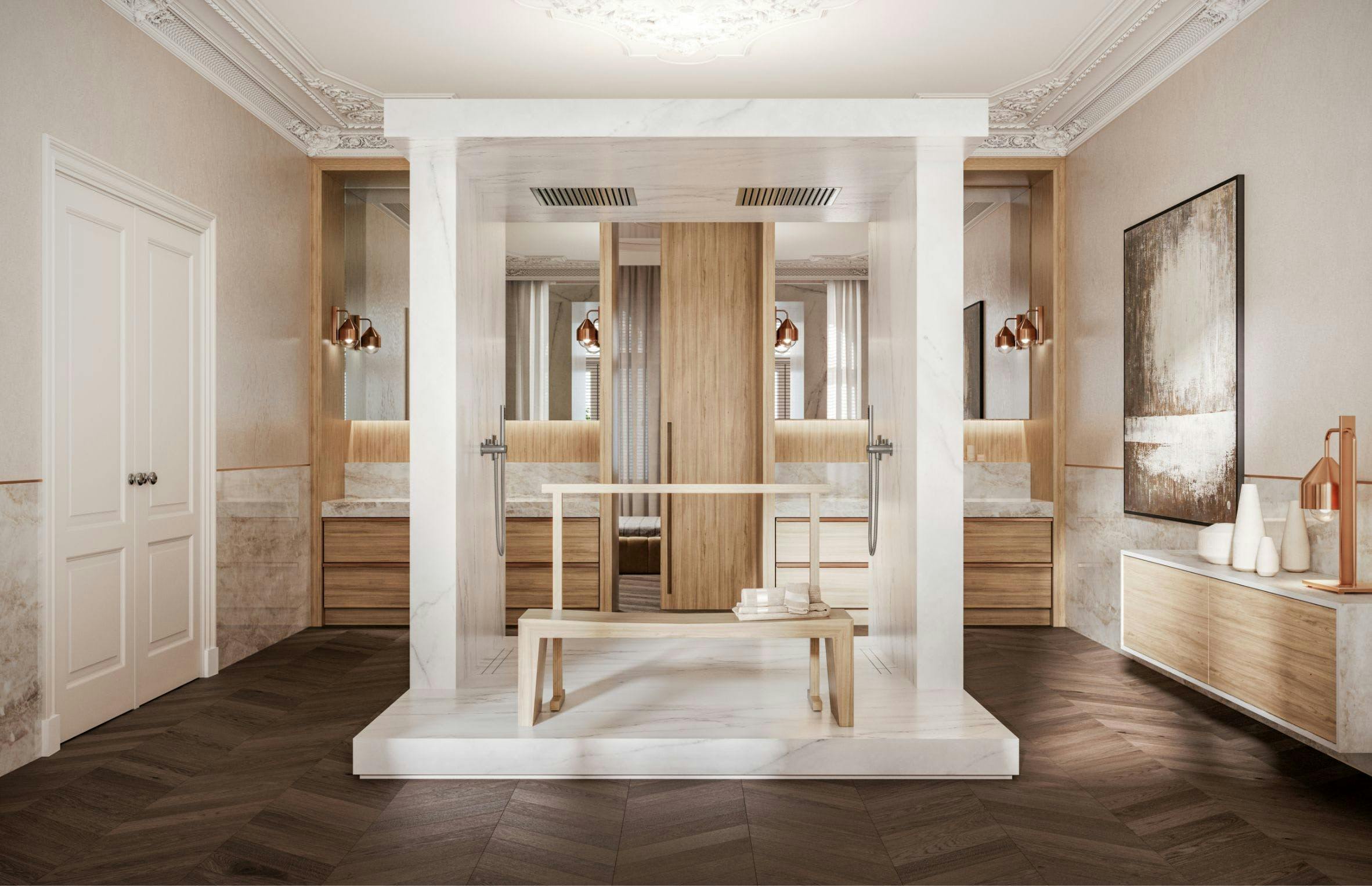 C·Bath, Cosentino's comprehensive commitment to bathrooms
The new brand encompasses designs and complete bathroom environments using Cosentino surface applications such as cladding, flooring, countertops, shower trays, washbasins and furniture.
C·Bath is at its best in The Bathelier, the range of exclusive environments and pieces created by renowned designers from around the world.
While the kitchen has emerged in recent years as the epicentre of the home and a social and work meeting point, the bathroom space is increasingly becoming a central part of our daily lives. A space of well-being and comfort, a personal sanctuary that is undergoing a process of both functional and decorative change. This trend embodies the importance of design, whether in terms of materials, performance or aesthetics, as well as the integration of innovation and the latest technologies.
After having been a benchmark for decades in the kitchen sector, Cosentino is now launching its most ambitious venture to date in the bathroom area with its new C·Bath brand. A comprehensive approach to reimagining this space for both private and public projects, taking full advantage of the versatility of Cosentino's surfaces and applications.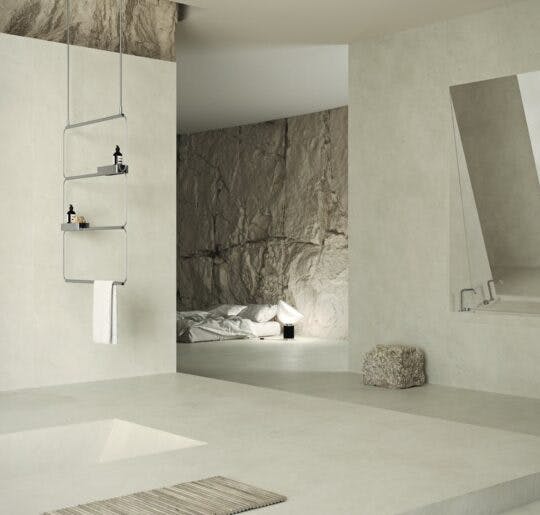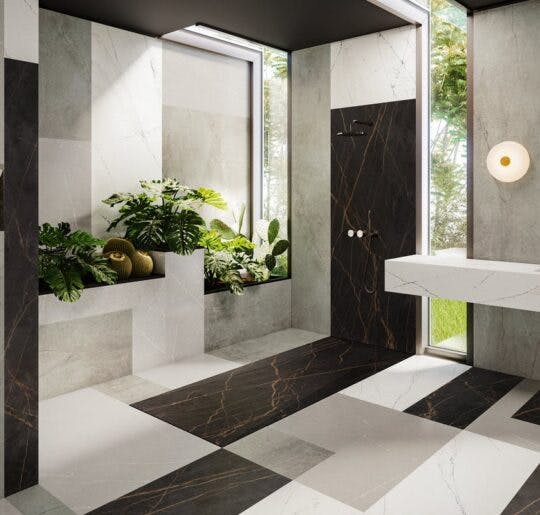 As it has been doing from its inception, the Spanish company goes beyond the usual concept, and with C·Bath offers a complete and versatile vision of the bathroom based on innovation and sustainability in the design of unique and personalised atmospheres. Comprehensive environments where art and design merge, in a dialogue between iconic pieces and Cosentino surface applications such as cladding, flooring, countertops, shower trays, washbasins and furniture.
This experience of envisioning a tailored bathroom, where art, functionality and design go hand in hand, is at its best in The Bathelier, the C·Bath range that features exclusive environments and pieces created by prestigious designers from all over the world. Renowned firms such as Remy Meijers, Claudia Afshar, Daniel Germani, Colin Seah and MUT Design will leave their personal mark on this range of comprehensive designs and iconic items.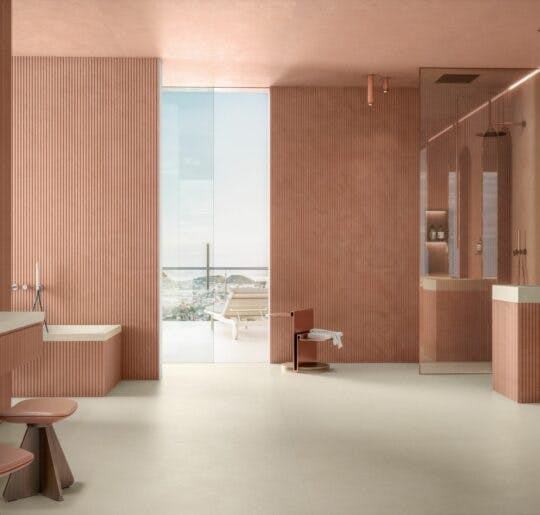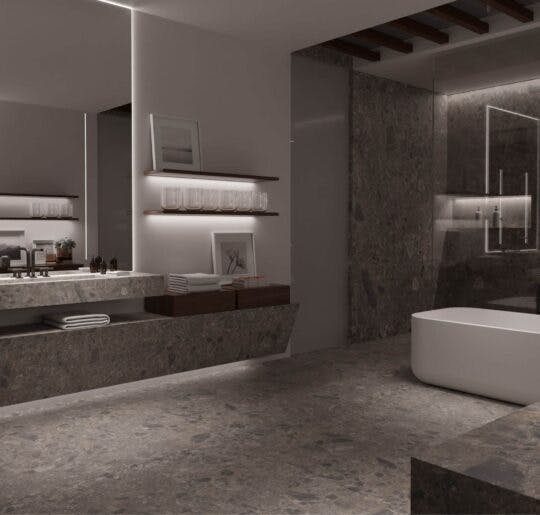 A portfolio of solutions, with unique shapes, evocative textures and geometries that combine seamlessly, uniformly and sculpturally. A sweeping change that takes advantage of all the possibilities and versatility of the state-of-the-art Silestone®, Dekton® and Sensa by Cosentino® surfaces.
Under the new C·Bath brand, the multinational will also provide its own space designs incorporating elements from its portfolio of popular surfaces and standard products. Therefore, the Studio range will include everything from wall and floor claddings in different perfectly balanced formats, colours and textures, to attractive washbasins and shower trays, carefully designed with great attention to detail.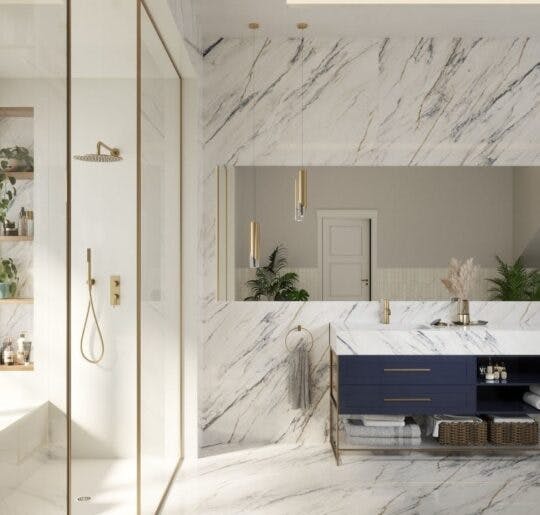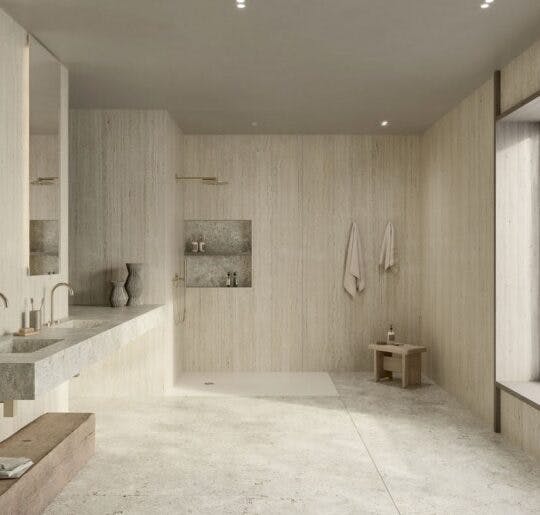 An all-round solution of high aesthetic and functional value that provides solutions when looking for the ideal bathroom for every decorative style. Thus, together with the beauty and properties of Silestone®, or the high performance and versatility of Dekton® with its large slab formats, Optimma or its innovative 4 mm Slim or Grip+, C·Bath Studio comes with an array of ready-to-use elements, such as the Evita, Marie or Elegance washbasin models and shower trays such as Wakka by Silestone® or Gocce by Dekton®.