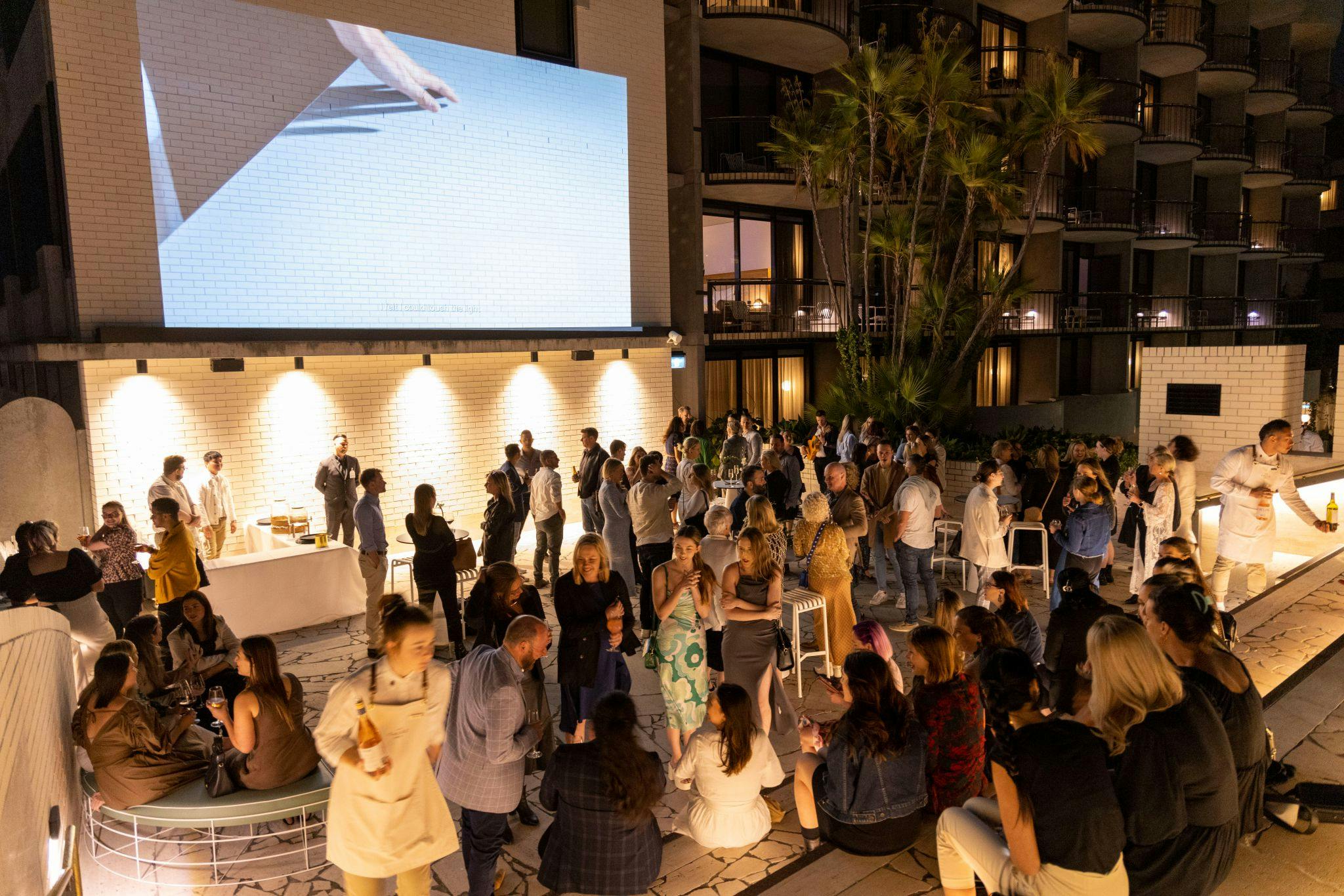 Cosentino brings together industry partners across Australia to celebrate the launch of Dekton Onirika and Kraftizen
Cosentino celebrated the highly-anticipated launch of carbon-neutral Dekton Onirika and Kraftizen collections with a series of exclusive events held in five different cities across Australia: Perth, Melbourne, Sydney, Adelaide and Brisbane. The Spanish-themed launch events were toasted across the country with architects, designers, retailers, fabricators, builders, other industry partners and media friends.
Itay Shimony, Vice President of Cosentino Oceania, were in attendance during the launches and highlighted the importance of sustainability in the sector. He also shared a glimpse into upcoming innovative Cosentino products and how sustainability plays a core role in the development of the brand's products, as illustrated by the evolution of Silestone which is now being produced with HybriQ technology.
In a collaboration with interior design powerhouse Nina Magon, Onirika is a glamorous collection of six bold marble-inspired designs. Kraftizen pays homage to the master Italian craftsmen who perfected Venetian stucco art with its rich, earthy colours.
The event started with a bang in Perth at 365 located in the CBD, where Sarah Knox and Heidi Coffey from Eskay Design hosted a dialogue session with Cosentino Oceania's brand ambassador, Peter Maddison, to talk about the new Dekton collections and how it will impact the world of architecture and design. Guests were treated to a sensory visual showcase of artwork pieces made with Dekton Kraftizen by world-renowned porcelain tile craftsman, Roberto Colonetti. The event also highlights custom tables designed by Lifewood and fabricated by WA Marble and Granite.
Next on the celebratory tour is Melbourne, where our industrial warehouse and showroom in Heatherton were transformed into a gallery-like design atelier showcasing the large-format slabs of the entire range of Dekton Onirika and Kraftizen collections. Guests were also invited to participate in a fun sustainable-themed mood board competition featuring Dekton Onirika.
Cosentino City Sydney wowed the crowd with a commissioned artwork depicting a Spanish Dancer made with the colourful Dekton Kraftizen, designed and crafted by Sydney Tile Group.
In Adelaide, Cosentino's General Manager for South Australia, Ben Pinfield, engaged industry partners and guests with a Q&A session with Peter Maddison, tackling topics on the state of design and construction in Australia.
Wrapping up the celebration in Brisbane, industry partners and guests were once again delighted with a complete, immersive Spanish experience of paella, tapas and music. Starting up on the rooftop amphitheatre, guests were introduced to the collection as they relish in the serene architecture of The Calile Hotel. Designer Maddison Grisdale of Plus Architecture hosted a conversation with Peter Maddison, deep diving into the use of sustainable materials in the future of architecture in Australia.
Dekton Onirika and Kraftizen are making waves and receiving praise from the industry on how the colours can bring their creative visions to life. With unparalleled technical performance, the new collections along with other Dekton surfaces are sure to make their way into more Australian homes, playing a part in families' daily lives and making priceless memories.