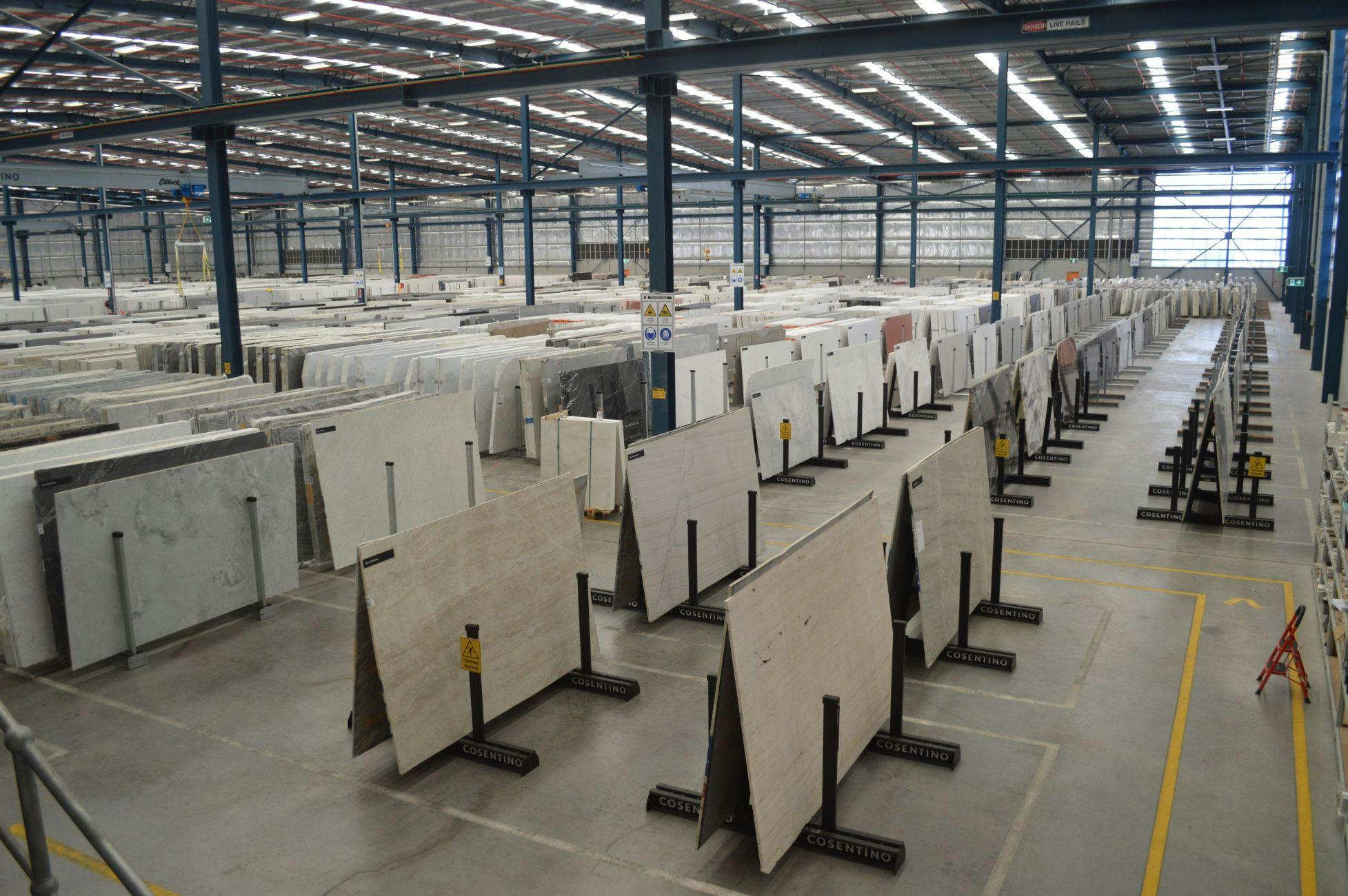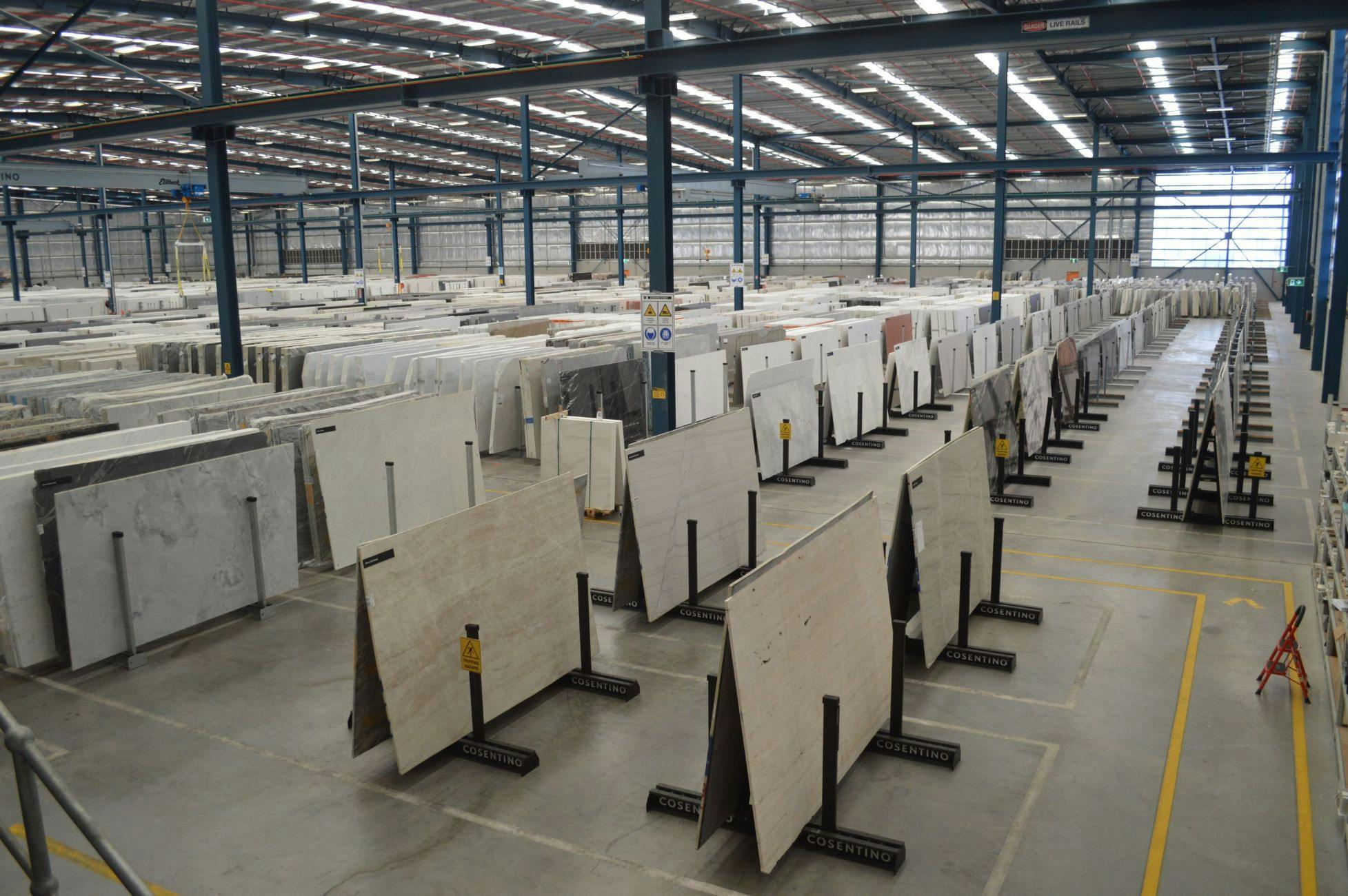 Cosentino strengthens its supply chain capabilities to serve Oceania at greater speed with its logistics hub in Casula, Sydney
The Sydney Hub is able to serve Cosentino's clients across Oceania with a complete inventory of products at greater agility and speed than ever before.
In operation since 2017, the expansive 12,500-squaremeters facility in Casula, Sydney has been serving the Australian market as Cosentino's dedicated headquarters and country-wide distribution centre. Cosentino has further boosted the infrastructure's capacities and capabilities aimed at strengthening the group's supply chain capabilities throughout Oceania.
The Sydney facility has been serving as a distribution hub for Australia, New Zealand and neighbouring countries in the region and will help fulfil orders even more quickly.
Conveniently located 35 kilometres away from the heart of Sydney, the multipurpose facility includes a purpose-built warehouse which has a capacity to hold over 50,000 slabs of various Cosentino surfaces, from the exquisite natural stone Sensa collections to the ultracompact Dekton, and the new Silestone with HybriQ technology.
The facility demonstrates Cosentino's clear commitment and investment in the Oceania region by setting up a more efficient distribution strategy across the region to tap on a growing market.
"Cosentino has pursued a consistent and sustainable supply chain strategy to support the company's robust growth in Australia and the Oceania region in the past five years," says Itay Shimony, VP of Cosentino Oceania. "The Oceania Hub is very much a part of this strategy and complements our network spread throughout the region, including Cosentino Asia-Pacific Hub in Singapore."
In addition to being Cosentino Australia's headquarters and Oceania's distribution hub, the facility is also a collaborative space where designers and renovators can gather resources, and to learn and share knowledge. The modernised facility functions as a true Hub – a warehouse, distribution centre, headquarters and showroom.
James O'Callaghan, General Manager of the Sydney Hub, adds, "We are in an environment with higher customer expectations when it comes to delivery and speed, and availability of products. With the latest changes we are able to improve our inventory of products and provide solutions swiftly for Australia and the region directly to benefit our clients and partners."
Further infrastructure developments are scheduled to be installed in the coming years in Australia, in anticipation to increasing demand for sustainable surface solutions. This includes a second Cosentino City in Melbourne, slated to open in 2023. The new City will bring Cosentino's presence in the country to eight along with the Sydney Hub, Cosentino City Sydney and Cosentino centres located in North and South Melbourne, Brisbane, Adelaide and Perth.