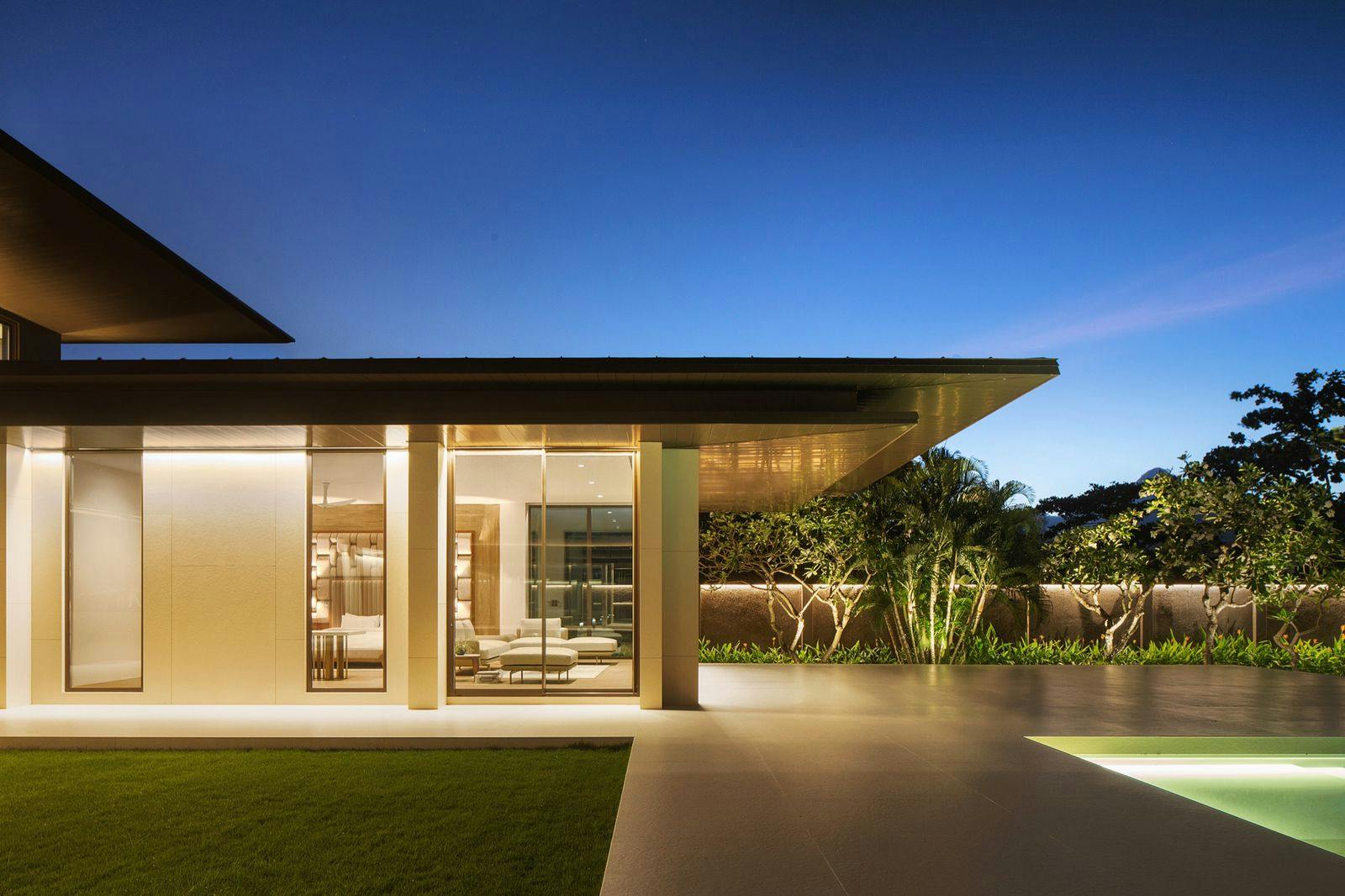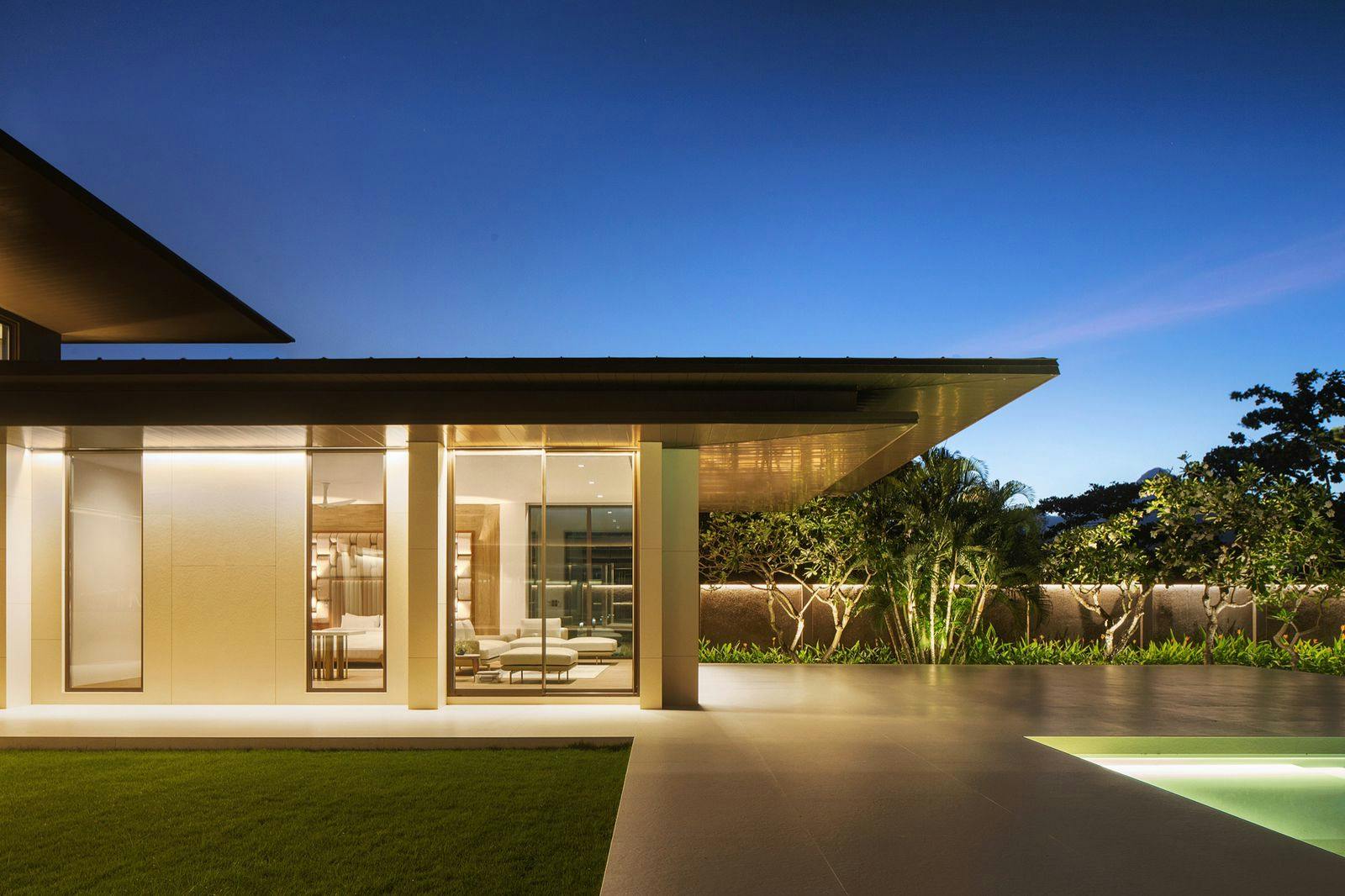 Dekton shines at the prestigious Macael Awards 2022 with Saba Estate, Bali, Indonesia
Boasting more than 6,000-square metres of ultra-compact Dekton surfaces, Saba Estate was awarded the International Award for Asia at the prestigious marble sector's top award.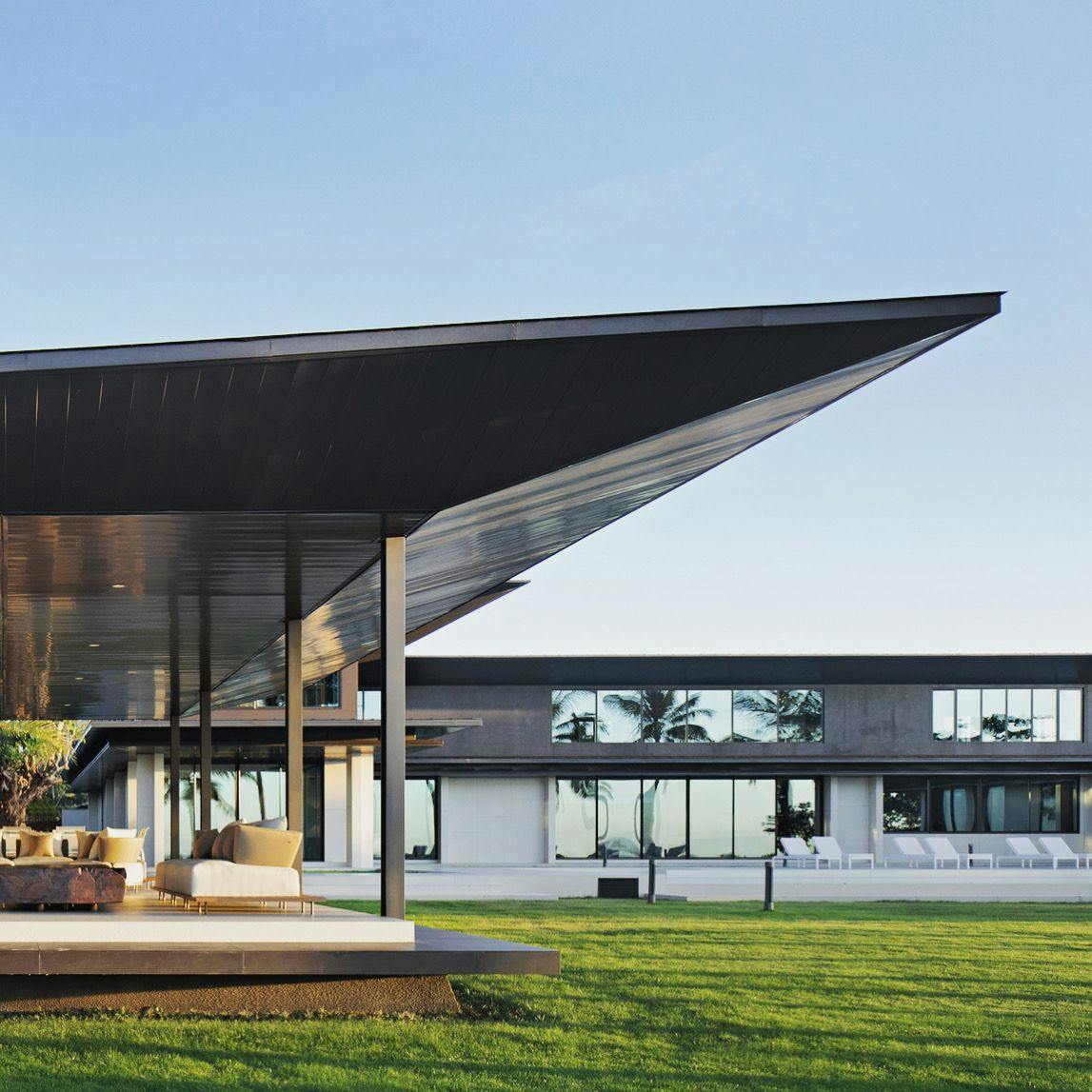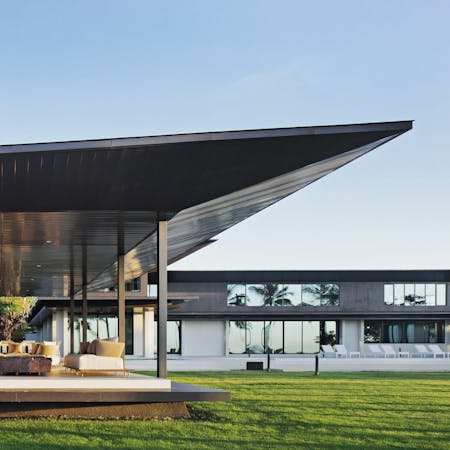 Dekton, Cosentino's innovative ultra-compact surface solution, was recognised at the prestigious Macael Awards held last week on November 11 in Macael, Almeria, Spain, in the presence of King Felipe VI and Queen Letizia who presented the awards in the 35th edition of the event.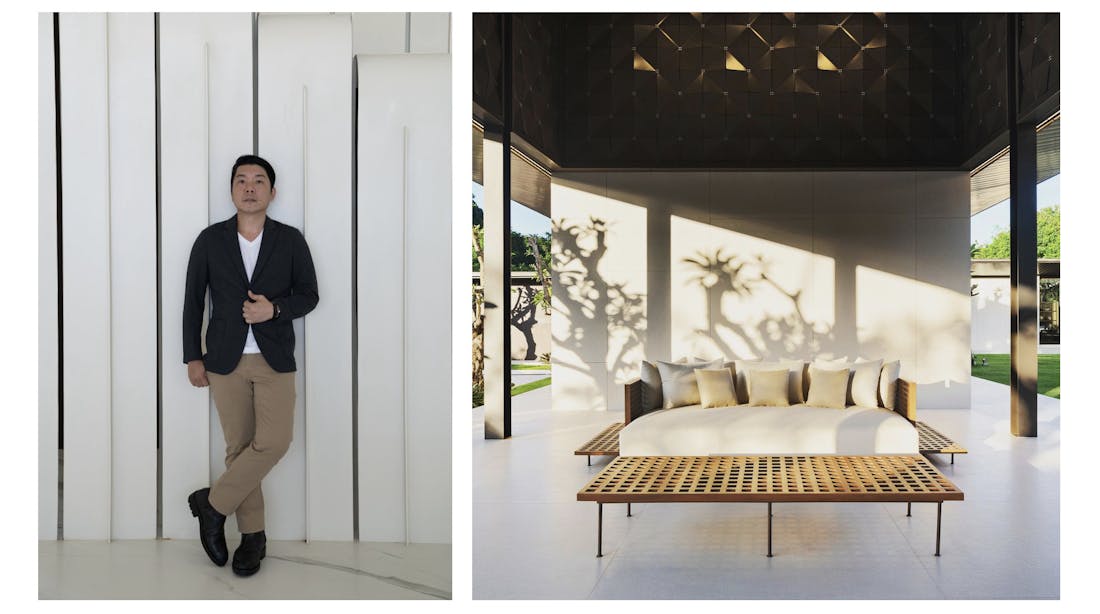 Left: Uira, Founder and Project Director at Artalenta. Right: Dekton Edora flooring and walls.
The Dekton-clad project that won the praises of the jury and winning the International Award for Asia is Saba Estate, designed by award-winning Indonesian architect, Uira of Bali-based architectural firm Artalenta. The stunning and luxurious vacation villa enclave is nestled within the privacy of Bali's most spectacular ocean fronts of Saba Beach. More than 6000-square metres of Dekton in various colours and thicknesses have been used in a wide variety of applications: Opera, Edora, Kadum, Nayla and Valterra.
Saba Estate is an exclusive enclave on a 2,500-square metres plot of land made up of five independent, but interconnectable private one- and two-bedroom private villas to provide nine large bedrooms, garden bathrooms, open-sided living with complete amenities which include dining pavilions, fully-equipped kitchens, swimming pools and lush tropical gardens.
Taking inspiration from the elegant Italian Carrara marble, Dekton Opera's simple and light grey veining adds depth and a touch of understated glamour in the indoor areas.
Due to its resistance to scratching, staining, temperature changes, and ease of maintenance, Dekton is the ideal option for all the applications of this luxurious hospitality project. Dekton's large formats also reduces the number of joints and increases the design possibilities.
Although Dekton has been installed in different applications, the 8mm thickness predominates in this project. Applications for the 8mm include floorings, façades and accent walls, while the 12mm was applied for the swimming pool, car port area and in all the bedrooms' flooring and walls.
Dekton Edora is installed liberally in the first floor façade, pool deck, outdoor area and swimming pool.
The Macael Awards was incepted in 1985 with the aim of recognising professionals, institutions and the media who have stood out in a special way in architecture, crafts and design, nationally and internationally. It is recognised as the most important event in the natural stone sector at a national level in Spain and highly regarded internationally.
Follow us on Facebook & Instagram to view stunning projects for a dose of inspiration from around the region and internationally.