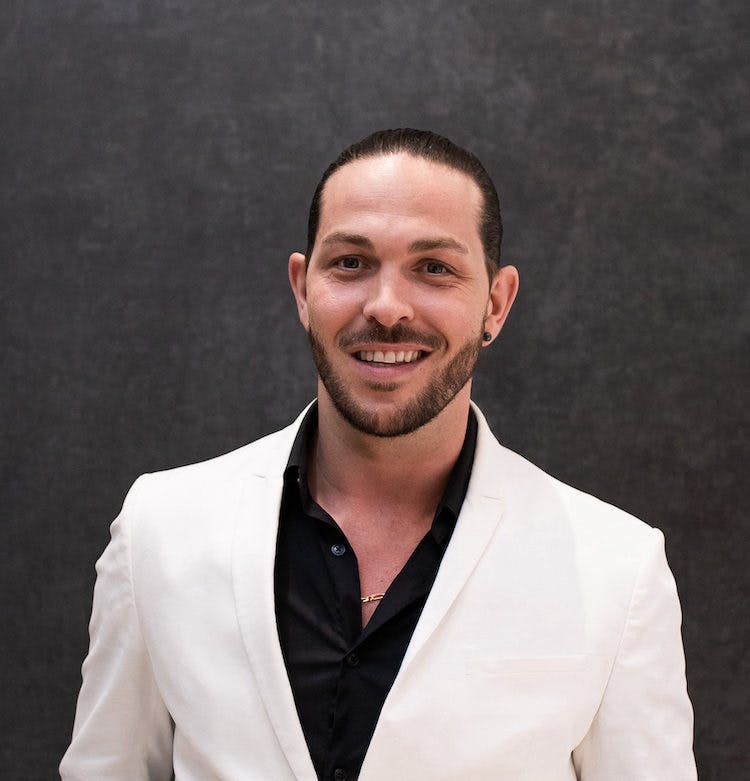 A Conversation with Anthony Gonzales, Showroom Manager of our Cosentino City Montreal
We travelled to the heart of beautiful Old Montreal where the Cosentino City Showroom is conveniently located. Situated just steps away from the famous Notre-Dame Basilica, the showroom is positioned among some of Canada's most historical breathtaking architecture. It is in this environment that Anthony Gonzales thrives as the Cosentino City Montreal Showroom Manager. He is no stranger to the architecture and design community having worked in the industry for several years. We connected with Anthony to learn more about his passion for design and why it's worth the trip for anyone in the A&D community to visit the Montreal showroom.
Tell us a bit about yourself.
I am a native of the French Riviera, and I moved to Canada 10 years ago. I started my career in the stone industry, working for a countertop manufacturer. It was an important step in my life; that's when I fell in love with the field of architecture and design. I find it exciting to see how design can change something ordinary into something extraordinary and how our industry is improving the lives of our customers today and in the future.
What makes you a great fit for the Cosentino team? Why do you love working for Cosentino? 
I am a people person. I love creating a community around the showroom and making it the ideal gathering place for architecture and design professionals. Working for Cosentino is like being part of a family. We work hard every day to overcome different challenges and satisfy our customers. Also, it's very important for me to work for a company that cares about the environment and sustainable development, working to impact change for current and future generations.
Take us through an average day at the Cosentino Montreal Showroom.
Above all, no two days are alike. The tasks vary from day-today, and we work as a team to welcome several customers into the showroom, including professionals and consumers. We take the time to connect with our clients to understand their needs and how we can continue to help them. We also work on different future events (both online and on-site) and how we can create the perfect customer experience.
What can design professionals expect when visiting the showroom?
Our primary goal is to create a unique relationship with each client. The key is to take the time to listen, understand their needs and provide personalized service such as serving a good hot coffee on a cold winter's day or a cool lemonade during the warm summer months.
During client meetings, we cover the history of Cosentino in addition to explaining our products. We also strategize together to make an informed decision for their final design choices. Our team at Cosentino City Montreal is truly passionate, and each project is close to our hearts.
What essential features set Cosentino City Montreal apart from other design showrooms in the industry?
The customer experience is essential for us. Most of the members of the A&D community visit us to receive technical information on our products, see the different possible applications, and live the Cosentino experience. We have a variety of professional tools that we use to help our customers better visualize our products.
Another key point is that our showroom is not a warehouse but a location where our products are enhanced by the historical location of the building, the lights, colours, textures, and overall design of our space. We also offer samples free of charge upon request.
What are the showroom hours?
We are open from Monday to Friday, from 9 a.m. to 5 p.m. EST. No appointment is necessary, and walk-ins are welcome. The showroom is conveniently located at 240 Rue Saint-Jacques Ouest Suite 110, Montréal, QC H2Y 1L9.