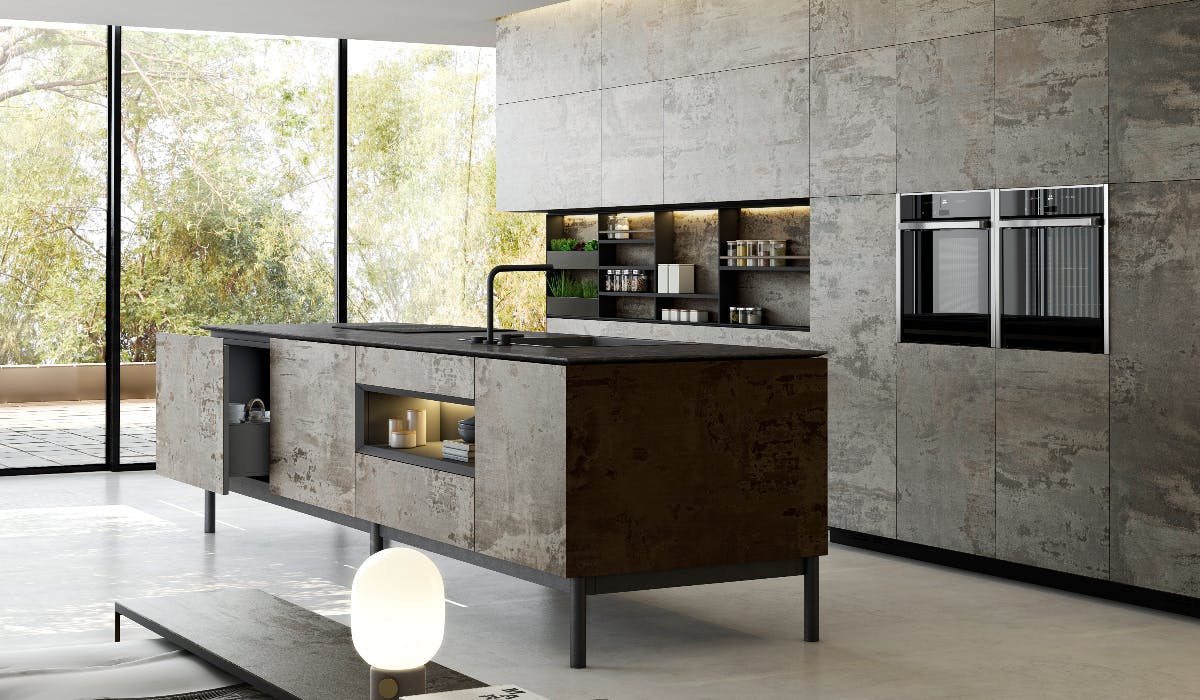 While 2020 was full of changes, challenges, and uncertainty, 2021 is all about a renewed sense of hope and positivity for a brighter future. Enthusiasm and forward-thinking can be seen in home trends for the new year. Here, we're focusing on the kitchen and we've rounded up five trends for the heart of the home in 2021.
Go Green
This daring colour trend made its way into the home a few years ago and is still going strong. From textiles and soft surfaces to painted walls and cabinetry, green is here to stay. Try it as a bold backsplash option or a sleek matte countertop in our shade Dekton Feroe.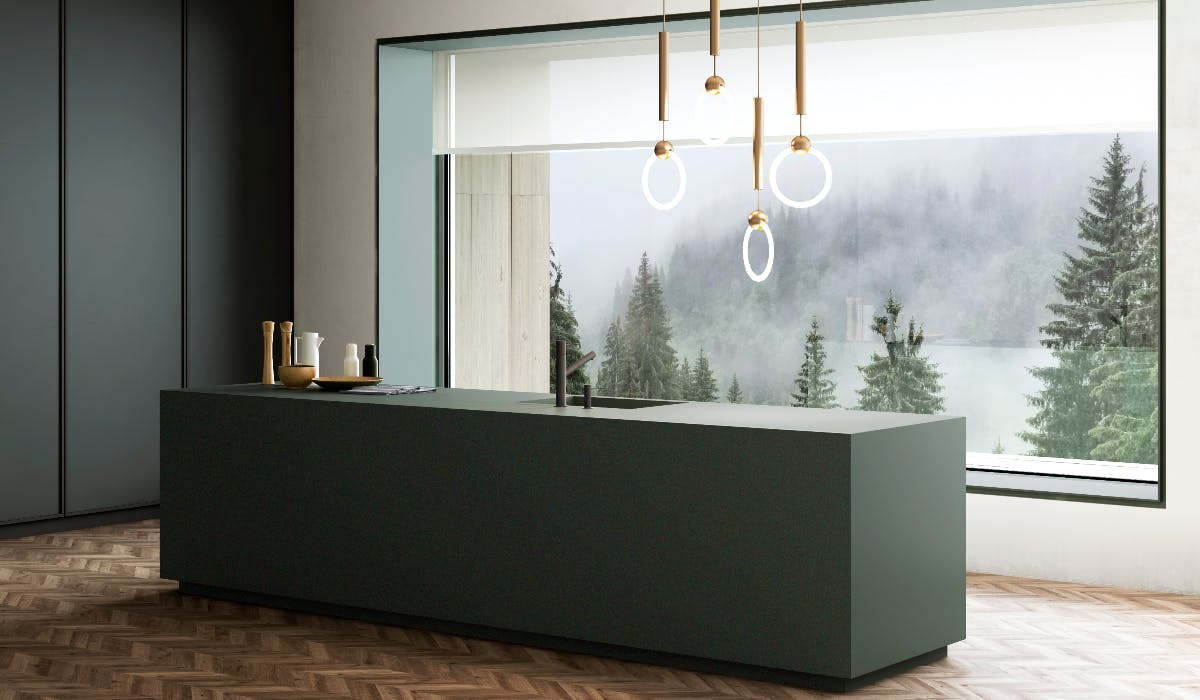 Sleek Surfaces
Clean, calming lines are making their way into the kitchen thanks to the minimalist design movement fueled by people simplifying their lives. Kitchen cabinets are appearing flat and modern in style, with hidden hardware. Achieve this look with Dekton Slim, our ultra-thin 4mm material available in a variety of shades ideal for sleek cladding on walls, cabinetry, and appliances.
Warm-toned Wood
From cabinetry and island fronts to countertops and backsplashes, wood is making a big comeback in kitchen design. Our favourite look from this trend? Grained, warm-toned wood cabinetry like these manufactured by Cabico. For an edgy look, pair with industrial-inspired countertops.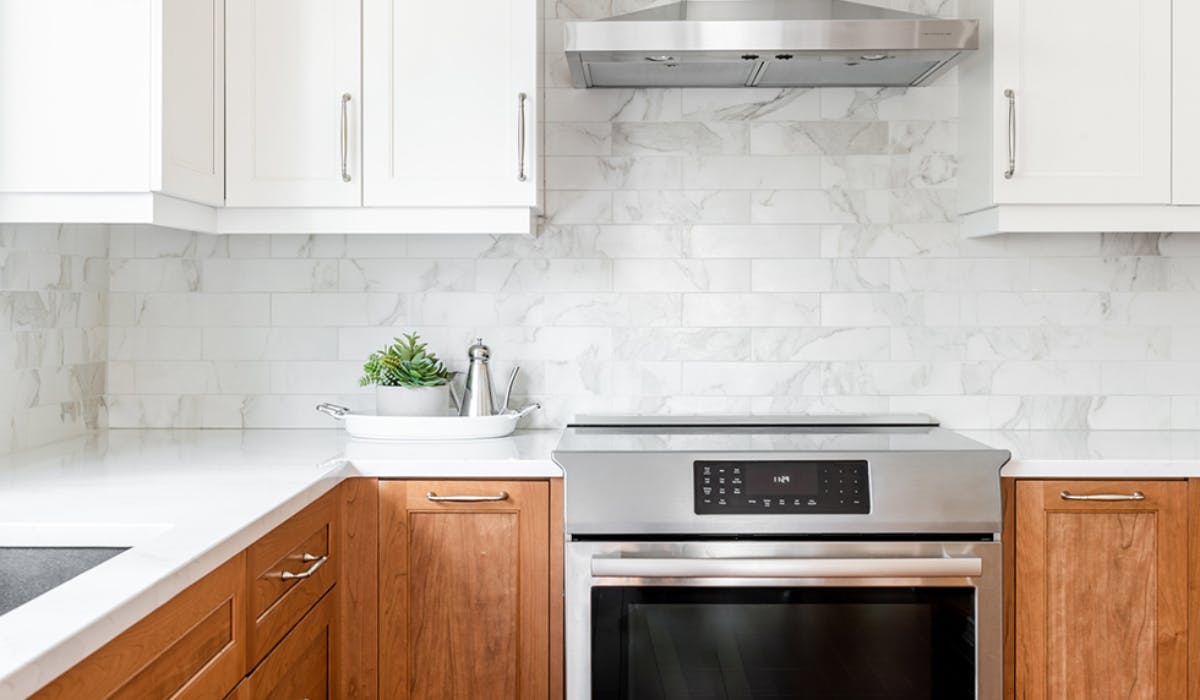 Bold Backsplash
A solid, one-piece backsplash helps to create a seamless design that adds continuity to your space. Achieve this look with Silestone's jumbo format slabs that are 158 x 320 cm. Consider Silestone's new Loft Collection that provides choices from bold to subtle with interesting textures and moods.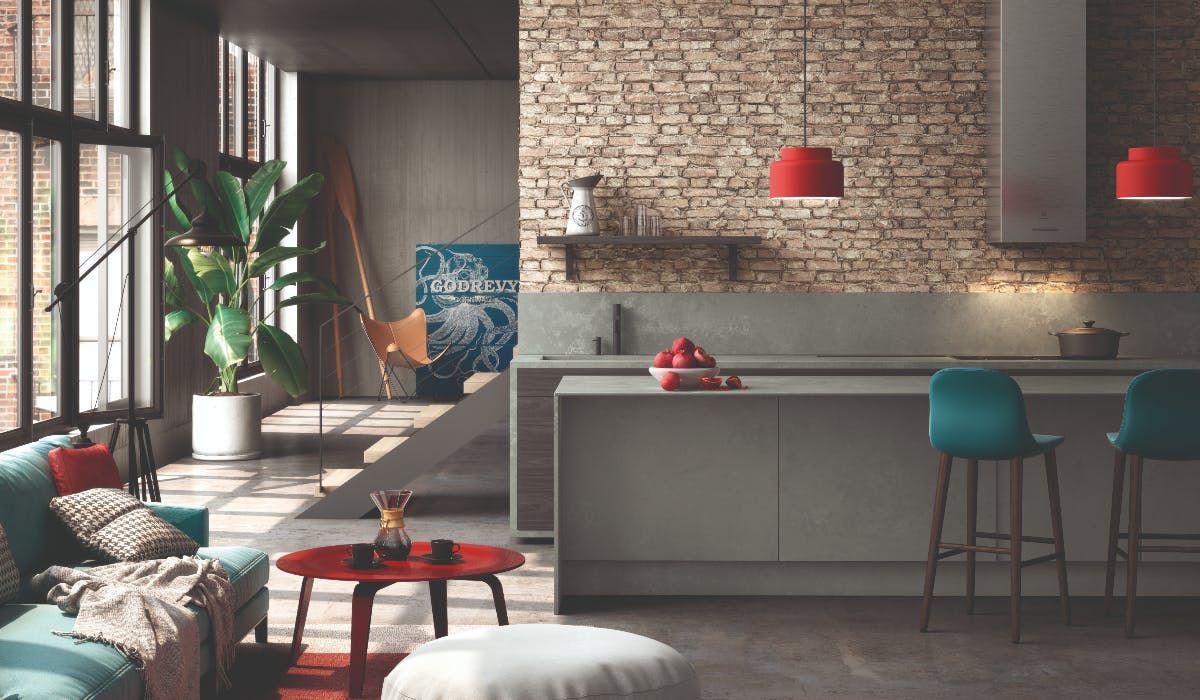 Fabulous Faucet
A faucet with a unique finish will add style to any kitchen design. Acting as the jewellery of the countertop, a faucet can complement your surface. Options such as the Tone touchless pull-down faucet by Kohler, available in six shades and two-tone colour options, are sure to make a big statement in any space.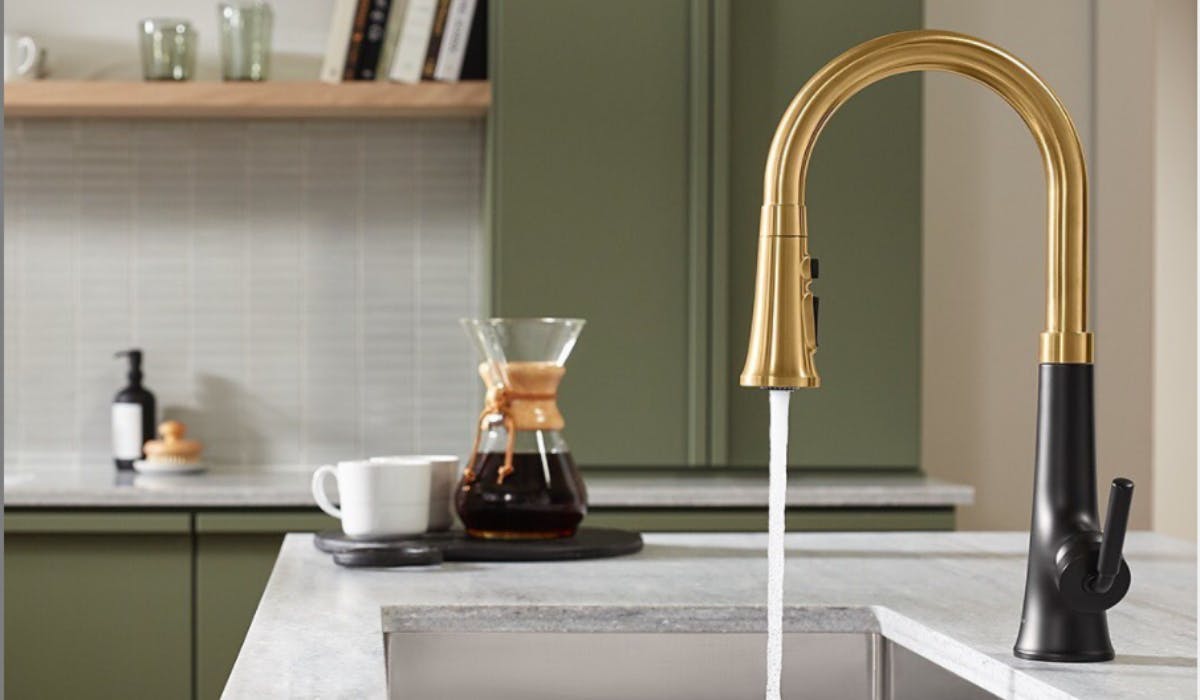 What are your favourite kitchen trends for the new year? Comment below.