Korso
Stonika Xgloss Collection
Inspired by natural stone, Korso is a colour which resembles the delicateness and versatility of Gris Pulpis marble. A colour palette based on earthy tones contrasts with random grey veins of different intensity. Timelessness, visual impact and big personality.
(Click on the finishes to see their texture in the image)
Trend Guide with Cosentino materials
Discover the latest design trends
Download Now
---
Download our guide with the latest trends in the world of kitchen
Ultra Size
Thanks to the size and lightness of Dekton, the design possibilities grow exponentially in kitchens, bathrooms, facades, walls and high transit flooring.
Flooring
Dekton floors are a great choice for areas with high design and performances requirements, indoor and outdoor.
Thicknesses
DEKTON comes in three different thicknesses, depending on application requirements, the desired design and effect, in 8, 12, 20 and 30 mm. The design possibilities of Sensa are endless, know the options in edges for your kitchen or bathroom countertop.
Discover Dekton Slim, the new ultralight 4mm thickness. Check colour availability.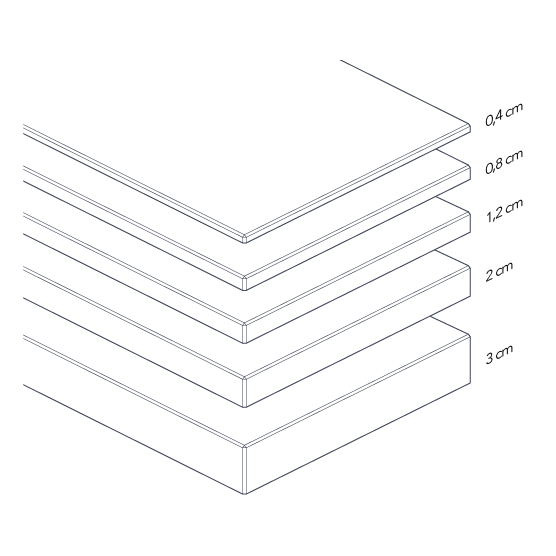 You may be interested in this content