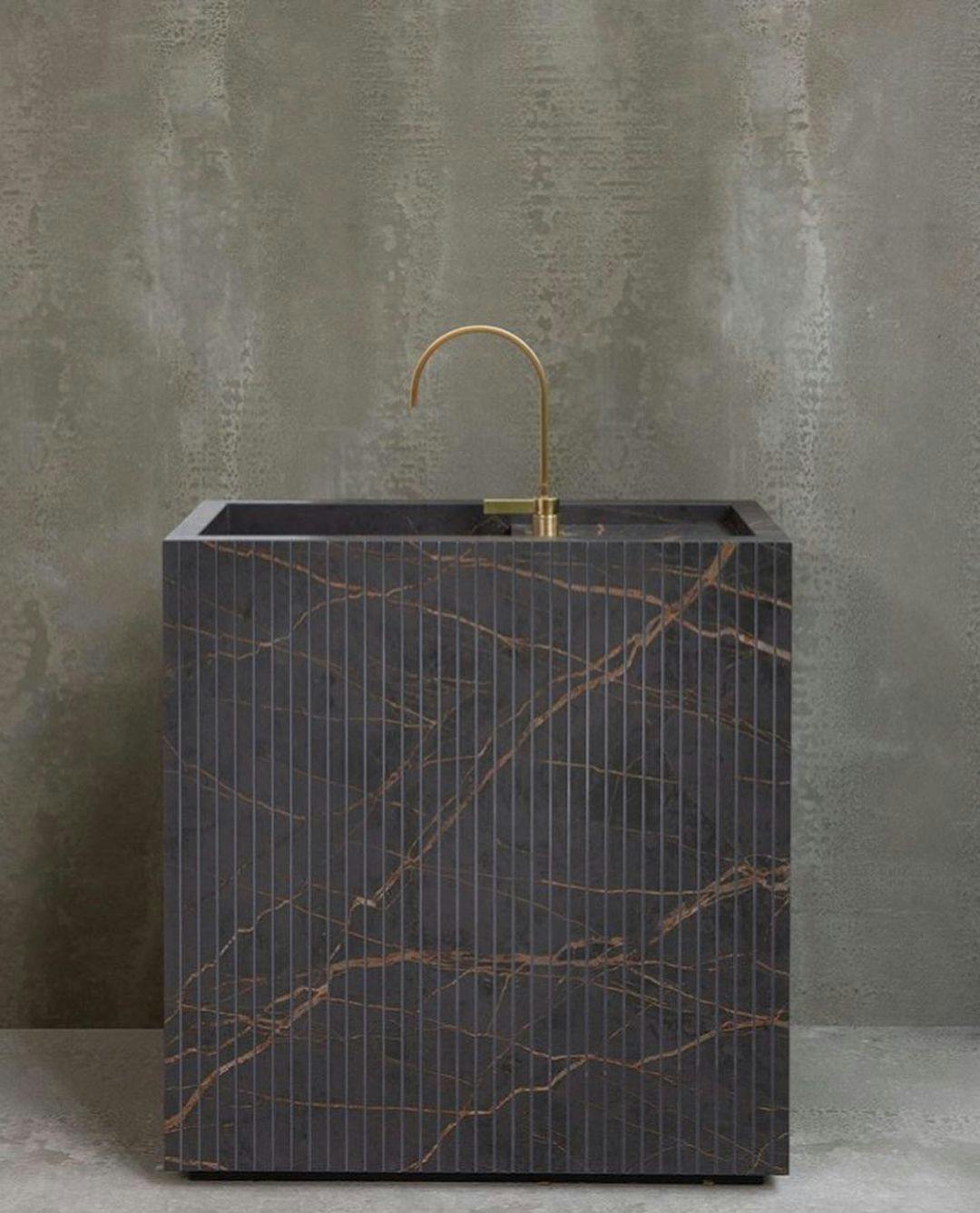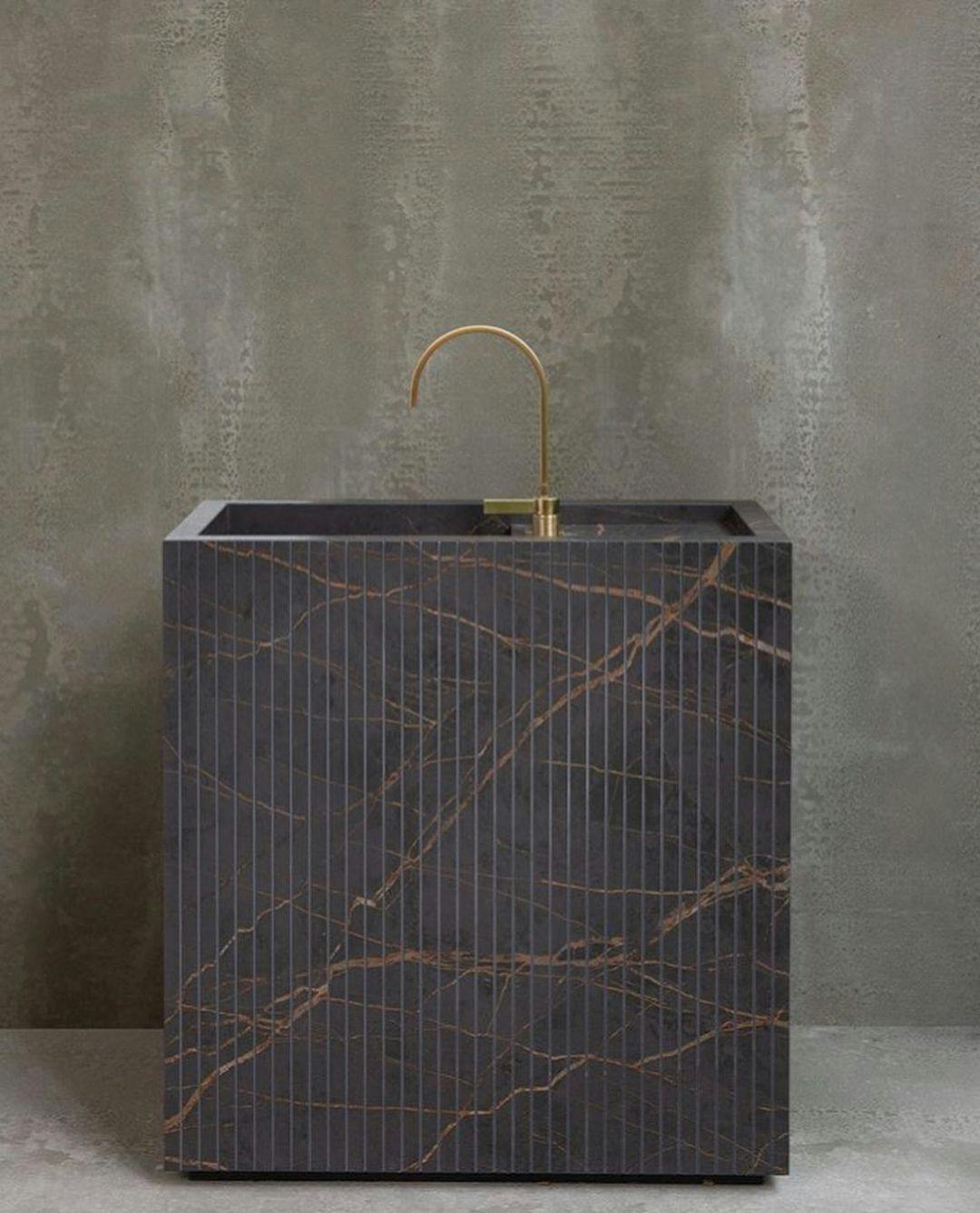 Renowned interior and product designer, Remy Meijers, has designed his latest masterpiece, a unique bathroom vanity for Cosentino that will be showcased in the brand new Cosentino City Amsterdam Showroom.
"I wanted to design a piece of furniture that could be included in a room like a piece of art, and still have practical features", says Meijers of his new vanity, Scondido.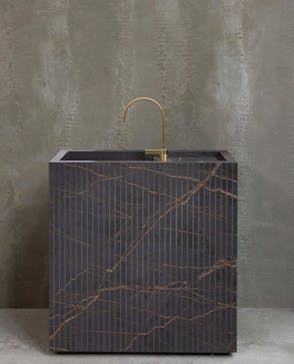 Made entirely of ultracompact Dekton, Scondido is a freestanding vanity that resembles elements of a monolithic block of stone. It features grooves throughout the entire piece that gives it a tough, rustic look with a sense of elegance.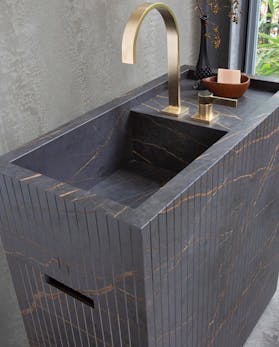 "Scondido stands for hidden, which is a nice contrast since the furniture certainly stands out but has hidden extras." says Meijers. The designer incorporated concealed storage spaces integrated into the side that not only makes the vanity a beautiful focal point, but also renders it functional for everyday use.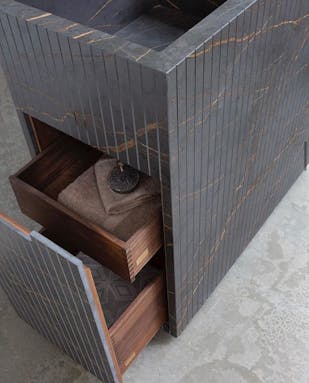 Carefully crafted, the interior of Scondido features custom-made American Walnut wood by Bom Interieurs and the entire piece was custom made by Lenarduzzi Natural Stone using Dekton.