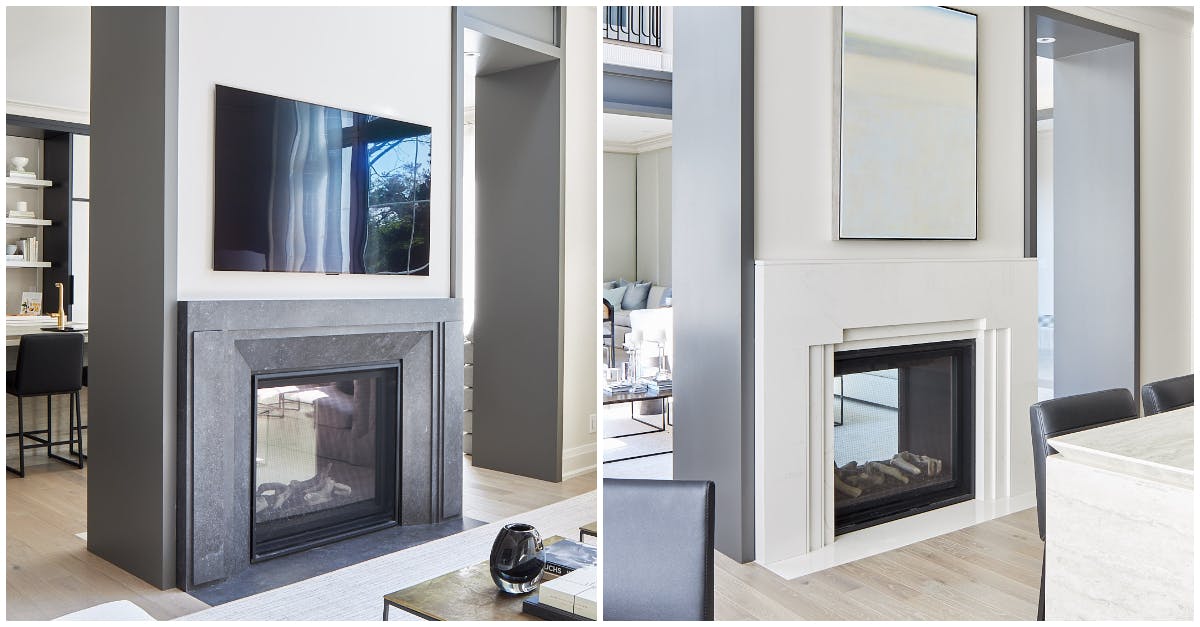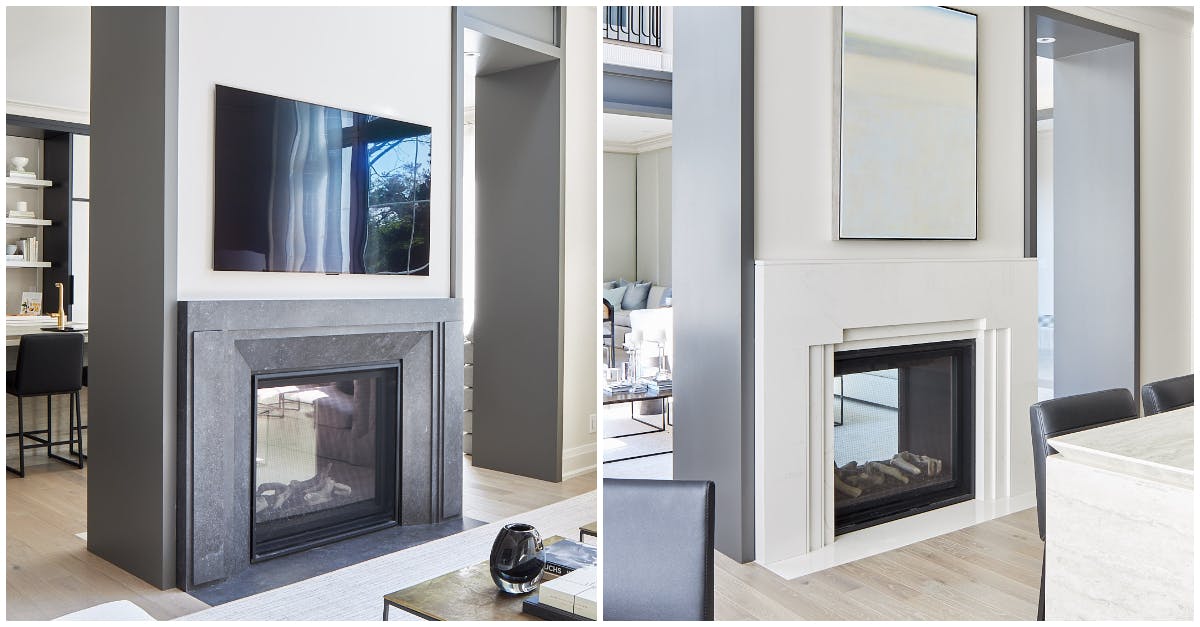 Double the impact: Take a second look at the two-sided fireplace in the 2020 Princess Margaret Lottery Showhome
We're homing in on the key features of the 2020 Princess Margaret Lottery Showhome in Oakville, Ontario and a gorgeous highlight is the double-sided fireplace that makes an impact in both the kitchen and the grand living room. Incorporating details of the home's art deco influence, the fireplace designs show meticulous detail from every angle.

In the living room, the fireplace is cladded using Dekton Fossil in 2cm thickness. Fossil is a dark, matte shade that is characterized by natural veining. It closely resembles Belgian Bluestone, a natural stone quarried in Belgium. Fossil is unique in that it features a texturized element of fossil-like organisms throughout. Marble Plus did an incredible job on the fabrication, creating a geometrical layered design with clean lines and detailed depth. The art-deco inspired fireplace is located in the centre of the living room between two archways that lead into the kitchen. It is the focal point of the room, adding drama to the bright open space.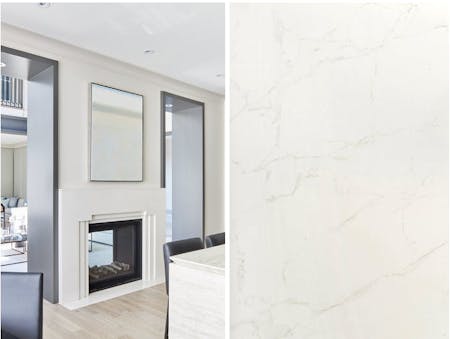 Peering through the glass into the living room, you can see the beautifully appointed kitchen. The kitchen's fireplace is cladded using 12mm Dekton Glacier in a high-gloss finish. Glacier features subtle natural veining in golden tones set across a polished white background. The deco-inspired fireplace features the same colour palette used throughout the space to create a monolithic design statement. Again, Marble Plus fabricated the showstopping fireplace to perfection with sleek lines, paying close attention to detail where the stone appears to be layered. The spirit of the 1920s design style is captured in Dekton!
Brian Gluckstein and his team chose Dekton to clad both of the fireplaces due to the material's high resistance to fire and heat. It is non-combustible and can withstand high temperatures without burning, scorching or cracking. This is how both applications of the stone were able to come right to the edge of the heat source.
For more information on additional applications of Cosentino products featured in the home, click here.