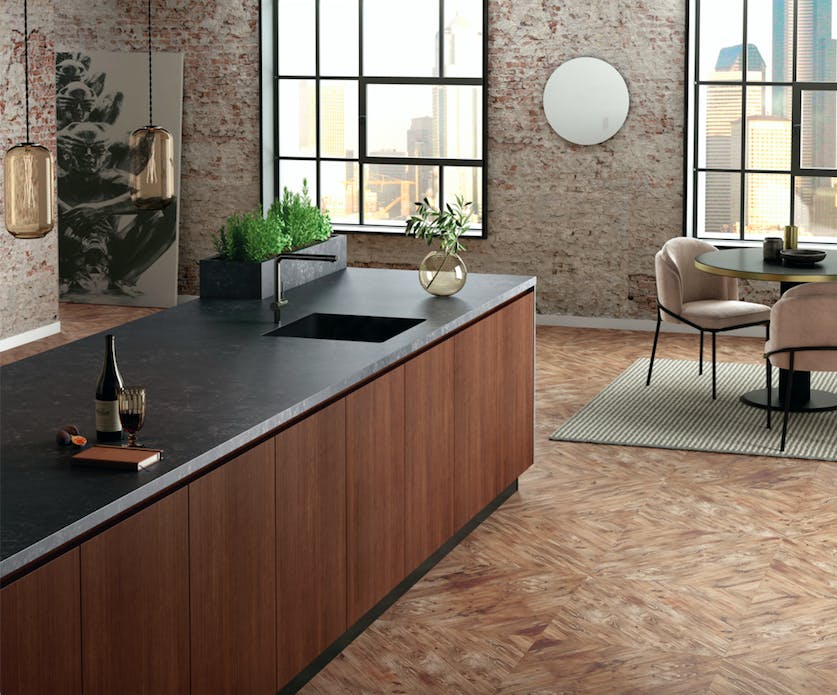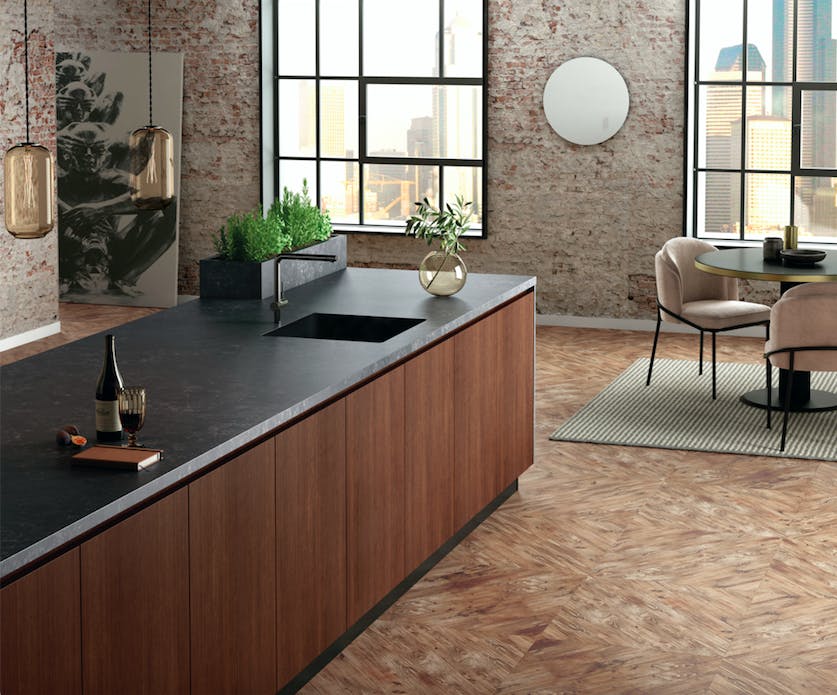 Industrial Detroit neighbourhood inspires Corktown, part of the new Silestone Loft Collection
Cosentino's latest product launch, the Silestone Loft collection, includes five captivating colours inspired by several influential alternative neighbourhoods around the world and their industrial personalities. The collection shades mimic the look of concrete and cement, inspired by abandoned factories, large workshops and warehouses found among these unique neighbourhoods.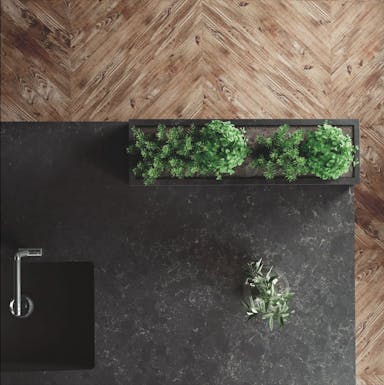 The fifth and final shade launched in the collection is Corktown, inspired by the light and shade of Detroit's oldest neighbourhood of the same name. The historical district emerged amidst steam, pistons and the sound of engines, and was successful and prosperous until the great depression. Despite this set back, Corktown revitalized a few decades ago and now boasts a renewed beauty and an interesting old-meets-new style. The trendy area is now full of breweries, live music venues, eccentric boutiques and industrial-chic bars.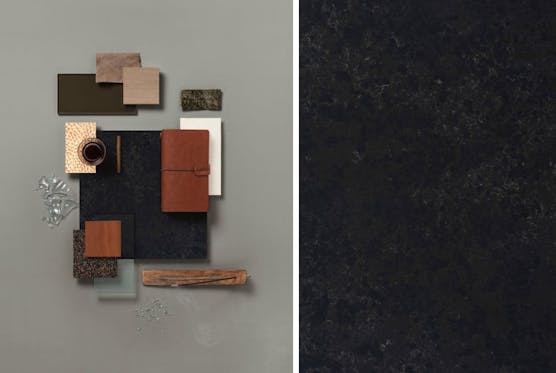 Corktown, the Silestone Loft shade, is the most intense, solid and deep black colour offering in the series. Its dark background blends beautifully with intense brown tones boasting a remarkable extra matte finish. This shade is evocative of worn surfaces that have experienced the passage of time, and pairs well with aged materials such as exposed bricks and subtly-oxidised colours. Open-grained wood and dark saturated hues coordinate perfectly with Corktown to create elegant, sophisticated and mature spaces.
Corktown, as with the other colours in the Silestone Loft Collection, is the first colour series created using HybriQ. This Cosentino-exclusive process repurposes used raw materials in the manufacturing of these new shades. The production process is carried out by employing 98 per cent recycled water and 100 per cent renewable energy. The presence of crystalline silica has also been significantly reduced, and in its place comes a hybrid formula composed of minerals and reused raw materials. This updates the quartz surface with a modern aesthetic while maintaining the quality and beauty of Silestone, backed by a 25-year warranty.
To learn more about the Silestone Loft collection, and Corktown, please visit our website.