Chimneys, lifts and special solutions
The quality, versatility and unique properties of Dekton allow it to be used for covering different elements such as chimneys and lifts. A universe of technical and aesthetic possibilities.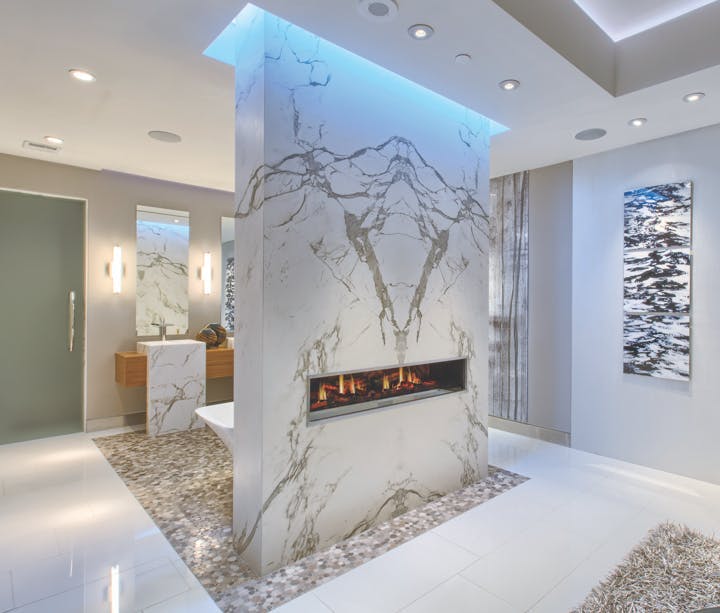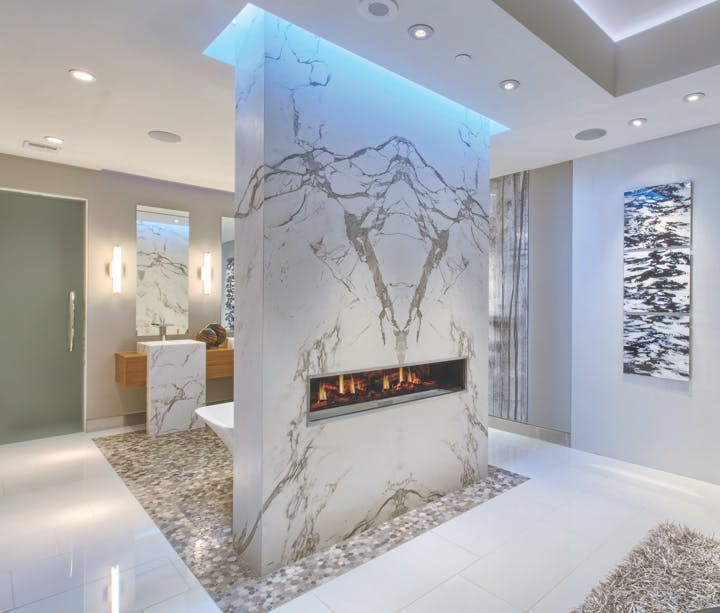 Exclusive Chimneys
Dekton is an ideal material for the exterior cladding of chimneys because it has indispensable properties, such as:
Linear thermal expansion: between 5.1 and 6.5. 10⁻⁶ • ºC⁻1, which allows us to keep joints to a minimum
Dekton can be used as exterior cladding on the front or side of chimneys, separated from the heat by a refractory interior wall. It is not recommended for use inside chimneys because of the variability of conditions and temperatures that may occur.
For more information, see our manual: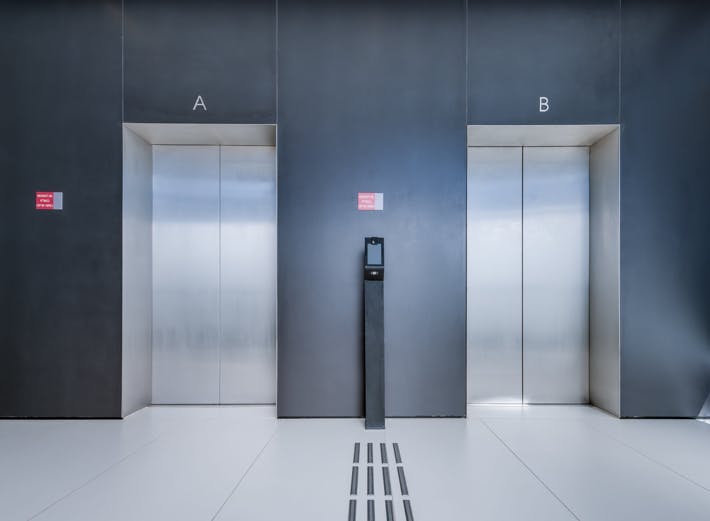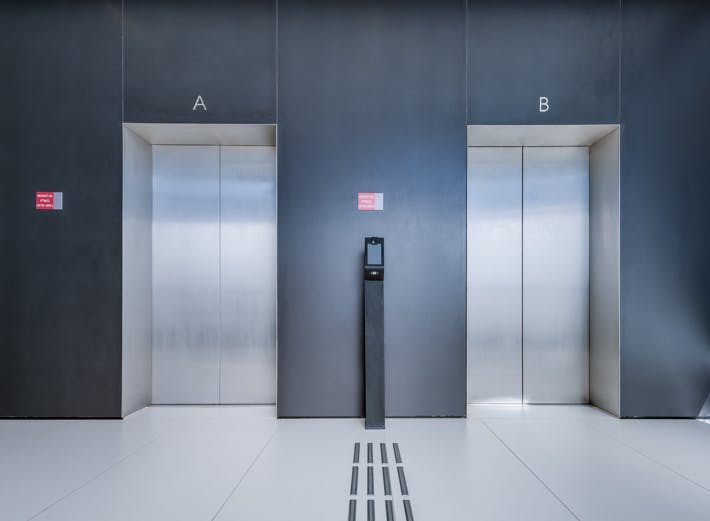 Light Lifts
Because of their requirements, elevators are a perfect setting for applying Dekton.
• Thanks to our 4 mm thickness surface, Dekton Slim, the weight of the lining is minimized and the counterweights of the lift can be reduced.
• Dekton can be provided meshed, increasing the flexibility of the material, which makes it adapt to the vibrations of the lift.
• The vertical walls can be covered with a single piece, in a simple installation, saving time in the process.
• The pieces can be made to include lift accessories, such as handrails.
• The floor of an elevator can be covered with other thicknesses, such as 8 mm or 12 mm.
• Elevators are high traffic spaces, which are exposed to scratching and staining; Dekton solves this issue thanks to its high-quality properties.
Do you need help with your project?
Get in touch with our specialists for advice
Do you need help with your project?
Get in touch with our specialists for advice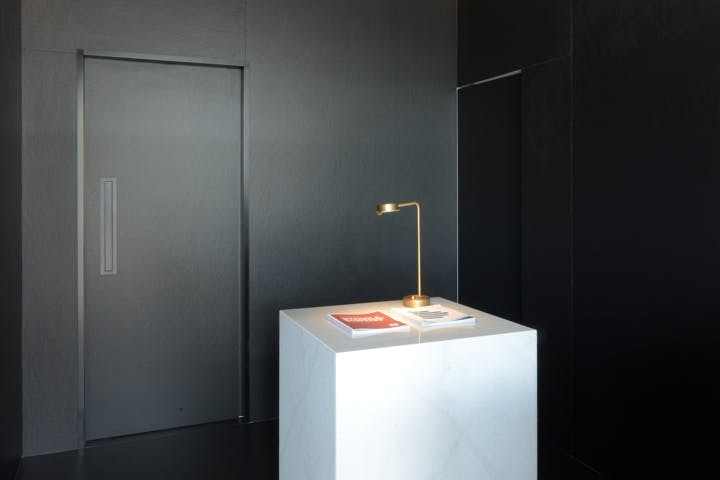 Light and safe doors
Doors are distinctive elements within the interior space; sometimes we want them to be identifiable and at other times we want to preserve the homogeneity of the space. Dekton allows us to cover these pieces and to play with these elements.
Its minimal thickness of 4 mm and 8 mm make it ideal for this application, due to it being very lightweight, which allows for ease of movement.
Contact us!
If you would like to receive a free sample or tailored advice, please fill in the form.