Case Study
Dekton for wine tasting at the medieval castle of Château de Fayolle
@chateaudefayoll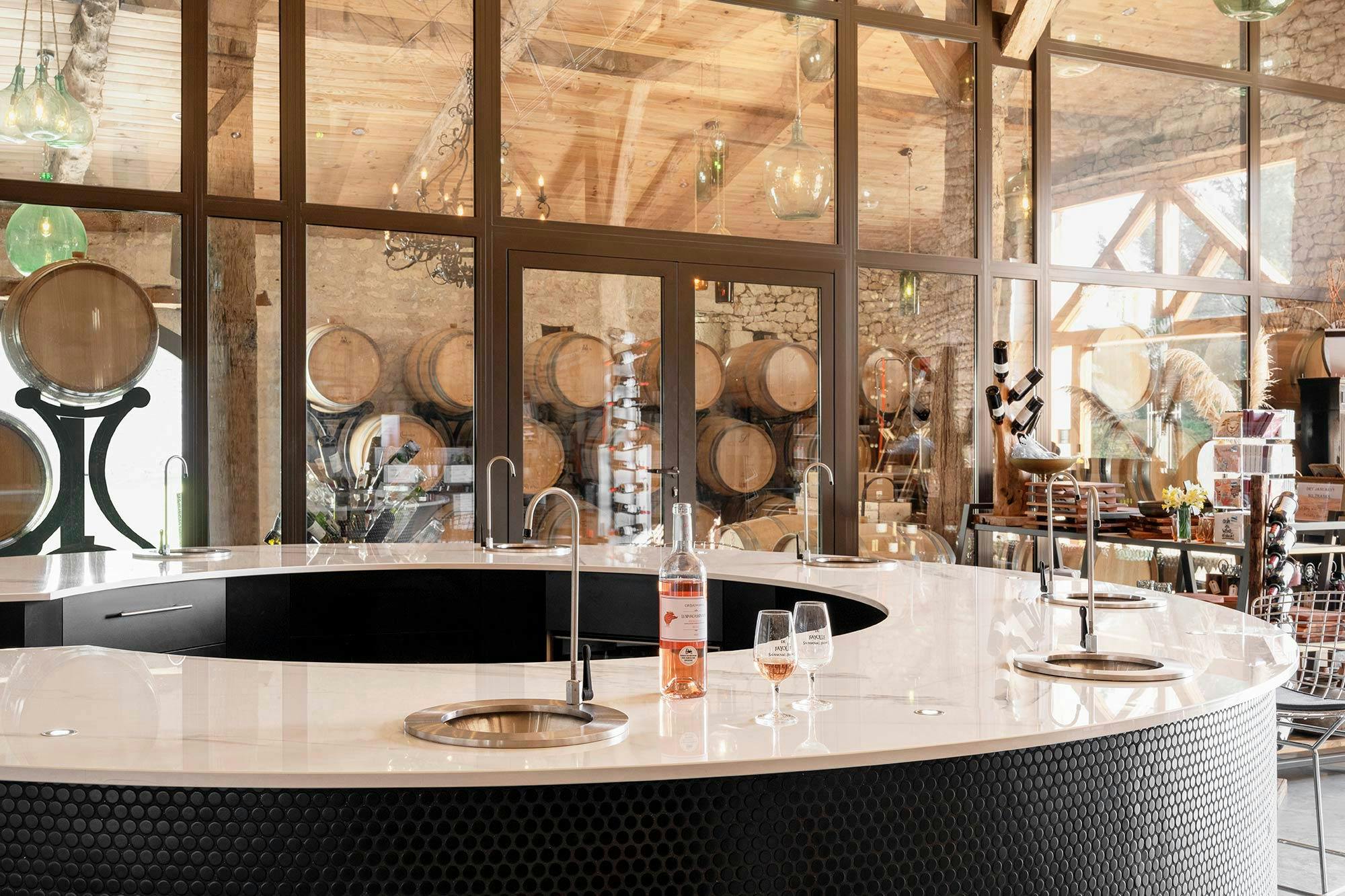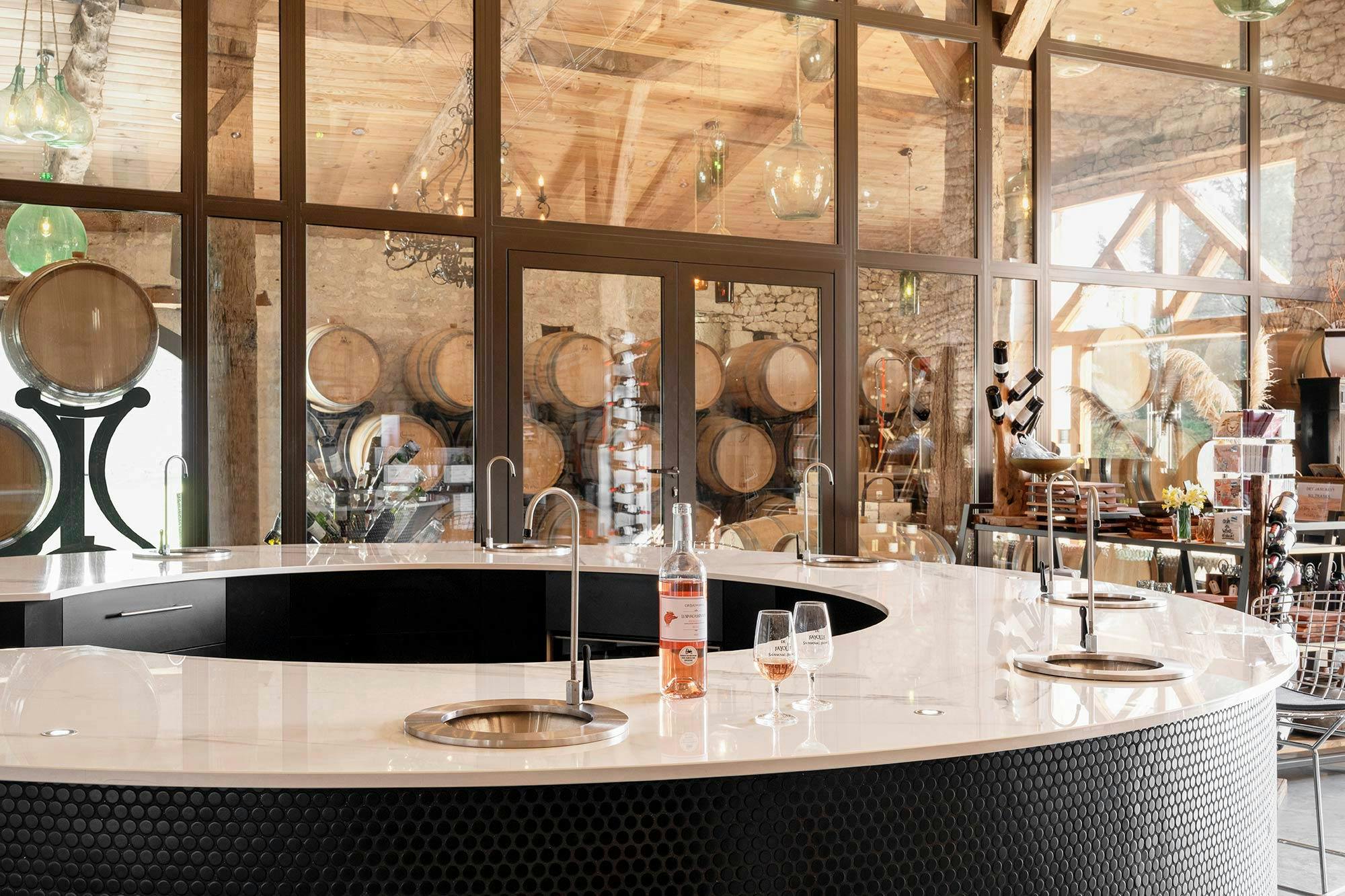 Location
Dordogne (France)
Application
Wine tasting table
Architecture/Design
@chateaudefayoll
With a historical past dating back to the 14th century and 14 hectares of vineyards dedicated to wine production, the Château de Fayolle is a wine tourism paradise in France. Located in the Dordogne region, the castle is a dream come true for its owners, Frank and Riki Campbell, two American oenologists from South Carolina who spent three years looking for the perfect location for their project.
The Château de Fayolle fully met their expectations. On the one hand, it has a vineyard with the perfect terroir to produce high quality wines. On the other hand, its spectacular castle offers the perfect setting for a wide range of events. Built in the 1480s by Jean Joubert de Fayolle, the castle features a large wall running the length of the property, an 18th century dovecote, a lake and an old mill.
A tasting space in dialogue with the past
The historic and traditional character of this stunning place establishes a dialogue with the present and innovation in its interior spaces. Its tasting room, where wine made from grapes harvested on the property is tasted, is clear proof of this.
The contemporary design of this area combines the tradition of wine culture with bold shapes and high end materials, such as Dekton, which provides the surface for the tasting table. Circular in shape and designed as a monolithic bar, the table creates a perfect dialogue with the wooden ceilings and the glazed walls that allow a view of the barrels.
The colour chosen for its surface was Aura 22, a shade inspired by Calacatta and Carrara marbles, featuring a white background crossed by grey veins that give it a natural and classic touch. Its flawless design is combined with the technical features of Dekton, a material with very low porosity capable of perfectly withstanding wine and food stains and which, thanks to its easy maintenance, guarantees many years of wine tastings and pairings.
Cosentino's materials used in this project