Case Study
A distinctive façade for a residential building in Lugo
Dmanan Viviendas SAU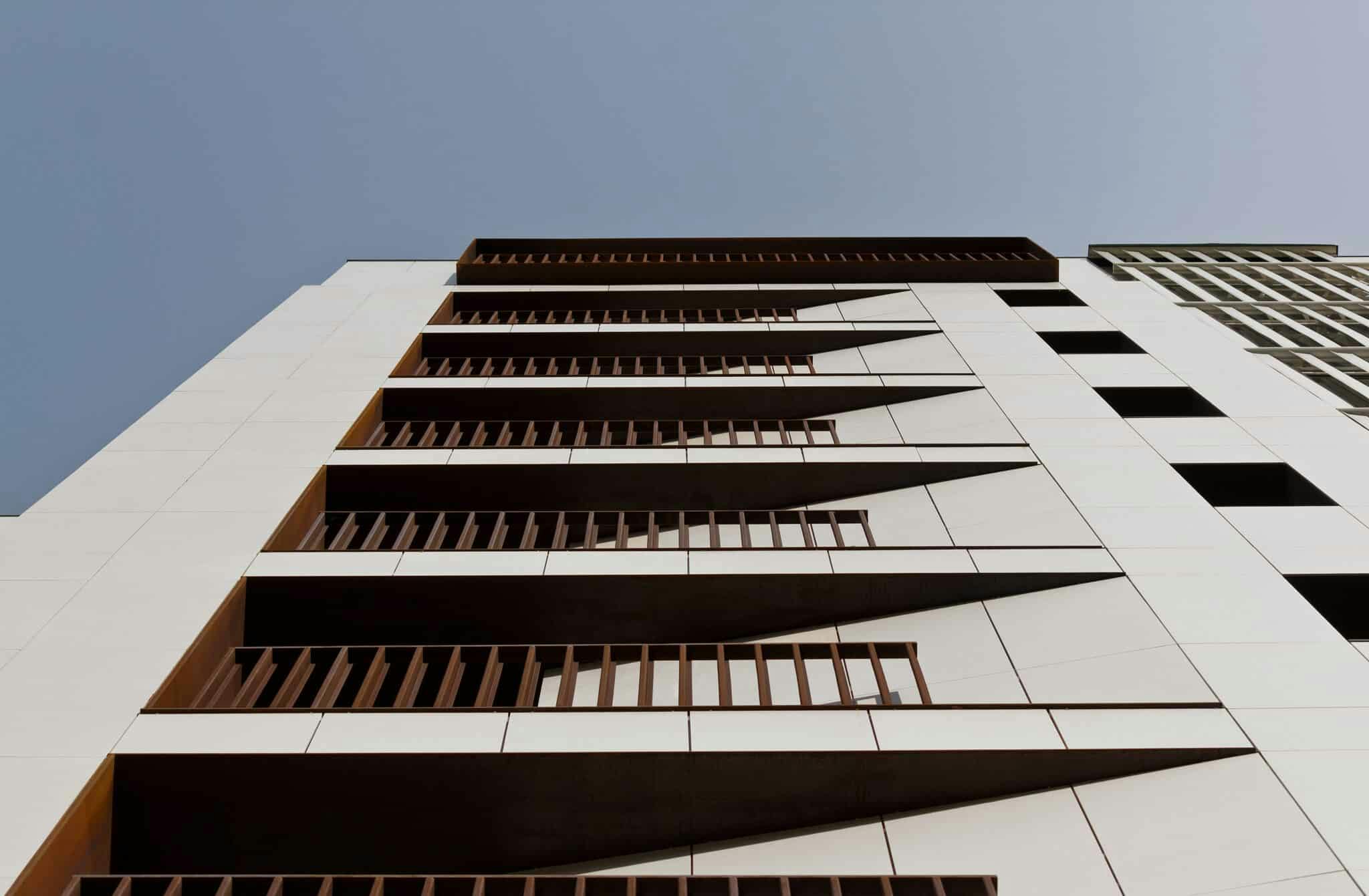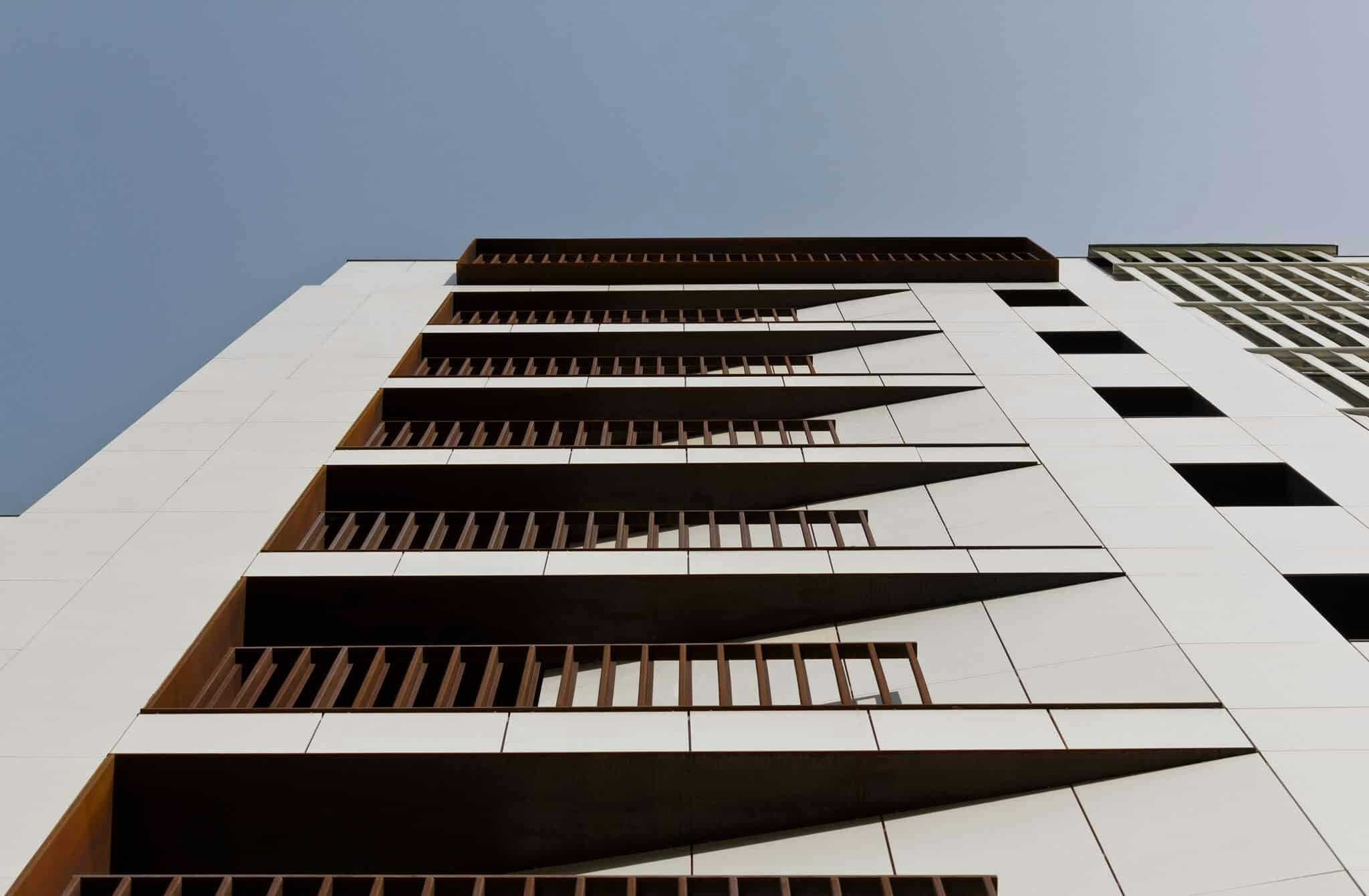 Material
Silestone I Dekton
Architecture / Design
Architects: Patricia Montes, Antonio Rodríguez García, Carmen Boedo Blanco (Aringal SL). Engineer: Juan Leira González (Aringal SL). Project team: Juan Leira González (BREEAM Consultant, Engineering), Antonio Cunha Mera (CEO of Aringal SL), Salomé Losada Pérez (Technical architect), Gabriel Fuentes Ricoy (BREEAM Consultant). Collaborators: María Jesús Cigüenza (Drafting), Zatón Diseñadores (infographics and virtual reality). Construction company: A Valiño Narón SL. Façade: Marmolería José Rey.
Application
Ventilated façade, Worktops
Colour
Silestone White Storm, Miami Vena, Eternal Marquina, Noka, Royal Reef, Marengo | Dekton Edora, Entzo, Kairos, Laos
Thickness
Dekton Edora 8 mm
This eight storey building, whose façade stands out in the landscape, is situated in the residential neighbourhood Aguas Férreas, in Lugo (Spain). For its design, "one of the basic premises of the developer, Dmanán Viviendas, was to design and execute an environmentally friendly building with an appearance that would stand out from its surroundings", explains architect Patricia Montes from Aringal SL, the architecture and engineering firm in charge of the project. Therefore, from the very beginning of the project, Aringal's work focused on combining the client's objectives with the philosophy of its own company, which is very committed to incorporating sustainability into its projects.
The majestic appearance of the façades and their clean design gives this building a unique character. "The straight forms, terraces, window openings and materials used are its unique features", says architect Patricia Montes. Two materials were combined in the façades of this building, creating a play of textures: Dekton Edora, a light grey shade with a minimalist look, and Corten steel.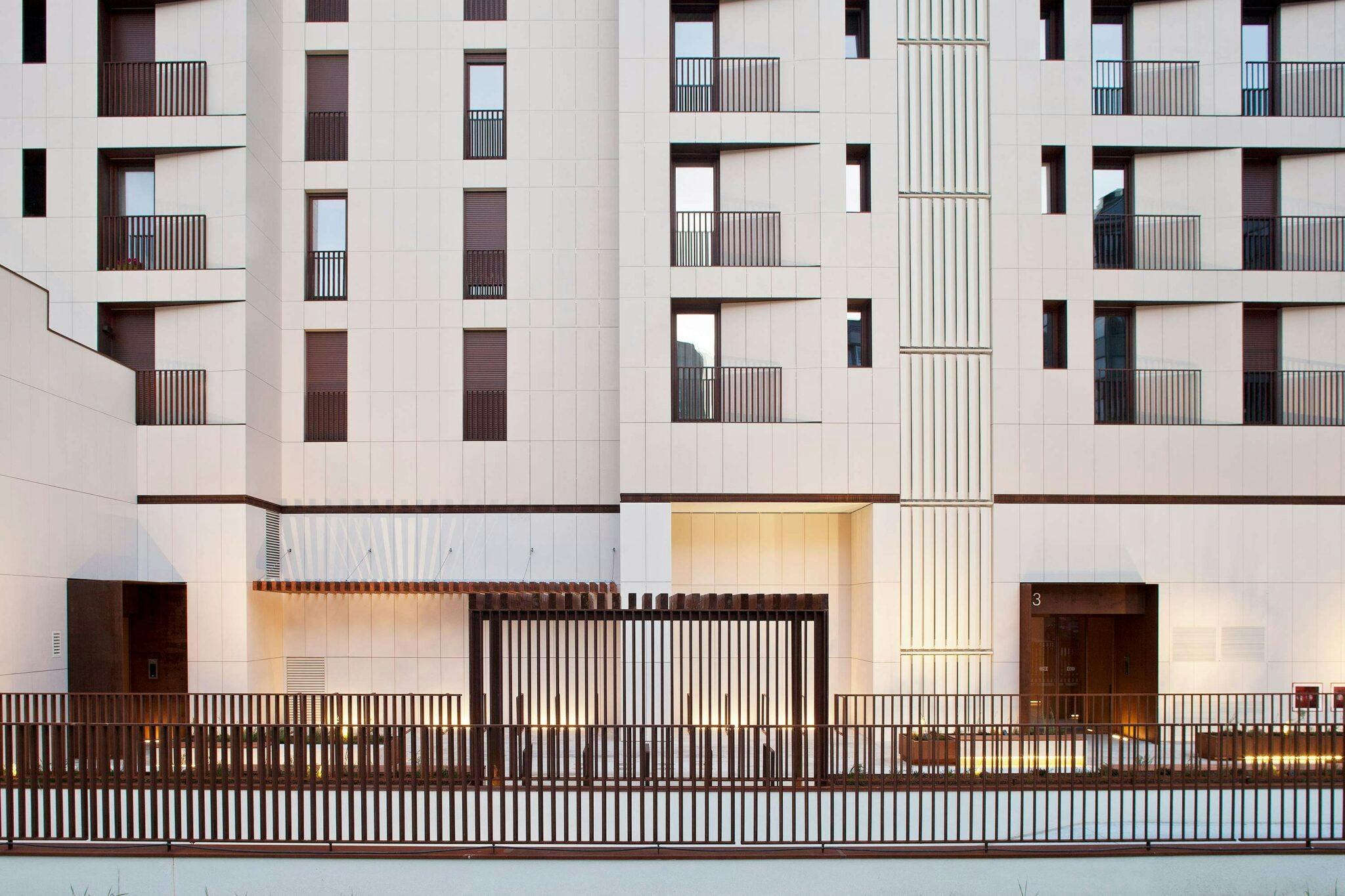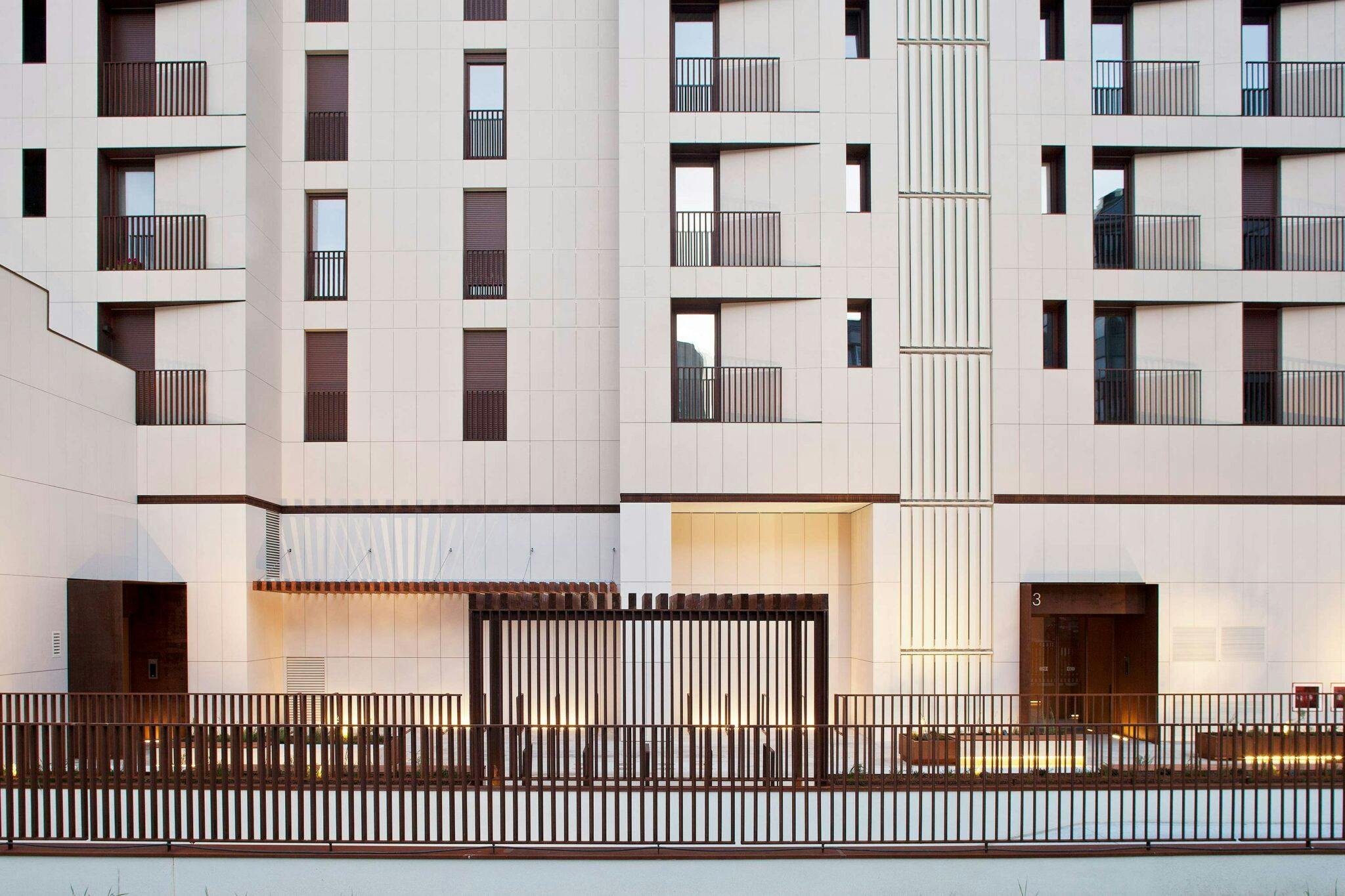 "Dekton and Corten steel, a material whose colour changes continuously throughout the oxidation process due to the effect of light and atmospheric conditions, are combined in the façades, giving the building the distinctive final appearance sought by the planners", says Montes. Both materials form a perfect combination in compliance with the Guía de Colores y Materiales de Galicia (Guide of colours and materials of Galicia). "In this way, they contribute to the proper integration of the building into the landscape and to a better quality of public space". Dekton's properties are also perfect to go hand in hand with Corten steel, a material that forms a surface oxide layer that could stain the materials used on the façade. "Something that does not happen with Dekton thanks to its zero porosity, a result of a sintering and ultra-compaction process exclusive to Cosentino", says Montes.
Stylish shapes
According to the studio, orientation, views and location were decisive in the design of this unique building which houses a total of 32 flats. "The sunlight and the wide, clear views to the south-east determined the location of the building's rooms, with the main rooms facing southeast and the sleeping areas facing north-west, opening onto the common space that gives access to the dwellings". The south-east façade, with large terraces framed by Corten steel volumes running along the façade as an extension of the main rooms of the flats, opens up to the clear views of the valley. Meanwhile, the window openings on the north-west façade, also framed in Corten steel, are designed to optimise the capture of natural light.
Do you need help with a project?
Contact our specialists for advice
Do you need help with a project?
Contact our specialists for advice
"Dekton and Corten steel, a material whose colour changes continuously throughout the oxidation process, are combined in the façades, giving the building a distinctive final appearance".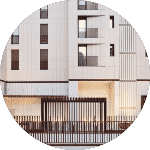 Aringal SL
A commitment to sustainability
The projects of this architecture firm are characterised by pursuing maximum sustainability and opting for Breeam certification with the aim of reducing the environmental impact on the surroundings. To this end, they apply passive design strategies, minimising the use of resources such as energy or water, and opting for the use of materials with a low environmental impact. "In this sense, the use of Dekton ensures thermal comfort thanks to its technical properties. It is also a material with a low level of VOCs and has an environmental product declaration (EPD)", concludes Montes.
Cosentino's materials used in this project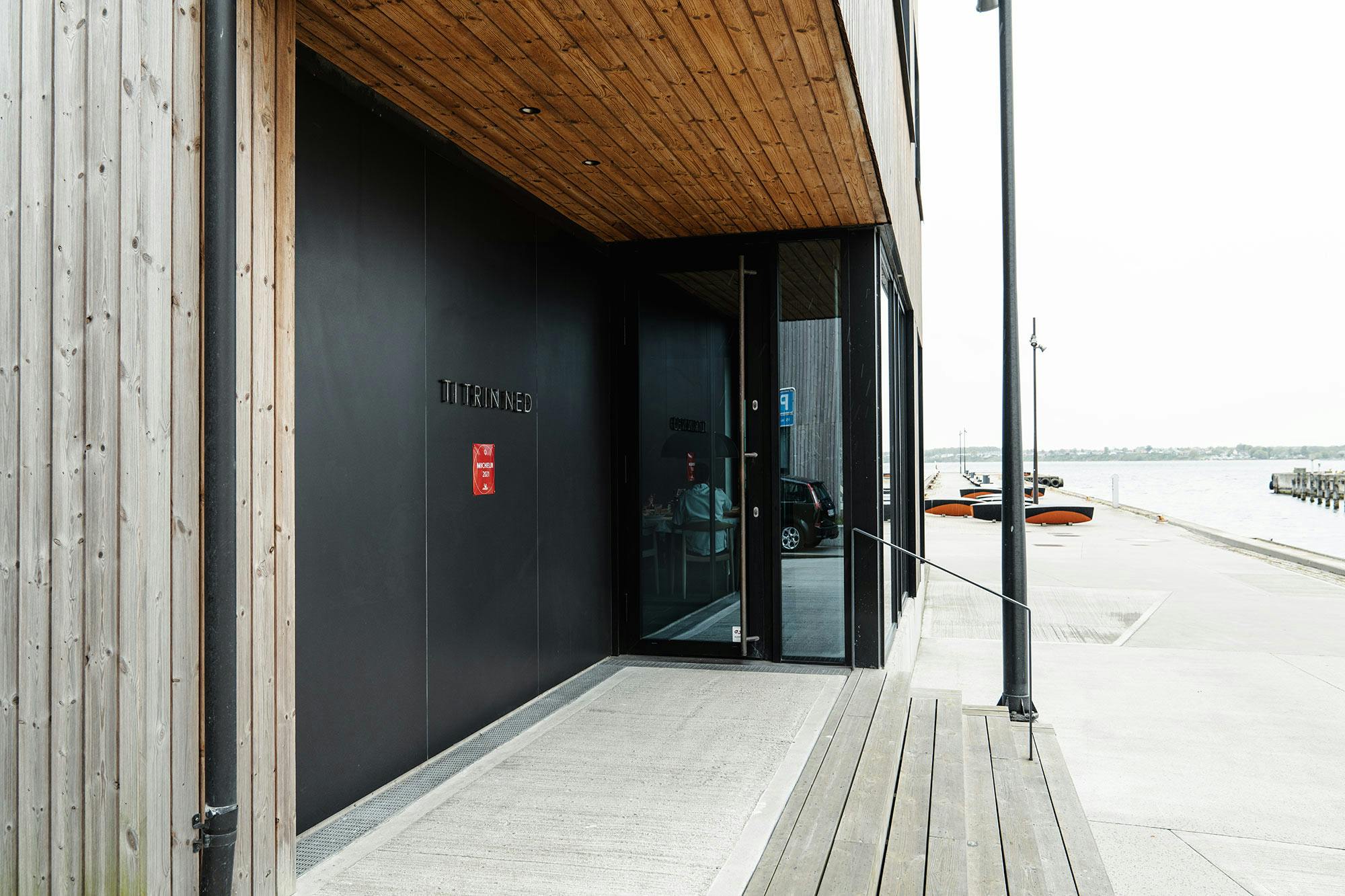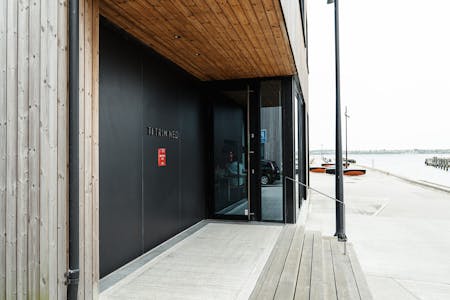 This Michelin-starred Danish restaurant uses Dekton on its façade to withstand the harsh marine environment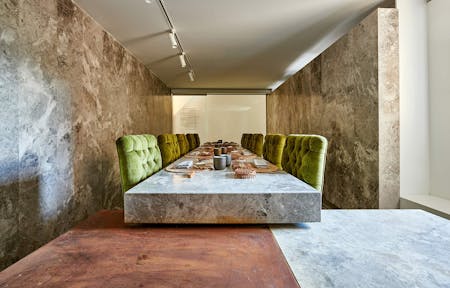 Two restaurants with a shared kitchen achieve visual continuity thanks to Dekton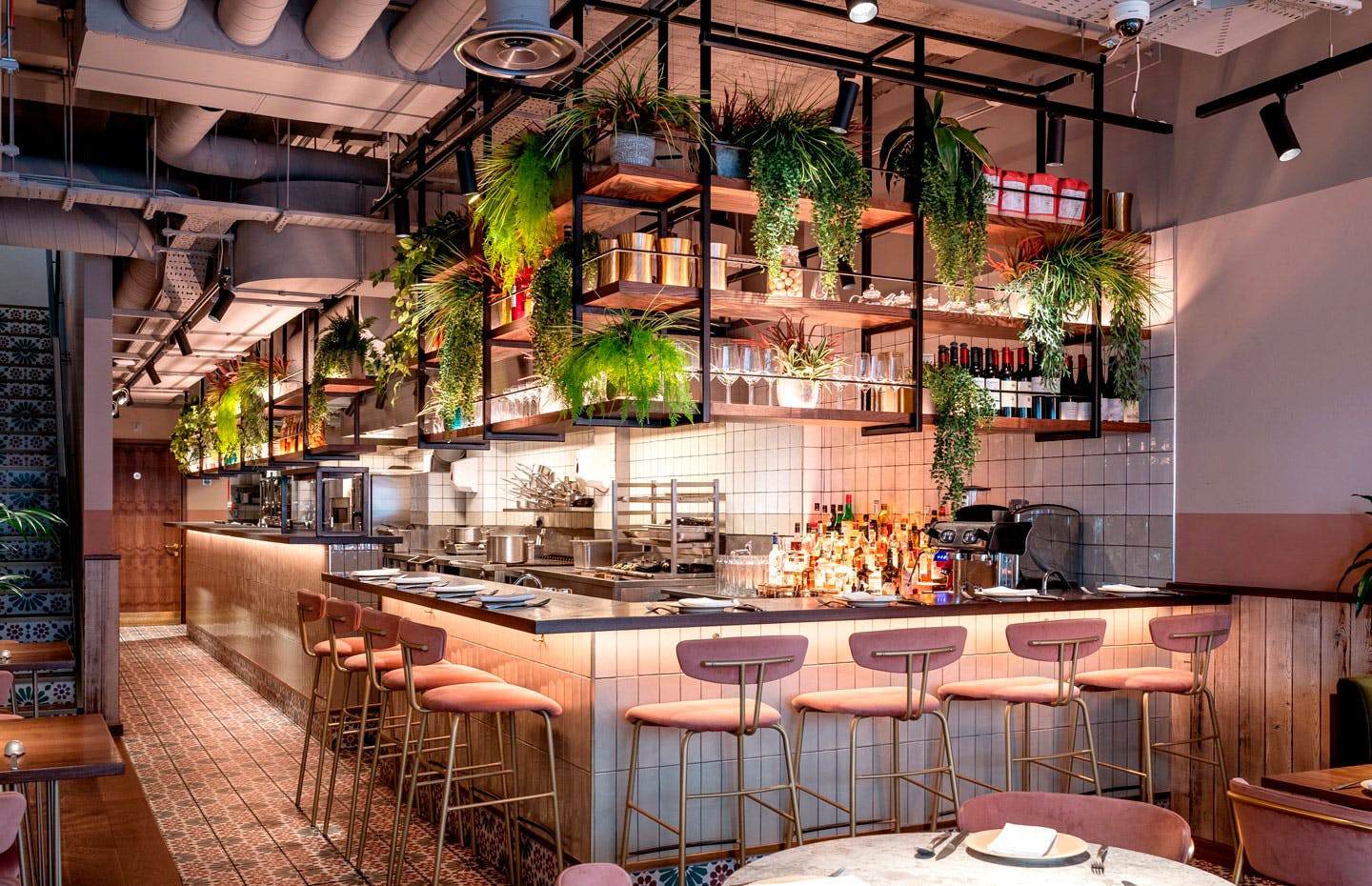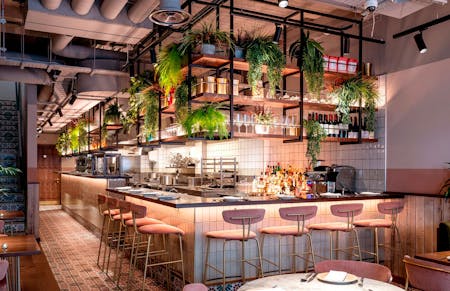 Dekton adds character to a neat and refined London restaurant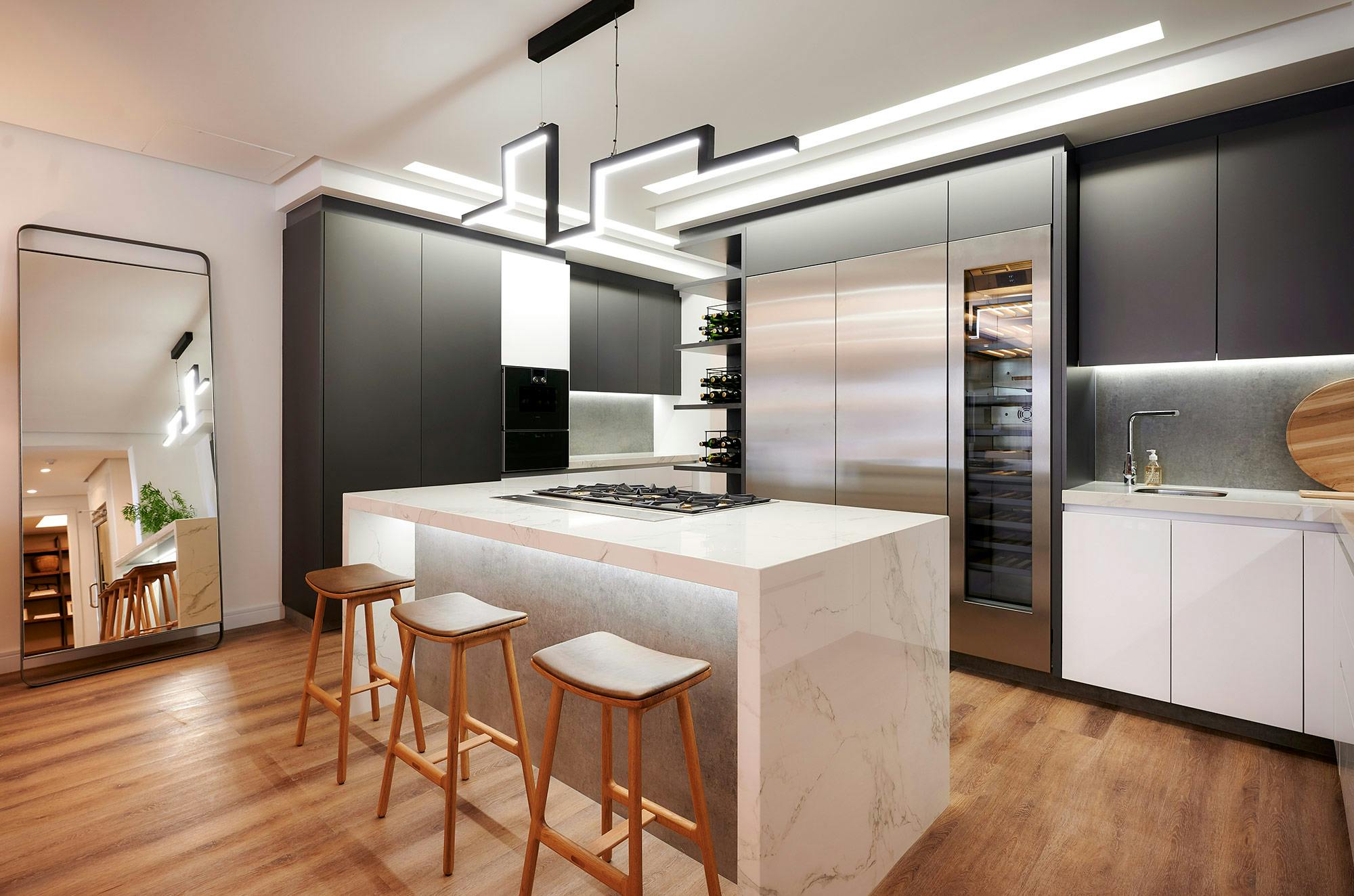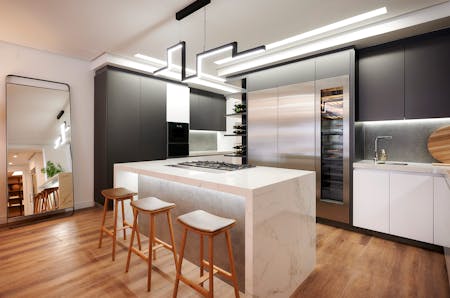 Dekton showcases its versatility in a high-end residential development in South Africa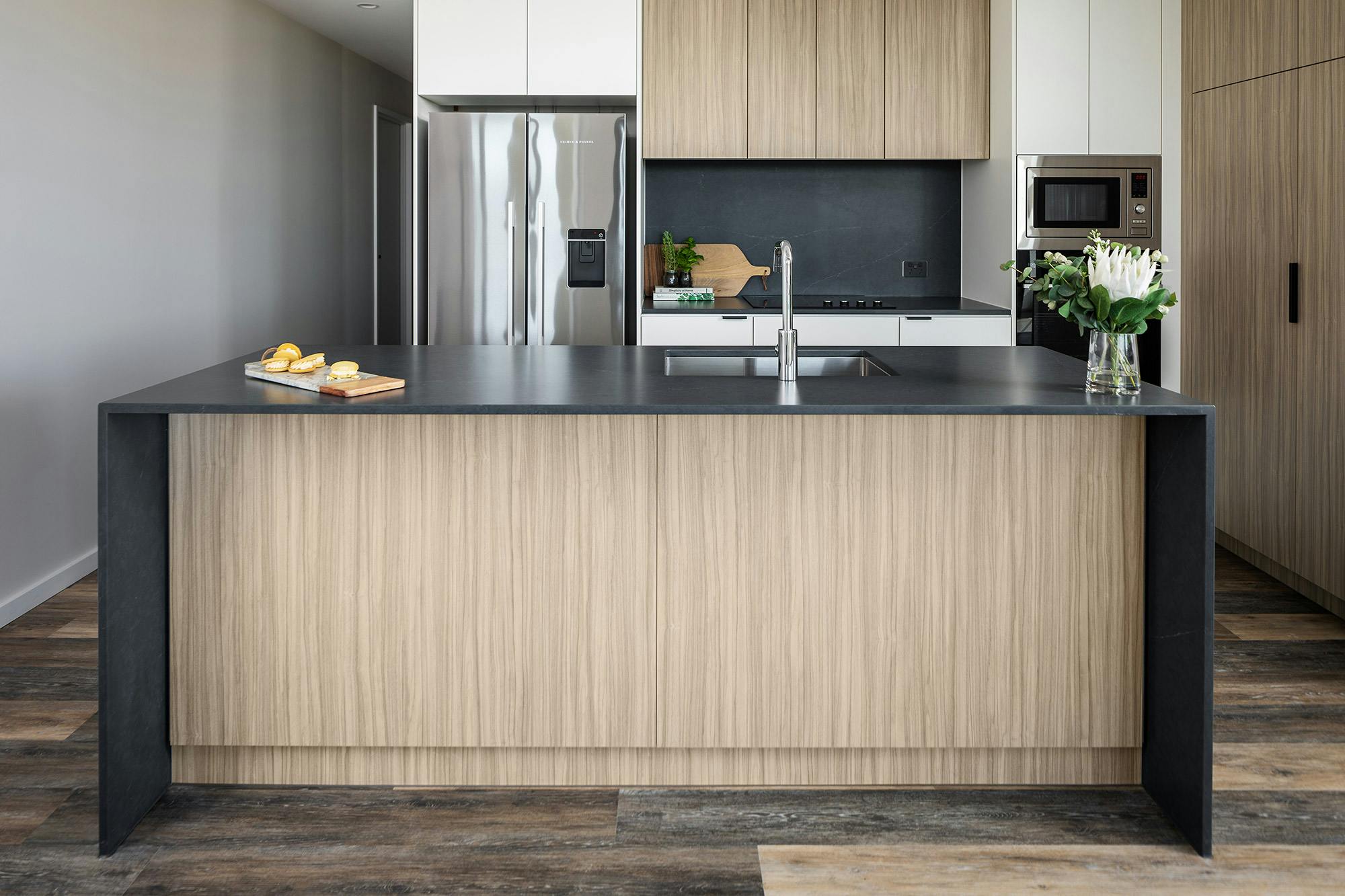 A luxurious rental building chooses Cosentino for its durability, elegance and sustainability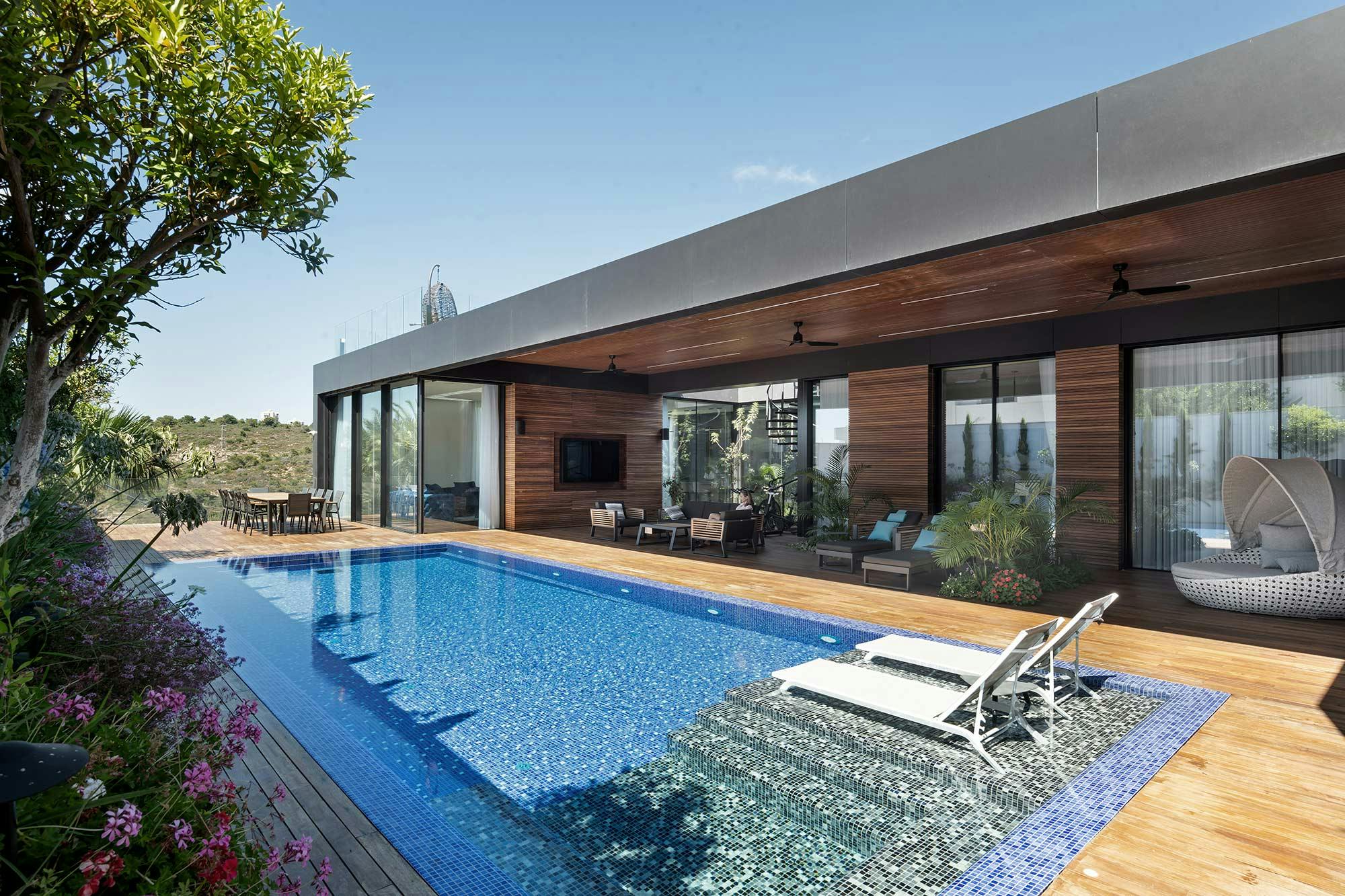 Glass, Iroko timber and Dekton for a façade with a lot of character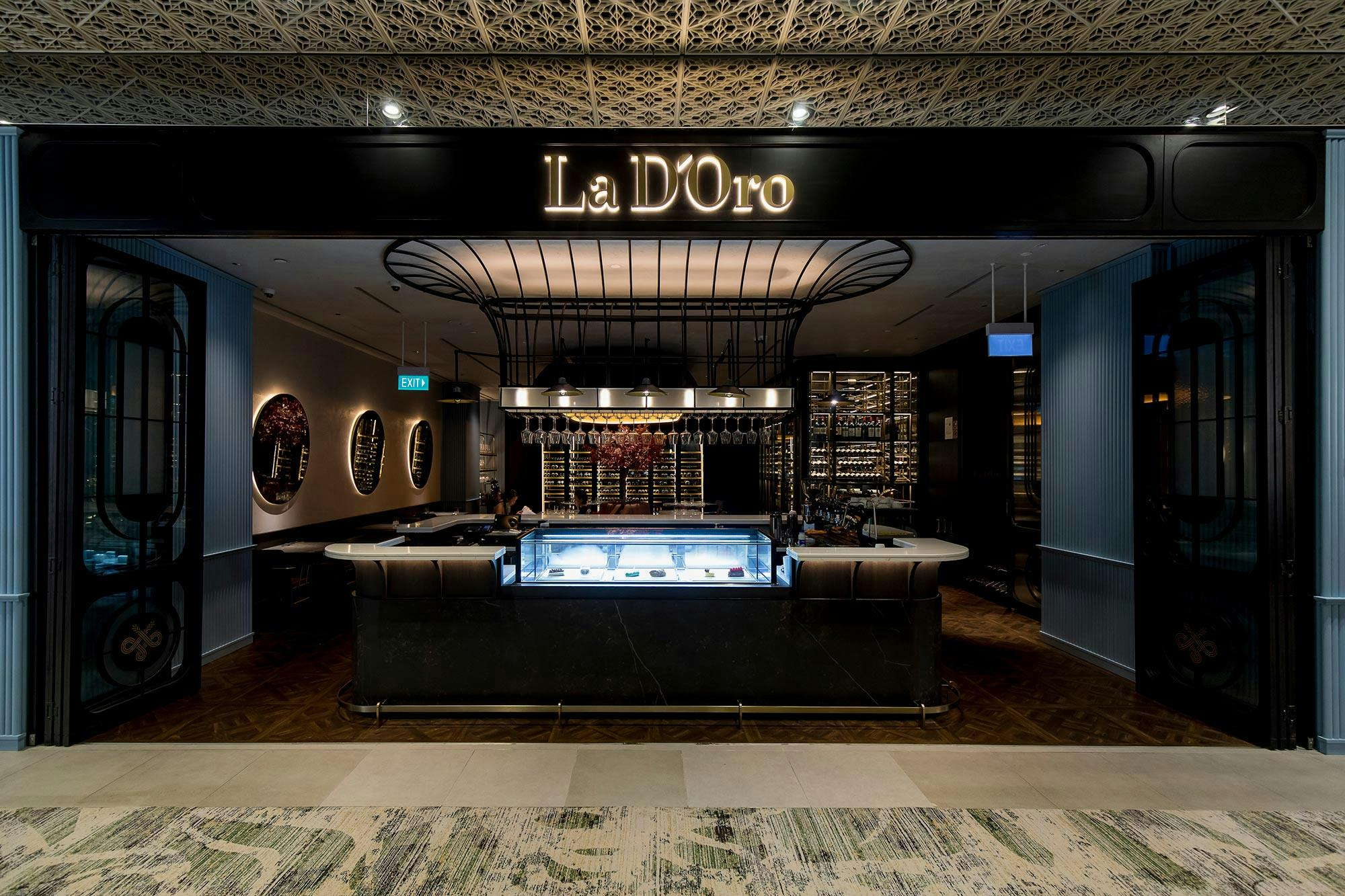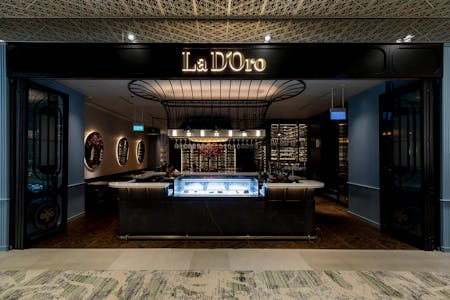 This ground-breaking haute cuisine restaurant in Singapore relies on Cosentino's functionality and elegance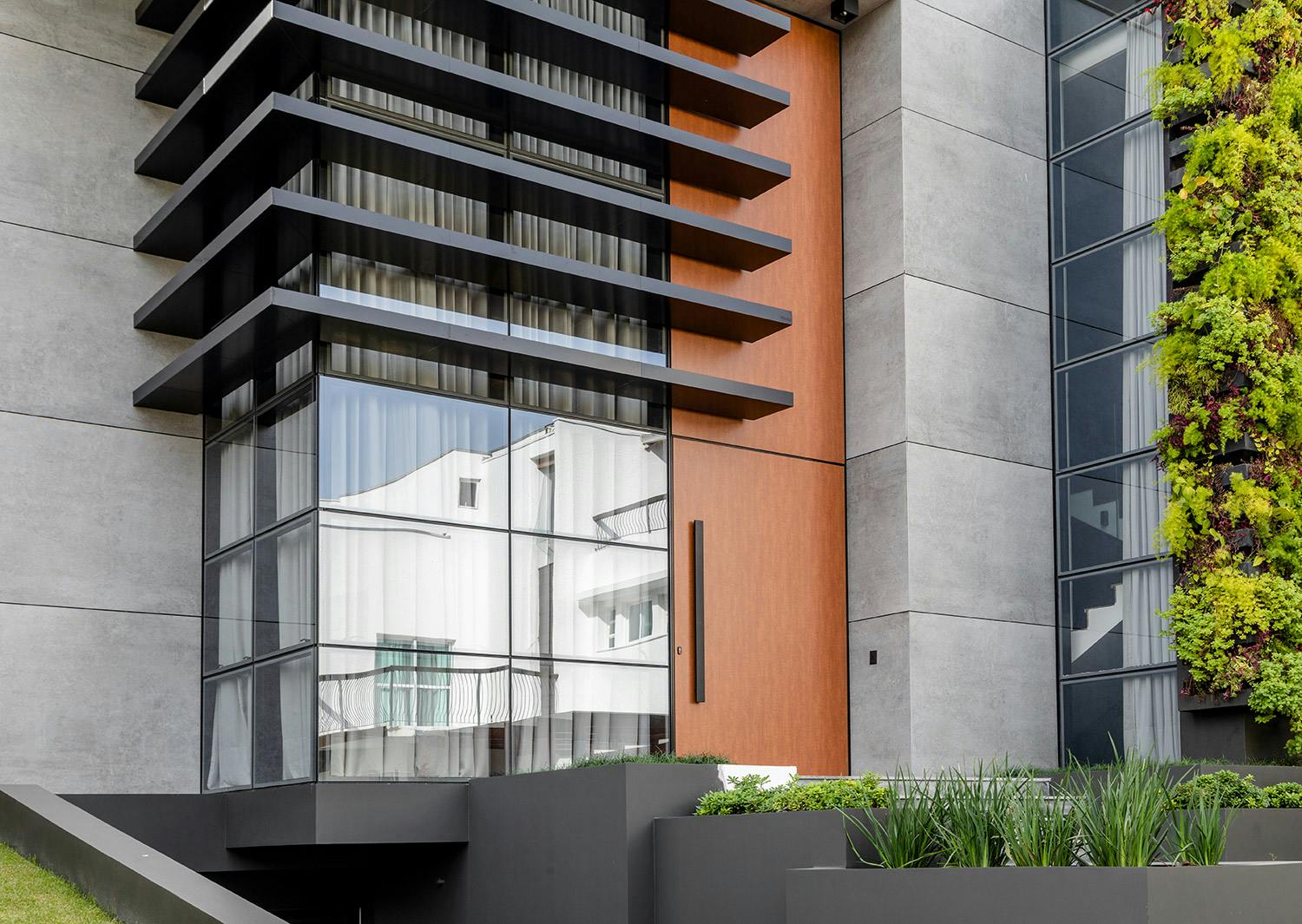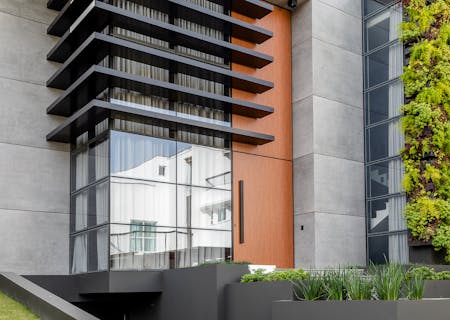 A very sturdy home by the sea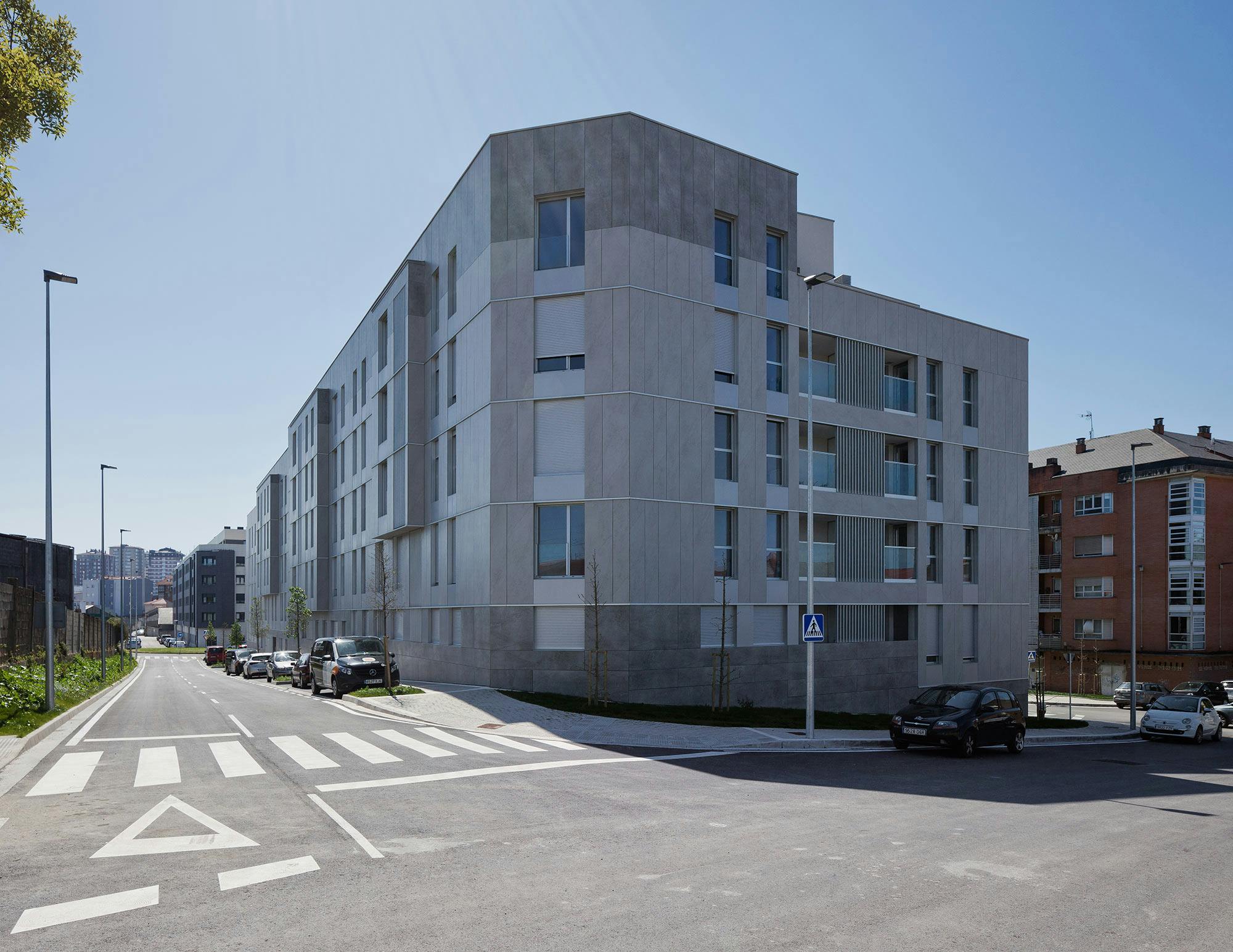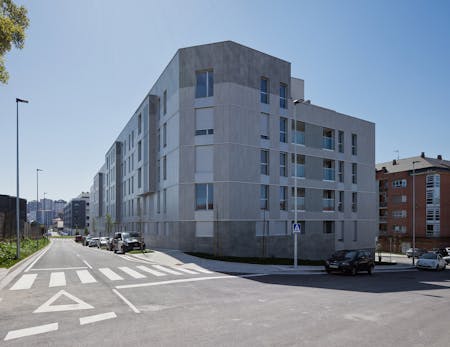 Compact style for a subsidised housing building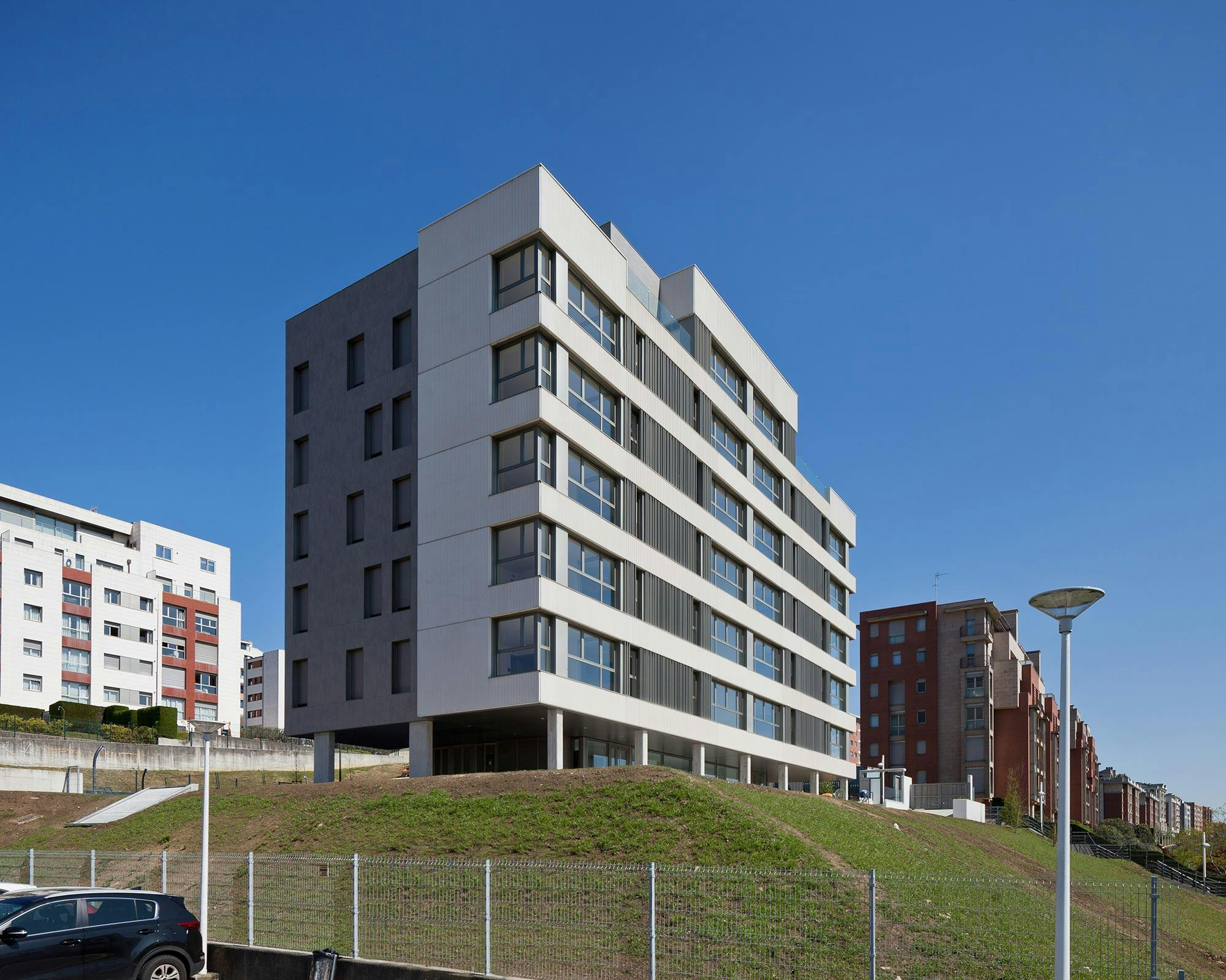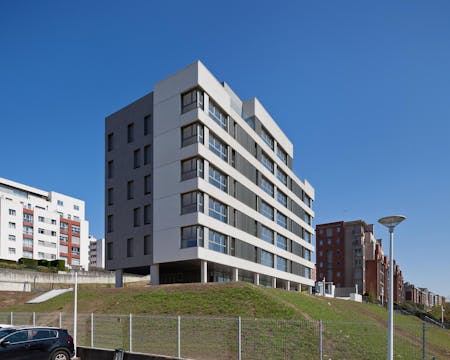 A façade that masterfully combines concrete, steel and Dekton
Professionals form
Do you need information or samples of any of our materials? Would you like to establish a business relationship with Cosentino?