Cosentino Case Study
Singapore's most creative kitchen brings Dekton out to play
Essential Details Interior Design and CJWHDesign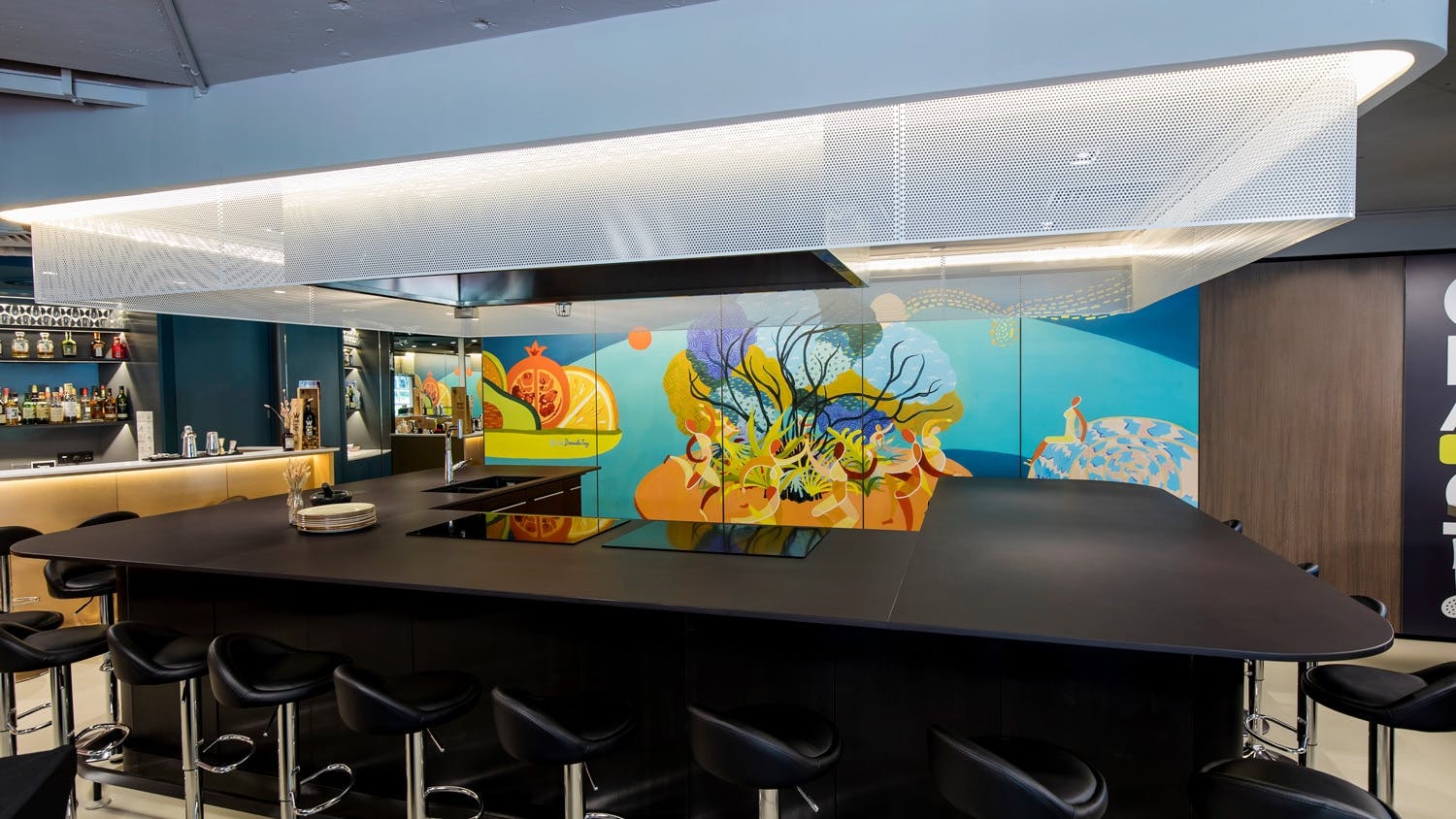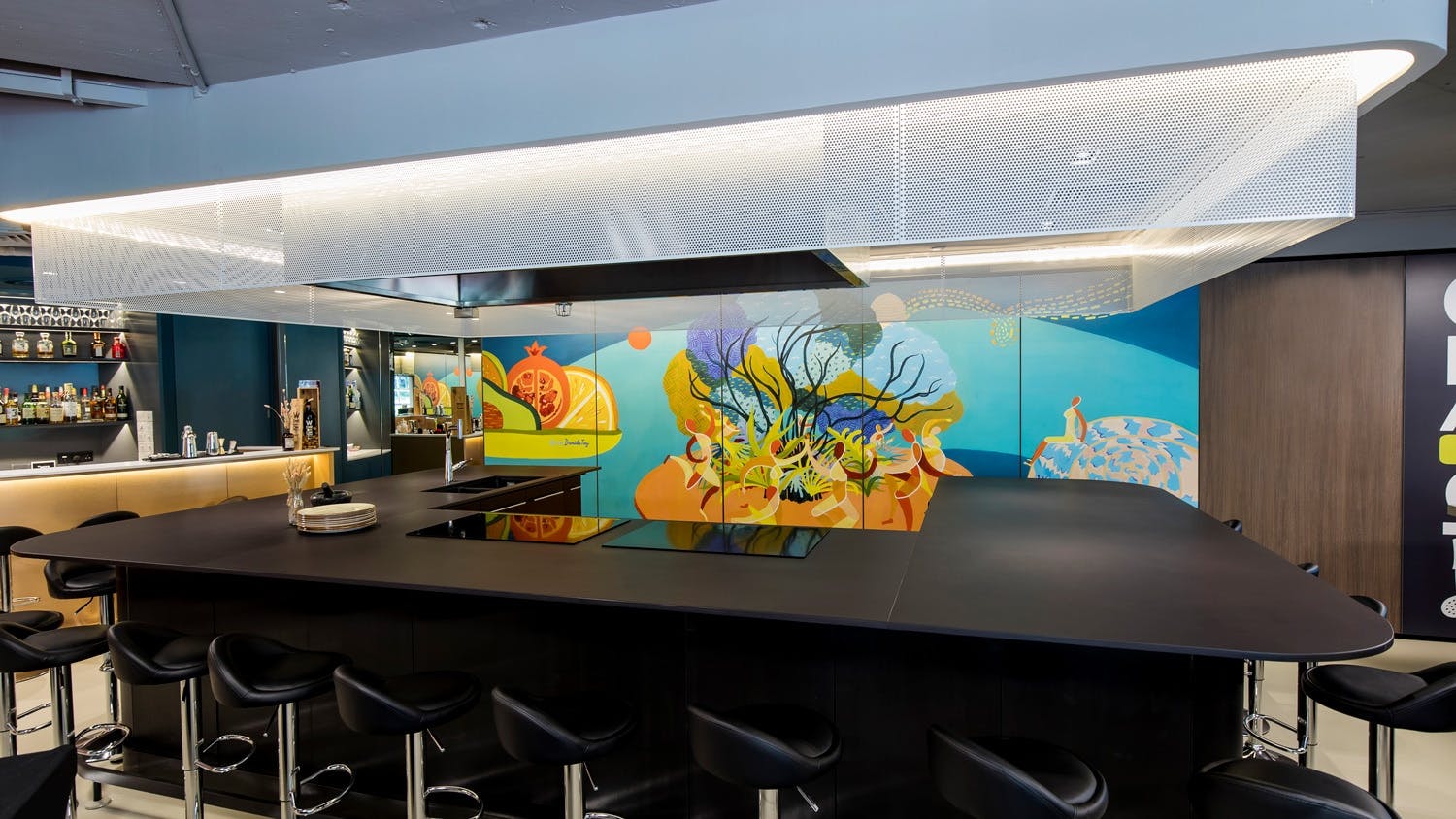 Material
Dekton | Silestone
Colour
Sirius | Domoos | Desert Silver | Korus
Architect / Design
Essential Details Interior Design
and CJWHDesign
The challenge of irregular shapes
CulinaryOn is an immersive cooking studio for team-building activities founded in Moscow and has branches in Poland, Romania, and now, Singapore. Completed in four months, CulinaryOn Singapore occupies a 4,000-square-meter, fan-shaped trapezoidal unit in Robertson Quay, Singapore.
The designers turned this challenging, irregular shape into an opportunity to present a dynamic configuration with moving benches and workstations that can be easily adjusted according to the users' needs.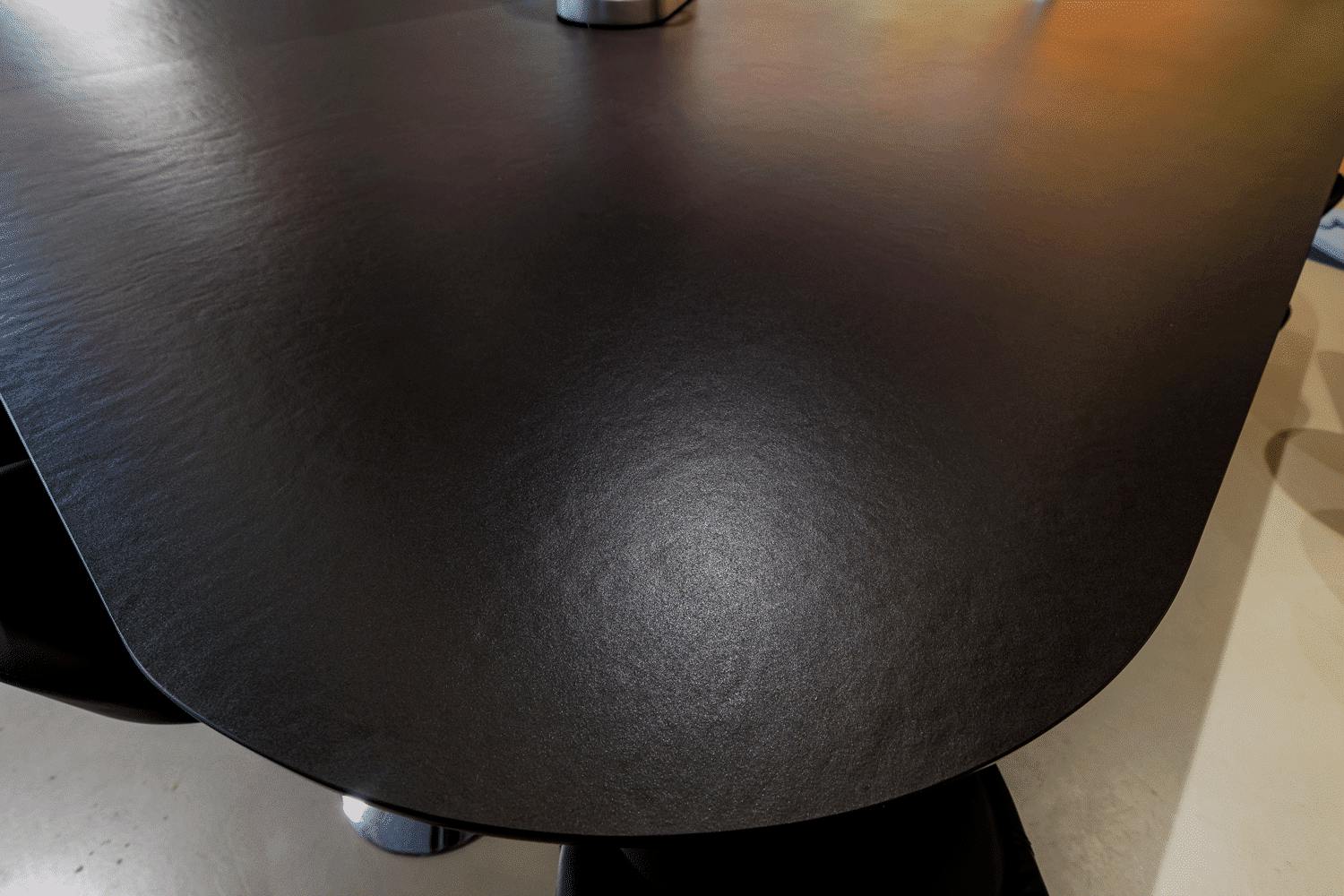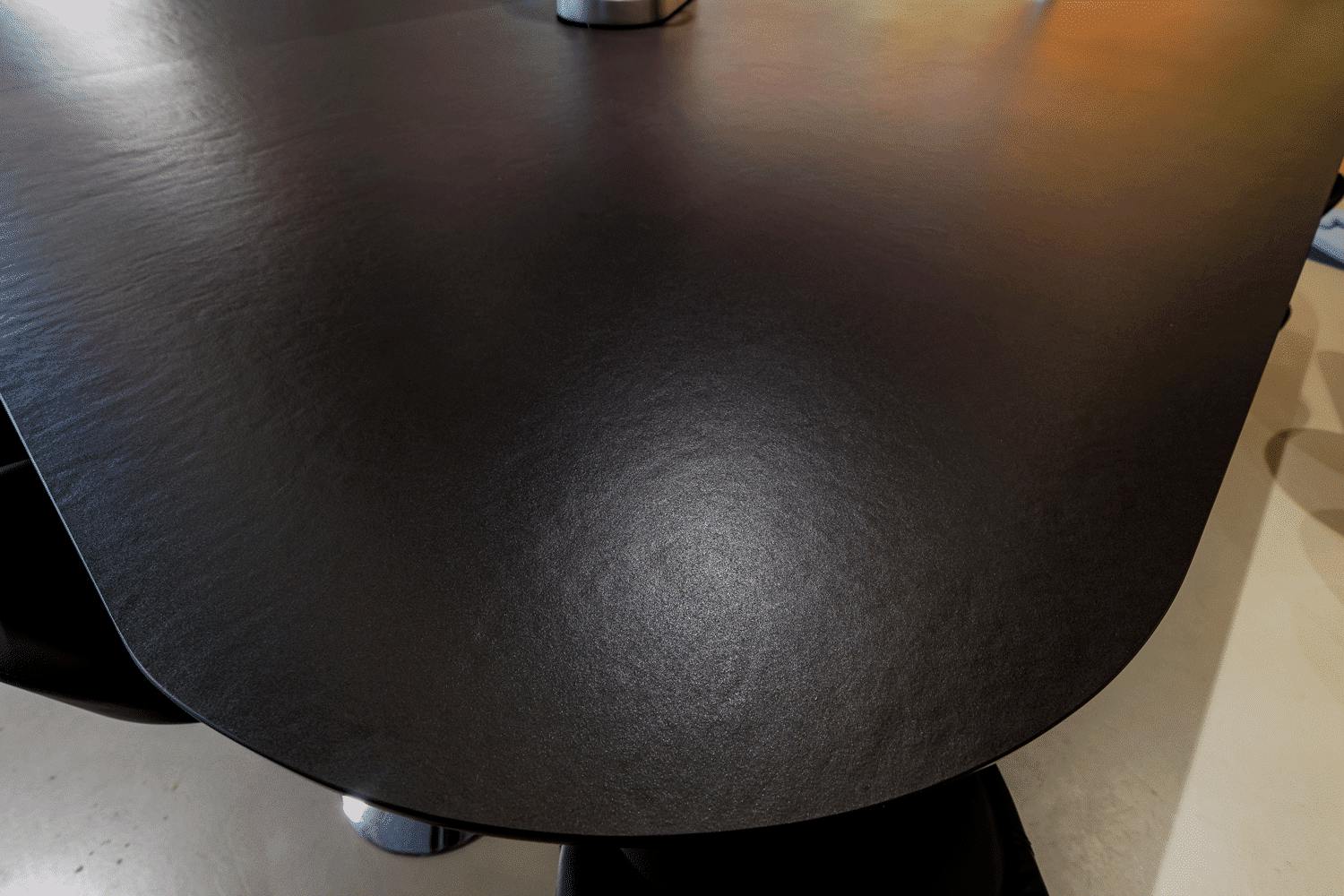 Design curves created to endure
The concept of CulinaryOn's interior design likens culinary journey to a theatrical performance. Thus, the space is designed like a stage and Cosentino is featured front and centre in this culinary stage.
The space is divided into three studios, which are separated from one another by operable panels that can be folded away to merge the spaces as needed. Each studio is anchored by a U-shaped chef's table with a cooking station at its centre, featuring sleek black Dekton Domoos and Dekton Sirius.
Several movable cooking stations are set around these chef's table. Each station features cranberry red base paired with Dekton Korus worktop, presenting a smooth, solid grey surface with white veins perfect for culinary experiments.
A curvy bar unites the three studios. Clad in brushed copper and solid teal colour, the bar is finished with Silestone Desert Silver.
Do you need help with a project?
Contact our specialists for advice
Do you need help with a project?
Contact our specialists for advice
"The surface selection reinforces the concepts of creating a seamless look, a complementary colour scheme; and a subtle, refined and luxe feel with the matte surfaces"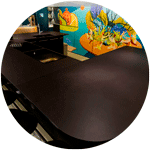 Charles Wee
CJWH Design Founder & Sara Quek
Cosentino's materials used in this project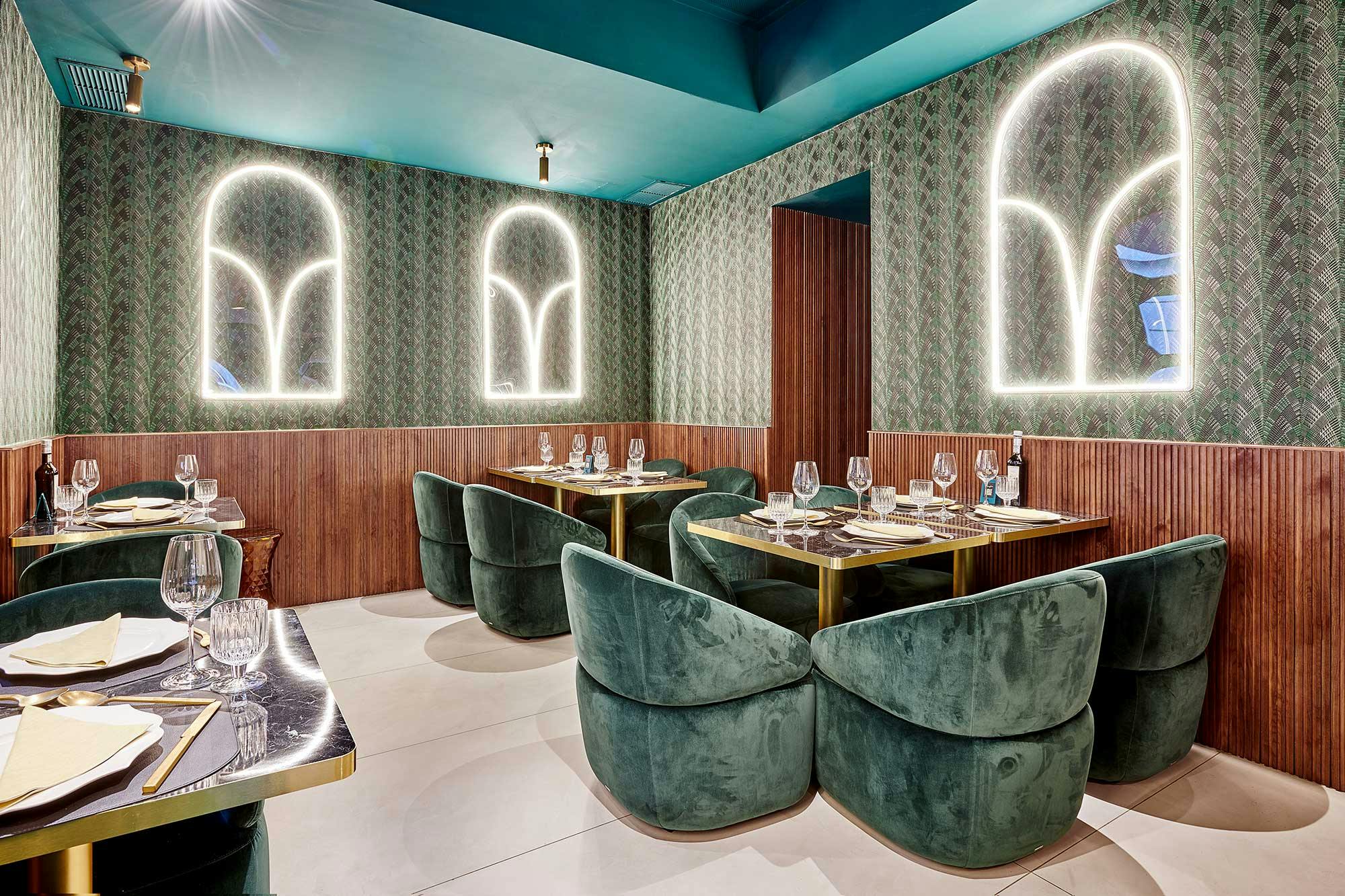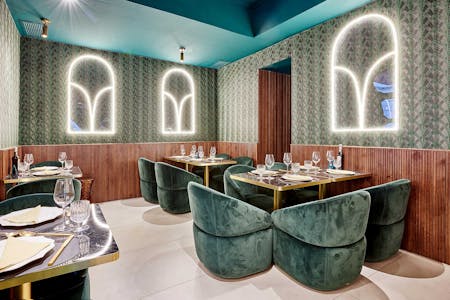 Dekton gives character to the bar and the organically shaped ceiling of this unique restaurant in Valencia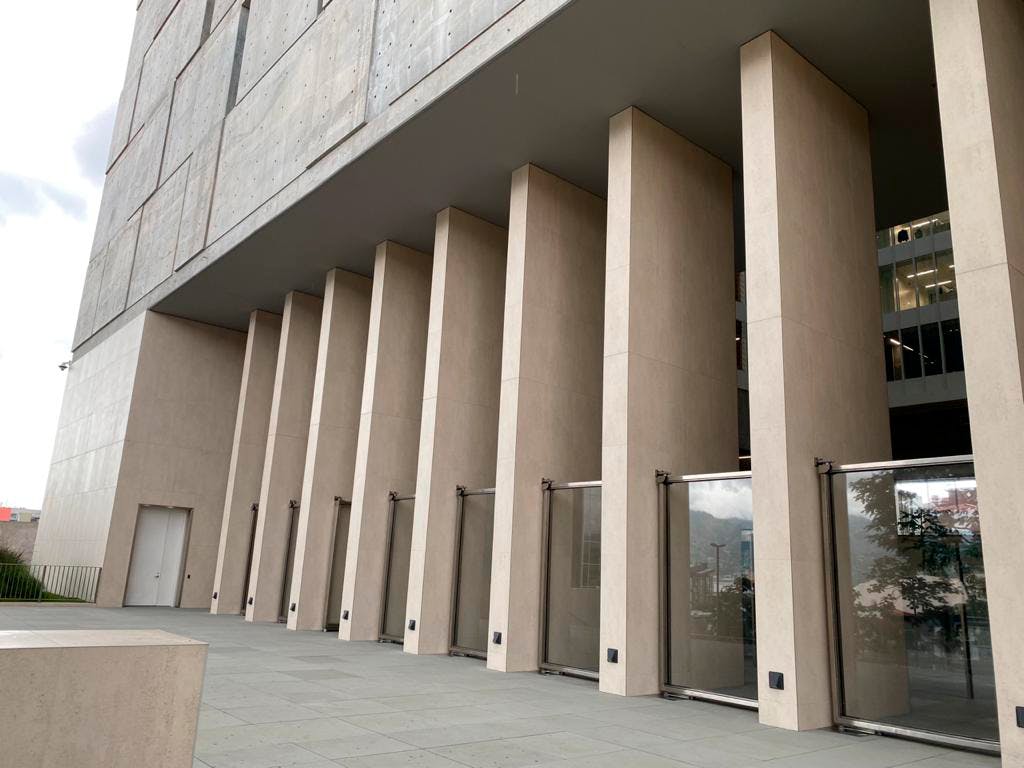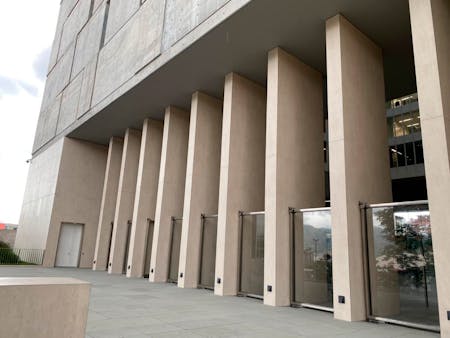 Dekton shapes the powerful façade of the Costa Rican Legislative Assembly building, winner of the Macael 2021 Award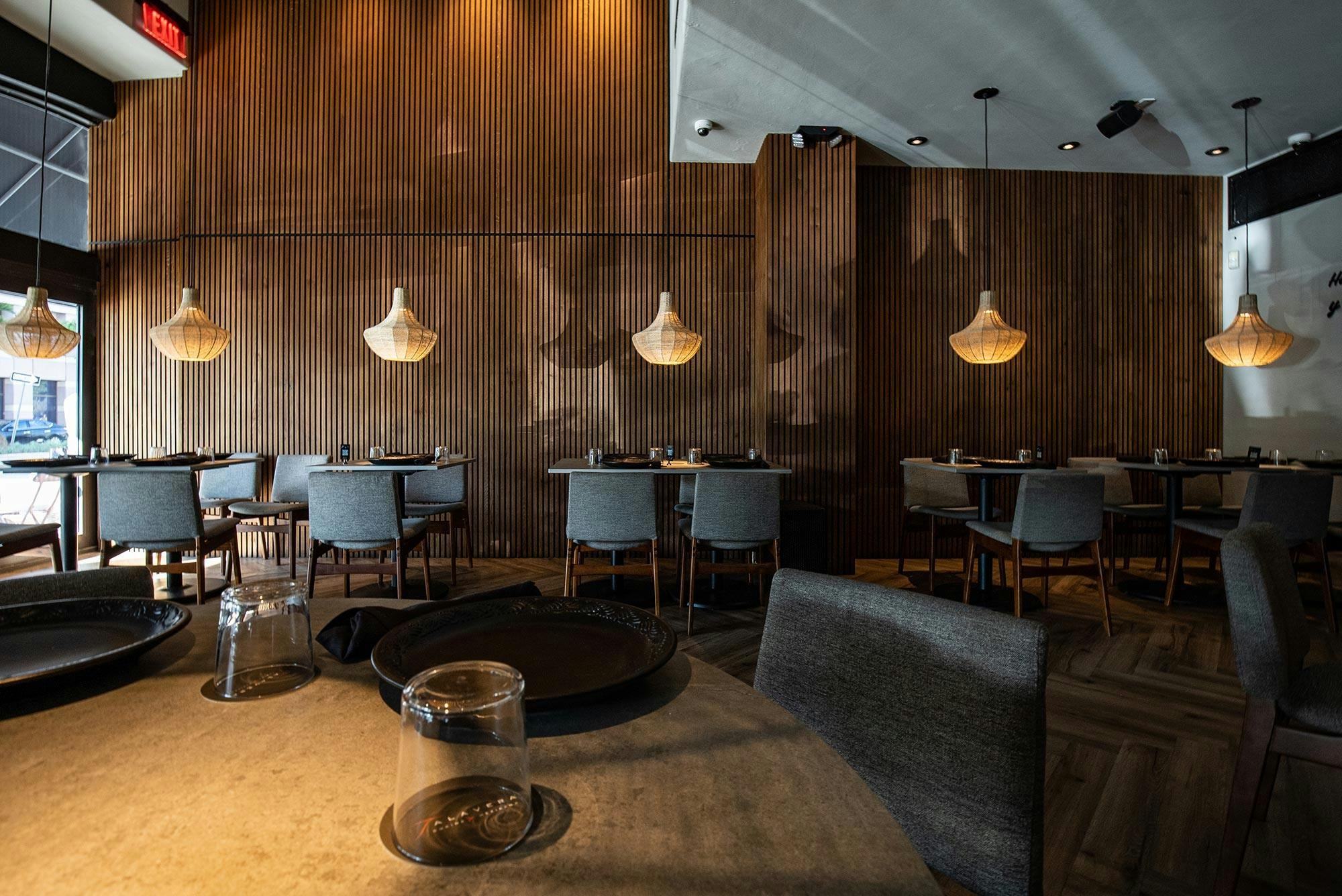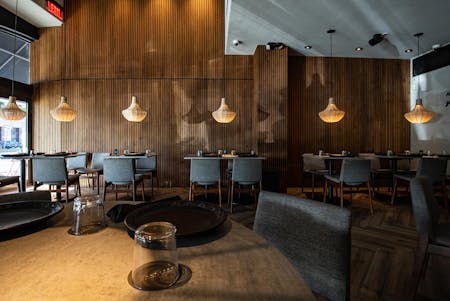 Talavera Restaurant (Florida) chooses Dekton for their interior and exterior tables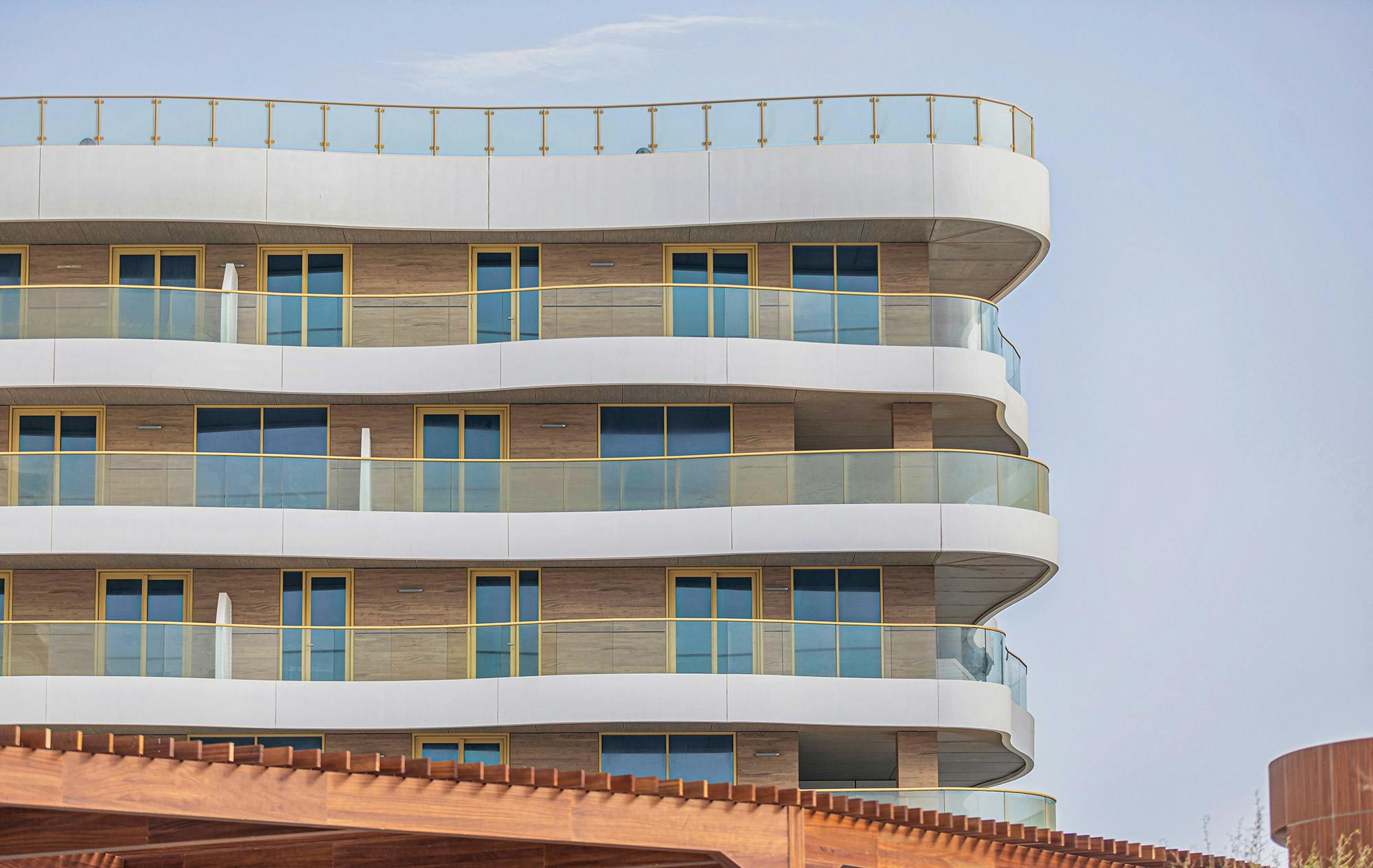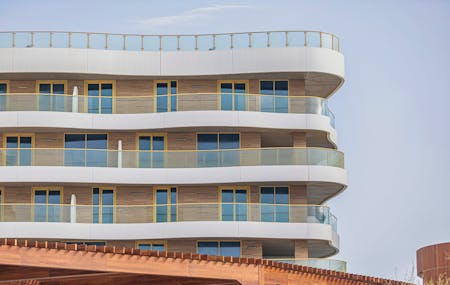 The largest façade project in the world featuring the Dekton ventilated system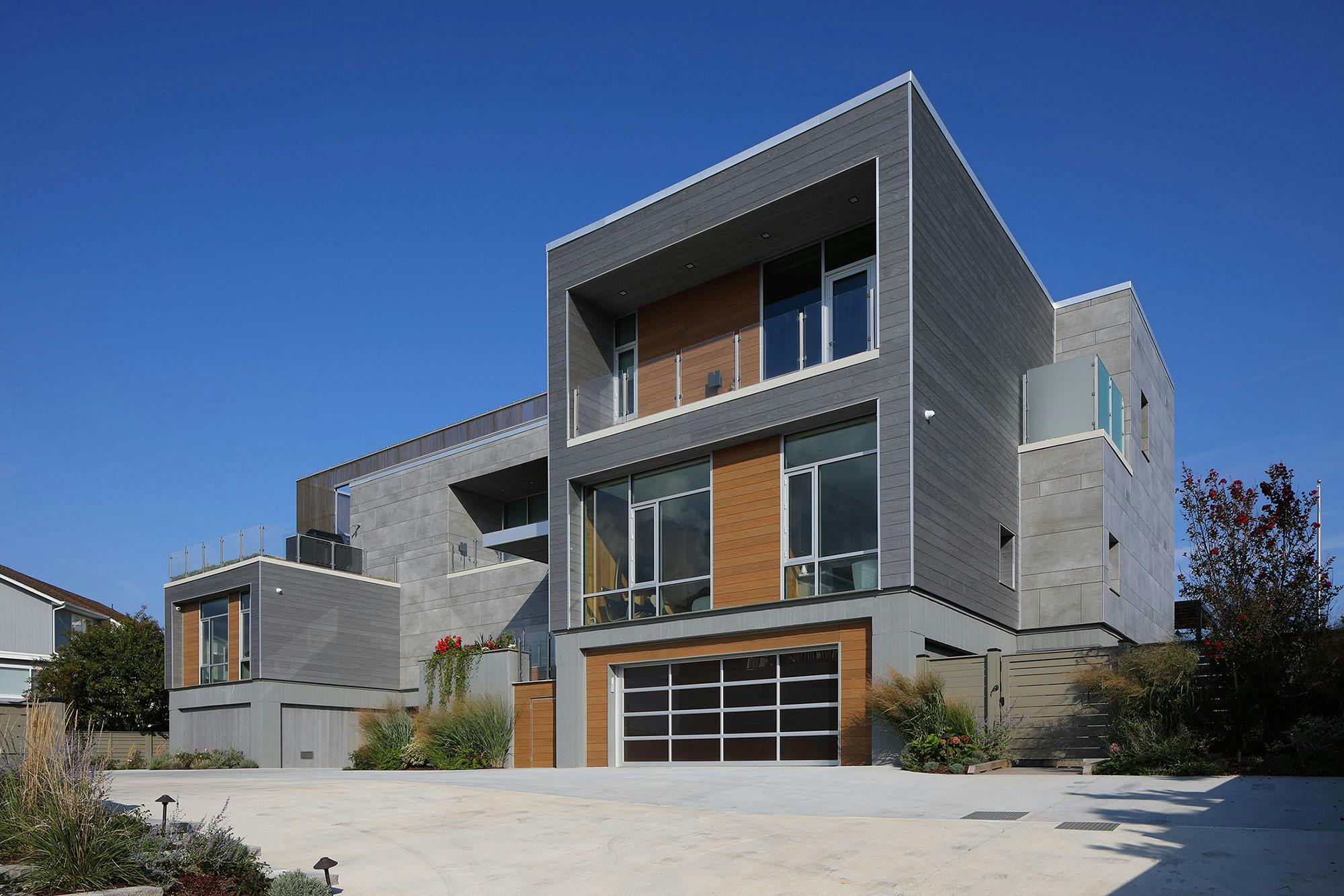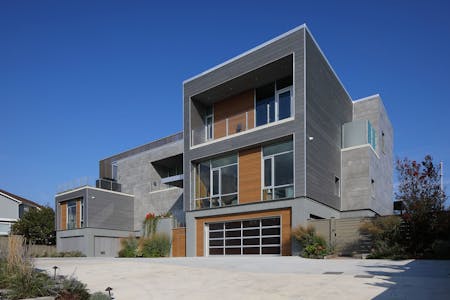 This stunning Long Beach Island home offers unobstructed views of the ocean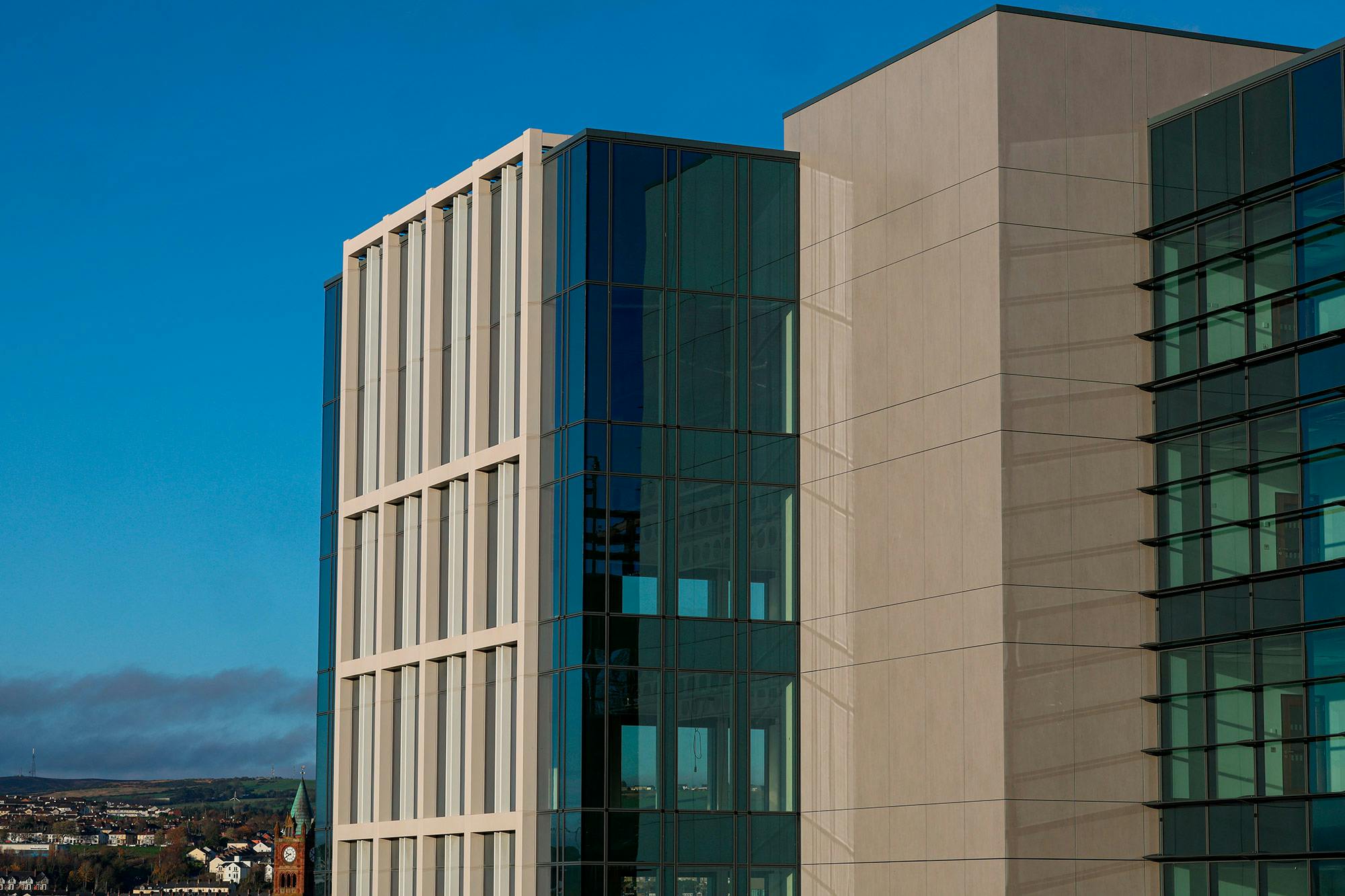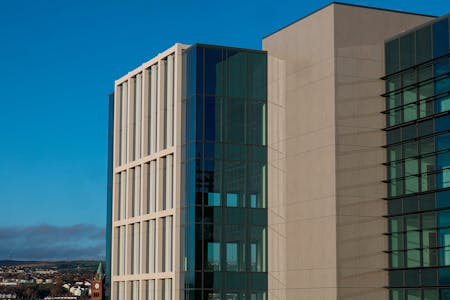 Dekton, selected for commercial property façade in Northern Ireland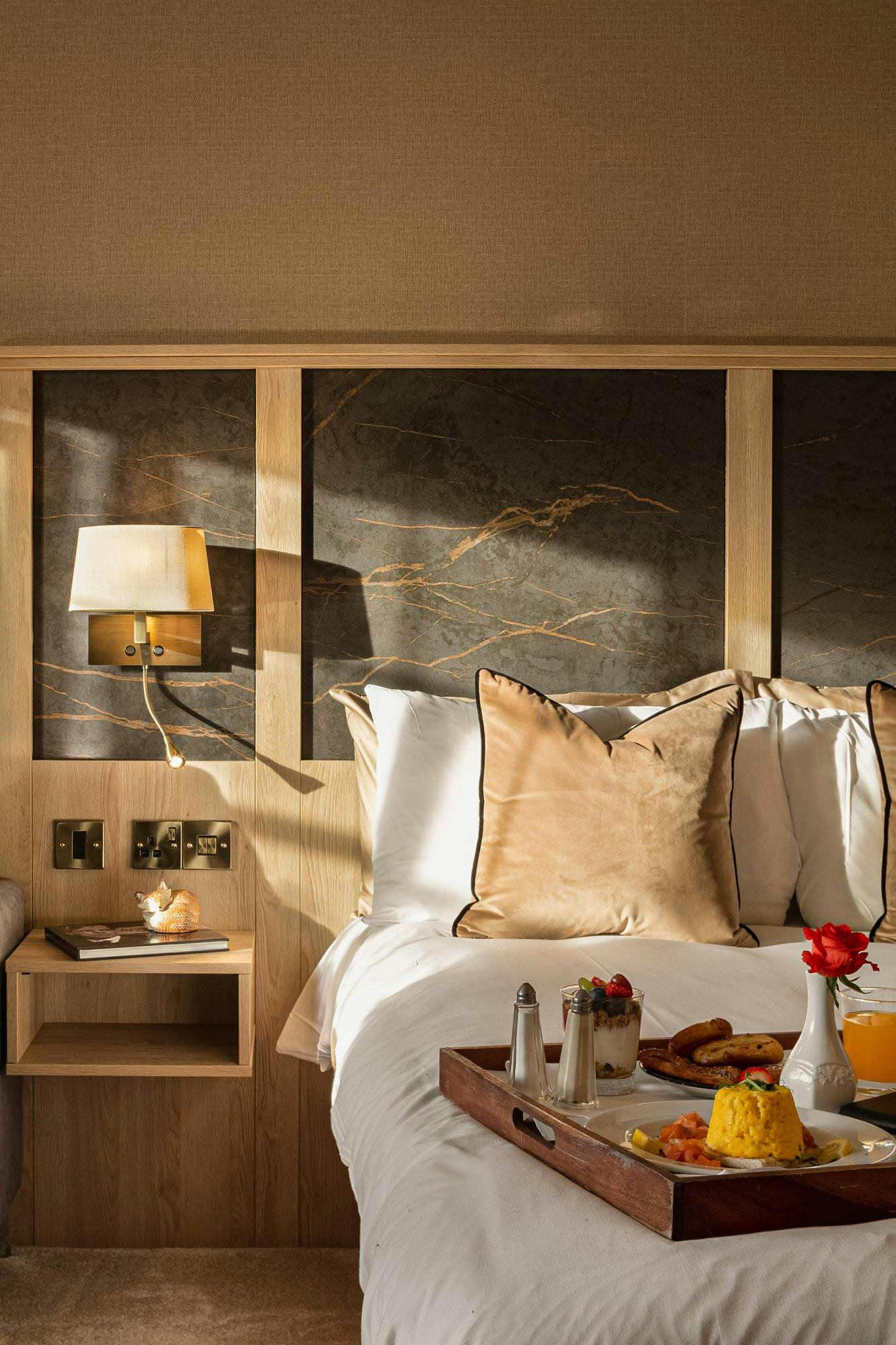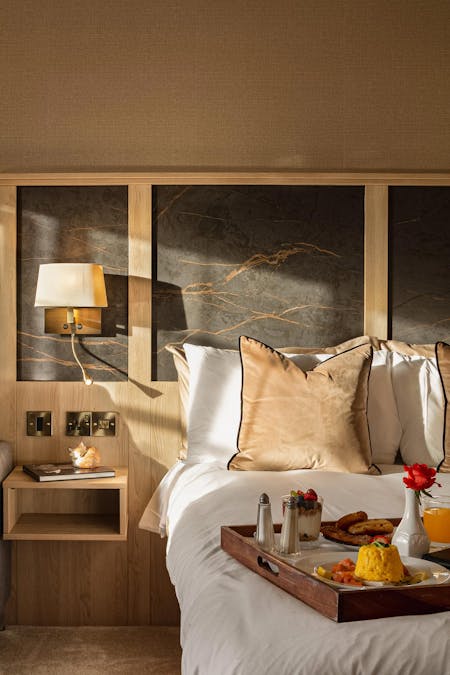 Heritage Hotel Gets A Modern Make-Over whit Dekton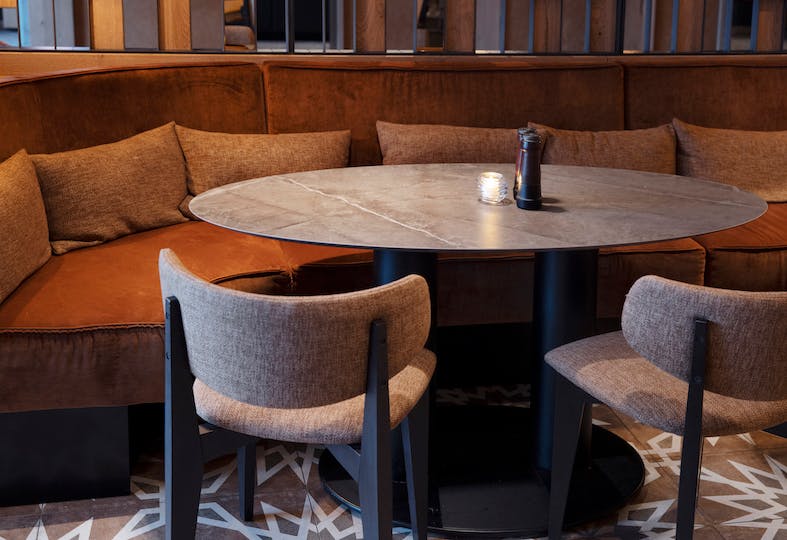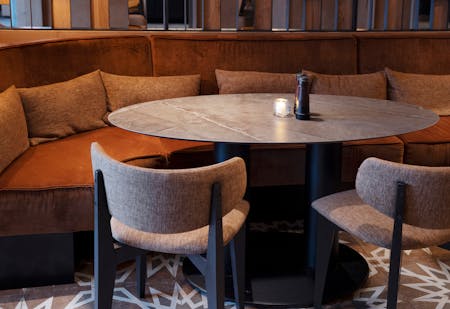 An iconic Oslo hotel turned into an ecological landmark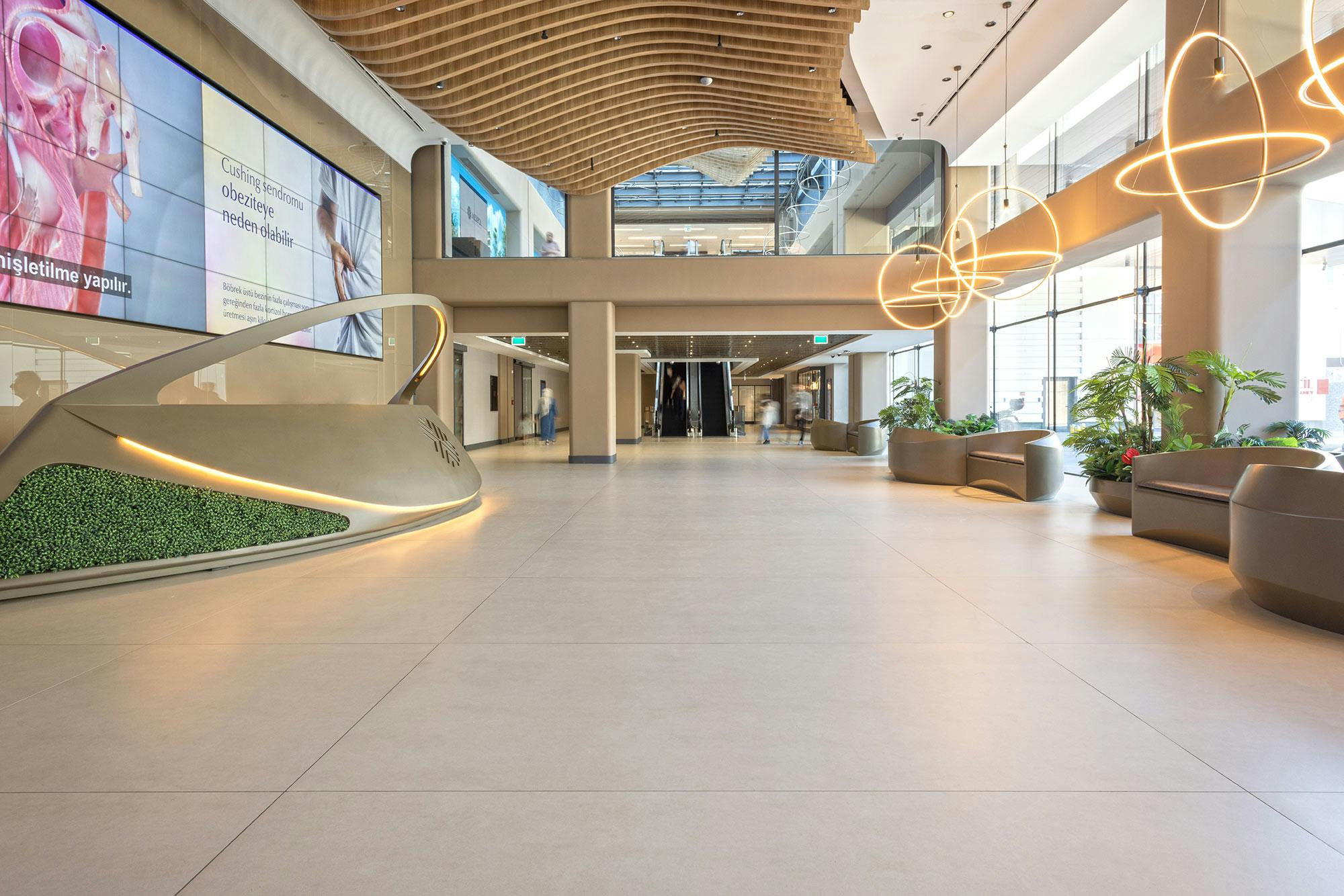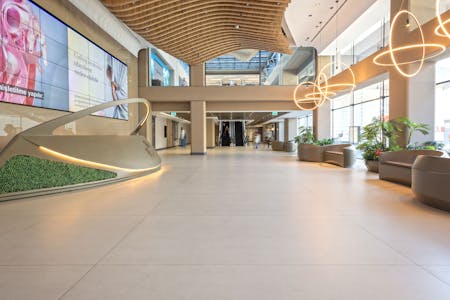 Dekton welcomes visitors in luxury at the entrance of one of Istanbul's busiest hospitals.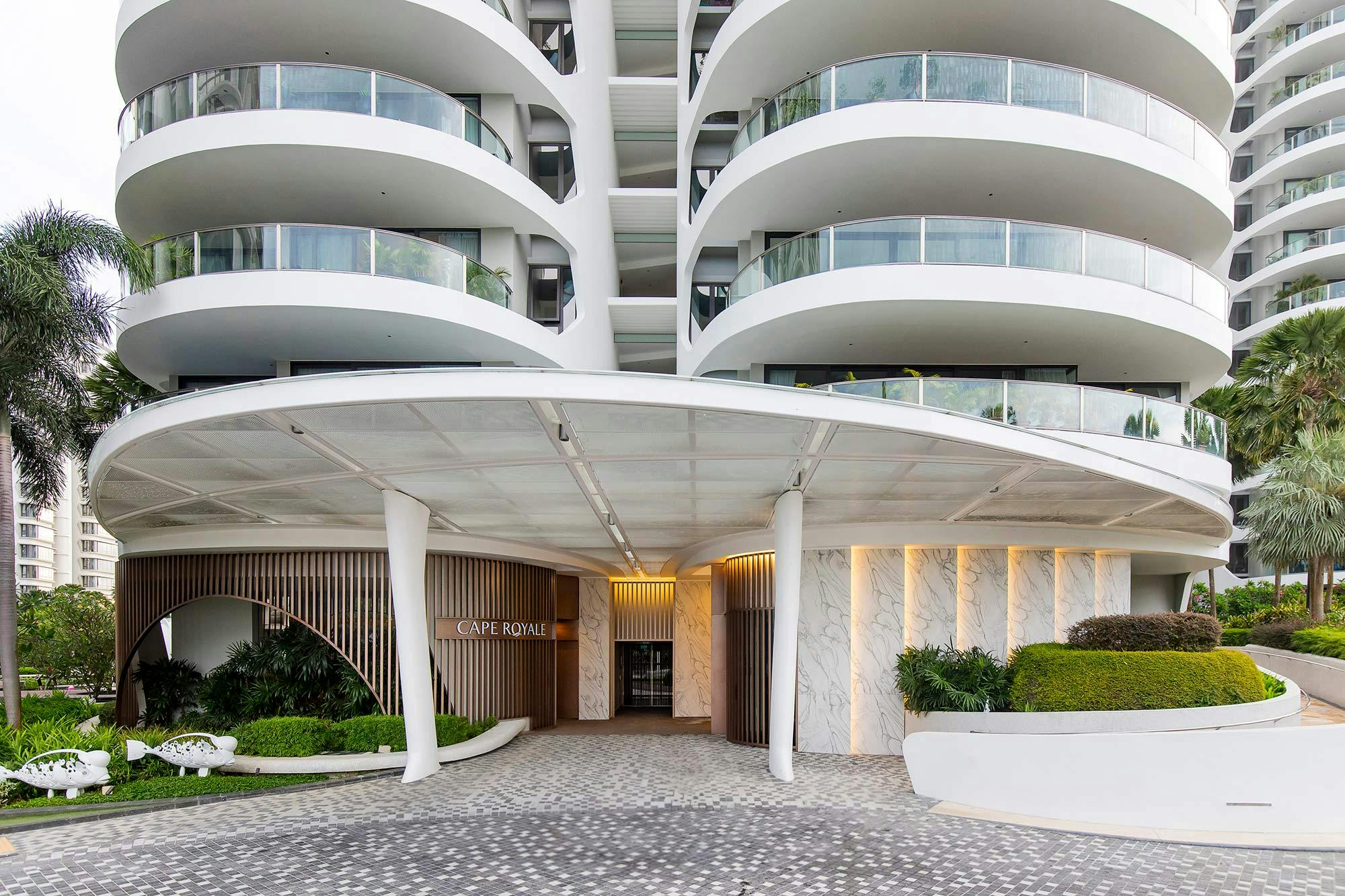 Dekton adds a new touch of elegance to the reception area of a luxury development in Singapore
Professionals form
Do you need information or samples of any of our materials? Would you like to establish a business relationship with Cosentino?