Case Study
Luxury among geometric balconies
IBI Group | ACDF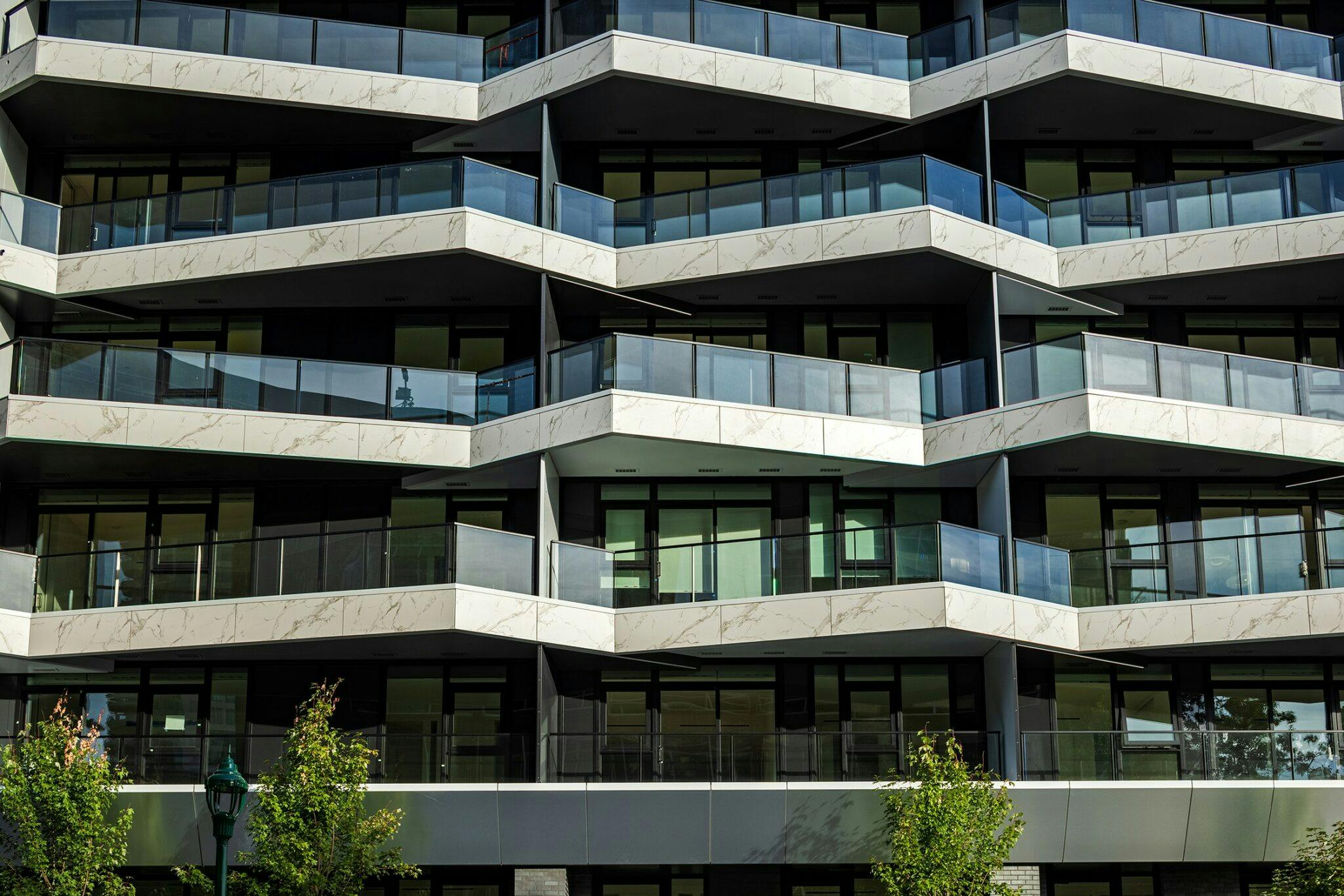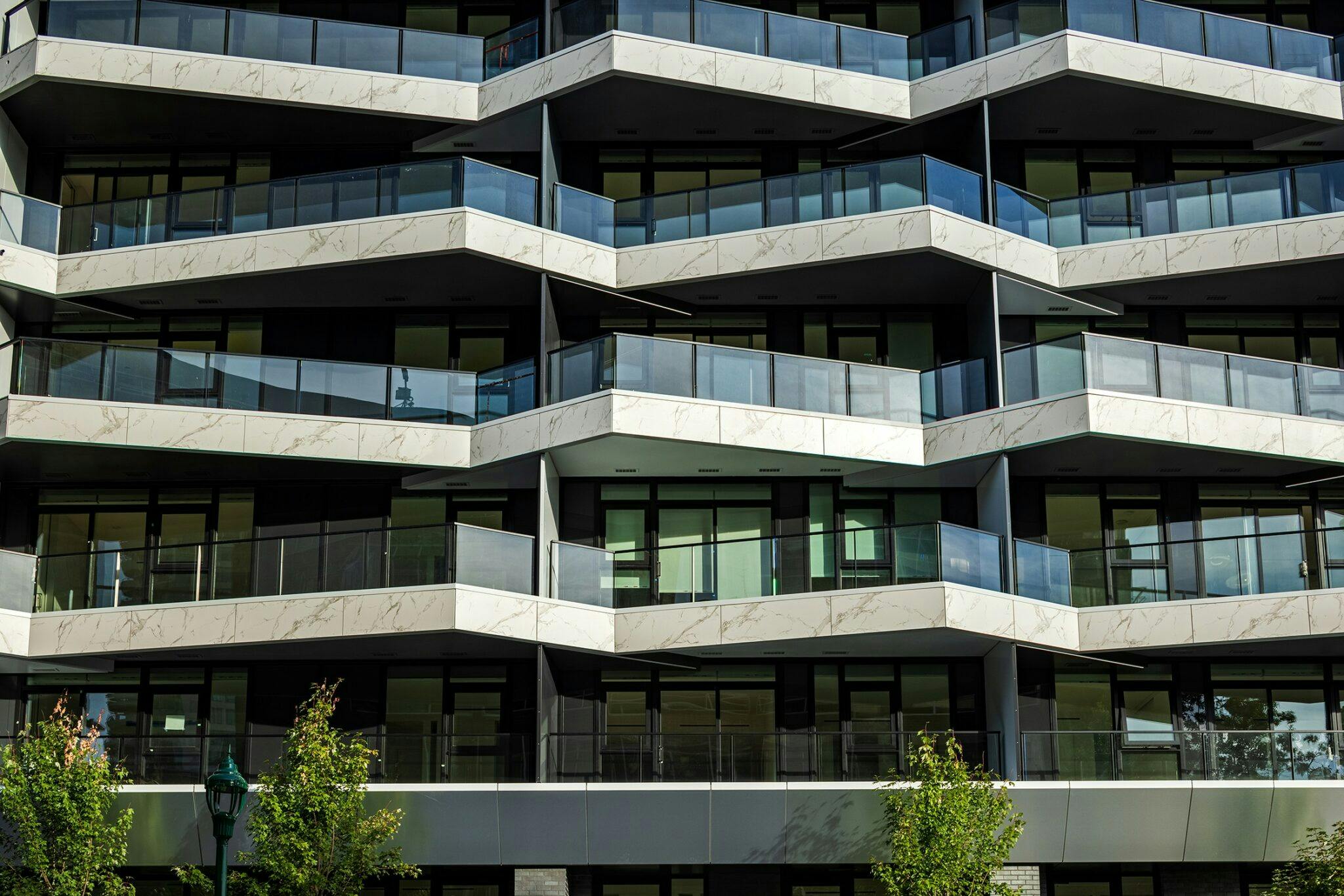 Location
Vancouver, Canada
Architecture / Design
IBI Group | ACDF
Application
Ventilated façade
A unique façade in the heart of Vancouver
The hexagonal shape of the balconies gives character and personality to The Pacific by Grosvenor, a residential building in downtown Vancouver and a symbol of luxury. Thanks to the design by IBI Group and ACDF, the east and west façades of the building are full of movement and depth. Filled with balconies, both façades feature a geometric pattern in which different textures are combined: The light shade of Dekton Aura 15 stands out under a black framed glass railing.
The use of Aura 15 adds elegance and elevates the exclusive character of its architecture. This Dekton colour is inspired by Calacatta and Carrara marble, a blank canvas against which striking veins run, bringing dynamism to the surface and establishing a dialogue with the clouds of the sky.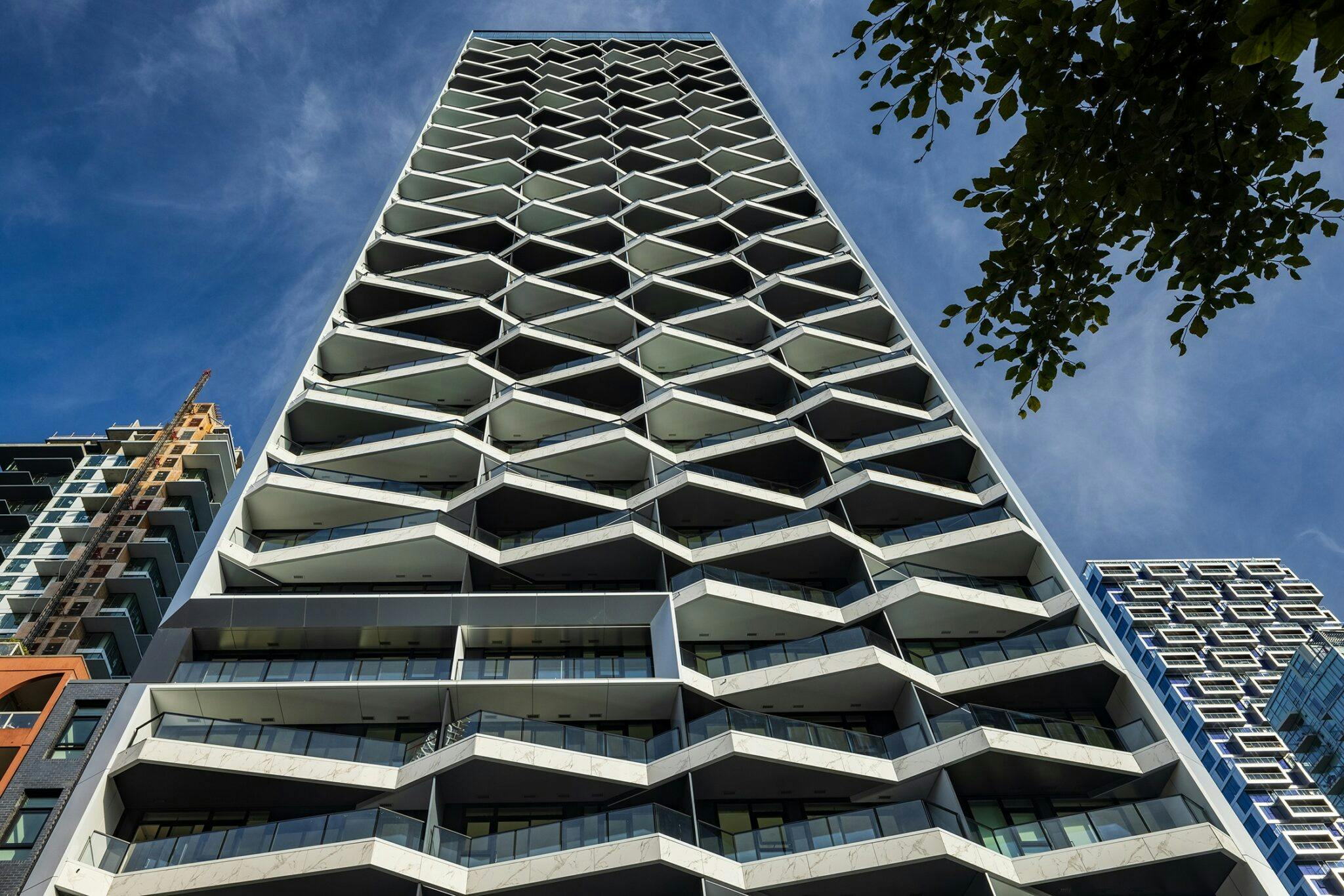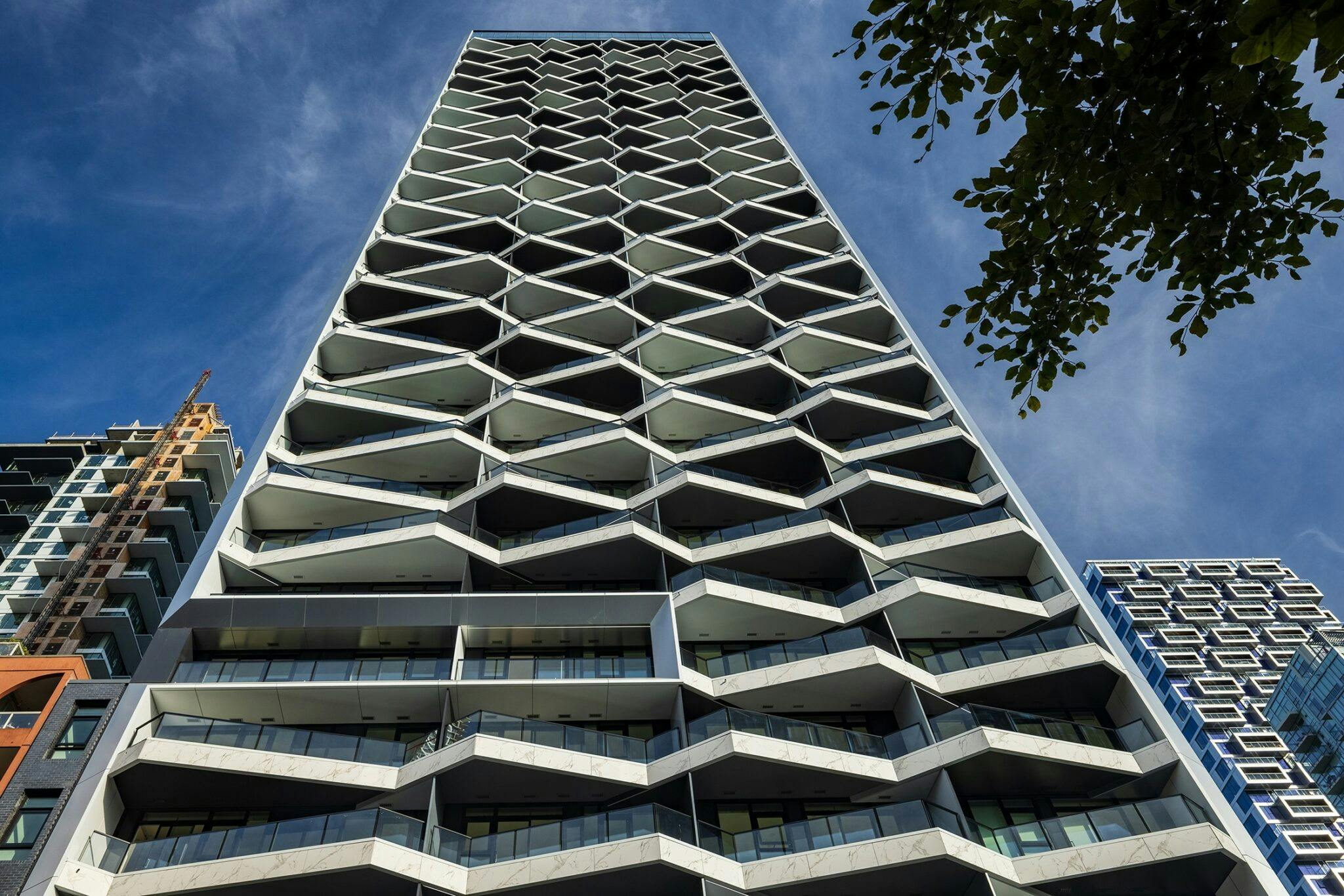 The perfect material for a ventilated façade
Dekton's technical properties and, especially, its versatility, make it the perfect material for creative applications, such as that seen in the balconies of The Pacific. To ensure an optimal performance, Dekton Aura 15 was installed as a ventilated façade, which means that it is not directly attached to the structure, but a small gap is left between the two to allow air to pass through. This technically complex application required a thin and lightweight material that was not only beautiful, but could withstand temperature changes and would not degrade or fade over time.
Do you need help with a project?
Contact our specialists for advice
Do you need help with a project?
Contact our specialists for advice
Cosentino's materials used in this project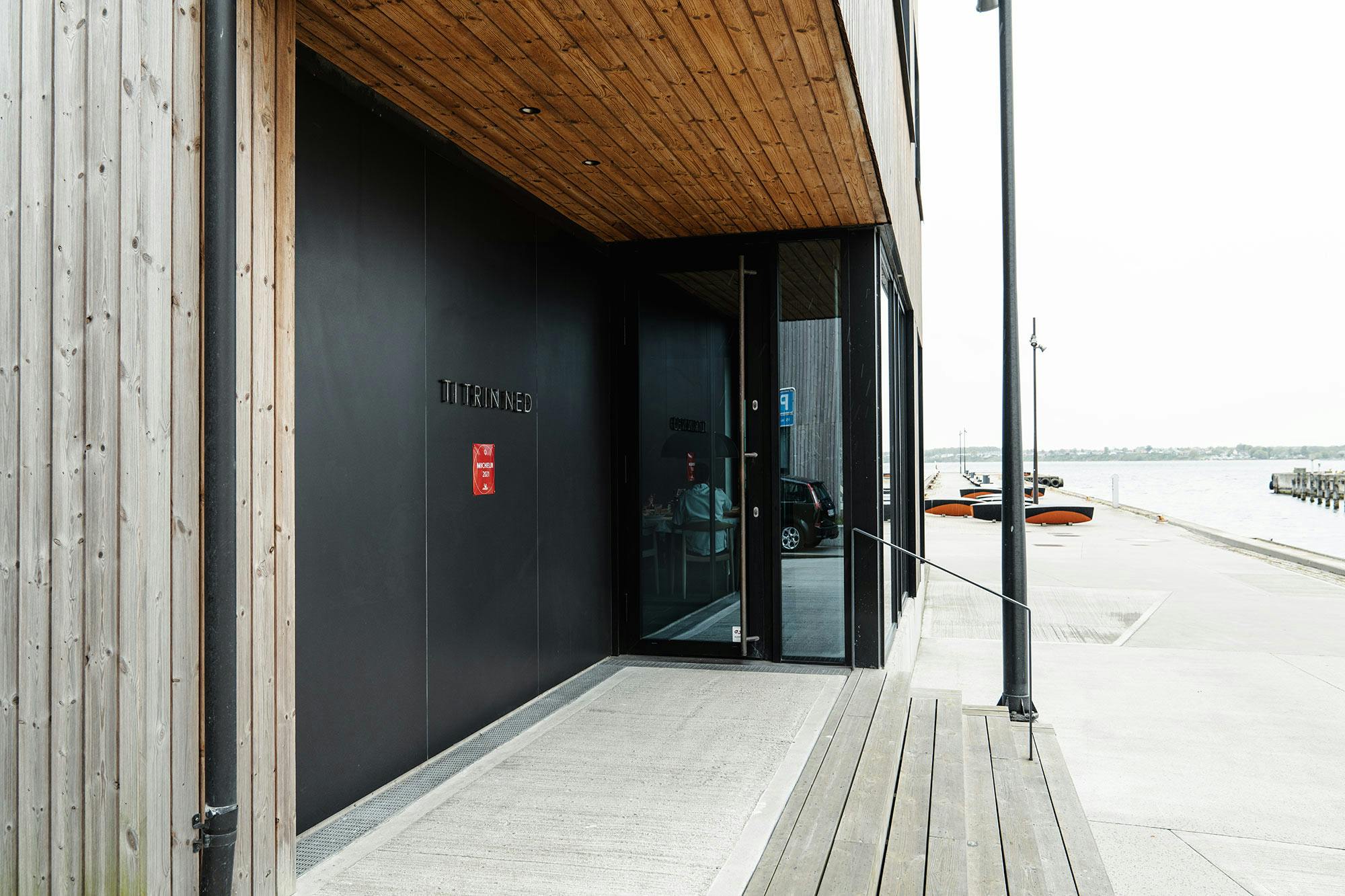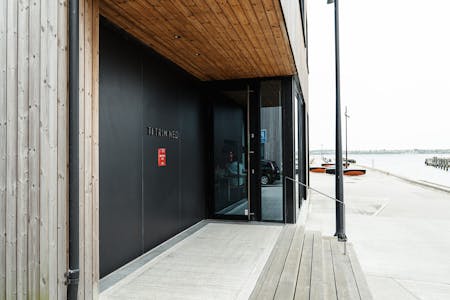 This Michelin-starred Danish restaurant uses Dekton on its façade to withstand the harsh marine environment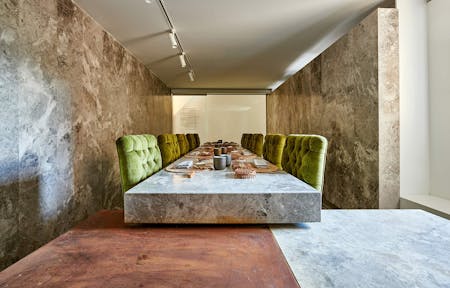 Two restaurants with a shared kitchen achieve visual continuity thanks to Dekton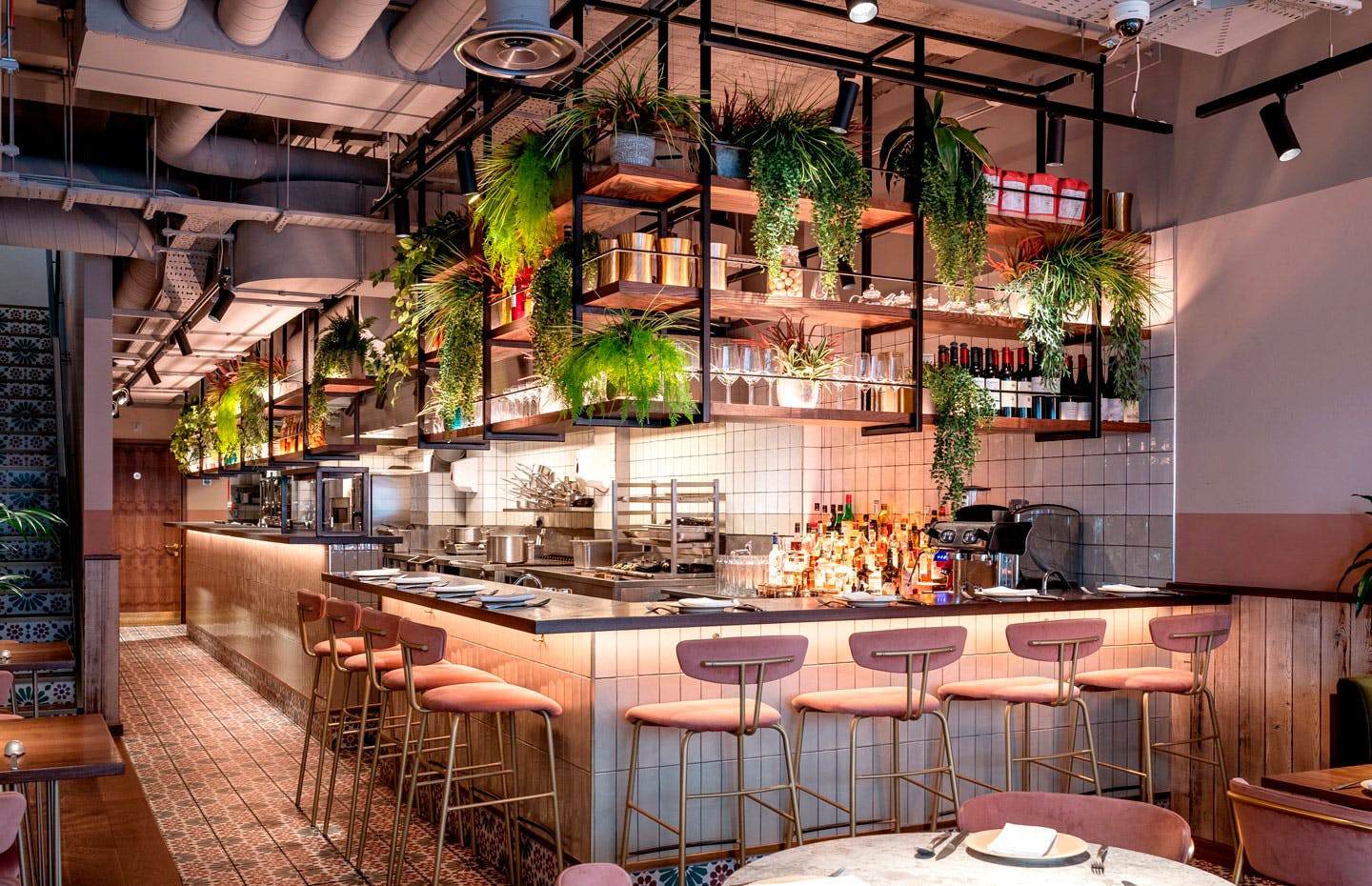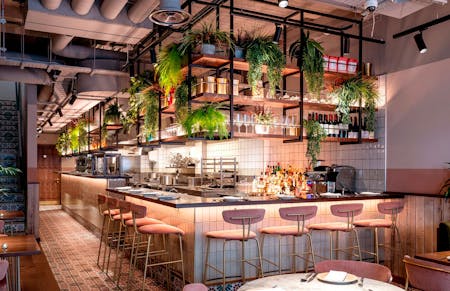 Dekton adds character to a neat and refined London restaurant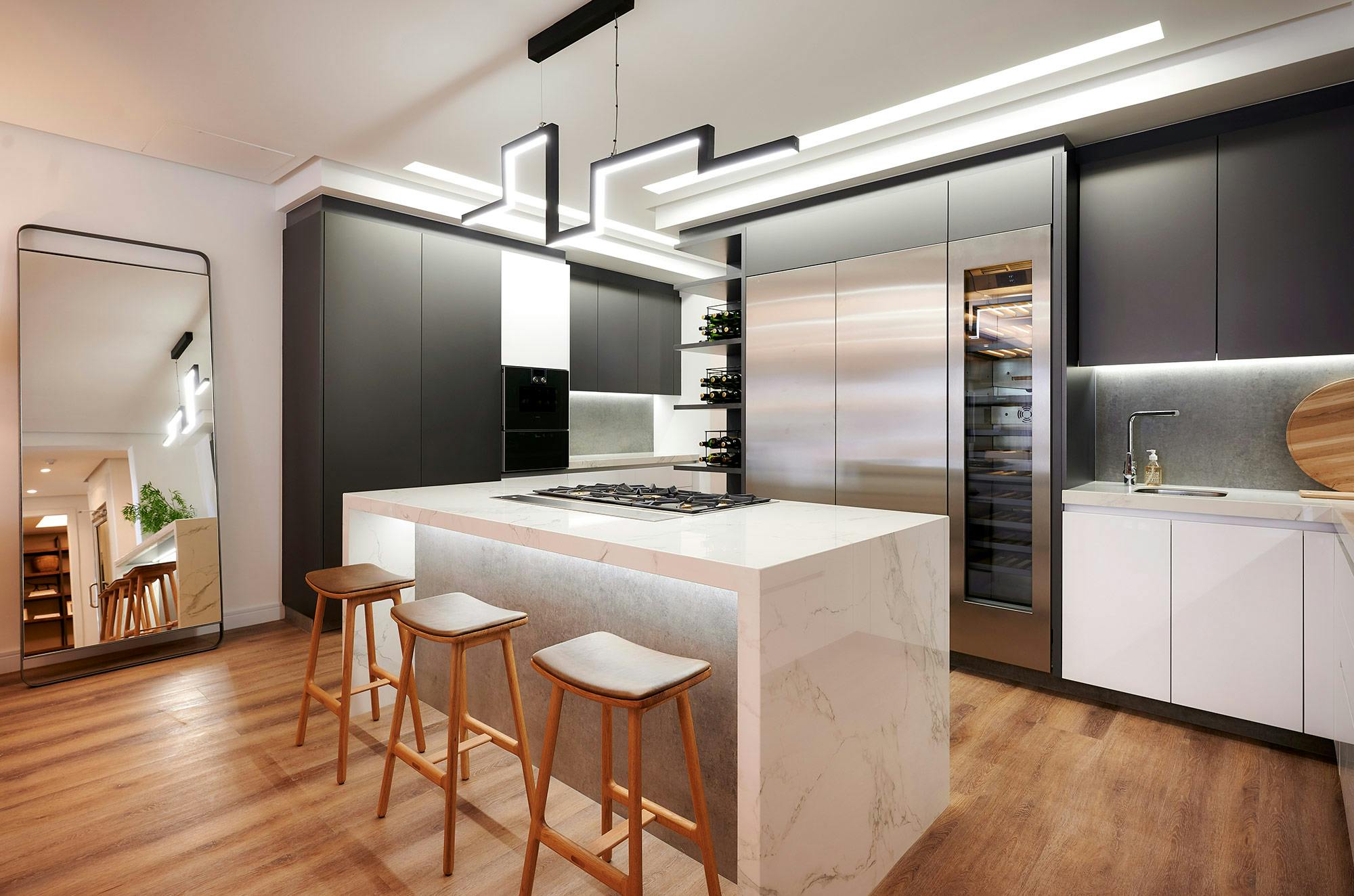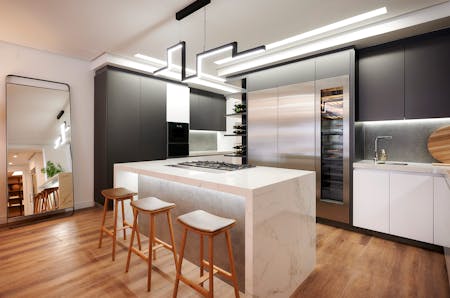 Dekton showcases its versatility in a high-end residential development in South Africa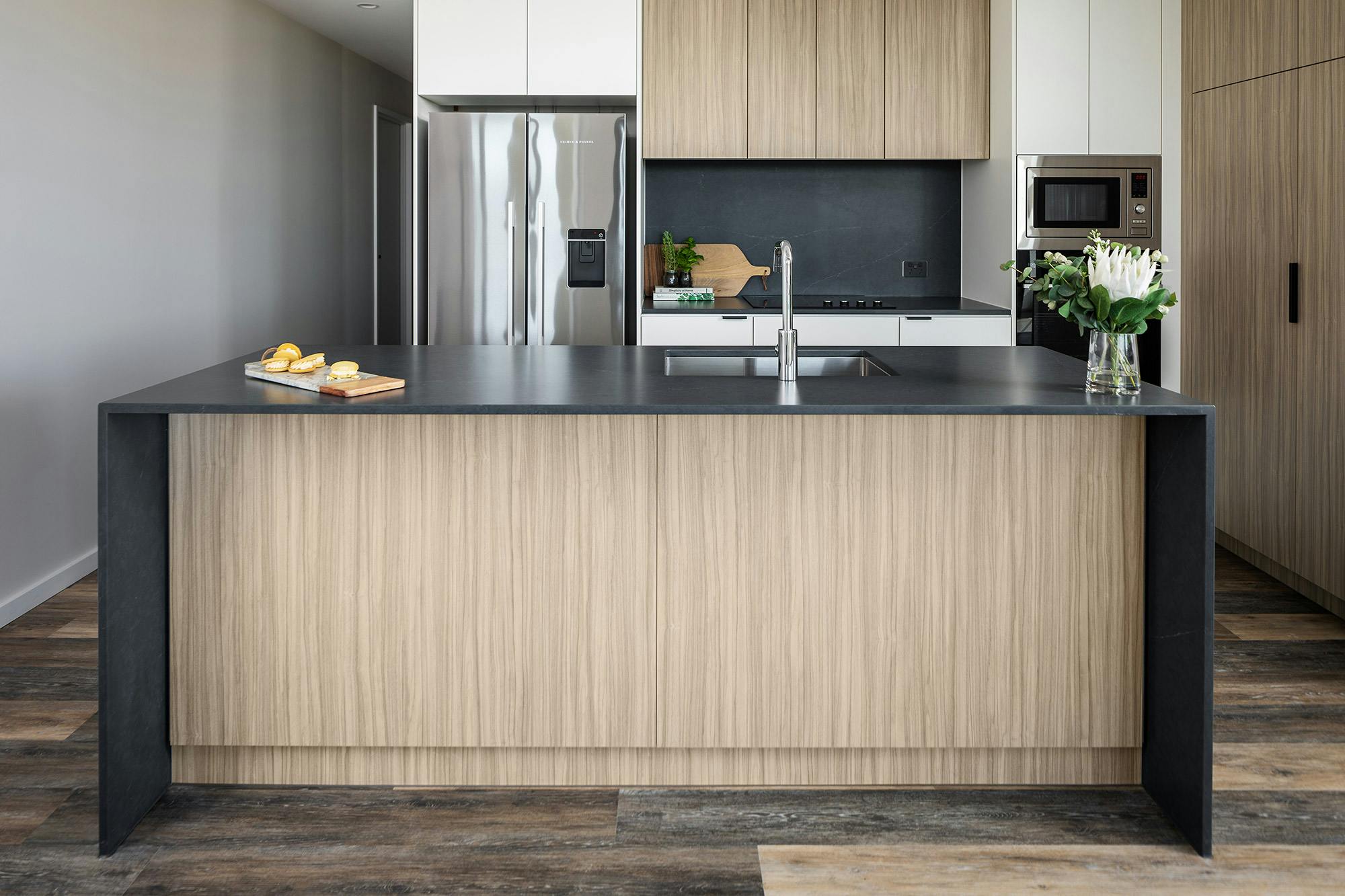 A luxurious rental building chooses Cosentino for its durability, elegance and sustainability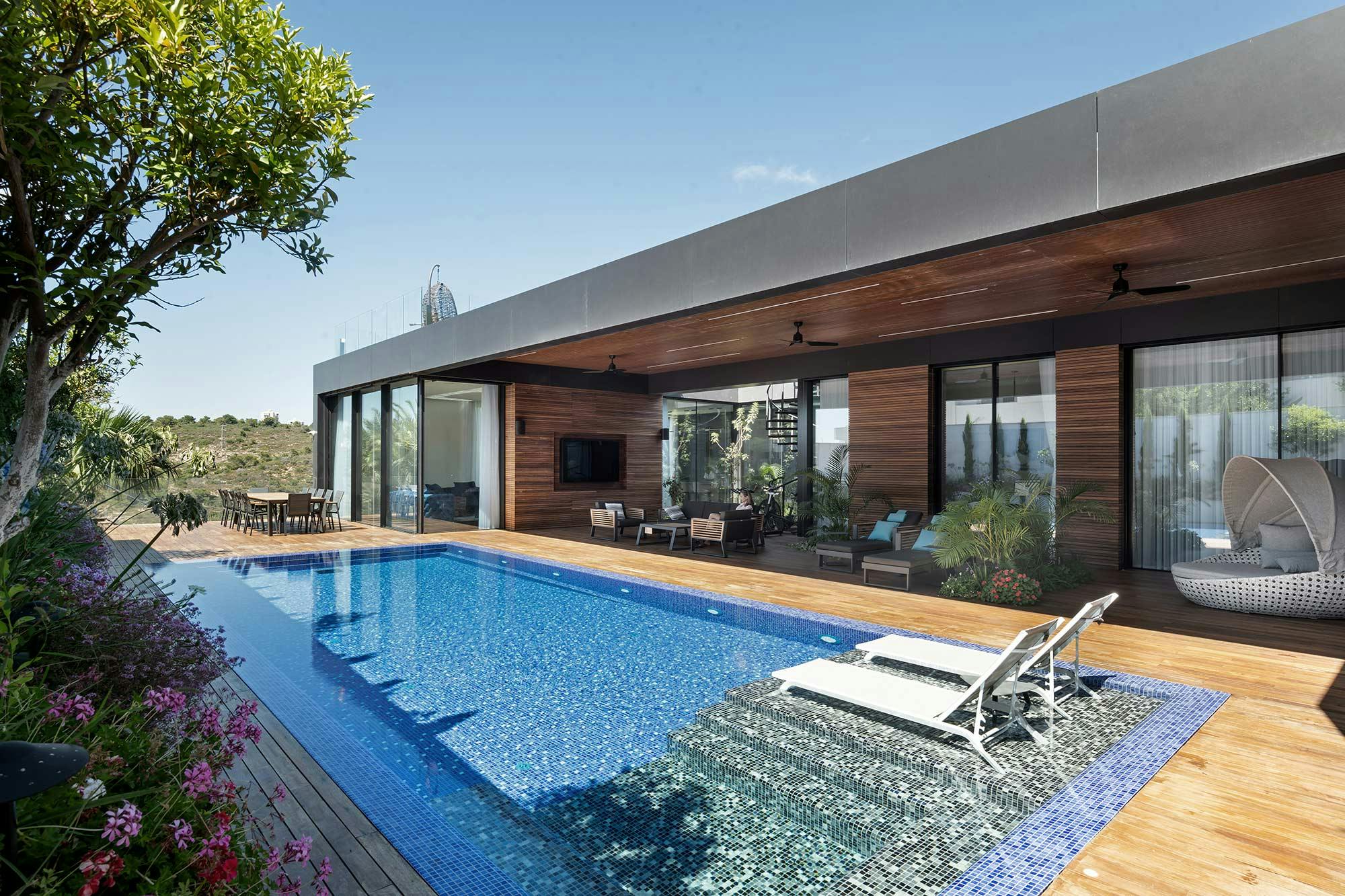 Glass, Iroko timber and Dekton for a façade with a lot of character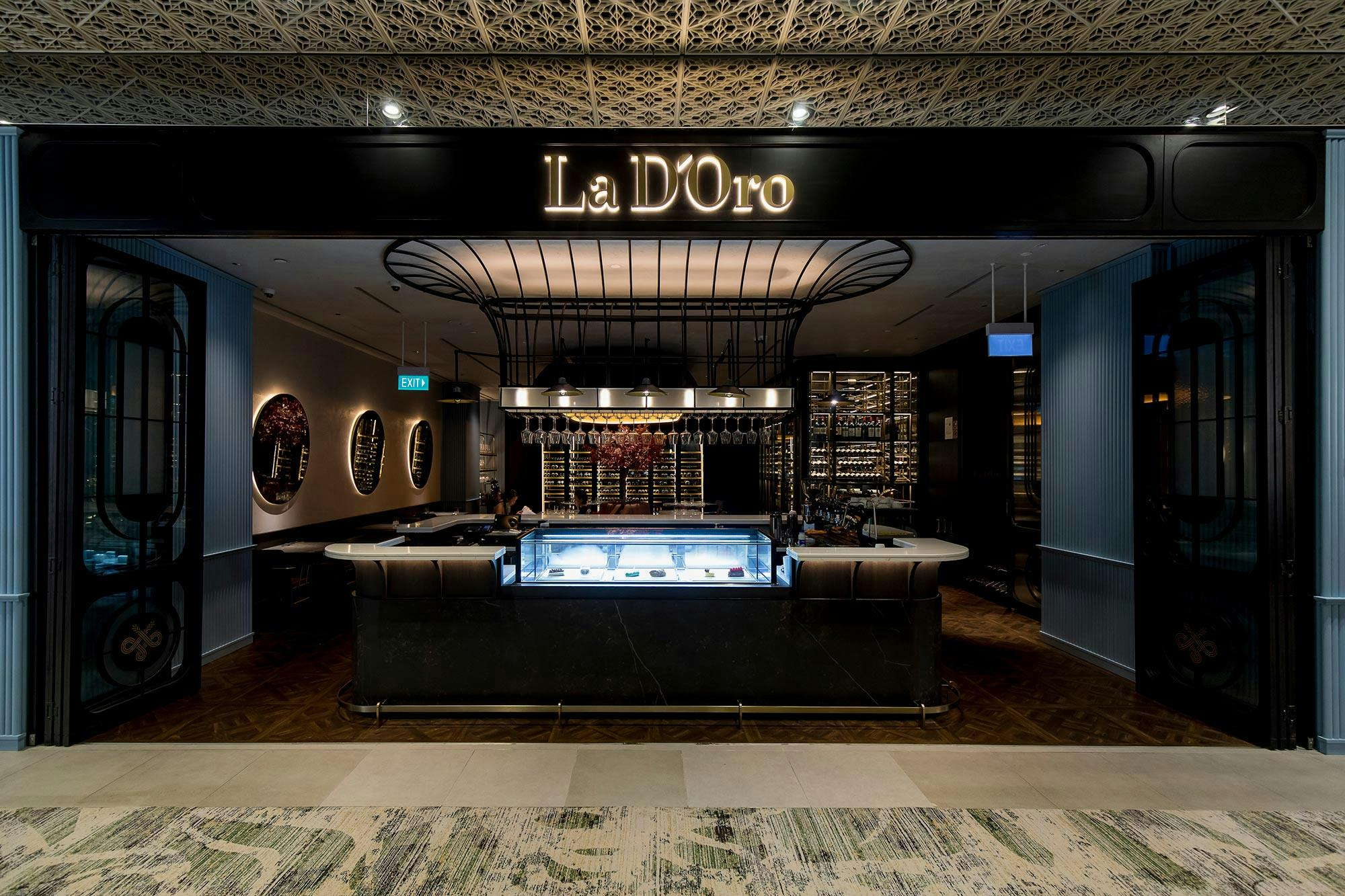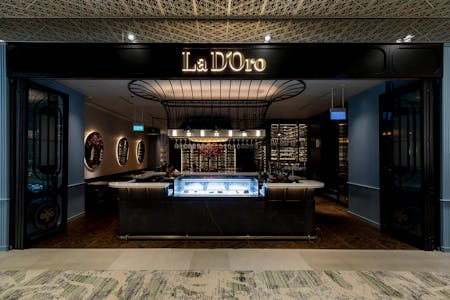 This ground-breaking haute cuisine restaurant in Singapore relies on Cosentino's functionality and elegance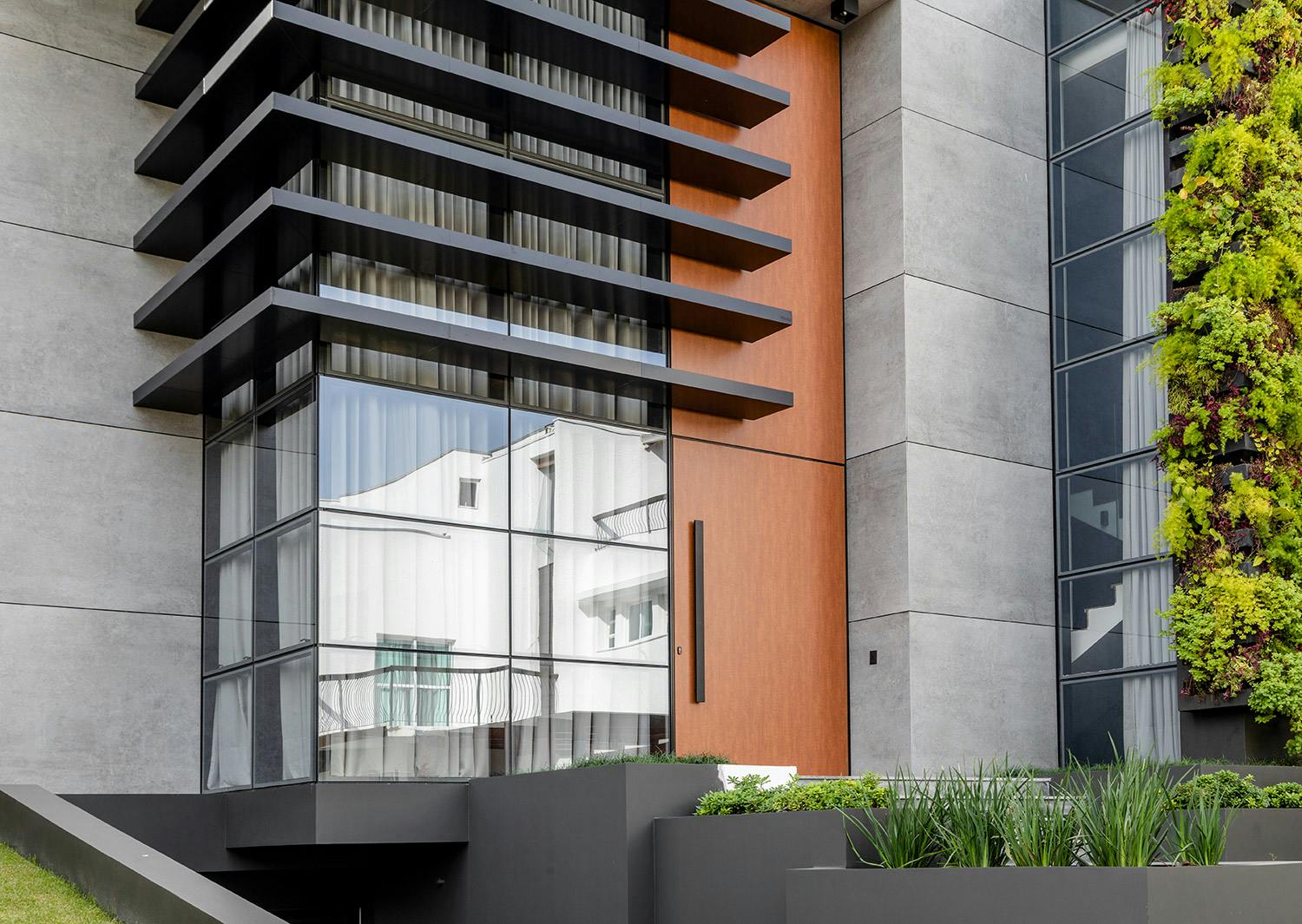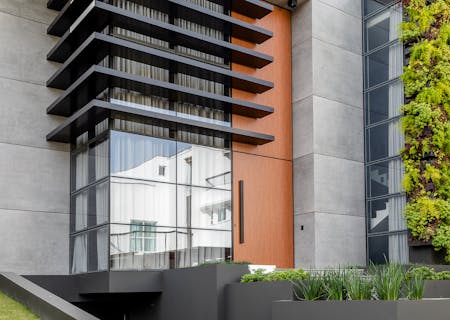 A very sturdy home by the sea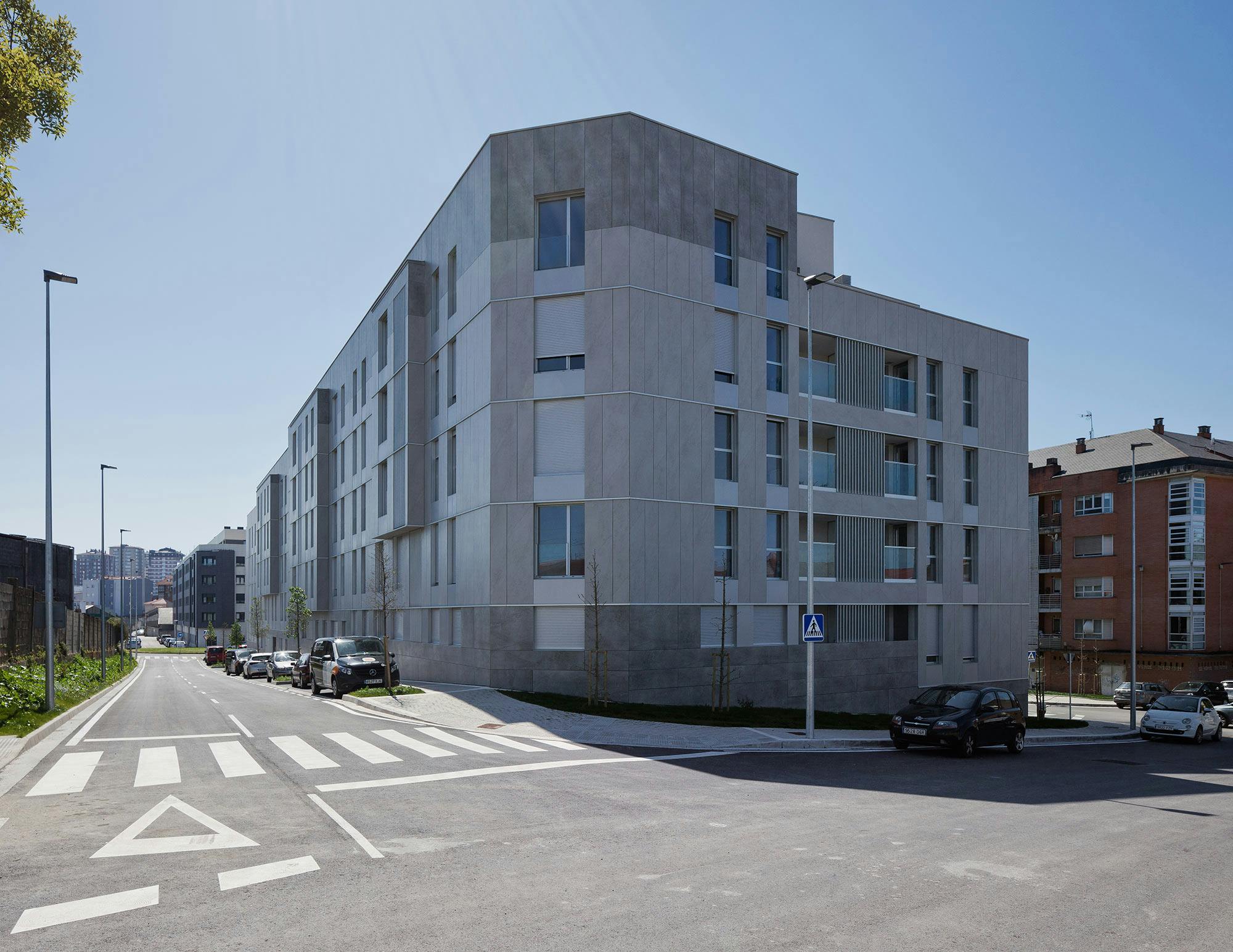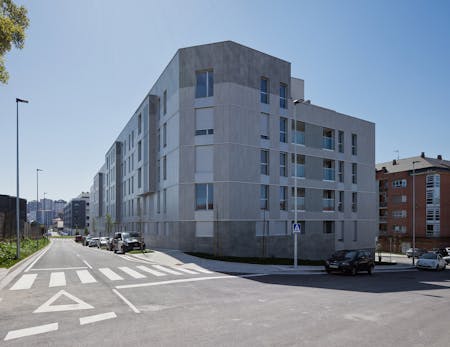 Compact style for a subsidised housing building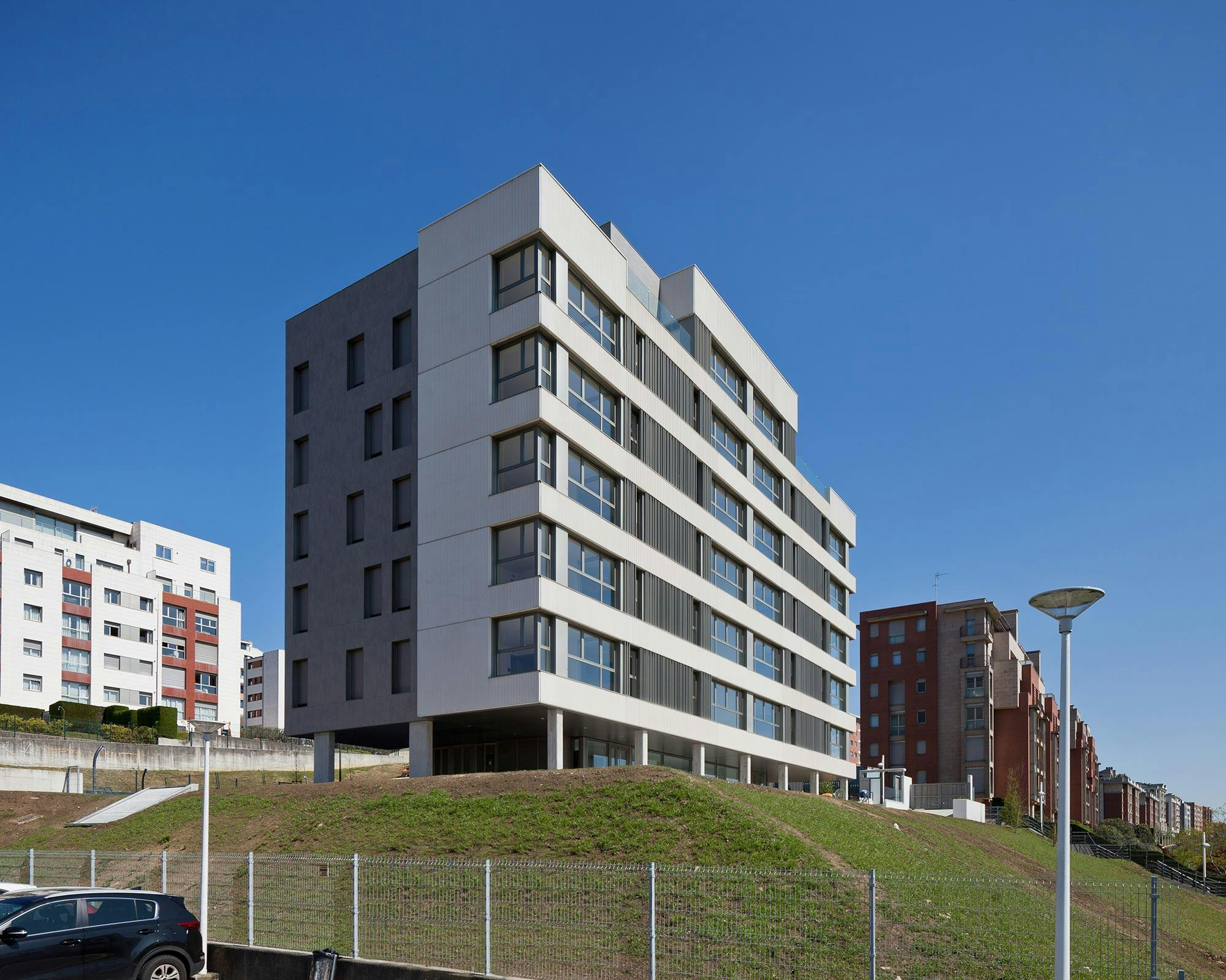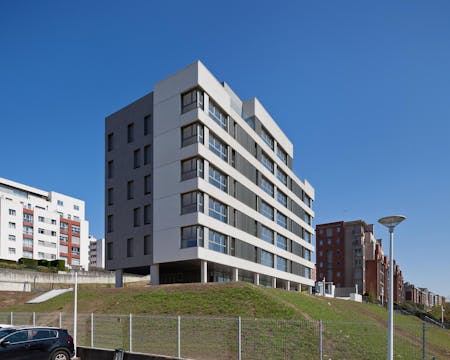 A façade that masterfully combines concrete, steel and Dekton
Professionals form
Do you need information or samples of any of our materials? Would you like to establish a business relationship with Cosentino?