Cosentino Flagship Project
The Wall: a living surface that takes advantage of Dekton's versatility
By Orea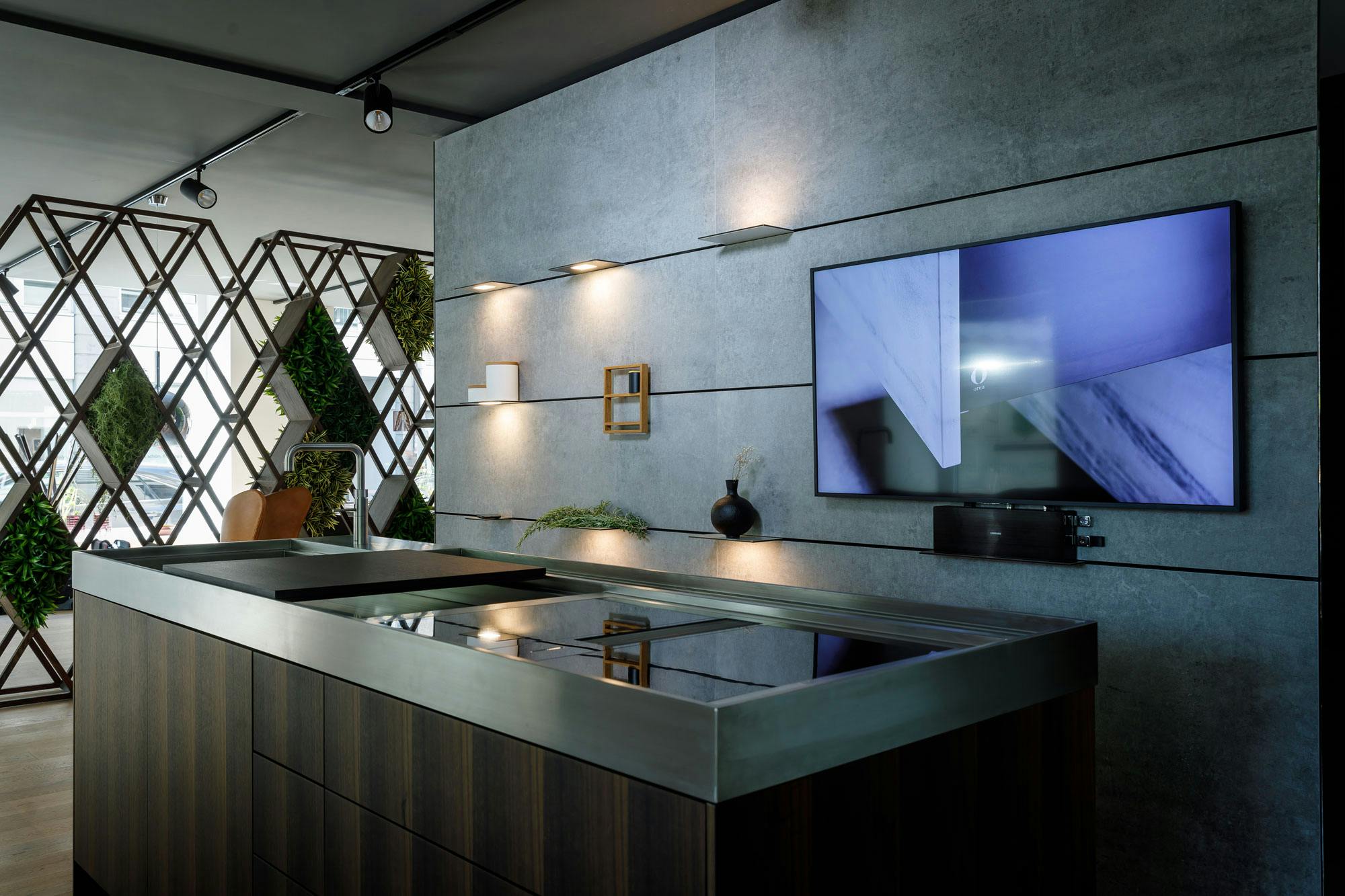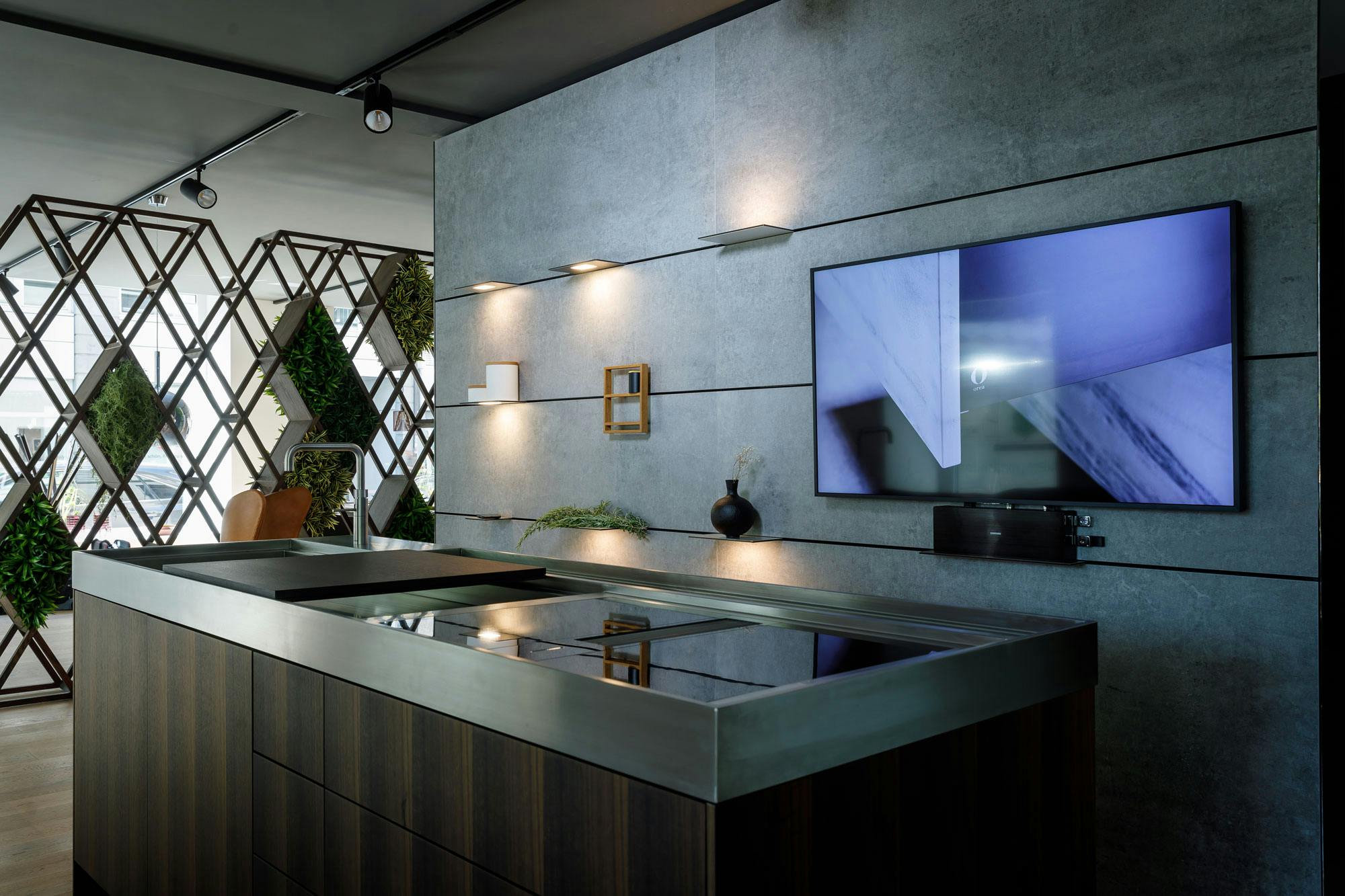 Location
Regensburg, Germany
Colors
Keon | Keyla | Laurent
Architecture / Design
Orea
Developer
Essential Living
Thickness
4 / 8 /12 / 20 / 30 mm
An interior design solution that changes with the need
They shape our sense of space, sustain and support – yet walls tend to remain largely ignored. But the "The Wall" is different: this wall system can be designed on an individual and flexible basis and offers more functions than a Swiss army knife. The innovative product comes from the designer kitchen manufacturer Orea from Zurich, which has just opened a new showroom in Chur. Its subsidiary of the same name in Regensburg (Germany) handles international sales. As managing shareholder, Johannes Falk has significantly influenced the development of "The Wall".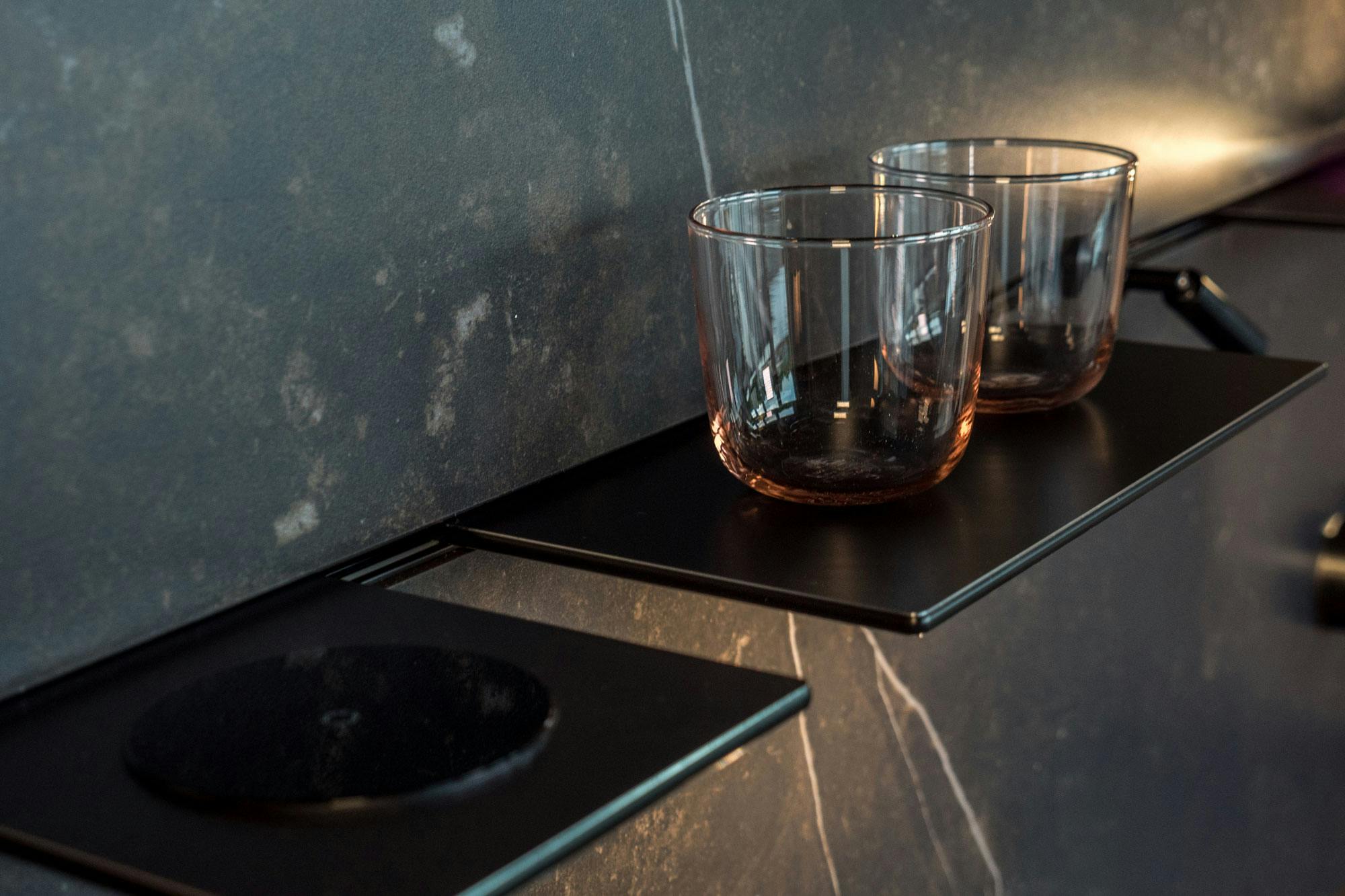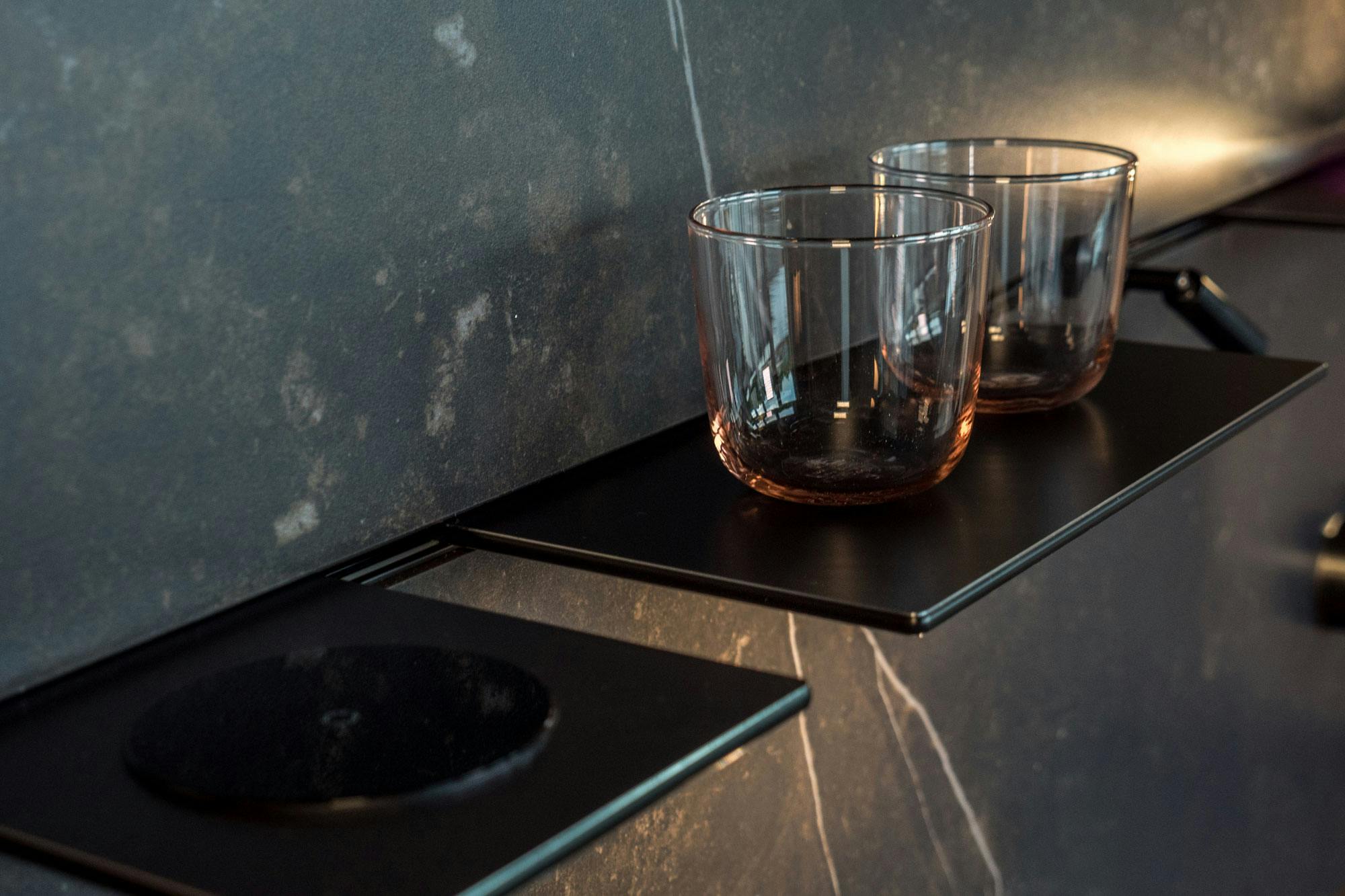 Decoration made easy
"We wanted to create a beautiful, multi-functional product that is at the same time extremely easy to install" – like the Plug & Play feature of an iPhone," says Falk, who drove the expansion of a large Apple reseller before entering the premium kitchen sector. Indeed, Orea had to learn the same lesson as Steve Jobs: simple can be harder than complex. But all the effort has paid off. Shortly after its launch in 2019, "The Wall" received the highest accolade at the Red Dot Award, winning "Best of the Best" in the Product Design category.
The jury was impressed by its simple basic construction, clear design language and versatile adjustment possibilities. The base is made of a lightweight yet torsion-resistant preformed aluminium frame system. Patented rails from Orea are then added with a four-phase power supply (24 volts for safety reasons). Accessories such as shelves, LED lamps, induction charging stations or Bluetooth speakers can thus be positioned at any point facing up or down the wall.
Do you need help with a project?
Contact our specialists for advice
Do you need help with a project?
Contact our specialists for advice
``We wanted to create a beautiful, multi-functional product that is at the same time extremely easy to install``
Johannes Falk
Orea International Sales
A surface that triggers the imagination in any space
The wall surface can be fashioned from materials such as antique wood, glass, Alucobond, melamine resin and stone – and, a recent addition, Dekton® by Cosentino. "Dekton is available in more than 50 different designs. This means the wall system can be adapted to match the work surface or floor tiles or even feature independent components," explains Ervin Joska, Managing Director of Cosentino Stuttgart. "The ultra-compact surface is colourfast and UV-resistant, and in thicknesses of 4 to 12 mm can also be used in large formats up to 3.2 m."
Cosentino and Orea are working in close cooperation to position "The Wall" successfully in the market. "This is a refreshingly new design product for kitchen studios and the entire interior design industry," asserts Ervin Joska. The wall system is pre-assembled in a tailor-made format and design to enable quick installation. "It's a product that fires the imagination", says Johannes Falk. "As with the iPhone, the simple individualisation and diversity of the applications of "The Wall" allow the concept of walls to grow exponentially."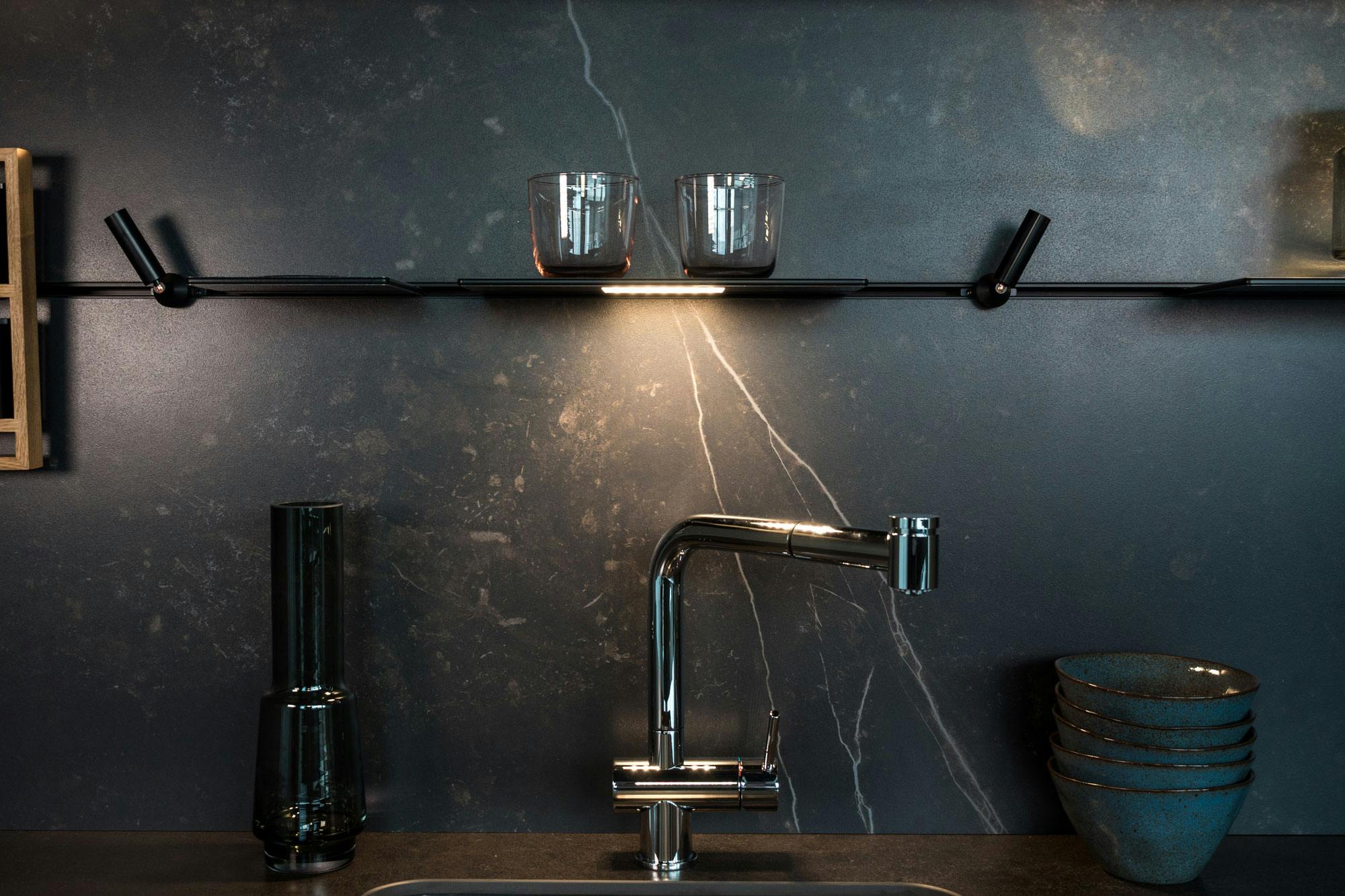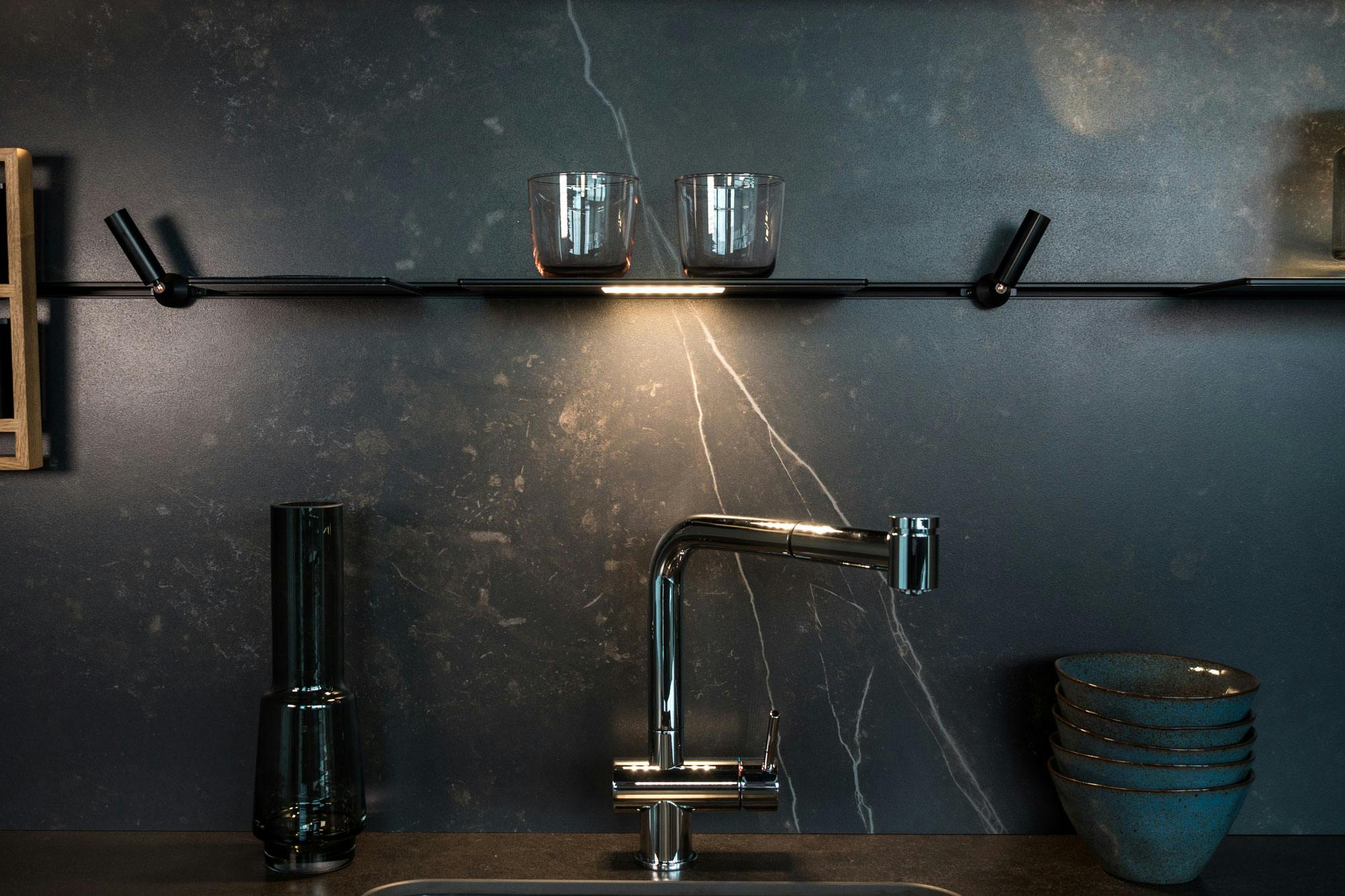 Cosentino's materials used in this project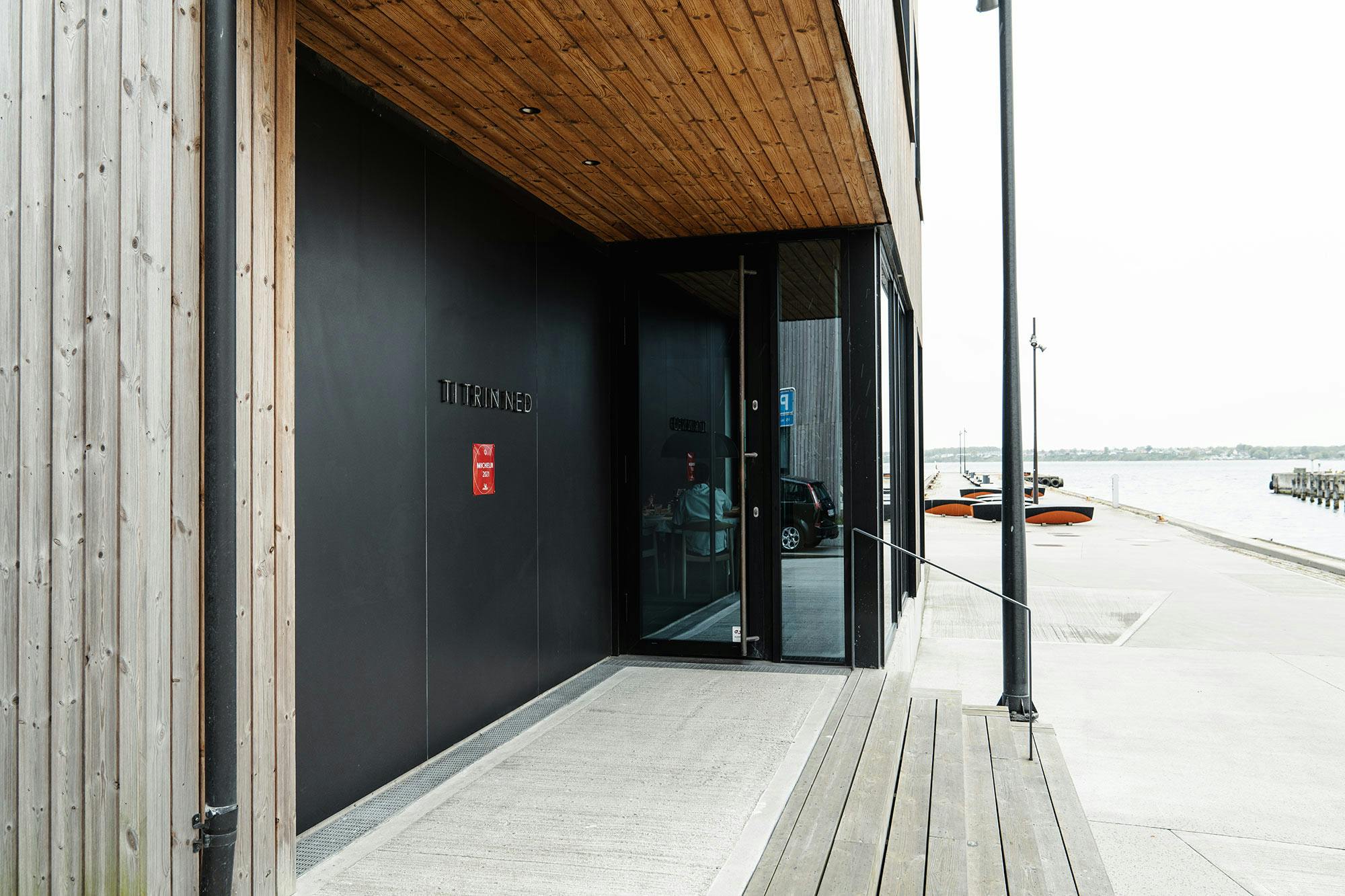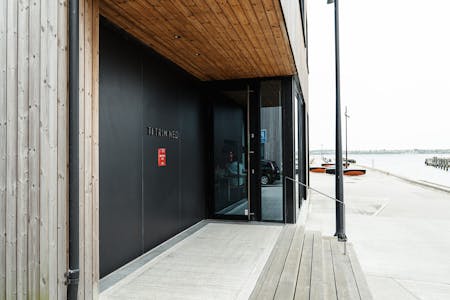 This Michelin-starred Danish restaurant uses Dekton on its façade to withstand the harsh marine environment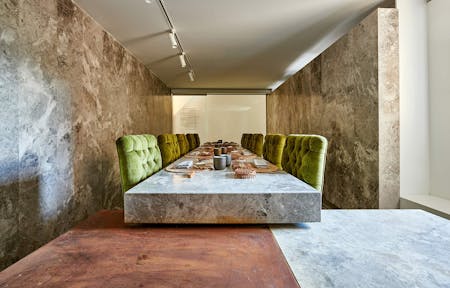 Two restaurants with a shared kitchen achieve visual continuity thanks to Dekton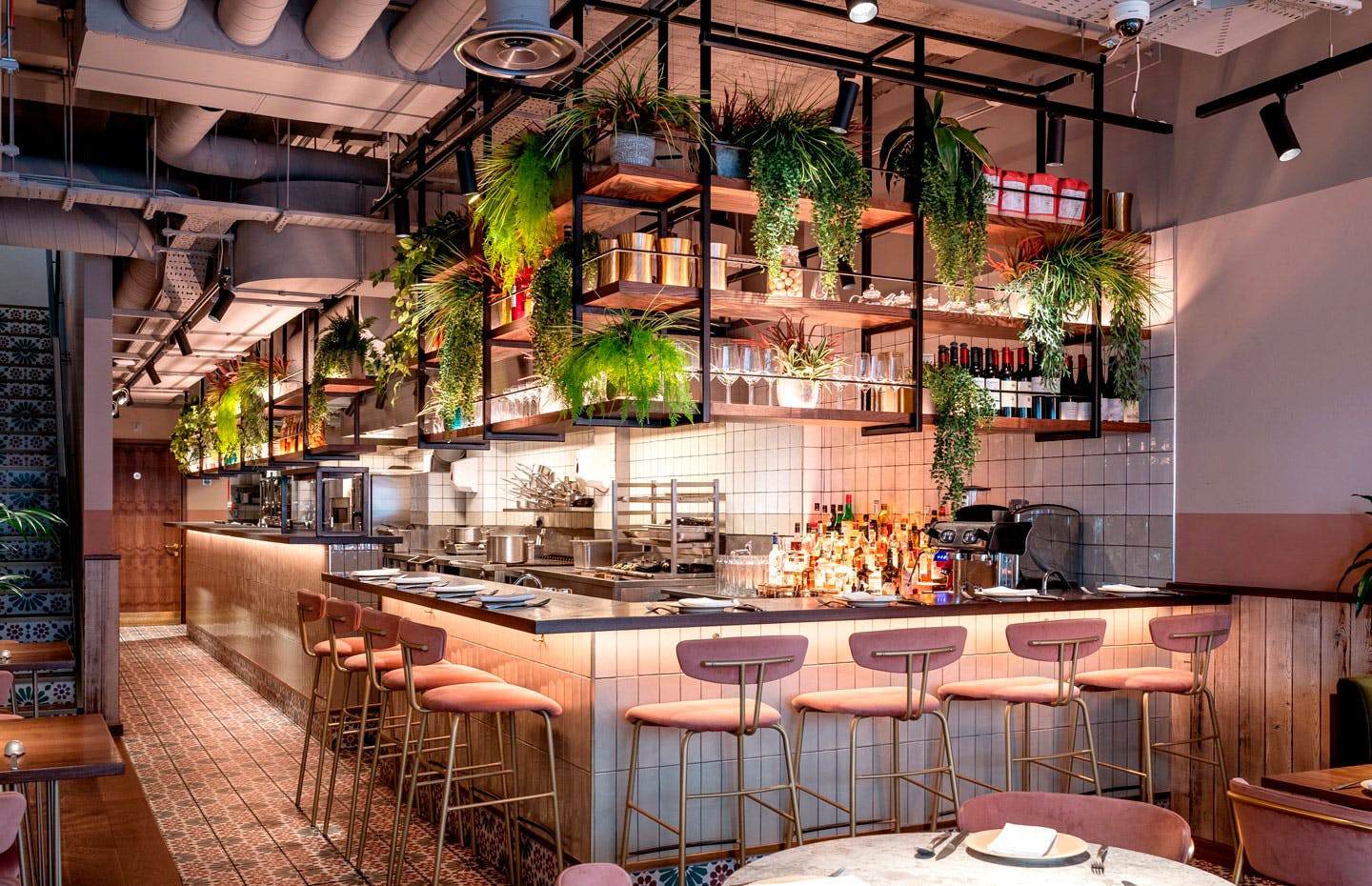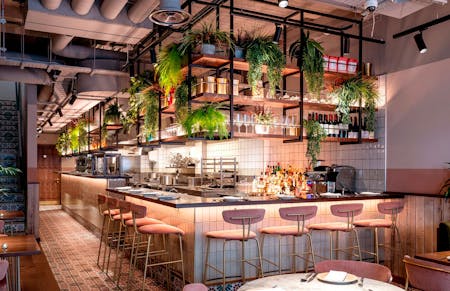 Dekton adds character to a neat and refined London restaurant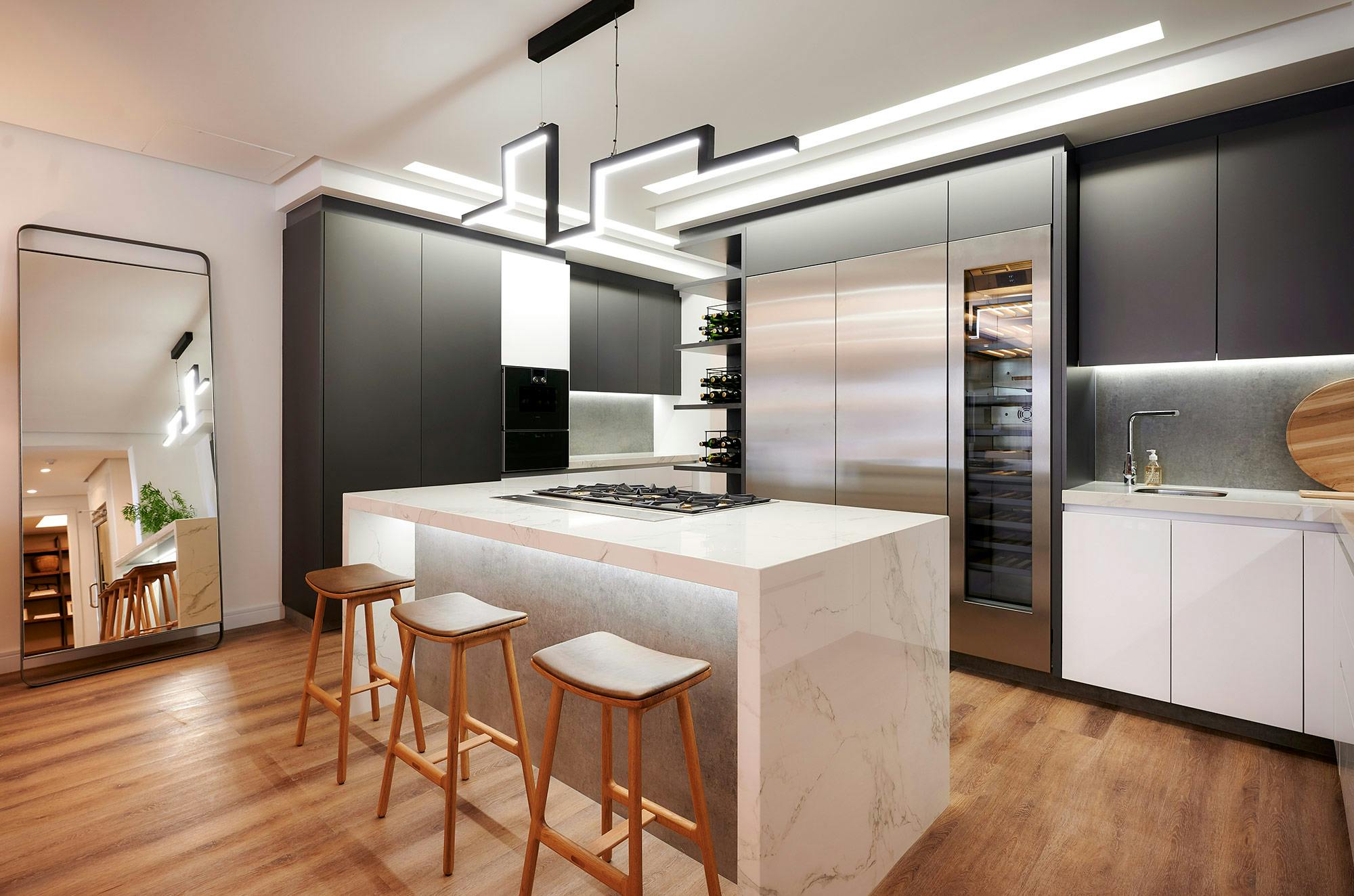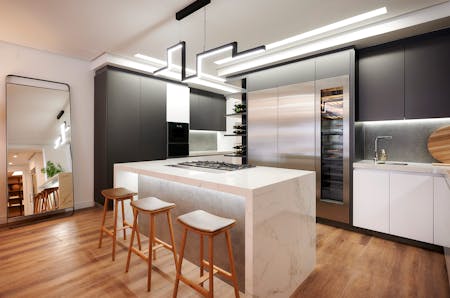 Dekton showcases its versatility in a high-end residential development in South Africa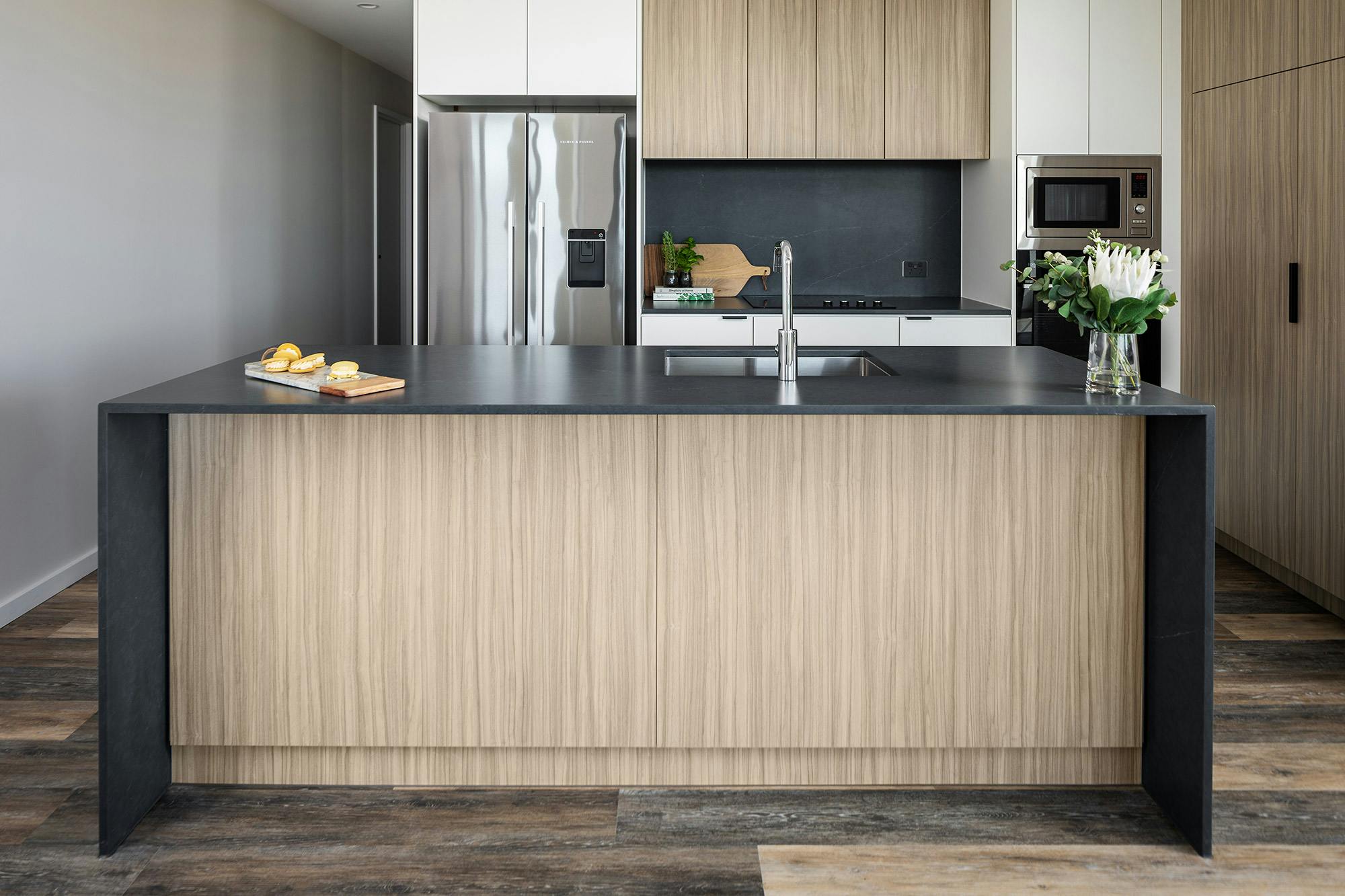 A luxurious rental building chooses Cosentino for its durability, elegance and sustainability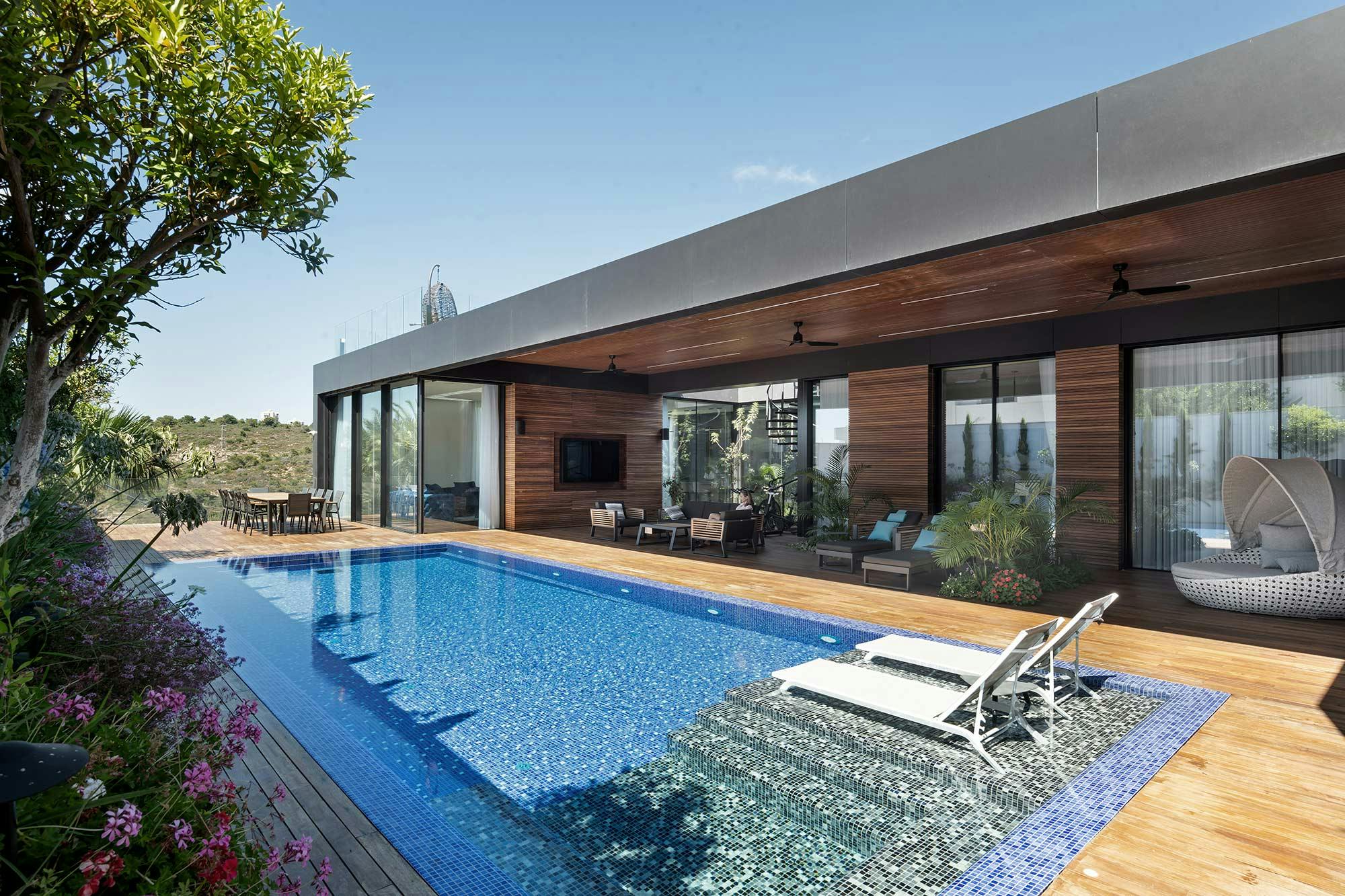 Glass, Iroko timber and Dekton for a façade with a lot of character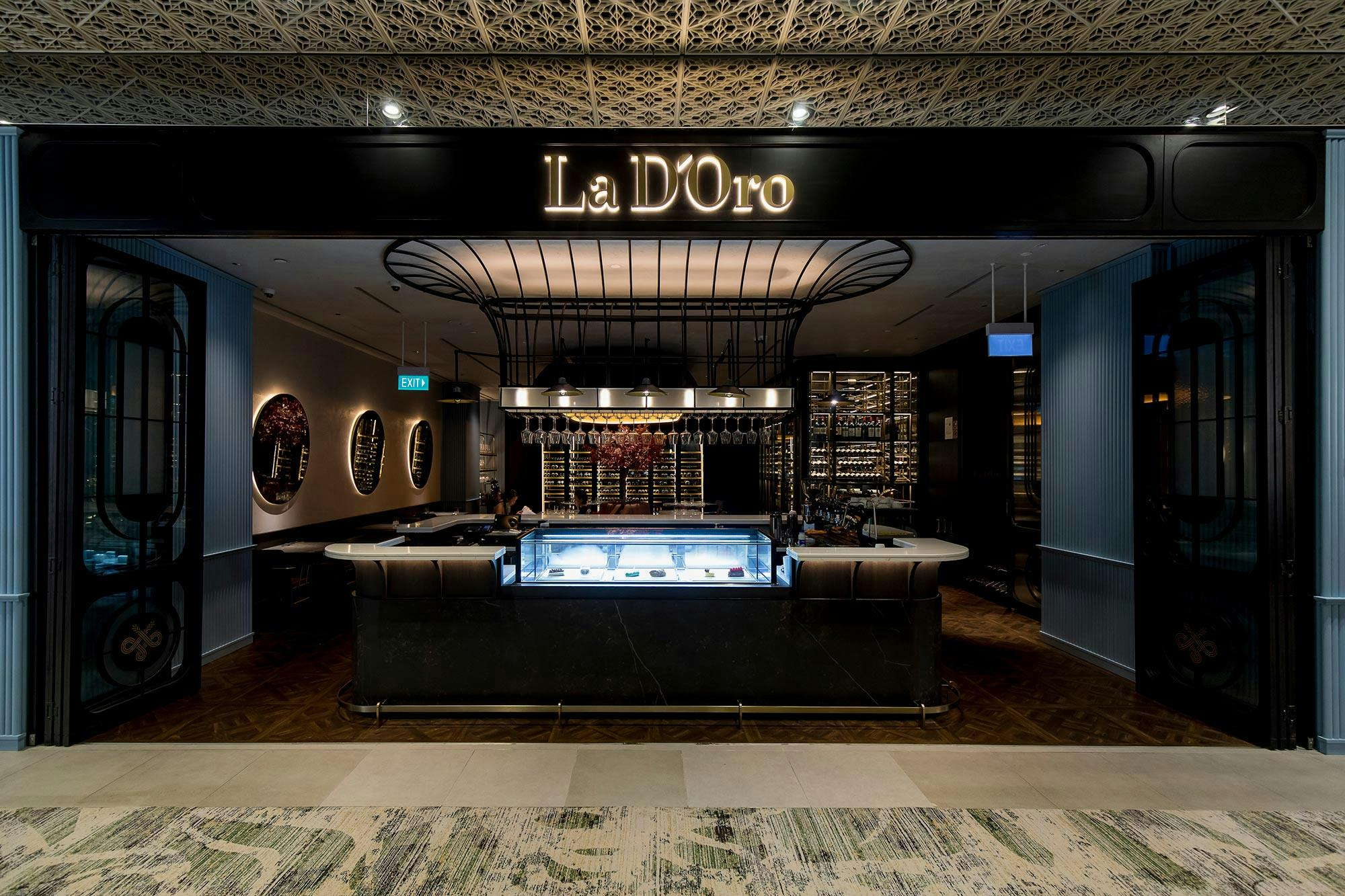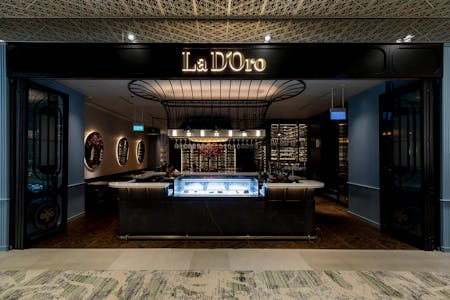 This ground-breaking haute cuisine restaurant in Singapore relies on Cosentino's functionality and elegance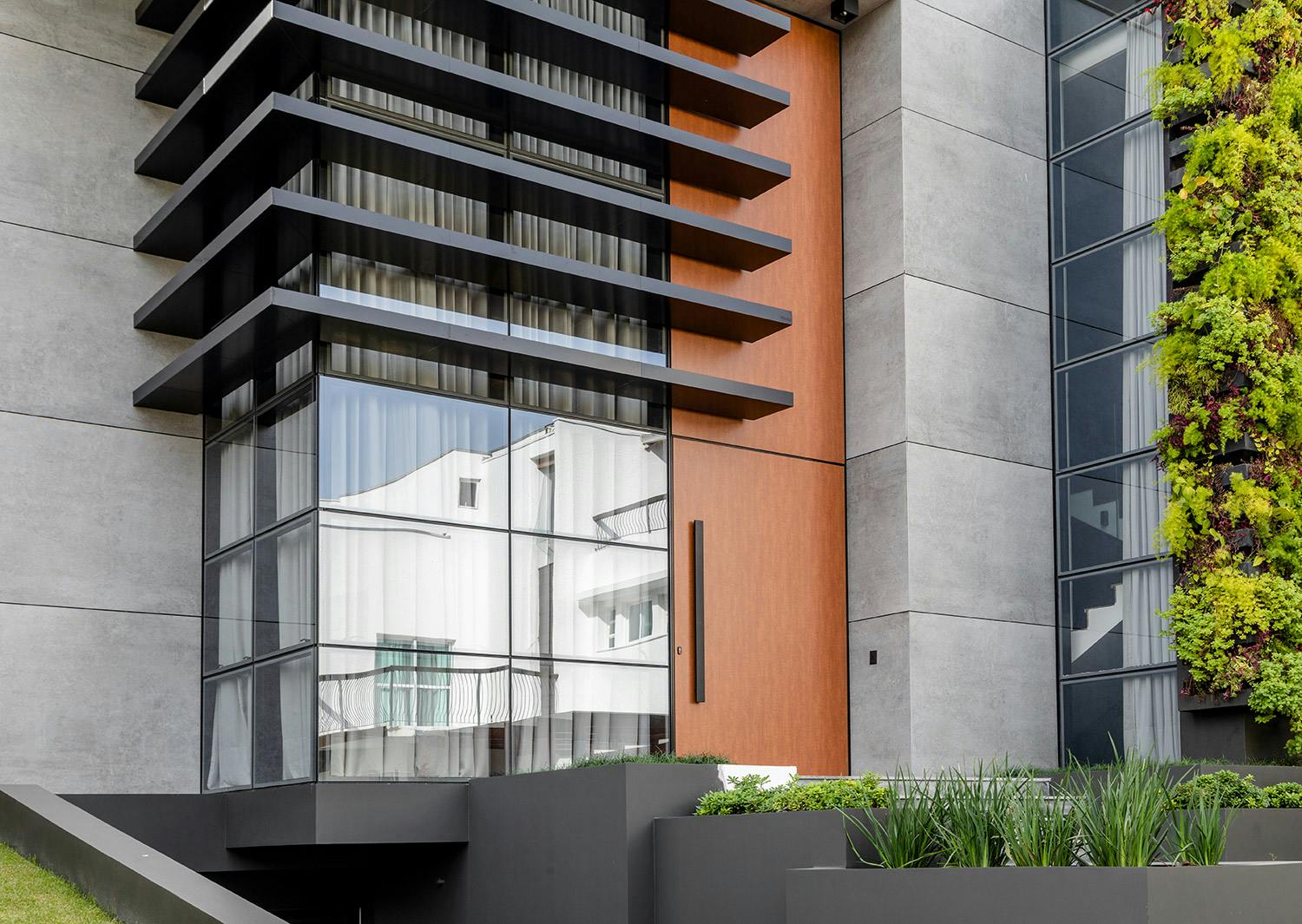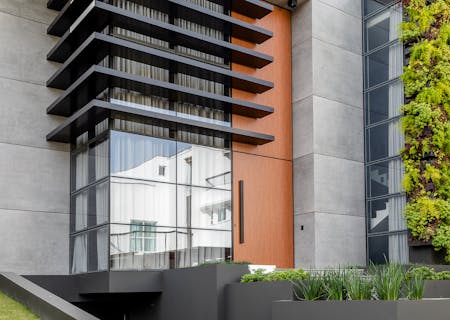 A very sturdy home by the sea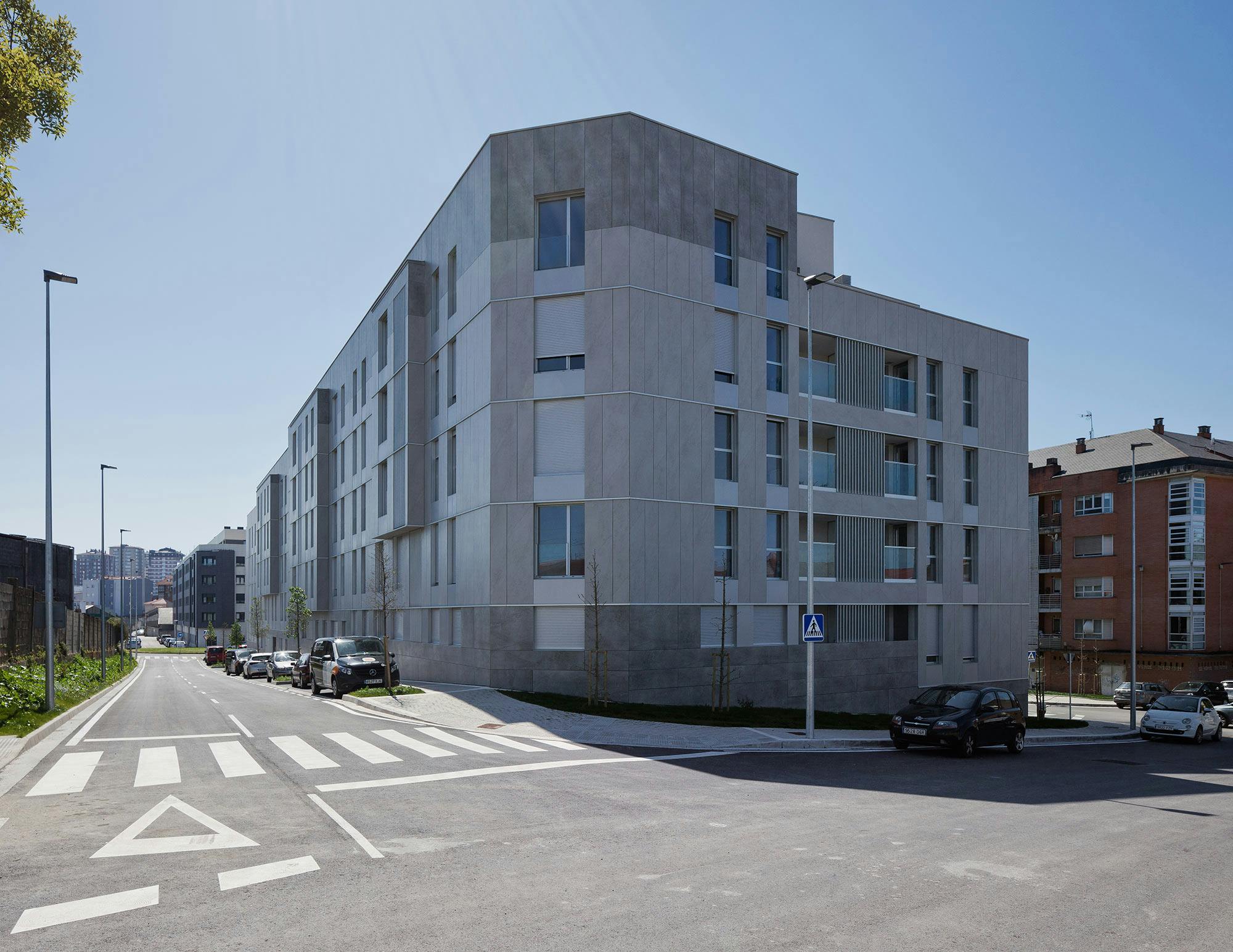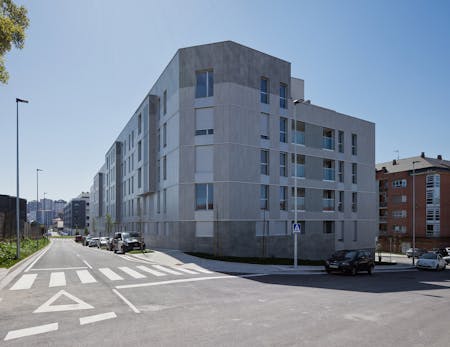 Compact style for a subsidised housing building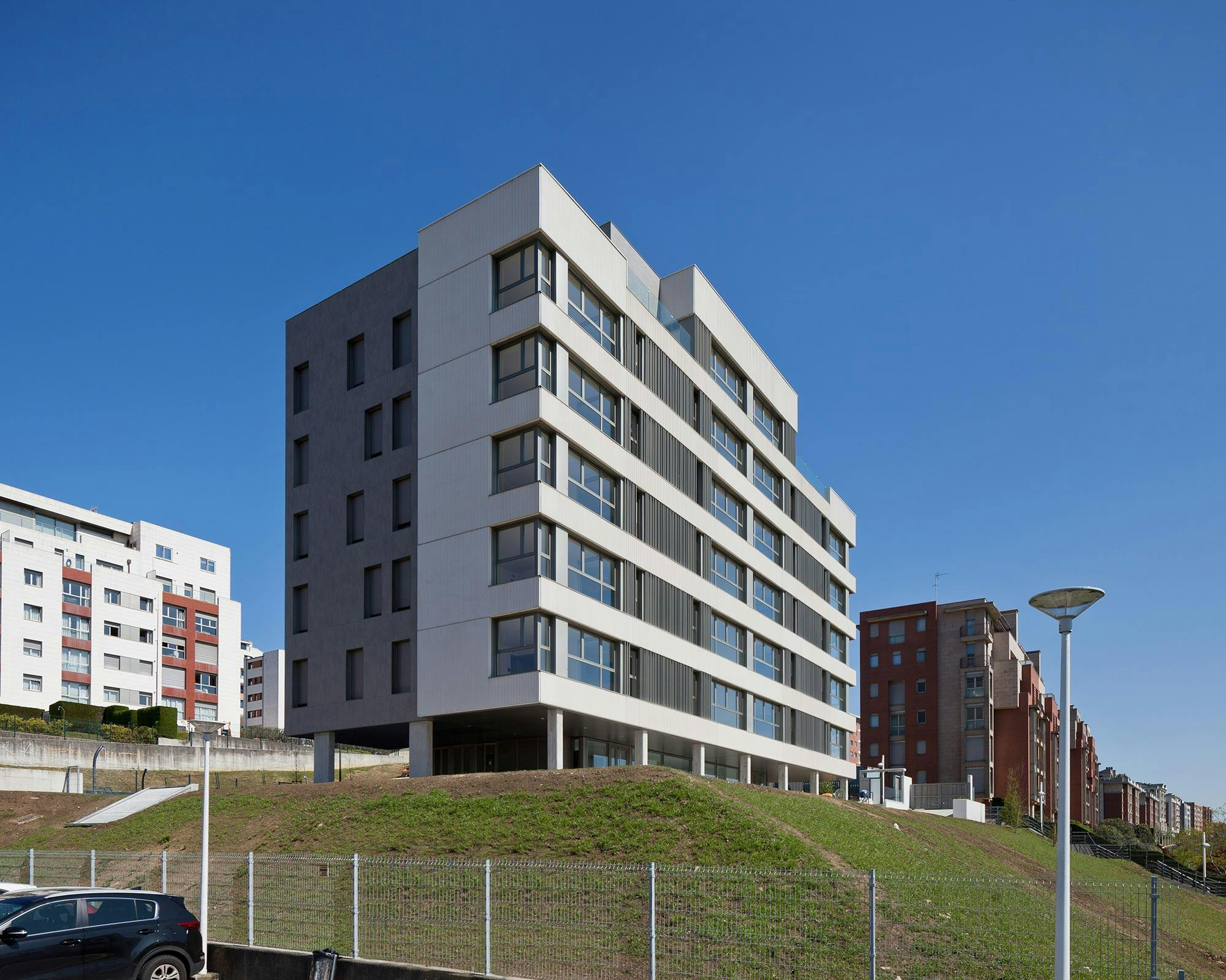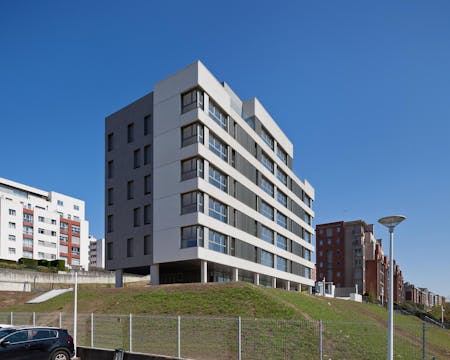 A façade that masterfully combines concrete, steel and Dekton
Professionals form
Do you need information or samples of any of our materials? Would you like to establish a business relationship with Cosentino?