Cosentino launches the 17th edition of Cosentino Design Challenge
The Cosentino stand at Espacio Cocina–SICI, the professional event for design, furniture and home equipment held last week in Valencia (Spain), hosted the official launch of the 17th edition of the international Cosentino Design Challenge (CDC).
During the event, the two themes that the participants- architecture and design students from all over the world- will need to research in order to develop inspiring projects were announced. Once again this year, the CDC jury will be looking for proposals with a focus on sustainability, the life-changing capacity of design, creativity and innovation.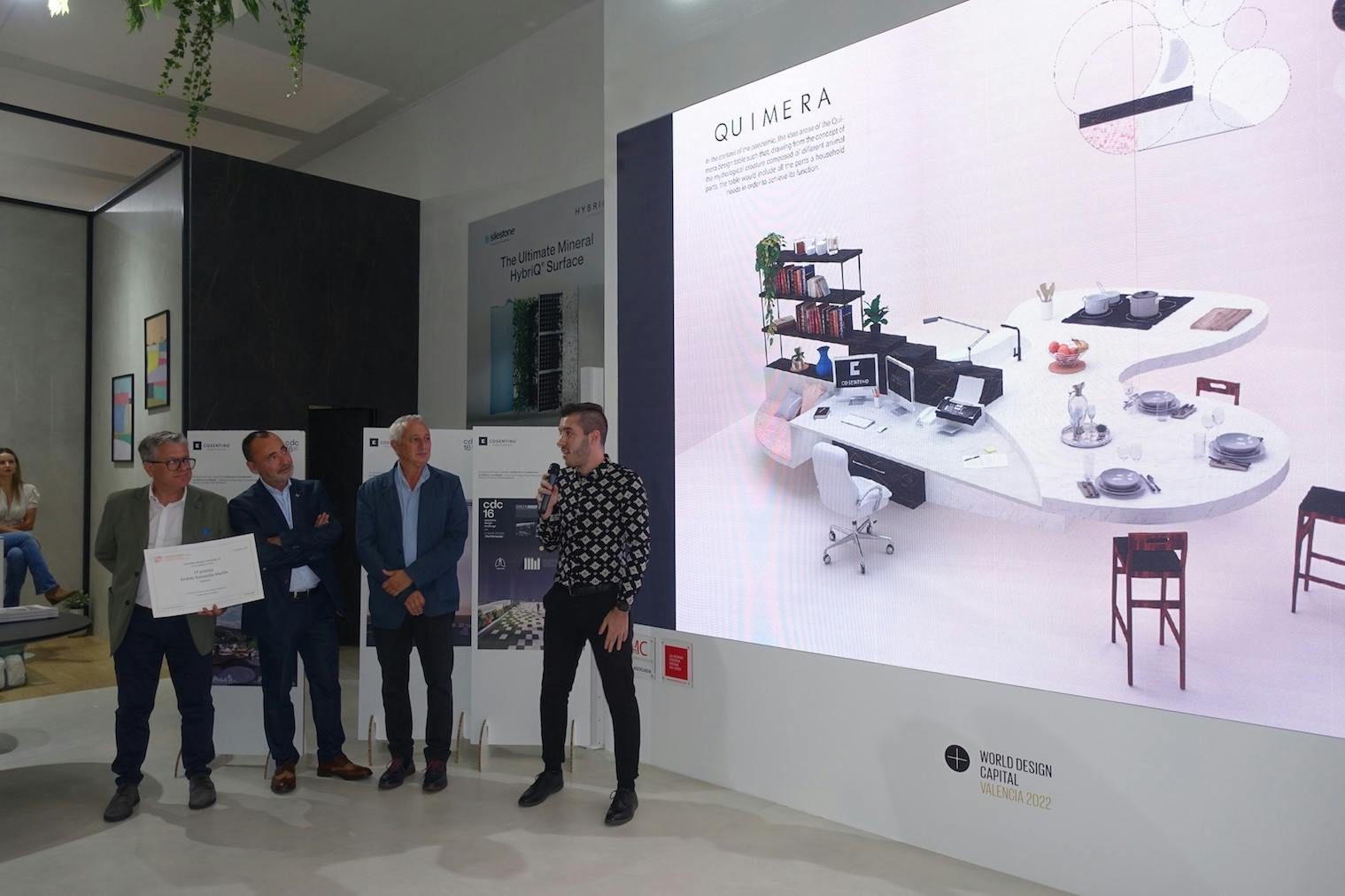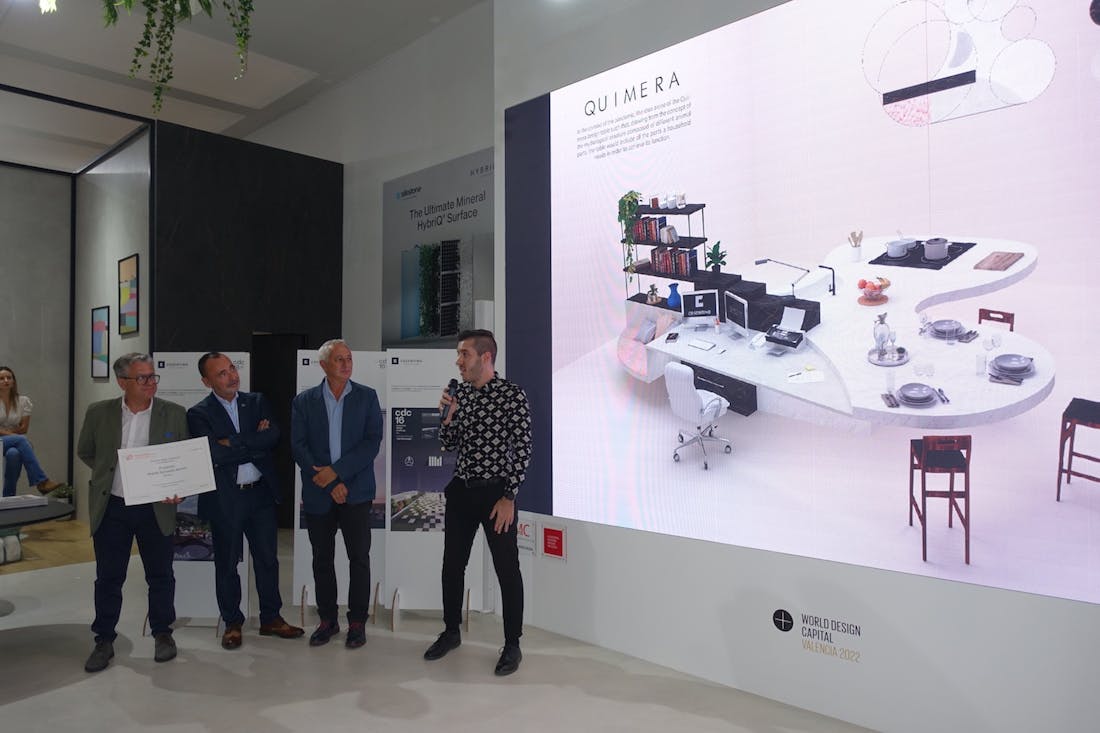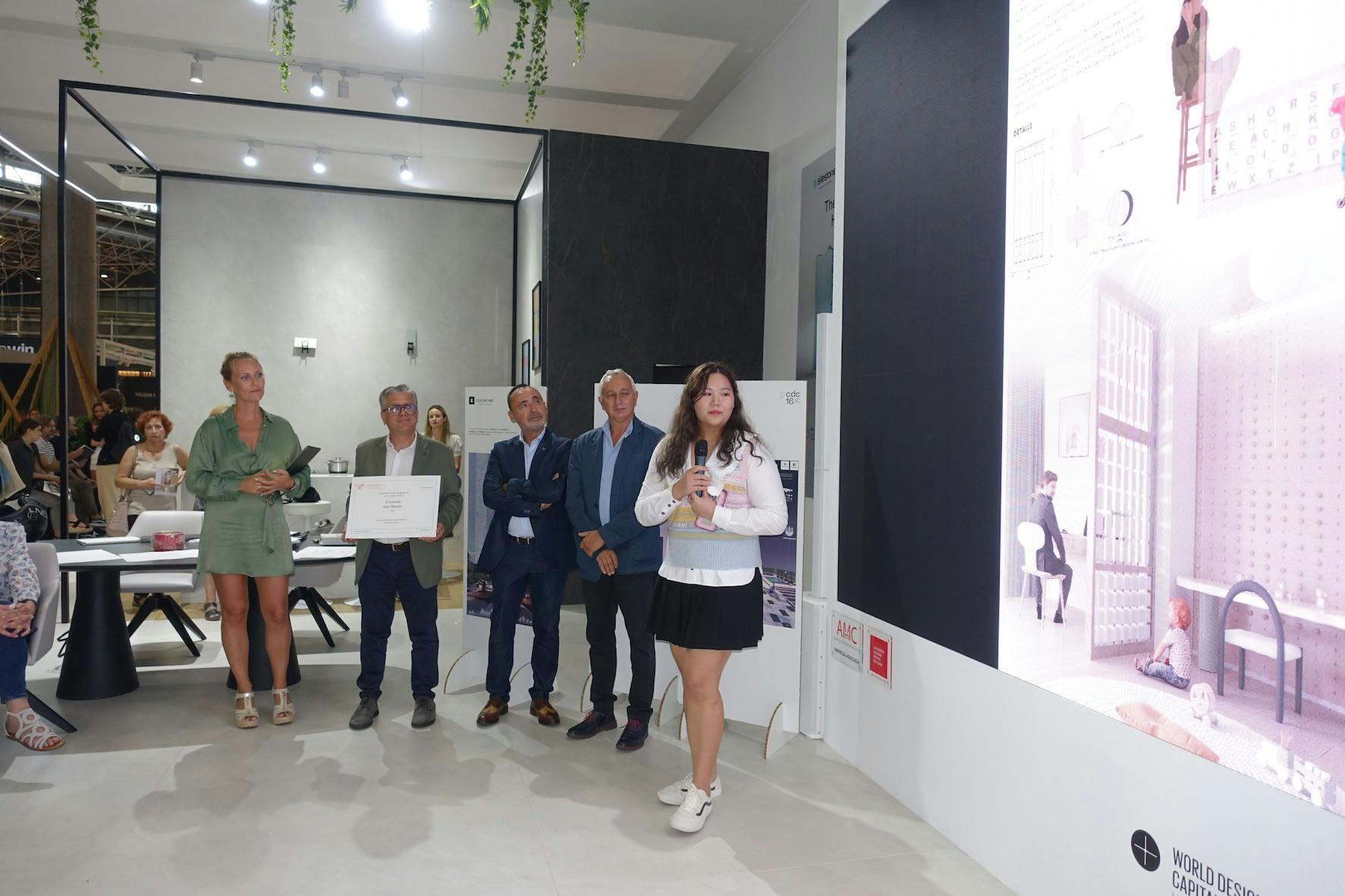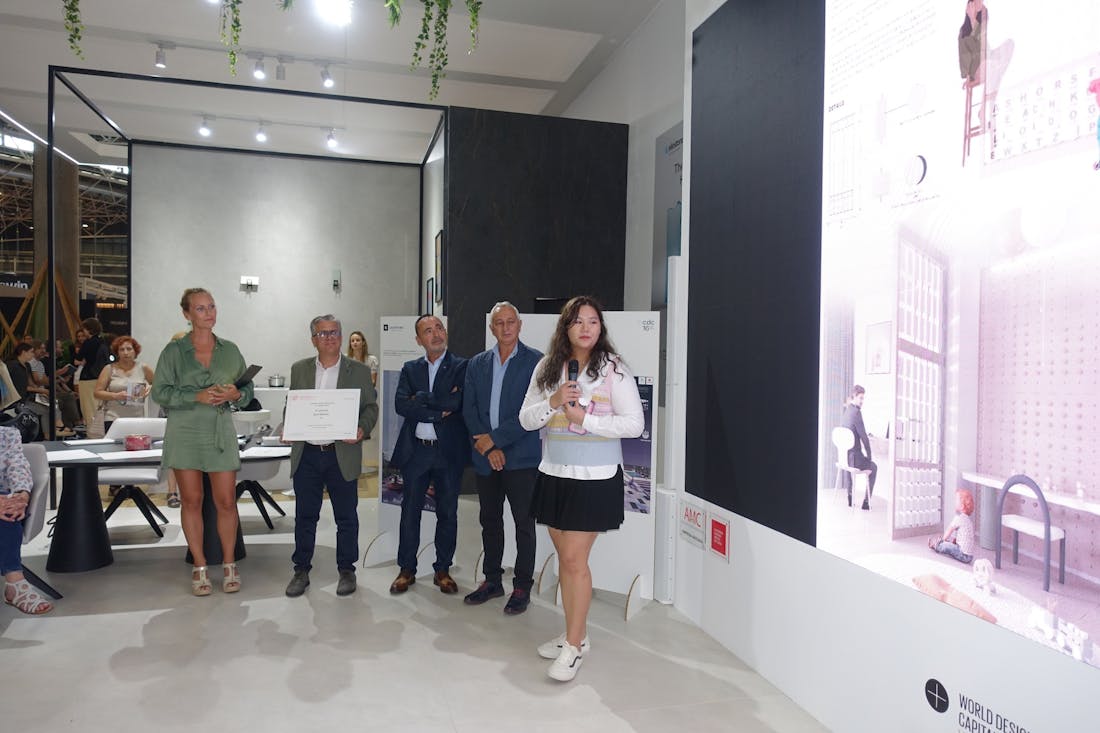 CDC 17 Themes
In the Design category, the theme is "EPHEMERAL VS. PERMANENT STORES… AND THEIR APPROACH TOWARDS SUSTAINABILITY". An approach to rethink innovative and sustainable designs in retail sector. In the Architecture category, the theme is "GREEN ARCHITECTURE WITH DEKTON® AND STONE". Proposals in this category must merge architecture, materials and the natural environment.
The CDC leaves students free to develop their projects with the only requirement that the final project includes some of the innovative surfaces that Cosentino offers the world of architecture and design: Silestone®, Dekton® and/or Sensa by Cosentino®.
The submission period starts on next 1 October 2022 and ends on 1 June 2023. For each category, there are three first prizes of €1,000 each, and three runners-up and special mentions. Find out all the details at https://cosentinodesignchallenge.org/edicion-17/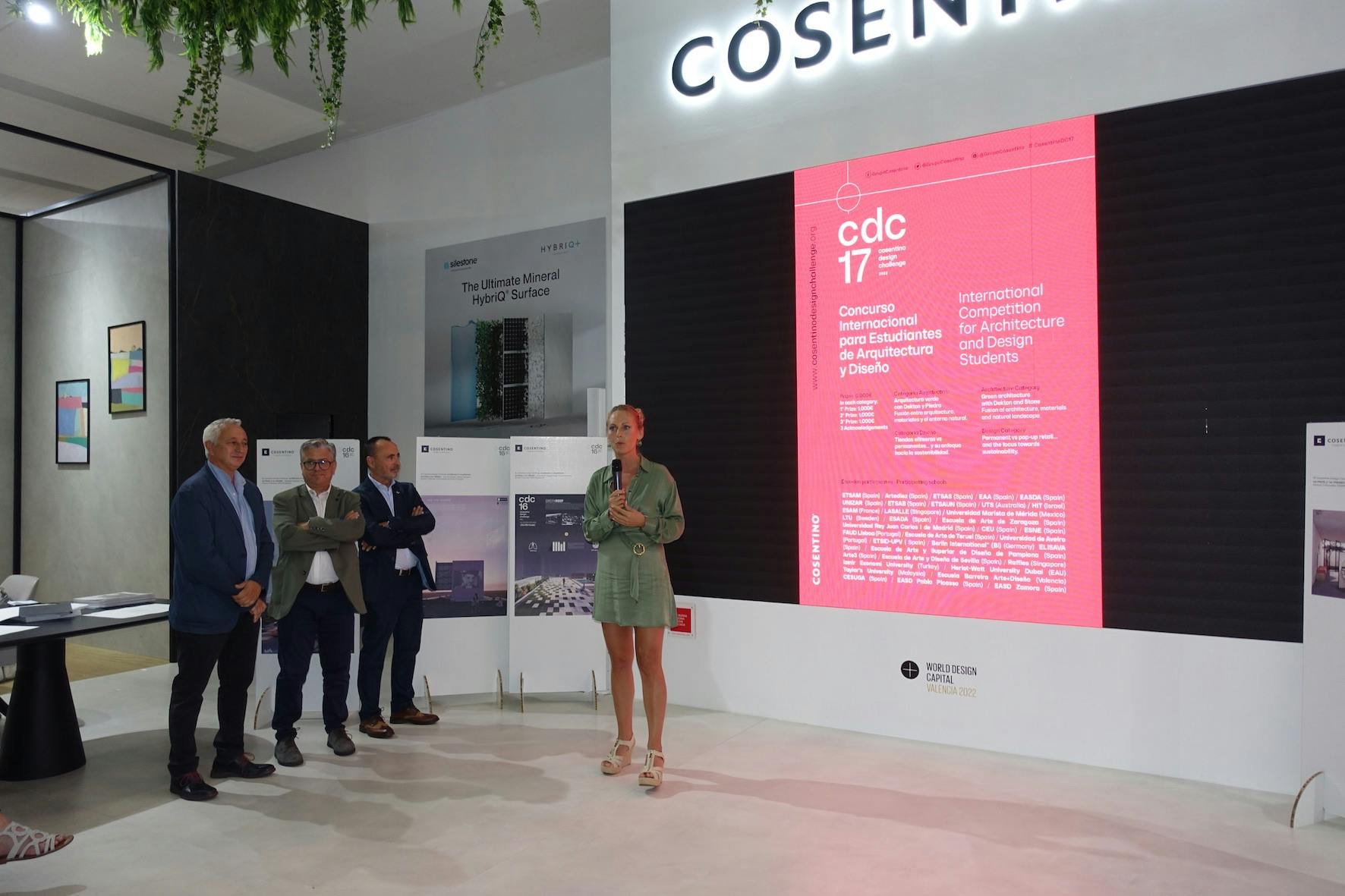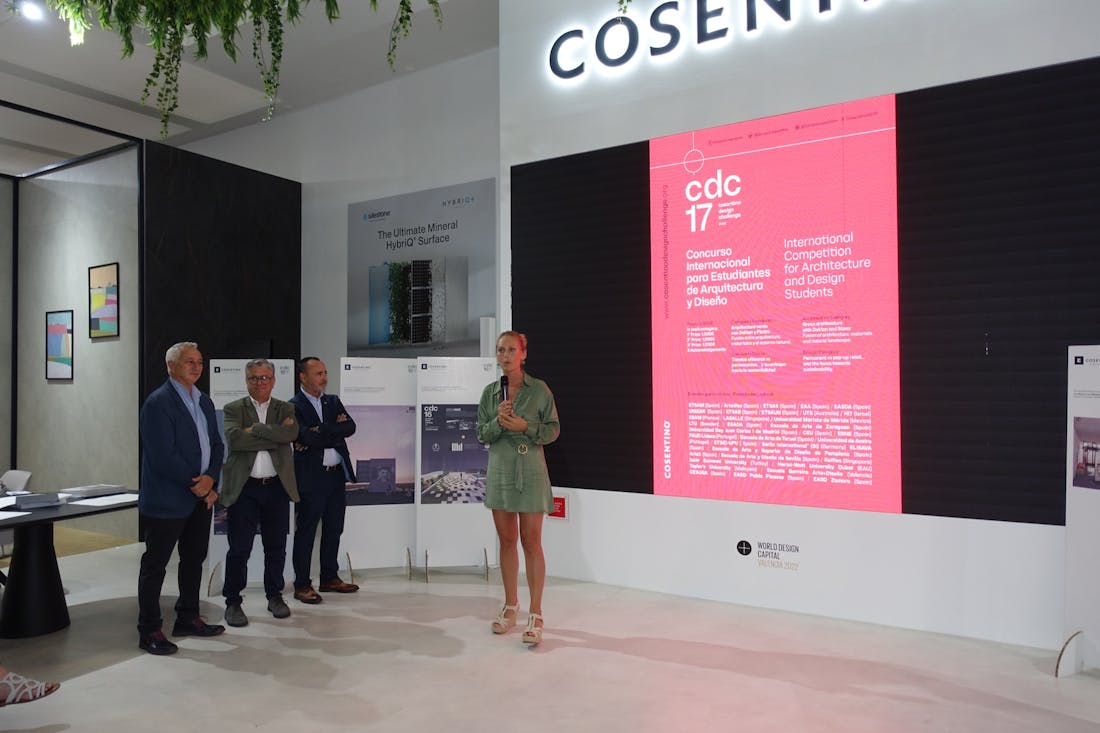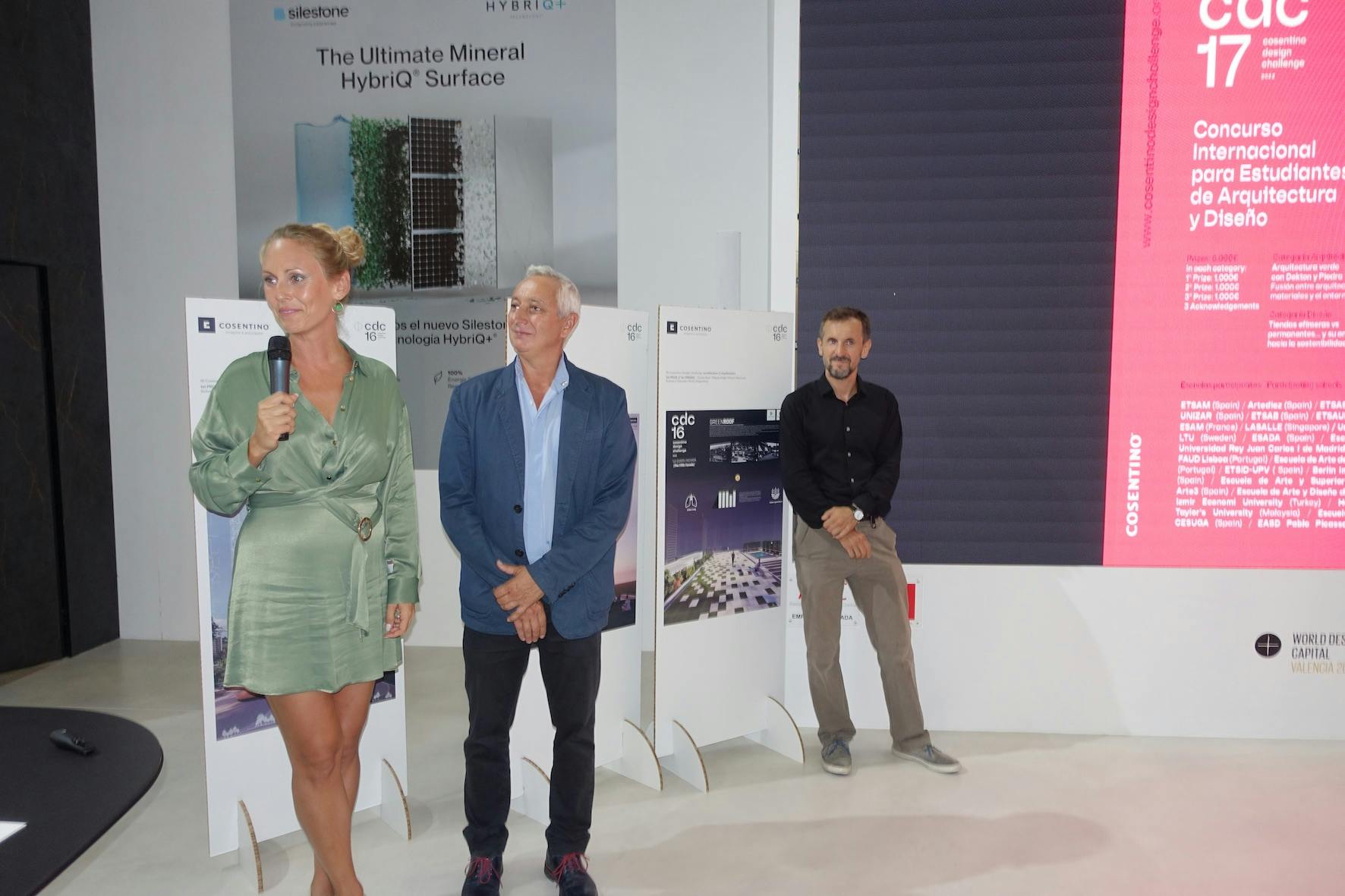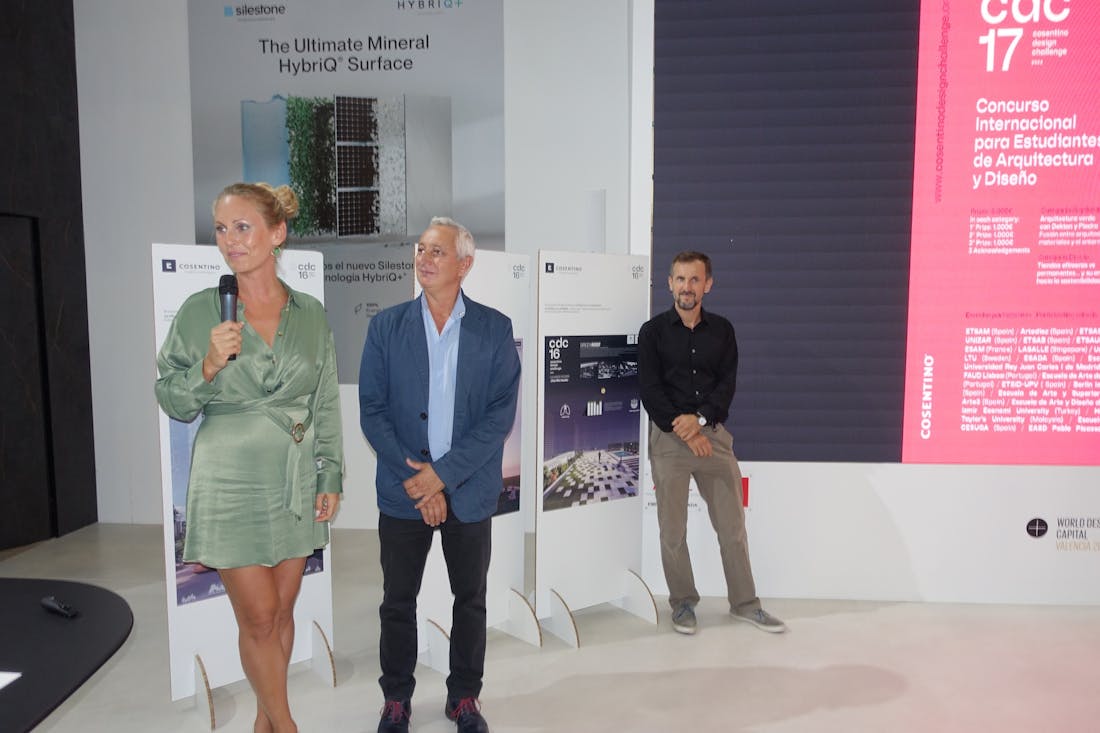 Committed to talent and creativity
Cosentino Design Challenge is a corporate social responsibility initiative in line with Cosentino's commitment to the talent and creativity of future professionals from both disciplines so closely related to the company's business and activity. CDC is a unique opportunity that connects students with innovative materials from a leading company in its sector. The collaboration of more than 30 international schools and universities are proof of the prestige of the CDC.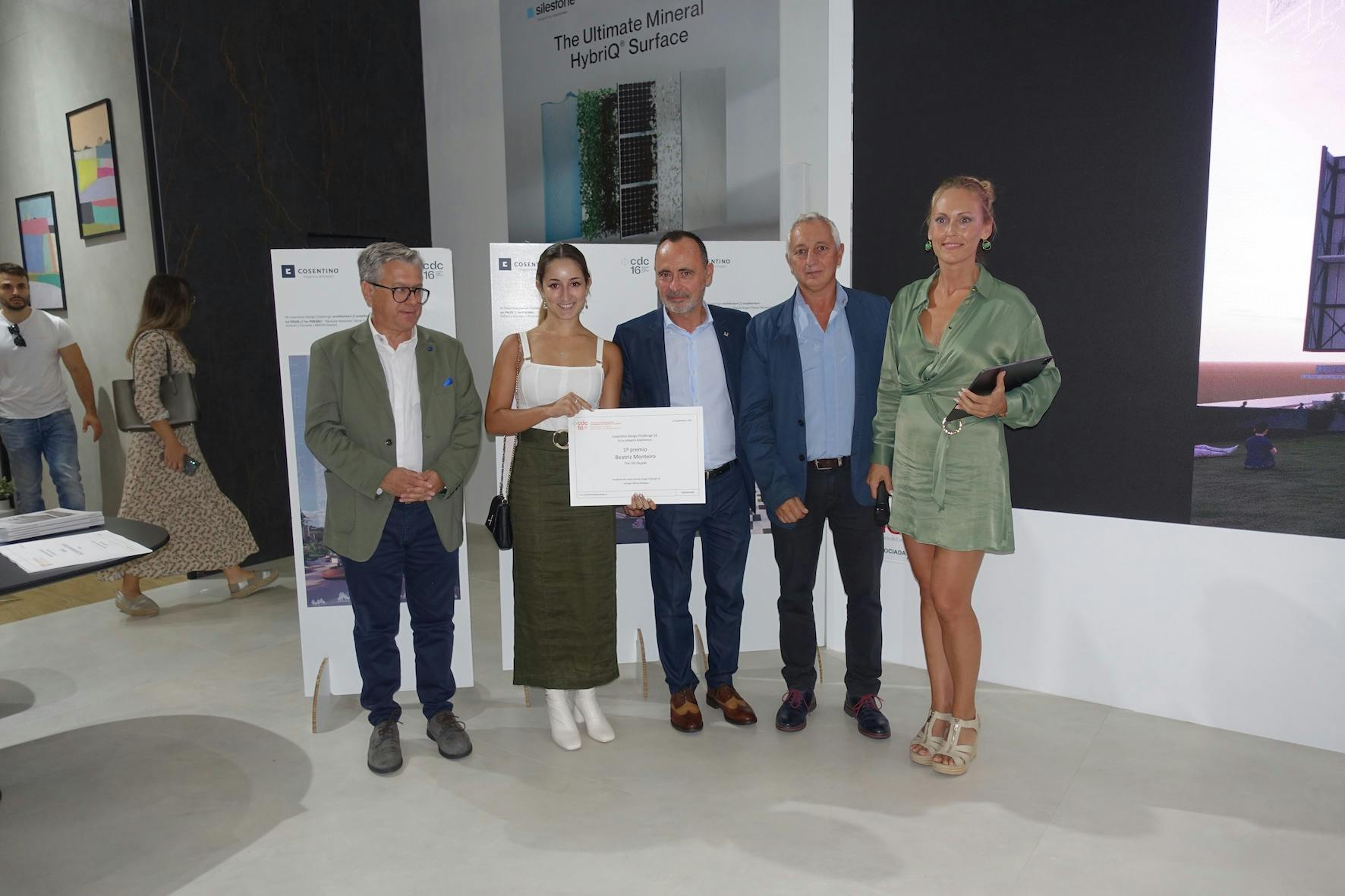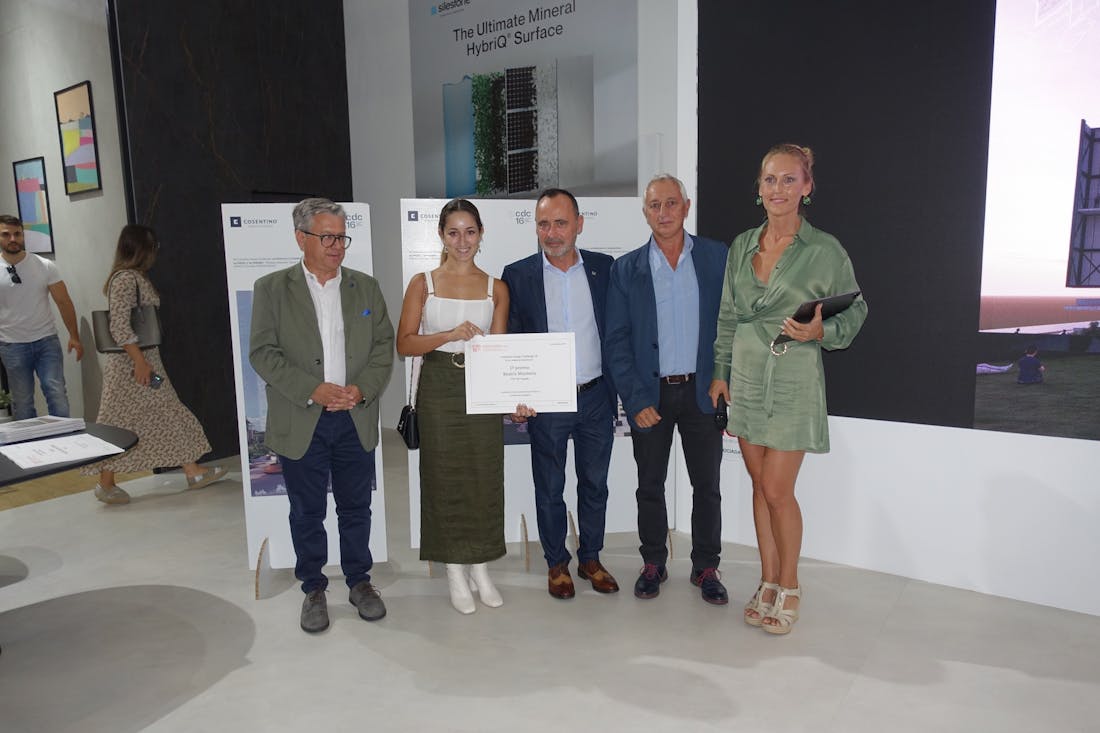 Presentation event at Espacio Cocina-SICI
The official presentation of CDC 17 took place last Friday at the Cosentino's stand at Espacio Cocina-SICI, the most relevant fair in the habitat and kitchen sector in Spain, and which also coincides with the celebration of the World Design Capital 2022 in Valencia.
The event was attended by Santiago Alfonso, Vice President of Communication and Corporate Reputation of the Cosentino Group and President of the CDC competition; Adelina Salinas, architect and coordinator of the competition; and Ricardo Santonja, professor, photographer and collaborator of the CDC since its beginning. The event also served to award prizes to some of the winning students from the previous edition.