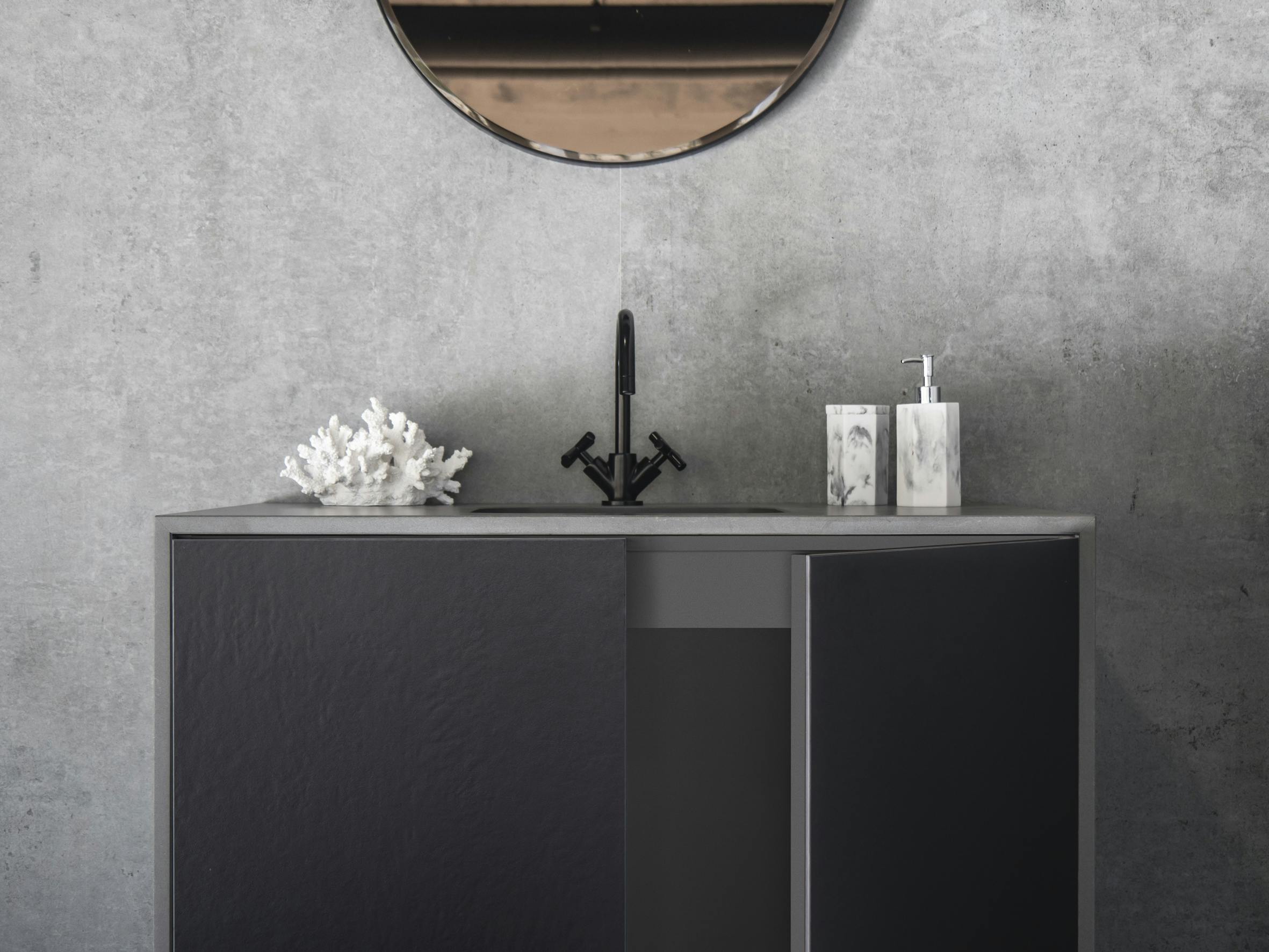 Dekton Slim by Cosentino: Introducing the New Format
New Dekton Slim by Cosentino – a thin, lightweight design solution.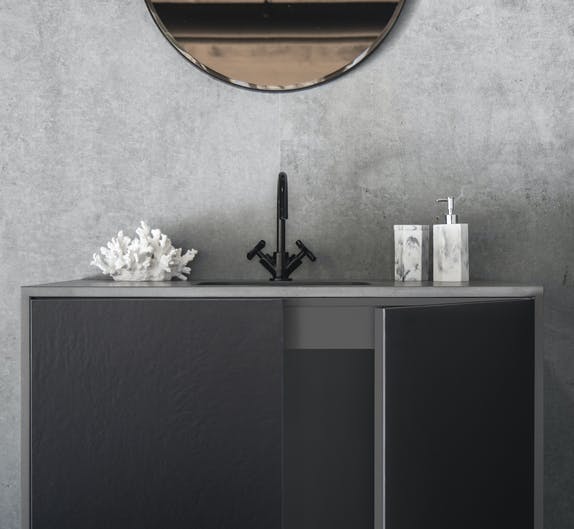 Cosentino is delighted to introduce new Dekton Slim. Slim is a ground breaking 4mm thickness for the award-winning Dekton ultra-compact brand.  A surfacing revolution, it combines the high-end technical benefits of Dekton with a much thinner, lighter and manageable format for installation. Developed in response to high demand, the new 4mm thickness can be used for a range of projects.
Dekton Slim for Sleek Bathroom Design
Ideal for bathrooms, Dekton Slim retains the benefits of standard Dekton, manufactured using the same innovative ultra-compaction process. Slim is highly resistant to scratches, stains, thermal shock and UV rays, with no special maintenance required.  With slabs up to 3200x1400mm available, it ensures fewer joints in the bathroom, resulting in a sleek look.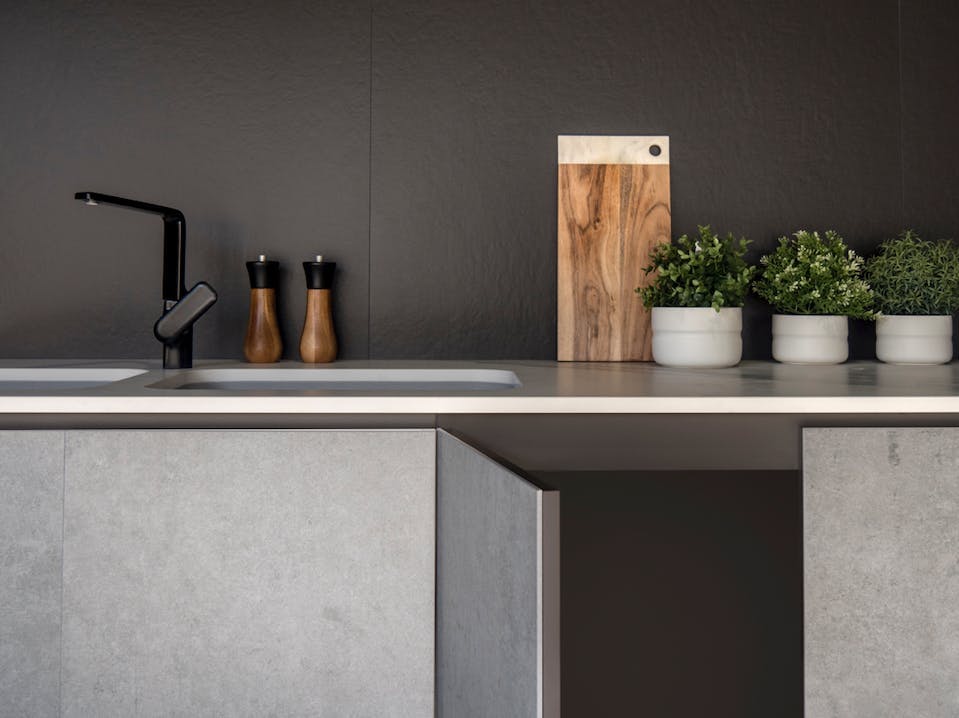 Minimalistic Kitchens
Dekton Slim is also great for minimalist kitchen designs.  Ideal for busy family homes or properties intended for tenancy, Dekton offers a high resistance to scratches, heat, fire and stains, making it a practical choice.
Due to its thin thickness and ultra-lightweight properties (10kg/m2), Slim is easier to cut, transport and install. Adjustments on site using ceramic tile tools is also possible.  In addition, Dekton Slim is available at a lower price point. This makes it possible to save money on installation whilst still having a high-end, reliable brand.
Launching to Market
Paul Gidley, area manager for Cosentino UK, says, "Potential buyers expecting kitchen materials of the highest quality. Dekton is a brand name that offers the benefits of a 10-year warranty and after-care service. We also have a professional, friendly team of dedicated Sales Managers on hand throughout the UK.  We're delighted with the initial response to this launch, and are confident it will be popular with architects, house builders and designers alike."
Initially, the new 4mm Slim option is available in select Dekton colours, including Opera, Zenith, Sirocco, Kelya, Sirius and Kreta.  With urban grey tones and concrete-inspired materials becoming increasingly popular in contemporary new build developments, this curated selection of designs caters to this trend. Timeless styles such as marble-look Opera and natural-hued Zenith are also on offer.