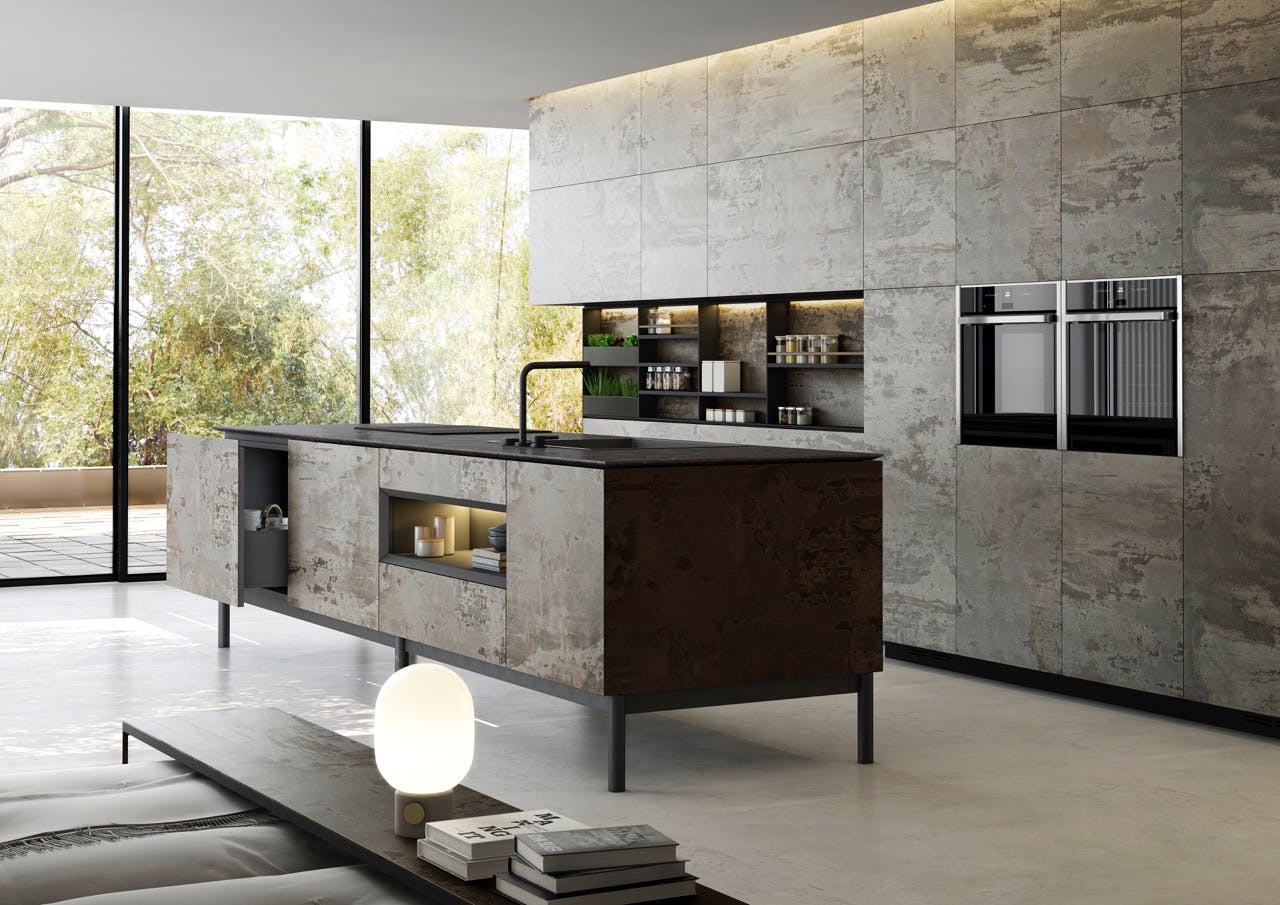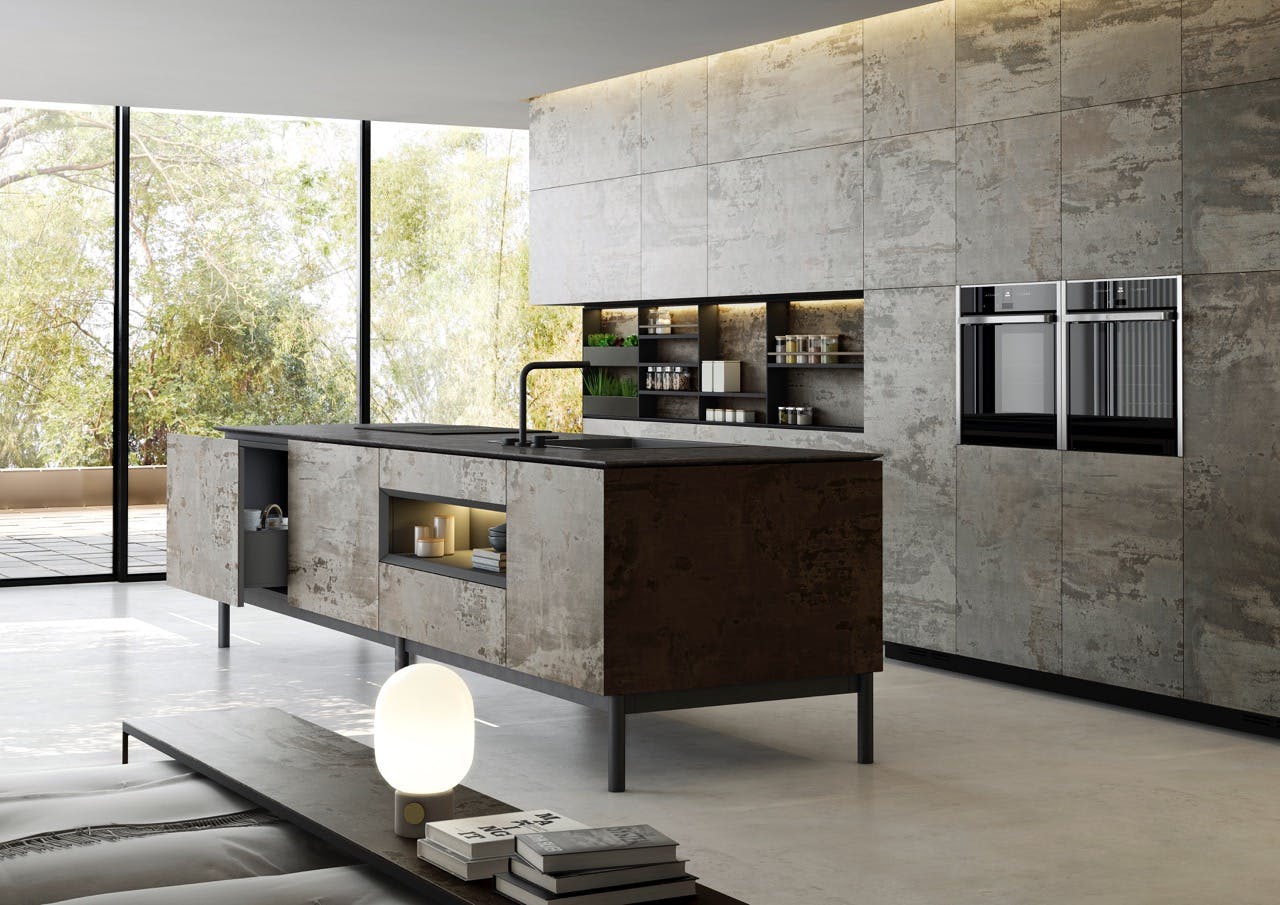 Cosentino Adds 10 Colours to its Dekton Slim Offering
In response to demand, the global leader in the production and distribution of innovative surfaces for architecture and design, the Cosentino Group, is delighted to announce the addition of 10 colours to its revolutionary Dekton Slim 4mm surface solution.
Introduced in February 2019,  Dekton Slim combines the amazing technical and mechanical features that Dekton is known for with a much thinner (4mm), lighter (10 kg/m2), and manageable format for installation.  Originally launched in nine colours, architects and designers will now be able to choose from an additional six matte colours, including Dekton's most popular colour, Trilium and Aura15 which will be available as a bookmatched design.
Four striking Dekton XGloss colours, which offer a mirror-like shine will also be available including bookmatched Natura18.  The reflective nature of Dekton XGloss is due to the advanced nano-technological treatment and mechanical polishing process it undergoes.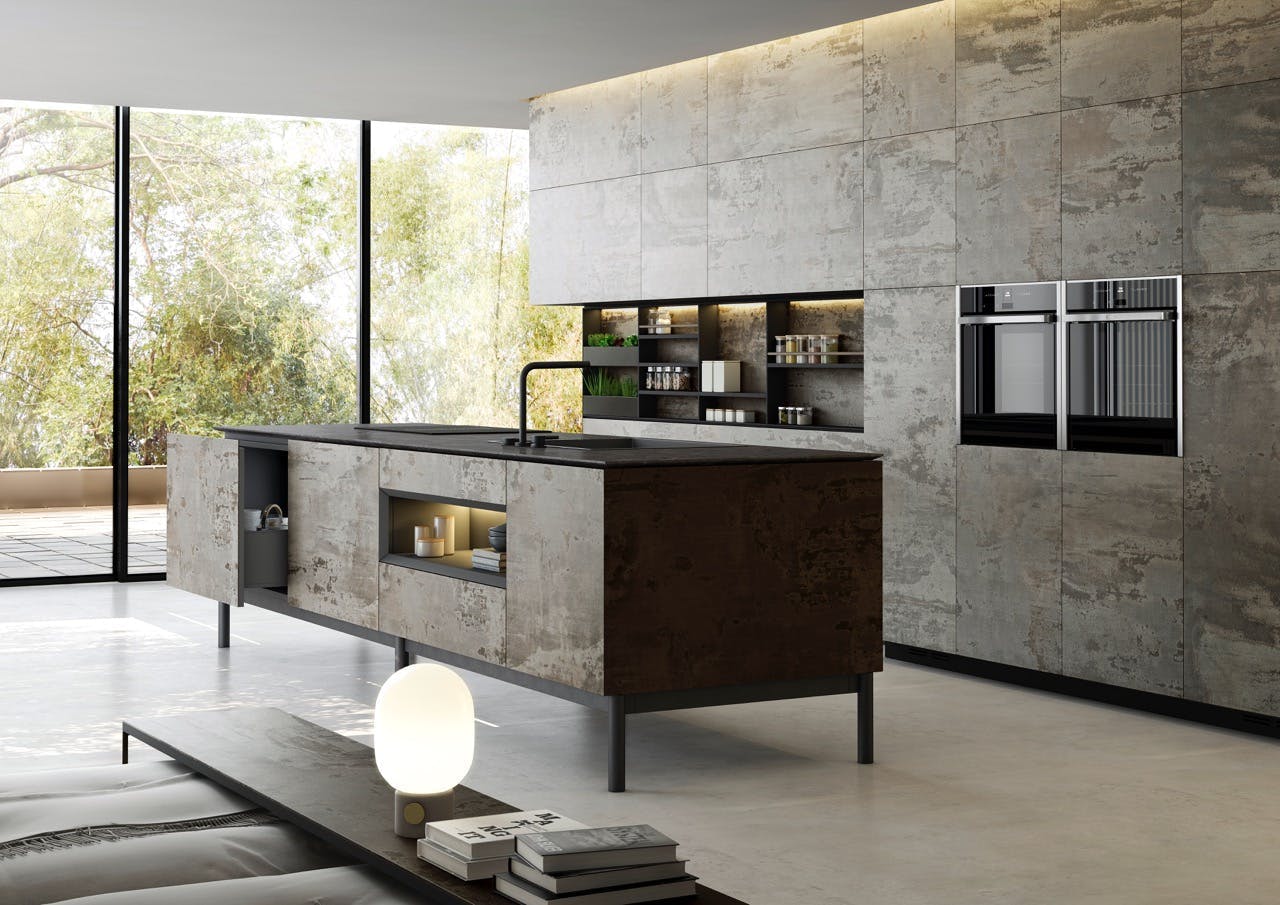 Dekton Slim in Trilium – as seen on the Cupboard Doors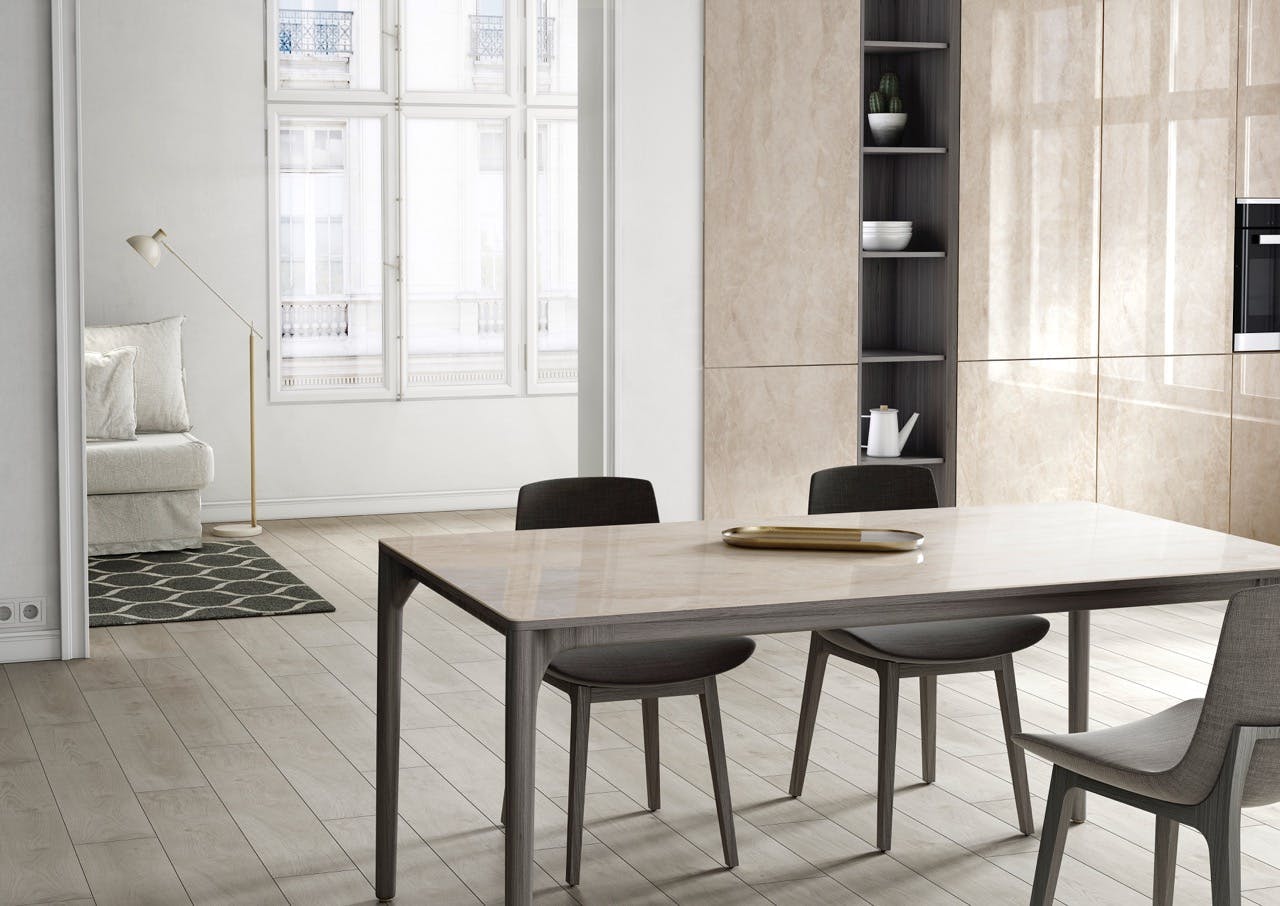 Dekton Slim in XGloss Arga – as seen on the Table Top and Cupboard Doors                        
Opening up a variety of creative possibilities, Dekton Slim is the ideal, high-performance covering for a range of projects, including wall and door cladding along with hard-wearing table tops, cabinets, splashbacks, and kitchen and bathroom furniture (not suitable for kitchen worksurfaces).  Manufactured using an innovative ultra-compaction process, Dekton offers a high resistance to scratches, heat, fire, stains, thermal shock and ultraviolet rays making it a practical choice.  With slabs up to 3200x1400mm available, Dekton ensures fewer joints, resulting in a premium look.
Due to its thin thickness and ultra-lightweight properties, Dekton Slim is easier to cut, transport and install, with adjustments on site using ceramic tile tools possible.  In addition, Dekton Slim is available at a lower price point, making it possible to save money on installation whilst still specifying a high-end, reliable brand.