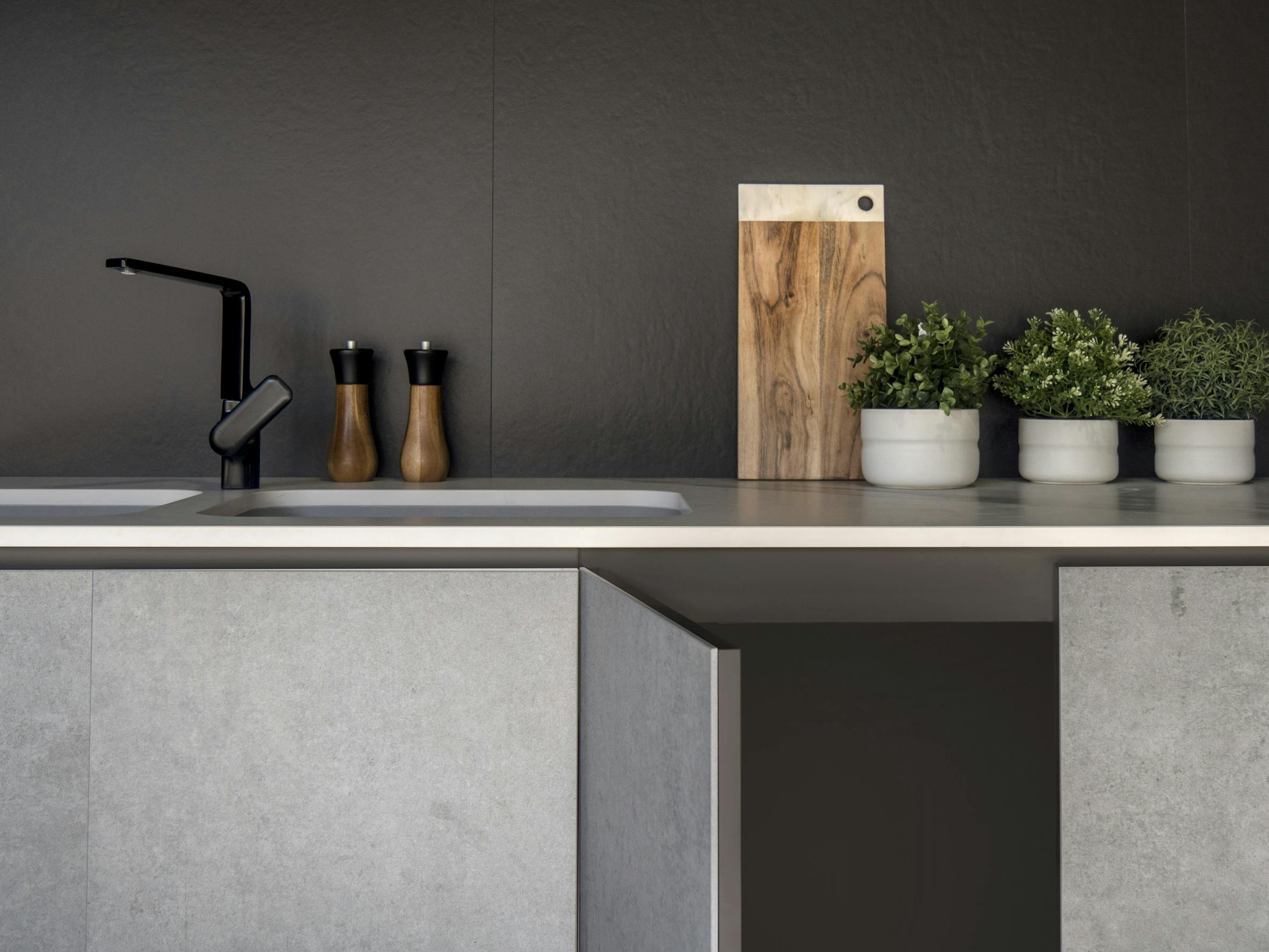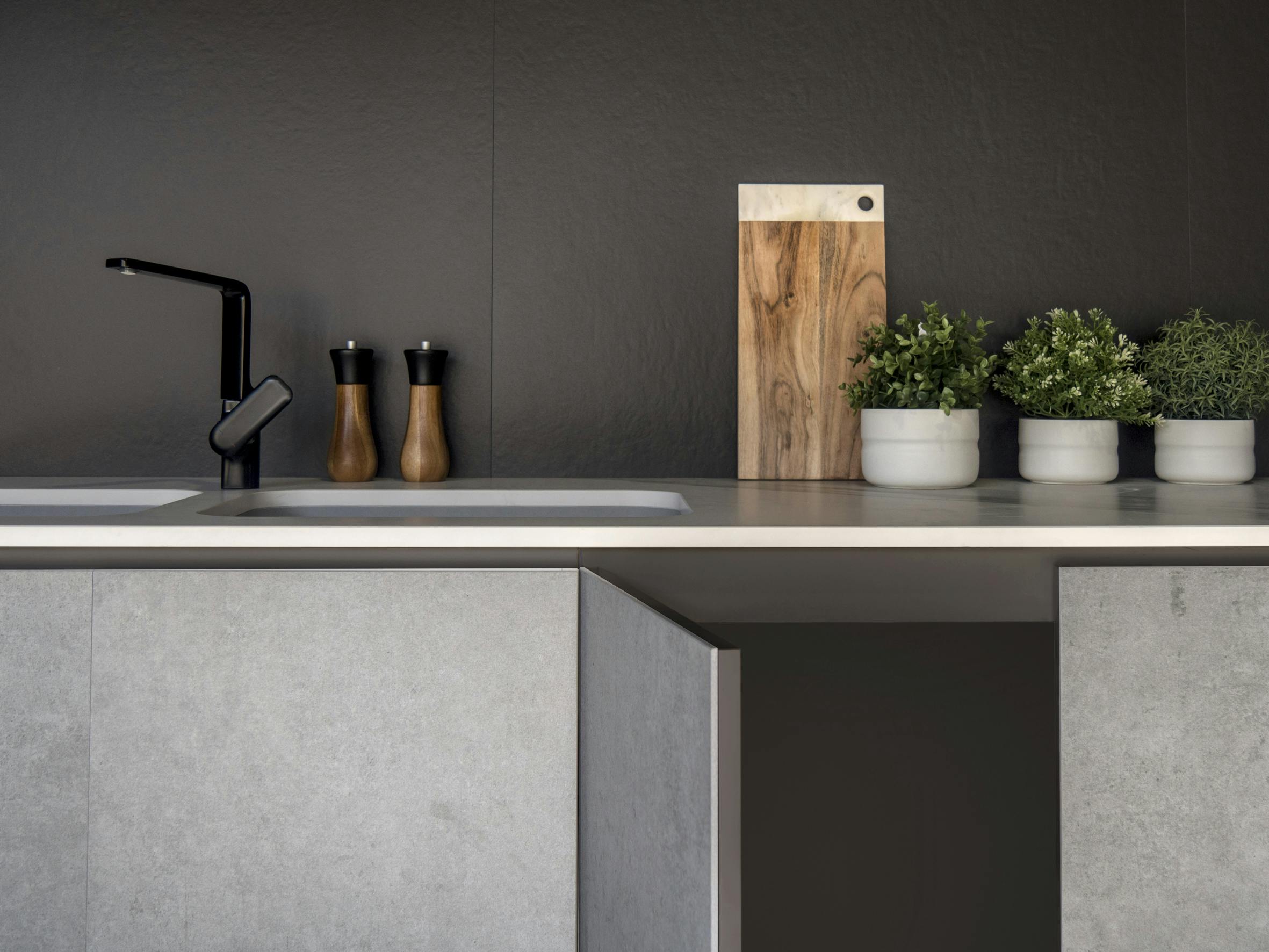 Dekton Slim Wins at the Designer KB Awards 2019
The latest launch from Cosentino's ultra-compact surface brand, Dekton has been awarded a prestigious Product Innovation Gold Award at the Designer Kitchen & Bathroom Awards 2019.  Dekton Slim, the new 4mm thickness from the versatile surfacing brand, has been recognised by the national awards for its innovative thin format and ultra-lightweight properties (10kg/m2).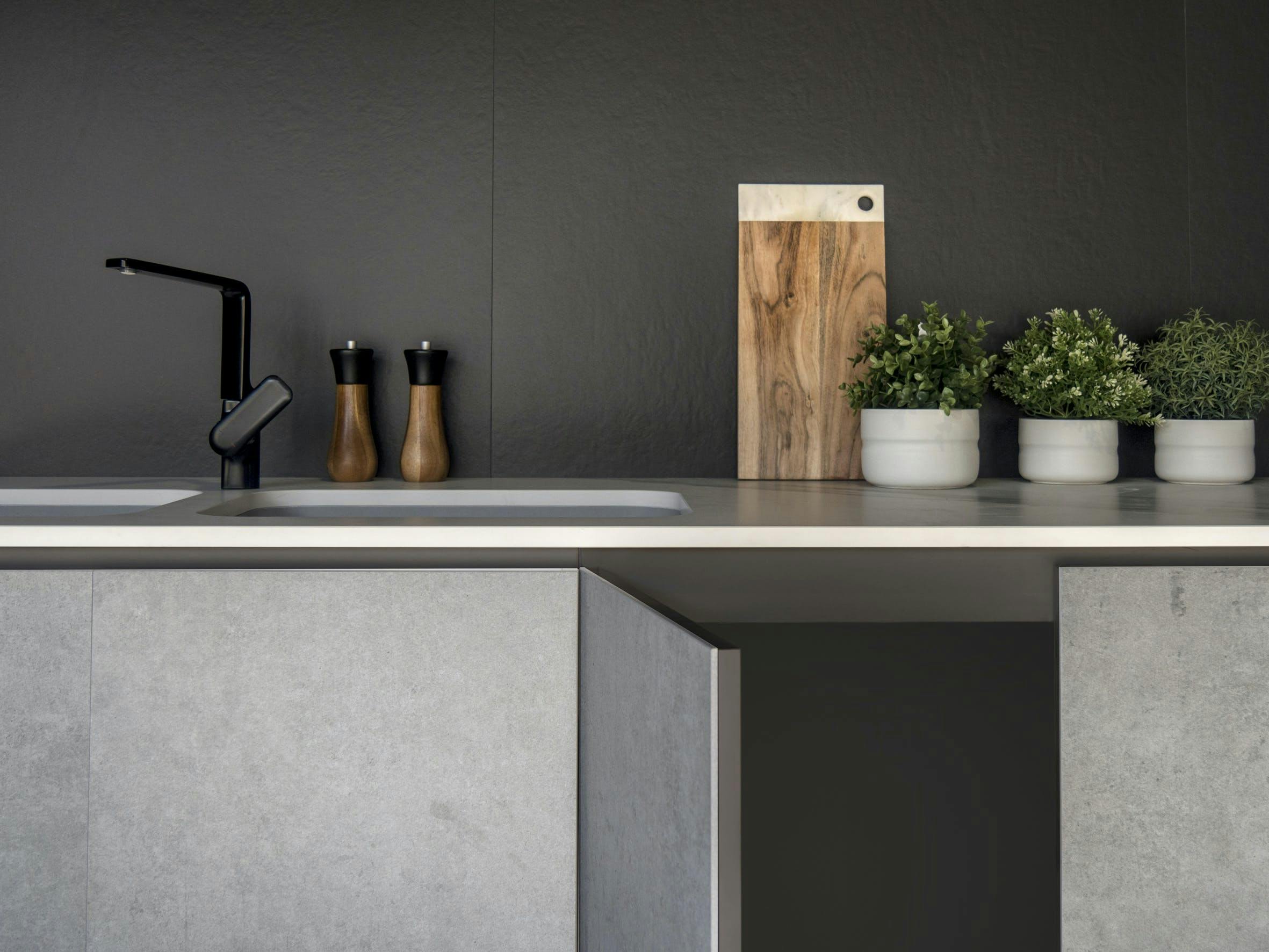 Dekton Slim 4mm Kreta cabinetry cladding with Dekton Slim 4mm Sirius splashback
These benefits ensure that the Slim surfaces are easier to cut and transport, making it possible to save money on installation whilst still specifying wall cladding from a market-leading, reliable brand.  Judges were impressed that the surfaces also boast the same great technical benefits as the standard Dekton thicknesses, including a high resistance to scratches, staining and UV rays.
The annual Designer Kitchen & Bathroom Awards celebrate residential kitchen and bathroom design projects and products in the UK and worldwide.  Now in its 17th year, the established event attracts world-renowned designers as well as senior professionals within the industry.
Paul Gidley, Regional Director for Cosentino UK said,  "We are thrilled that our innovative Dekton Slim surface has been recognised by the Designer Kitchen & Bathroom awards.  Since its launch in January 2019, our new 4mm thickness has received an incredibly positive response from the industry and it is testament to our ongoing commitment to developing products in line with our customers' needs."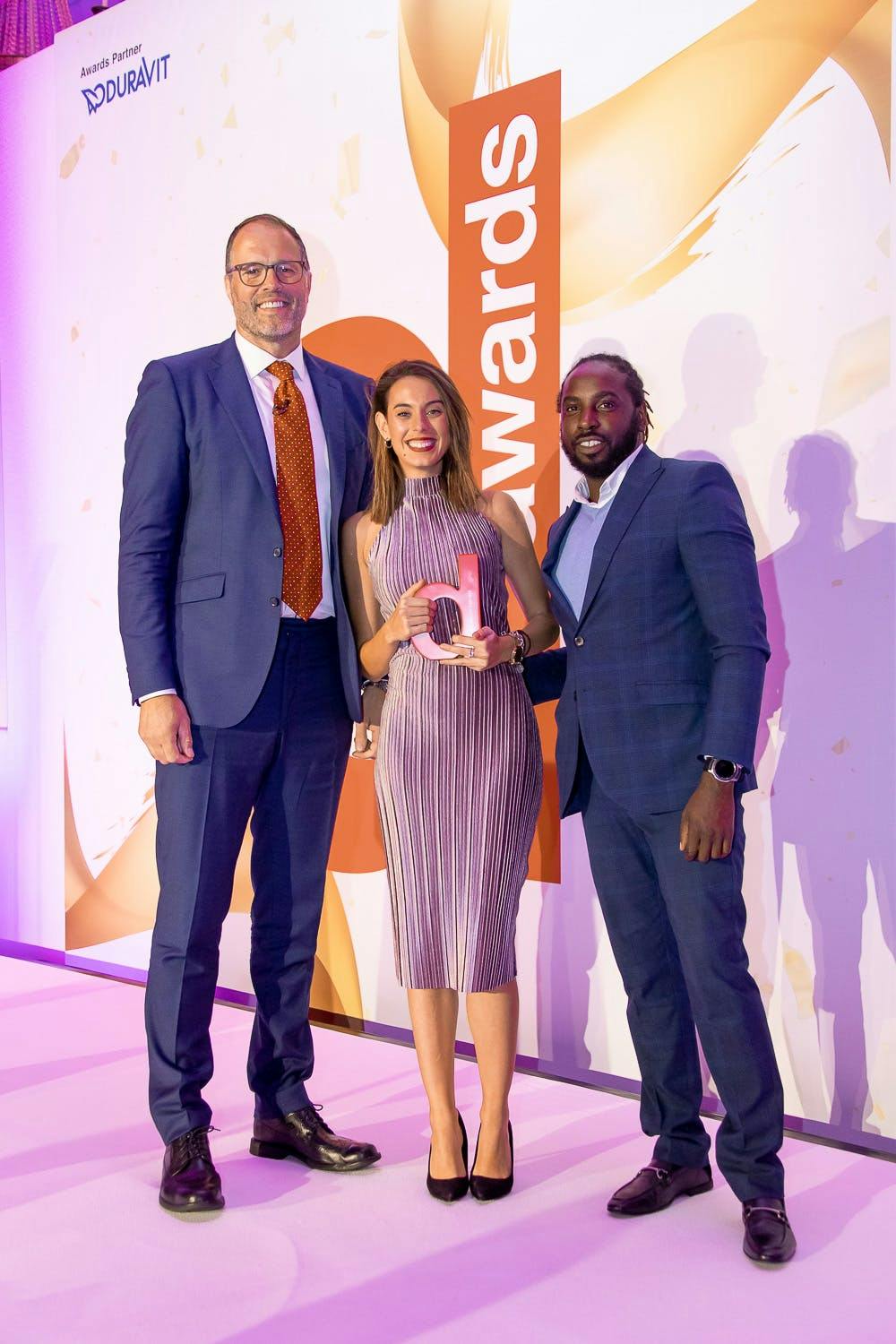 The award was collected by Maria del Mar Jimenez (Cosentino Marketing) and Roan Kelly (Cosentino London)
Created by Cosentino through an innovative ultra-compaction process, Dekton offers hardwearing benefits including a high resistance to heat, scratches, staining and UV rays.  Suitable for use both indoors and out, its surfaces can be used for a range of projects, such as kitchen worktop and bathroom worktops, flooring and wall cladding.  Launched in January 2019, the new 4mm Slim thickness was developed in response to customer demand and is available in large format slabs up to 320cm x 144cm.