ECO by Cosentino – The Revolutionary Recycled Surface
News, Top Products
April 26, 2013
The revolutionary worksurface, ECO by Cosentino is composed of 75% recycled raw materials, including salvaged mirrors, glass from windows and bottles as well as porcelain from china, tiles and sinks. Achieved through state-of-the-art technology, the worktops are extremely durable with a high stain, scratch and scorch resistance.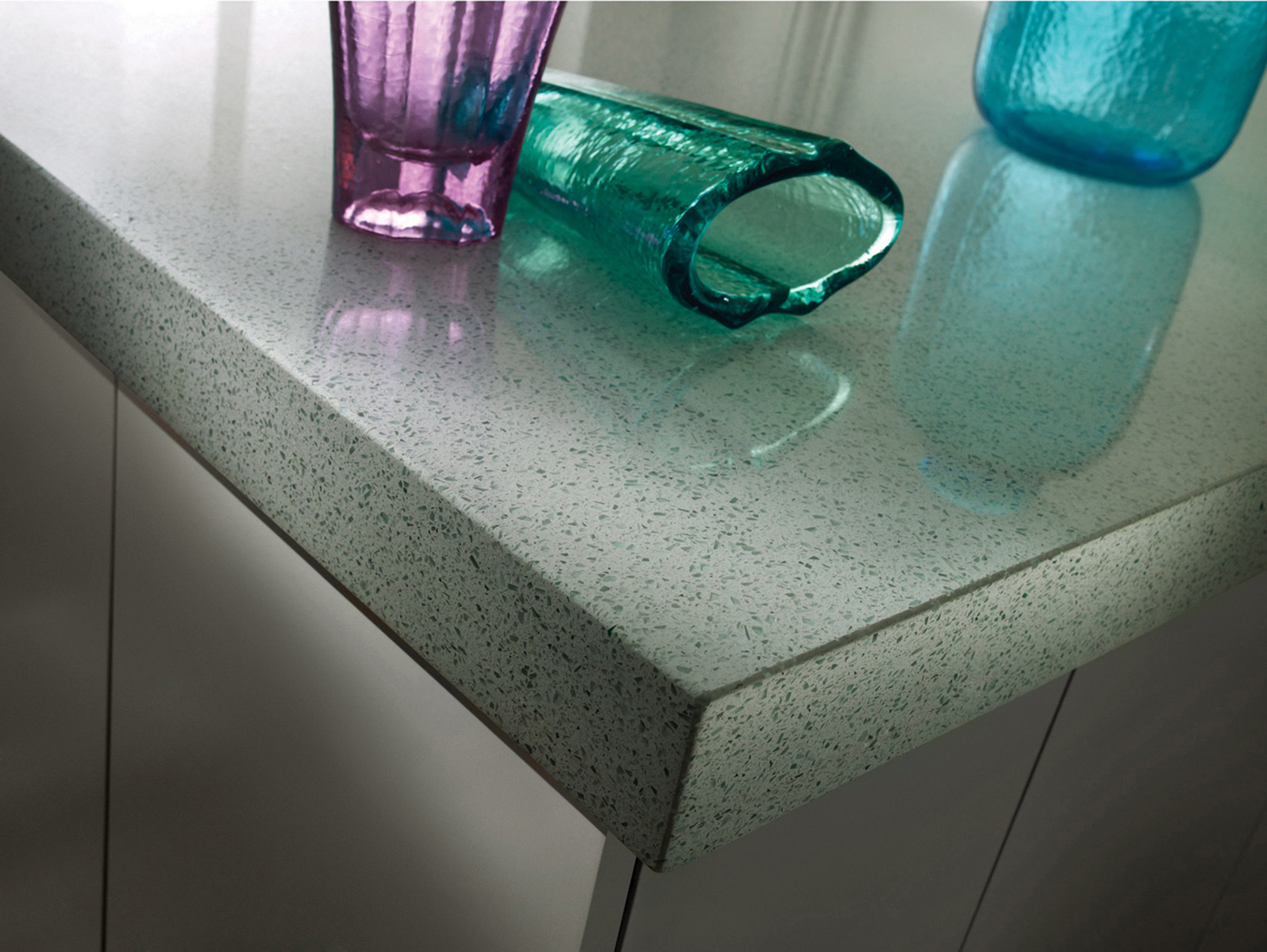 Grey Moss, Creamstone, Red Pine and Forest Snow have recently been introduced to the range, adding to the existing ten available. The depths of the colours span from intense shine, thick grain, average grain and almost plain colour to provide beautiful surfaces for a variety of applications.
Recently voted 'greenest countertop' by GreenBuilder magazine's readers, ECO By Cosentino has also been recognised and accredited by a number of international certifications, such as Greenguard* and Cradle to Cradle**. Last year the Cosentino Group was the first quartz company worldwide to obtain an EDP*** following its certification under the Life-Cycle Analysis evaluation.
Price – ECO by Cosentino® starts from £400 per square metre
Reader Enquires – 08700 118 788
www.ecobycosentino.com
www.cosentinogroup.net
ENDS
* The Greenguard certification means that ECO By Cosentino does not emit volatile organic compounds into the environment
** The Cradle to Cradle award is granted to construction companies which re-use every element, returning the product to the land as a 'biological nutrient' or to the industry as a 'technical nutrient' so as to be recylced all over again.
***Life- Cycle Analysis (LCA) is a pioneering tool within the area of sustainable politics and actions. It investigates and evaluates the environmental impacts of a product or service during all stages of its existence (extraction, production, distribution, use and waste). Last year, Cosentino Group was analysed under these strict evaluations, not only for the environmental impact of Eco production in factories, but also all its indirect and associated processes. They include more than 1500 productive processes and 200 raw materials. The Cosentino Group becomes the first company worldwide in the quartz worktops sector to obtain an Environmental Declaration of Products (EDP), that certifies its Life-cycle analysis.
---